To help you get the most out of your time in Istanbul and Ankara, JW Marriott emphasises well-being at its hotels. In the Turkish capital, JW Marriott Hotel Ankara is home to verdant, soothing grounds and a diverse range of treatments and activities designed to help you unwind after a day's sightseeing. In cosmopolitan Istanbul, the JW Marriott Istanbul Bosphorus uplifts the spirit, making it the perfect base in the bustling Karakoy district. On the Marmara seafront, meanwhile, the JW Marriott Hotel Istanbul Marmara Sea, offers restorative spaces inviting recuperation and meditation.
Day 1 – Finding stillness and strength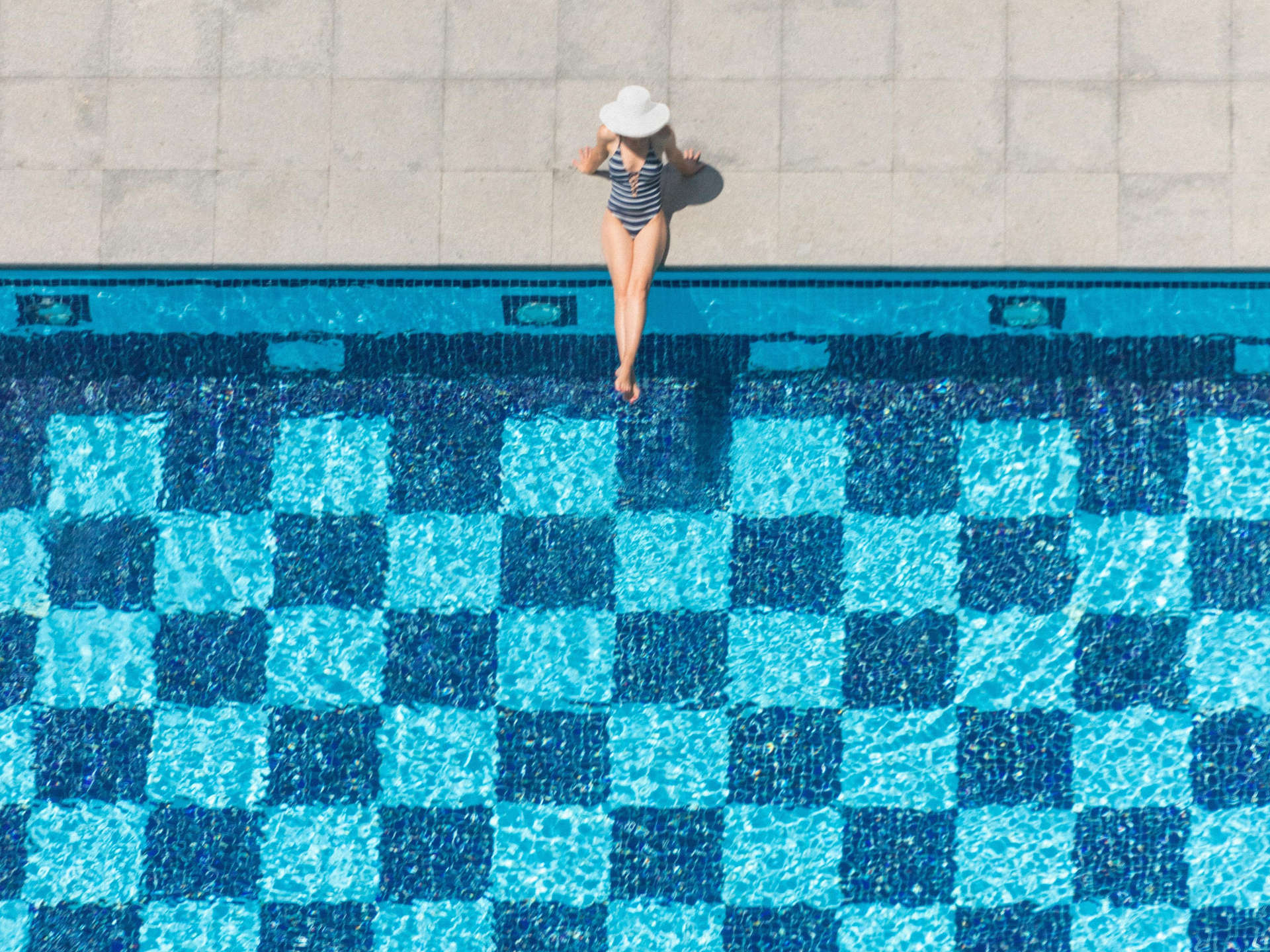 After a day of exploring the Turkish capital

Ankara, unwind with a swim in the beautiful hotel pool (Photo: How Far From Home)

Swimming builds strength and cultivates inner calm, while the practice of yoga encourages the development of balance and poise – both emotional and physical. At JW Marriott Hotel Ankara, grab your mat for an open-air yoga session or head to the hotel pool for some restorative lengths. Whether following a day's exploration in the capital or upon waking up, both yoga and swimming will help you unwind, destress and relieve tension.
Day 2 –
Spending time in nature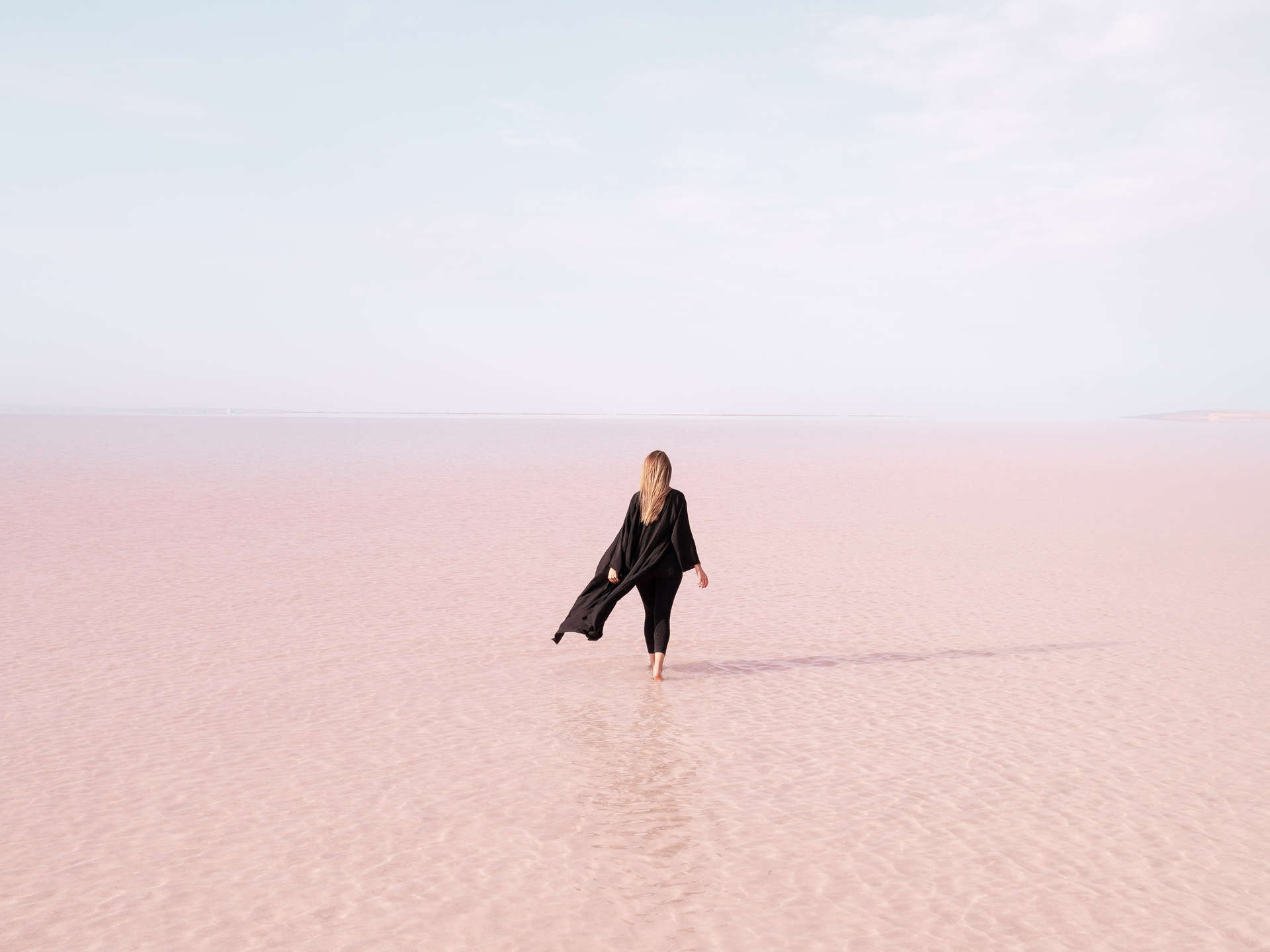 The mellow pink hue of Lake Tuz is both calming and beautiful (Photo: How Far From Home)
With its gentle waters lapping against the shore, Lake Tuz is both one of the largest in the country, and one of the shallowest, with a depth of just half a metre. What makes it really stand out is its beautiful colour: Lake Tuz's high saline content and the algae's red-orange pigment lend the waters a mellow pink hue. In spring and summer, migratory birds and flamingos flock here to feast on brine shrimp. From Ankara, take a half-day excursion to the lakeshore and enjoy its rosy calmness as you indulge in mindfulness meditation and relaxation.
Day 3 – A treasured daily ritual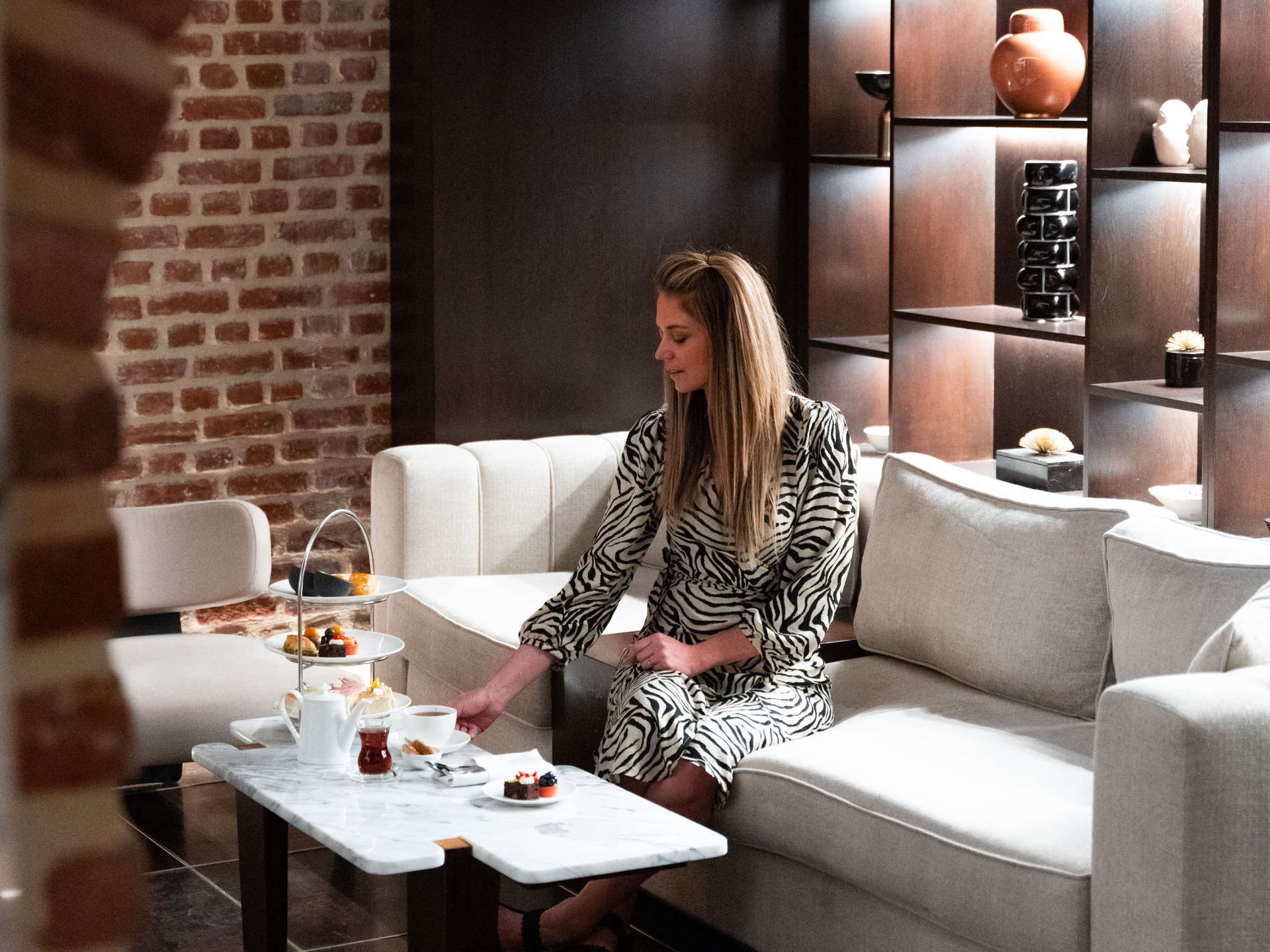 A mindful approach to tea drinking soothes and calms (Photo: How Far From Home)
Tea drinking forms an essential part of Turkish culture. Much enjoyed at social gatherings, this daily ritual is considered a gesture of hospitality, friendship and camaraderie. At the Tea Lounge of JW Marriott Istanbul Bosphorus, one will find the perfect spot to make the most of each beautiful second together or to unwind in quiet tea-drinking reflection. Sweet and savoury Turkish delights are served alongside a selection of carefully selected artisanal blends of tea to rejuvenate the senses and enrich the spirit.
Day 4 – The enrichment of exploration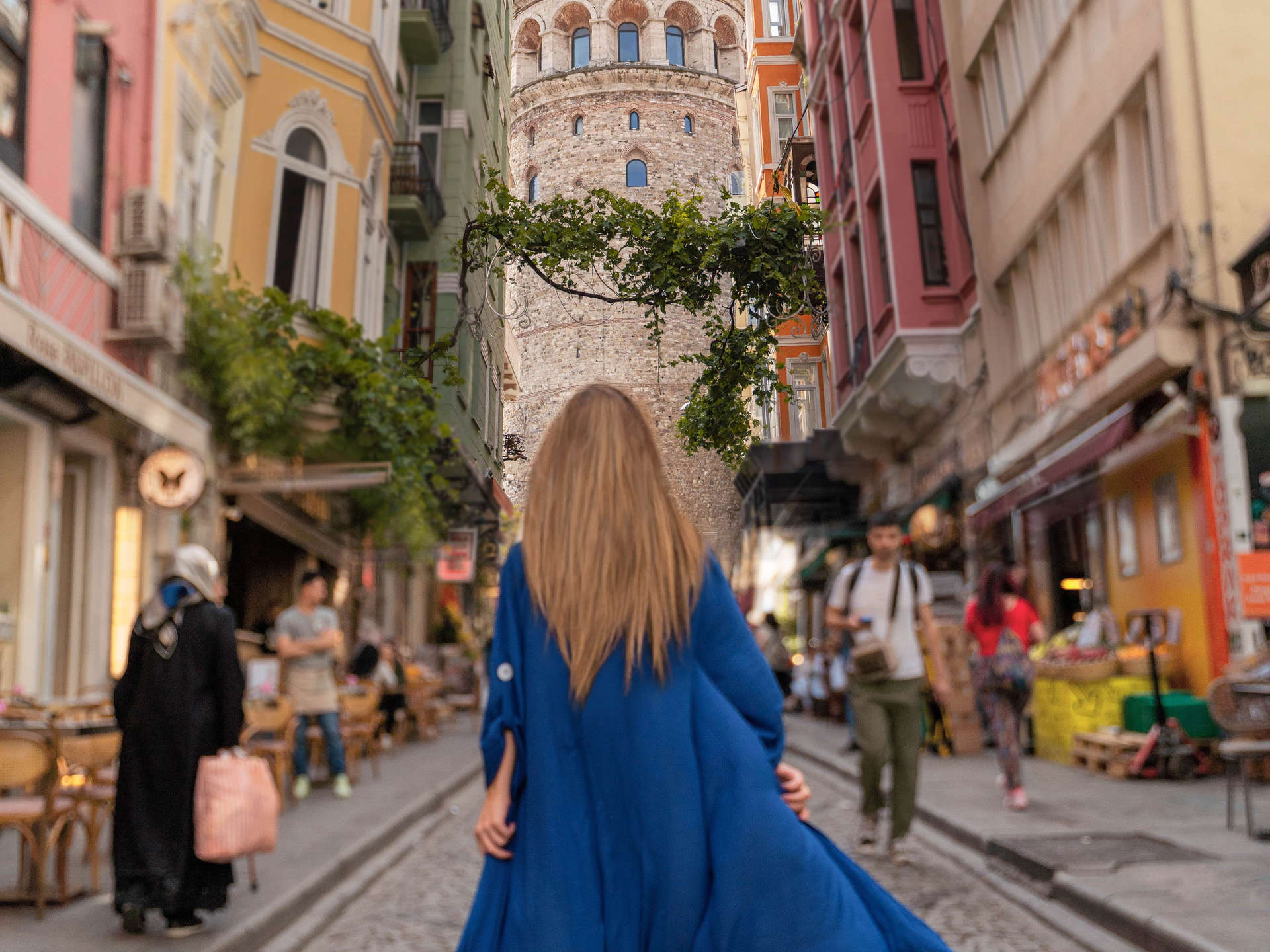 Allowing yourself to discover a city's secrets with a leisurely stroll is good for the soul (Photo: How Far From Home)
Diving into a city's history and feeling the fabric of its oldest buildings is a great way to gain a sense of perspective. Formerly Constantinople, Istanbul was once the final stop along the fabled Silk Road, where merchants would trade all manner of exotic goods, from spices and tea to silk and cotton, before they were transported west to major Mediterranean ports such as Genoa, a powerful maritime republic with an established trade post in Constantinople. The Genoese built the Galata Tower in the fourteenth century, building the watchtower at the highest point of Istanbul's eponymous district. To this day, the tower remains one of the city's major landmarks. Wander Istanbul's charming maze of streets and use the tower's conical roof as an orienting, centering landmark as you take in the area's sights and sounds. 
Day 5 – Feeling the rhythm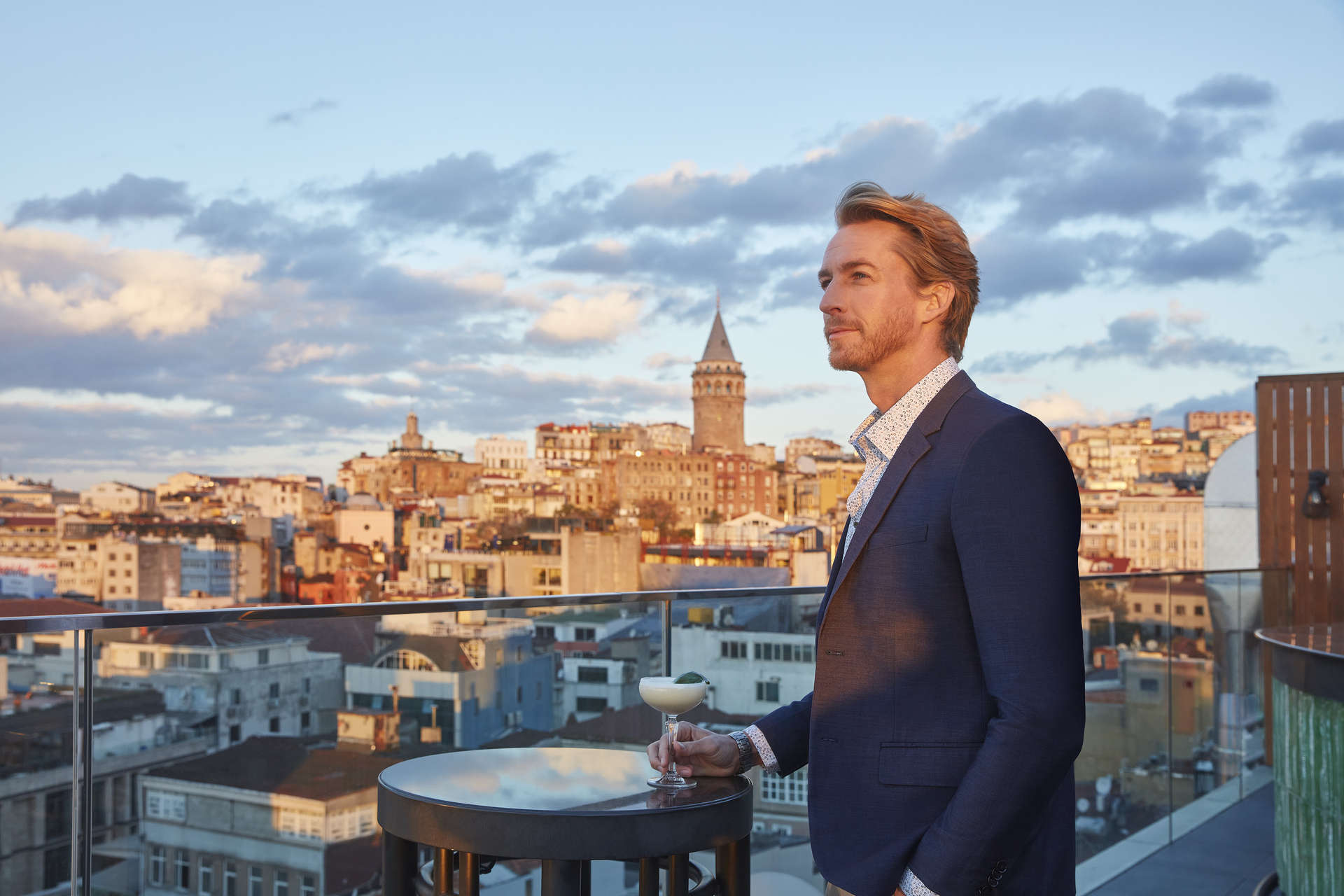 Watch the sunset with an expertly mixed cocktail in hand (Photo: Marriott Hotels International)
Come sunset, the rhythm at JW Marriott Istanbul Bosphorus's Sky Karaköy becomes decidedly upbeat, with uplifting lounge tunes and a sophisticated atmosphere. The décor is sleek and stylish, with white cushioned seating and splashes of pea green that echo the surroundings. Sit back poolside with a creative cocktail in hand and soak up the wraparound views of the Bosphorus after a sun-filled day.
Day 6 – Enjoying nourishing culinary delights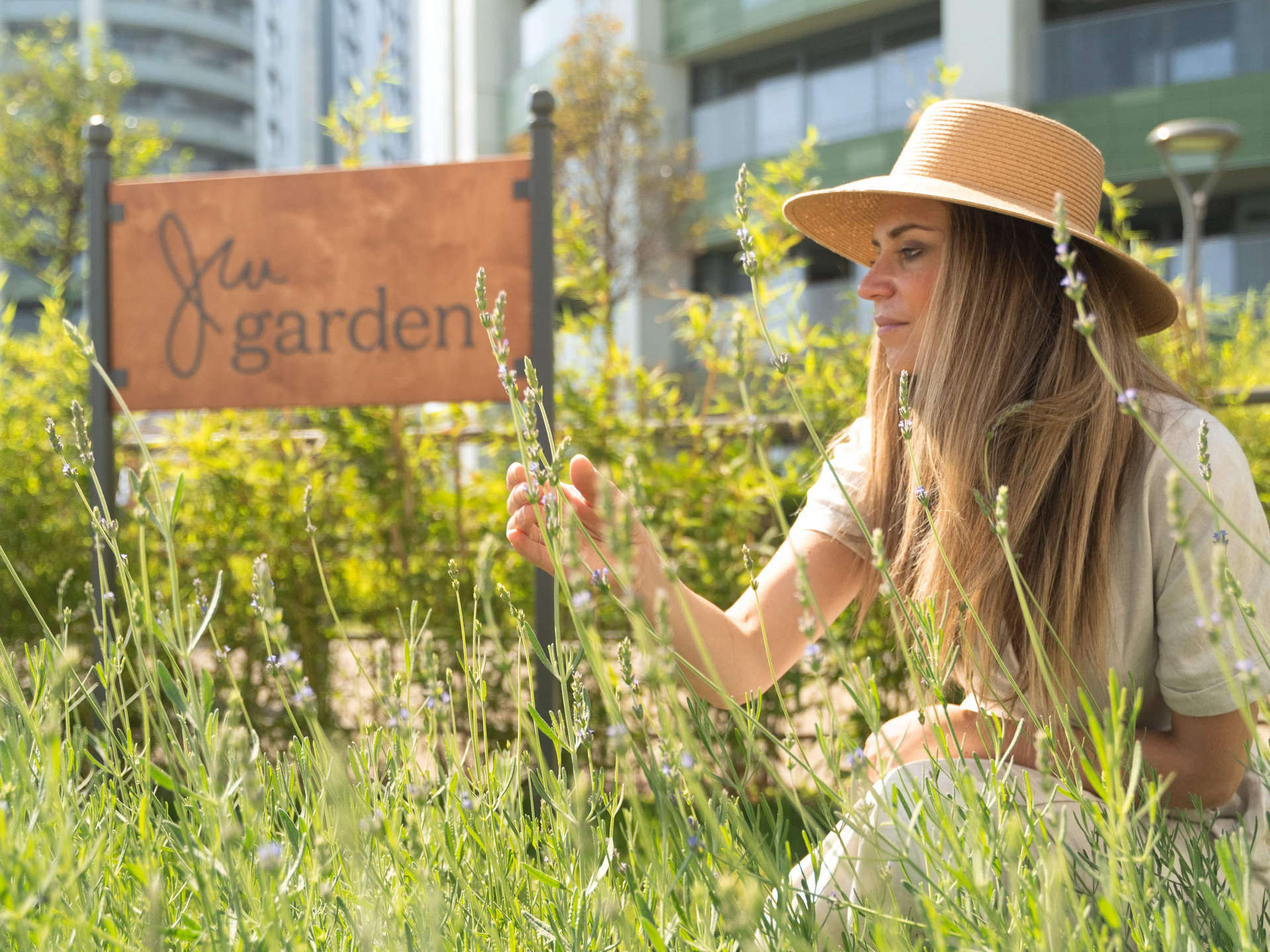 The JW Garden at JW Marriott Hotel Istanbul Marmara Sea has an abundance of edible herbs and other produce (Photo: How Far From Home)
Istanbul is renowned for its wealth of culinary delights, from delectable sweet and savoury street food snacks to enjoy while taking in the sights, to the country's thick, smooth coffee that is perfect to savour at any time of day. The JW Garden at JW Marriott Hotel Istanbul Marmara Sea provides an abundant supply of edible herbs, with tomatoes, mint, parsley, rocket, olives and local greens adding flavour to farm-to-table dishes. At the hotel's Ceres restaurant, indulge in mouth-watering international cuisine with Mediterranean, Middle Eastern and Southeast Asian flavours as you soak up glorious views of the Marmara Sea. Alternatively, enjoy delectable Japanese dishes with subtle Korean and international influences at Akira Back, from the eponymous Michelin-starred chef.
Day 7 – Embracing holistic well-being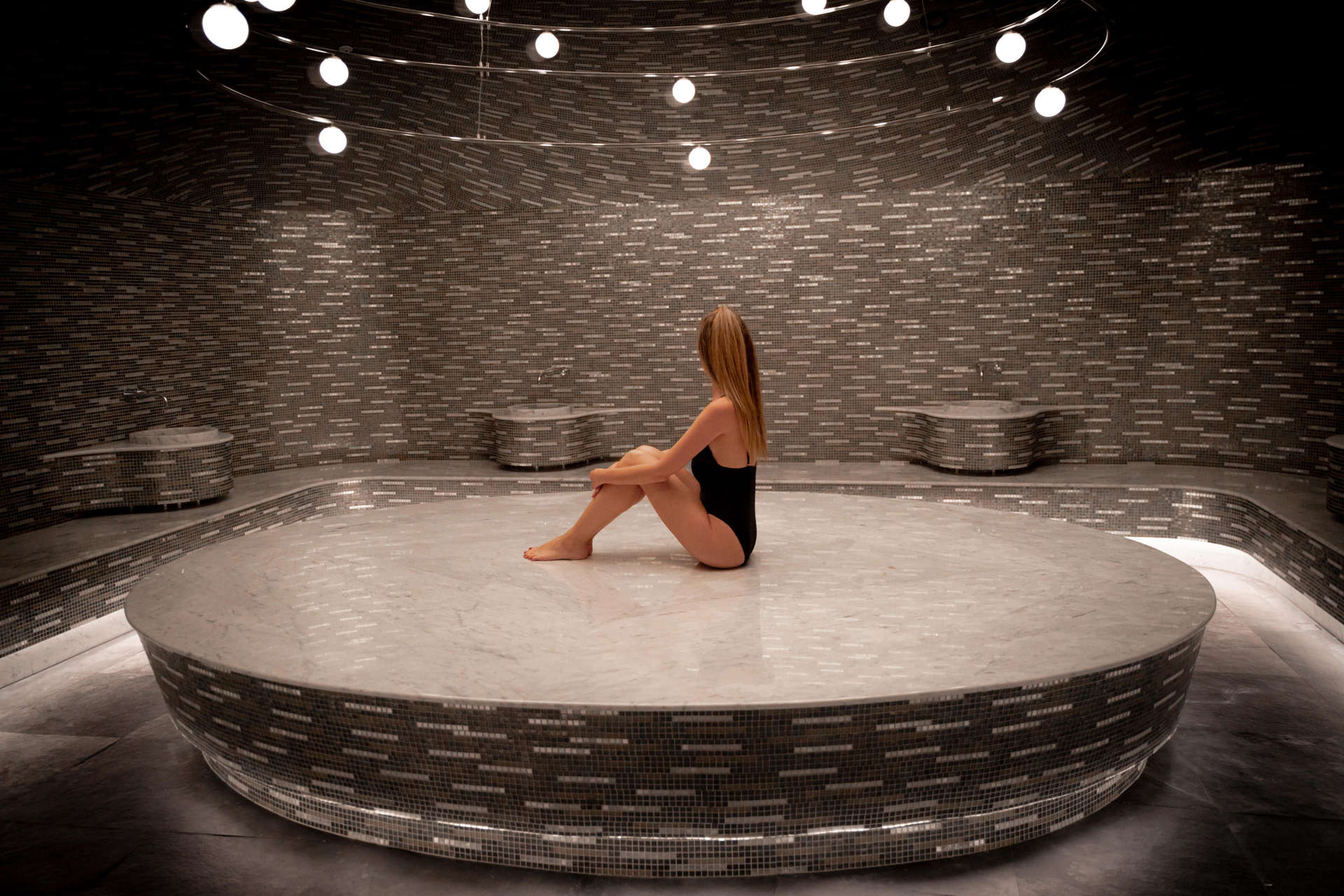 JW Marriott Hotel Istanbul Marmara Sea's spa offers an elegant hammam experience (Photo: How Far From Home)
JW Marriott Hotel Istanbul Marmara Sea's seafront location breathes tranquillity and serenity, with soothing spaces tucked away among natural surroundings to promote relaxation and quiet moments. At the spa, guests indulge in Türkiye's most famous bathing ritual: lie back in the elegant hammam to escape the pressures of everyday life and enjoy an invigorating scrub-down on a perfectly heated marble slab. All tension melts away, aches and pains dissolve, and toxins are eliminated from the skin, leaving you feeling refreshed and clean from head to toe.
Published: October 12, 2022
Last Updated: November 09, 2022
Article Tags: Ankara , Istanbul , Türkiye