For a dose of winter sun, you might choose one of Europe's balmier pockets, venture to the reliably blue-skied Middle East or even make your way to the blissfully warm embrace of South Africa. Here are eight fantastic destinations for some winter downtime, filled with beautiful beaches, culture-rich activities and delicious cuisine.
Take full advantage of Dubai's temperate sweet spot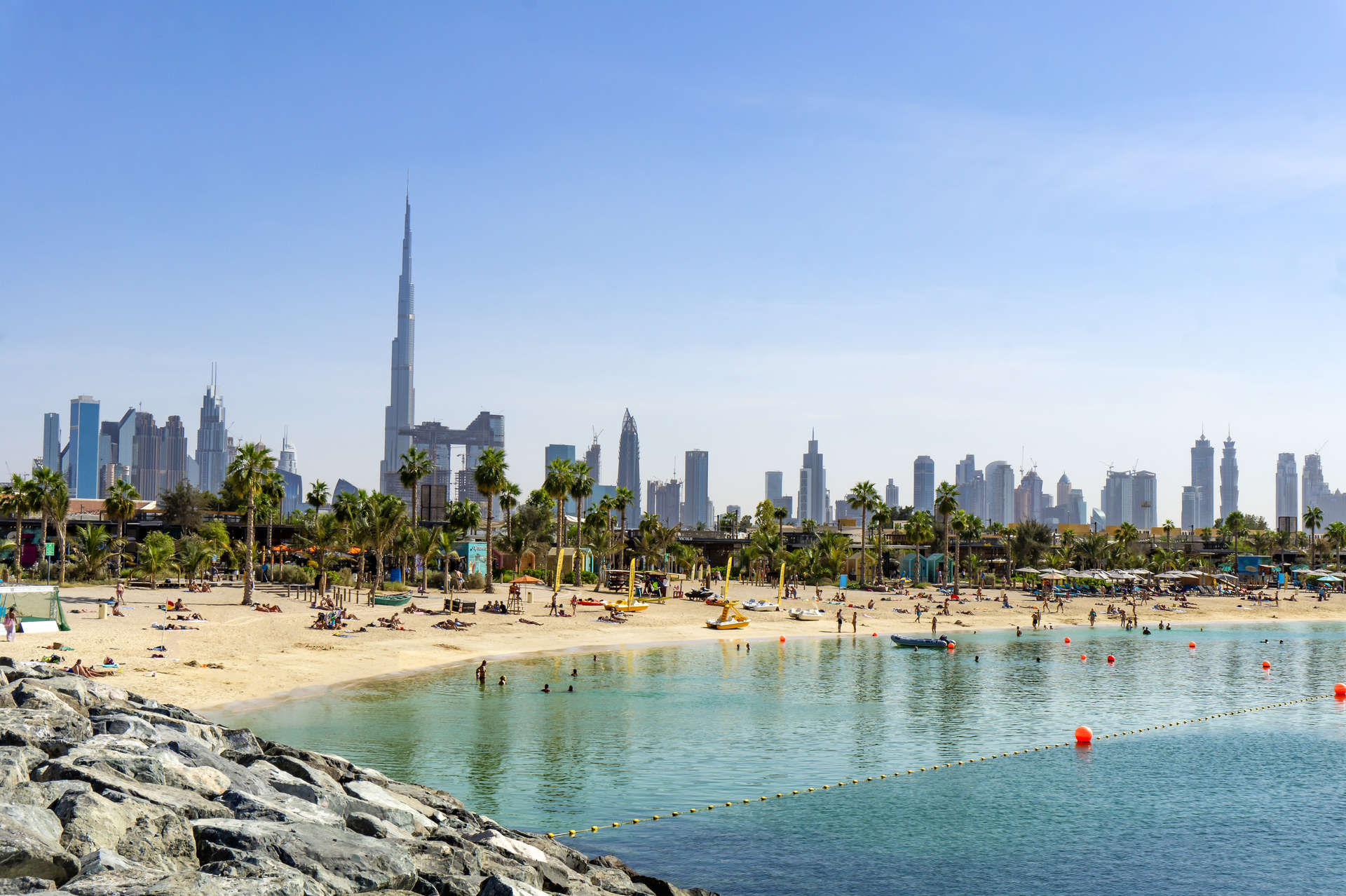 Between November and April, Dubai's beaches of golden sand are an inviting prospect (Photo: Getty Images)
With temperatures in the mid-20s°C between November and April, it's no wonder the UAE is such a tempting winter-months prospect – it's both warm enough to sunbathe and mild enough to explore. From its golden-sand beaches and world-class shopping to unique sights such as the stunning Museum of the Future and the Burj Khalifa, the world's tallest building, Dubai's attractions can happily sustain a visit of any length – whether you're visiting for a week, a fortnight or just a weekend. 
For something a little different, strike out into the desert for a dune safari, which come in many forms – perhaps you'll drift over the landscape in a hot-air balloon, plod through the sand on a camel or 'bash' those dunes in a buggy. With access to Jumeirah Beach, Le Royal Méridien Beach Resort & Spa is the perfect urban base or, for easy access to desert experiences, book into the indulgent Ritz-Carlton Ras Al Khaimah. Another great place to stay in Dubai is Marriott Resort Palm Jumeirah, Dubai, where you can dine on the sand at beach restaurant Senor Pico.
Enjoy Europe's sub-tropical paradise in Tenerife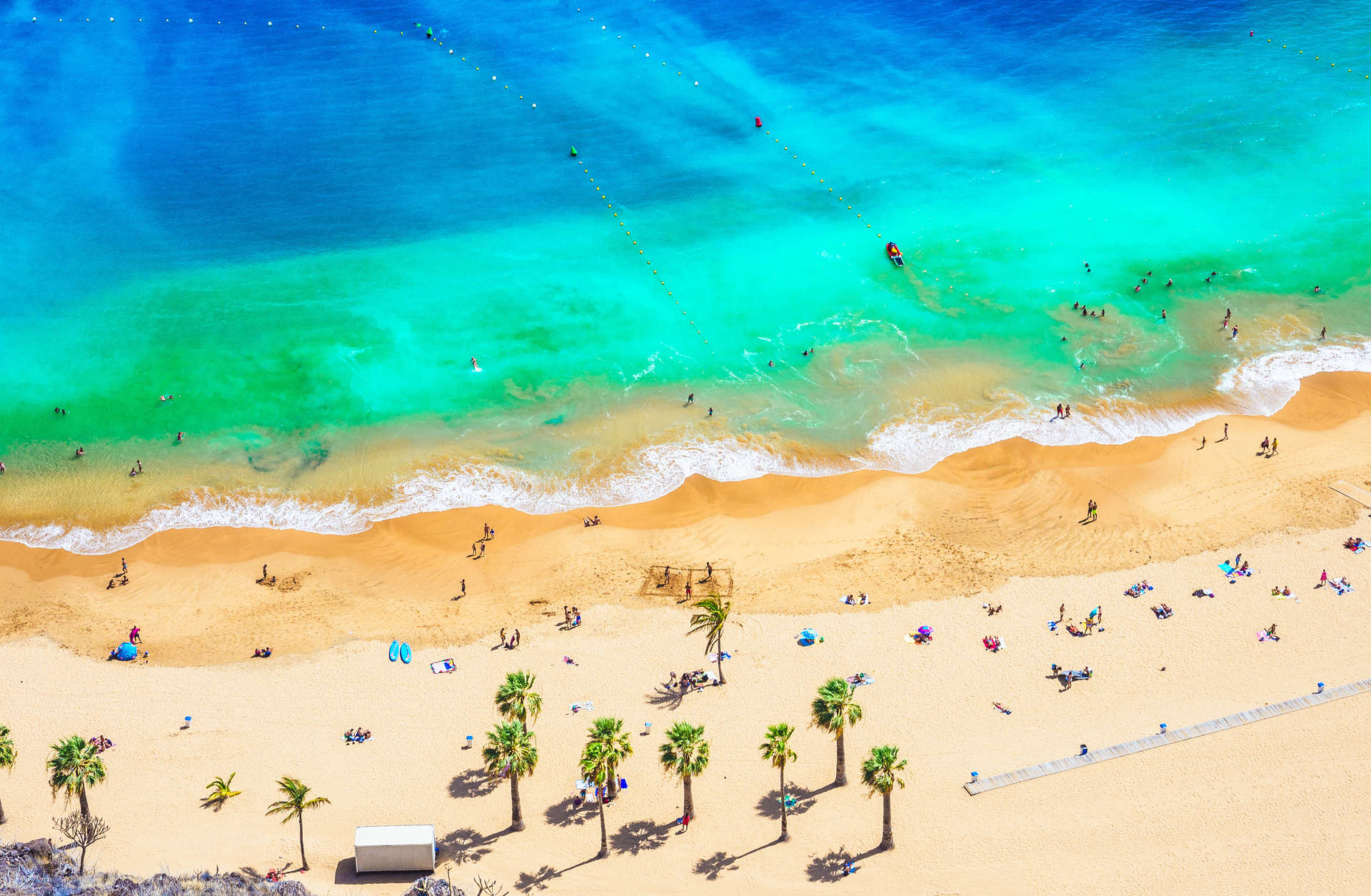 The stunning Playa de las Teresitas is just one of Tenerife's sixty or more beaches – and you can enjoy it even in the winter months (Photo: Getty Images)
Tenerife basks in temperatures of 20°C and above throughout the winter months – the perfect weather to sample the island's sixty-plus beaches, from white-sand Playa de las Teresitas to golden-hued Playa de la Tejita. If you want to get even closer to the water, take a whale-watching trip – humpbacks visit Tenerife in winter, too. Another unforgettable activity that will get you close to nature is hiking through the volcanic landscapes of the Anaga Mountains, an atmospheric realm of misty forests and ancient ferns. 
You'll wake to views of that wildlife-rich ocean at The Ritz-Carlton, Abama on Tenerife's west coast. For a more urban experience, consider AC Hotel Tenerife in capital Santa Cruz. 
Pick the perfect time to visit Morocco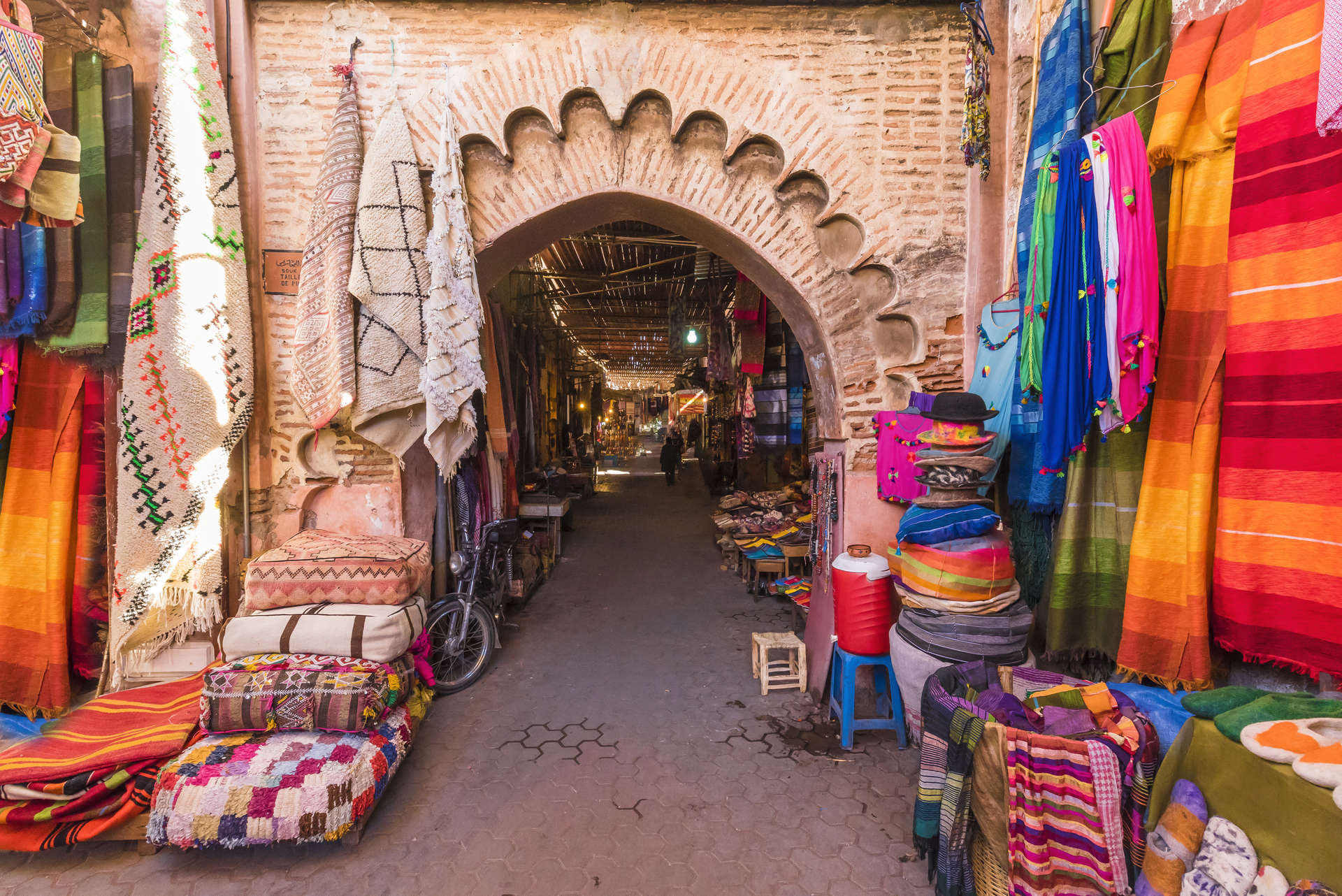 In the height of summer, Morocco can be sweltering, but February and March's 20°C temperatures are perfect for exploring (Photo: Getty Images)
February and March are the best bets for a winter trip to Morocco. With the mercury hitting 20°C and above, it's an ideal time to discover three of the country's most fascinating cities. Start in Marrakesh and its ancient walled medina, a bewitching warren of alleyways, souqs and squares. Simply wander at your own pace to encounter everything from craftsmen making brass lamps and leather slippers to beautifully restored mosques, riads and palaces. You'll not miss Jemaa el-Fnaa, a vast square that comes alive with food stalls and street performance after sunset. Just outside of the medina, be sure to call into beautifully restored Bahia Palace, with stunning marquetry and painted woodwork on display. Pool-side at Le Méridien N'Fis is an ideal place to relax afterwards. 
Fes offer just as many Arabian Nights-style wonders in its medieval heart, as well as the unique spectacle of its leather tanneries. Recharge at opulent Fes Marriott Hotel Jnan Palace, perhaps with a mint tea by the pool.
Finally, spend a while in capital Rabat. Its wide boulevards, manicured Andalusian gardens
and breezy coastal location make a refreshing change after Fes and Marrakech. Rabat Marriott Hotel enjoys a superb location in the heart of the Moroccan capital.
Embark on a sun-drenched trip to vibrant Tel Aviv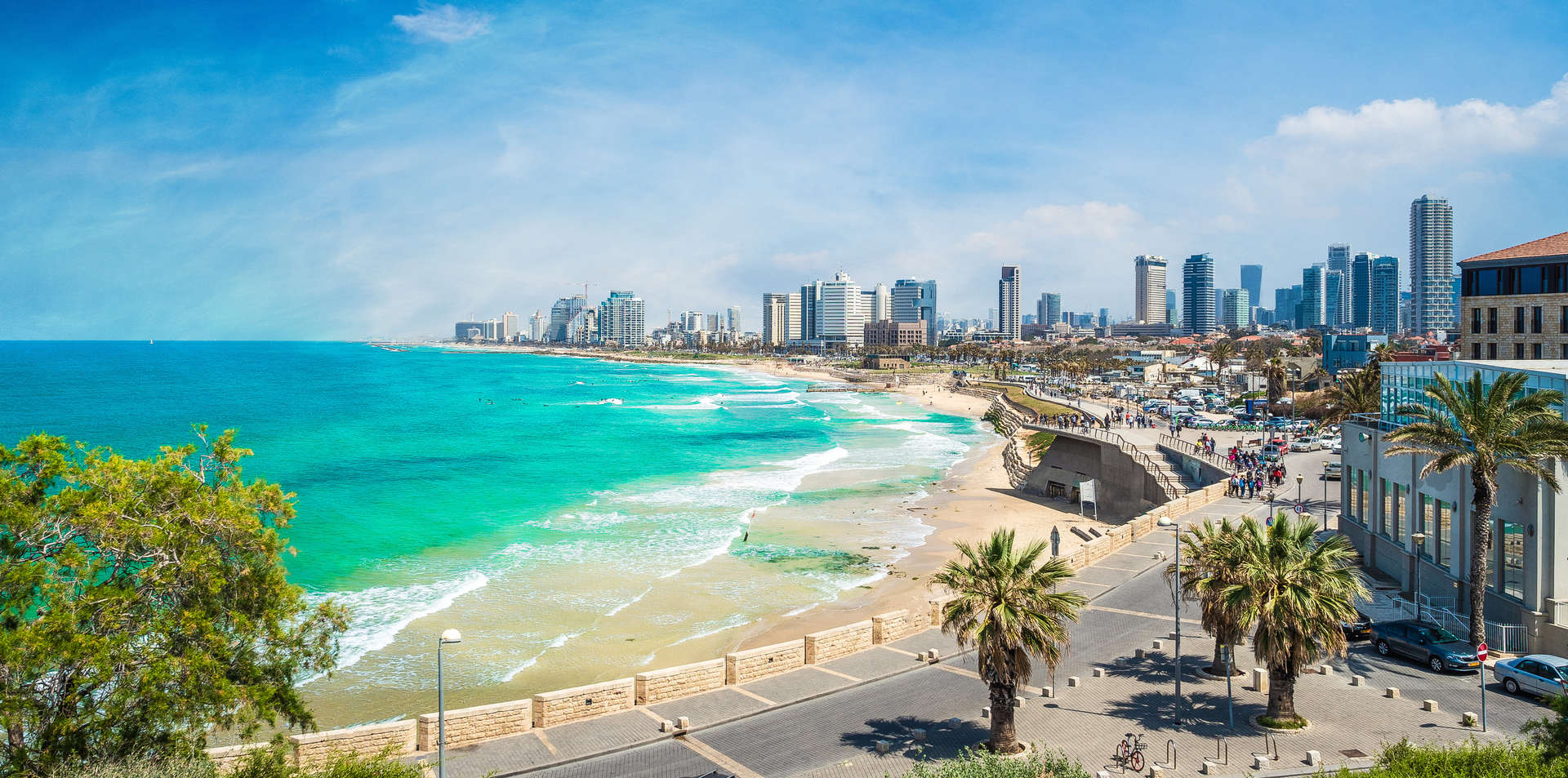 From the beachfront to the winding lanes of Jaffa, Tel Aviv's attractions bask in 20°C temperatures come early spring (Photo: Getty Images)
Tel Aviv is a city constantly on the move, with exciting new bars, restaurants and cultural sites opening with thrilling regularity. It rarely gets truly cold even in the depths of winter, but visit from March onwards and you'll discover this energetic scene – as well as the city's 14km-long beachfront – while enjoying pleasant temperatures of 20°C and above. You might take Tel Aviv as a jumping-off point to explore some more of wider Israel's many attractions, from the ancient, storied city of Jerusalem to the legendary waters of the Dead Sea.
There are lots of great places to stay in Tel Aviv: Publica Isrotel, Autograph Collection, a boutique hotel with a rooftop pool, and The Jaffa, a Luxury Collection Hotel, Tel Aviv, a beautiful reimagining of a nineteenth-century hospital, are two of the best. From the latter, you're within easy walking distance of Jaffa's historic harbour and lively flea market – perfect places to take the pulse of the city while enjoying some shawarma and arak in the sunshine.
Embrace Cape Town's warm welcome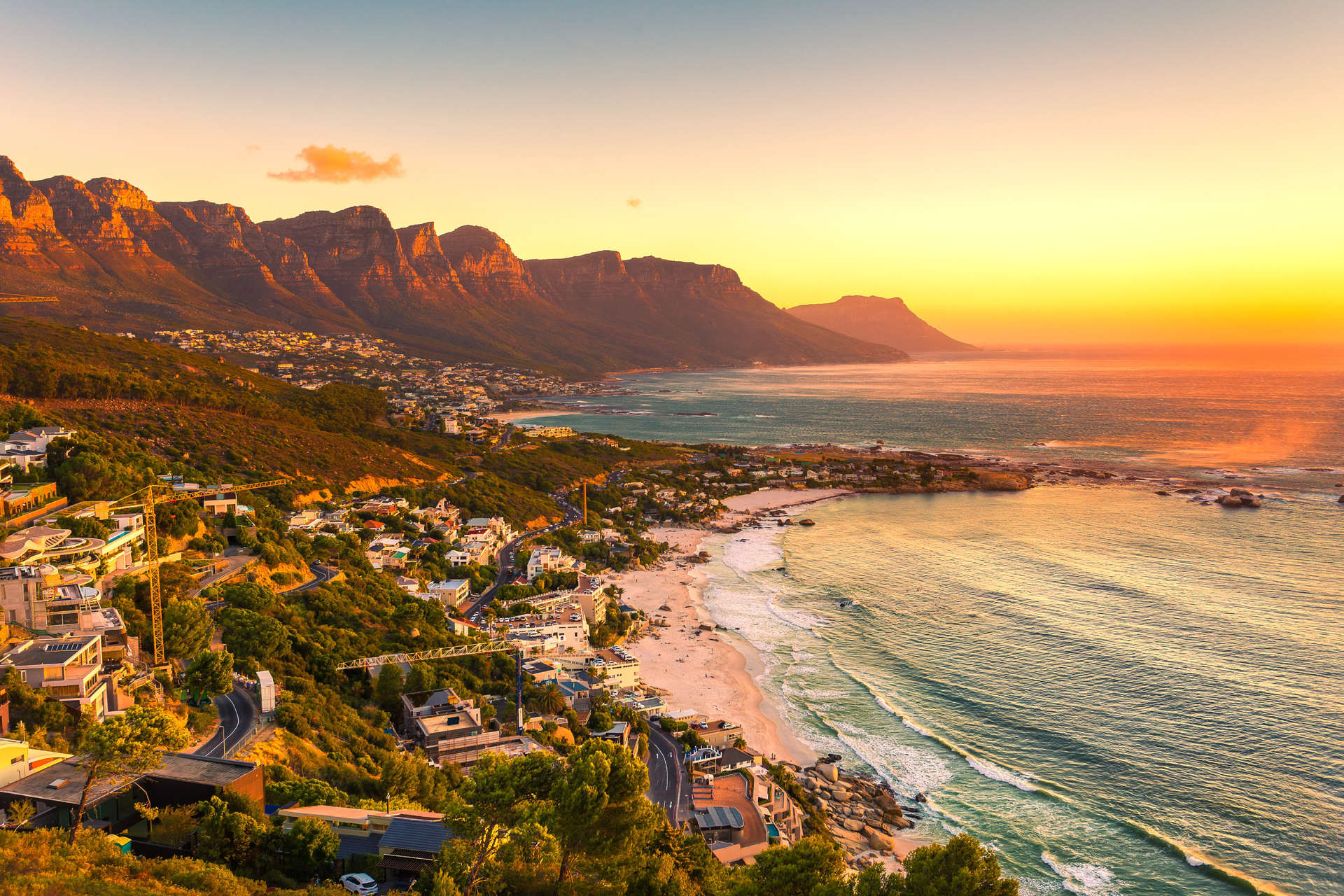 To visit South Africa, you barely have to leave your time zone, but you definitely leave the winter weather behind (Photo: Getty Images)
Visit Cape Town between December and March and you'll find it bathed in sunshine. For two very different perspectives on the city, catch the glass cable-car up Table Mountain and view it from on high, then take a boat trip from the Victoria & Albert Waterfront to see it from the ocean. The Waterfront is a lovely place to stroll afterwards, with plenty of boutiques, restaurants and bars. And don't miss the chance to tap into the city's craft-beer scene – you'll soon find a favourite new tipple in one of its breweries.
With its rooftop pool, Cape Town Marriott Hotel Crystal Towers is a great option when visiting the city during this period of at least 25°C warmth, while stylish The Westin Cape Town is another terrific option, with spacious rooms and memorable views of Table Mountain, Lion's Head and Signal Hill.
Soak up everything that sunny Cyprus has to offer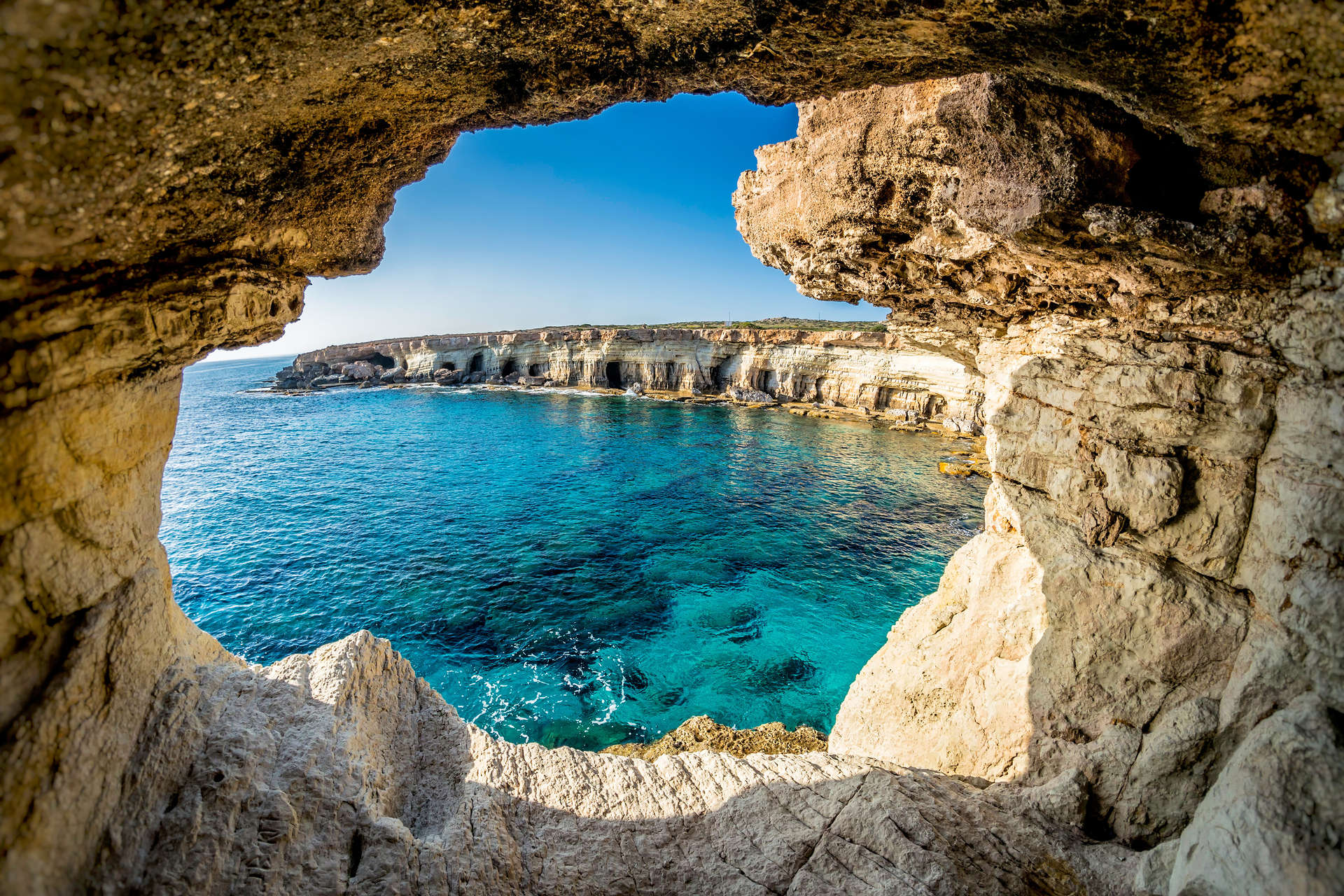 You can bank on enjoying temperatures of around 16–20°C in Cyprus even on a winter break (Photo: Getty Images)
The short flight time is just one of the many reasons that the Mediterranean island of Cyprus is so attractive as a winter break; that temperatures will be hovering around 16–20°C is another, with things starting to warm up from March onwards. With its tranquil spa and six fantastic restaurants, Parklane, a Luxury Collection Resort & Spa makes a great base.
Beyond the beach, a great way to see the island is on a jeep safari. You'll bounce through mountain villages, stop for gorge hikes and spend time at some of Cyprus's many archaeological sites. Included in most itineraries are visits to the UNESCO-listed Agios Ioannis Lambadistis Monastery, which dates back to the eleventh century, and the village of Omodos, famous for its wineries and lace-making.
Bask in Oman's glorious winter warmth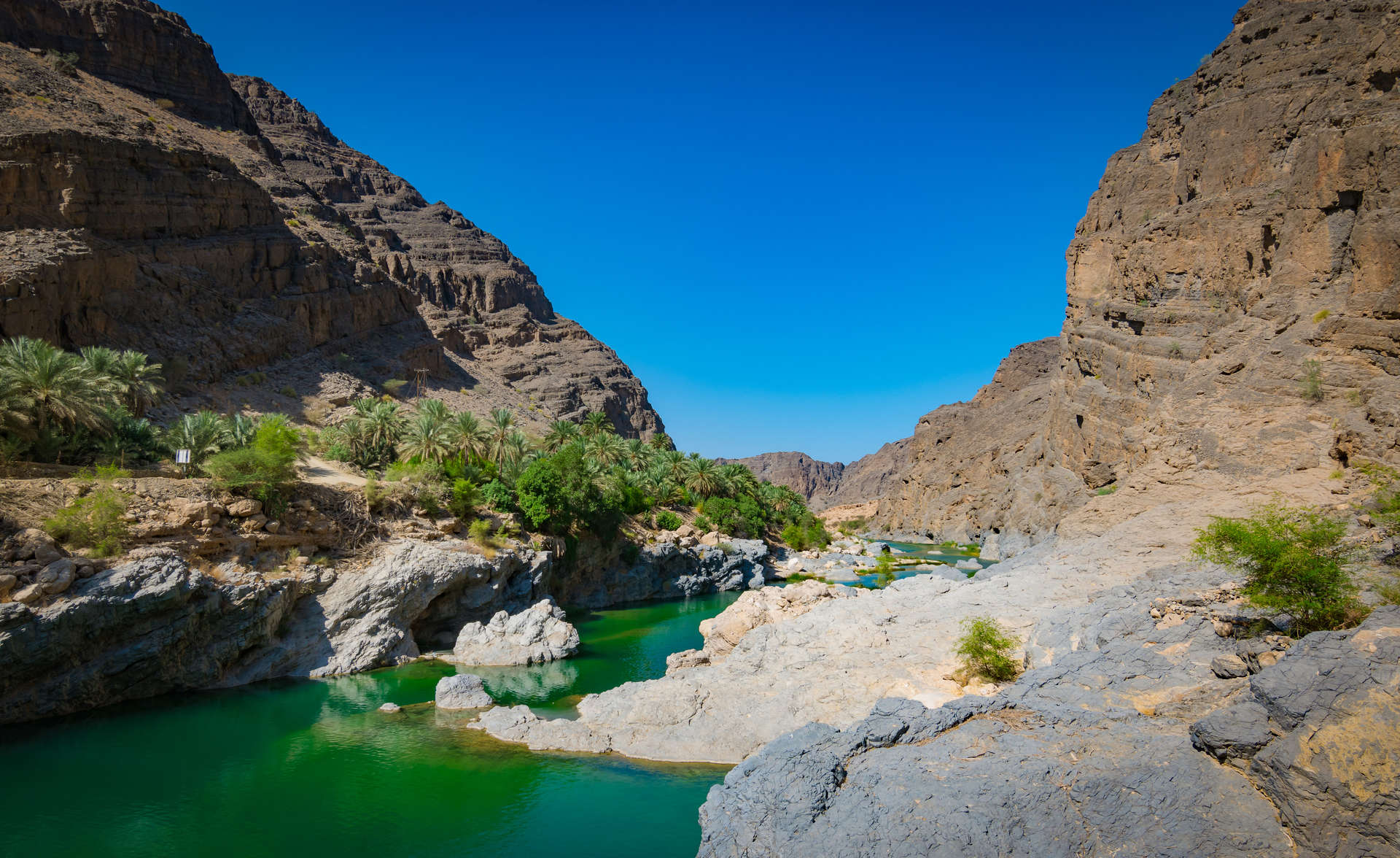 December to February is a beautifully temperate time to discover highlights of Oman's landscape like Wadi Shab (Photo: Getty Images)
Come to Oman between December and February and you'll get to explore this land of incredible landscapes – all wind-whipped deserts and mountains riven by gorges – in temperatures of around 25°C.
Muscat is an ideal base. Take palatial Al Bustan Palace, a Ritz-Carlton Hotel, the smart Sheraton Oman Hotel or stylish W Muscat as launching pads for day trips out of the capital. Swimming in the natural pool of Wadi Shab, surrounded by red-rock cliffs, is a special experience – and particularly welcome after the hike you'll take to get there. For more water-based adventures, take a dhow cruise on the Arabian Sea and watch dolphins leap around the prow as the sun sets.
Lounge on Egypt's gorgeous beaches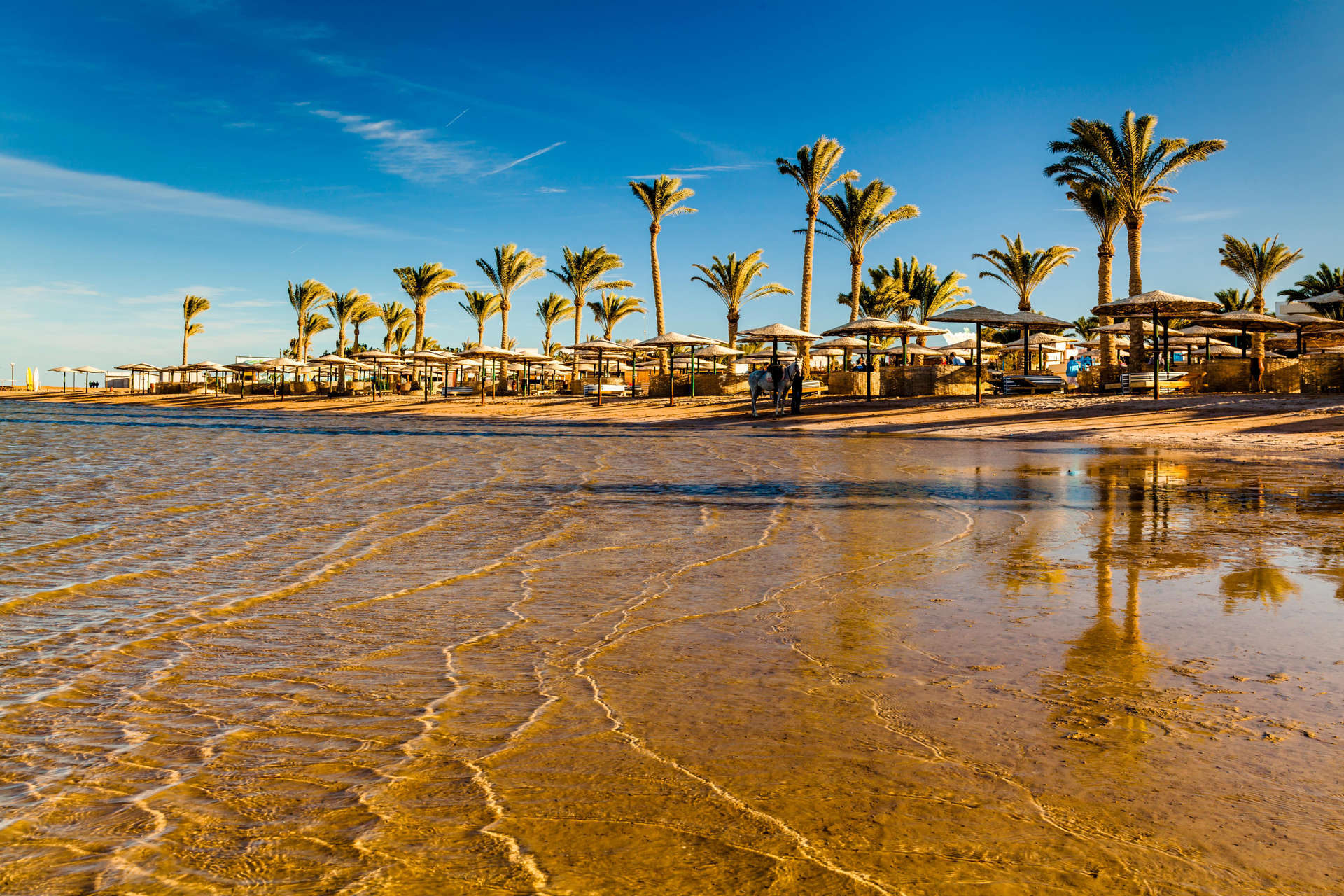 Enjoy the beaches of Egypt's Red Sea coast in gorgeous sunshine, even during the European winter (Photo: Getty Images)
Winter is one of the best times to visit Egypt, with temperatures rarely dipping below 25°C on its Red Sea coast. It's perfect weather for lounging on the country's many beaches, and there are plenty of opportunities to get active, too – perhaps snorkelling, diving or taking a boat trip on the beautifully clear waters. Book into Sheraton Sharm Hotel and you'll have access to a private beach as well as an outdoor pool. 
For a totally different Egypt experience, spend some time in capital Cairo, which offers unmissable experiences galore, from the awe-inspiring Museum of Egyptian Antiquities to the fantastic artisanal shops at the Khan El-Khalili Bazaar. Cairo is also a good starting point for cruises along the Nile. With a vantage point looking right over the famous pyramids, Le Méridien Pyramids Hotel & Spa enjoys one of the best locations in the city. 
Published: December 12, 2022
Last Updated: February 02, 2023
Article Tags: Cape Town , Cyprus , Dubai , Egypt , Morocco , Oman , Tel Aviv