A tiny country too often overlooked by travelers, Djibouti is a place no visitor will ever forget.
Tucked into the Horn of Africa, the nation once served as an ancient shipping hub used by traders moving goods and spices through the Red Sea and Indian Ocean. This rich history permeates every aspect of Djibouti culture: Its food, architecture and even its landscape are soaked in the flavors of Ethiopia, India, Somalia, Yemen and France.
The landscape, both aboveground and below, offers unworldly beauty, from the majesty of whale sharks swimming through turquoise waters to the haunting landscapes of Djibouti's black-colored mountains and crystalline lakes.
From mountains to beaches, desert to dolphin-filled waters, Djibouti has a little slice of everything — and with few tourists to crowd the atmosphere.
Float in the Waters of Lake Assal
Imagine crossing the sands of an alien planet and stumbling upon a body of turquoise water in a volcanic crater, and you might envision the stark beauty of Lake Assal and its environs.
Like those of the more famous Dead Sea, the waters here are so salt filled you can float like a cork in them but lack crowds that may distract you from the salt crystals, lava fields and technicolor sunset bouncing off the black mountains that surround it.
Just two hours outside the capital of Djibouti City, the lake makes for a perfect day trip, and although it marks the lowest point in Africa, Assal just might be the high point of your trip.
Hang Out with Whale Sharks in the Bay of Goubbet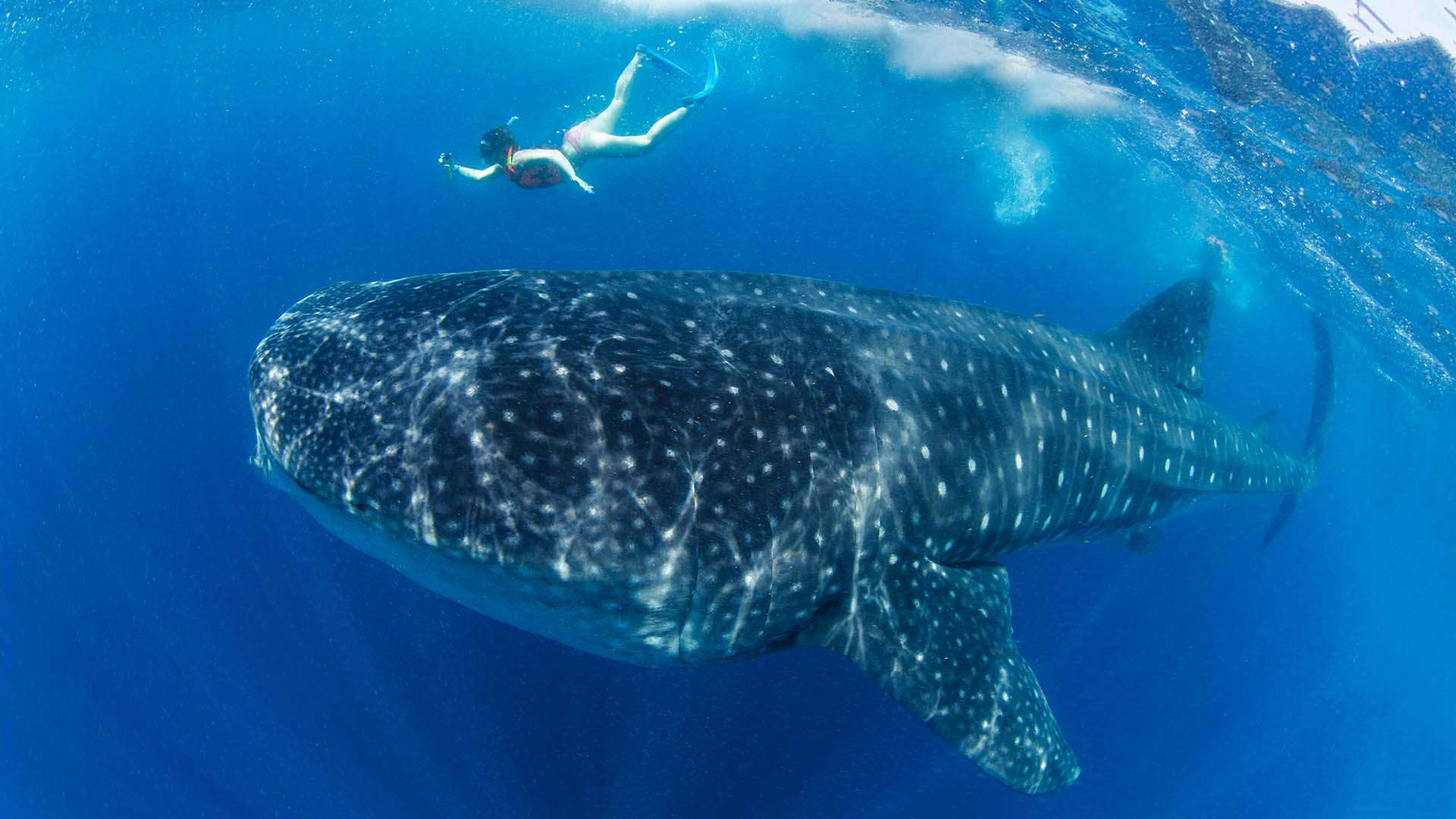 Find new adventures with whale sharks. (Photo: Getty Images)
Djibouti may not yet be a hub for tourists, but it is a hub for something fishier: whale sharks, thousands of them in fact, that come to the warm waters of Djibouti between October and January for the mating season.
The Bay of Goubett is one of the greatest whale shark spotting sites in the world. A sighting isn't even a matter of luck; you will see a whale shark, it's just a matter of how many.
Dolphin Excursions will take you by boat to the best places to spot them and teach you how to snorkel alongside these gentle creatures of the deep.
Look at 7,000-Year-Old Rock Art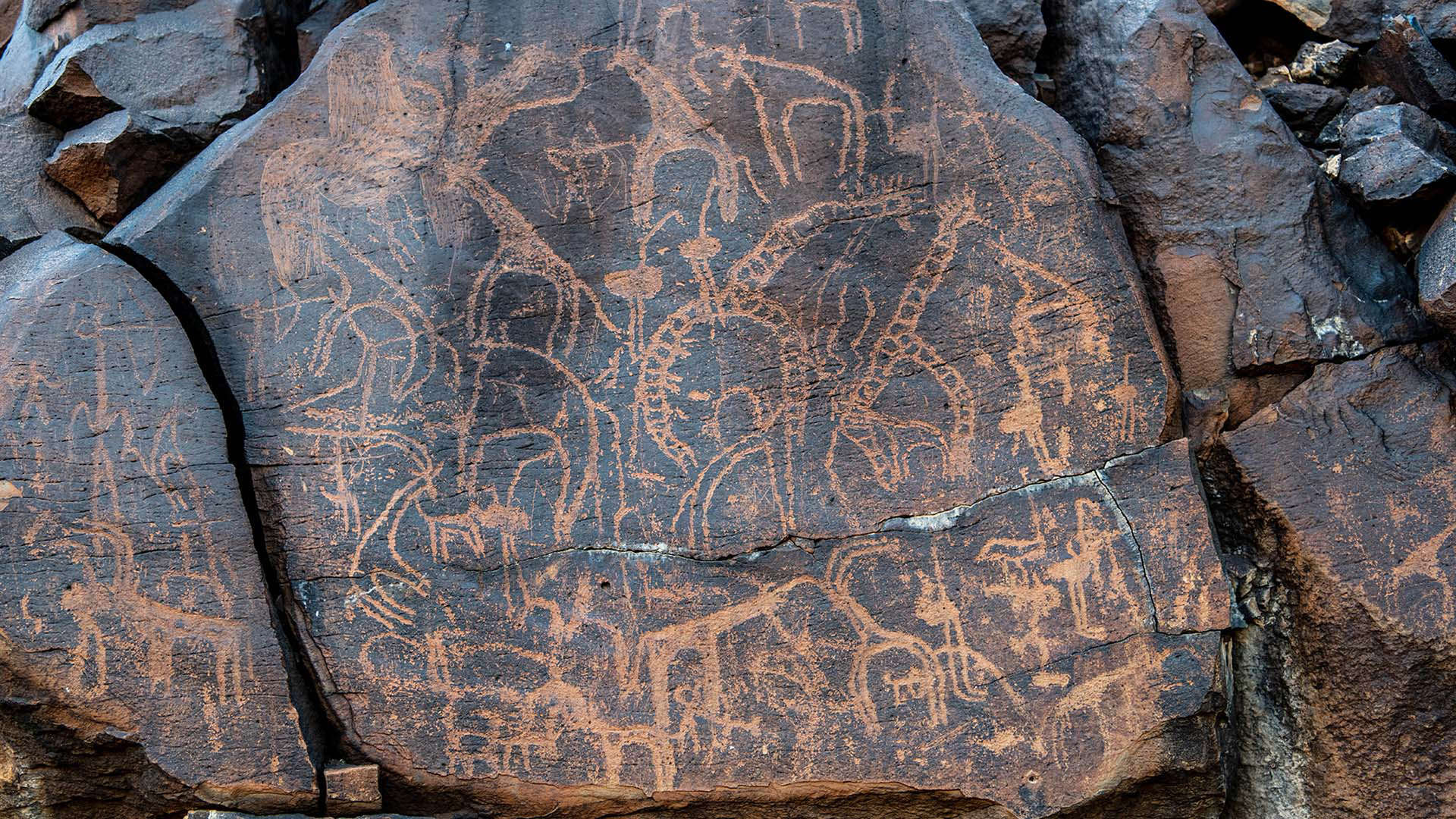 Experience ancient history up close. (Photo: Getty Images)
Djibouti has a lot of history — around 7,000 years of it. Some of the best ancient rock art in the world dots this prehistoric land, much of which was known to locals but discovered only recently by archeologists.
Lying 14 miles outside the town of Randa, the Abourma Rock Art Site showcases paintings of giraffes, antelope and ostriches that date back some 7,000 years. Contact the Agence Safar tour operator to make your arrangements to visit — you'll have to hire someone with a four-wheel-drive vehicle to take you into this area, currently inhabited mostly by the nomadic Afar people.
Spend a Day on the Red Sea at Les Sables Blanc
It isn't a real trip to Djibouti unless you experience the beaches, like Les Sables Blanc on the coast of the Red Sea.
White sand and turquoise water teeming with rainbow-colored fish make this the perfect place to relax. Find a restaurant serving seafood plucked straight from the sea; then plan to kayak or snorkel and explore the underwater wonders.
Of course, simply sunning yourself on the sand with a cold Ethiopian beer (Castel) in hand will keep you plenty happy in such idyllic surroundings. Gaze upon the shores of Yemen in the distance, or lose yourself in views of the endless blue horizon, where the sky meets the sea.
Eat African Food in Djibouti City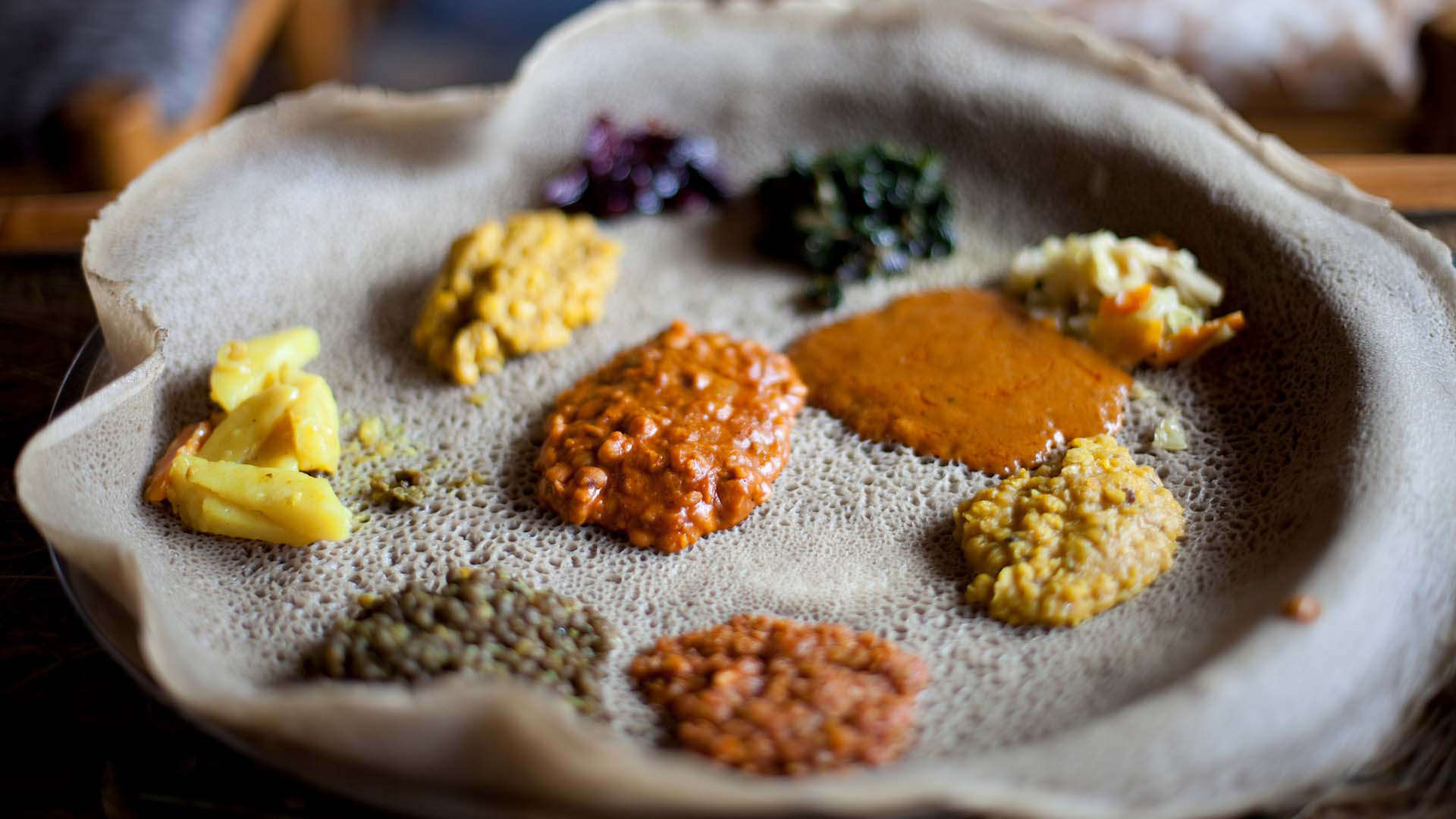 Try the local canjeero bread. (Photo: Getty Images)
Djibouti's cuisine is a reflection of its heritage: a little bit of everything.
Skudahkharis (lamb stew), the national dish, is a mix of rice, lamb, cardamom and other spices. Street food like sambussas (the Djibouti take on the Indian samosa) or banana fritters (fried clumps of batter, banana and nutmeg, dripping with honey and served with black tea) can be found in nearly any food stall.
There's camel fah-fah for the adventurous eater, a meat stew served with spongey canjeero bread.
Visit La Mer Rouge for French-inspired seafood, or go to Saba Restaurant to try mukbaza, the charcoal-roasted fish dish blended with honey, banana and dates.
Published: November 03, 2022
Article Tags: Africa , Djibouti , Travel Tips