The vast continent of Africa is becoming greener in more ways than you think. Whether it's through fashion or local land preservation, sustainability is a huge priority throughout many countries.
And destinations are taking action to ensure a brighter, more eco-friendly future with the hopes of maintaining these lands for generations to come. As a traveler, it's important to do your part and support areas that are making a conscious effort to conserve the planet. Read on to discover must-visit spots making noteworthy differences.
Developing Sustainable Stays
Being mindful of where you book a room is important for the environment, and thanks to many sustainable efforts, there are hotels making your eco-friendly reservation extra easy.
For instance, Ciêla, Lusaka, a Tribute Portfolio Resort and Spa works hard to raise funds for wildlife conservation in Zambia, has added 4,500 trees to the resort, and uses water recycled from the hotel to irrigate its lush, 18-hole golf course.
And since dining on local fare is one of the biggest parts of any vacation, the Johannesburg Marriott Hotel Melrose Arch supports ecologically sound farmers by only purchasing food from Southern Africa Sustainable Seafood Initiative's (SASSI) Green List. Additionally, the hotel has minimized plastic usage through biodegradable takeout food containers and an in-house water bottling plant that uses only recycled glass bottles.
Visitors can also keep their carbon footprint low at the Lagos Marriott Hotel Ikeja. The modern building uses LED lights and motion sensors in areas, as well as a fully automated Guest Room Management System to decrease energy consumption and carbon emissions.
Sheraton Djibouti's eco-conscious efforts offer guests a green getaway, thanks to solar water heaters which generate hot water for the hotel and emit low levels of greenhouse gas emissions. This reduced carbon footprint means the hotel's hot water is entirely produced using renewable energy.
Regenerating Local Lands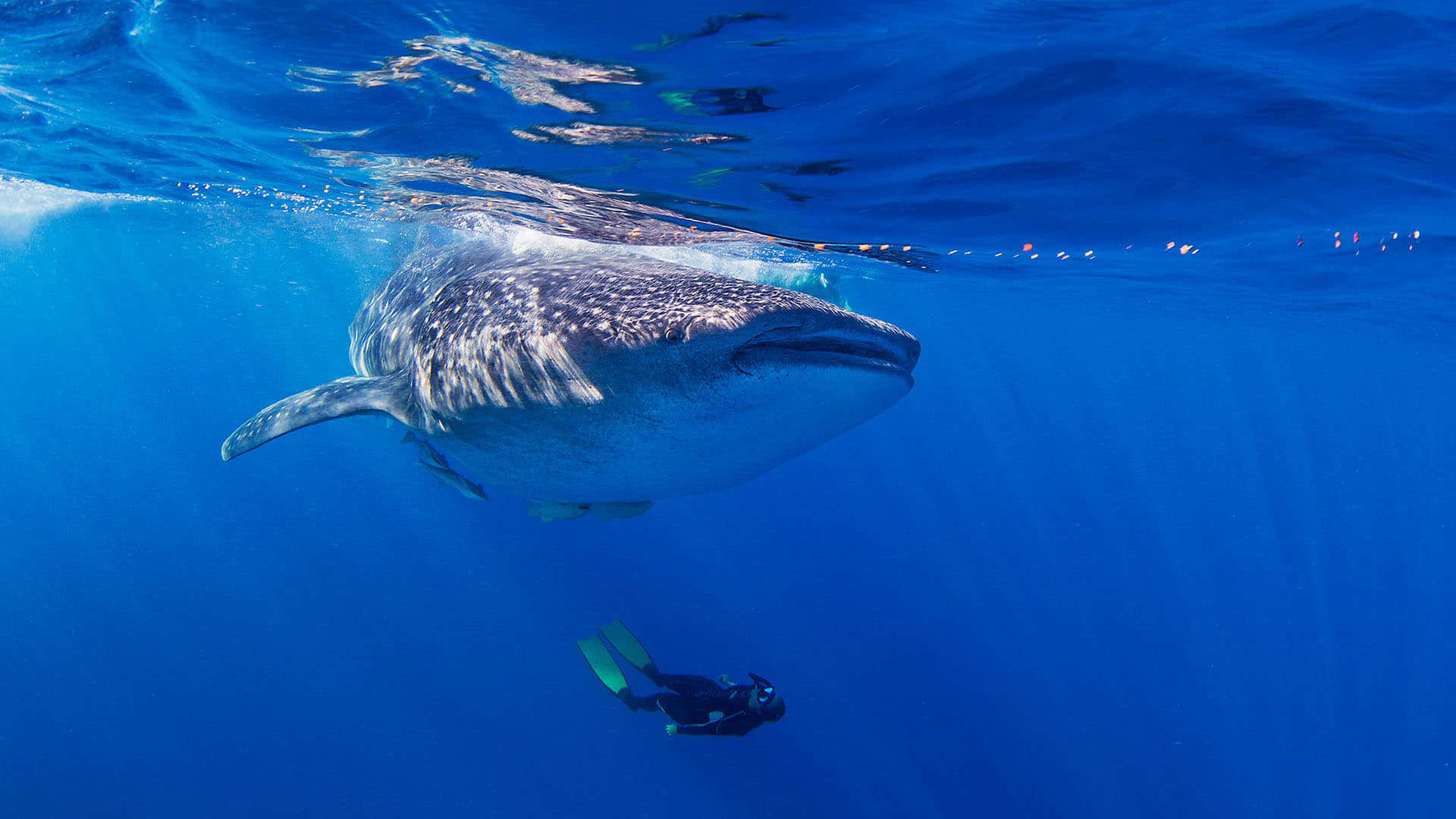 Whale shark spotting is exceptional. (Photo: Getty Images)
Tucked into the Horn of Africa, Djibouti's beaches and national parks are the bread and butter of the country's tourism. However, spending sunny moments by the water and near animals aren't the only pluses to a Djibouti vacation. Ask at your hotel for information on volunteer activities, such as beach cleanups and tree planting days, that visitors can join.
Head to Day Forest National Park in the Goda Mountains, where you'll find the country's largest forest — and some of the tallest trees (rising up to 66 feet) — as well as endemic wildlife, such as the francolin bird and sunbird. The park houses protected forests, preserving local flora and fauna — critical efforts in a semidesert environment.
If you prefer time on the water, head to Arta Beach, popular with tourists and about an hour and a half outside Djibouti city. It's likely you'll spy whale sharks off the shore; the country designated them a protected species, and they're truly a sight to behold. Other popular activities include snorkeling to a large offshore reef, which local officials strive to protect.
A Green Capital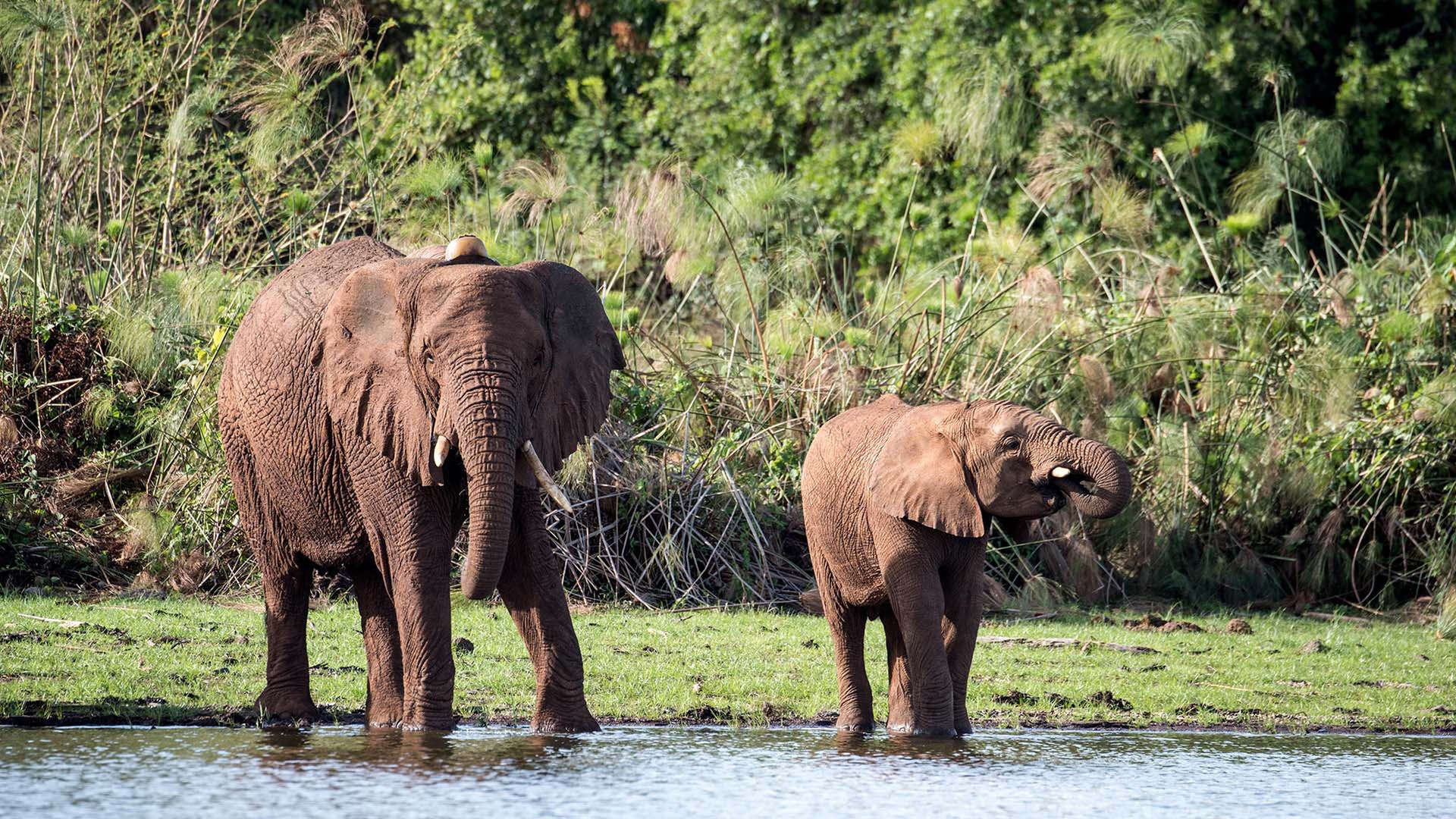 Keep an eye out for exceptional wildlife. (Photo: Getty Images)
Dubbed the Green City, Rwanda's capital of Kigali is a definite must for all eco-tourists. In addition to opportunities to catch the Big Five (lions, leopards, rhinos, elephants and Cape buffalo) in the country's Akagera National Park or get up close to the gorillas at Volcanoes National Park, the capital has a variety of initiatives in place that the world can learn from.
Get inspired by Rwanda's ban of single-use plastic bags, a sustainable effort that's been around since 2008. Tree planting has also become a local priority, and nowadays, statistics show the country has reached a goal of having nearly 30 percent forest cover. Stick around Kigali for the event known as Umuganda, which means "coming together in common purpose." On this day of service, which takes place on the last Saturday of every month, people gather for a citywide community cleanup initiative.
Creating Urban Green Space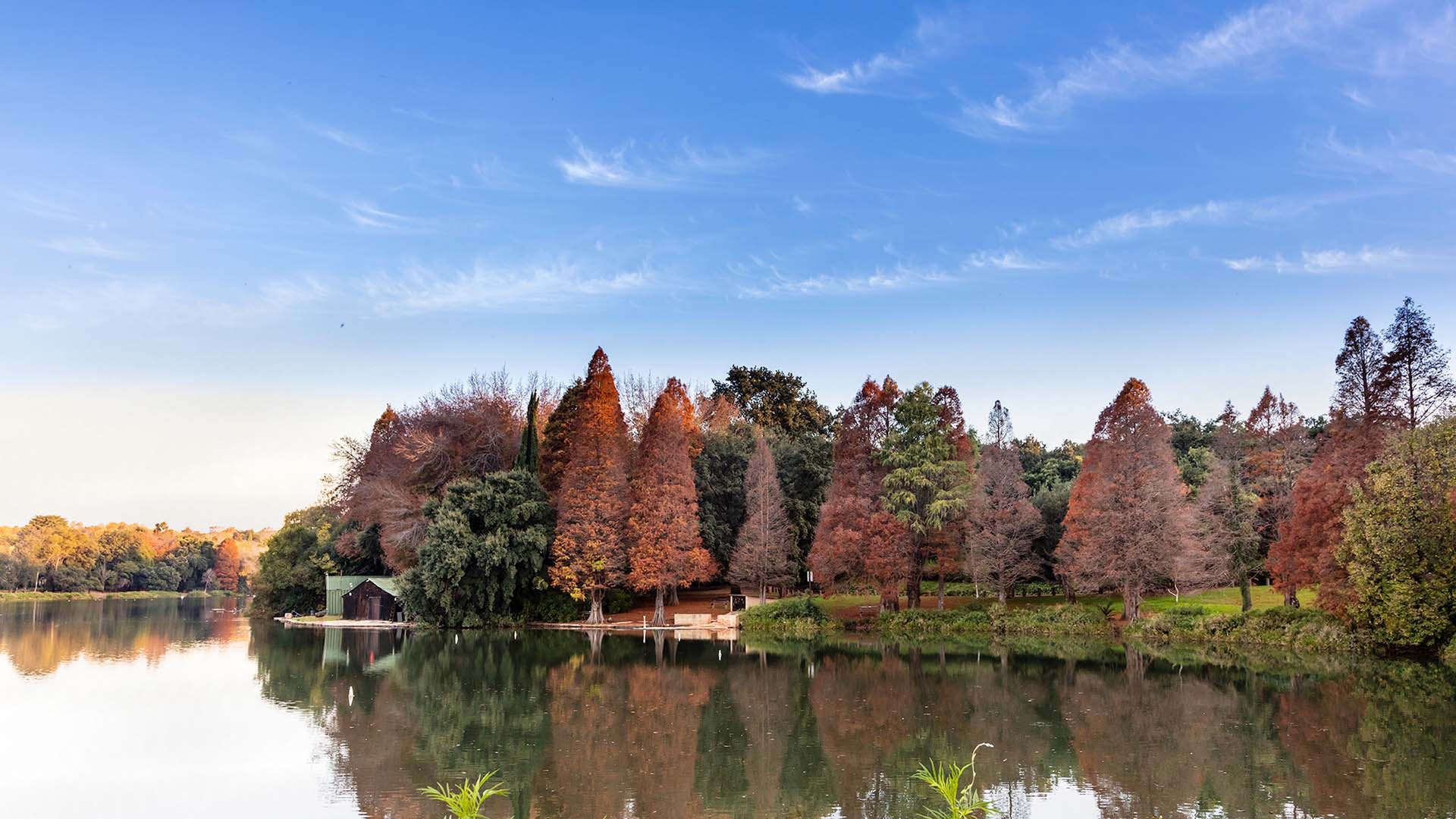 Spend time outdoors in the Johannesburg Botanical Garden. (Photo: Getty Images)
Johannesburg may be South Africa's most populous city, but skyscrapers aside, this place is redefining the common urban landscape. Green spaces in the form of parks, sanctuaries and nature reserves are dotted throughout Joburg. Catch a breath of fresh air amid the greenery within the private, 45-acre Brenthurst Gardens; wander the spectacular flora in the Johannesburg Botanical Gardens; hike through Kloofendal Reserve; and more.
Travelers interested in getting away from the hustle and bustle of the city should consider Klipriviersberg Nature Reserve, better known as the "Jewel of the South." This protected park outside of the city center houses one of the most diverse nature preserves in the region.
Climate-Focused Fashion
As rising temperatures, drought and flooding become the norm in Nigeria, the effects of climate change couldn't be more clear. And over the years, more and more fashion designers in Lagos, the country's biggest city, have been stepping up with solutions.
Designer Paolo Sisiano created his clothing label Sisiano with the eco-conscious consumer in mind. He transforms natural fibers into billowing designs with sustainability top of mind.
Then there's Abiola Olusola, who uses local textiles worn by Nigeria's Yoruba people to create a zero-waste production process, which has been gaining global recognition. Another designer of note is Bola Yahaya, whose green-minded namesake brand prioritizes upcycling to produce stunning, low-waste designs.
For those who really want to immerse themselves in eco-fashion, don't miss Lagos Fashion Week, an annual event showcasing local designers with an eye toward sustainable fashion.
Published: April 29, 2022
Last Updated: September 02, 2022
Article Tags: Djibouti , Johannesburg , Lagos , Rwanda , South Africa , Sustainable Travel , Zambia