Safari simply means 'journey' in Swahili – and although the word probably conjures images 4x4s trundling through game reserves on the trail of giraffes, lions and elephants, there are many alternative ways to go on safari. You might hike through a South African national park famed for its spring wildflower displays, or hop on a boat to find whales in the Indian Ocean. You could go back to basics with a walking safari, or take a slow paddle through the reed-lined channels of Botswana's Okavango Delta. Here are 7 other takes on this most celebrated of African 'journeys'.
Admire South Africa's spring wildflowers
In late winter to early spring, go on a wildflower safari in South Africa's Western Cape (Photo: Getty Images)
The wildflower season in South Africa's Western Cape runs from August to September (late winter to early spring). One of the most scenic places to see the blooms is the West Coast National Park. The Postberg section of the park is open to the public only over wildflower season – it's very popular, so aim to travel midweek. You can drive through and take photos of the swathes of white, orange and purple flowers that blanket the fields – or book an overnight hike through the Postberg reserve and camp by the ocean. It's not just flowers that you'll spot on your wildflower safari, but zebras and wildebeest, too. Watch out for little tortoises crossing the road, too.
The West Coast National Park is an easy day trip from Cape Town, where the centrally located The Westin Cape Town offers gorgeous views of the V&A Waterfront, Table Mountain and Table Bay.
Take a mokoro through Botswana's lush delta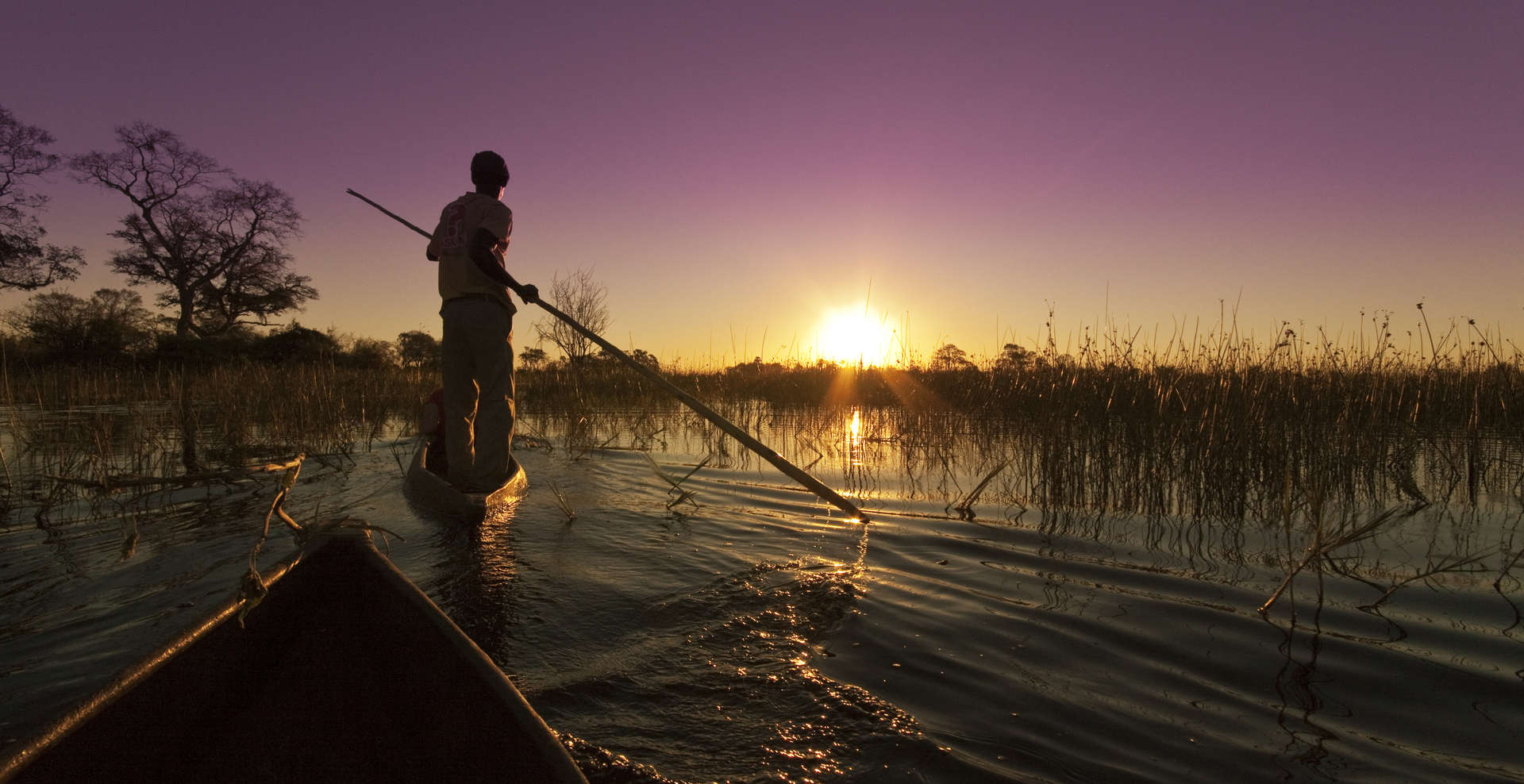 Exploring Botswana's Okavango Delta by mokoro – a traditional dug-out canoe – offers the opportunity to see elephants and lions from the water (Photo: Getty Images)
Thanks to its abundant wildlife and diverse environment, Botswana's Okavango Delta is considered one of the best places in the world to go on safari. You might watch elephants wading in the water, lions hunting buffalos through the bush, and wild dogs streaking after prey on the plains. 
One special way to explore the landscape is by mokoro – a traditional dug-out canoe. An experienced poler (people who live in the delta have long used mokoros to get around) will propel the vessel through narrow water channels while you examine the thick reeds for frogs and birdlife. You might spot elephants and buffalos along the banks, or a hippo cooling off in the waterway.
Of course, there's lots more to do in Botswana aside from safaris, including tours inspired by Alexander McCall Smith's No. 1 Ladies' Detective Agency novels in the capital Gaborone. Stay at the Protea Hotel Gaborone Masa Square and relax in the rooftop pool after an action-packed safari holiday.
Discover the world of the Little Five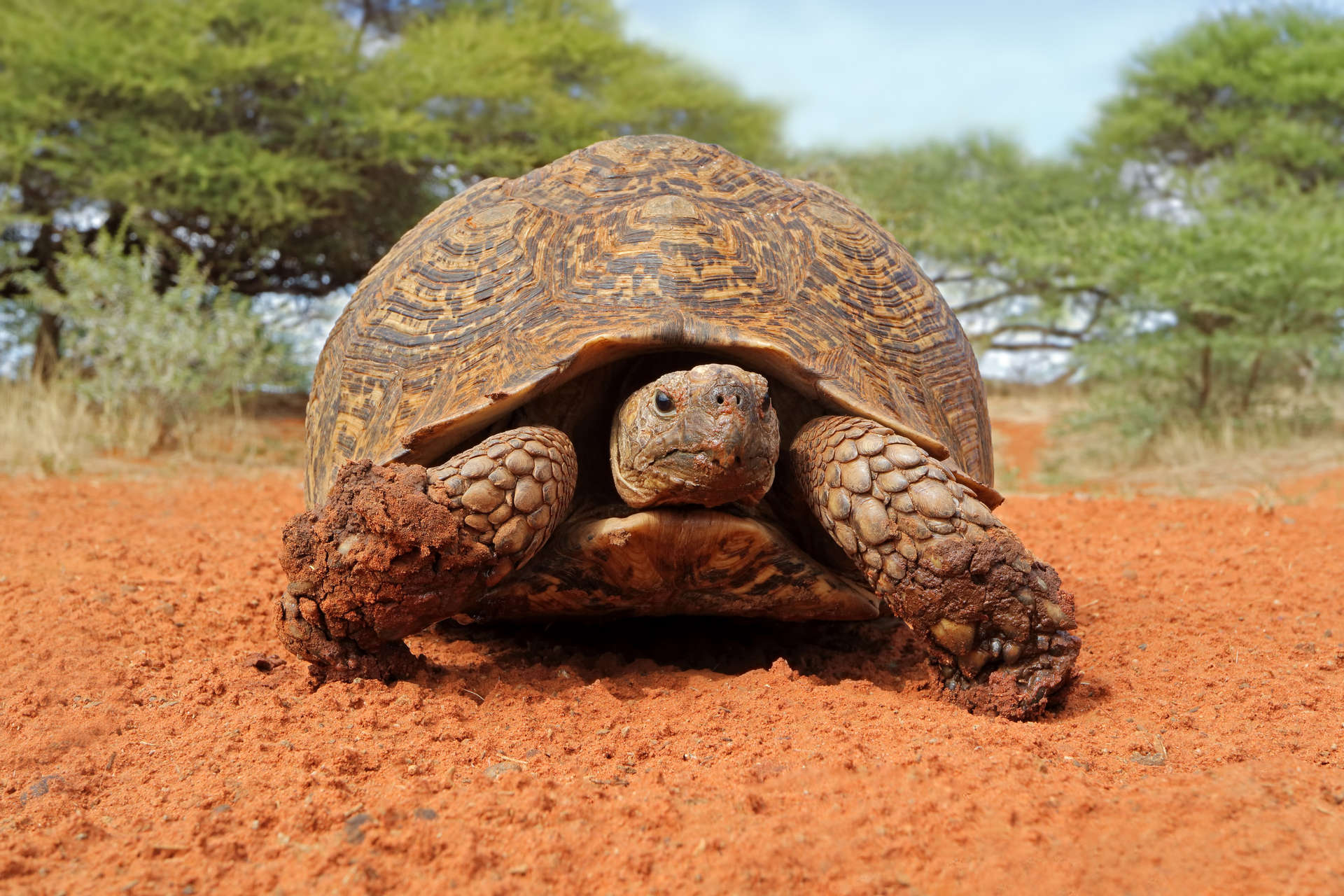 Meet the Little Five – they're just as fascinating as their 'Big' cousins (Photo: Getty Images)
Safari goers will likely be familiar with the Big Five – lions, leopards, buffalos, rhinos and elephants. It's easy enough to find these iconic animals in wildlife-rich places like Kruger National Park in South Africa. The Little Five is a clever play on the Big Five – lion ants, leopard tortoises, buffalo weavers, rhino beetles and elephant shrews – with the goal of encouraging nature lovers to appreciate the whole ecosystem. Safari guides love to reveal this other side of the bush to visitors, and Kruger is a great place to experience it.
If you're self-driving from a hotel outside the park – such as the smart Protea Hotel Nelspruit – the easiest little creatures to spot in Kruger are red-billed buffalo weavers, which build large social nests where the birds rest together in colonies, and the attractively marked leopard tortoise, which you're most likely to see on the road.
Cruise with marine giants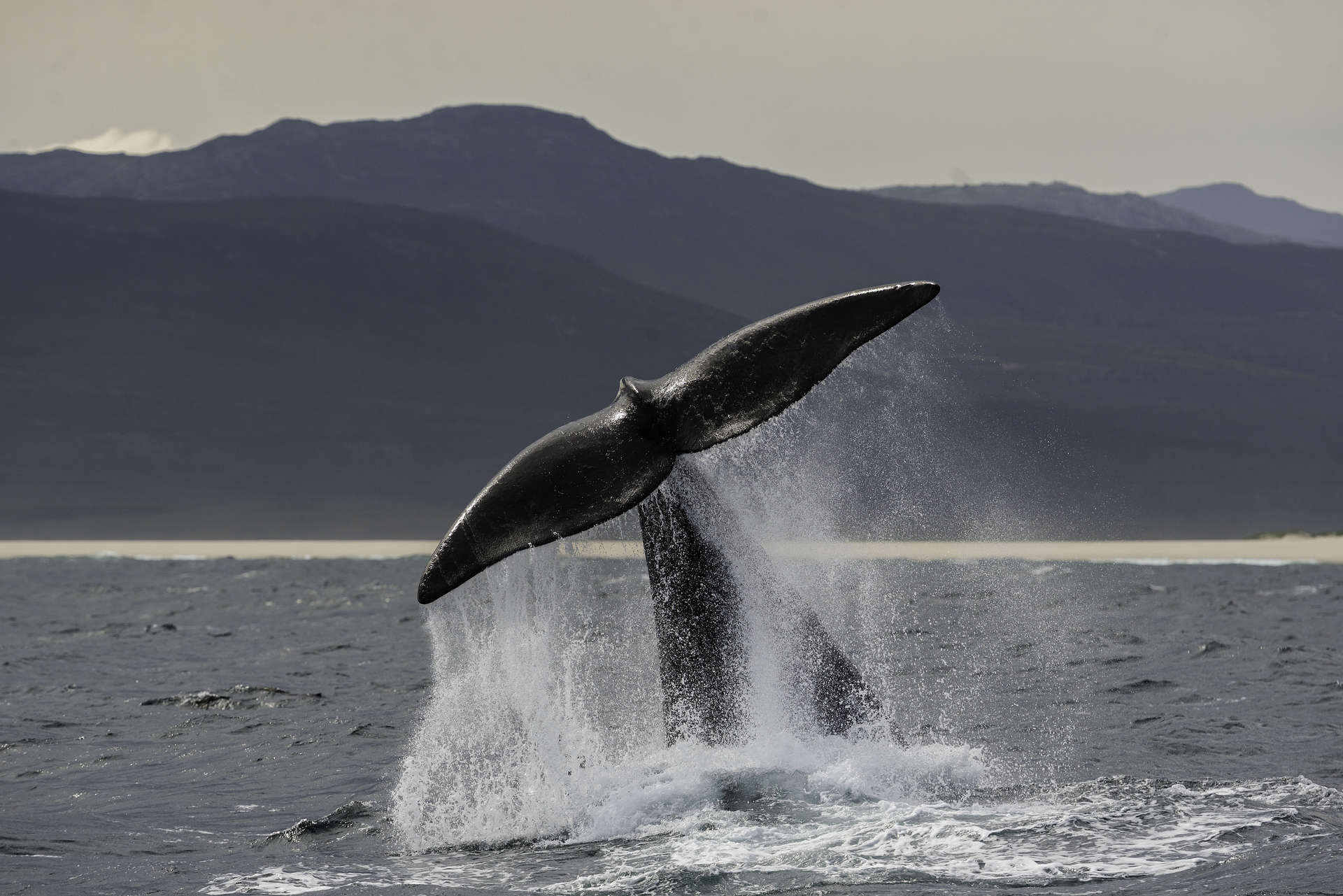 A waterborne safari in Hermanus, in South Africa's Western Cape, gives you the chance to encounter southern right whales (Photo: Getty Images)
From around June to October, southern right whales arrive along the shores of South Africa to breed and give birth. They're often so close to land around coastal towns such as Hermanus in the Western Cape, that without even getting on a boat you can see them chilling on the surface, slapping the water with their tails or breaching out of the ocean. 
To get closer to these beautiful marine mammals, join one of the many whale-watching tours that have daily departures throughout the season. Hermanus is close enough to visit as a day trip from Cape Town, but you can also include a stay during a road trip from the city, along the Whale Coast – of which Hermanus is a part – and onto the Garden Route. 
Go back to the fundamentals with a walking safari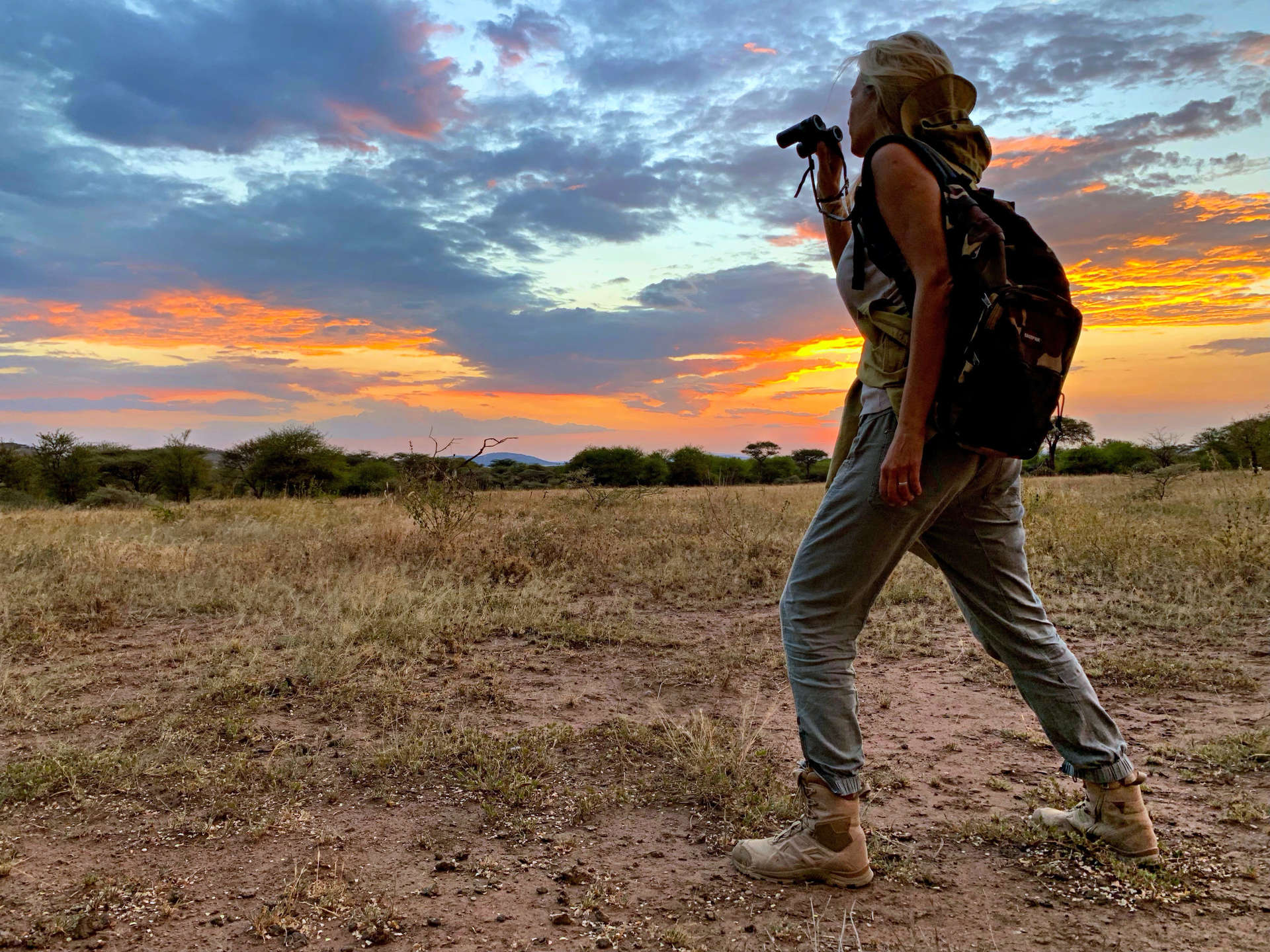 A walking safari gives you the opportunity to experience the bush and its wildlife in an intimate, meditative way (Photo: Getty Images)
Being on ground level with wildlife puts everything in a different perspective. With no noise from the car engine, you can hear the subtle sounds of the bush, and moving at a natural walking pace helps you feel more connected to the environment. Guides are highly experienced, and you'll be walking in areas with good visibility to avoid predators. 
Walking safaris are best for birding, discovering tiny creatures often missed from the car, and getting close to animals such as giraffes and zebras. Zambia's South Luangwa National Park was home to the first commercial photographic walking safaris and remains an excellent choice for an on-foot adventure. Don't miss visiting the majestic Mosi-oa-Tunya (Victoria Falls) as part of your trip; the stylish Protea Hotel Livingstone is a short drive from the famous waterfall.
Explore the urban jungle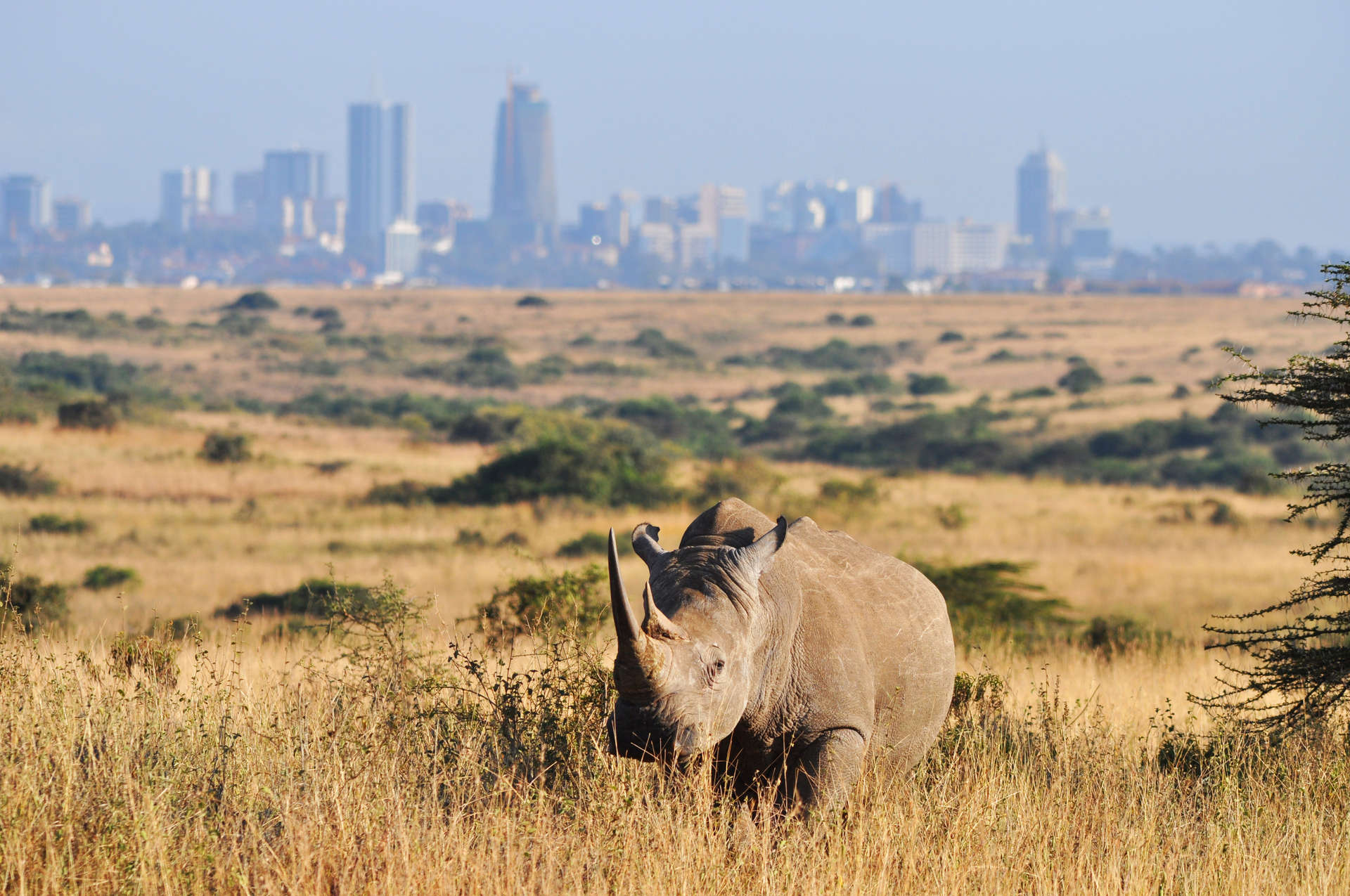 In Nairobi National Park, you can watch giraffe and black rhinos grazing against a backdrop of the Nairobi skyline (Photo: Getty Images)
Nairobi National Park is unlike any other park with big animals such as giraffes, leopards and lions – and that's because it's right in Kenya's lively capital city. It's a place you can watch critically endangered black rhinos grazing against a backdrop of the Nairobi skyline. 
You can spend the day on safari, spotting big cats, giraffes, buffalos and zebras – and be back at Sankara Nairobi, Autograph Collection's rooftop bar by late afternoon for a swim and a G&T. The park is ideal for those on a business trip who might not have the opportunity to go on safari outside Nairobi. For those with more leisure time, Kenya has much more to discover.
Try a rare West African safari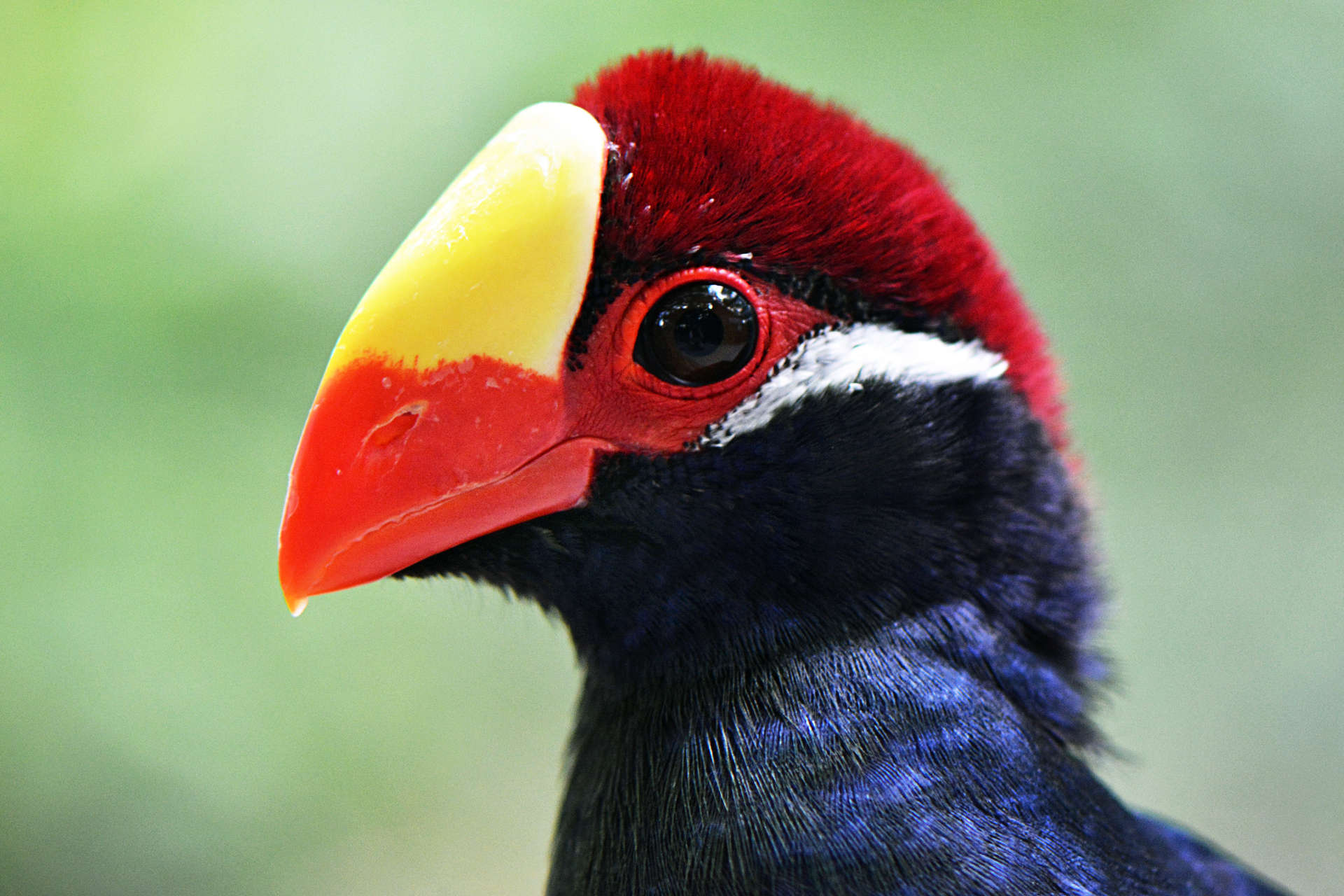 Ghana's Mole National Park offers that rare thing: a West African safari (Photo: Getty Images)
The most popular safari destinations are in Southern and East Africa. But did you know that West Africa also offers safaris? The savannah woodland of Ghana's Mole National Park – the country's largest protected area – is home to elephants, buffalos and various antelope species. Predators such as lions, leopards and hyenas are rarely seen in the park, but there are over three hundred bird species including the martial eagle, palm-nut vulture and violet turaco. 
When visiting, take time to see more of Ghana's northwest, such as the nearby Larabanga mosque, the country's oldest, built in 1421 in the Sudanese style, with pyramidic structures of white-washed packed earth and protruding timber supports. From Accra, Ghana's capital in the south, it's a 12-hour drive to Mole National Park. Break the trip with a visit to the city of Kumasi – a hub of tradition and culture where you can learn about the Ashanti people and explore the city's sprawling markets – or the nearby crater-made Lake Bosumtwi. A little further north, Kintampo waterfalls is a stunning spot. For a comfortable base and quick access to Accra airport, book your stay at Accra Marriott Hotel.
Published: January 25, 2023
Last Updated: February 02, 2023
Article Tags: Africa , Botswana , Cape Town , Nairobi , Zambia