If you're travelling to Venice, one of the world's great art cities, here's an in-the-know tip for you – get away from the crowds by staying on a private island that lies just a few minutes from St Mark's Square by courtesy boat. Tucked away on the lush Isola delle Rose in the heart of the Venetian lagoon, JW Marriott Venice Resort & Spa is a veritable destination within a destination, a leafy hideaway offering the perfect wellbeing escape in blissful tranquillity.
Day 1 – A hidden oasis of greenery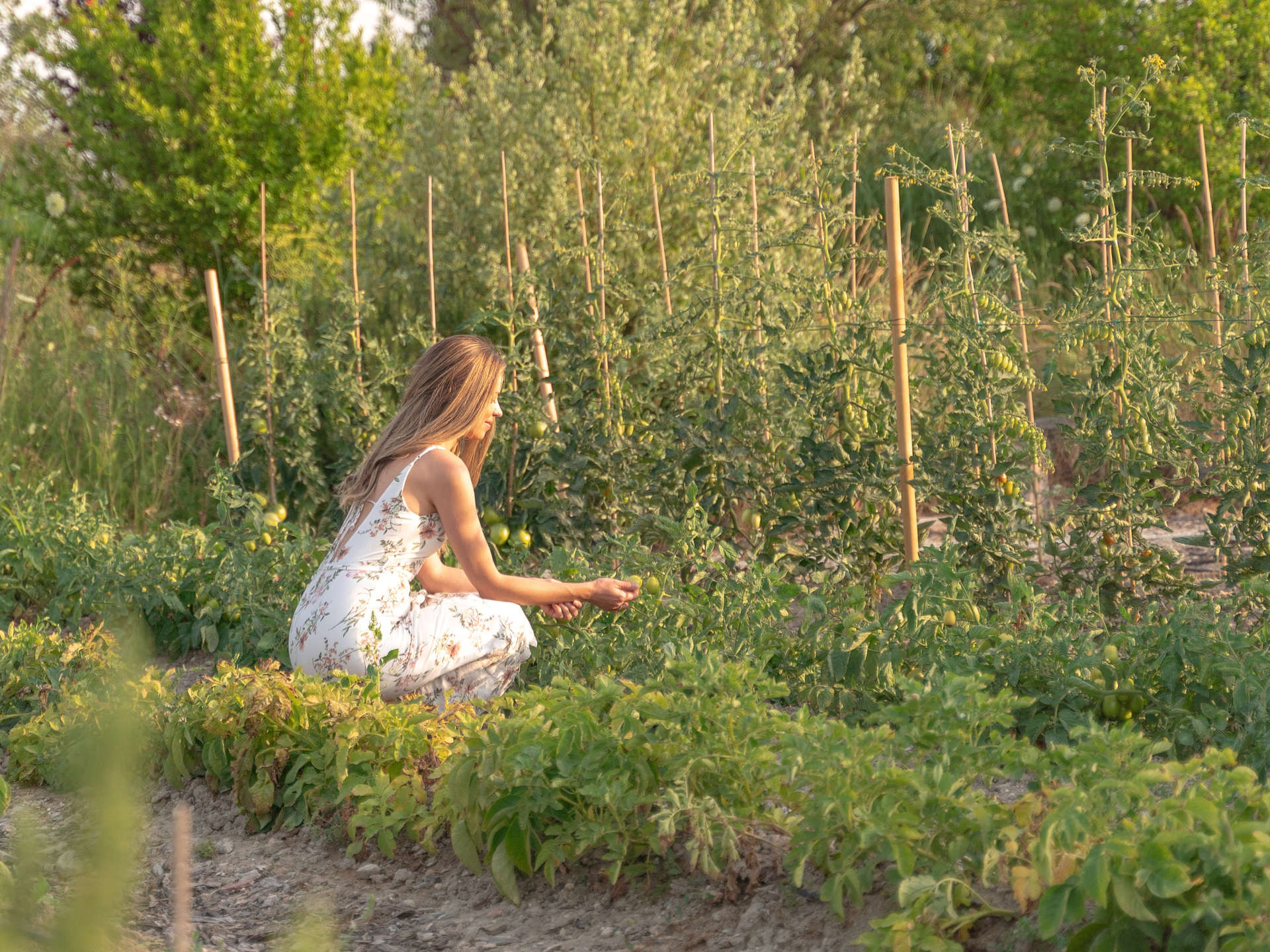 Lose yourself in the resort's enchanting JW Garden (Photo: How Far From Home)
Arriving at this private island resort on Isola delle Rose is an experience in itself. Guests are whisked to JW Marriott Venice Resort & Spa by water shuttle from Piazza San Marco, arriving at the property via an elegant canal-side entrance. From the hotel grounds, you can gaze across to Piazza San Marco and soak up gorgeous views of the city skyline, as boats of all shapes and sizes glide across the lagoon connecting Venice's myriad islands. The Isola delle Rose is the youngest island in the Venice lagoon, and enjoys cooler climes than the city proper thanks to the marine currents that caress the island.
The design of JW Marriott Venice Resort & Spa echoes the colours of the sea and the surrounding grounds, with soft blues and shades of green exuding calm and reflecting the gentle atmosphere of the lagoon. Shaded paths crisscross the island, creating secluded little corners that feel intimate and private.
Day 2 – Homemade delights to soothe the soul
Come evening, Venetians descend onto the city's little wine bars known as bàcari to sip a glass of wine (called an 'ombra' in Venice) and munch cicchetti, tapas-style bites that are a speciality of the city, traditionally enjoyed at aperitivo time. Venetian cuisine makes the most of lagoon ingredients, with dishes reflecting the city's past as a maritime power and major crossroads between East and West – fish and spices feature generously. Cicchetti come in a myriad of varieties – you'll find acciughe marinate (marinated anchovies), baccalà mantecato (creamed cod) and sarde in saor (sardines in an onion and vinegar sauce).
The Rose Lounge Bar at JW Marriott Venice Resort & Spa is a convivial spot for a refreshing glass of Prosecco or freshly mixed cocktail. Exuding contemporary elegance, the bar is decked out in fresh, crisp tones of white, cream and chocolate. Live piano music creates a warm and lively ambience, with soothing tunes landing gently in the Venetian lagoon.
Day 3 – Basking in nature to nourish the spirit 
The verdant grounds of JW Marriott Venice Resort & Spa burst with life, with olive groves and towering trees including magnolias, horse chestnuts and willows. The JW Garden provides fresh, seasonal ingredients for the restaurants, and the hotel even produces its own olive oil, handpicking and cold-pressing the olives on site; bottles of the oil make for lovely gifts, and are available for purchase at Dispensa Delicatessen, the hotel's in-house deli. The island's cool microclimate and marine currents create particularly favourable conditions to grow wholesome, organic kitchen produce.
The leafy gardens are a veritable sanctuary of holistic wellbeing, where guests can retreat to enjoy a meditative stroll, reconnect with the natural world, and practise a little mindfulness to relax the body and mind.
Day 4 – Enriching the soul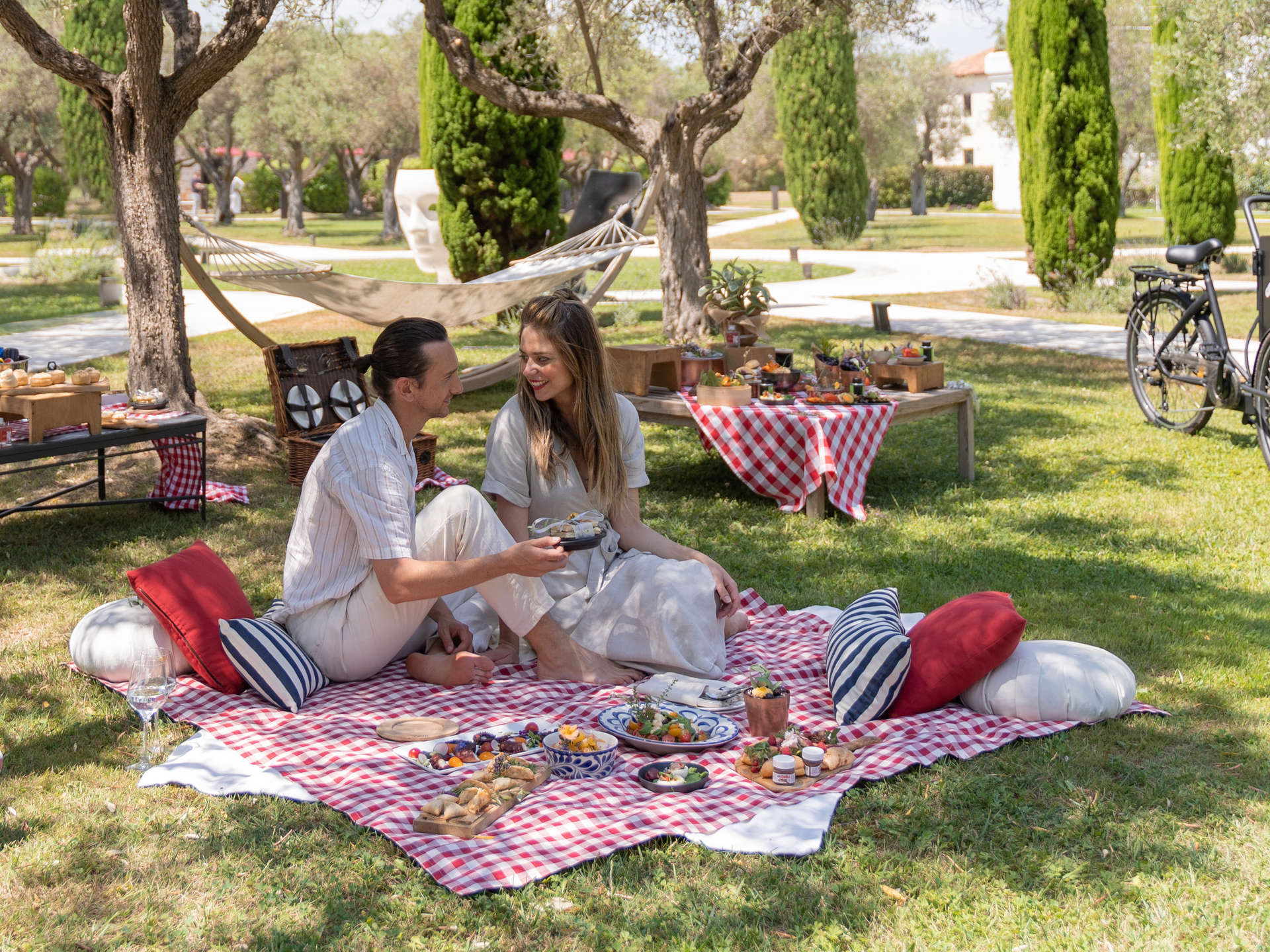 The verdant grounds of JW Marriott Venice Resort & Spa are perfect for a picnic prepared just for you (Photo: How Far From Home)
The restaurants and bars of JW Marriott Venice Resort & Spa make the most of local flavours and Italian culinary traditions, offering guests a range of dining options. Celebrated chef Fabio Trabocchi is at the helm of fine dining restaurant Fiola at Dopolavoro Venezia, where he uses ingredients carefully sourced from Venice's Rialto Market and fresh greens from the hotel's JW Garden, giving life to creative dishes that take a contemporary twist on traditional Venetian specialities. At Sagra Rooftop Restaurant, there are sharing platters that offer diners a taste of Italy's varied regional cuisine.
From the rooftop of the resort, there are divine 360-degree views of the leafy park, lagoon and Venice skyline, making the restaurant a delightful spot for long lunches or dinners with the people most important to you. Cucina Daily Breakfast and Giardino Grill are perfect for an informal bite, with bubbling wood-fired pizzas and salads served in a convivial, welcoming setting. On hot summer days, there's no better way to make the most of the hotel's verdant grounds than with a Chic-nic, a picnic experience that allows guests to enjoy a relaxed lunch tucked away in a secluded, shaded corner of the gardens – a great choice for couples and families seeking a quiet spot to kick back and enjoy one another's company.
Day 5 – Rejuvenating treatments and tonics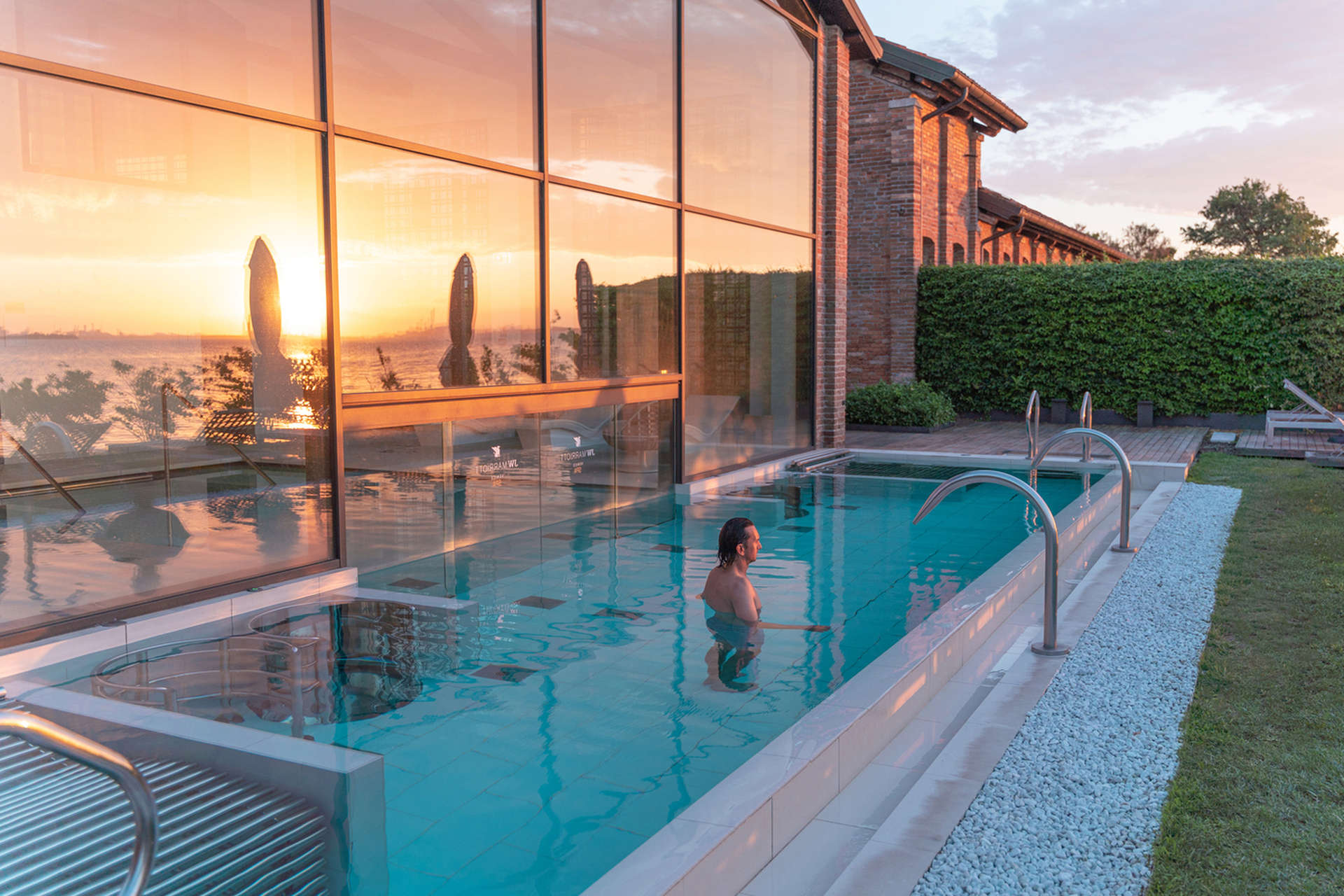 JW Marriott Venice Resort & Spa offers all manner of ways to wind down after a day spent exploring Venice (Photo: How Far From Home)
After ticking off Venice's sights, there's no better way to unwind after a long day's sightseeing than at JW Venice Spa. The city's most well-equipped spa is flooded with natural light, with mindful and sophisticated spaces seamlessly merging indoors and out. Large windows look out onto the water, creating a gorgeously peaceful atmosphere. There's a Finnish sauna with Himalayan salt wall and a cooler (45°C) 'bio sauna', while in the hammam, you can scrub down with exfoliating treatments that end with light pressure massages to relieve tension and induce deep relaxation. If you're keen to burn some calories, you can work out at the fitness centre. Another appealing option is to lounge away by the heated indoor-outdoor vitality pool with hydromassage stations, taking in panoramic vistas and sipping a refreshing cocktail prepared by experienced mixologists.
Day 6 – Becoming present
Sunrise yoga allows guests to harness energy for the day ahead as the sun gently paints the city pink – so there's no better way to make the most of the hotel's quiet island location than with a yoga or meditation session as day breaks. The expansive gardens provide an ideal setting to strengthen, balance and clear the mind while channelling feelings of positivity. Follow up your yoga session with a bespoke thermal experience at JW Venice Spa, making the most of the healing properties of water, known to boost the immune system and provide a deep sense of wellbeing.
Day 7 – Connecting with people and places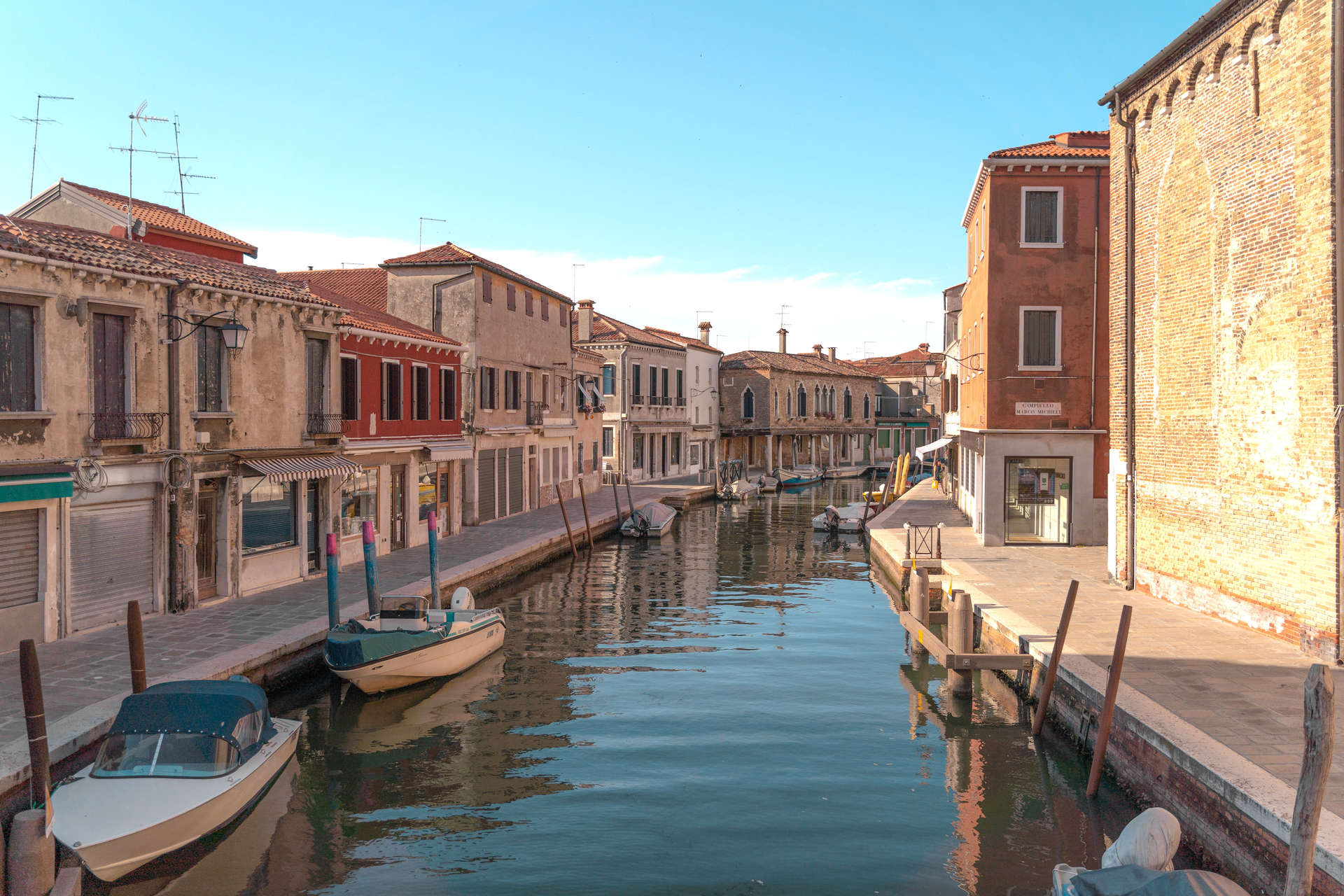 From JW Marriott Venice Resort & Spa you can explore every corner of Venice, such as this beautiful spot on the island of Murano (Photo: How Far From Home)
JW Marriott Venice Resort & Spa makes for the perfect base to explore Venice. A complimentary water shuttle zips guests across to Piazza San Marco, the beating heart of the city that Napoleon described as 'the finest drawing room in Europe'. The vast square is home to the Basilica di San Marco, adorned with spectacular mosaics, and the Palazzo Ducale, an architecturally eclectic building that was once the residence of the Doge (Venice's military leader) and the seat of the governing councils. A densely packed maze of serpentine canals and narrow calle (streets) bursting with architectural and cultural delights, Venice offers scores of other must-see sights, although it's important to also leave time to wander. You might stroll the streets of the Jewish Ghetto in Cannaregio, and make sure you visit some of Venice's other islands for a better understanding of life in La Serenissima.
Published: September 28, 2022
Last Updated: October 12, 2022
Article Tags: Venice , Italy