Paris is the perfect place for discerning gourmets and there's no better place to experience sophisticated fare than these eight destinations. From traditional plates perfected over generations to cutting edge creations combining flavours from around the world these are places you don't want to miss in the City of Lights. Allow us to take you on a journey to some of the most awe-inspiring destinations that are both a feast for the eyes and the appetite.
Kitchen & Bar at Courtyard: Seasonal fare in a Scandinavian setting
The Kitchen & Bar at Courtyard Paris-Arcueil from chef Gaylord Bobineau offers fresh, seasonal fare in a relaxed Scandinavian inspired setting. It's a perfect example of bistronomic dining, the art of casual French cuisine with a focus on simple-yet-quality dishes. Stand out dishes include the beef cheek, marinated with paprika and ginger chips and poultry stuffed with chervil and almond, creamy Jerusalem artichoke and winter vegetables. Dine indoors in the spacious, wood-accented space, or on the stylish terrace.
Restaurant Omar Dhiab: Edible works of art
Celebrated chef Omar Dhiab has perfected modern gastronomy in his eponymous restaurant. Each of the five, seven and nine-course tasting menus is a journey through complex, comforting and sometimes challenging flavours from across Europe. Must-try dishes include Portuguese Albufera sauce combined with roasted Williams pear and Sicilian pistachio paired with pink grapefruit. Chef Dhiab has found a way to harness and enhance nature with flavours and colours both bolder and brighter than would seem possible.
Bar 19.20: Elegant escapism in the heart of Paris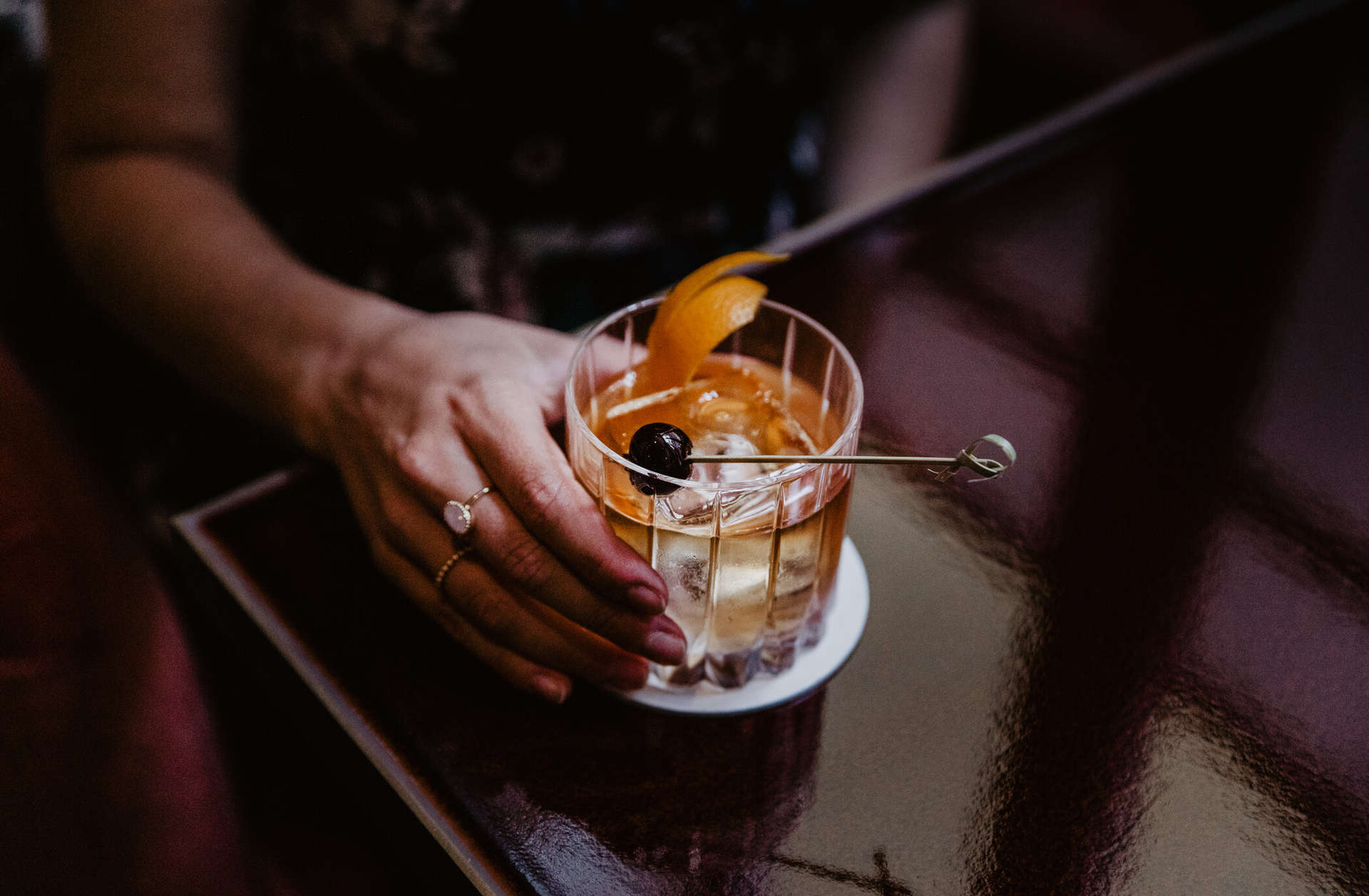 The Prince de Galles boasts a delightful selection of cocktails from mixologist Roberto Catalano. (Photo: Marriott International)
Bar 19.20 simultaneously evokes the glamorous past while offering something new to keep coming back for. The cocktail menu features the classics you would expect, not to mention some of the very best locally-sourced wines and champagnes, served in an Art Deco setting. The bar is not without a sense of playfulness and personality with touches like a chocolate fountain and desert trolley. It's perfectly situated for a pre-dinner aperitif or an after dinner nightcap, located at the centre of a triangle formed by three of Paris' most iconic landmarks in the Eiffel Tower, L'Arc Triomphe and Place de la Concorde. The pièce de résistance? A stunning palm-tree fringed courtyard, unchanged since the 1920's, for pure escapism.
Orgueil: Fun French fusion
Like Parisians themselves, Orgueil is a restaurant that exudes understated confidence. Headed by rising star Eloi Spinnler it specialises in French dishes with subtle twists that you could call French fusion. With its flair for the theatrical and the adjoining speakeasy, this is French fusion the Parisian way with a welcome infusion of attitude. The menu caters for casual diners with tapas-style sharing plates such as duck croquetas and Comté cheese and unmissable main dishes including French octopus in teriyaki sauce to roasted cauliflower, fried capers and zatar.
Akira Back Paris: High-flying Japanese gastronomy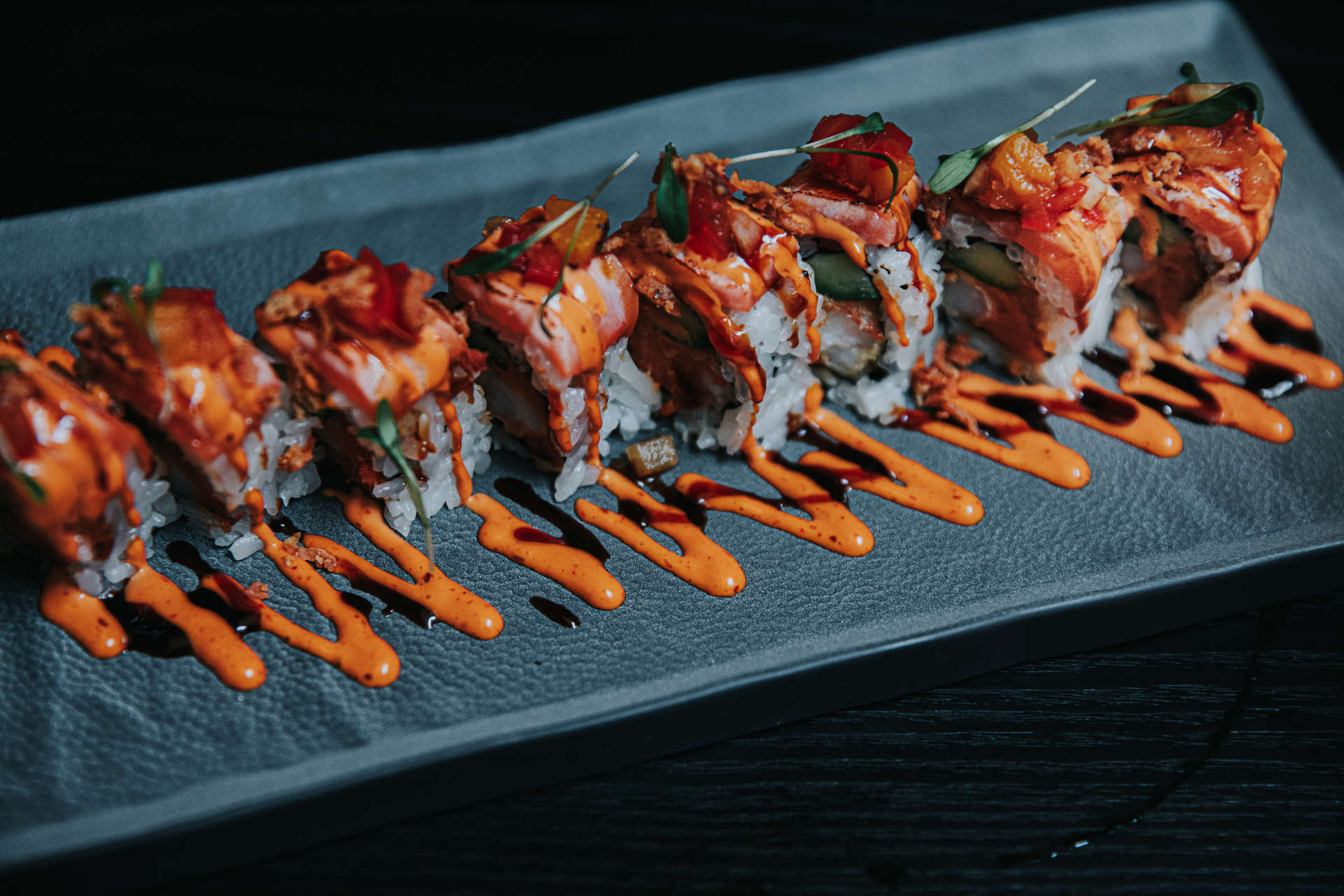 The highly inspired rolls at Akira Back, the new restaurant at The Prince of Wales, a Luxury Collection hotel, Paris. (Photo: Emilie Guelpa)
Michelin-starred Chef Akira travels the world sharing his signature dishes inspired by his Korean heritage and infused Japanese influences. Akira Back Paris is the perfect environment in which to taste unique dishes including AB Tuna Pizza and Show Me The Roll of shrimp tempura, salmon belly aburi, spicy tuna and chipotle mayonnaise. The clink of chopsticks on porcelain eventually makes way to live music with performances from musicians and DJs to keep the sensory experience going into the night.
Plume: Understated excellence in a rustic setting
A sign that hangs prominently on Plume's wall reads "Work hard and be nice to people". Words that perfectly sum up Chef Youssef Gastli's approach to cooking. The seasonal menu displays dexterity and imagination, taking locally-sourced ingredients and transforming them into unmissable dishes. These include rabbit stuffed with quinoa and creamy Santo Domingo chocolate with hazelnut and mint leaves keep people coming back for more. The restaurant exudes a rustic charm where the food does the talking.
Sir Winston: Curries and cocktails
Sir Winston distills the best of British on a charming terrace restaurant and a cosy speakeasy below, close to the Champs-Élysées. There's a wide selection of brunch options, from spicy Eggs Benedict to salmon pancakes. Meanwhile, lunch offers fried chicken and spicy prawn curry to name just two stand out dishes. Descend to the Doris Bar beneath the brasserie to sip signature cocktails while cocooned in dark timber beams and soft velvet furnishings. Think elevated British pub with a tantalising menu of cocktails, cognacs and more. Don't miss signature mixes including Mrs Peanuts, made with Bourbon Buffalo Trace and Baldoria vermouth Bianco, and Bitter Sweat created with Baldoria vermouth Bitter, limoncello, and lychee puree.
Jazz Club Etoile: A venue that strikes the perfect note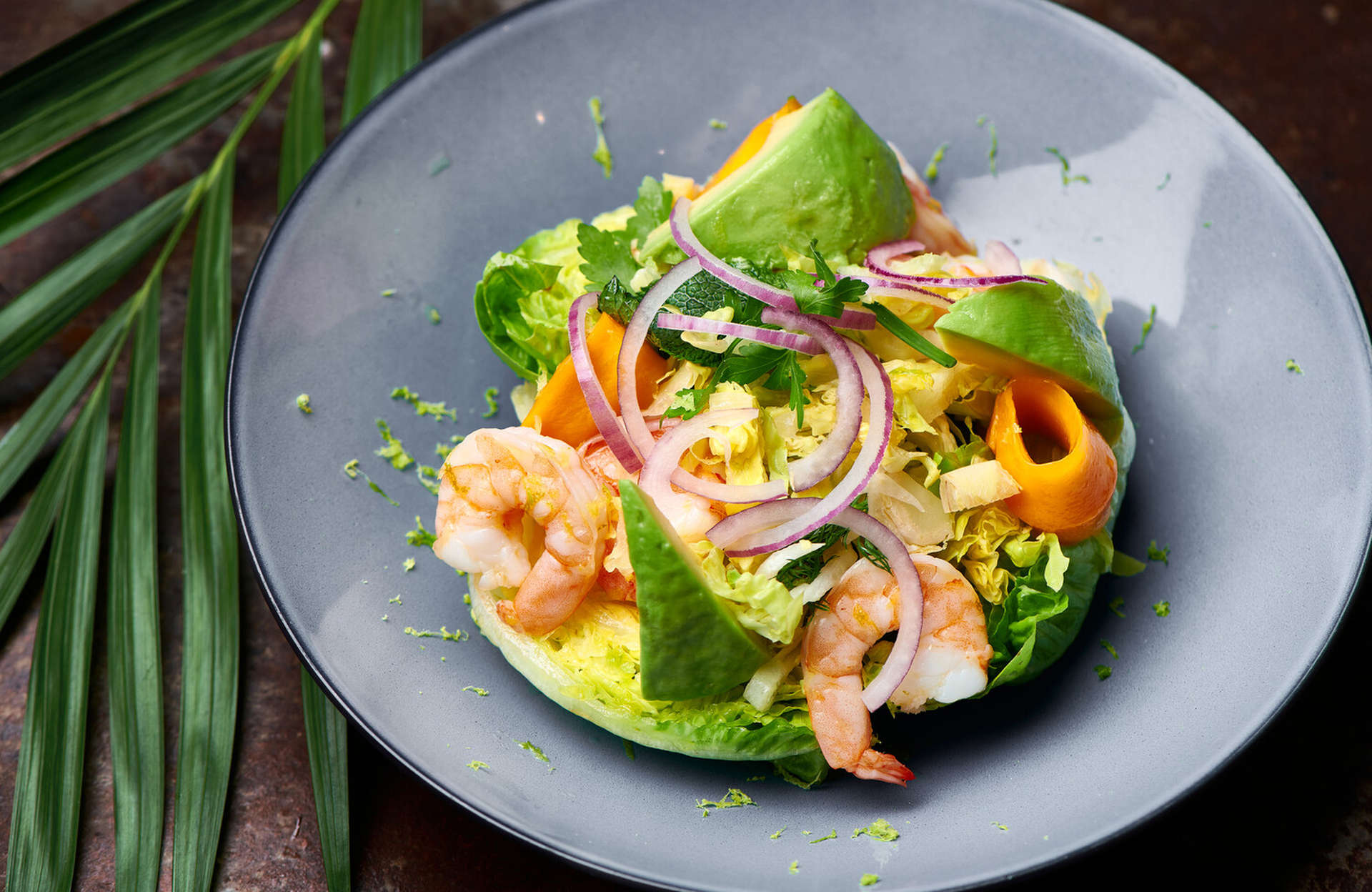 The Jazz Club Étoile du Méridien Etoile celebrates tastes and flavours such as world music, with heart and passion. (Photo: Caspar Miskin)
Founded in 1975, the Jazz Club Etoile has welcomed some of the best jazz, funk and soul musicians from around the world to Paris' 17th arrondisement. Watch a live performance unfold from the shadow of the stage with a three-course meal accompanying the music and an encore of champagne and cocktails. Stand out dishes from the concert menu include the beef tartare and the grilled chicken salad. These are best dueted with signature cocktails such as the Cuban Reggae made with dark rum, cognac and Créole bitters and Seranata Mexicana which uses tequila, malibu and passion fruit juice.
Feuille de Chou: A bio brasserie like no other
Make sure to visit Mob House, a bobo enclave in the quiet northern suburb of Saint-Ouen-sur-Seine. Here you'll find Feuille de Chou, Paris' answer to Noma, the latest venture from two-Michelin starred chef Jérôme Banctel. Here chefs use fermentation techniques to preserve and enhance local, seasonal ingredients to create a menu that is unbound by time without compromising the integrity of the ingredients. The provenance of their ingredients and suppliers is on full display telling the story of where the meal has come from. Past favourites on this ever-changing menu include leg of lamb and potato slices and the emmental macaroni and cheese. Don't leave without trying a cocktail from celebrated and award-winning bartender Nico de Soto.
Published: December 01, 2022
Article Tags: Paris , France