Whether you're seeking personal enrichment, a romantic interlude, total privacy or the chance to pamper yourself in stunning surroundings, choose to live your best life – and create unique memories – as you follow this guide to the most exclusive and indulgent experiences across the globe.
Find Next-Level Luxury in a Private Villa with Pool and Beach
Just a chauffeured ride away from the glittering splendour of Dubai, Al Maha, a Luxury Collection Desert Resort & Spa is a dazzling desert oasis where 42 exclusive villas with temperature-controlled pools, beach access and private dining decks offer the perfect pampering haven.
Après cocooning, head out on one of the resort's unique experiences: saddle up and set out on horseback to spot rare Arabian oryx, try your (safely gloved) hand at the traditional sport of falconry, or step back in time as you explore Dubai's Desert Conservation Reserve on a sunset camel trek.
Spoil Yourself on a Private Island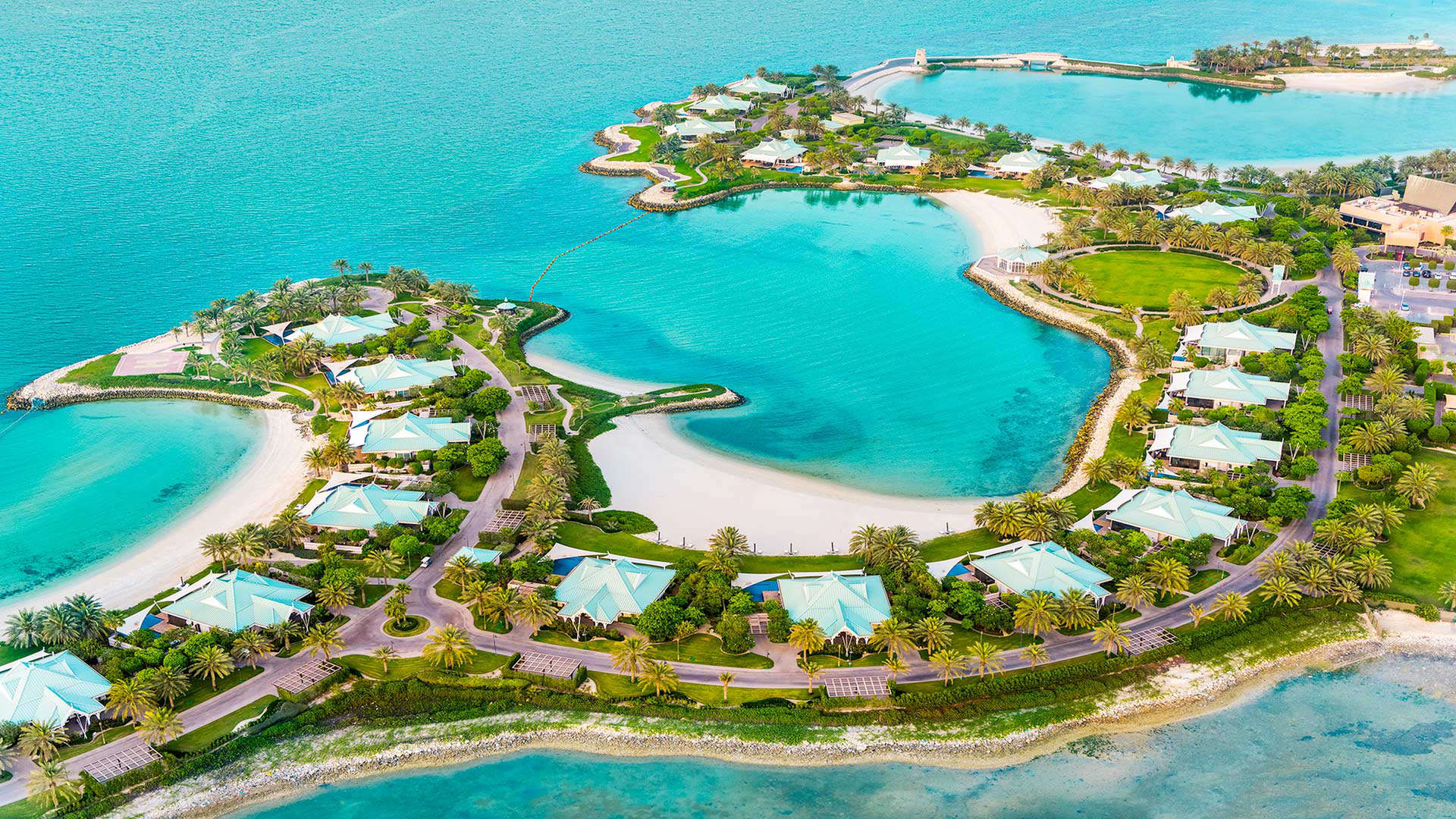 Relax in a splendid villa on a private island in Bahrain. (Photo: Marriott International)
For a beach atoll retreat with oodles of chic shopping, you can't do better than The Ritz-Carlton, Bahrain. Built around several lagoon pools and overlooking an endless swath of silk-sand beach, this tropical island hideaway with breathtaking views over the Arabian Gulf has its own upscale shopping arcade with six luxury boutiques.
Find respite in the property's beachfront villas – ideal for family vacations, and book a pampering treatment in the spa. Cap off your day with a Champagne-pairing dinner at La Table Krug by Y, a Champagne-themed gourmet restaurant – one of the property's 11 dining venues.
Sleep in Exclusive Signature Suites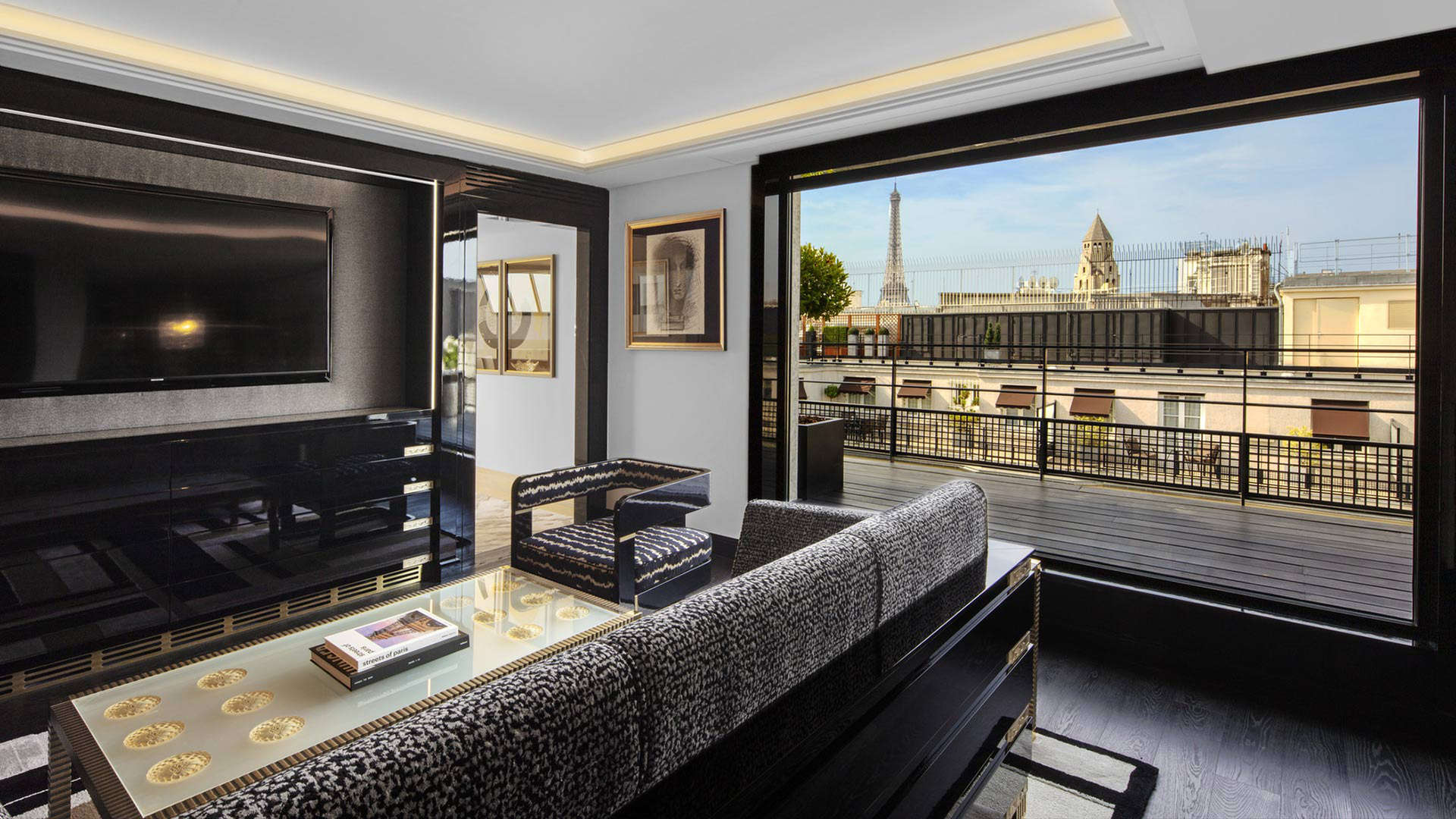 Design lovers should book a stay in the Lalique suite in Paris. (Photo: Marriott International)
Sleep is the ultimate indulgence, and there's nothing like a signature suite to stimulate the sweetest dreams.
If you're seeking a posh place to be pampered in Paris, make a beeline for the Prince de Galles, a Luxury Collection Hotel's ninth-floor Lalique Suite, where highlights include wraparound views of the Eiffel Tower and sleek, minimalist art deco decor inspired by France's celebrated 19th-century crystal glass manufacturer.
Further east, find breathtaking Bosphorus views and Bentley-inspired decor – including curvaceous veneer-shined walls, secret Champagne bars and the luxury auto brand's signature white-leather seating – in The St. Regis Istanbul's utterly unique Bentley Suite.
Treat yourself to Michelin-Starred Meals
Dine on Michelin-starred cuisine overlooking Lake Geneva. (Photo: Marriott International)
Feasting your palate is the ultimate luxury. At Hotel President Wilson, a Luxury Collection Hotel, Geneva, fine-food lovers flock to Bayview by Michel Roth to feast on the chef's creative twists on seasonally inspired French fare. Diners overlook dramatic Alpine peaks and the sparkling waters of Lake Geneva while they savour favourites like blue lobster salad and sea bass with shellfish.
In Spain, the Michelin-starred Enoteca Paco Pérez at Hotel Arts Barcelona is one of the Catalan capital's culinary gems. Prime-quality seasonal ingredients are on the menu, and must-try dishes include the sublime porcini mushrooms with truffle-studded egg yolk.
At The Ritz-Carlton, Wolfsburg's Michelin-starred restaurant, Aqua, panoramic views over Volkswagen's magical Autostadt theme park are the perfect complement to chef Sven Elverfeld's simple yet sophisticated menus. Innovative dishes here include Elverfeld's mouthwatering, cloud-light Champagne cream sorbet.
Elevate Your Cocktail Experience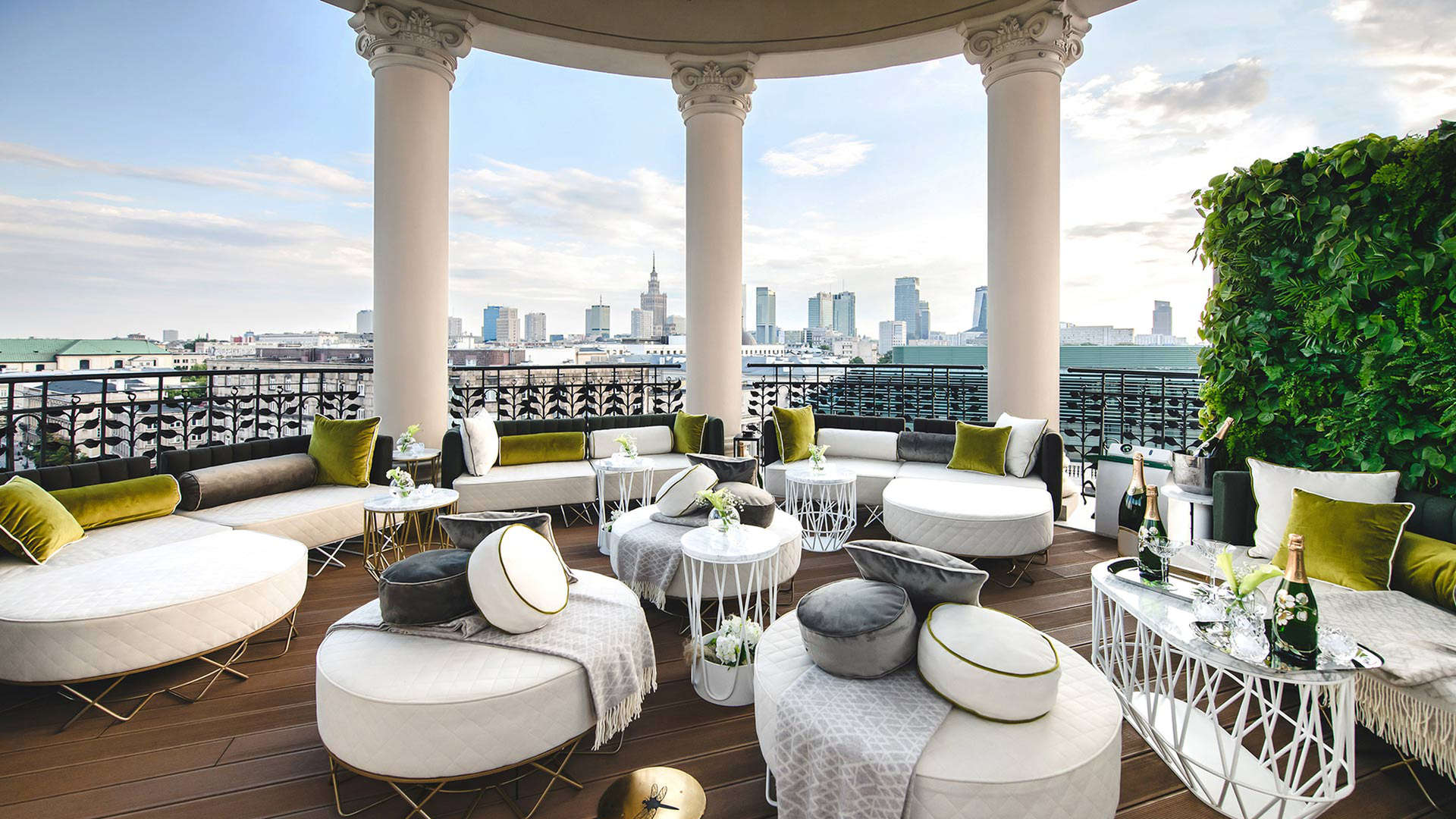 Sip handcrafted cocktails in a secret, rooftop Champagne bar. (Photo: Marriott International)
Whether you prefer yours shaken or stirred, you're guaranteed to reach the pinnacle of cocktail sipping at these two venues.
You'll need a password to enter Warsaw's most secret Champagne bar, but it's worth doing some detective work to sip succulent bubbly-based cocktails on the rooftop terrace of the Hotel Bristol, a Luxury Collection Hotel's best-hidden drinking venue.
If you're seeking more aromatic adventures, make a beeline for The Ritz-Carlton, Berlin's legendary Fragrances bar, where one-of-a-kind, perfume-inspired concoctions include the Vaara, a heady blend of Bulleit Bourbon Frontier Whiskey, pear purée and premium cilantro brandy.
And for a sundowner you're not soon to forget, head to SoBe at W Dubai – The Palm, the only rooftop bar on the Palm to boast 360-degree views that let you take in the Arabian Sea and the glittering Dubai skyline as you sip cocktails.
Indulge in a Personalized Wellness Weekend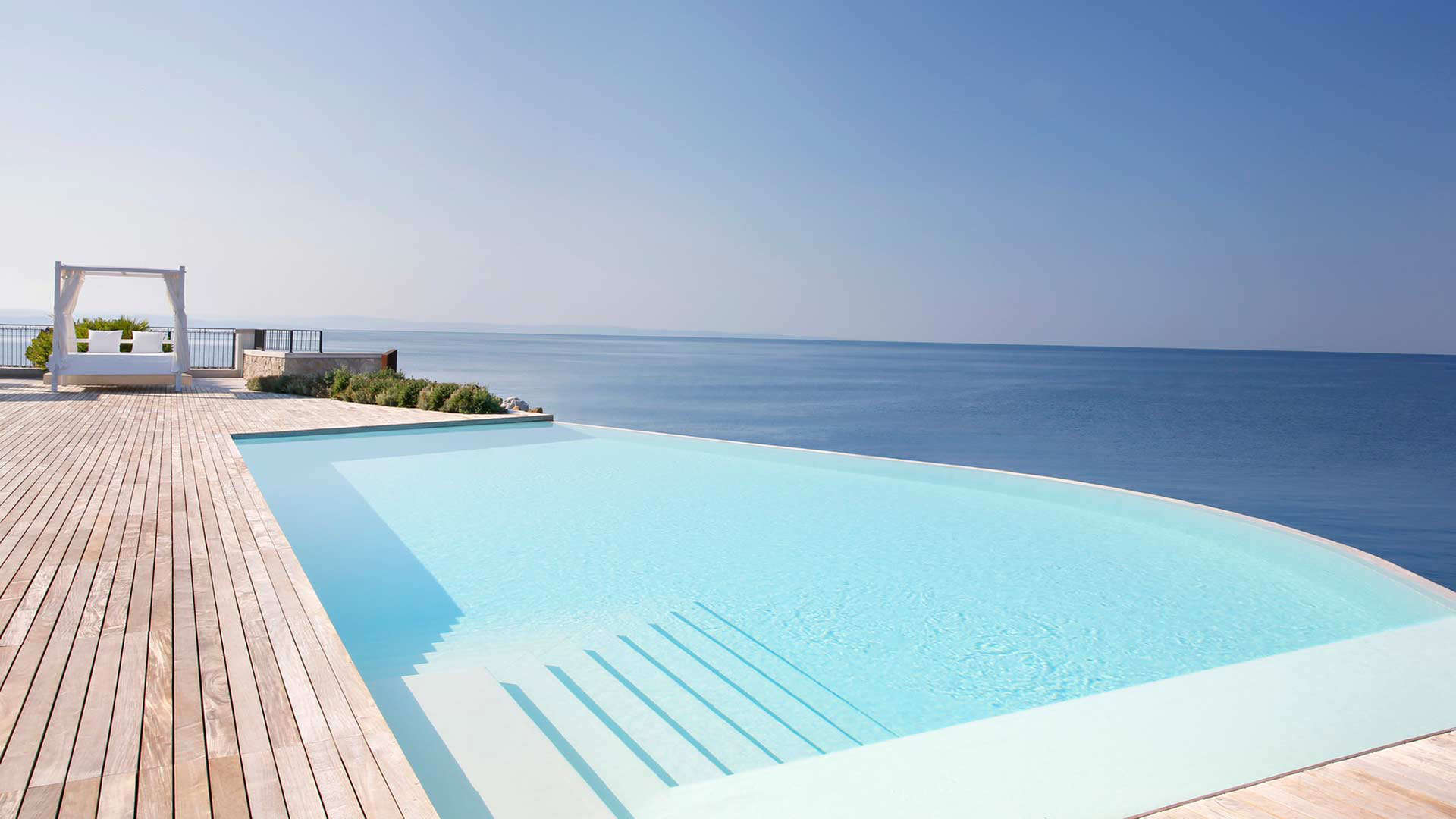 Soak up infinite views at Falisia's spa pool. (Photo: Marriott International)
If you believe health is wealth, you'll love this bespoke wellness weekend at Falisia, a Luxury Collection Resort & Spa, Portopiccolo on the blindingly blue Adriatic Sea.
Lap up divinely relaxing treatments in the spa as you gaze out over the glittering Gulf of Trieste, and then sup on super health-boosting treats prepared by top chef Matteo Bettega before spending a blissful night serenaded by the sound of waves in your ocean-view suite.
Steal Away to a Luxury Countryside Retreat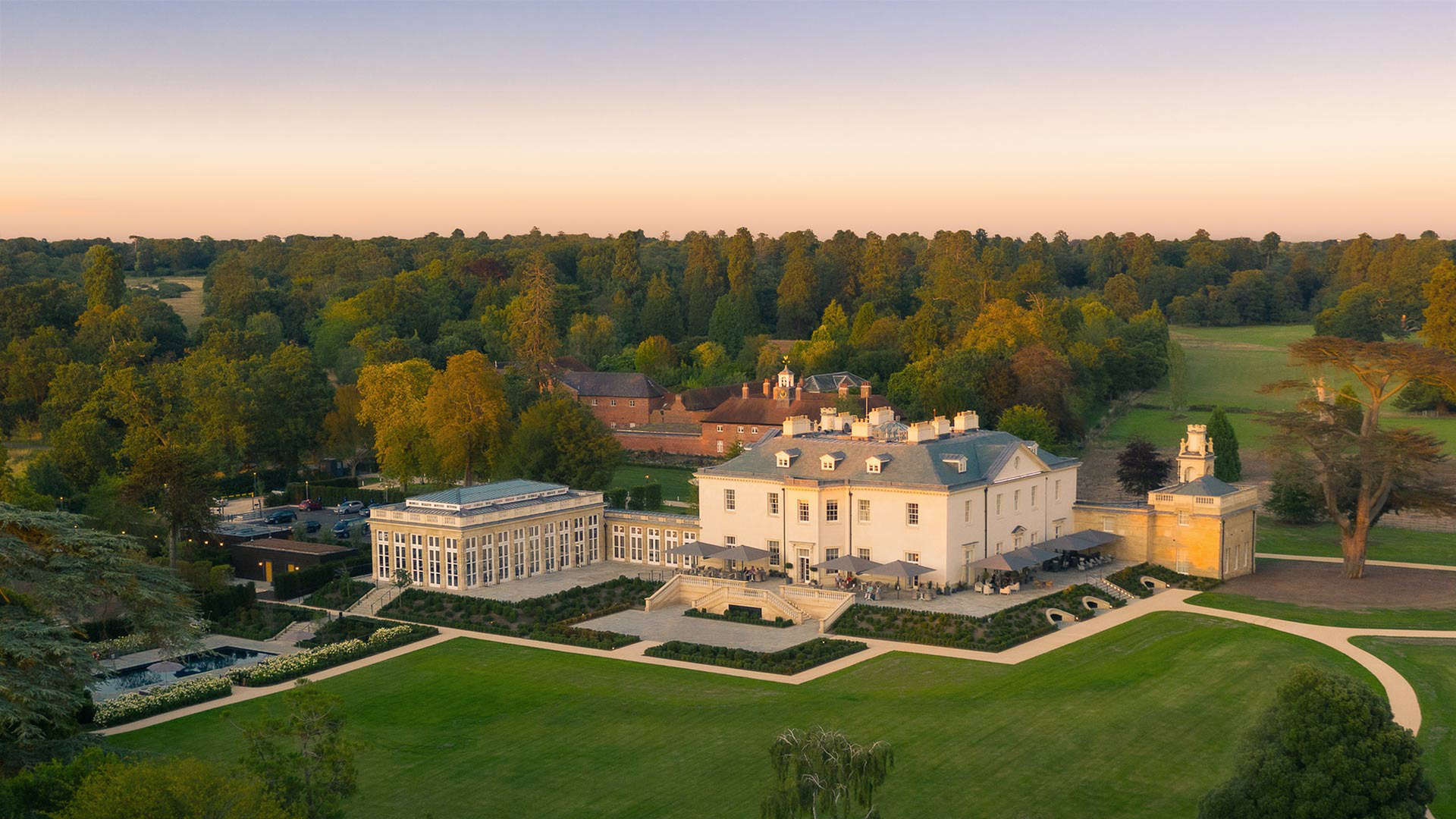 Find solitude in the English countryside. (Photo: Marriott International)
For laid-back living far from the madding crowds, you can't do better than The Langley, A Luxury Collection Hotel, Buckinghamshire.
Just 20 minutes outside of London, this Palladian-style mansion in Buckinghamshire's bucolic countryside is a slice of rural paradise. At The Langley, you can linger in landscaped gardens designed by the revered 18th-century landscape artist Capability Brown, indulge in Sisley treatments in a state-of-the-art spa or fill up on fine food in the hotel's gourmet restaurant.
Spark Romance with a Private Cabana Dinner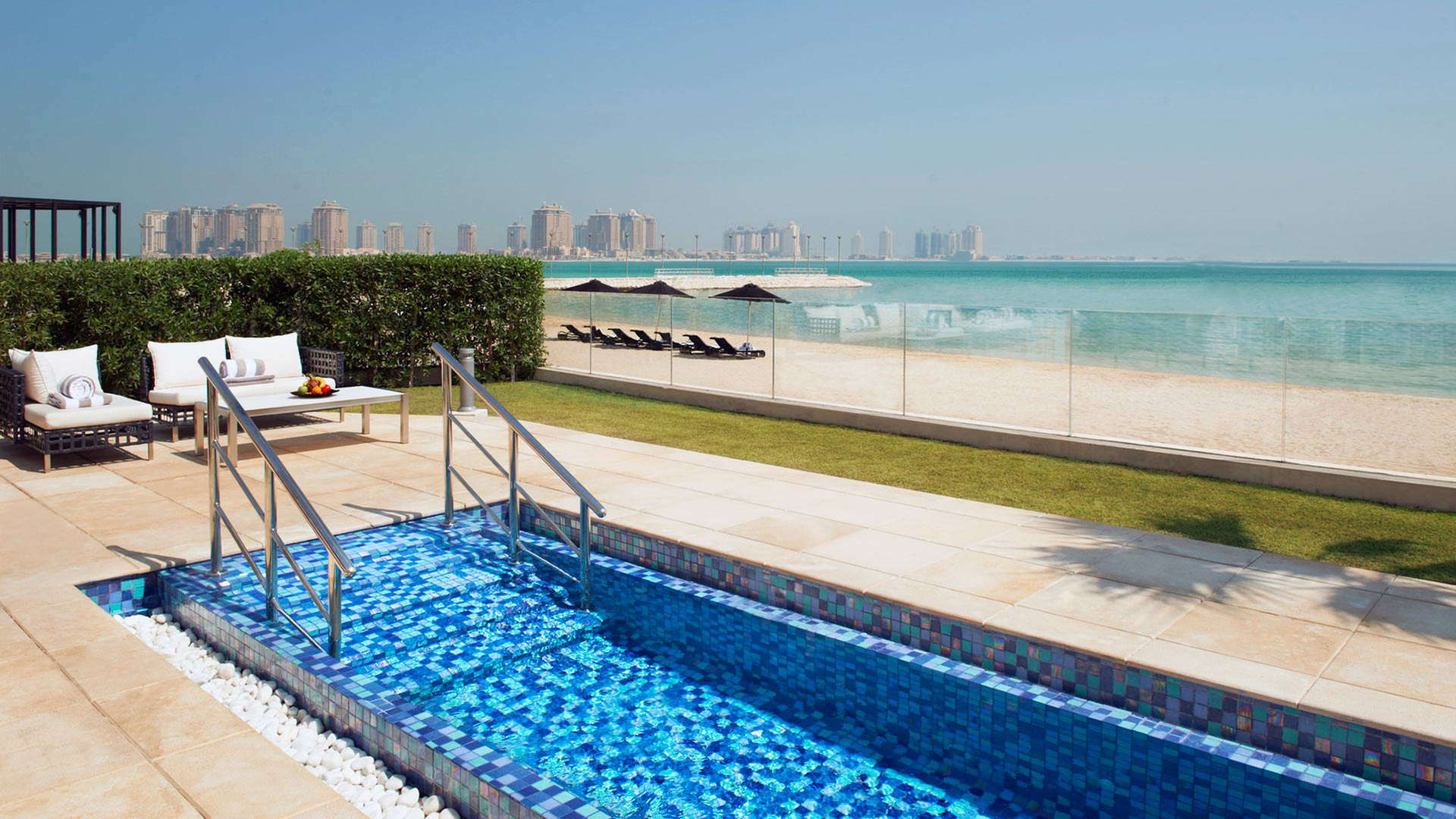 A private cabana is the perfect setting for a romantic meal. (Photo: Marriott International)
Whether you and your partner have been together for many blissful years or you're looking to pop the big question, you'll find a special place to celebrate your love at The St. Regis Doha.
This elite hotel in the heart of Qatar's tranquil capital has an exclusive range of private cabanas – with Jacuzzis – overlooking views of the shimmering Arabian Gulf and glittering Doha skyline. Lounge with your loved one in the hot tub while your personal chef designs a personalized dining experience for you in your cabana, creating and serving you a bespoke barbecue dinner.
Start the Day with a One-of-a-Kind, Floating Breakfast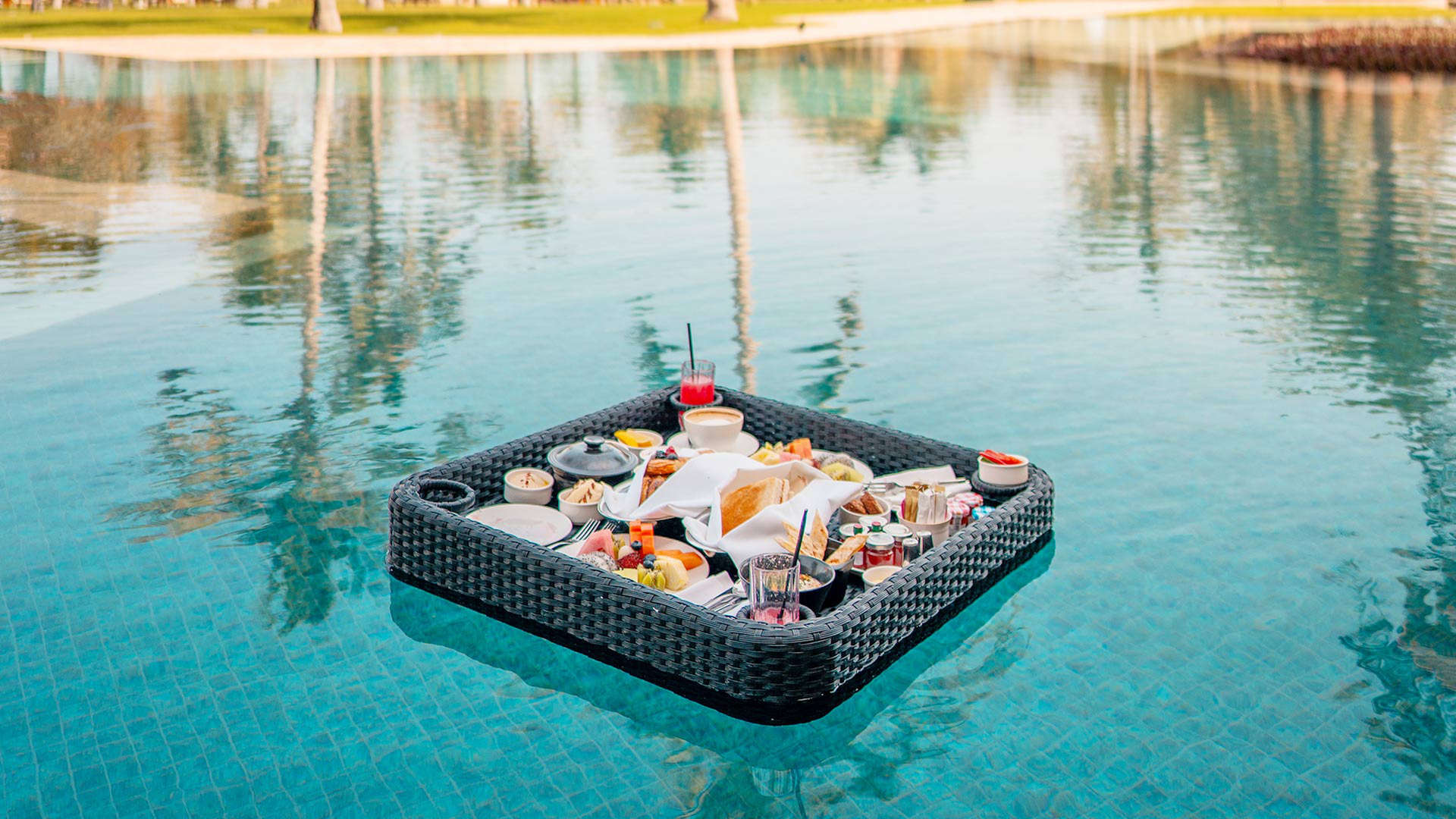 Treat yourself to a unique breakfast. (Photo: Marriott International)
If you desire a twist on a standard room service breakfast, the divine Al Bustan Palace, a Ritz-Carlton Hotel in Oman will more than satisfy your morning cravings with its Floating Breakfast.
An emerald-green oasis nestled among the Al Hajar Mountains, the hotel offers guests the chance to book a Lagoon Room, which features a private terrace and direct access to the property's sparkling lagoon pools.
Guests staying in these rooms can wake up to an exclusive floating breakfast served on a buoyant tray in the lagoon pool just off of your deck. If the freshly brewed coffee doesn't open your eyes, a dip in the lagoon while sipping your cuppa certainly will.
Published: July 25, 2022
Last Updated: October 14, 2022
Article Tags: Bahrain , Barcelona , Berlin , Doha , Dubai , Europe , Geneva , Germany , Istanbul , Italy , London , Luxury Travel , Middle East , Oman , Paris , Warsaw