Bahrain might be one of the world's smallest countries, but it packs in a full itinerary for travellers. Humans have occupied this ancient land for millennia, leading to a wide variety of compelling historic sites and traditional markets, which perfectly complement the ever-expanding glitzy skyline and array of top-notch restaurants.
The best places to visit in Bahrain
Manama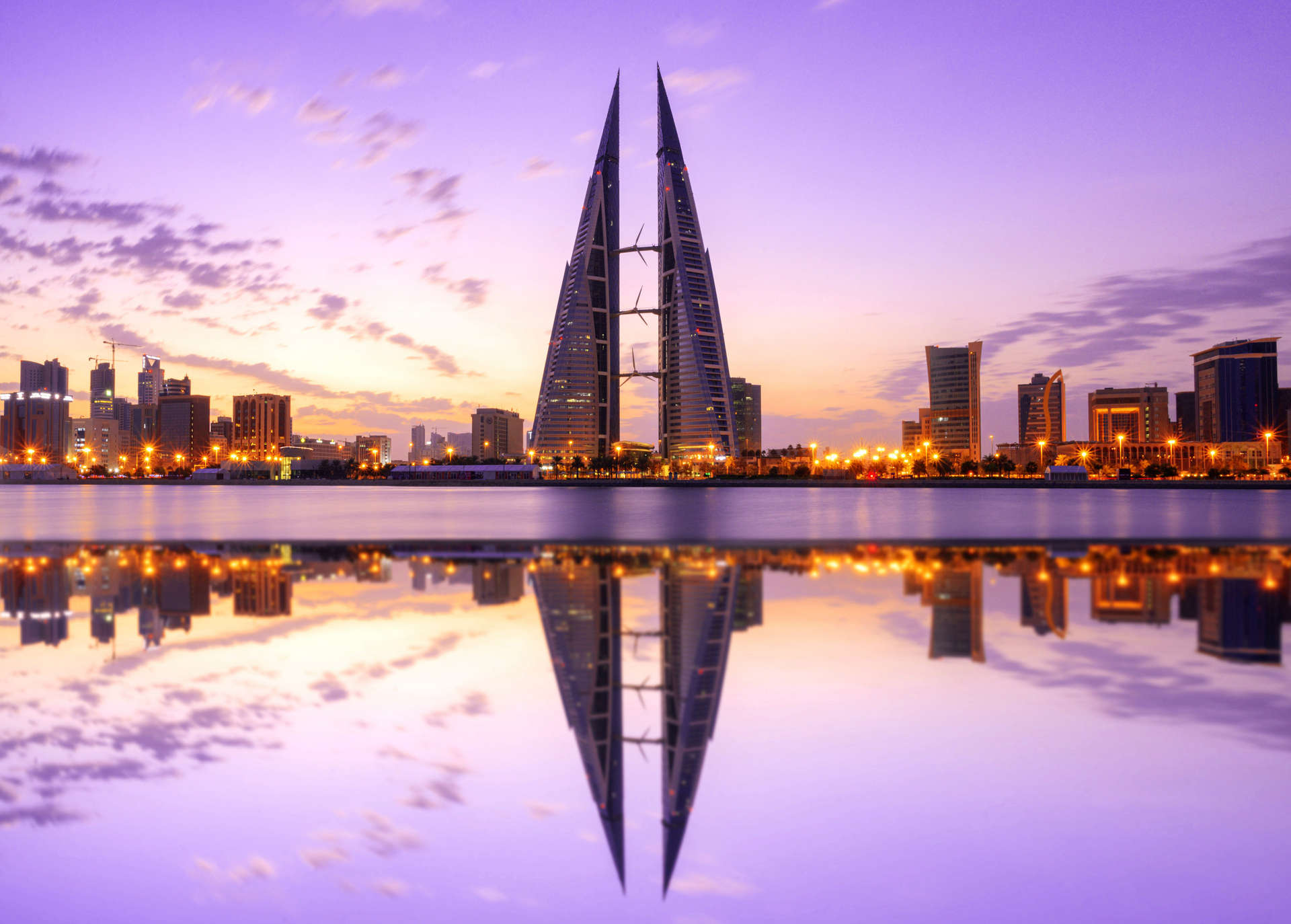 Manama is the burgeoning capital of the small island nation of Bahrain
Cleverly constructed, futuristic skyscrapers meet traditional Arab architecture in Manama, the burgeoning capital of the small island nation of Bahrain. Long established as a port city, Manama has been a place of commerce and cultural exchange for centuries, and history is never far away. Start your explorations at Bab Al Bahrain, a white-washed double-arched gateway that leads into the mazelike market streets of Manama Souq, which still retains the atmosphere of an old-time trading hub. Eager to make its mark on the map of the modern Middle East, Manama has a skyscraper-studded skyline that could soon rival that of Dubai and Doha. Keep an eye out for the World Trade Center, which beautifully mixes the old and new by incorporating wind turbines into the building's design – a detail that harks back to historic wind towers found in old Bahraini houses. With access to an exclusive beach, lagoon and marina, The Ritz-Carlton, Bahrain is one of the best places to stay in Manama, and the luxury villas here come with private infinity pools.
Muharraq Island
Lying across the causeway from Manama, Muharraq Island is where to go for an unforgettable experience of Bahrain's oldest industry: pearl diving. Book with a government-licensed dive centre and head below the clear Gulf waters to collect up to sixty oysters – any glistening pearls found inside are yours to keep. Afterwards stroll the 3.5km-long UNESCO-listed Pearling Path, which snakes through Muharraq's historic urban fabric and passes the grand former houses of wealthy pearl merchants that have now been converted into museums. Don't miss the historical learning to be found at the House of Sheikh Isa Bin Ali Al Khalifa, the seat of Bahrain's government and royal family from 1869 to 1932, and one of the Gulf's finest pieces of architecture. Return to the modern day by booking in at Marriott Executive Apartments Manama, Bahrain, which boasts exquisite views of the skyline from the rooftop pool, or the spacious suites at Residence Inn Manama Juffair, both of which offer easy access to the causeway that leads to the island.
A'Ali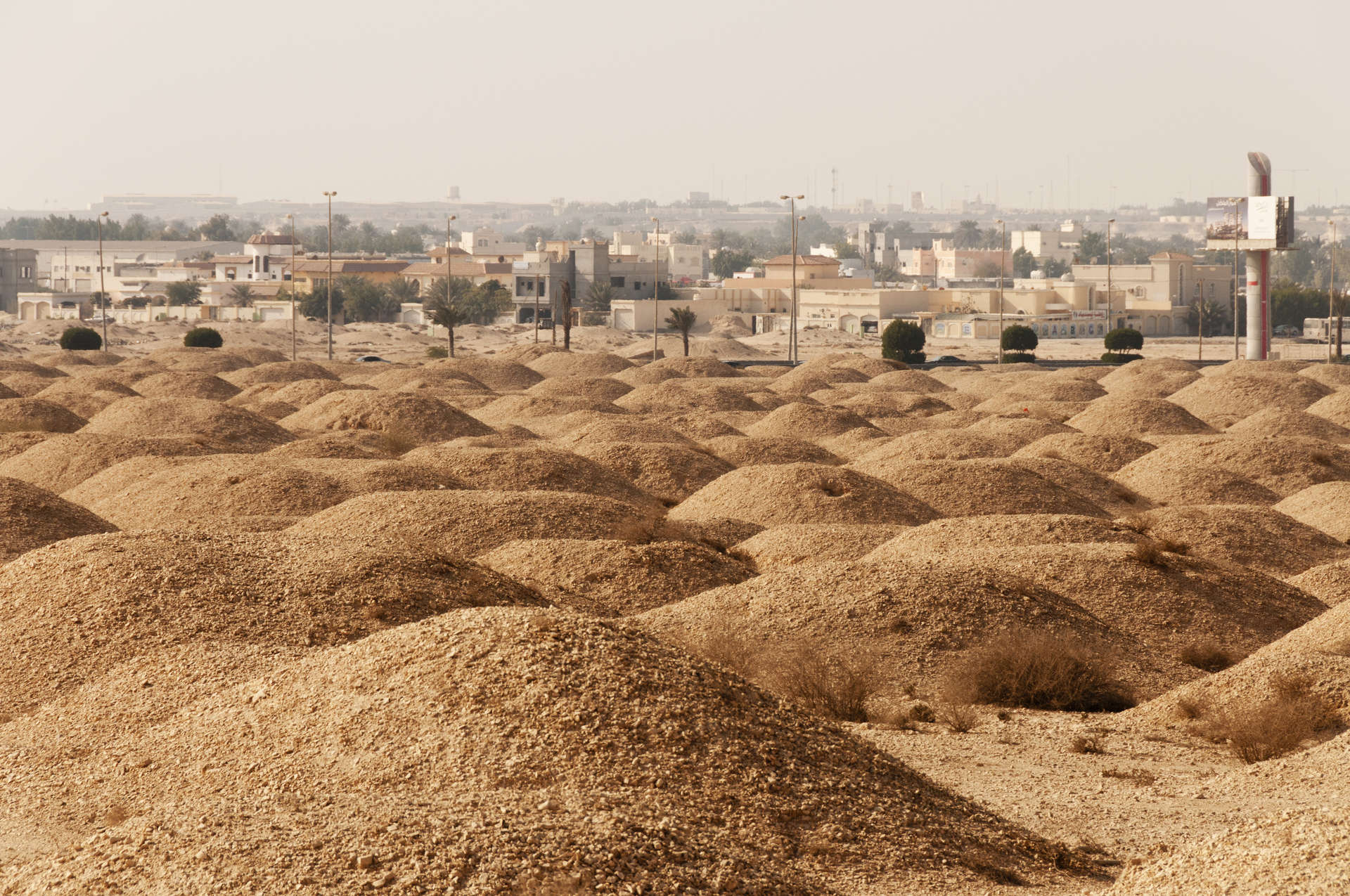 A'Ali is one of the most historic places to visit in Bahrain
About a 20km drive southwest of Manama, A'Ali is one of the most historic places to visit in Bahrain, home to 17 magnificent royal burial mounds constructed by the ancient Dilmun civilization that thrived here from the 3rd millennium BC. This powerful society controlled trading routes across the Gulf, amassing enough wealth to send off their highest ranking into the afterlife in grand style. Nearly 12,000 Dilmun burial mounds can be found across Bahrain, one of the largest concentrations of ancient tombs in the world, but the royal mounds at A'Ali, with two storeys, separate chambers and alcoves for mortuary gifts to help the deceased in the next life, are the most impressive. Unwind after a day's sightseeing in the lush spa at The Westin City Centre Bahrain, which has 10 treatment rooms and one of the country's largest hammams, or with a shopping spree at City Centre mall, with a direct entrance to Le Méridien City Centre Bahrain.
What to eat and drink in Bahrain
Machboos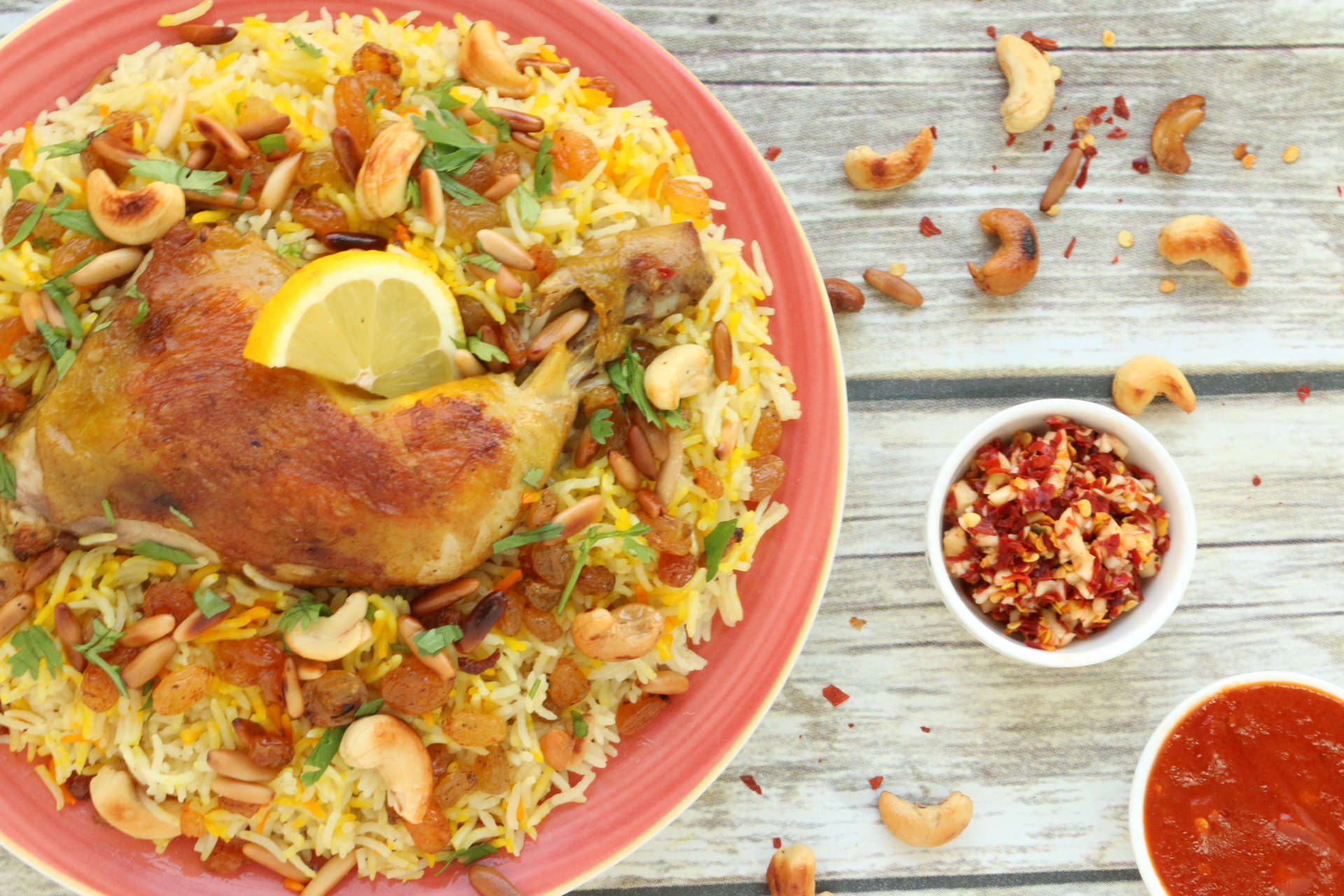 Machboos is Bahrain's national dish
Bahrain's national dish, machboos is a must-try when visiting the island. Fluffy rice is slow cooked in a spiced meat broth, usually chicken, lamb or fish, absorbing its fragrant flavours. The exact spice mix recipe is a closely guarded secret and varies from restaurant to restaurant. Muharraq Island has great places to eat many of Bahrain's most beloved dishes – order machboos and more at lagoon-side Freej Bin Rashdan.
Arabic coffee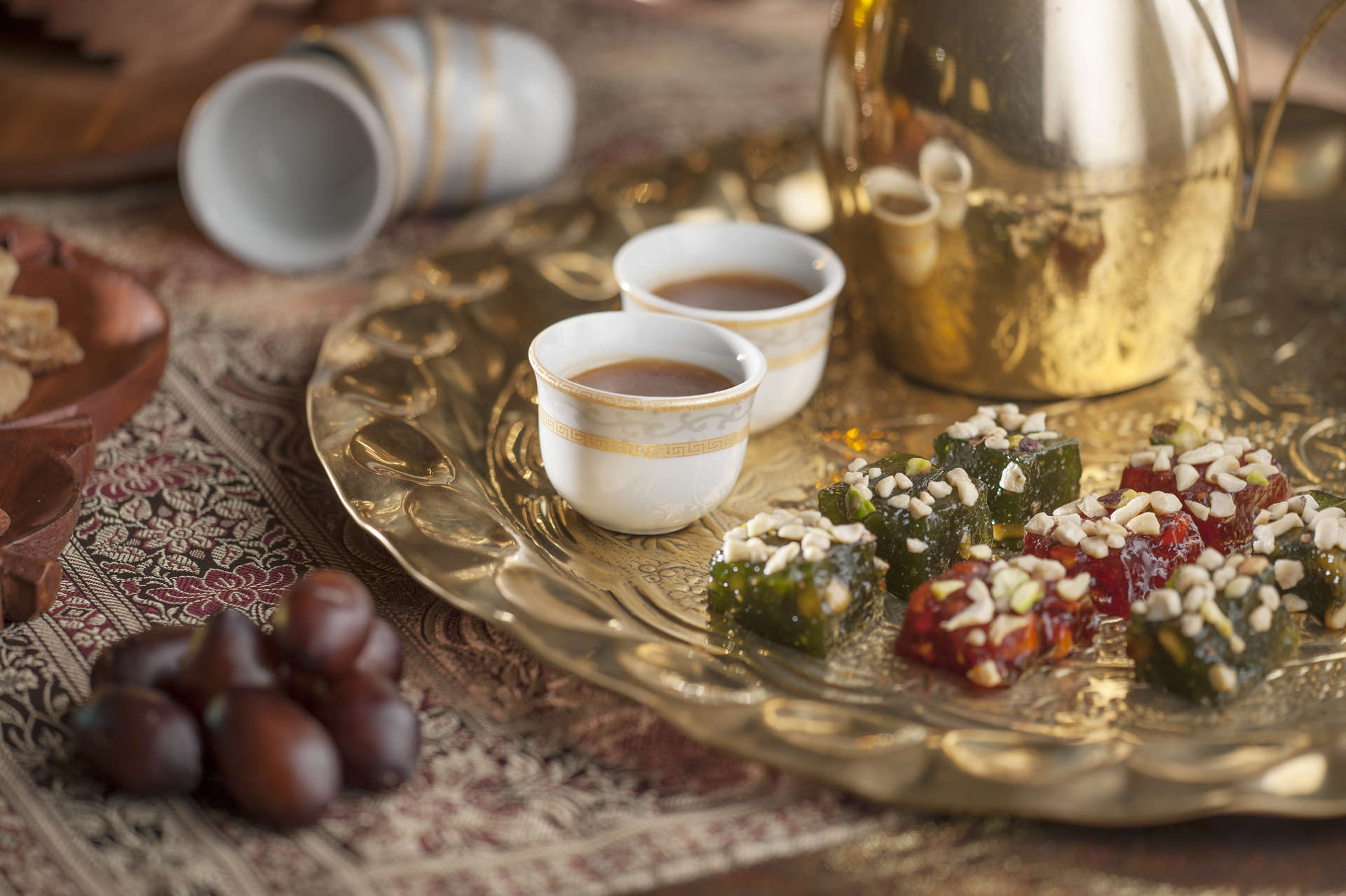 Arabic coffee is the perfect way to start a day exploring Bahrain
The perfect way to start a day exploring Bahrain is with an Arabic coffee, spiced with cardamom and poured into small cups from a traditional metal dallah pot. Order an Arabic coffee along with an authentic Bahraini breakfast of balaleet, made of vermicelli noodles sweetened with sugar, saffron, cardamom and rosewater and topped with an omelette, from Haji's Cafe on the narrow streets of Manama Souq, where the recipes haven't changed since the 1950s.
Friday brunch
Friday brunch is an institution across the Middle East, an hours-long feast to mark the start of the weekend. Begin a day of indulgence at La Med, one of the restaurants at The Ritz-Carlton, Bahrain, which offers elaborate displays of Arab and southern European food, with countless delicious dishes to try. The restaurant's colour scheme of deep blues and classic white will transport you to the Mediterranean as you dine overlooking the pool and gardens.
Top things to do in Bahrain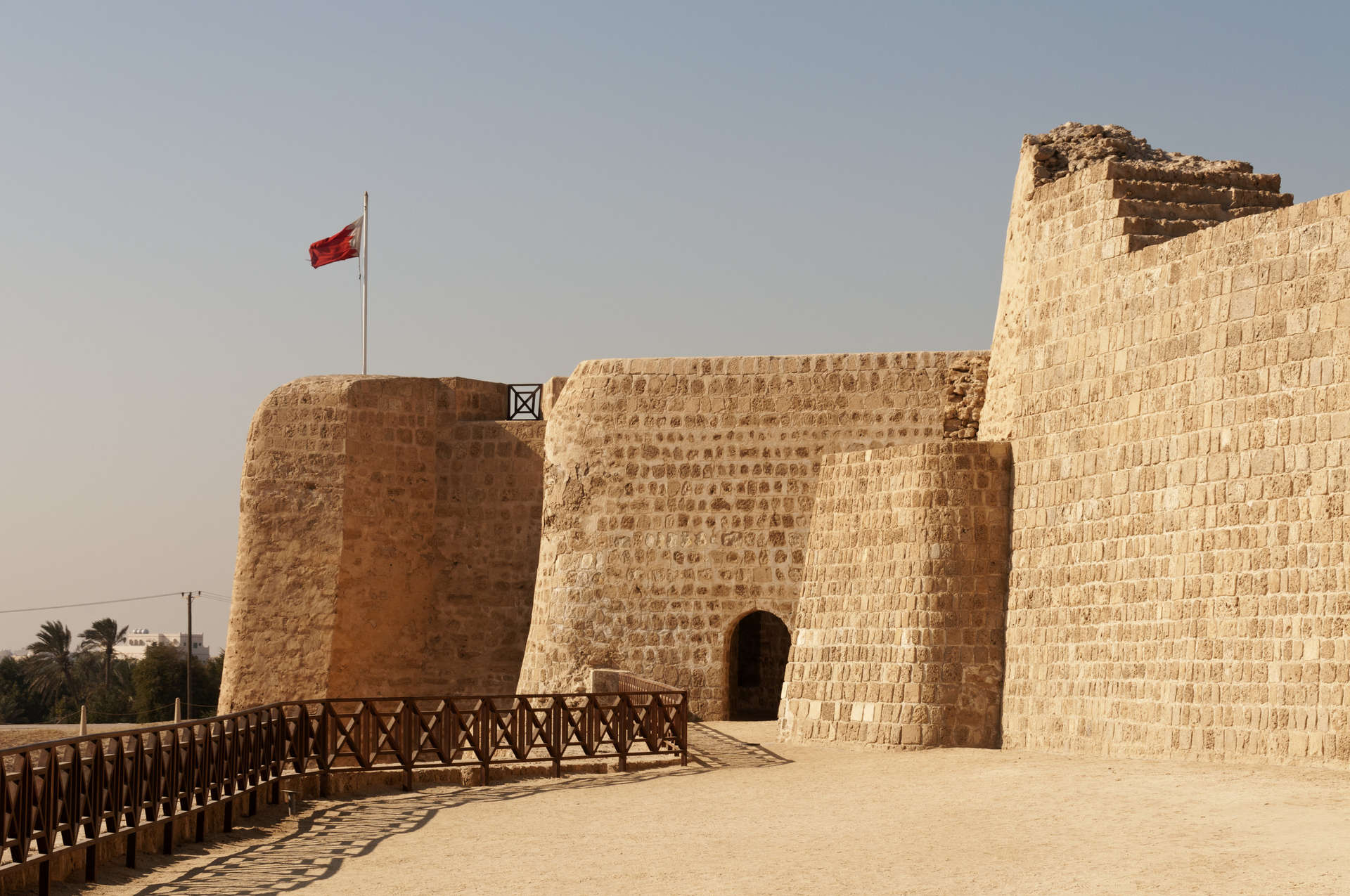 Fans of history will love Bahrain Fort
History buffs will find plenty of interesting things to do in Bahrain, from the Bahrain Fort – built by the Portuguese in the 16th century on land that's been inhabited for more than 4000 years – to the grand, marble-clad Al Fatih Mosque. Deepen your understanding of the country's past with a visit to the Bahrain National Museum, which also runs boat tours to a historic fort on the southern tip of Muharraq Island.
Glistening in the desert like a mirage, Bahrain's Formula 1 Racetrack hosts open days and informational tours – one of the most fun things to do in Bahrain for fans of the sport. Get a 360-degree view from the Sakhir Tower before walking – or even driving – the circuit. The track is also used for other motorsports outside of the big Formula 1 event.
Many visitors will delight in Manama's growing art scene, with unmissable galleries and cafes taking over historic homes, such as La Fontaine Centre for Contemporary Art. If you're in search of souvenirs, shop for traditionally made handicrafts at the Craft Industries Development Centre, where you'll find artisans creating ceramics, palm-leaf paper, wood carvings and jewellery.
Hidden gems in Bahrain
One of the most unique things to do in the country is Dive Bahrain, the world's largest underwater theme park. This dive site includes a 70m-long decommissioned Boeing 747 that has been sunk to the bottom of the sea, the biggest aircraft to ever be intentionally submerged. Also keep an eye out for a replica of a traditional pearl merchant's house, artificial coral reefs and other art sculptures that will create a new sustainable habitat for marine life, as well as provide one of the Middle East's coolest alternative things to do.
Go deeper
Since Bahrain is a Muslim country, it's respectful for visitors of all genders to dress modestly. Pack loose-fitting clothing and dress so that you're covered up to at least your elbows and knees. Beachwear is fine to wear to hotel pools.
Published: July 26, 2022
Last Updated: July 21, 2022