Hungary's great capital Budapest is the perfect year-round destination. It's a city where royal palaces, Ottoman-era baths and one-of-a-kind museums all vie for attention, while high-end restaurants, fabulous food markets and historic coffee houses testify to the city's exciting gastronomic scene.
The best neighbourhoods to visit in Budapest
Várhegy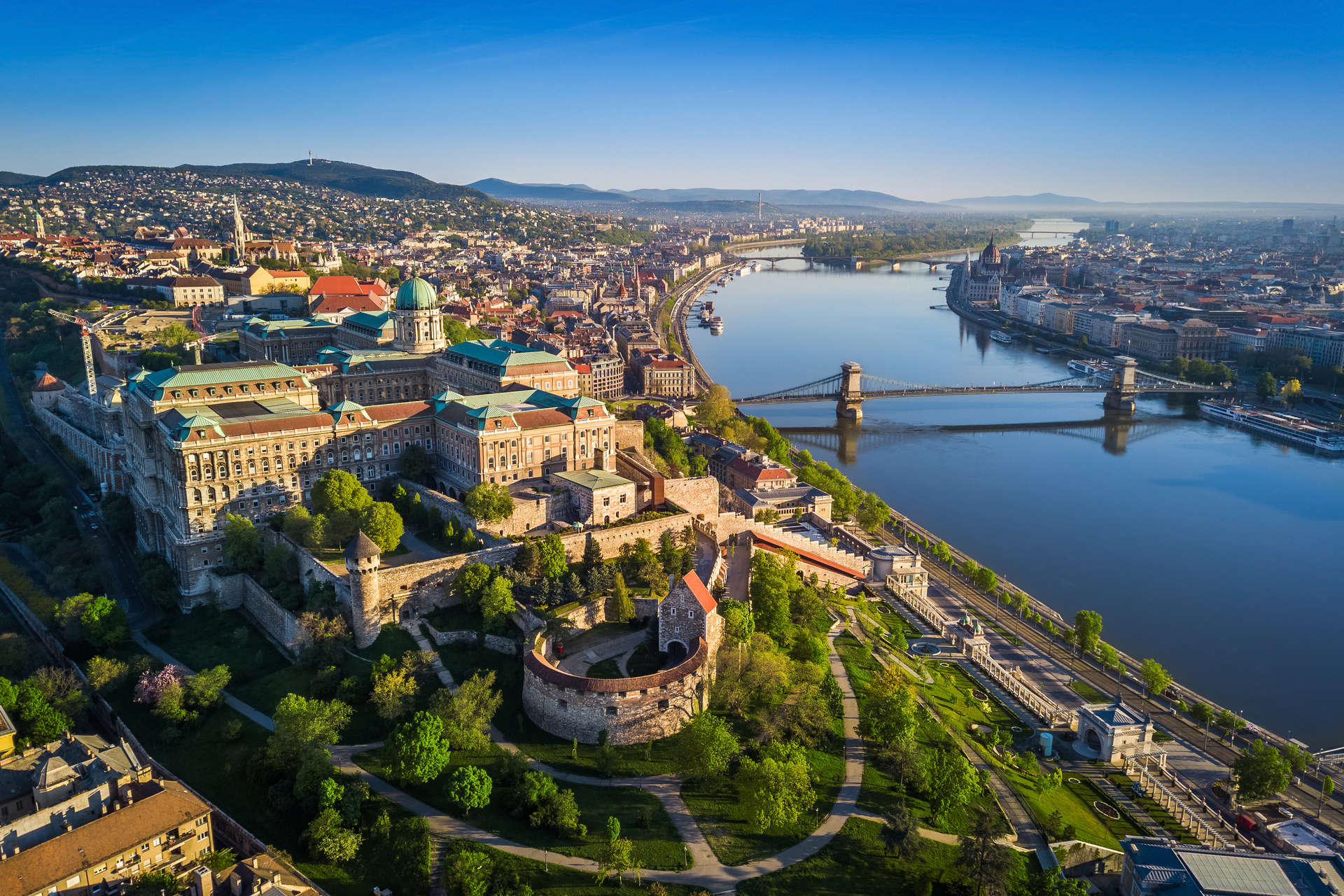 With its palatial buildings, medieval churches and archaic spires, historic Várhegy is one of the most captivating corners of the city (Photo: Getty Images)
Várhegy, the city's historic castle district on the Buda side, makes a strong case for being one of the best places to visit in Budapest, thanks to its palatial buildings and medieval churches, archaic spires and imposing statues. Factor in some compelling museums, such as the exhaustive Hungarian National Gallery and the Hospital in the Rock, an underground World War II military hospital later transformed into a nuclear bunker, and you could easily spend a day or two here alone. There are superlative views of the Danube – and of the magnificent Széchenyi Chain Bridge which links Buda and Pest – from the Fisherman's Bastion, an elevated rampart of interconnecting cloisters and stairways. From the opposite side of the Danube, the stylish Budapest Marriott Hotel offers beautiful views of the Buda skyline, while The Matild Palace, a Luxury Collection Hotel, Budapest occupies a magnificent Belle Epoque building combining opulent historical features with luxurious service and impeccable attention to detail.
Pest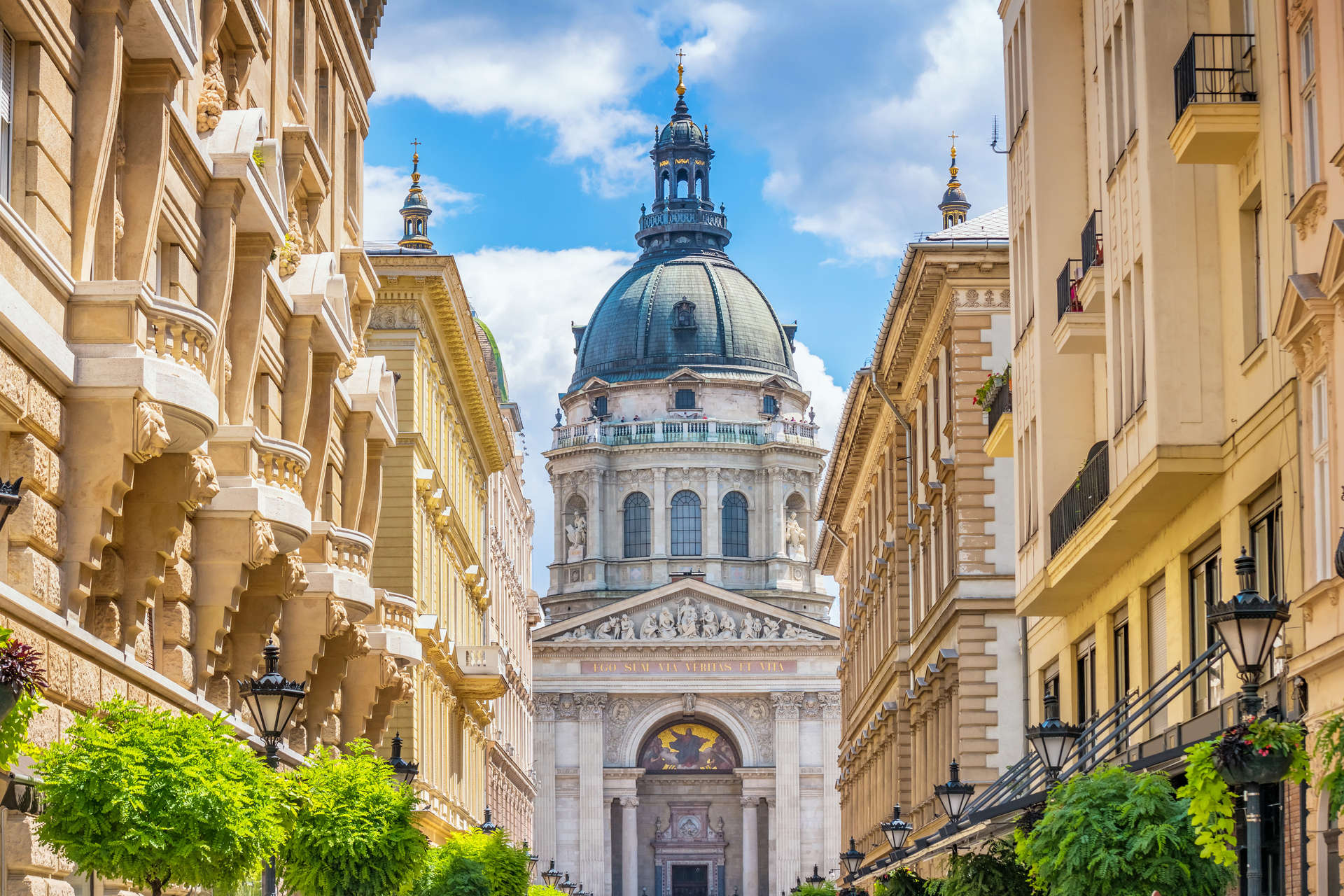 Pest's St Stephen's Basilica is run through with dazzling frescoes, marble and gilded stucco (Photo: Getty Images)
Over on the opposite side of the Danube, Pest reveals a thrilling new side to the city. After a stroll along lively Váci utca, home to numerous boutique shops and upscale restaurants, stop for coffee and 'chimney cake' at the gorgeous, belle époque Gerbeaud Patisserie. This crunchy-on-the-outside, fluffy-on-the-inside pastry is so named because it is hollow like a chimney. Sights in Pest emphatically not to be missed include St Stephen's Basilica, run through with dazzling frescoes, marble and gilded stucco, and the Great Synagogue (Europe's largest), which boasts a magnificent, cathedral-like interior.
The beautifully appointed The Ritz-Carlton, Budapest is among the best places to stay on the Pest side of the river, with the sleek, design-led The Millennium Court, Budapest another fine choice.
Városliget: City Park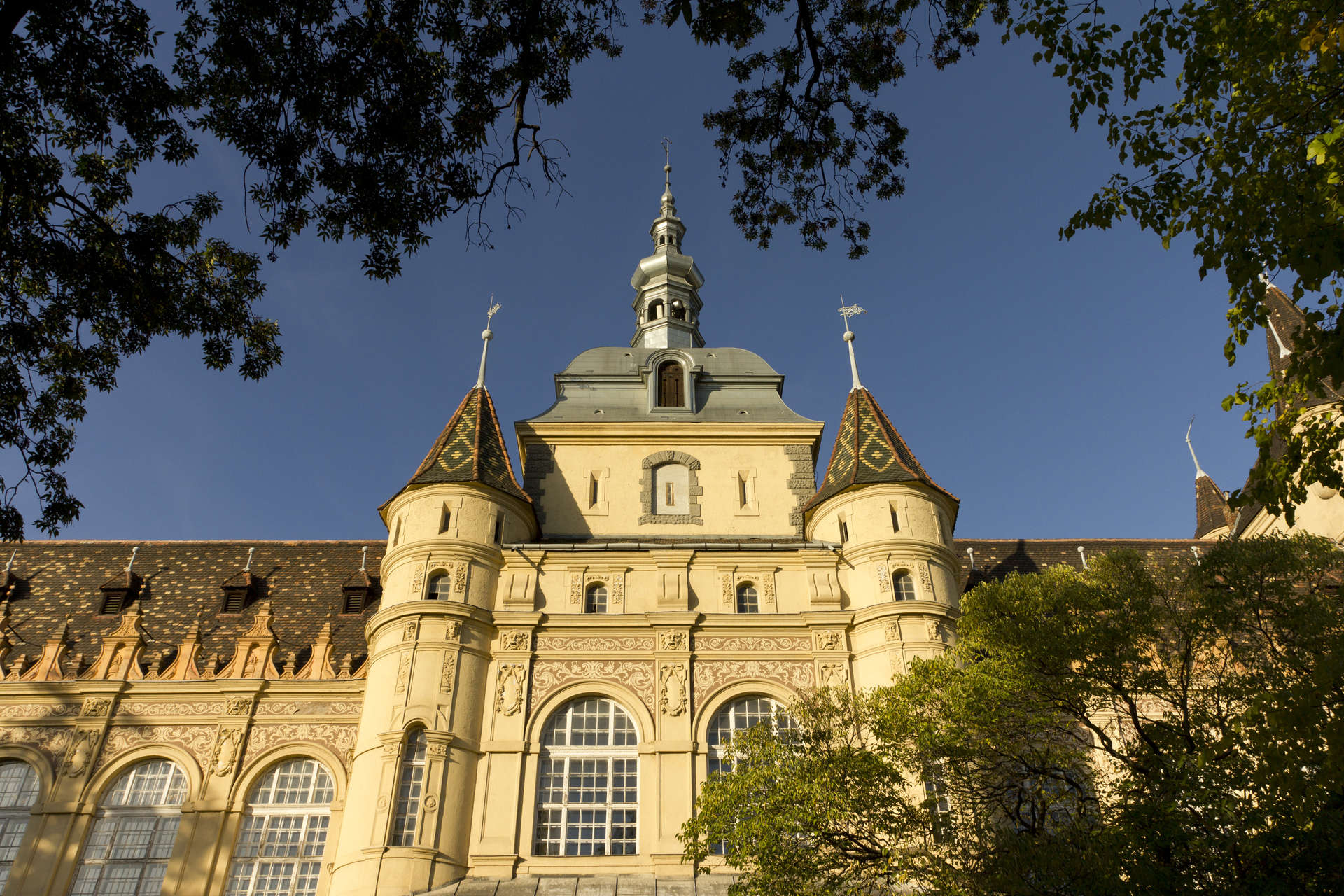 The late-19th-century Vajdahunyad Castle is one of the highlights of the Városliget neighbourhood (Photo: Getty Images)
Andrássy út is the city's most elegant avenue, lined with fine villas and upscale shops. It stretches from the heart of Pest, where at number 25 the design-led, luxurious W Budapest hotel occupies the magnificent Drechsler Palace, all the way up to City Park. It's at this end of Andrássy út that you'll find Budapest's venerable zoo – one of the world's oldest – which is renowned as much for its magnificent Art Nouveau architecture as it is for its animals, with the Elephant House taking pride of place. Across the park is the Circus, a much-cherished Budapest institution featuring everything from clowns (naturally) to daredevil Chinese trapeze artists. There's also the late-19th-century Vajdahunyad Castle, whose marvellous Renaissance courtyard makes for a romantic setting for summer concerts. Városliget is just a few stops on the Metro to the Courtyard Budapest City Center, boasting spacious, impeccably designed rooms.
What to eat and drink in Budapest 
Go for the goulash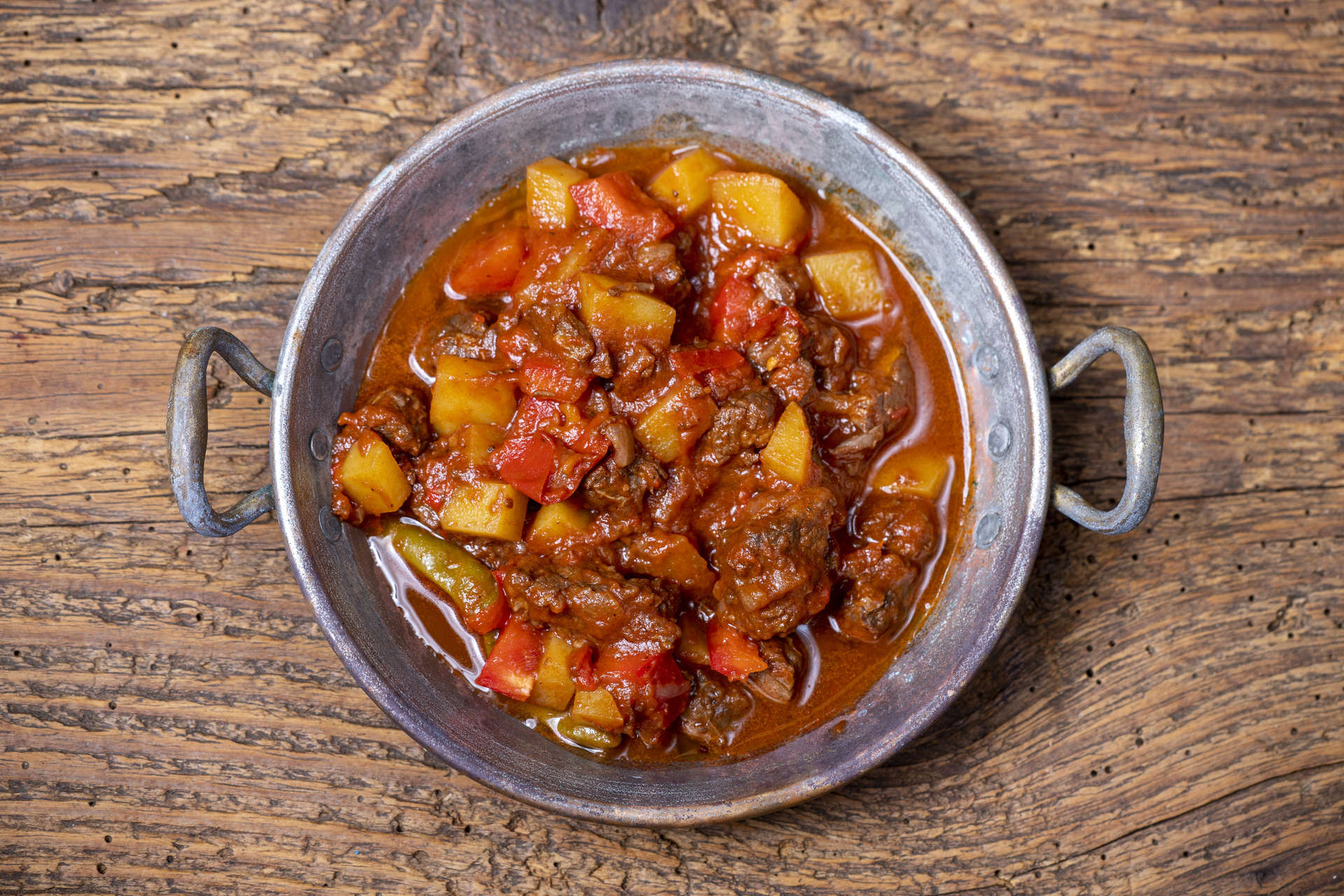 The most unmissable dish to try in Budapest has to be goulash, a thick stew of beef, potatoes and vegetables seasoned with paprika and other spices (Photo: Getty Images)
Of all the Hungarian dishes to try, it has to be goulash, a thick stew of beef, potatoes and vegetables seasoned with paprika and other spices. For the most authentic version, head to the refined Gettó Gulyás restaurant in the atmospheric Jewish quarter. Budapest's market halls are also great places to eat: the upstairs level of the magnificent Great Market Hall on Vámház krt has a range of outlets doling out steaming bowls of delicious goulash.
Sample the riches of Hungarian wine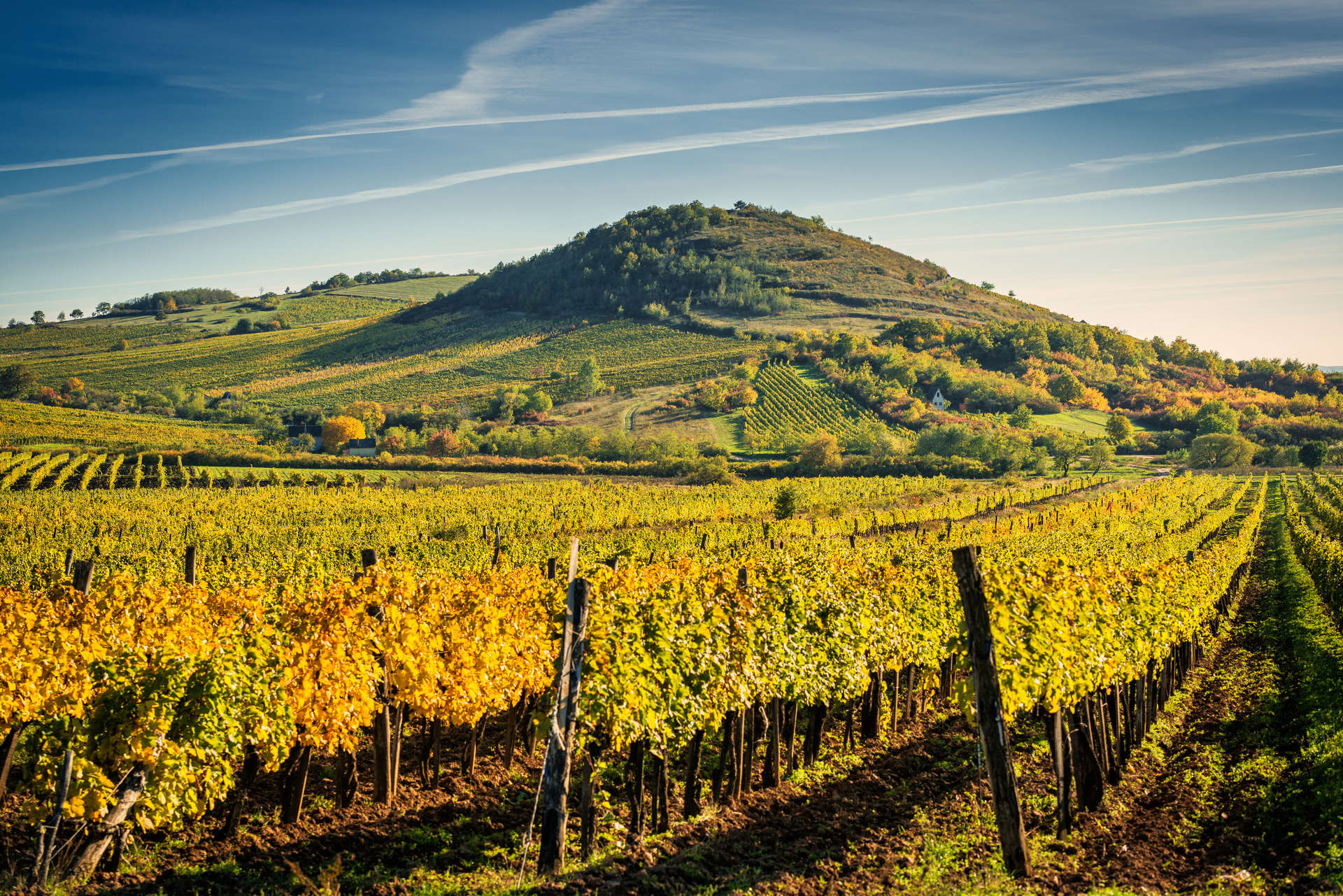 When visiting Budapest, take the opportunity to sample some of Hungary's fantastic wines (Photo: Getty Images)
With twenty-two wine-growing regions, Hungarian wine has fantastic pedigree. The country's best-known region is Tokaj, famed for its sweet Aszú wines, such as those from the Royal Tokaj and Disznókő wineries. Elsewhere, whites from Balaton and reds from Villány and Eger, home to the famous Bull's Blood, are of similarly rich vintage. In Budapest, head to the brick-vaulted Doblo bar where you can sample over two hundred varieties by the glass. 
Savour a bowl of halászlé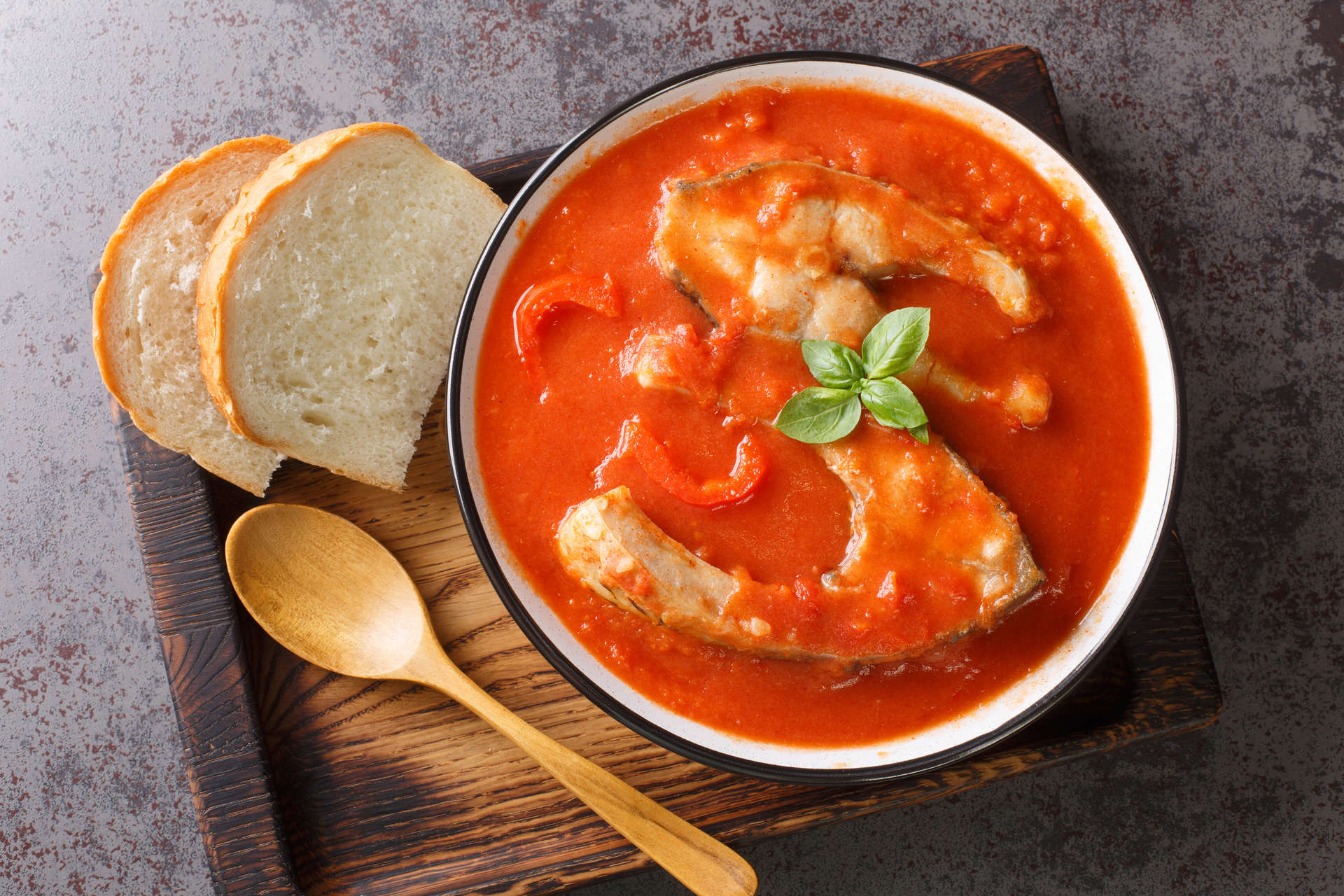 Translating as "fisherman's soup", halászlé is a warming local delicacy that you should seek out when in Budapest (Photo: Getty Images)
Popular all over Hungary, but particularly so in those towns along the Danube and Tisza rivers, is halászlé (which literally translates as "fisherman's soup"), a pungent, paprika-spiced broth typically prepared with carp or sometimes pike/perch and catfish. The best restaurant in Budapest to sample this divine dish is Paprika Vendéglo. 
Top things to do in Budapest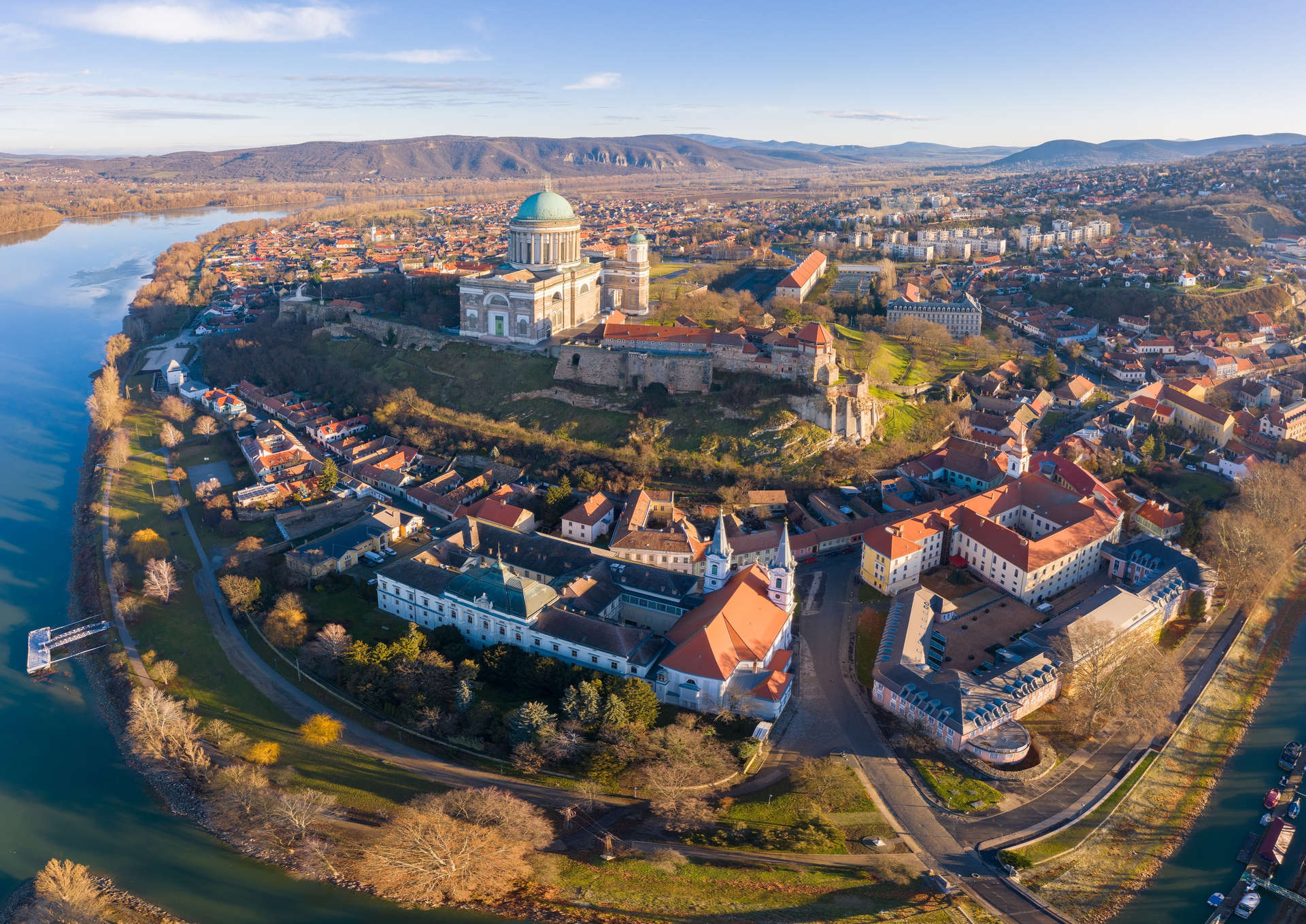 Taking a boat trip and sailing around the iconic Danube Bend – perhaps the great river's most beautiful point – is a must when visiting Budapest (Photo: Getty Images)
Budapest is famed for its thermal springs, so if there's one thing you really ought to do when here, it's take a dip. Whether it's at the majestically Art Nouveau Gellért Baths, or the vast, palace-like Széchenyi Baths – where the locals play chess in the water – this is the quintessential Budapest experience.
Another great thing to do is to take a trip along the Danube; starting in Budapest, you cruise all the way up to Esztergom via Visegrád and the glorious Danube Bend, arguably the grandest stretch of this immense river, before the return leg.
Budapest has many wonderful exponents of folk and gypsy music, and attending a concert in the city's magnificent Franz Liszt Music Academy is a truly unmissable experience. You might go on after the concert for an evening in one of Budapest's many 'ruin' bars – agreeably ramshackle venues occupying formerly condemned buildings and courtyards. These bars offer an authentic local experience you shouldn't miss, offering a broad mix of entertainment including music, film and dance, and often good food, too. Café Bobek, Doboz and Szimplakert are three to try.
One of the most interesting things to do when visiting Budapest is to strike out for the Buda Hills by train. Harking back to the country's Communist era, the Children's Railway is an 11km-long narrow-gauge constructed by Communist youth brigades after World War II and to this day is still mostly staffed by teenagers. 
Hidden gems in Budapest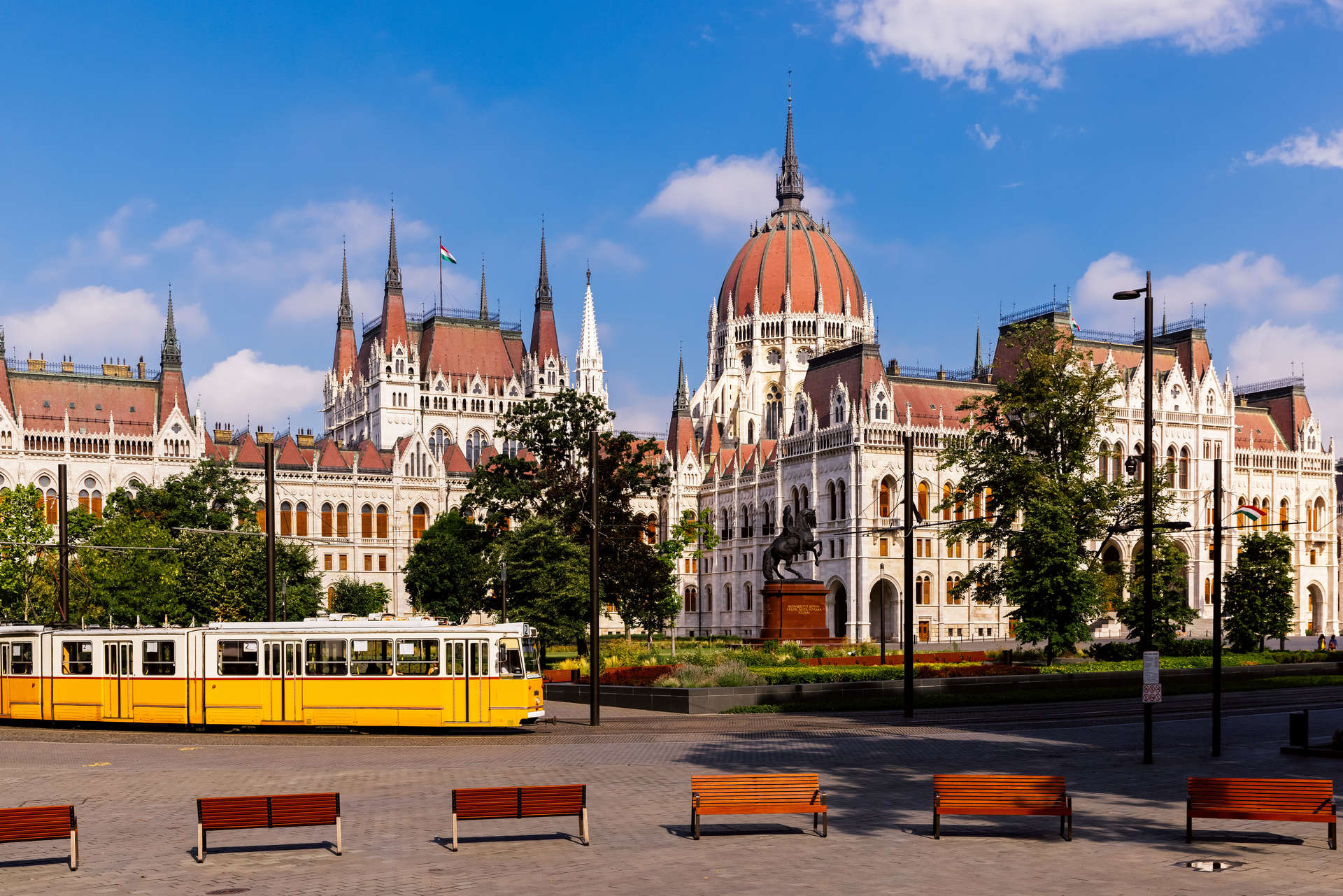 You could easily come and go from Budapest without giving the city's trams a second thought, but riding on one is a wonderful local experience (Photo: Getty Images)
One of the most enjoyable alternative things to do in the capital is take a tram ride (#2) along the Pest embankment, which runs past the imperious Parliament building and offers splendid views of Buda's castle district opposite. You might also visit what must surely be the world's only Pinball Museum. One of the city's most original attractions, the museum displays some 140 lovingly restored machines from all around the world, all of which you can have a go at playing.
Go deeper
A complex language, Hungarian is unlike any other Eastern European tongue, and is classified as belonging to the Finno-Ugric linguistic group, which includes Finnish and Estonian. Basic greetings include szia ('hello'), vislontlátásra ('goodbye'), kérem ('please') and köszönöm ('thank you').
Published: May 24, 2023
Article Tags: Budapest , Hungary