Finland's main cities of Helsinki and Tampere offer ample urban charm across buzzing museums, handsome cafés and - a real Finnish forte - design shops. Even more alluring are the country's idyllic rural settlements, spread across swathes of dramatic forests, where you might catch a celestial display of "fox fires" or Northern Lights. This land of extremes has everything you'd want in a European destination – and then some.
The best places to visit in Finland
Helsinki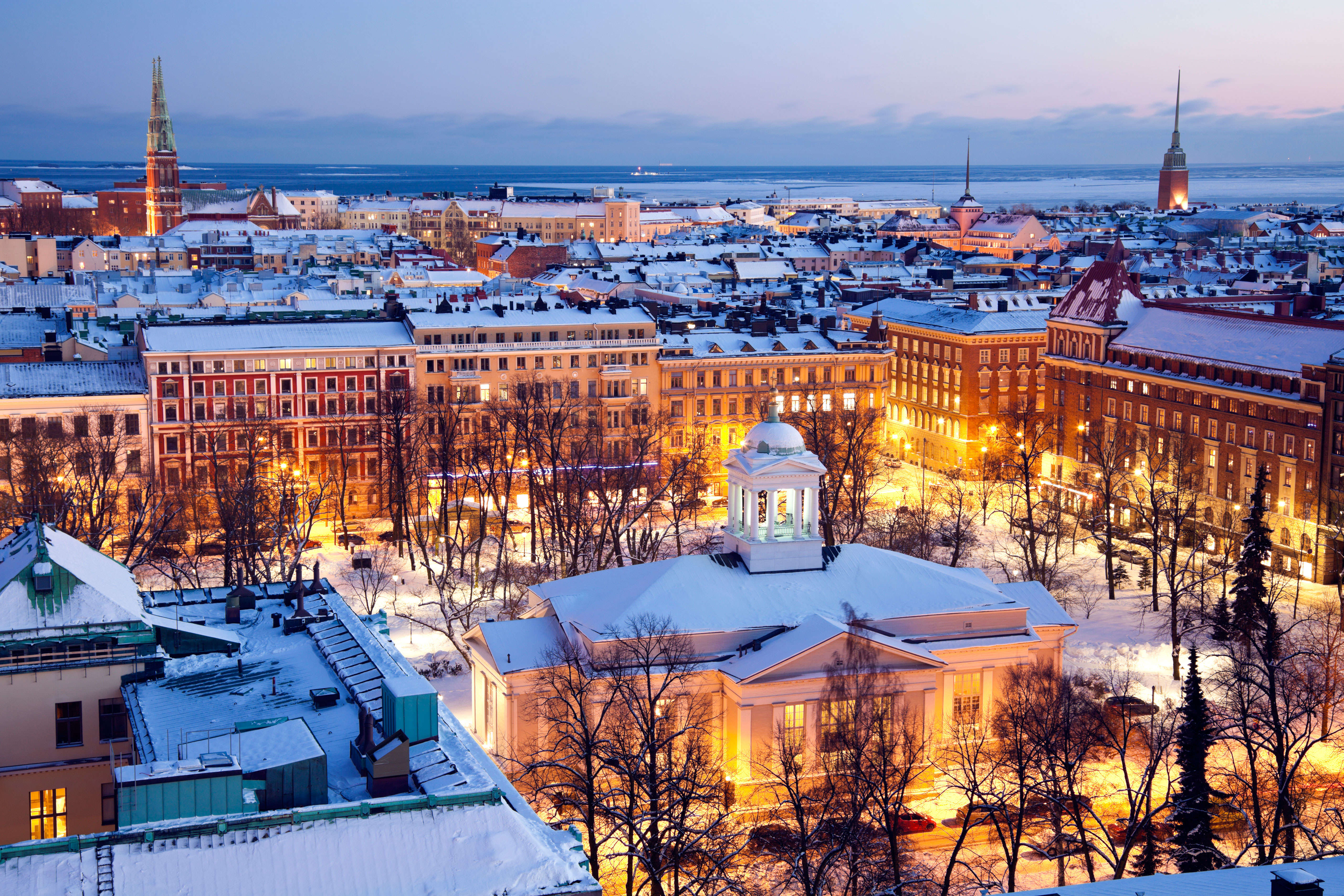 Helsinki
If you're uncertain about where to go in Finland, start with Helsinki. One of Europe's most charming capitals, the city sits on a rocky headland that cradles the Baltic Sea. This captivating urban centre has a design-minded personality, with compelling architectural finds and super shopping spots, as well as great places to eat and plenty of alternative things to do. Much of central Helsinki is a succession of handsome, nineteenth-century buildings, and staying at either the Hotel U14, Autograph Collection or the Hotel Katajanokka, Helsinki, a Tribute Portfolio Hotel makes it easy to take in the centre's characterful buildings, charming waterways and green spaces.
Easily accessible via regular ferry transport are Helsinki's idyllic offshore islands. Of these, the best to visit is the eighteenth-century fortress island of Suomenlinna, which has a couple of museums, some quiet bays, and plenty of locals drinking, swimming and picnicking in the sun.
Turku
Nestled into an archipelago in Finland's southwest, Turku is the country's oldest city and a two-hour trip from Helsinki. It offers alluring museums and churches, a stupendous medieval castle and a dynamic cultural scene fuelled, in part, by two large universities and a strong and proud Swedish-speaking population. A short bus trip from Turku is Naantali, home to a theme park based around Tove Jansson's Moomin characters and a collection of pretty nineteenth-century homes. Meanwhile, a short boat trip away lies the gorgeous Turku Archipelago, ideal for a weekend of cycling.
Tampere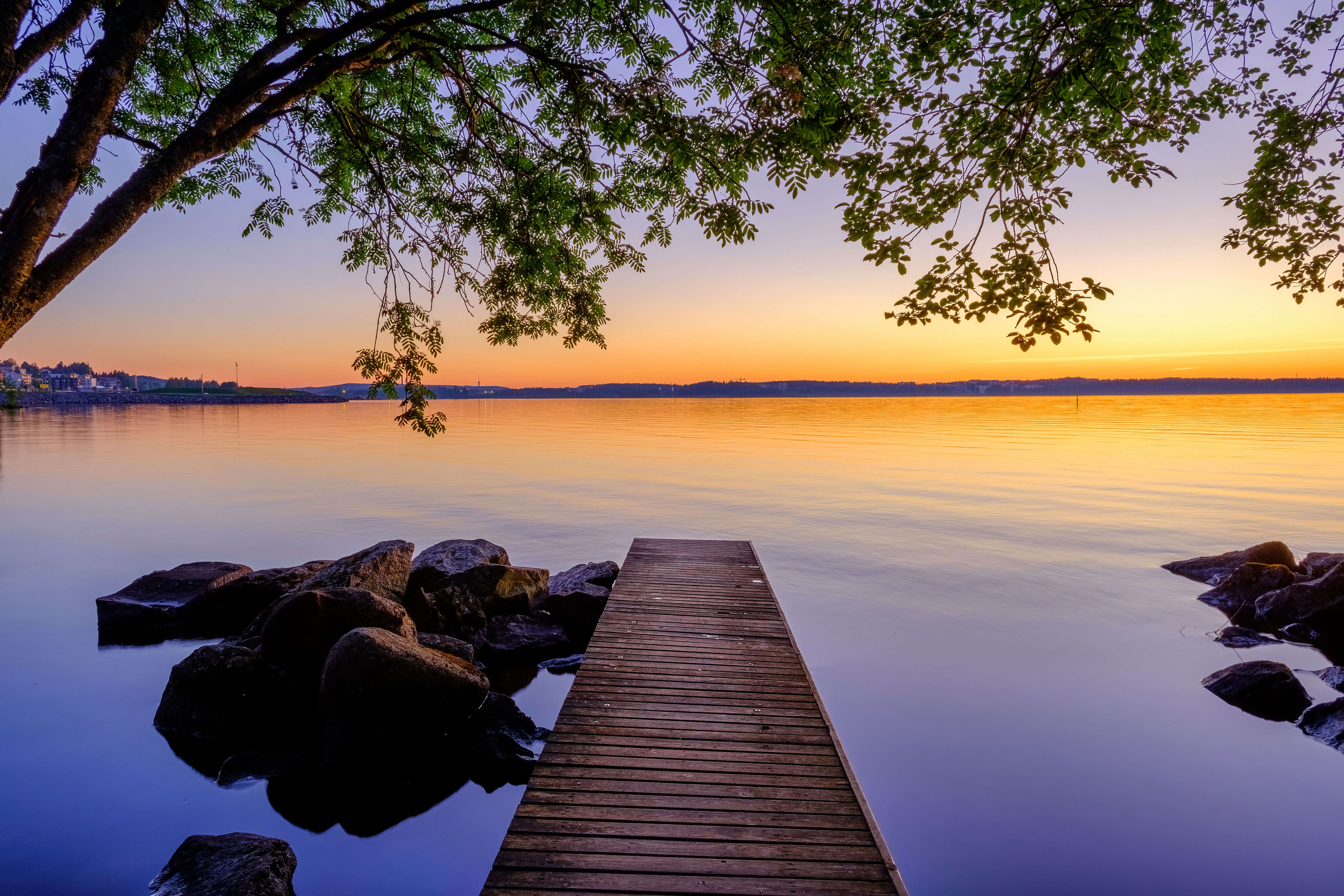 Tampere
Tampere is likeable as much for its lakeside setting as for its cosmopolitan cultural delights. It promises leafy cobbled avenues, sculpture-filled parks and a pair of sizeable lakes. This is all accessible from the central Hotel Courtyard Tampere City, with modern, plush rooms that make it one of the region's very best places to stay. In the summer, come for free outdoor rock and jazz concerts, lavish theatrical productions and one of Finland's best modern art collections in the Tampere Art Museum. Be sure to pay a visit to the city's excellent Lenin Museum, the only permanent museum dedicated to Lenin anywhere in the world (the Russian revolutionary lived in Finland for two years early in life).
What to eat and drink in Helsinki
Open markets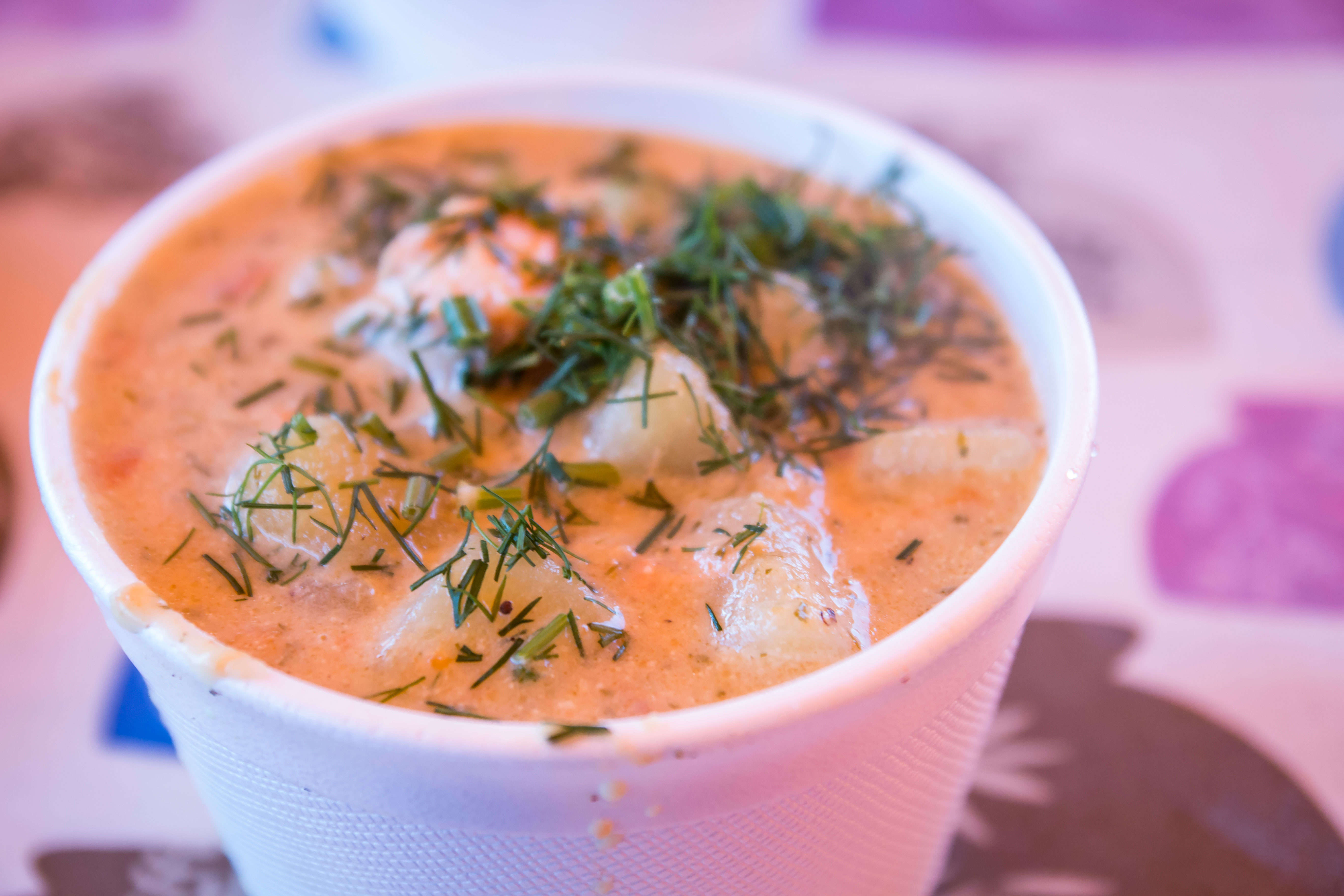 Salmon soup
When in Helsinki, a must-visit are the city's several open-air harbourside markets, the kauppahallis, where fishermen's stalls offer the morning's catch, specialist kiosks sell berries, cheese, cakes and sweets – you can even pick up bags of fresh chanterelle mushrooms. Some Finnish specialty dishes to try include Lappish flatbread, munkkipossu (doughnuts), muikku (fried plaice), and karjalan pirakka, thin-crusted pies made from rye dough and stuffed with rice porridge and topped with chopped egg and butter. The main market square, first opened in 1889, is a short walk from the elegant Hotel St. George, Helsinki, a Member of Design Hotels™, set in a grand 1840s-era building.
Craft brews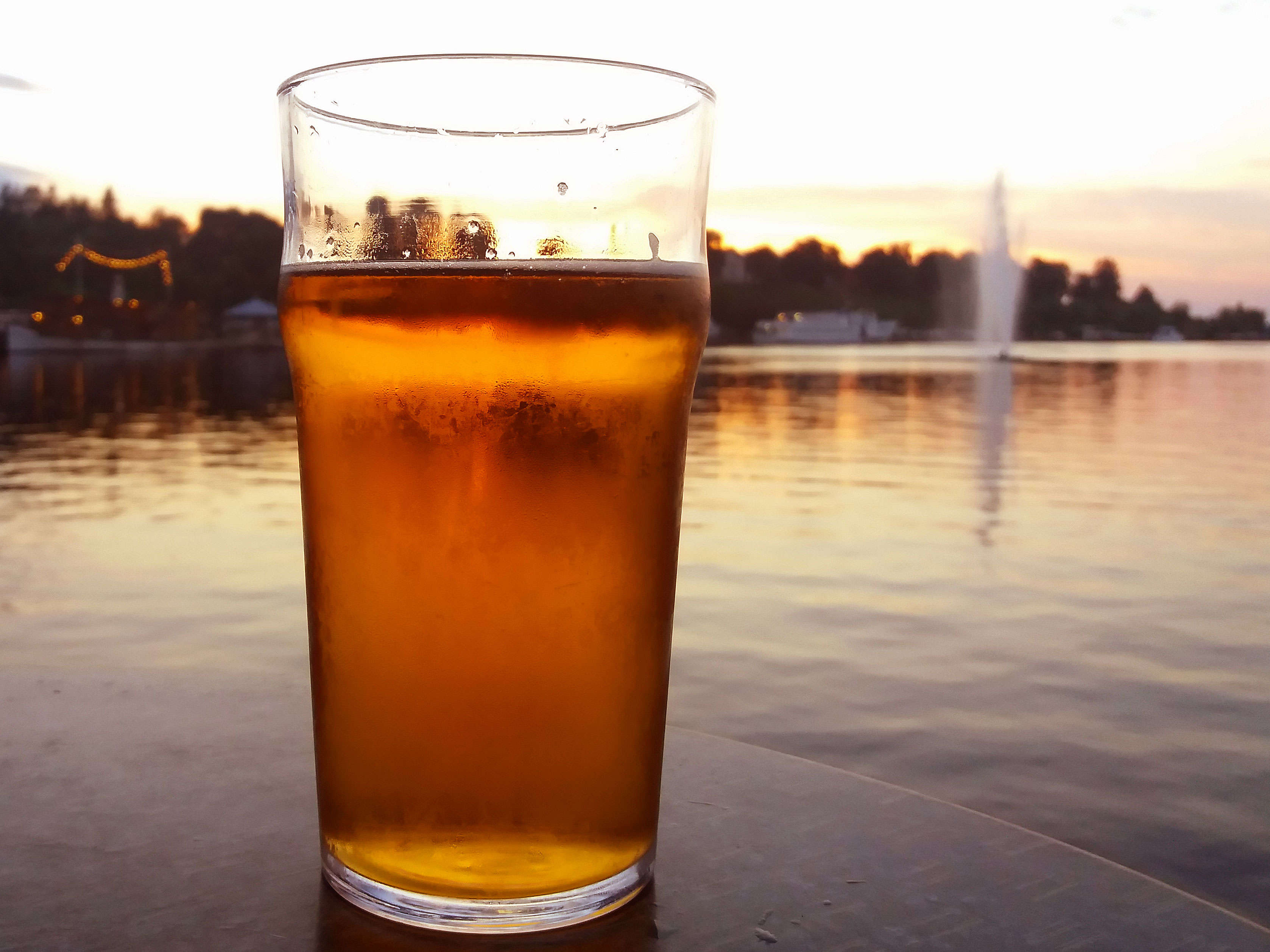 A pint of beer
Ever sipped on a class of lingonberry gin or spelt beer? Finns take their drinks seriously, and the capital has a handful of great craft beer spots and distilleries. Try the apple brandies or rye whiskies of the Helsinki Distilling Company, nestled into the power plant of an old red brick abattoir. Or sip some of the fine beers at Helsinki Bryggeri, ideally placed between the Market and Senate Squares. There are plenty of great places to eat near both. Also easily reached from either venue is the Hotel Katajanokka, Helsinki, a Tribute Portfolio Hotel, an exciting, luxurious property located within a historic former prison.
Top things to do in Finland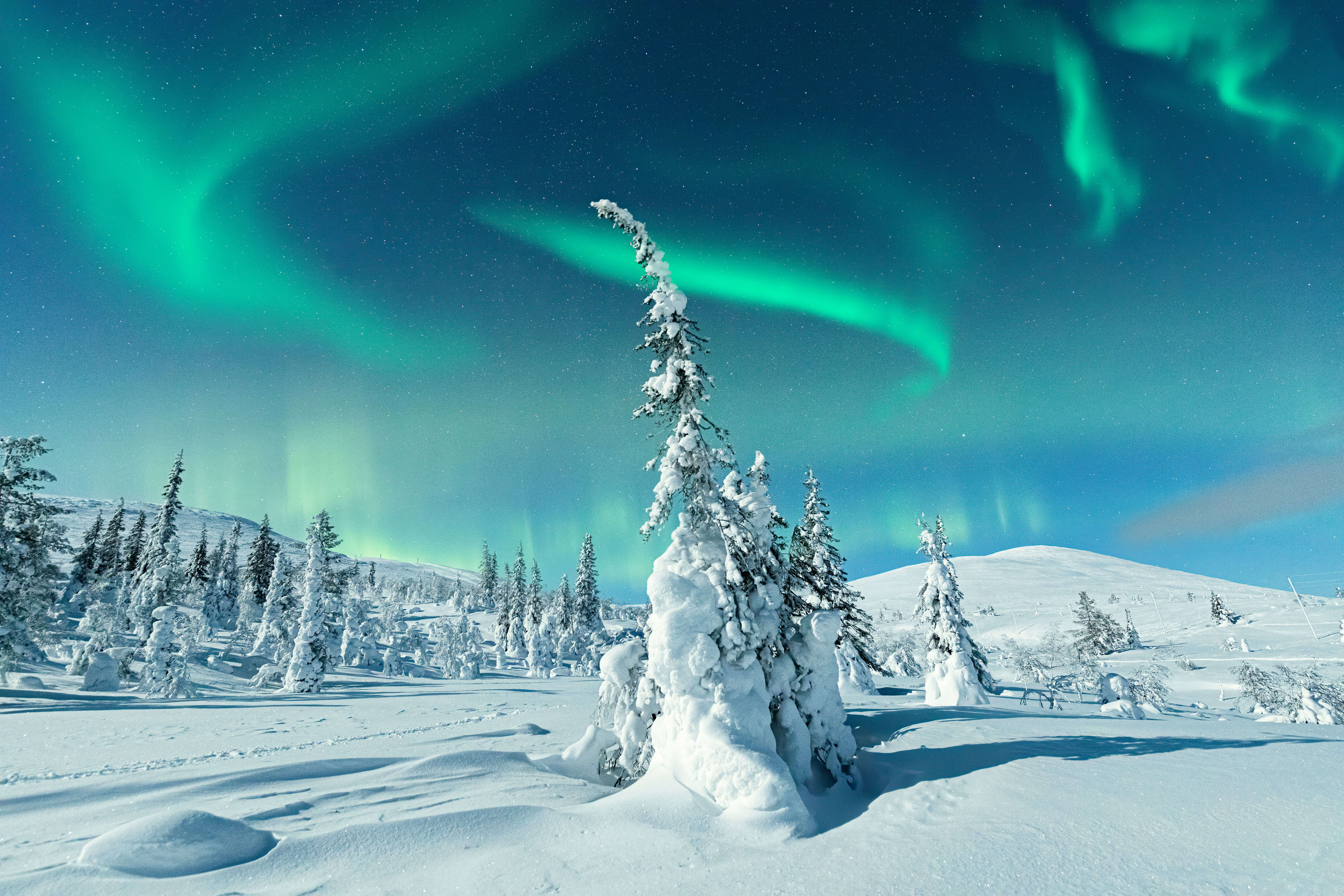 Northern Lights, Lapland
No visit to the north is complete without catching a glimpse of the Aurora Borealis, or Northern Lights. These bright tapestries of amber and hazel flicker and stretch across the heavens during the spring and autumn months, and are typically visible on clear evenings around midnight. The Finns call them revontulet ("fox fires"), and the further north you are the better – heading out at midnight to spot the Aurora is one of the most interesting things to do in Finland.
One of the best alternative things to do in the colder months is to venture north and cosy up to some huskies. Grab the reins to head out on an unforgettable adventure leading a pack of sled dogs across the tundra and through the dense boreal forests of Lapland's wilderness.
An unmissable experience while visiting Finland is a trip to a sauna. In the capital, both the Hotel St. George, Helsinki, a Member of Design Hotels™ and the Hotel U14, Autograph Collection Hotel have excellent electric saunas. Alternatively, the city of Kuopio gives access to a gem of an experience: a rural smoke sauna, rich with the scent of smoke, tar and birch leaves. Test your tolerance here for heat, then jump into the cool waters of the lake, before heading back to sweat it out for another round.
Hidden gems in Finland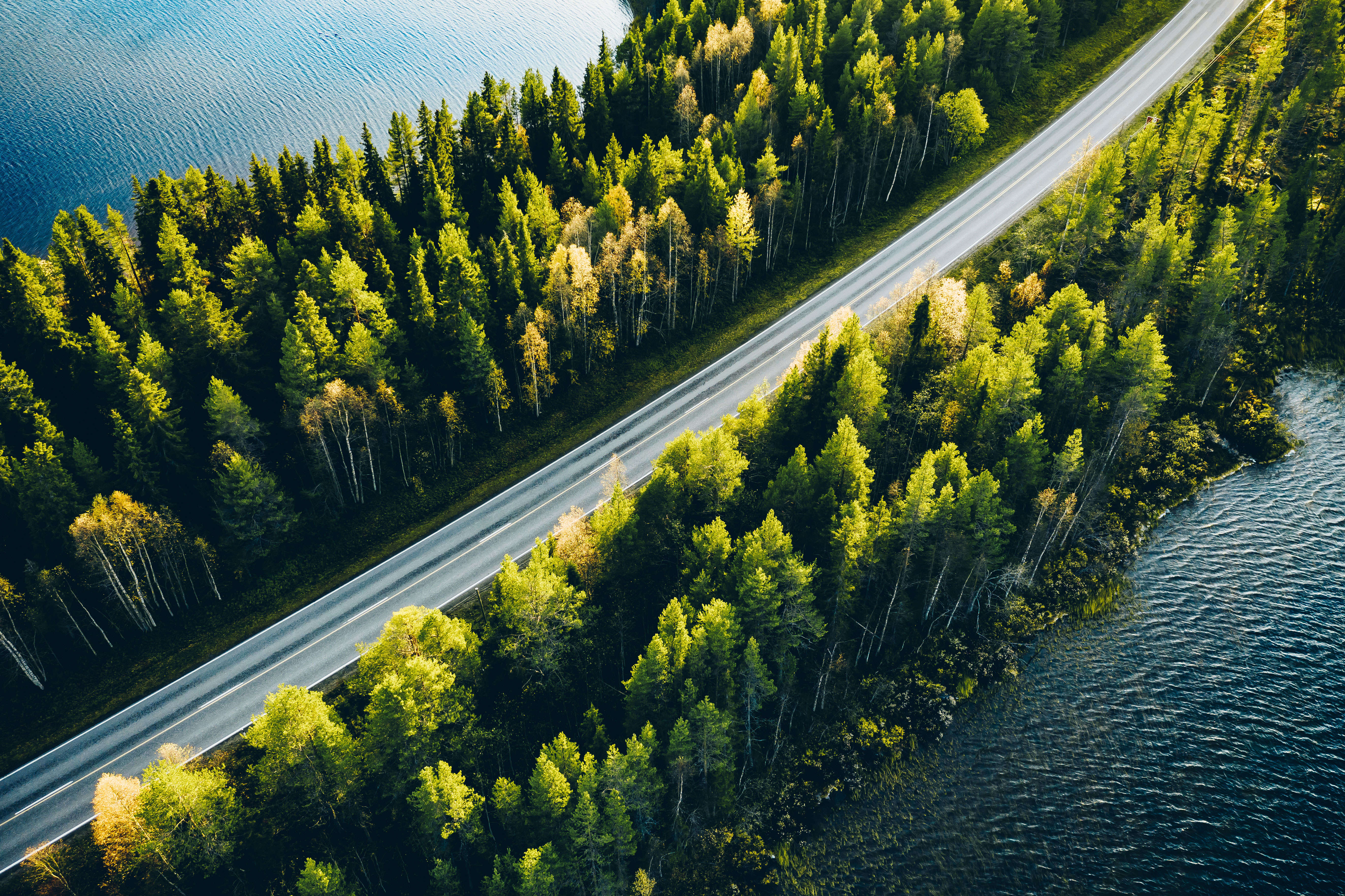 Rural Finland
A day-trip from either Helsinki or Tampere takes you to the country's eastern fringes, near the Russian border, where the historically rich region known as Karelia beckons with slender lakes, Orthodox churches and old wooden summer homes. The rural villages here are the backdrop for the national epic Kalevala, and unique things to do include visiting fortress towns such as Lappeenranta, which is well worth a stop for history enthusiasts. This area also holds the world's longest man-made bunker, the 1200km Salpa Line intended for use at the end of the Second World War.
Go deeper
Finland's northern stretches hold its most dramatic landscape, where remote and forest-filled Lapland goes on for what seems like forever. These swathes of pasture and forest are perfect for hiking and are home to Europe's only indigenous people – and the planet's most famous reindeer herders – the Sami, who you can learn about on any number of local tours or at evocative museums.
Disclaimer: As always, check for travel restrictions and closures before planning your trip.
---