A generous scattering of waterfalls, volcanoes, ice-caps and wildlife make Iceland somewhere to experience nature in the raw. The short summer, when roads leading to tourist attractions are reliably open, means most people visit between June and September, though winter is best if you want to catch the haunting Northern Lights. Iceland's capital Reykjavík, meanwhile, offers a city break unlike any you've experienced before.
The best places to visit in Iceland
Reykjavík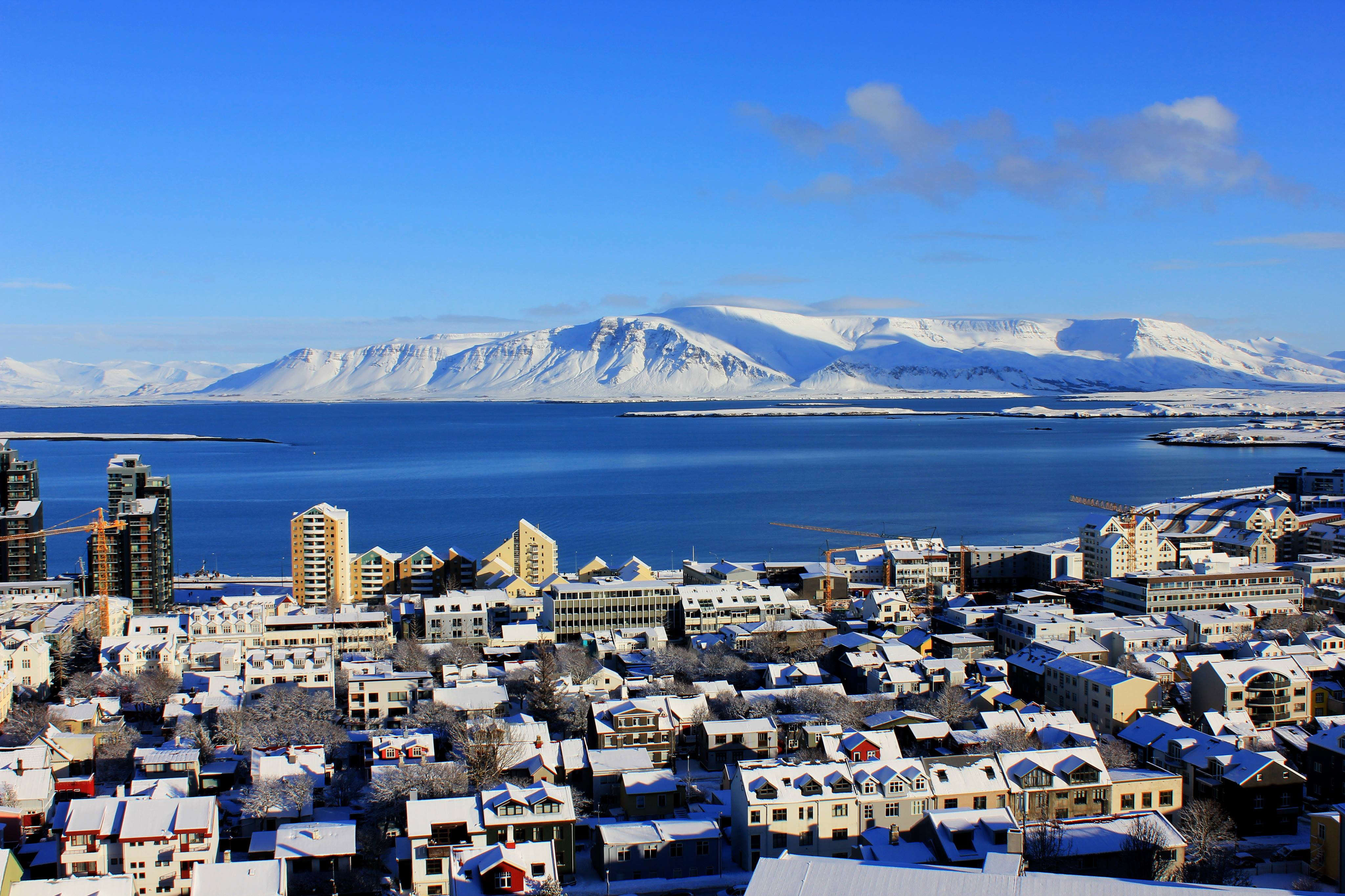 Reykjavík is Europe's northernmost capital
Europe's northernmost capital, Reykjavík enjoys an intimate, walkable centre whose older, brightly painted timber-and-corrugated-iron buildings sit alongside Harpa Opera House's insect-eye glass facade, and the gigantic columns of the stunning Hallgrímskirkja church. The centre backs on to the old fishing harbour, with views seawards taking in the Esja plateau over the bay and, on a clear day, extending northwest to the Snæfellsjökull volcano's ice-capped cone. Make the most of Reykjavík's thriving café and restaurant scene, not forgetting the city's boisterous bars and clubs. For modern Nordic-chic charm with a boutique twist, check in at 101 Hotel, Reykjavik, a Member of Design Hotels™, with its local artwork and heated oak floors or, in the Laugavegur shopping district, ION City Hotel, a Member of Design Hotels™. Alternatively, The Reykavik Edition, with award-winning Tides restaurant and full-height feature windows in every room, sits right on the old harbour. All properties are central and rate among Reykjavík's very best places to stay.
The south coast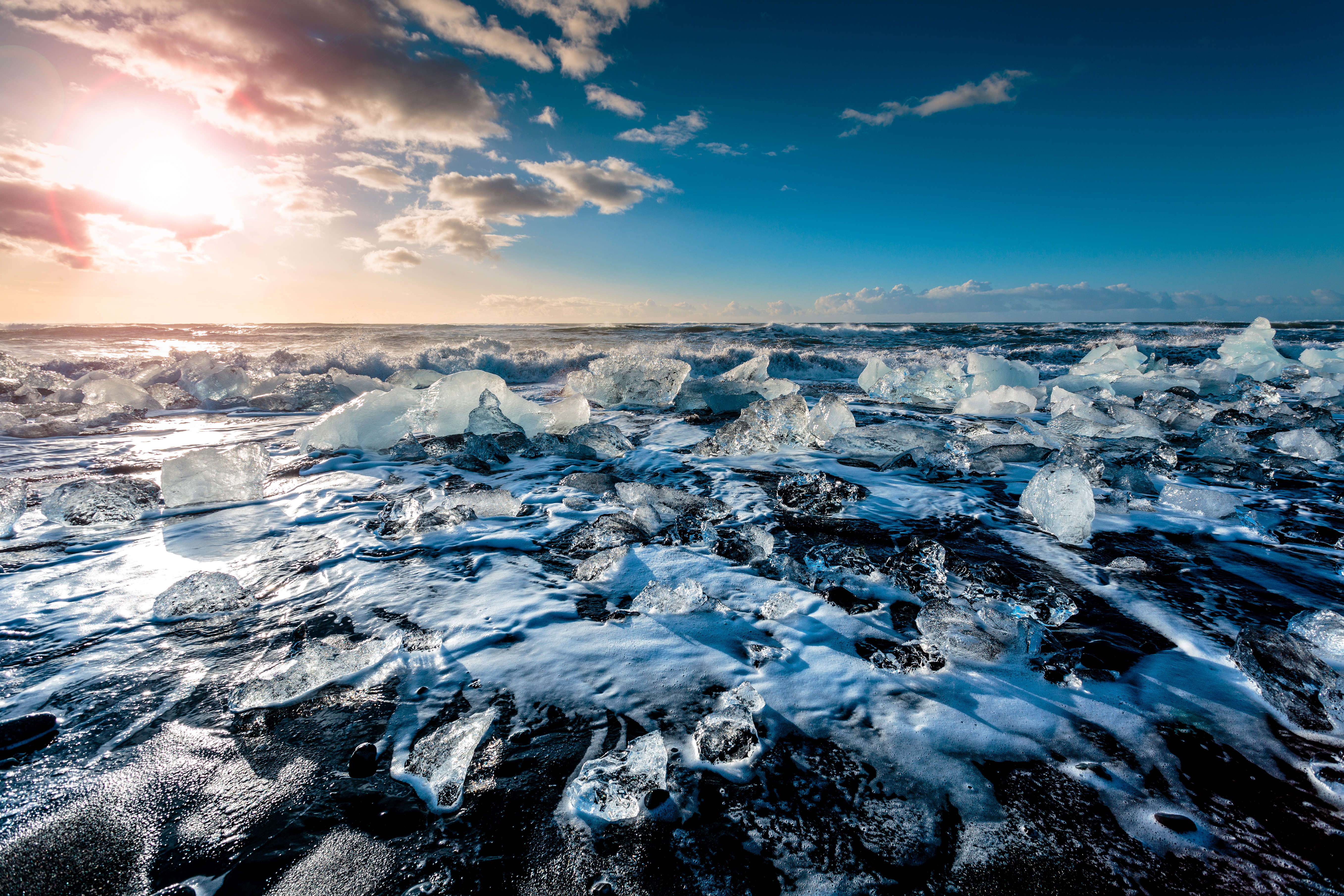 Drive along the south coast for an easy taster of outdoors Iceland
Drive along the south coast for an easy taster of outdoors Iceland, beginning with the lava-strewn Reykjanes peninsula where you can see the ongoing volcanic eruption at Fagradalsfjall. Staying at the nearby Courtyard Reykjavik, Keflavik Airport – especially convenient if you have an early flight out – you're also just a short drive from the famous Blue Lagoon (see below). Eastwards along Highway 1 lie the grassy plains around Hvolsvöllur, backdrop to Iceland's Viking-age sagas. Waterfalls thunder off the inland plateau at Skógarfoss and Seljalandsfoss and you can soak at Seljavallalaug's outdoor hot pool, or follow four-wheel-drive and hiking tracks into the highlands at Þórsmörk. Offshore on Heimaey, climb to the rim of the Eldfell volcano, which nearly destroyed the island's township in 1973. Beyond Iceland's southernmost headland at Vík, the horizon is dominated by the vast Vatnajökull icecap; places to visit include Höfn, famed for its langoustine, glaciers at Skaftafell National Park, and Jökulsarlón lagoon's blue-tinted icebergs.
North Iceland
Wondering where to go next? You might try crossing the country from Reykjavík, tiny north-coast Húsavík is where to arrange a whale-watching trip for porpoises, orca, minke, humpback and fin whales. Warm up afterwards at one of the seafront restaurants, and drop in on the whale museum. In summer, waterfowl (including rare Barrow's goldeneye and harlequin duck) descend on nearby Mývatn – Midge Lake – but if birdwatching doesn't appeal there are cinder cones to climb, steaming lava fields, boiling mud pits, underground hot pools and the naturally heated Mývatn Nature Baths. A short drive east lands you at Europe's most powerful waterfall, Dettifoss, at the southern end of Jökulsárgljúfur National Park.
What to eat and drink in Iceland
Seafood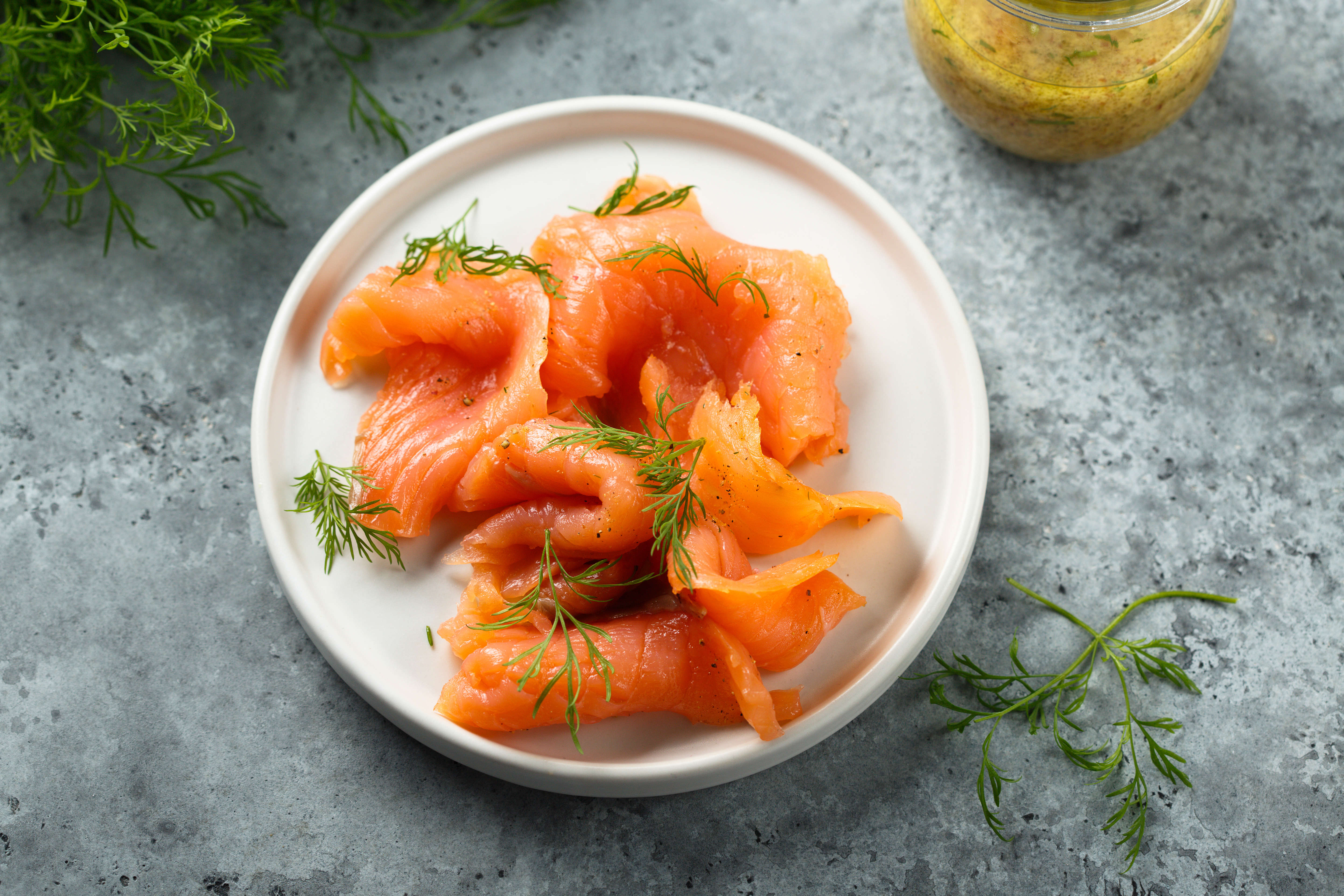 Salmon is often served as dill-cured gravlax
Seafood was once Iceland's economic mainstay – they've even gone to war over fishing rights. Dishes to try include fresh or wind-dried cod, salmon (also served as dill-cured gravlax) and langoustine. There are many great places to eat seafood but the finest is Tides restaurant at the The Reykjavik EDITION hotel. Centrally located next to Reykjavík's Harpa Opera House and the old harbour, Tides serves modern takes on Iceland's seafood tradition and boasts Iceland's first Michelin-starred chef.
Lamb
There are more sheep than people in Iceland, so you'll find lamb on most menus. It's served in familiar roasts and stews, or as humble wind-dried hangikjöt. One excellent lamb dish to try is kjötsúpa, a traditional lamb and barley soup. Head to Reykjavík's Íslenski barinn restaurant to sample it.
Pýlsur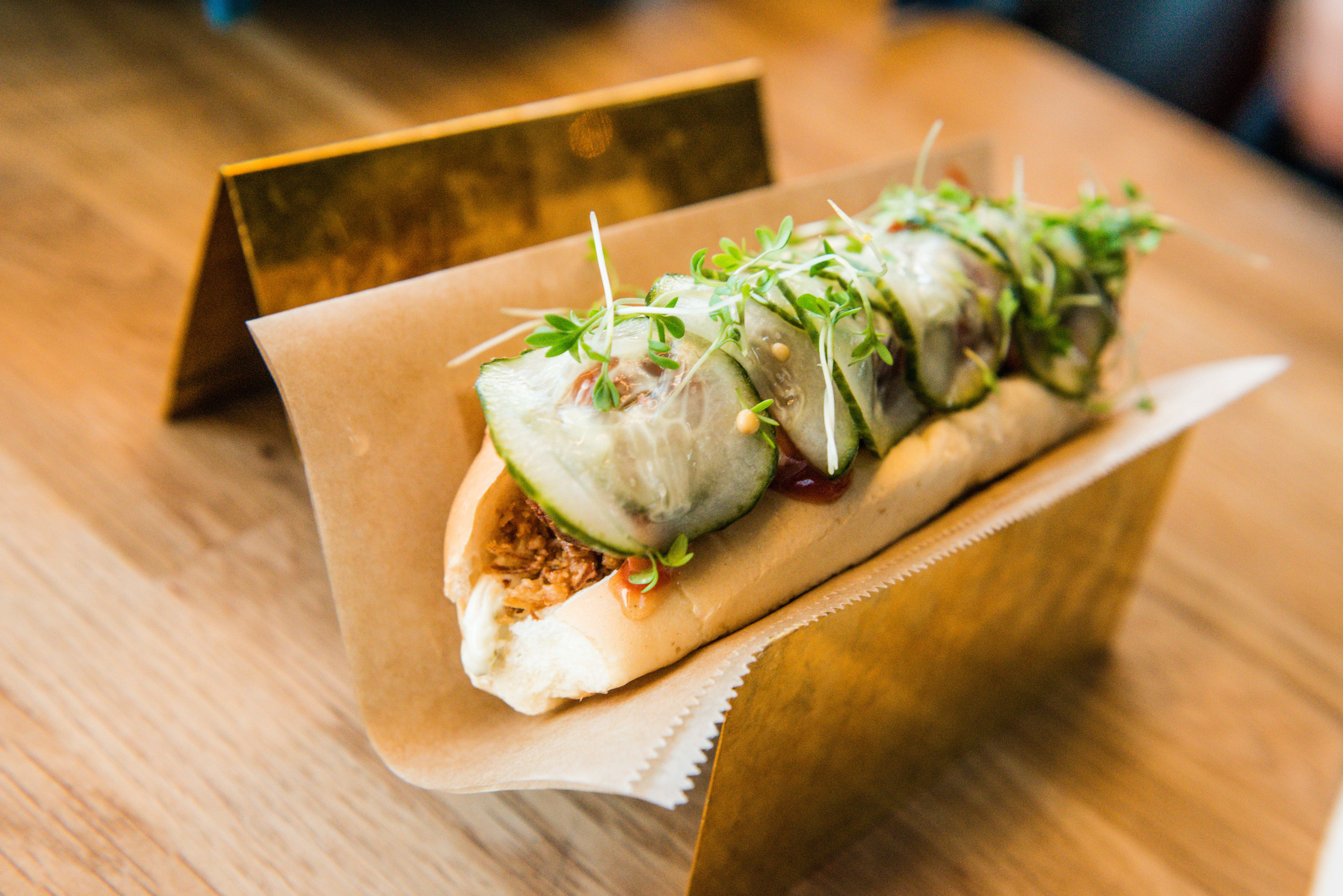 Pýlsur are Icelandic hot dogs
Pýlsur are Icelandic hot dogs, served in a long bun with onion and remoulade. Pick up a takeaway in Reykjavík at Bæjarinns Beztu Pýlsur wagon, on the corner of Tryggvagata and Pósthússtræti – James Hetfield of Metallica is a fan.
Skyr
Skyr is one of those ingredients that you could replace with something else – perhaps creme fraiche or Greek yoghurt – but it wouldn't be quite the same. It is mildly flavoured and generally fat-free yet, with its high protein content, rich and satisfying. Look out for it on brunch menus, in dishes where you might expect to see yoghurt.
Brennivín
A high-alcohol, caraway-flavoured grain spirit, traditionally drunk chilled without a mixer – it's also known as svarti dauði, or "Black Death".
Top things to do in Iceland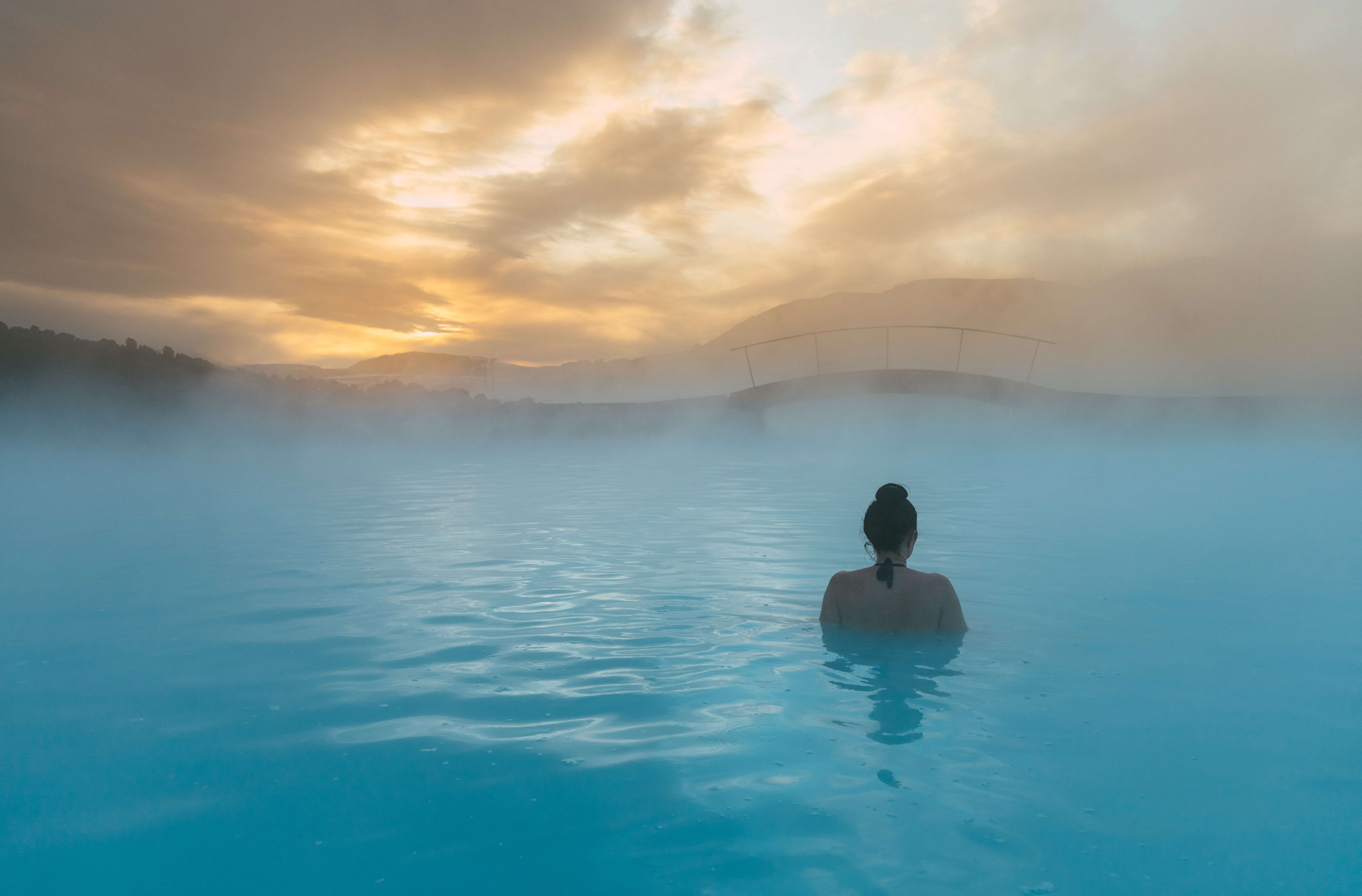 Enjoy a soak at the Blue Lagoon
Don't miss the half-day Golden Circle tour, which takes in the Viking-age parliament site at Þingvellir, geysers and boiling pools at Geysir, and the powerful twin cataracts of Gullfoss, the Golden Falls. Your hotel will be able to help you book it. Unwind afterwards with a soak at the Blue Lagoon – Iceland's premier natural spa – and, in winter, watch the Northern Lights' green curtains flicker across the heavens.
One of the best alternative things to do is a swim at the nearest naturally heated pool, which often includes a sauna and outdoor hot tub too. Interesting things to do on a rainy day include cruising Reykjavík's many museums, from the serious National Museum and fascinating archaeological trove at the Settlement Exhibition, to the decidedly eccentric Phallological Museum.
For serious hikers, the 54km-long Laugavegur trek is unmissable, beginning with hot springs at Landmannalaugar and ending at the beautiful highland valley of Þórsmörk. A further day takes you over mountains to Skógar, past the 2010 Eyjafjallajökull eruption site. Fun things to do elsewhere include mastering the unique tölt gait of the sturdy Icelandic horse, an animal which came to the country with the Vikings, and arranging glacier walking at Solheimjökull. Your hotel will be able to help you arrange any of these activities.
Hidden gems in Iceland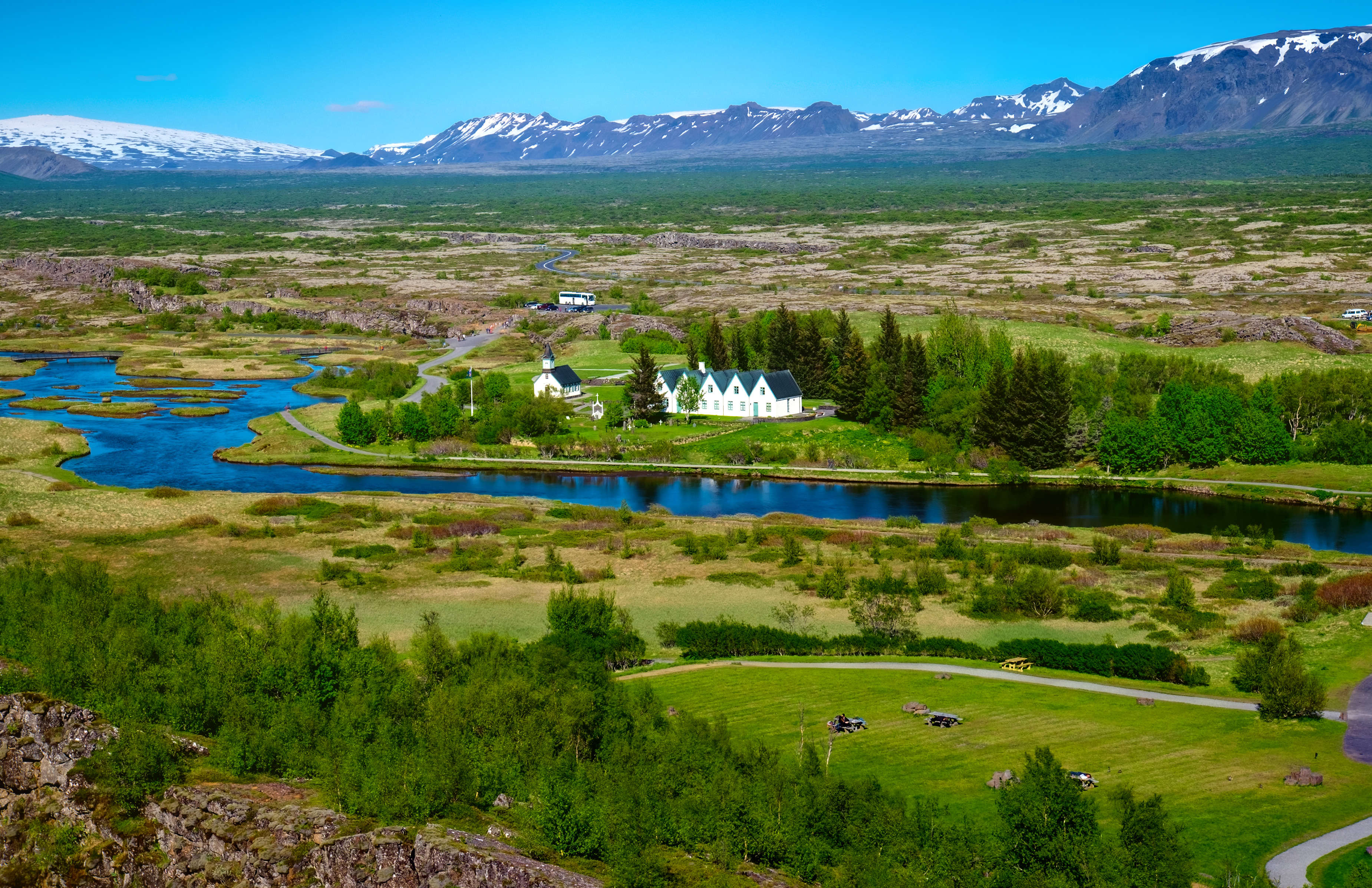 Iceland is full of beautiful landscapes
Way up in Iceland's remote West Fjords, Hornstrandir Nature Reserve is a true wilderness area of snow-capped fells and surprisingly green valleys, uninhabited since the 1950s. Few people get up here and it's best suited to hardy, self-sufficient hikers, but it´s possible to day-trip out of Ísafjörður by boat to Aðalvík. One of the unique things to do on Hornstrandir is spotting arctic foxes: hunting is banned here, so there's a very healthy population. Closer to Reykjavík, try scuba diving at Silfra in Þingvallavatn lake, famed for its extraordinary, crystal-clear waters – base yourself nearby at the boutique ION Adventure Hotel, Nesjavellir, a Member of Design Hotels™; their restaurant specialises in local food and you're also close to Golden Circle attractions. Staff will help you organise your scuba trip.
Go deeper
Icelandic is a Norse language with complex grammar and 32 letters (including Þ/þ and Ð/ð, both pronounced "th") – takk means "thanks". Fortunately, English is widely spoken. Surnames take the father's Christian name plus -son (for boys) or -dottir (for girls), so Jón Eriksson and Katrín Eriksdottir are brother and sister.
Disclaimer: As always, check for travel restrictions and closures before planning your trip.
---