Like many of its citizens, Milan is hardworking and cosmopolitan with impeccable style. Its modern art galleries, world-class shopping, historic palazzi and famous Duomo have long charmed visitors. With fashion weeks, design events and festivals year-round there's no bad time to visit.
The best neighbourhoods to visit in Milan
City centre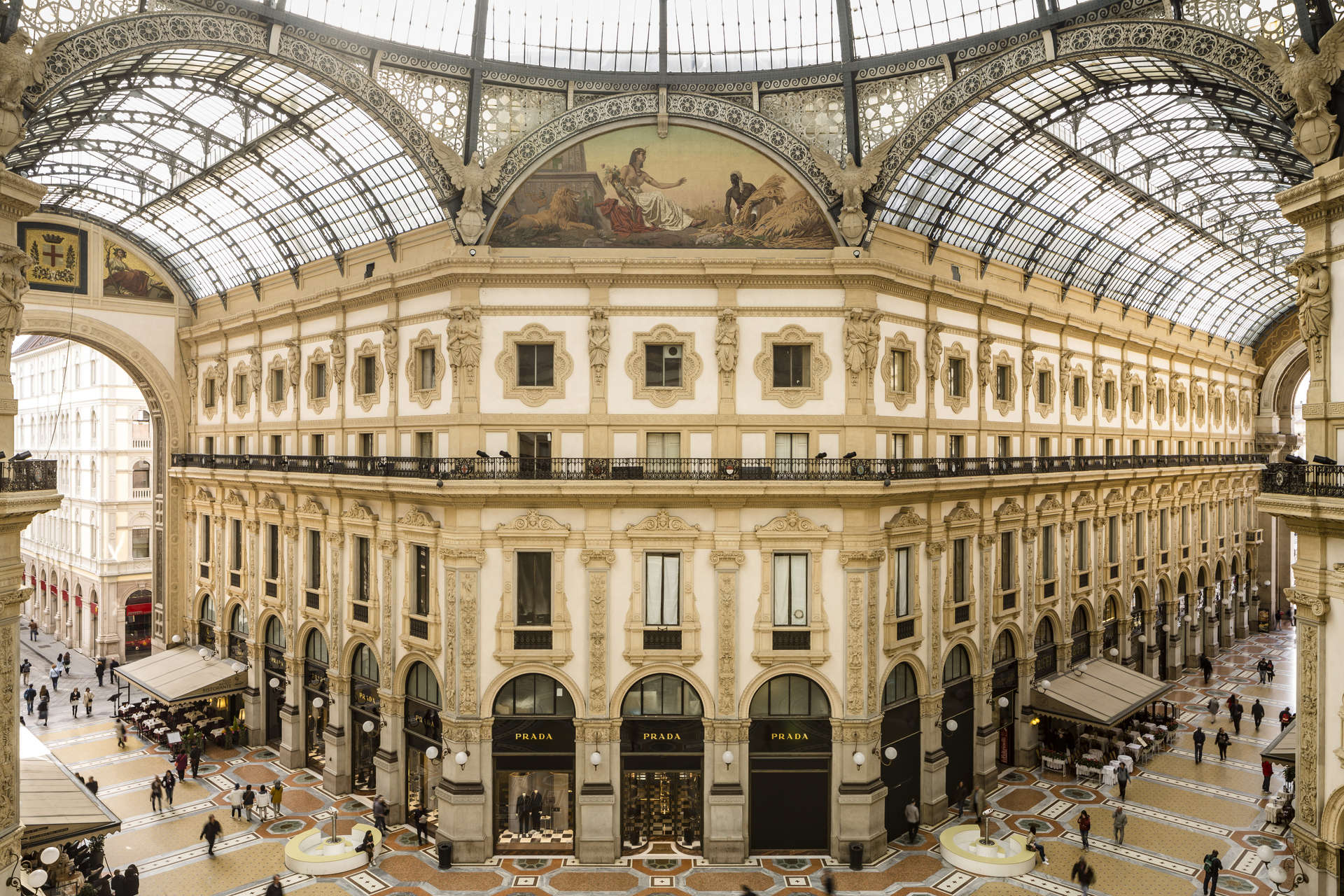 The iconic neoclassical Galleria Vittorio Emanuele II
If you're not sure where to go in Milan the centre is a great place to start. Not only does it have some of the city's most iconic sights, such as the grand, gothic Duomo di Milano, neoclassical Galleria Vittorio Emanuele II and star-studded La Scala, it's also home to excellent museums, from the Museo del Novecento to Gallerie d'Italia. Shoppers will also find plenty to keep them entertained, with La Rinascente and Via Torino covering all the major brands.
For a one-of-a-kind gastronomic experience there's Cracco complex, with five floors devoted to this world famous chef. Giacomo Arengario also serves up sophisticated dining but it's the Duomo views that steal the show. Stay at the STRAF, Milan, a Member of Design Hotels™ with a slick minimalist feel and lively street-level bar.
Montenapoleone
Just northeast of the centre, the Montenapoleone area has long been synonymous with luxury and elegance. It's home to arguably the world's most famous shopping district, the Quadrilatero della Moda, featuring flagships from fashion powerhouses such as Gucci, Louis Vuitton and Prada.
If you're looking for alternative things to do, the area has two notable house museums, Museo Bagatti Valsecchi and Museo Poldi Pezzoli. The former focuses mainly on the Renaissance, while the latter has a mix of art, furniture and jewellery spanning from antiquity to the 19th century.
When you've worked up an appetite in Montenapoleone, follow the fashionable crowd to 200-year-old Pasticceria Cova, for cream-filled pastries under dazzling chandeliers.
In a chic 18th-century Milanese palazzo, the fittingly fashionable Bvlgari Hotel Milano is in easy reach. Don't forget to try the revisited classic Italian dishes at its Il Ristorante - Niko Romito. Meanwhile, the hotel's immense 4000-square-metre garden is an idyllic oasis, perfect for aperitivo (pre-dinner cocktails and nibbles) in summer.
Brera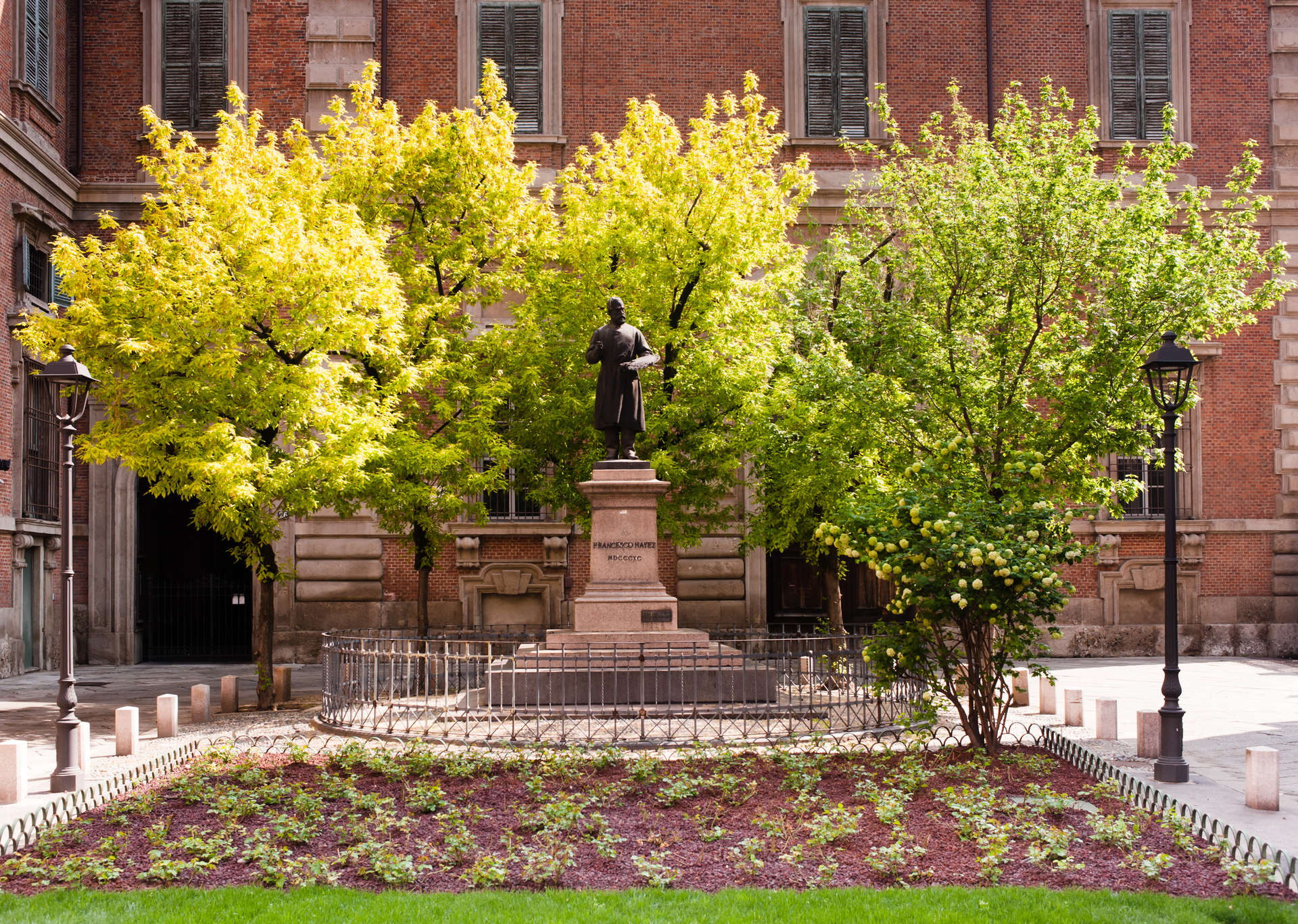 Once an area favoured by artists, intellectuals and writers, Brera retains a bohemian old-world charm
Once an area favoured by artists, intellectuals and writers, Brera retains a bohemian old-world charm. Not least because it's home to one of Italy's most celebrated art schools, the Accademia di Belle Arti, where you'll also find a collection of both well-known and hidden gems. The Pinacoteca di Brera is a must for its impressive collection of old masters. Take a look at the academy's historic library and romantic garden founded in 1774.
The area is also known for its antique market, the Mercatino di Brera (held on the third Sunday of every month), furniture galleries and unique boutiques including Cavalli e Nastri, which supplies loyal fans with hard-to-find high-end vintage.
Porta Venezia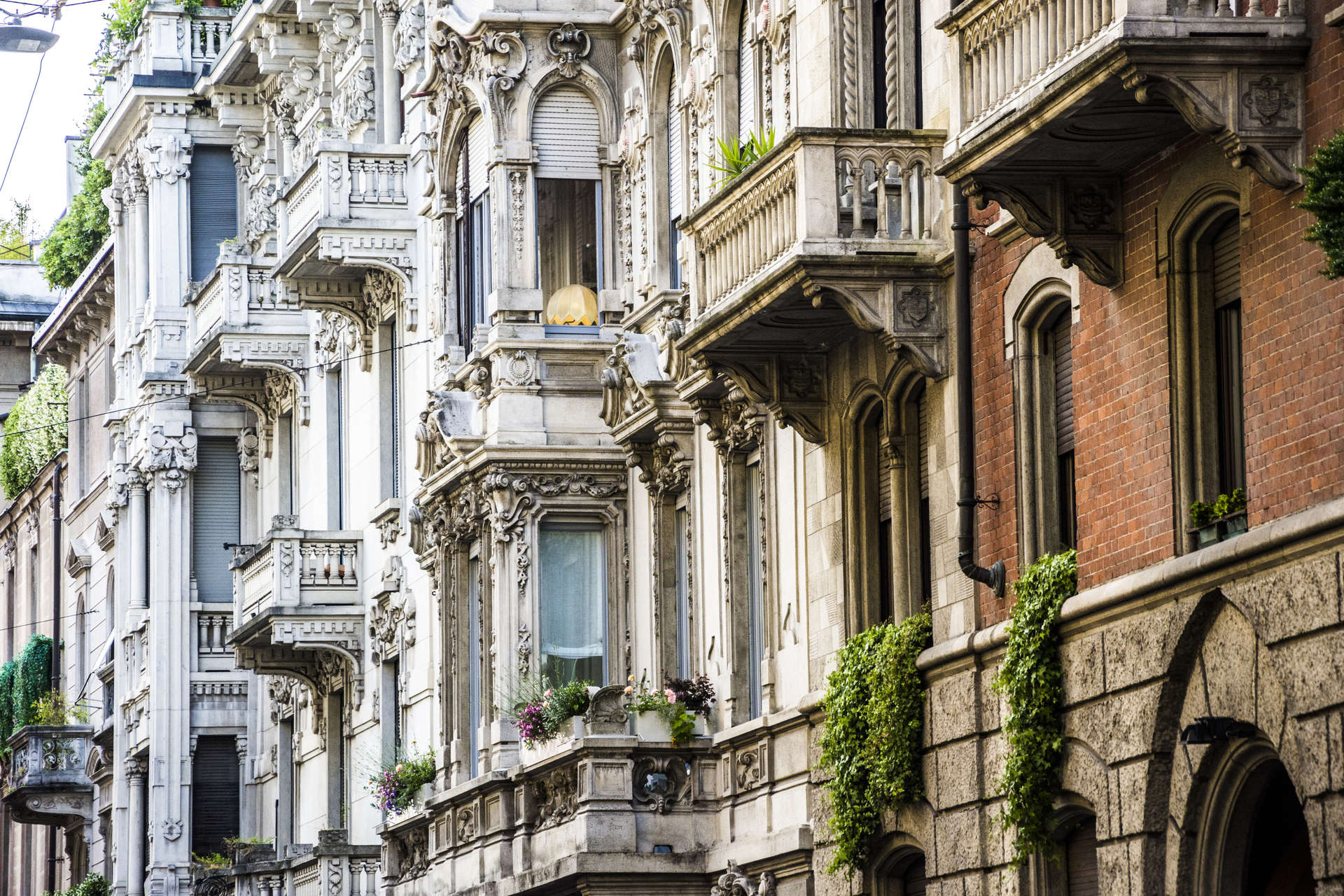 Porta Venezia, Milan
In the city's northeast, Porta Venezia is a melting pot of ethnic restaurants, bold art galleries and a sprawling park, the Giardini Pubblici Indro Montanelli. The park itself houses several galleries that will more than satisfy modern art fans: the Padiglione D'Arte Contemporanea (PAC) and the Galleria d'Arte Moderna Milano. Other unique things to see include the Villa Necchi by Milanese star architect Piero Portaluppi and the art nouveau Casa Gilimbert.
The area is also famed for its many bars that attract a mix of students and young professionals. Head to the Botanical Club micro-distillery for curated cocktails with excellent house gin. If you want to get to the heart of the city's LGBQT+ scene, Via Lecco brims with rainbow-flagged drinking locales.
Just the right distance from the area's hustle and bustle, the Sheraton Diana Majestic has Belle Epoque charm and a garden oasis loved by the locals.
Porta Nuova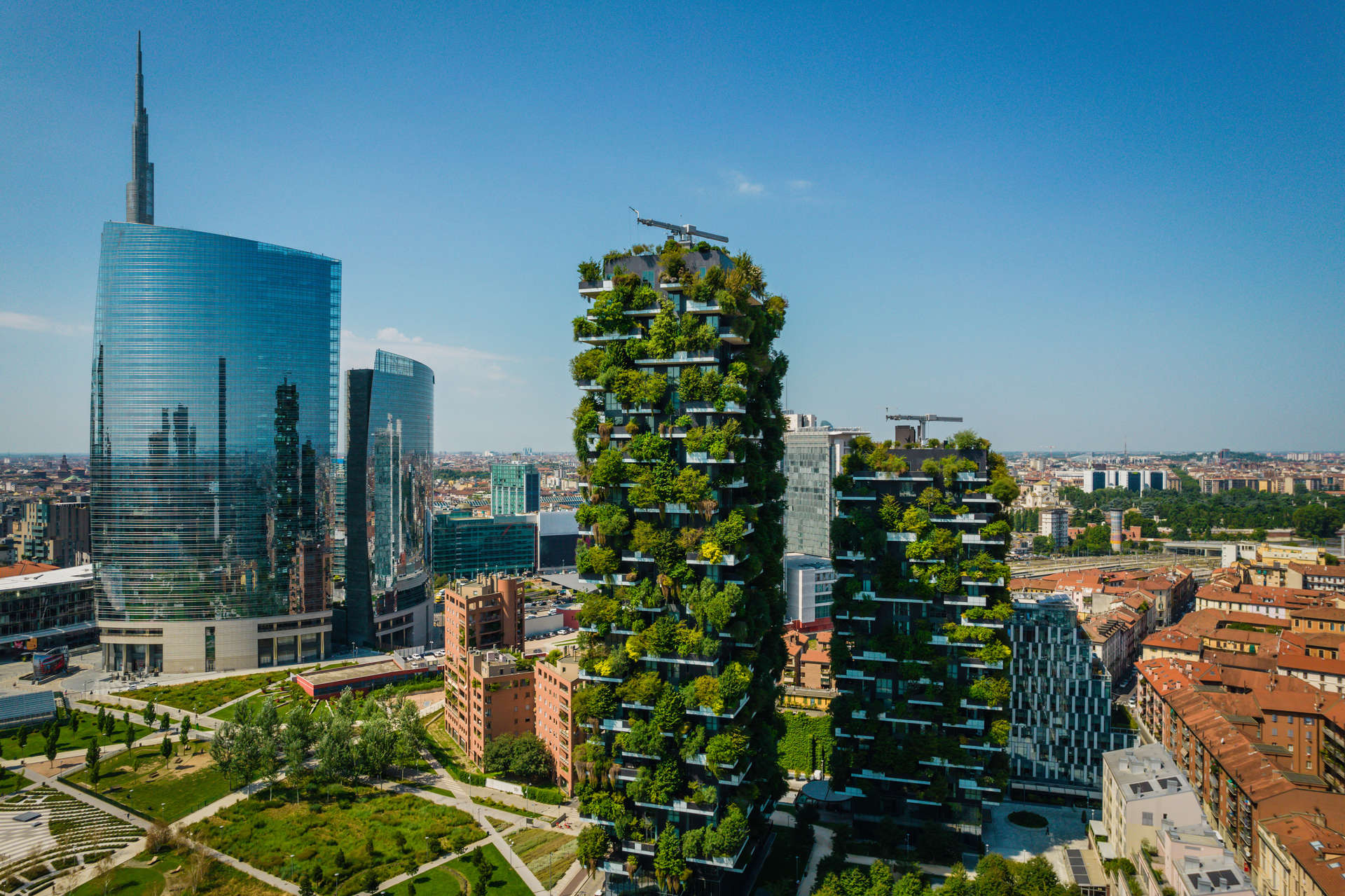 Bosco Verticale, or Vertical Forest, is a sustainable apartment building in Porta Venezia
As the name suggests, Porta Nuova is Milan at its most futuristic. Famed for its imposing skyscrapers and bold new architecture, this once forgotten industrial area in the city's north is now a booming business district. Head to the award-winning Bosco Verticale (Vertical Forest), the sustainable apartment buildings overflowing with greenery and trees, and stroll the city's newest park, the poetically named Biblioteca degli Alberi (Library of Trees). Nearby Ratanà also has some exceptional dishes to try and their risotto alla Milanese is considered one of the best in town.
Cross Piazza Gae Aulenti to shop the coveted Corso Como. Highlights include the food emporium Eataly and Corso Como 10, the multi-level concept store that brings together a gallery, fashion store, bookshop and bistro in founder Carla Sozzani's inimitable style.
The Westin Palace is a modern sanctuary with mid-century charm while the soundproof rooms at Four Points by Sheraton ensure a tranquil night's sleep. Design aficionados will enjoy the suites inspired by celebrated Italian designers at Excelsior Hotel Gallia, a Luxury Collection Hotel, Milan.
Go deeper
Milan might be Italy's most modern city but it still has its share of traditions. When meeting someone for the first time, it's polite to shake hands – then for every subsequent encounter you greet by kissing both cheeks. A simple 'Buongiorno' (good morning), 'Grazie' (thank you) and 'Prego' (please) go a long way. In such a fashionable city, fare bella figura (making a good impression) is important, so dress smartly and forgo the flip flops; most Italians consider them appropriate for the beach only.
Published: July 26, 2022
Last Updated: July 22, 2022