Italy's second-biggest island, Sardinia is famed for its beaches, whose white sands lapped by clear turquoise waters often draw comparisons to the Caribbean. Beach-hop from the chic resorts of the Costa Smeralda to the secluded coves of the northwest, or take a boat to the dreamy archipelago of La Maddalena. The water's warm enough for swimming from April to October but for a break from beach life, towns such as Alghero with its Catalan-style architecture, rainbow-hued Bosa and the buzzy capital, Cagliari, offer cultural riches galore. Inland, the mountains are laced with hiking trails and dotted with vineyards, tranquil villages and the unforgettable remains of ancient civilisations.
L'isola vanta anche molteplici itinerari culturali: programmate una visita a città come Alghero, con la sua architettura in stile catalano, Bosa, con un abitato dai colori pastello, e Cagliari, la vivace capitale piena di eventi. Se ne avete la possibilità, ritagliatevi del tempo per esplorare l'entroterra, dove troverete scenografiche montagne con sentieri escursionistici di ogni livello, vigneti a perdita d'occhio, villaggi sospesi nel tempo e preziosi siti di antiche civiltà, tutti poco frequentati dal turismo di massa.
The best places to visit in Sardinia
Costa Smeralda
The 'Emerald Coast', named for its glittering green-blue waters, is a 12-mile stretch scalloped with idyllic beaches that are among the most beautiful in Sardinia. One of the best places to visit is the Spiaggia del Principe, a breathtaking crescent of white sand and crystal-clear water backed by pink granite rocks, while the Spiaggia del Pevero is glitzier, with jet skis for hire and chic beach bars. The prime spot on the coast is occupied by the glamorous town of Porto Cervo, created in the 1950s by Prince Aga Khan as the perfect Mediterranean seaside resort. It has been a playground for off-duty royals, presidents and media moguls ever since, its cobbled streets lined with boutiques, bars and restaurants, its sleek marina bobbing with gleaming yachts. The island's best places to stay and most exclusive spas are clustered here too, including the iconic Hotel Cala di Volpe, a Luxury Collection Hotel, Costa Smeralda, which was the first of the resort's luxury hotels. Draped in purple bougainvillaea and set in scented gardens, Hotel Romazzino, a Luxury Collection Hotel, Costa Smeralda, meanwhile, is a romantic choice, while Cervo Hotel, Costa Smeralda Resort sits in an enviable location overlooking the fabled Piazzetta. Hotel Pitrizza, a Luxury Collection Hotel, Costa Smeralda is a refined retreat with a swimming pool carved out of the rocks and a private beach.
Alghero
Encircled by walls of golden stone, and lying just a couple of hours' fascinating drive west of the Costa Smeralda, Alghero's old quarter is one of the best places to visit on the island. Thanks to a fourteenth-century Spanish invasion, there's a Catalan flavour to the architecture, and Alghero is still known as Barcelonetta or 'Little Barcelona'. Lose yourself in the cobbled lanes, peek into gorgeous churches and take a stroll around the town's stone walls, studded with mighty ramparts. Stop at one of the restaurants along the walls for a seafood dinner as the sun sets.
La Maddalena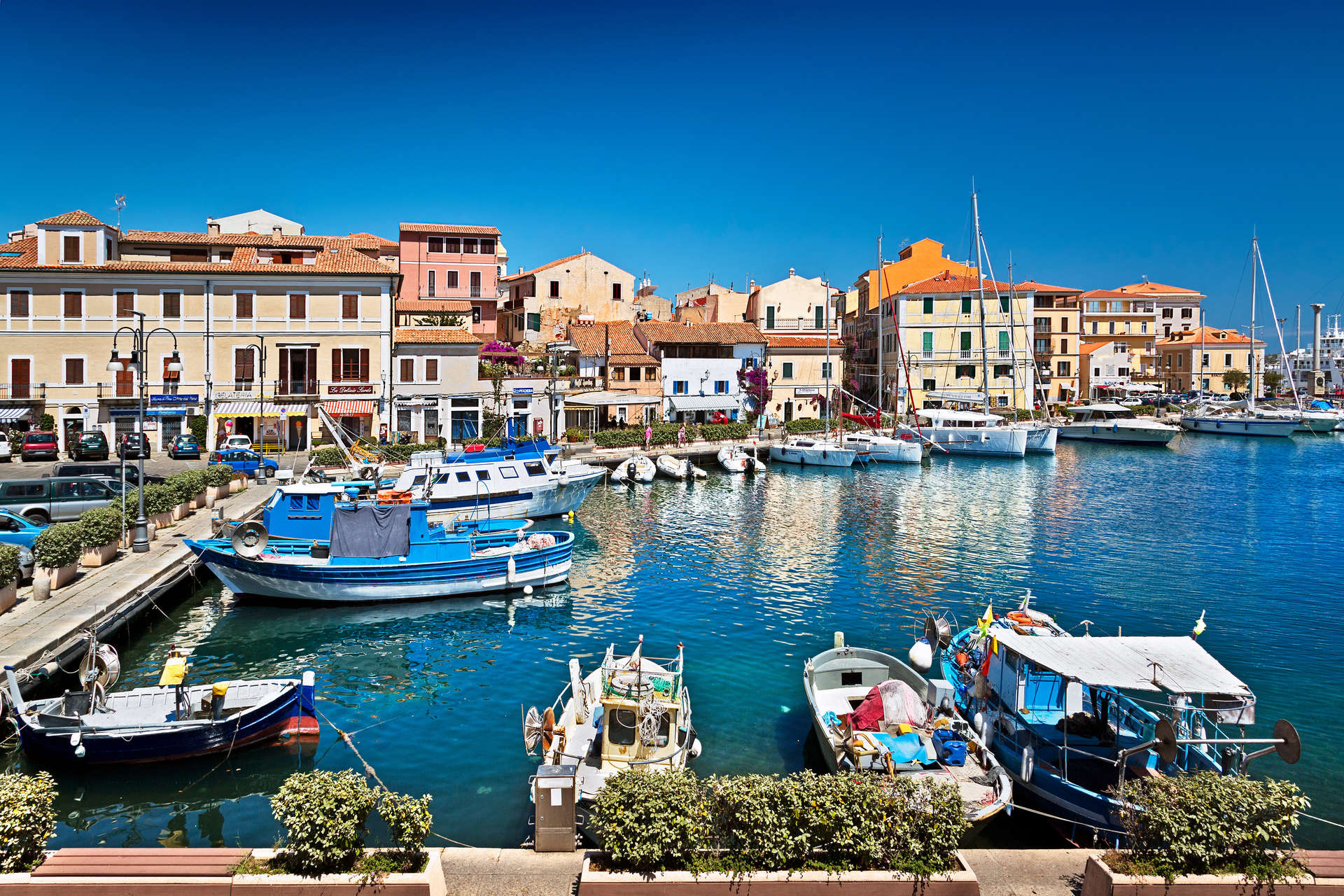 La Maddalena è il bellissimo arcipelago di oltre 60 isole, vicinissimo alla Costa Smeralda (foto: Getty Images)
This beautiful archipelago of more than sixty islands is a geomarine national park. It's just a short boat trip from the Costa Smeralda, and you can spot dolphins in the translucent lagoons and sail past the pink-sand beach of Budelli along the way. Swimming in pristine turquoise waters is the big draw, but you can also moor up at the largest island, La Maddalena, for lunch at one of the lively harbour restaurants and a browse around the boutiques.
What to eat and drink in Sardinia
Seafood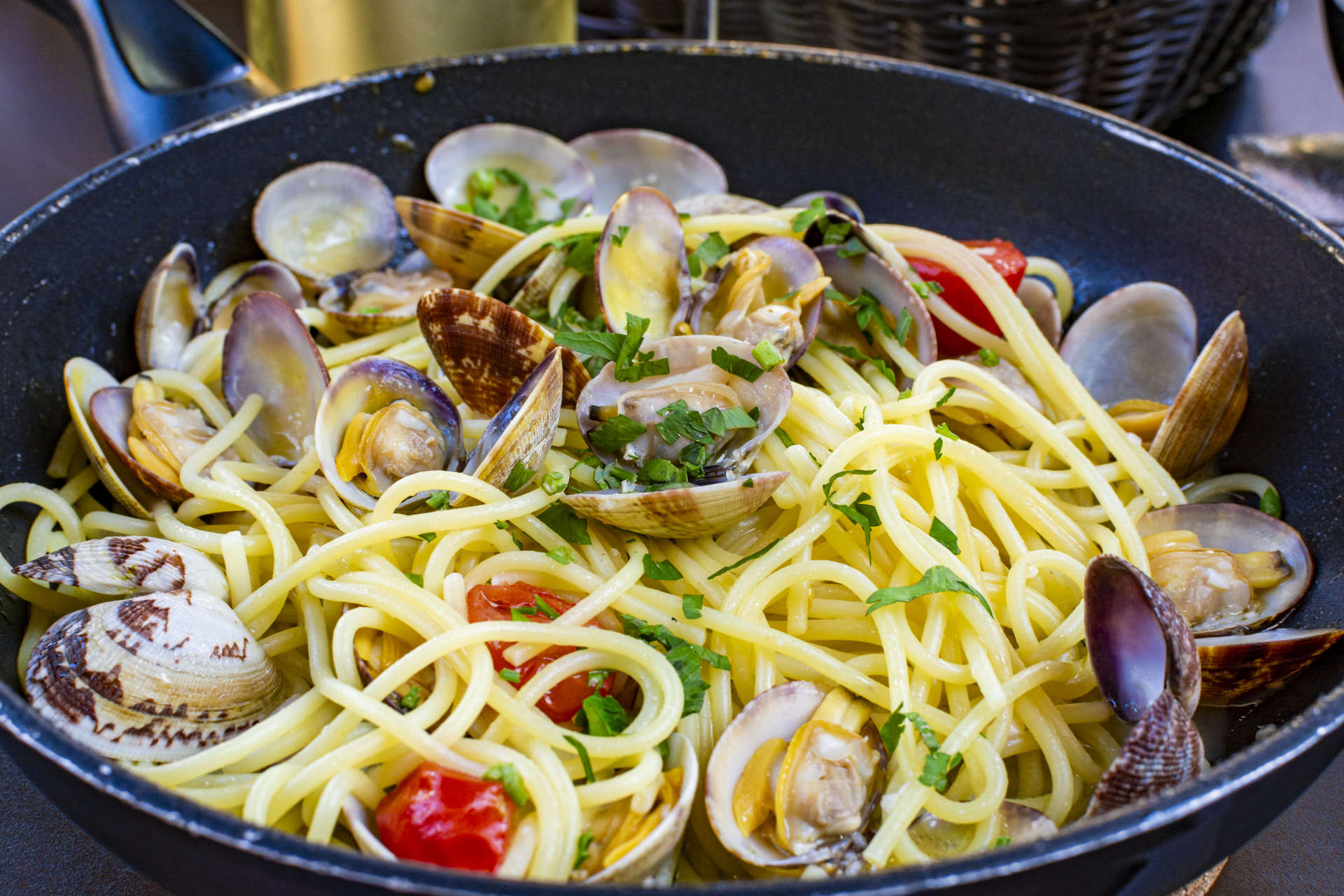 Seafood pastas such as spaghetti con vongole (with clams) are one of Sardinia's specialities
Seafood dominates Sardinian restaurant menus. Dishes to try include lobster, a speciality of Alghero, and seafood pastas such as spaghetti con vongole (with clams). Great places to eat include Le Grand at the Hotel Cala di Volpe, where chef Maurizio Locatelli wows with traditional dishes such as sea bass cooked in a salt crust, and Quattropassi al Pescatore, the only restaurant in Porto Cervo with an over-water terrace.
Suckling pig
Porceddu – suckling pig grilled over a fire scented with myrtle and juniper – is a must-try. Sample this melt-in-the-mouth speciality at an agriturismo (farmhouse restaurant) such as La Colti, where the porceddu is spit-roasted in the courtyard.
Pasta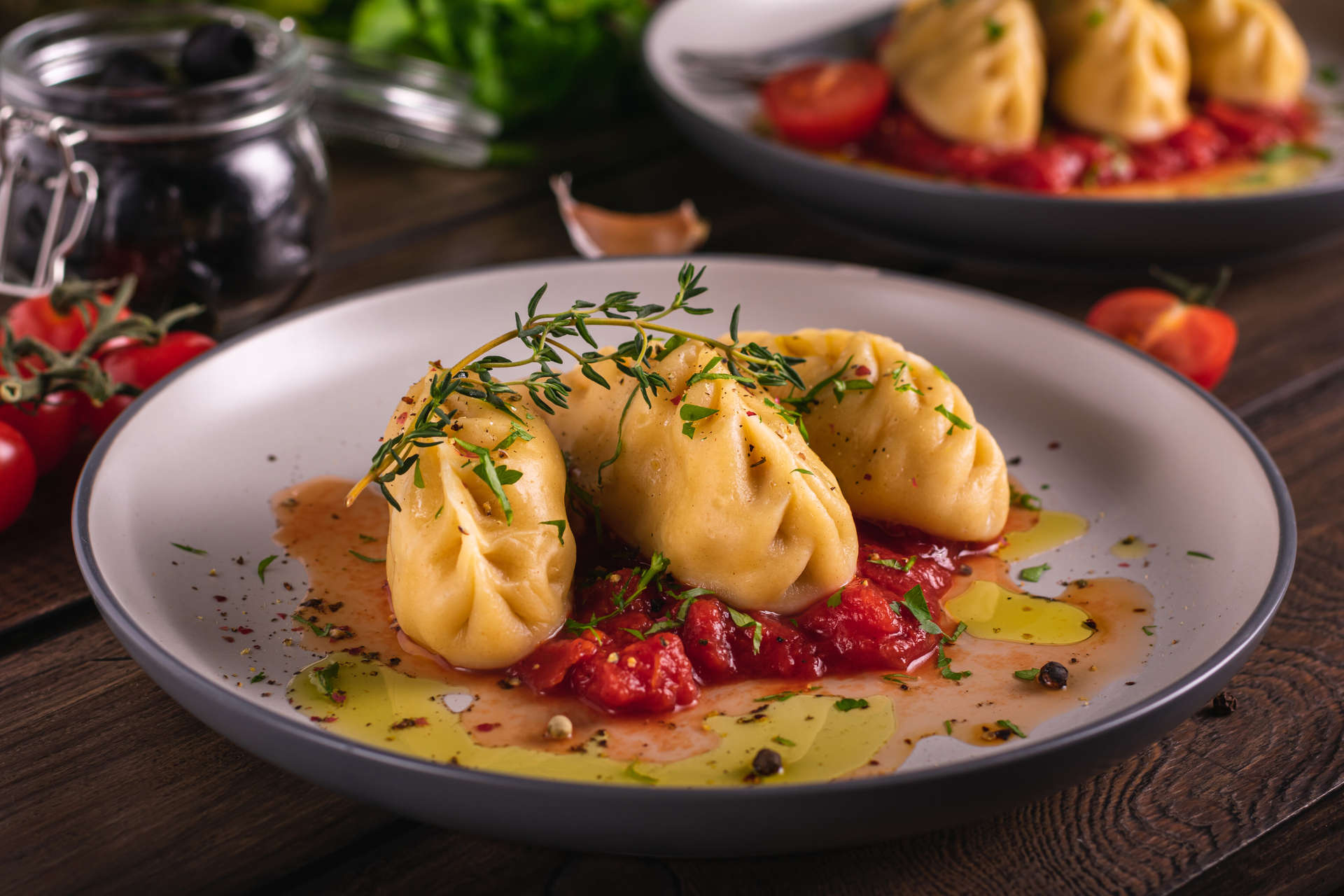 Culurgiones are succulent pasta dumplings filled with cheese and egg (Photo: Getty Images)
Culurgiones are pasta dumplings filled with cheese and egg, while malloreddus are gnocchi-like shapes flavoured with saffron and often served with a sausage ragù. Try them at Sa Domu Sarda in Cagliari, or learn to make your own at Tenuta Pilastru.
Cannonau
The sun-baked slopes of Sardinia's mountainous interior are dotted with vineyards, many producing this fruity red wine. The best vineyard to visit for a tasting is Cantina Dorgali.
Seadas
Ask any Sardinian to name their favourite dessert and they won't hesitate: these fried pastries stuffed with lemon-scented ricotta or pecorino and drizzled with honey are mouth-wateringly good. They're often washed down with mirto, a bittersweet myrtle berry liqueur.
Top things to do in Sardinia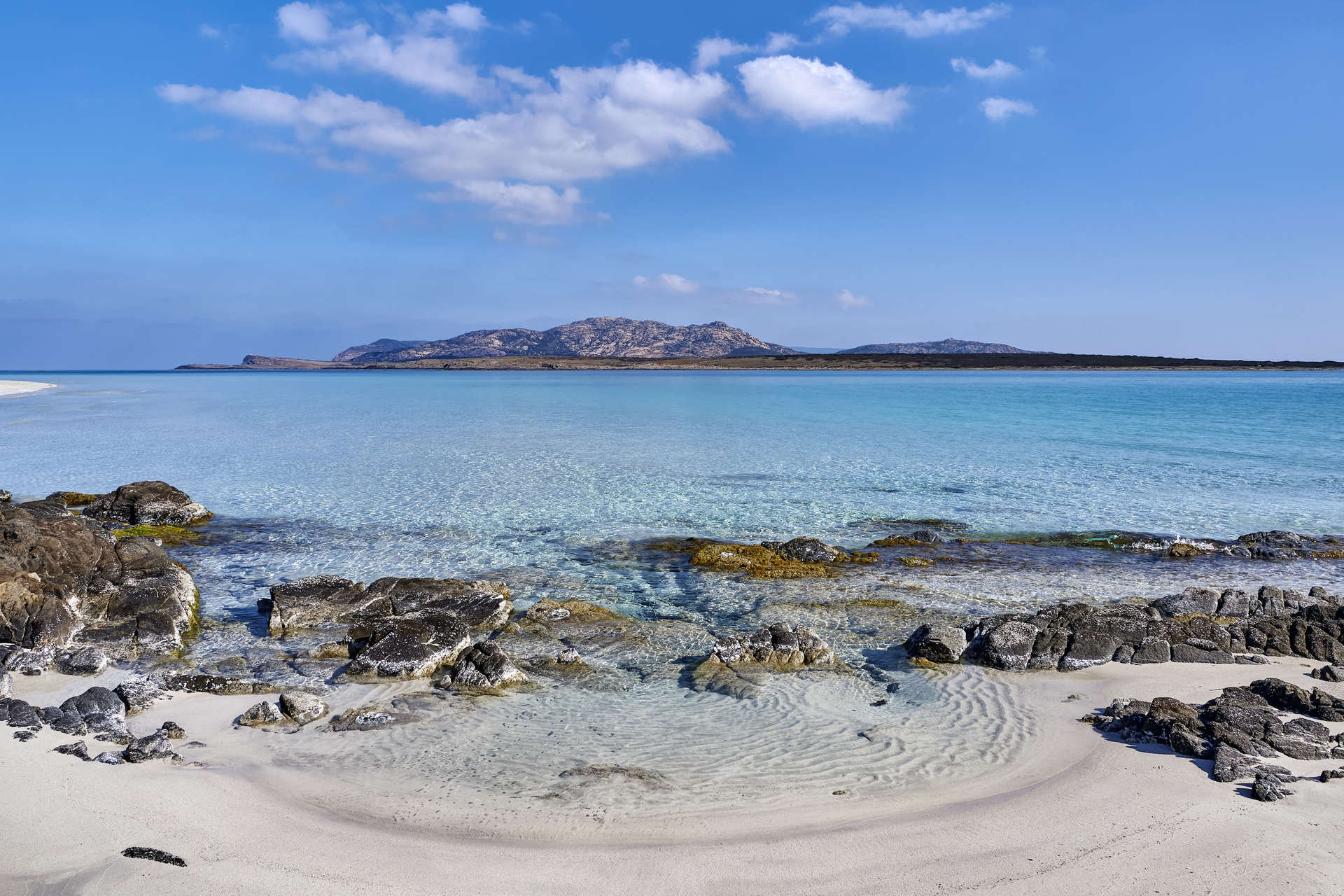 One of Sardinia's most beautiful beaches is La Pelosa at the island's northwestern tip (photo: Getty Images)
With more than a thousand miles of glorious coastline, beach-hopping is one of the best things to do in Sardinia. One of the most beautiful is La Pelosa at the island's northwestern tip. A strip of pristine white sand overlooked by an Aragonese watchtower and lapped by limpid, Caribbean-blue waters, it is beach perfection.
Beyond the beaches, one of the best things to do in Sardinia is explore the Supramonte, a vast expanse of lush forest and rugged peaks, with scenic hiking and cycling trails. An unmissable hike is to the ancient village of Tiscali – a cluster of prehistoric dwellings in the spectacular setting of a mountaintop cavern. The dramatic Gola su Gorropu, Italy's deepest gorge, splits the mighty Supramonte massif in two. Canyoning or trekking into the gorge's depths are also fun things to do.
Other interesting things to do include a visit to Cagliari, Sardinia's historic capital. Medieval architecture, ancient Roman ruins and a host of museums make this a cultural treat if you're in the area.
For a road trip to remember, drive the winding coast road from Alghero to Bosa, Sardinia's prettiest town. Its pastel-coloured houses are stacked on a hillside that's crowned with a castle – an unmissable photo opportunity.
Hidden gems in Sardinia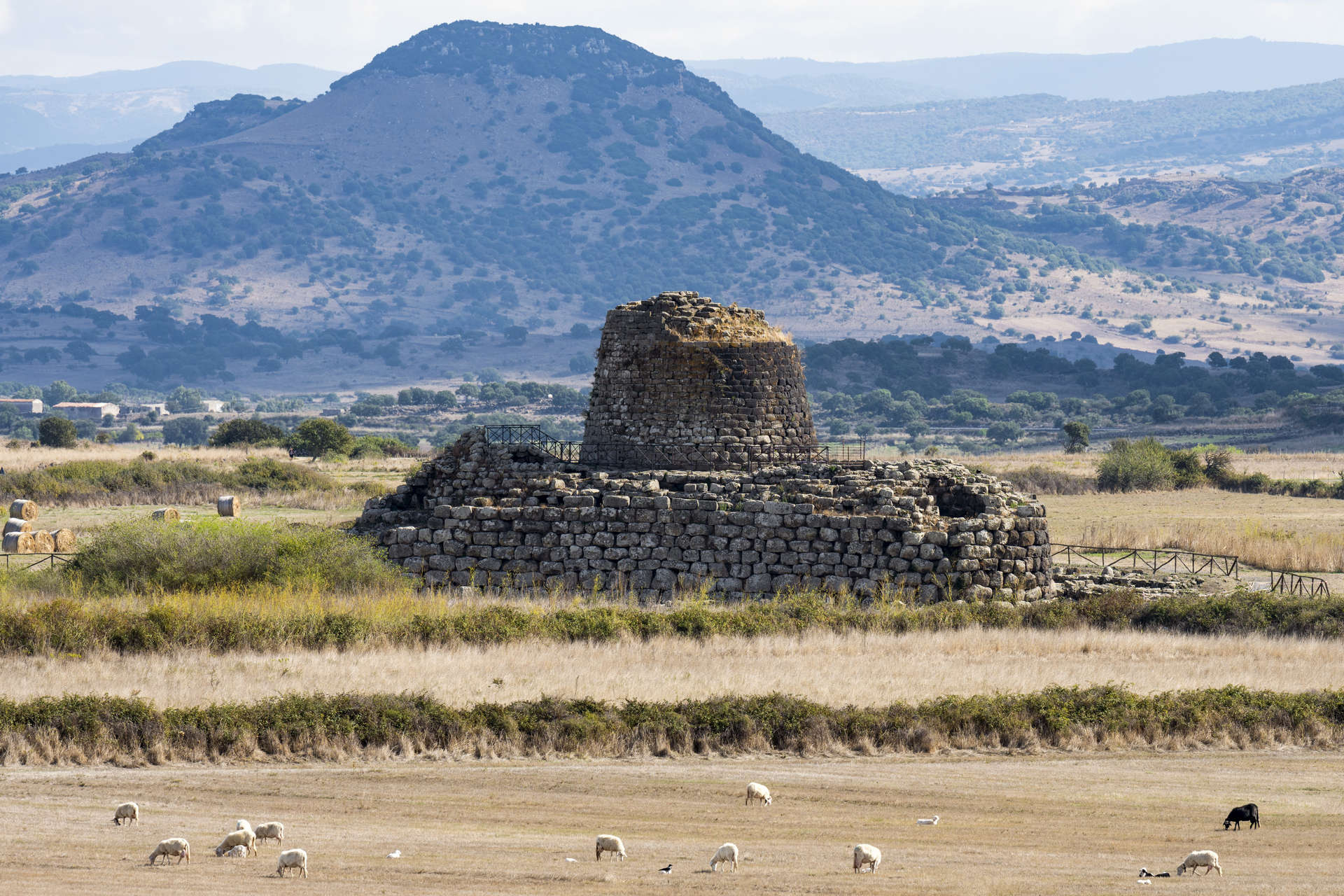 Sardinia features around 7000 of the conical stone watchtowers known as nuraghi, some dating back five millennia (Photo: Getty Images)
Unique things to do in Sardinia include spotting the conical stone watchtowers known as nuraghi. Some 7000 of these mysterious structures are scattered across Sardinia, dating back five millennia. The most famous is Su Nuraxi di Barumini, a UNESCO World Heritage site.
To really get off the beaten track, hire a car to explore Sardinia's wild hinterland. The mountainous Barbagia region provides an earthy contrast to the glamour of the beach resorts. Several of the sleepy mountain villages here harbour street-art murals that depict local culture and traditions. Orgosolo has some 150 murals, painted since the 1960s.
Go deeper
Sardinians love their flag, and you'll see it everywhere: emblazoned across beach umbrellas, towels and T-shirts, and on the label of the ubiquitous Sardinian-made beer, Ichnusa. Known as 'I Quattro Mori' (The Four Moors), it is thought to represent four Moorish princes who were defeated by the King of Aragon in 1096.
Published: July 26, 2022
Last Updated: November 01, 2022