Serbia's capital, Belgrade, fizzes with energy, a city where a great fortress, idiosyncratic museums and vibrant nightlife all demand your time and attention. Beyond the capital, handsome Novi Sad has its own great fortification, while the mountains and monasteries further south offer a healthy dose of adventure sports and culture.
The best places to visit in Serbia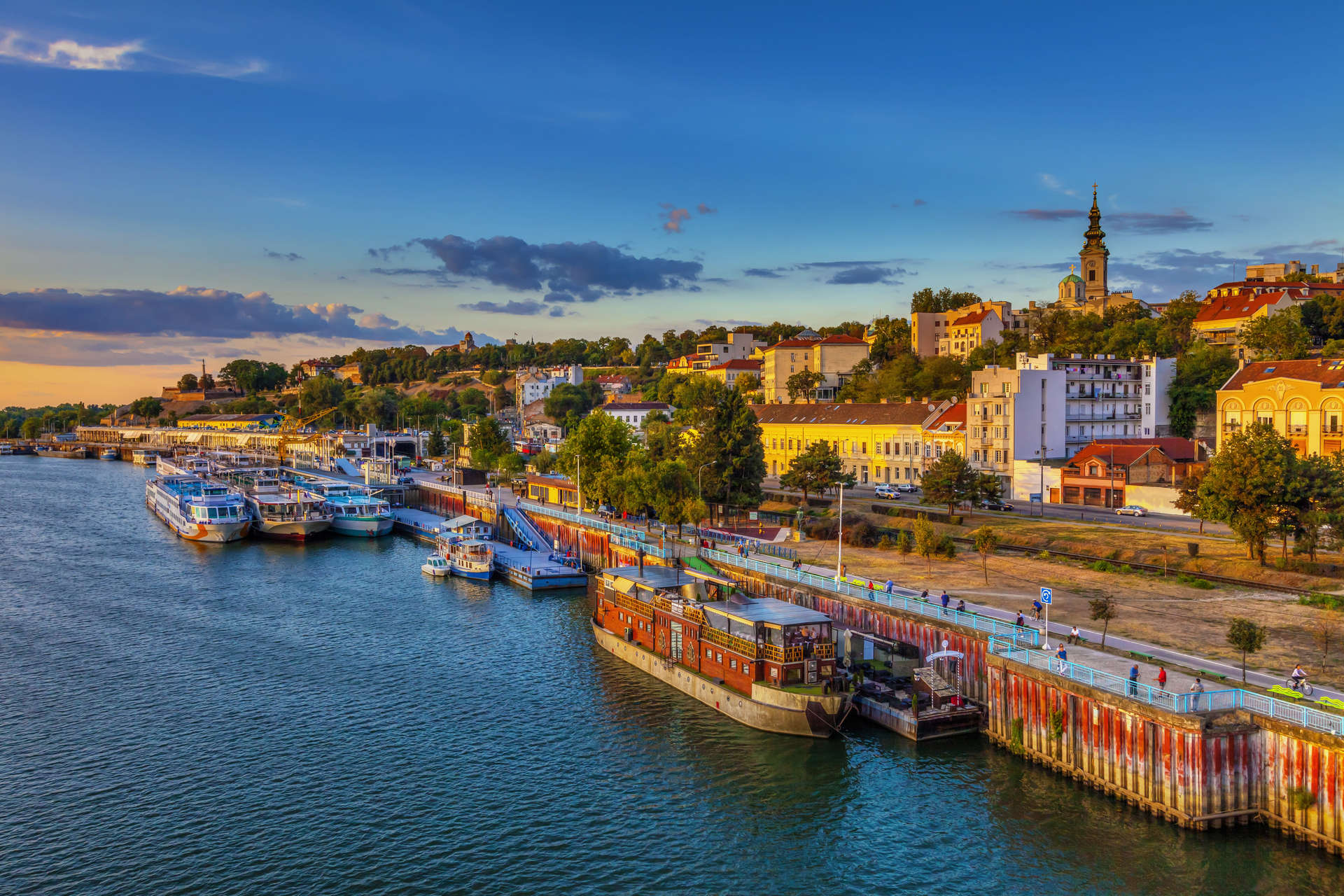 Serbia's capital, Belgrade, fizzes with energy
Belgrade's Nikola Tesla Museum and Museum of Yugoslav History
The Nikola Tesla Museum pays homage to one of the world's pioneering inventors, whose most significant achievement was as a contributor to the development of the alternative current. Numerous personal effects – glasses, a top hat and gloves, and the only known portrait that he sat for, are complemented by demonstrations of his experiments, which are great fun. Across the road, the parkside Metropol, a Luxury Collection Hotel, Belgrade, is the best place to stay in town, courtesy of superbly appointed rooms and a stunning rooftop restaurant.
The centrepiece of the Museum of Yugoslavia is the gleaming white marble tomb of Tito, the country's former leader. Among the arresting displays is a voluminous collection of batons; brass, bronze and wood-carved examples, presented to Tito each year on his birthday during the Youth Relay, a singularly patriotic ritual in honour of the leader. Here too is a silver writing set from John F. Kennedy and Tito's favourite uniform, a brilliant-white ensemble garlanded with medals. In a prime location just off the city's main square, the Courtyard Belgrade City Center conceals polished rooms behind its smart glass facade.
Novi Sad
A youthful, laid-back charmer of a city, Novi Sad is stuffed with remnants of its Austro-Hungarian past, most impressively in the imposing outline of Petrovaradin Fortress, which is also the venue for EXIT, the coolest summer festival in the Balkans; check out the fortress catacombs – a series of atmospheric underground tunnels. On the opposite bank of the Danube is the Štrand, a sandy beach which locals flock to in the summer. North of the city centre, the accomplished Sheraton Novi Sad offers sparkling rooms as well as a terrific wine and tapas bar, the perfect end to a day's sightseeing.
Belgrade's Ada Ciganlija and Zemun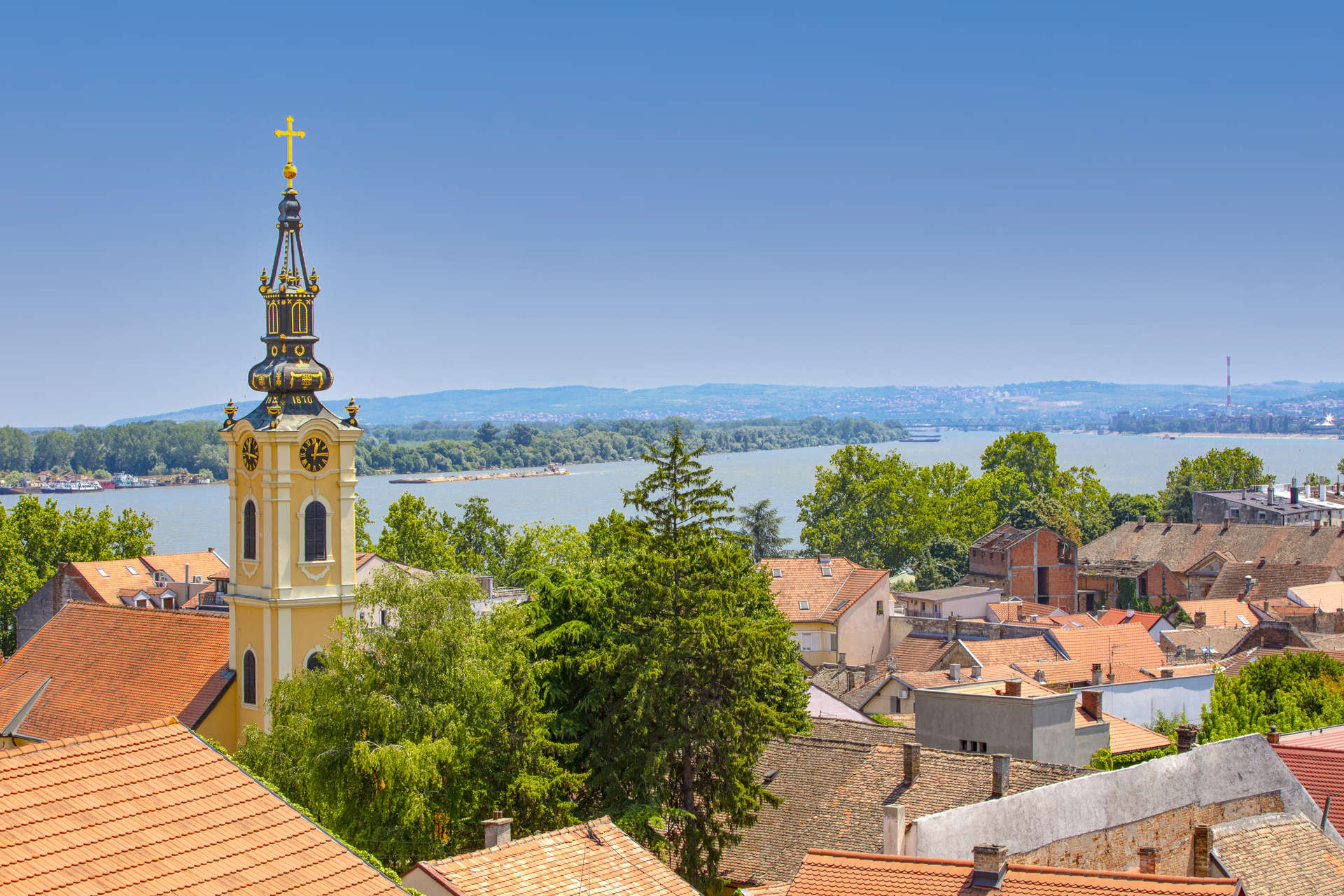 Sunset cruises along the Danube take in a host of sights such as the charming suburb of Zemun
In terms of where to go beyond the centre, head for Ada Ciganlija, a heavily forested peninsula on the southern bank of the Sava and a popular summer hang-out for Serbians, owing to its string of sandy beaches and plethora of activities, from kayaking to bungee jumping. Alternatively, take a trip to the old suburb of Zemun which, until 1934, was a separate town. Wander the narrow, cobblestoned streets of Gardoš Hill – site of the splendid Baroque Nikolajevska Church – and the cafés and boutique shops of Gospodska, before enjoying a stroll along the promenade and, to round the day off, a fish supper in one of the many excellent restaurants.
What to eat and drink in Serbia
Barbecued meat
This nation of carnivores' favourite dishes revolve around meat. Take your pick from ćevapčići (rissoles of spiced minced beef), pljeskavica (essentially an oversized hamburger), vešalica (boneless pork loin) and ražnjici (a skewer of meats). Belgrade has numerous great places to eat these treats, though few are better than Kod dloglavog orla, whose lush summer garden is a fantastic spot to dine.
Sarma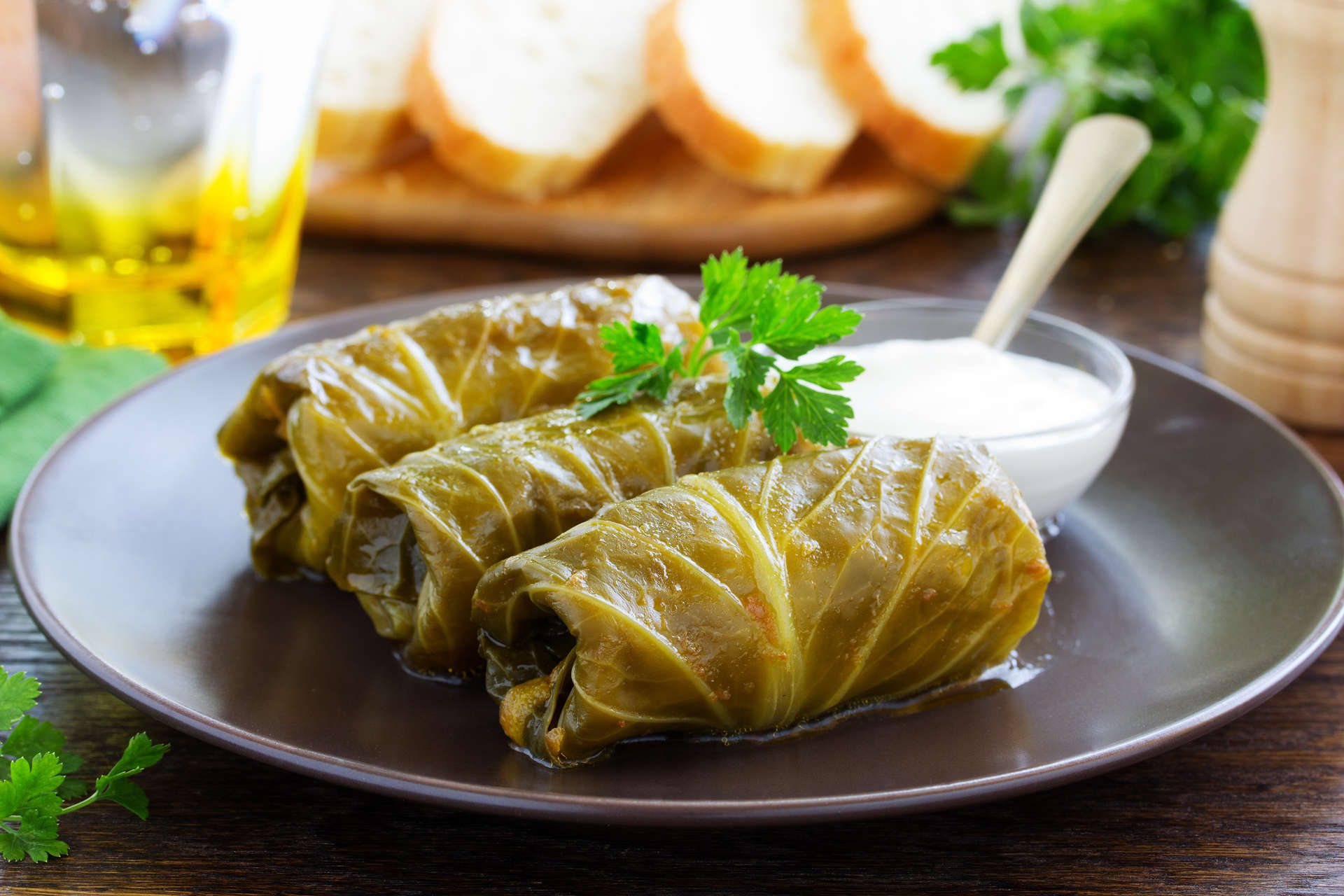 Delicious sarma are cabbage leaves stuffed with smoked meat, rice, onions and herbs, and served with sour cream
Of the local dishes to try, the most traditional, and one of the tastiest, is sarma, a wholesome meal of sour cabbage leaves stuffed with smoked meat, rice, onions and herbs, and served with sour cream. For some of the best sarma in town, head to the atmospheric Tri Šešira (Three Hats), a Belgrade institution located on Skadarlija; you'll probably find yourself being serenaded by folk musicians, too.
Rakija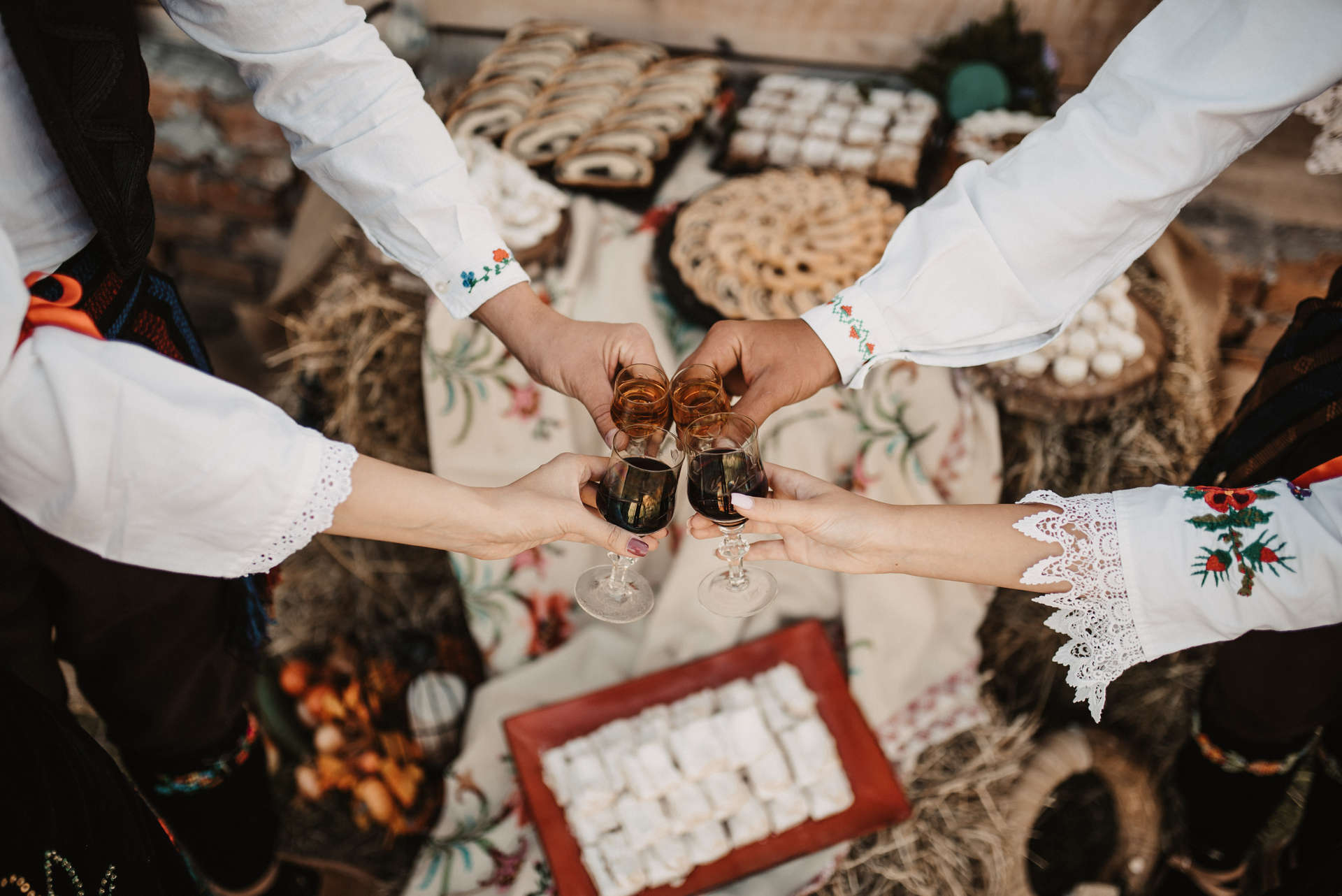 Everywhere you go in Serbia, you'll be offered a glass of rakija, the powerful fruit brandy drunk that is the country's national drink
The national drink – and one you will be offered everywhere you go – is rakija, a powerful fruit brandy drunk neat; the classic version is šljivovica (plum), but they come in many different flavours, including pear, apricot and quince. Any bar worth its salt will have a decent selection of rakija, though few are more enjoyable, or boisterous, than Belgrade's iconic splavovi, floating bars and clubs which line the banks of the Danube and Sava; try Play or Hua Hua.
Top things to do in Serbia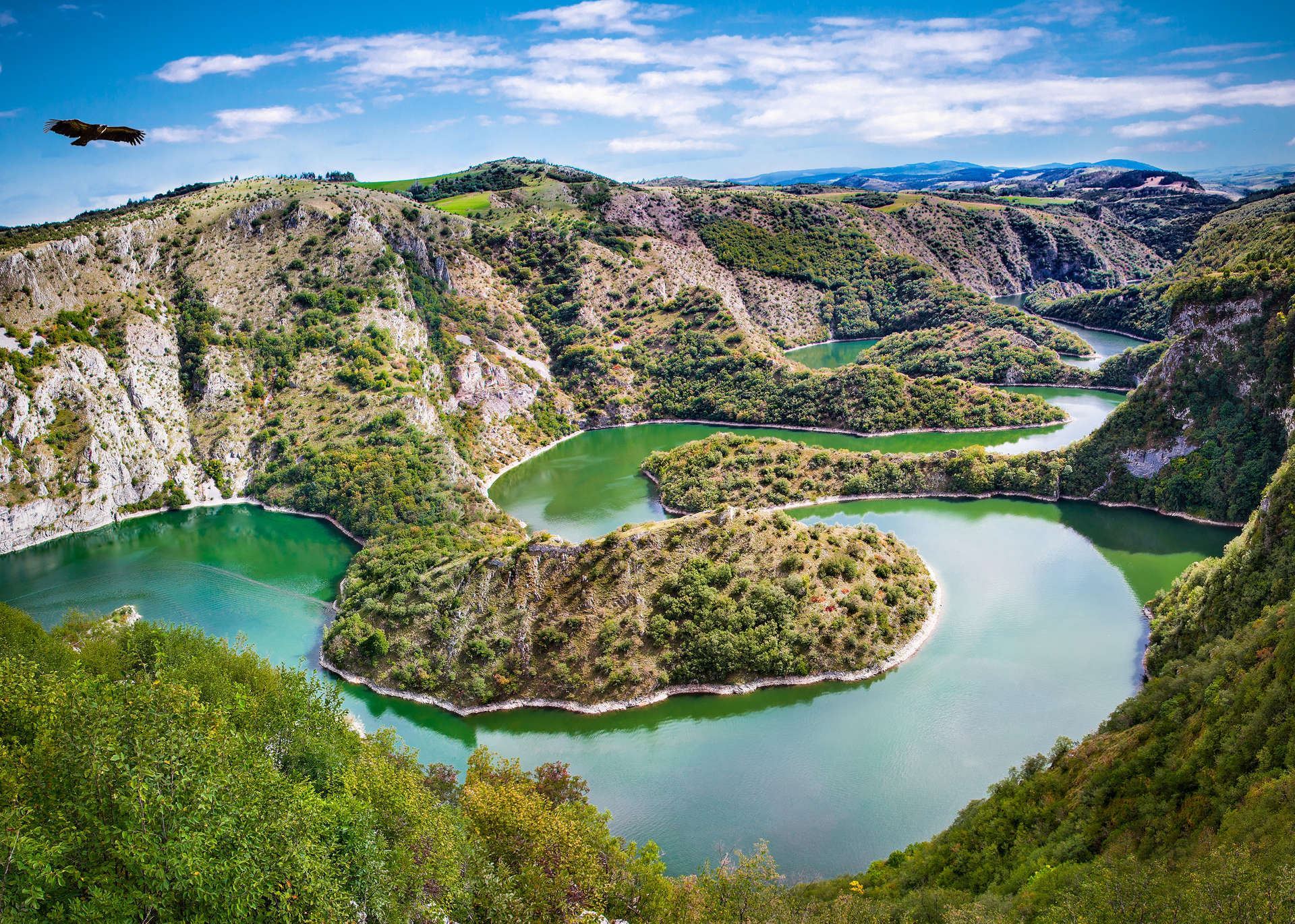 A kayaking trip on the Uvac River is one of the most thrilling things you can do in Serbia
Belgrade's nightlife is simply unmissable. In the reinvented riverside neighbourhood of Savamala, several venues have taken up residence in disused harbour warehouses: two of the best are KC Grad, a vibrant cultural centre whose atmospheric steel and concrete space is the setting for an entertaining variety of happenings, focused on everything from fashion and food to film and music; and the brilliant Ben Akiba Comedy Club and Bar, Belgrade's first stand-up comedy club, which also has art exhibitions and is a great place to have a drink in its own right.
Among the best things to do at the weekend is to go hiking or cycling in the lovely Fruška Gora hills, Serbia's oldest national park, which is also peppered with ancient monasteries. Lots of Serbia's most fun things to do centre on the country's mountainous central belt, where all manner of adventurous pursuits beckon, including skiing on Kopaonik, canyoning in the Valjevo mountains, and kayaking on the Uvac River.
One of the most interesting things to do in Serbia is to track down the country's medieval monasteries, tucked away amongst the softly rolling hills of the south; these great hubs of Orthodox religion – notably Studenica, Žiča and Sopočani – were founded in the twelfth and thirteenth centuries and are revered for their brilliant frescoes depicting images of venerated saints and biblical events.
Hidden gems in Serbia
There are few better alternative things to do in Belgrade than to take a sunset cruise on the Danube. Kick back with a beer or a shot of rakija for the 15km trip along this mighty river, taking in a host of sights such as Zemun and the Kalemegdan Fortress. Close to the village of Ivanjica in southwestern Serbia, a visit to the paleolithic-era Hadži Prodan caves is one of the most unique things to do in the country. After inspecting this breathtaking complex of stalactites and stalagmites, discover some of the artefacts found in the depths at the neighbouring museum.
Go deeper
A Slavic language that has much in common with Croatian and Slovenian, a few useful words include zdravo (hello), dovidjenja (goodbye) and hvala (thank you).
Published: July 26, 2022