There are few countries where you can swim with dolphins in the morning and go on a Big Five safari in the afternoon – but you can in South Africa. And it's a year-round destination – highlights include summer (December to February) in Cape Town and dry-season safaris from May to September.
The best places to visit in South Africa
Cape Town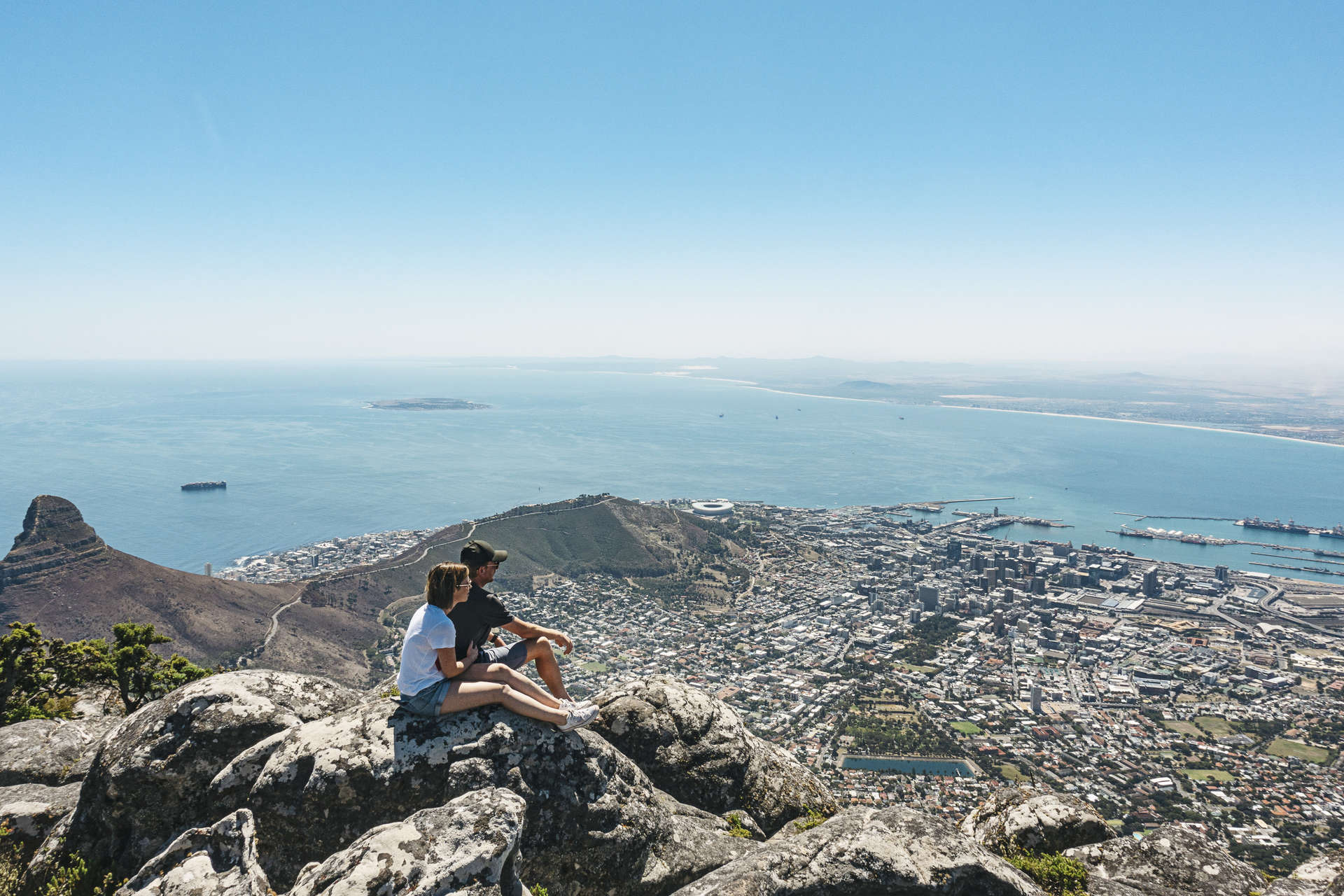 Cape Town is one of the most beautiful cities in the world
Cape Town is arguably one of the most beautiful cities in the world. With the iconic Table Mountain rising majestically behind the city bowl and the suburbs flanked by the wildlife-rich ocean, there are magnificent views wherever you look.
Beyond the scenery, Cape Town also has an incredible foodie scene with new restaurants opening all the time; it's within a short drive of Stellenbosch and Franschhoek, two of the wine-making capitals of the world; and it's home to historic sites including the former prison on Robben Island that held anti-apartheid activists such as Nelson Mandela.
Staying at the V&A Waterfront's Protea Hotel Cape Town Waterfront Breakwater Lodge puts you in a prime central location, as does Protea Hotel Fire & Ice! Cape Town, with its apartment-style lofts.
Johannesburg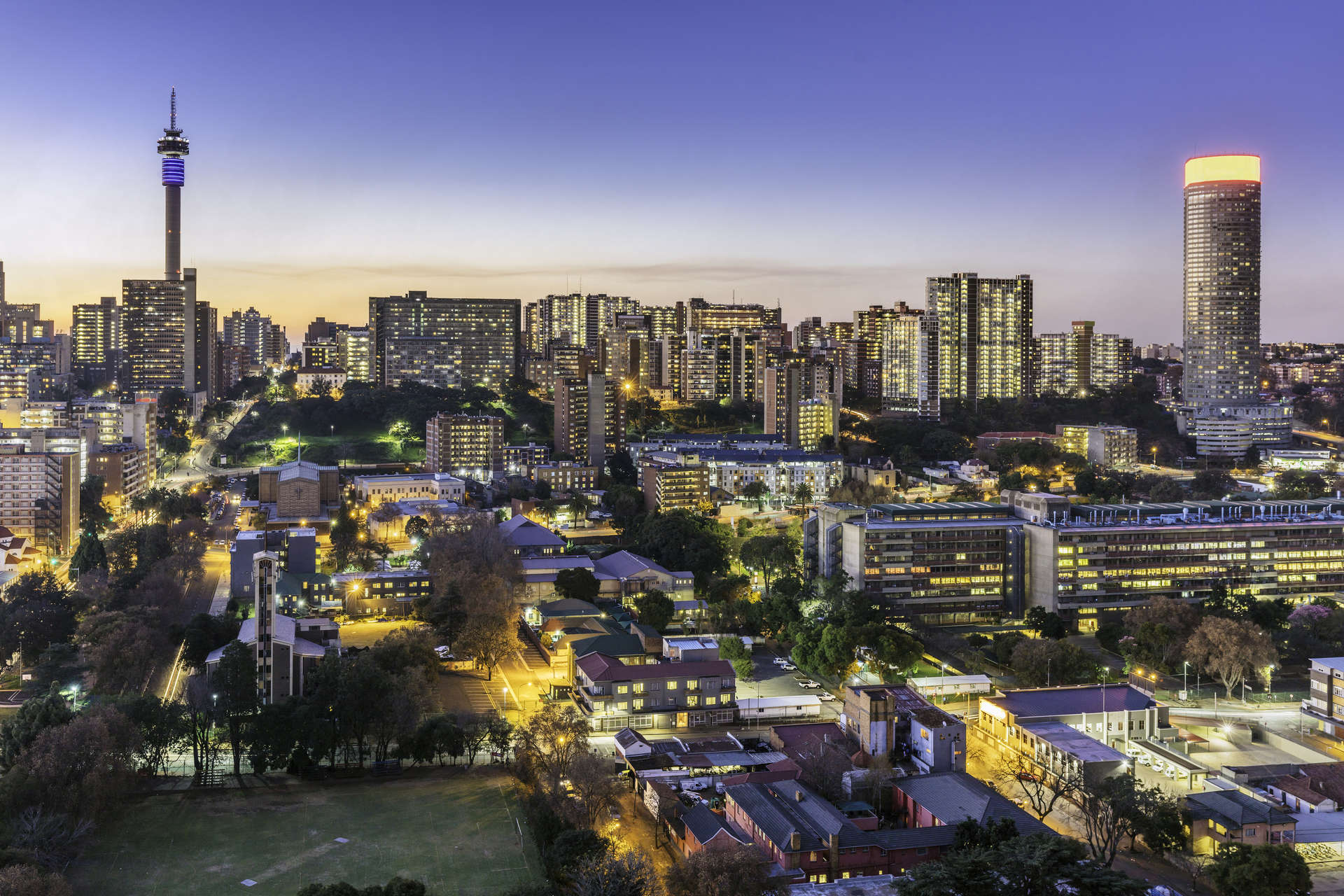 Johannesburg is the coolest city in South Africa,
The coolest city in the country, Johannesburg has style, edge and knows how to hustle. South Africa's financial capital and largest city, Joburg has a suburb to suit most visitors – from slick Sandton to the grittier inner-city with its street art and fashion scenes. For nightlife, Joburg delivers, whether you're into classy cocktails bars or house music at the club. It's also a very green city with tree-lined streets and parks for escaping the city noise. The four-star Johannesburg Marriott Hotel Melrose Arch in northern Joburg's Melrose Arch Precinct is one of the very best places to stay in town.
Durban
Head to Durban for laidback beach culture
Laidback Durban is where to go for beach culture – especially surfing. Its sun-drenched Indian Ocean coastline is a great place to ride waves and soak up rays. Stay at the Protea Hotel Umhlanga Durban for a base right by the beach in the most upmarket neighbourhood. It's also a hot destination for foodies with a penchant for Indian food – Durban is home to the largest population of Indians outside India. Try a bunny chow – more on that in the section below. Staying on the Indian theme, Mahatma Gandhi lived here during his years in South Africa and his former home is now a museum.
The Garden Route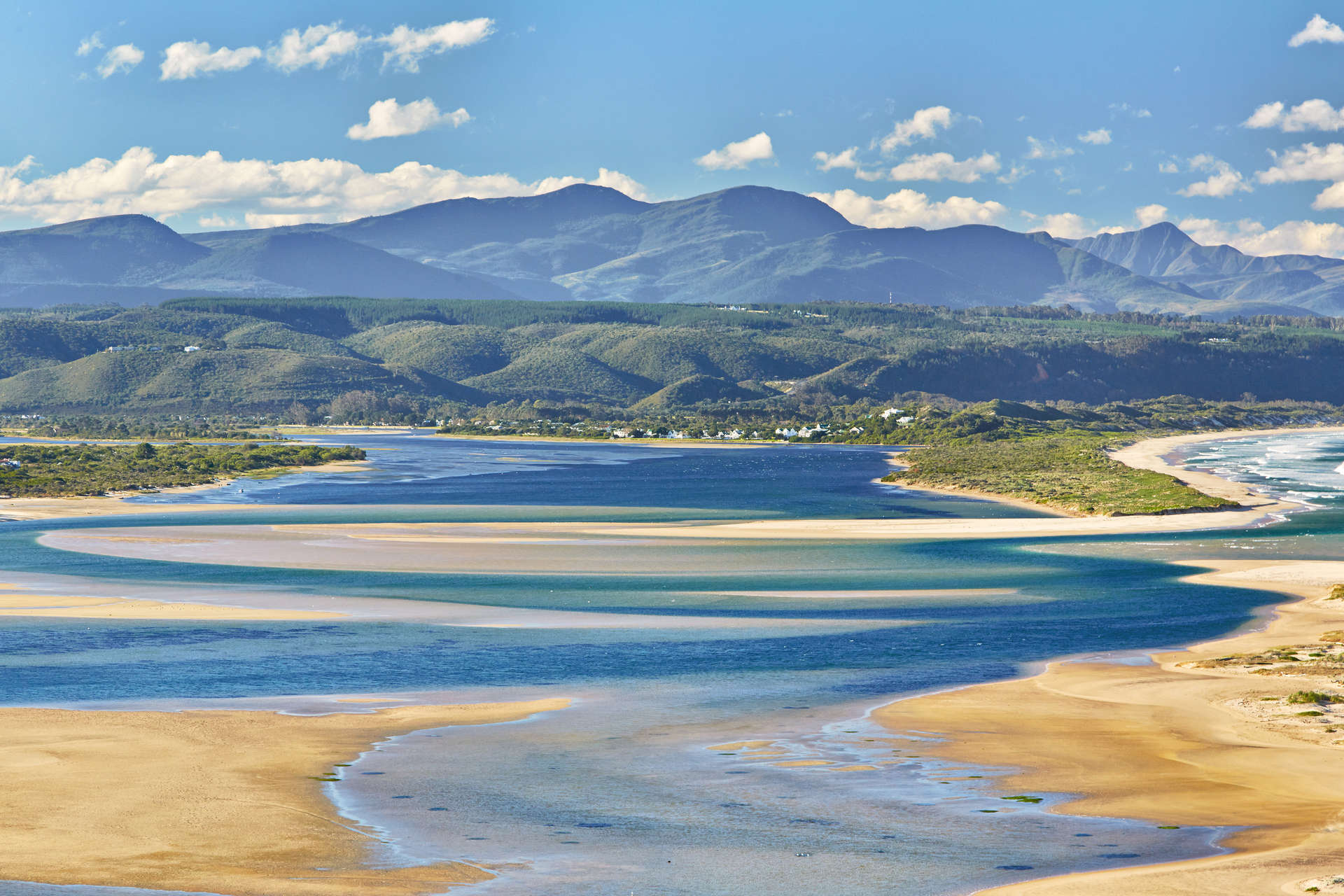 The Garden Route is a beautiful 200km stretch of coastline in the Eastern and Western Cape Provinces of South Africa
It isn't hard to see why the Garden Route is so popular with road trippers in South Africa. Running along the southern edge of the Western and Eastern Capes, the Garden Route passes the coastal towns of Mossel Bay, George and Knysna. Most people combine it with stays in Cape Town and Gqeberha (formerly Port Elizabeth) at either end.
Places to visit along the way include Indian Ocean beaches, multi-day hiking trails such as the Tsitsikamma Trail, and – if you're brave enough – the Bloukrans Bridge bungee jump. Break up the journey and spend a couple of nights at the Protea Hotel Knysna Quays.
What to eat and drink in South Africa
Bunny chow
The bunny chow is probably South Africa's most internationally famous dish. It's a hollowed-out loaf of bread filled with curry and was thought to have originated with Durban's Indian migrant workers as an easily transportable lunch. Durban's The Oriental is one of the most popular spots to try it, but there are many other great places to eat a bunny chow – ask locals for their recommendations.
Wine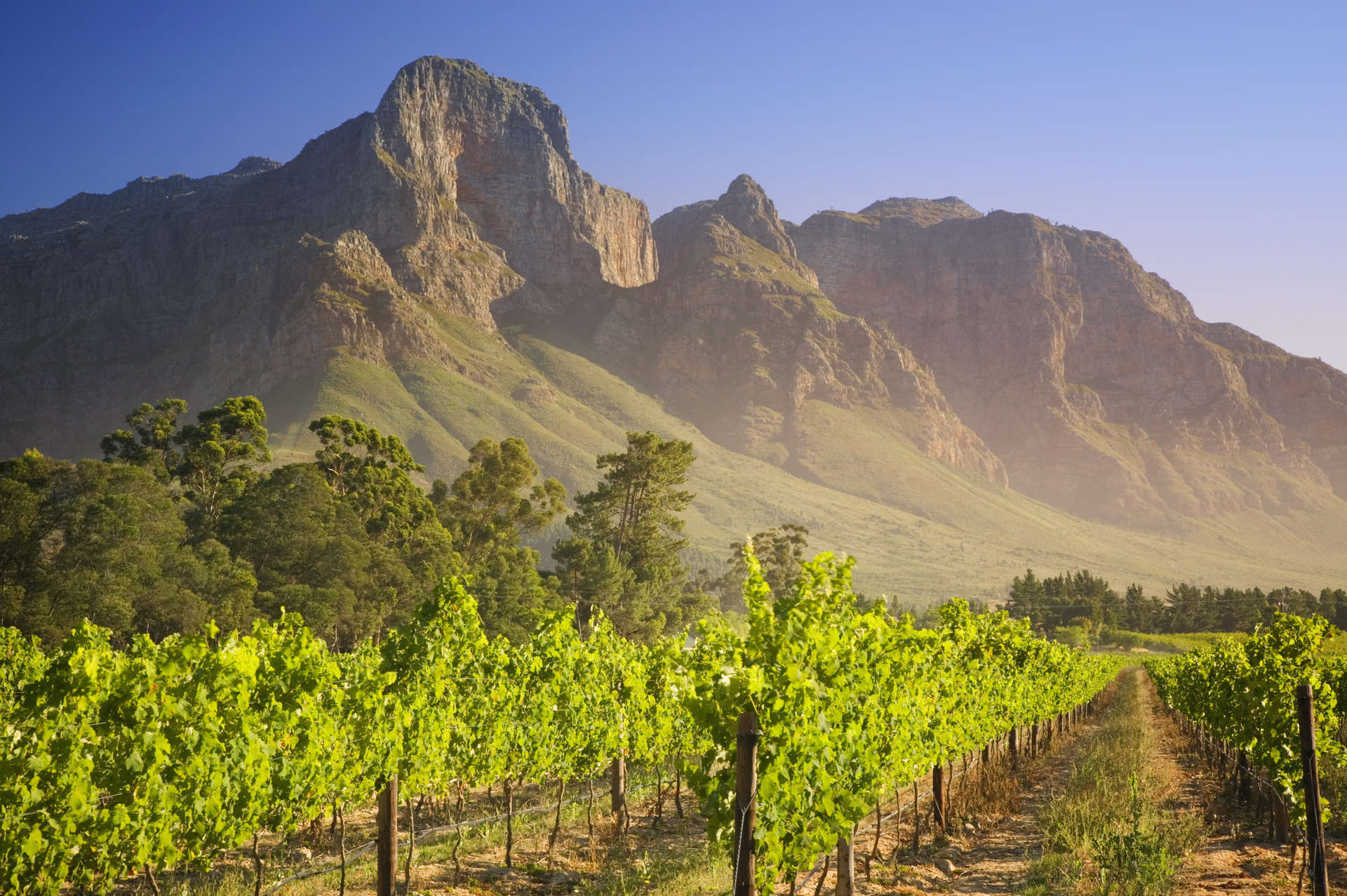 South Africa is one of the top wine regions in the world
South Africa's Western Cape – specifically the vineyards around Stellenbosch and Franschhoek – is one of the top wine regions in the world. Spend a day touring the winelands and sampling some of the best vintages – the Rubicon at Meerlust is a must-try.
Bobotie 
Bobotie, spiced mincemeat baked under an egg-and-milk crust, is of the tastiest Cape Malay dishes to try and perfect for winter evenings. Head to Cape Town's Cape Malay neighbourhood, Bo-Kaap, to sample the bobotie at Bismiellah.
Braai
A braai (barbecue) is South Africa's favourite kind of dining. A typical braai includes grilled meats, maybe some braai broodtjies (grilled sandwiches), served with pap (similar to polenta), salads and chakalaka (tomatoes, beans and chilli). If you have friends or family in South Africa, it's likely you'll be invited over for a braai – otherwise, campsites, parks and self-catering accommodations commonly have braai areas.
Top things to do in South Africa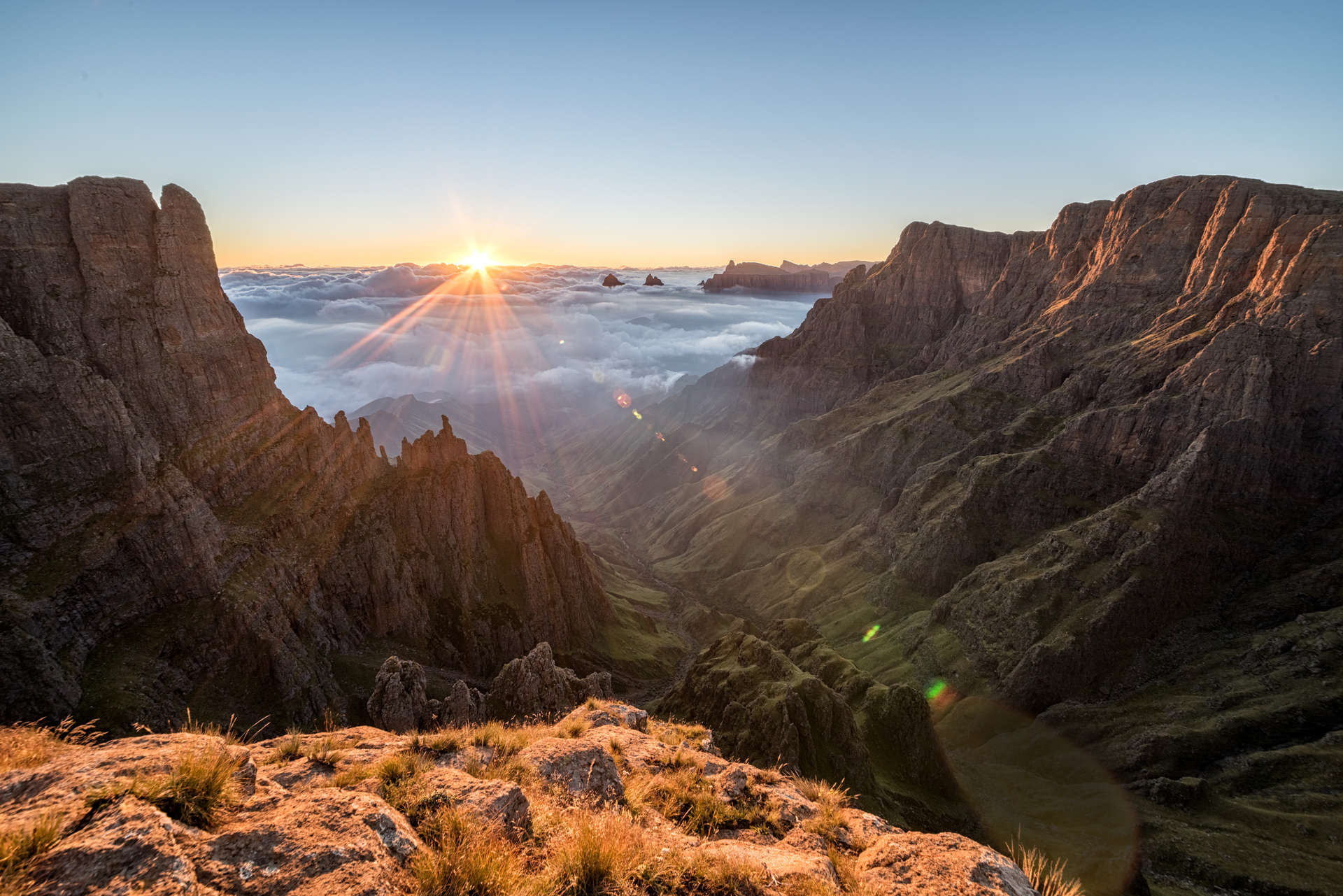 The Drakensberg Mountains of KwaZulu-Natal are a few hours' drive from Durban
A Big Five safari is hands-down one of the most fun things to do in South Africa. For first-time safari goers, the iconic Kruger National Park is unmissable – there's a range of options depending on your budget, from self-driving or staying at one of the park's ultra-luxurious lodges.
If you love hiking, spend some time exploring the dramatic Drakensberg Mountains of KwaZulu-Natal, a few hours' drive from Durban. Then visit one of the KZN battlefields, such as Islandlwana and Rorke's Drift, where your guide will describe the events of the Anglo-Zulu Wars. Another of the most interesting things to do while in SA is to visit Cape Town's excellent District Six Museum to learn about the forcible removal of people of colour from this part of the city.
Among the very best things to do in South Africa is road-tripping the Garden Route, which runs along the southern edge of the African continent. Start this scenic journey in Cape Town and drive along the Western Cape's Whale Route, stopping off at the beautiful white-sand shores of De Hoop Nature Reserve. Here, between June and October, you can watch the migratory southern right whales playing and relaxing in the Indian Ocean shallows.
Hidden gems in South Africa
The Cederberg Wilderness Area is much-loved by South Africans, but barely visited by visitors. The wilderness region is only a couple of hours north of Cape Town and an excellent destination for hiking or wild camping – but there are also unique things to do such as guided tours of rock art sites, created thousands of years ago by indigenous southern Africans.
Over on the other side of the country, taking a road trip along the Eastern Cape's Wild Coast is among the best alternative things to do, being off the beaten path for most tourists. If you dive, go in June and July when the sardine run draws great numbers of dolphins, whales and sharks to these shores.
Go deeper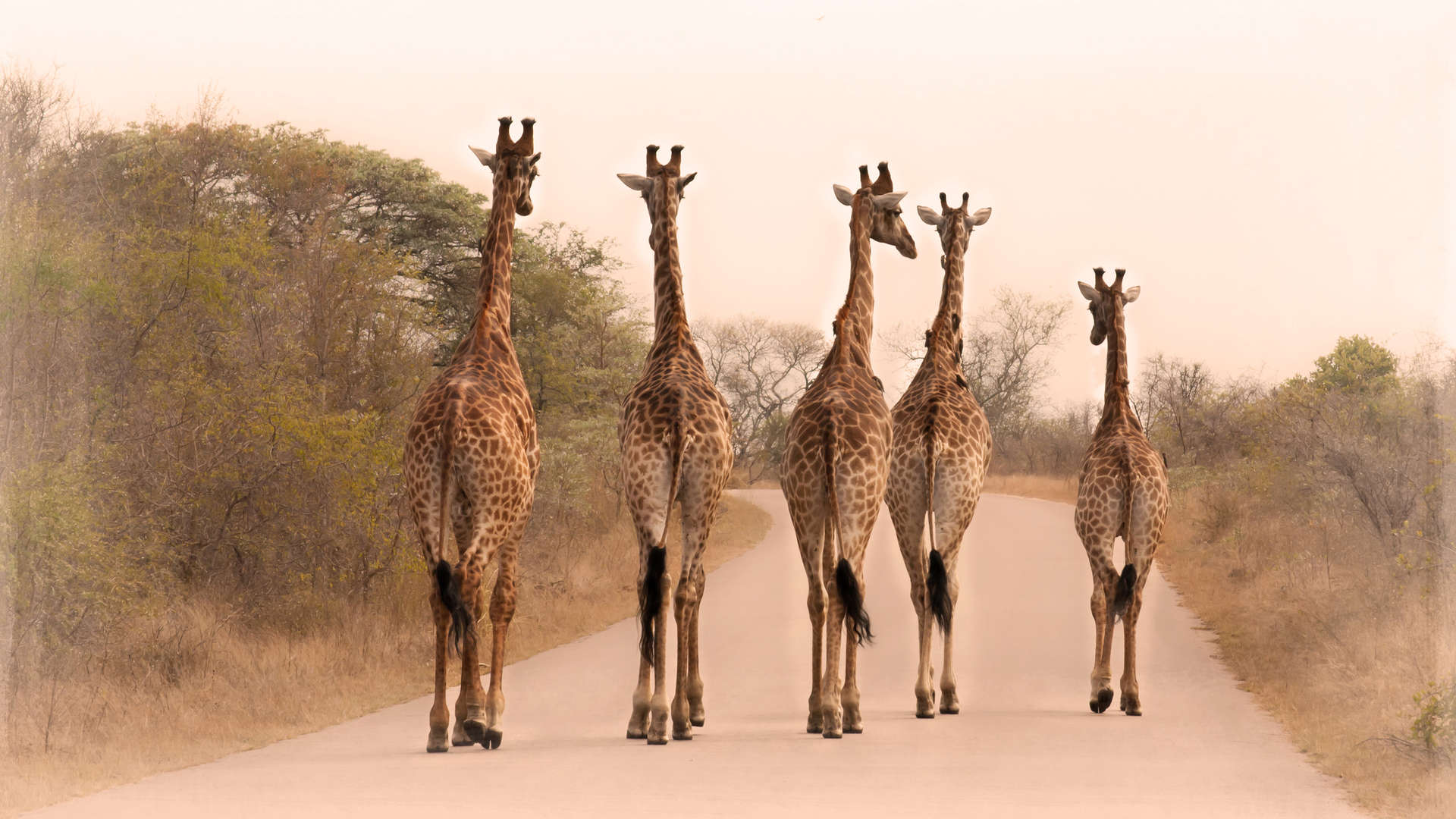 A Big Five safari is one of the most fun activities you can do in South Africa
South Africa has 11 official languages (including English) and the dominant language changes depending on where you are. In KwaZulu-Natal, for example, most people speak Zulu – hello is sawubona. English is spoken in most places.
Published: July 26, 2022