Romantic, exotic Tanzania is one of the most visually appealing countries in the world and famous as Zanzibar is the birthplace of Queen's lead singer, Freddy Mercury. Well known for wildlife, Mt. Kilimanjaro, and white-sand beaches, weatherwise June through September is the best time to visit and to see the unforgettable Wildebeest migration on the Serengeti. The summer is an enjoyable time to stretch out on the white sand beaches of Zanzibar where you'll detect the scents of vanilla, cinnamon and cardamon wafting in the air. Add in the turquoise blue Indian Ocean, water sports for active types and you have the perfect destination.
The best places to visit in Tanzania
Dar Es Salaam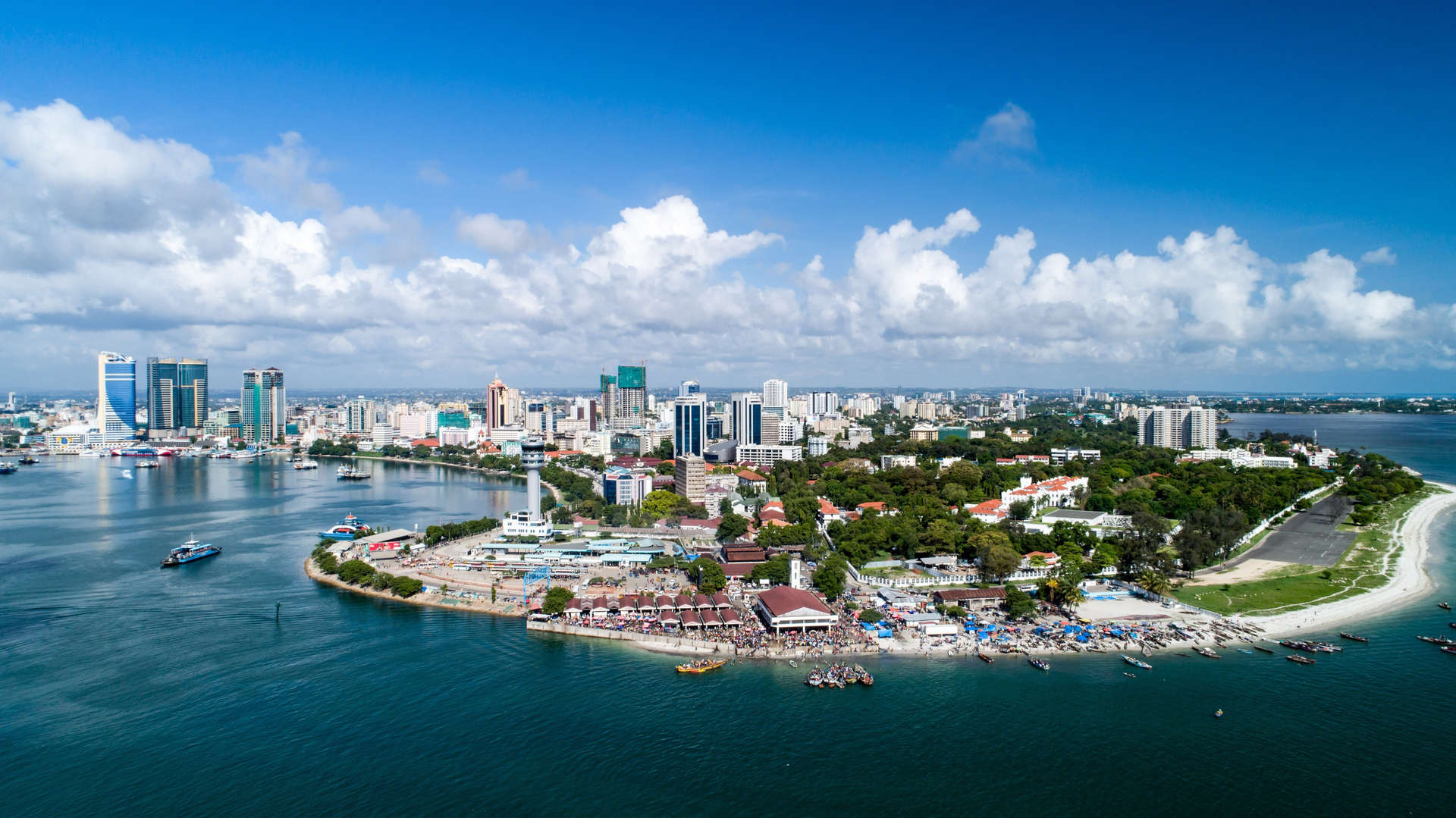 Dynamic Dar Es Salaam is one of Africa's most fascinating places to visit thanks to its mix of cultures
The former capital city of Tanzania (and still its biggest city) is dynamic Dar Es Salaam. This is one of Africa's most fascinating places to visit thanks to the mix of cultures that visitors will experience in the city, plus important events such as Swahili Fashion Week. Founded by the sultan of Zanzibar in 1862, the German East Africa Company formed a base here 30 years later and the town's status grew, not least since the busy harbour is at the centre of the world's great sea trade routes. It is at the harbour that the Kivokuni Fish Market occurs every day as fishermen in their dhows dock at dawn to sell fish caught overnight. The Four Points by Sheraton Dar Es Salaam New Africa is well situated for getting around the city and enjoys commanding rooftop views over the Indian Ocean. Alternatively, the Protea Hotel Dar Es Salaam Oyster Bay, with its internal garden and swimming pool, is near Coco Beach, a long stretch of gorgeous sand dotted with coconut stands.
Arusha, gateway to the Northern National Parks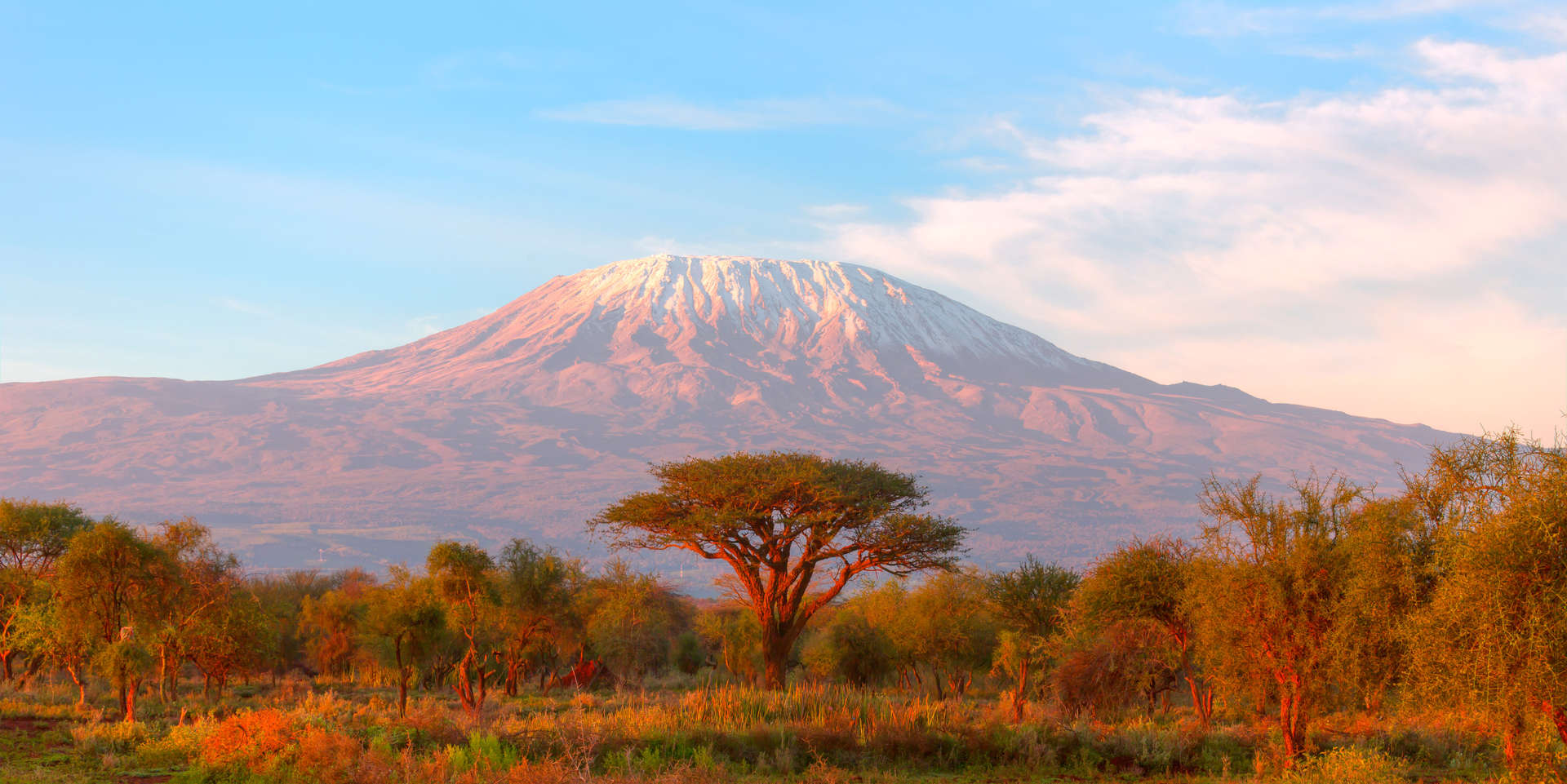 The city of Arusha is the perfect base from which to travel to the very top of Africa in the majestic form of Mount Kilimanjaro
Arusha is where to go if you're keen to access Tanzania's Northern National Parks - it's from this city, indeed, that you can get to the very top of Africa in the majestic form of Mount Kilimanjaro. You might also want to visit Ngorongoro Crater National Park, Lake Manyara National Park and the Tarangire National Park for elephants. The Four Points by Sheraton Arusha, the Arusha Hotel is perfectly situated as a base for explorations.
Stone Town, Zanzibar City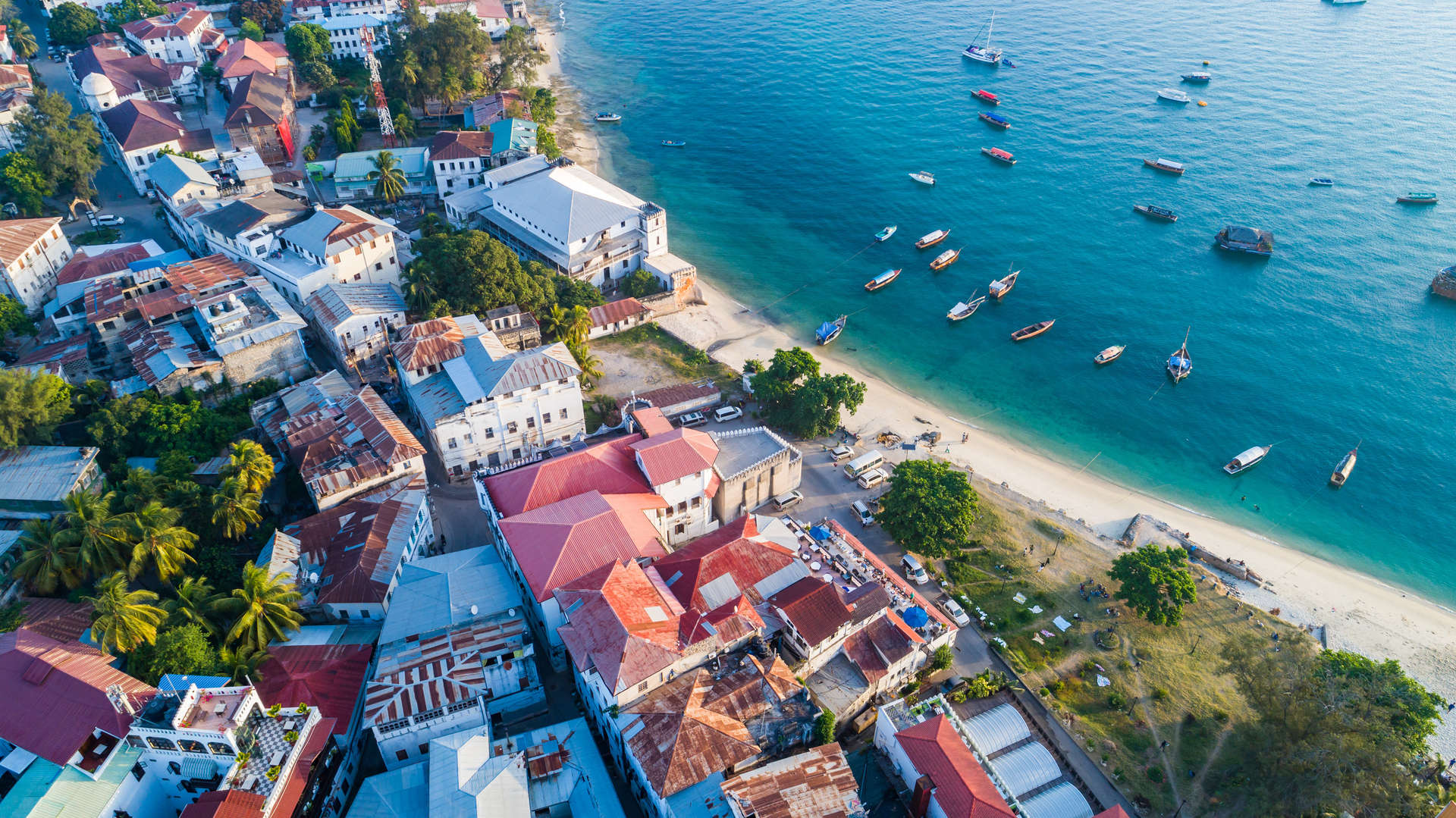 Stone Town, the historic quarter of Zanzibar City, is a visual treat, with its Persian bathhouses, latticework balconies and elegant minarets
One of the best places to visit on the Zanzibar Archipelago's largest island, Unguja, is Stone Town, the historic quarter of Zanzibar City. Wander through the maze of narrow streets, encountering Persian bathhouses, ornately carved doors, latticework balconies and elegant minarets. There are phenomenal beaches on Unguja, making diving, kitesurfing and other watersports very popular. About 5km from Stone Town is one of this island's best places to stay. Situated in the atmospheric grounds of a former school, the Protea Hotel at Zanzibar at the Mbweni Ruins is known for its languid, palm-fringed beaches and golden sunsets.
What to eat and drink in Tanzania
When enjoying that first meal in Zanzibar, Tanzania, you might imagine you've been transported to India, such is the enormous variety of spices used. The centuries of trade and migration have created a culinary melting pot, with turmeric, cardamon and cloves turning up in curries, baltis, and soups.
Coconut bean soup
The national dish of Tanzania is cooked and enjoyed on 9 December - Independence Day. It's a simple but delicious soup of coconut milk, kidney beans, maize, onions, and tomatoes.
Zanzibar pizza
More like a savoury crepe, the Zanzibar pizza features onions, peppers, meat, an egg, and cheese, and then pan fried. Mr Nutella Zanzibar Pizza, on Stone Town's seafront down the hill from the Old Fort off Mizingani Road, is fresh and authentic.
Urojo soup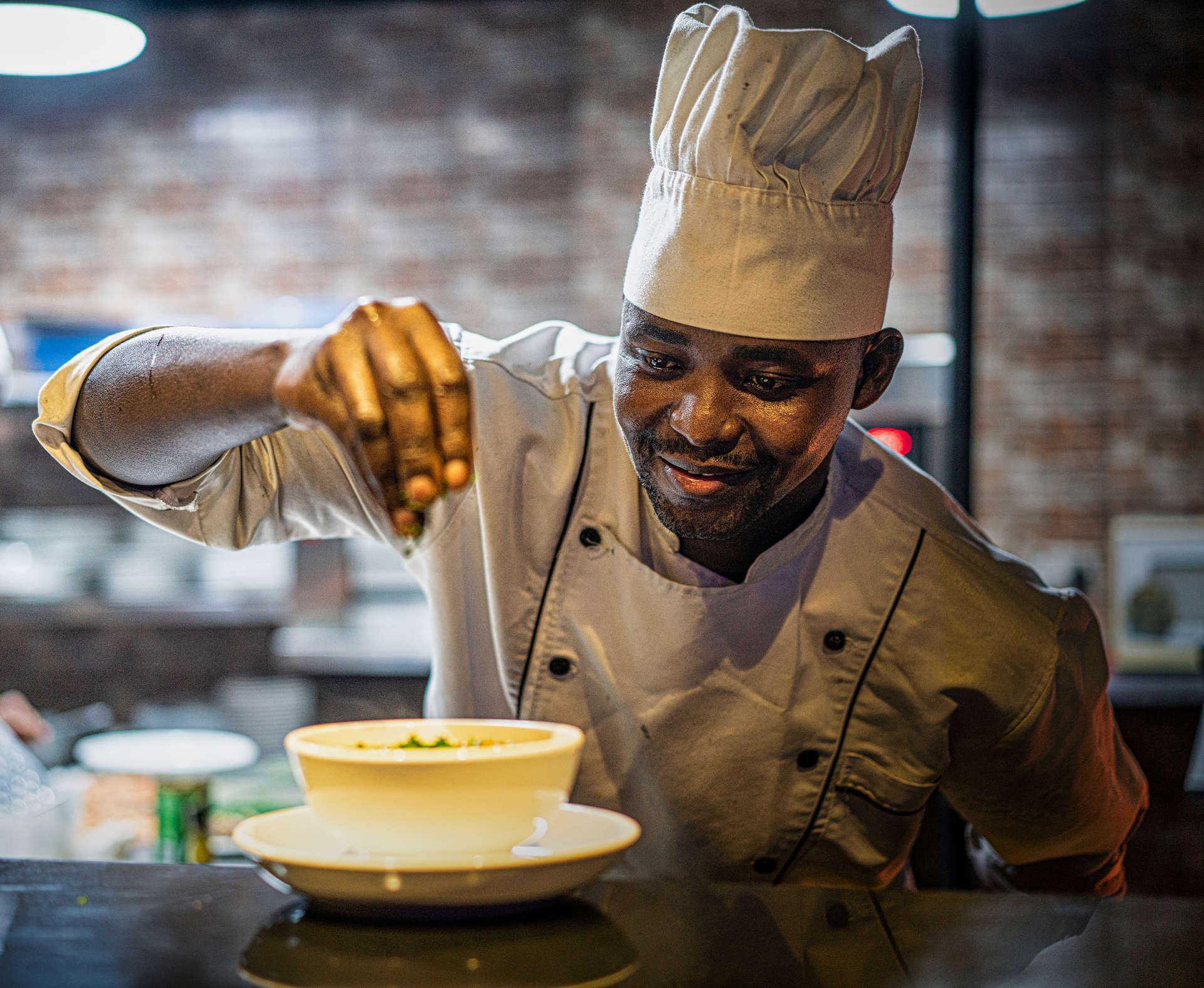 Urojo soup is a wonderfully tangy and aromatic treat
This wonderful concoction typically comprises a bowl of tangy soup with much added: crispy bhajias, fried mashed potatoes, a spoonful of coconut chutney, a dash of chilli, and a scoop of cassava shavings.
Emerson on Hurumzi's Rooftop Teahouse Restaurant
One of the great places to eat when visiting Tanzania is Emerson on Hurumzi's Rooftop Teahouse Restaurant in Stone Town on Unguja, the main island of the Zanzibar Archipelago. Both the food and the sunsets are truly excellent.
Top things to do in Tanzania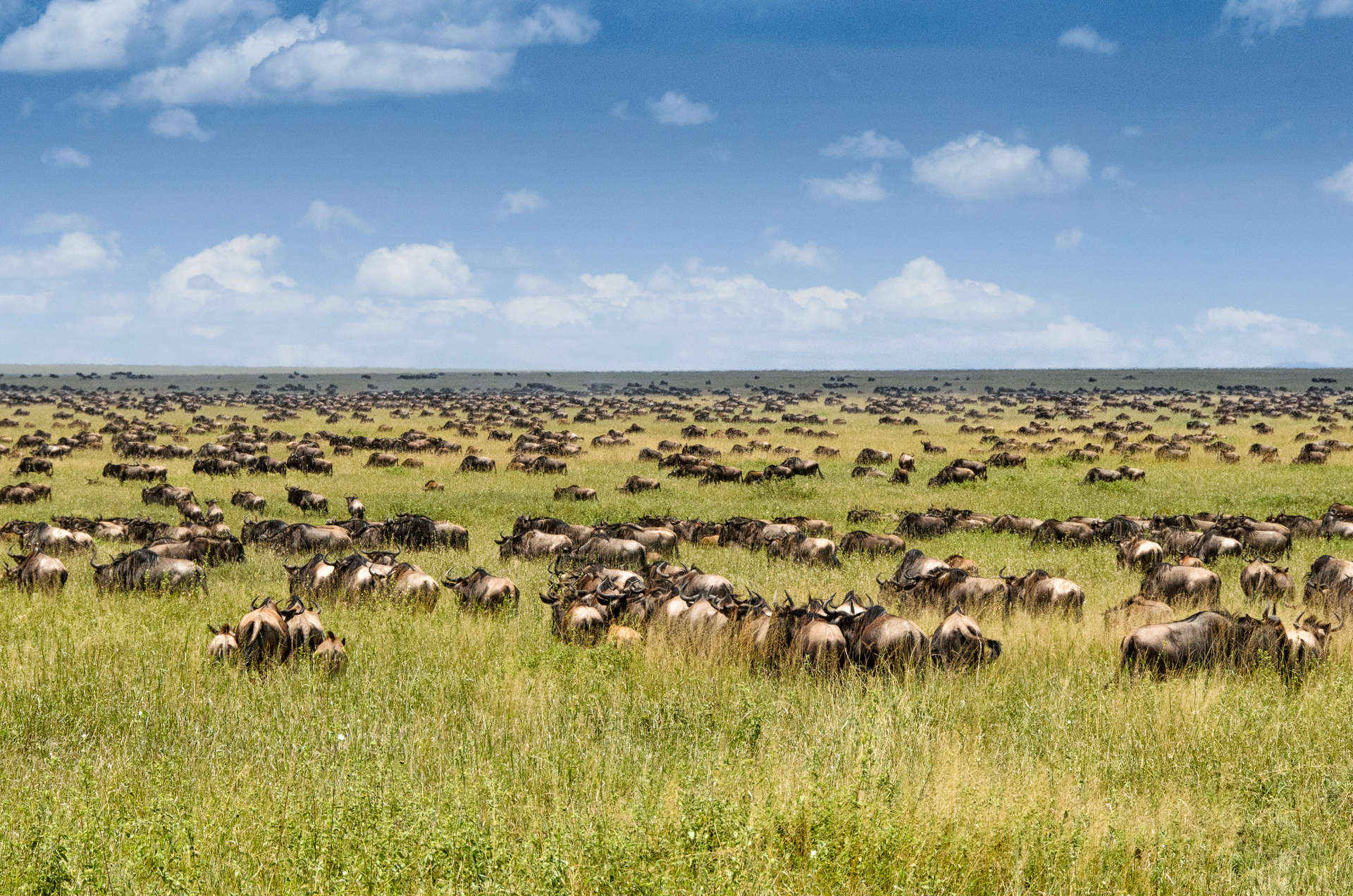 Those who love animals will find the Serengeti plain irresistible, where you can rise at dawn for a safari to spy wildebeest, zebra, elephants, giraffe, or even big cats
Wildlife, landscapes and phenomenal beaches: Tanzania's wealth of all three makes for an endless list of potential activities. Those who love animals will find the Serengeti plain irresistible. One of the best things to do is rise at dawn for a safari to spy wildebeest, zebra, elephants, giraffe, or even big cats. Another of the fun things to do is take an early morning hot-air balloon trip over the Serengeti early to spot wildlife below - truly uplifting. Just as engaging is meeting with the Masai Mara tribe for whom this is their ancestral home.
Another unmissable adventure is trekking up Mount Kilimanjaro on Tanzania's northern border. The world's largest free-standing volcano at 5895 metres and tallest peak in Africa offers incredible views from the top. Equally awe-inspiring is the Ngorongoro Crater, as the inside of the crater has an unparalleled concentration of wildlife.
In contrast, Tanzania's Indian Ocean Coast is less wild and has been heavily influenced by hundreds of years of trade in spice, gold, and other goods. Steeped in Islamic traditions and Asian culture, one of the most interesting things to do is to pay a visit to historic Stone Town on Zanzibar Island.
Hidden gems in Tanzania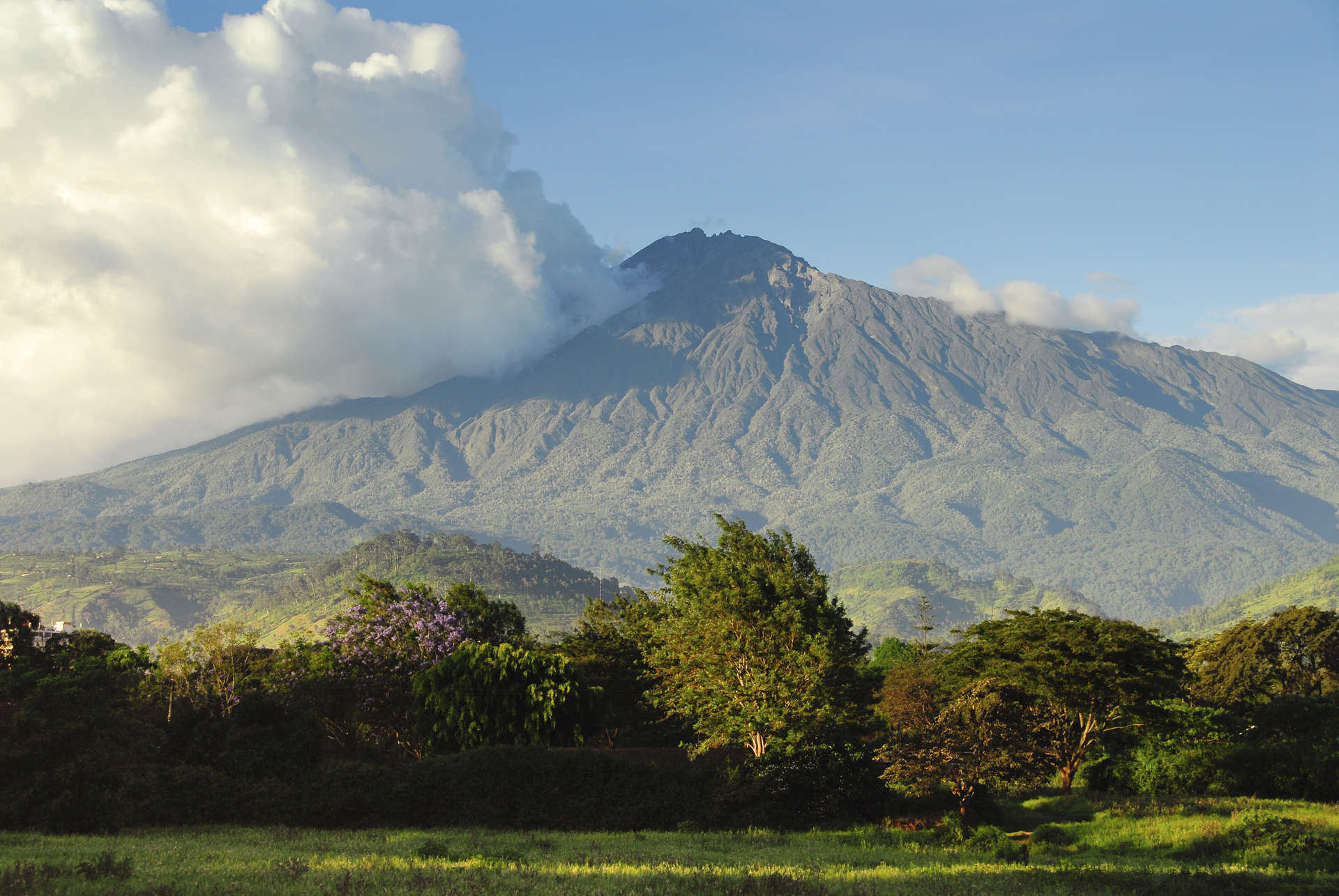 It's well worth taking a safari to Arusha National Park, located in an extinct volcano and famous for its wildlife
Alternative things to do in Arusha could include a safari to the nearby but less-visited Arusha National Park. Only 25km away, it is located in the Mount Meru Crater, an extinct volcano and the second highest peak in Africa. The interior of the crater is famous for the proliferation of wildlife including not only the big five but also warthog, black-and-white-colobus monkey, bushbuck, blue monkey, and flamingo. Bird species in the forest are prolific and birdwatchers may spot a rare Narina trogon or a bar-tailed trogon.
While in Dar es Salaam unique things to do might include a music tour of the best venues for music and bands. The brilliant Kigamboni Community Centre offers Swahili lessons for those interested in learning. Visitors interested in Swahili culture should consider a visit to off-the-beaten-track Mafia Island, which also offers fantastic diving.
Go deeper
Useful phrases in Swahili are 'Habari?' (How are you?), 'Habari za asabuhi' (Good morning), 'Nataka kuhifadi meza kwa watu' (I would like to reserve a table for two), 'Tafadhali' (Please) and 'Asante' (Thank you).
Published: July 26, 2022