With the summer season upon us, London beckons with its diverse offerings and endless possibilities. Whether you're seeking thrilling adventures, serene escapes or simply a good time with friends, the UK capital has you covered. With a vibrant cultural food scene and a wealth of green spaces perfect for picnicking, London is a diverse tapestry of experiences waiting to be savoured. Let this guide be your passport to an unforgettable summer in the city, and discover why London is truly a world-class destination for all.
Indulge in parks, picnics and perfect views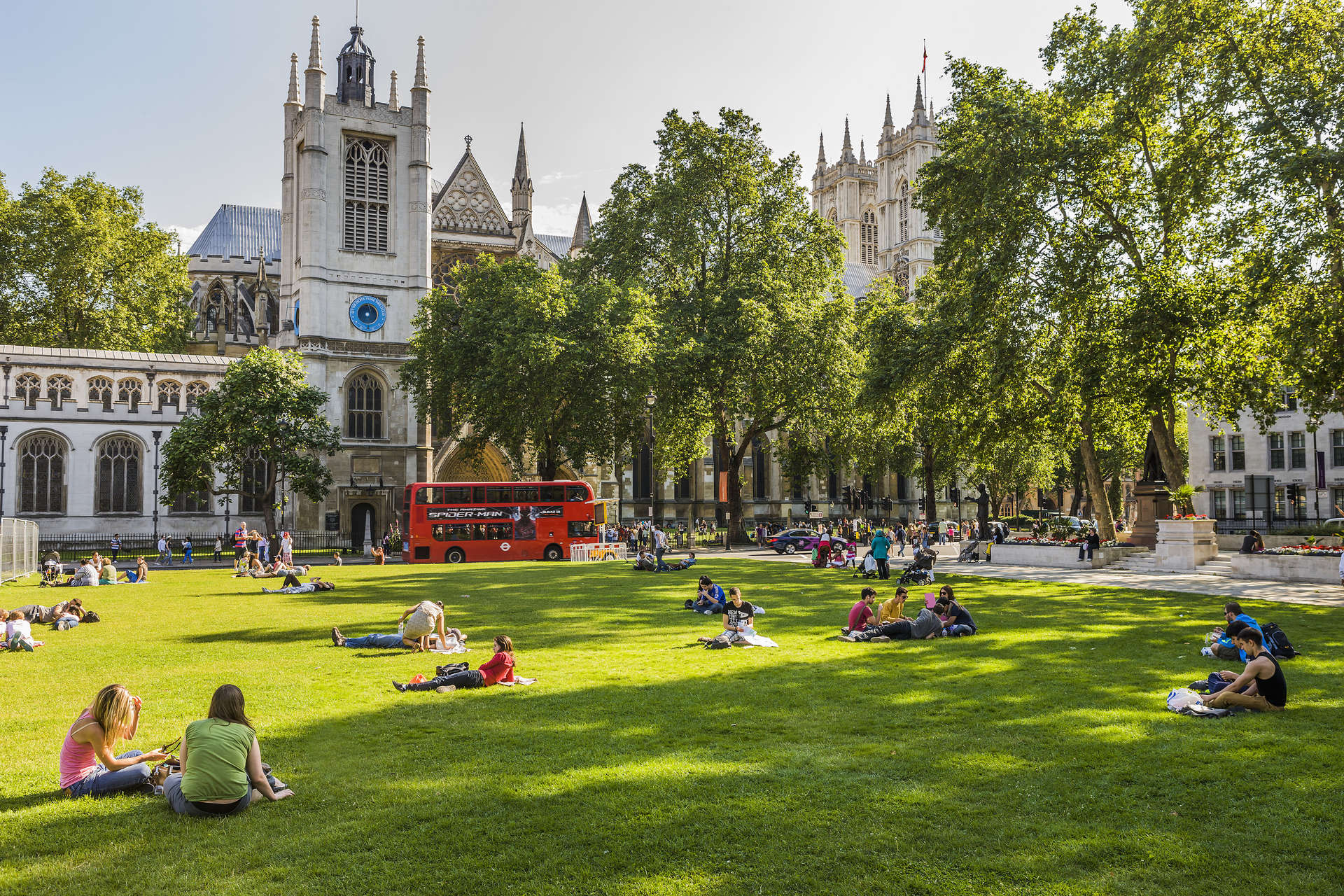 On a fine summer's day, there's nothing nicer than a picnic in a London park (Photo: Getty Images)
When the sun shines, Londoners flock to the city's green spaces for a picnic. It's a quintessentially British experience complete with tartan blankets, bubbly, and scrumptious snacks. Hyde Park, Regent's Park, and Hampstead Heath are among the city's most beautiful parks and provide a gorgeous setting for a leisurely afternoon of outdoor indulgence.
For a truly luxurious picnic experience, visit Fortnum & Mason, London's iconic luxury department store. Their selection of exquisite picnic hampers will tantalise your taste buds and make your outdoor feast even more special. From mouth-watering sandwiches to delectable pastries, they have everything you need for a picnic to remember.
Take to the skies for Father's Day on 18th June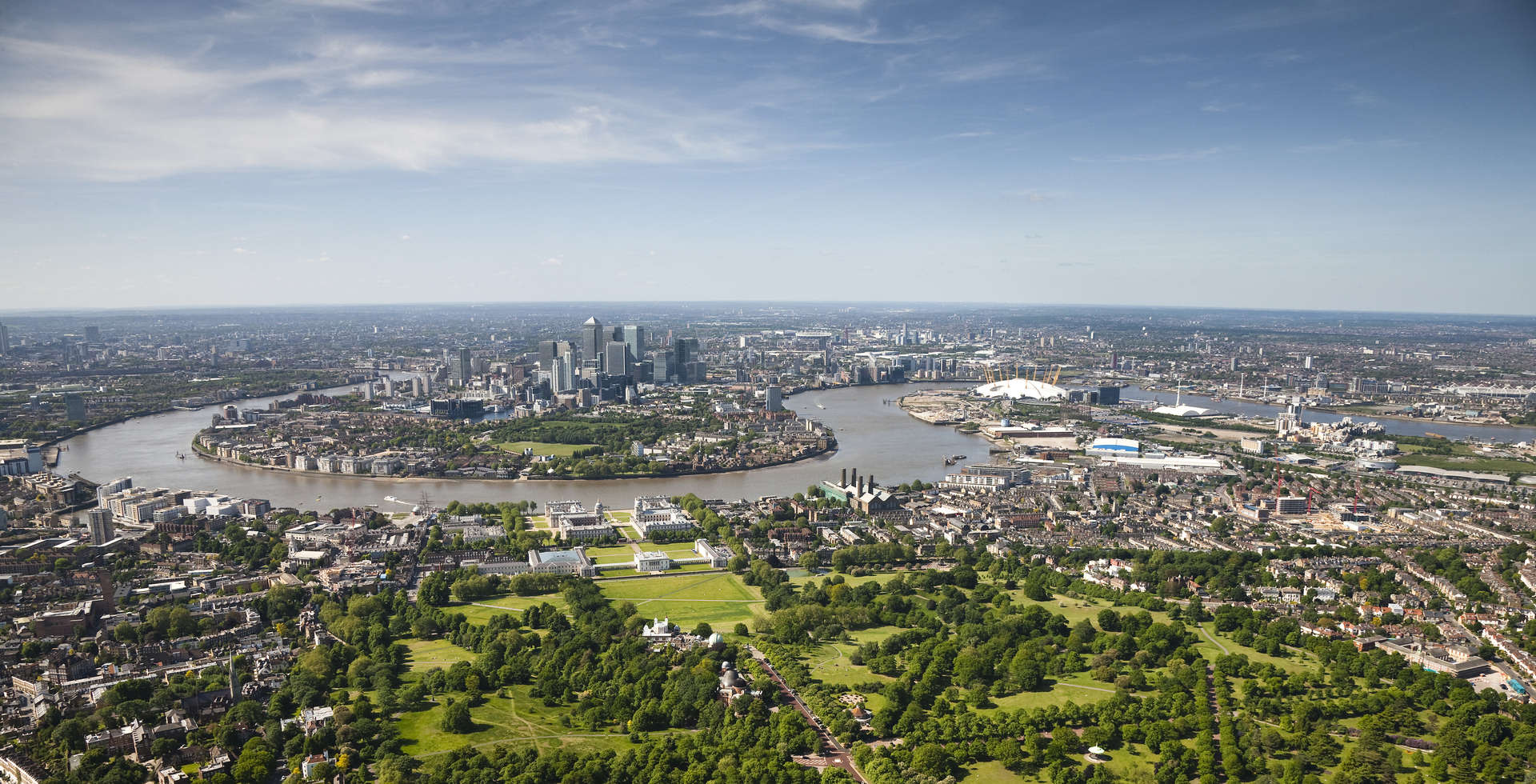 Take a trip with your father into the skies above the great capital city this 18th June (Photo: Getty Images)
For a memorable Father's Day celebration in London, take to the skies on an exhilarating helicopter ride for two, enjoying breathtaking bird's eye view of the capital's iconic landmarks. After your adrenaline-fuelled adventure, head back and relax in the sophisticated London Marriott Hotel Park Lane and freshen up for a dinner fit for a king. Mercante at Sheraton Grand London Park Lane is the place to satisfy your Italian food cravings. The restaurant's authentic cuisine, made with fresh seasonal produce, will transport you to the bustling markets of Italy. The friendly and relaxed atmosphere at Mercante is the ideal setting for a celebratory evening.
Join the (LGBT+) Parade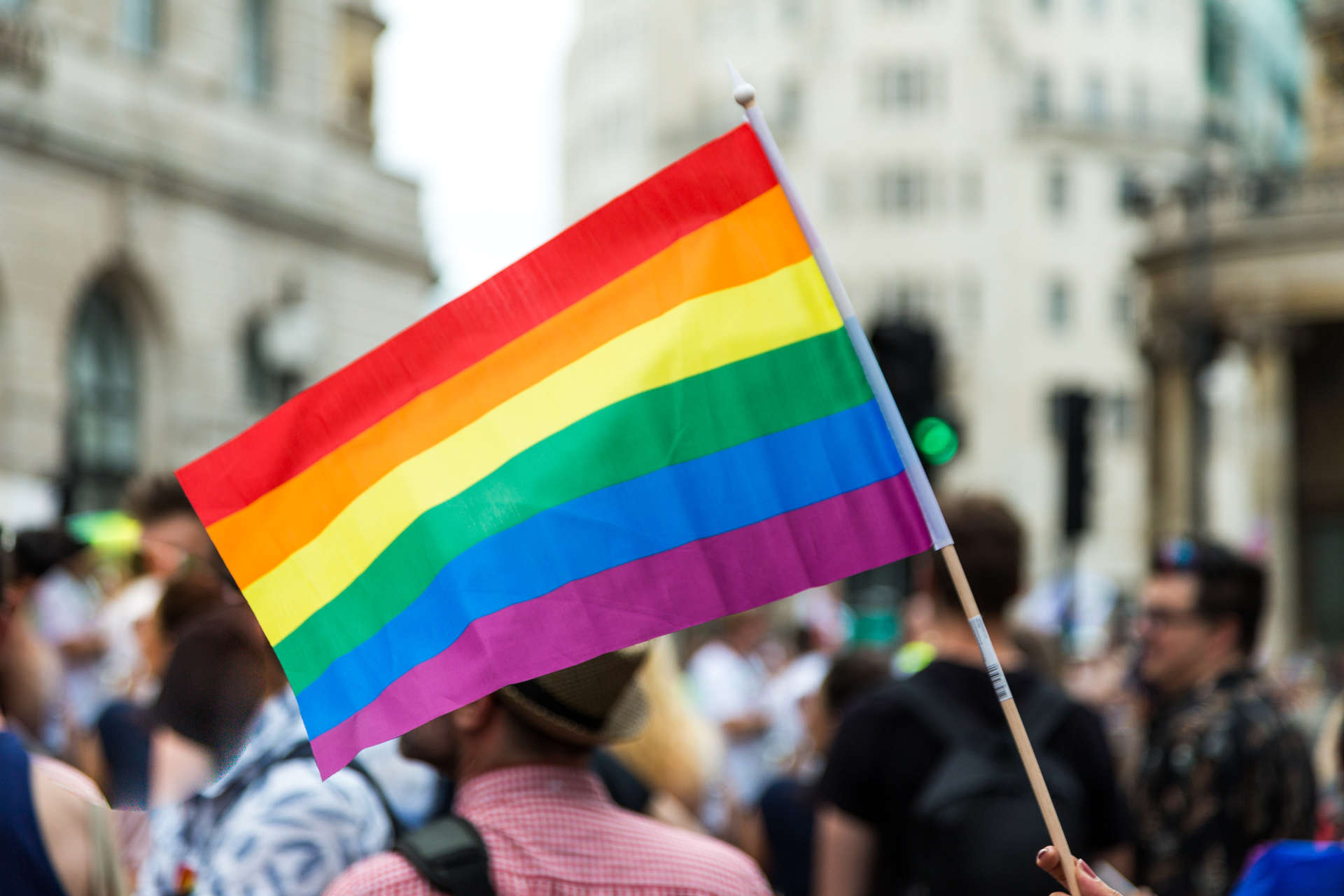 The 1st July sees London awash with rainbow flags as the LGBT+ community celebrates with the annual Pride March (Photo: Getty Images)
Get ready to experience one of London's most vibrant and colourful celebrations – the Pride March on 1st July. This annual event celebrates the LGBT+ community and draws thousands of visitors to the city. This year, W London is planning a full-scale activation, featuring a range of events, activities, and masterclasses – be sure to check out their drag make-up tutorial. This is an event not to be missed, where you can revel in the city's diversity and inclusivity, and celebrate love in all its forms.
Ace your London summer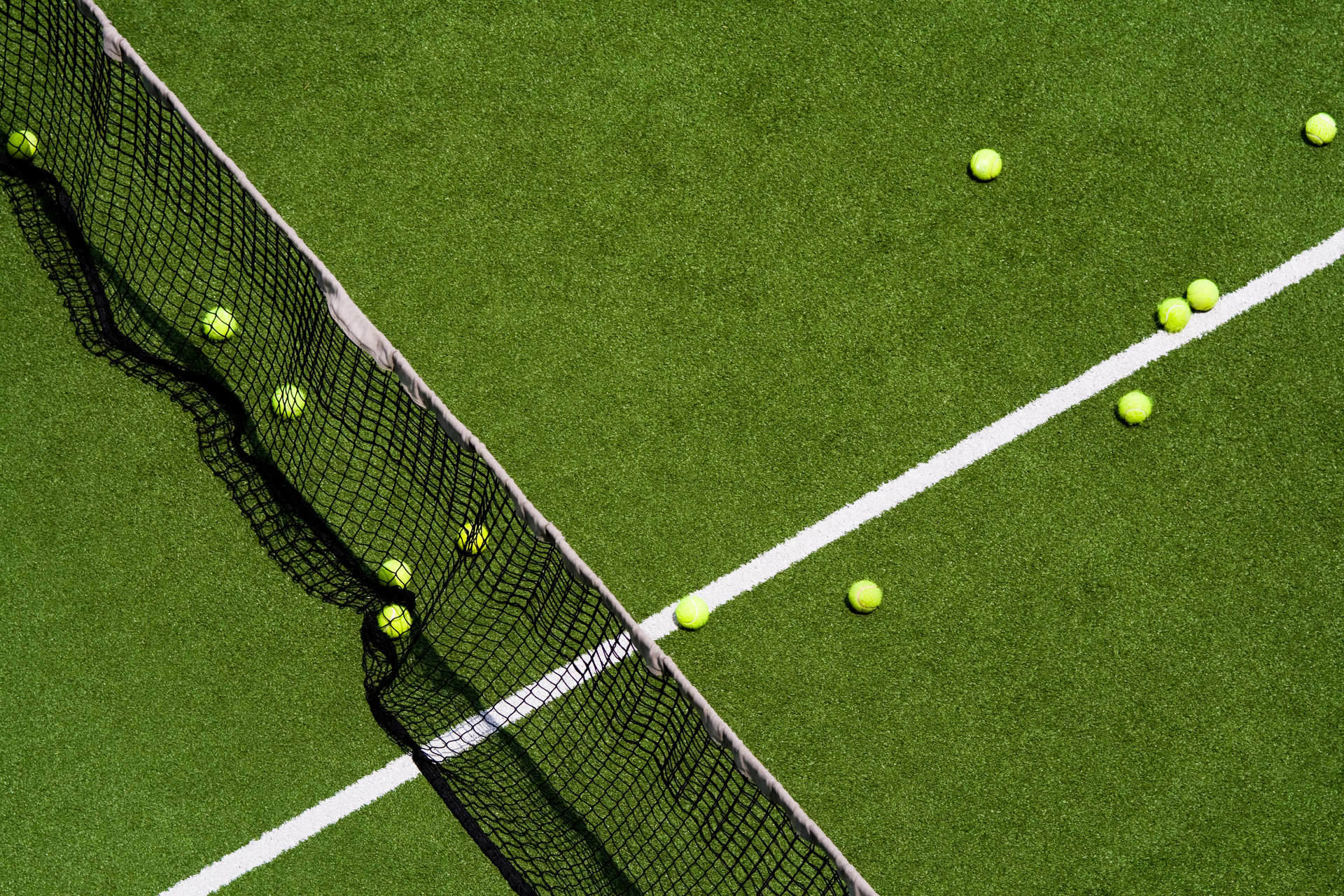 One sport takes precedence in London over the summer: tennis (Photo: Getty Images)
Summer in London is the ultimate destination for tennis enthusiasts, with two world-class events to enjoy. Of course, there's the iconic Wimbledon Tennis Championships, which needs no introduction. But for a perfect warm-up to Wimbledon, don't miss the Hurlingham Classic - a grass-court exhibition tournament in the stunning Hurlingham Club in Fulham. Featuring some of the top players from the ATP tour, this event is a must-see for any tennis fan.
When the games are over, retire to the nearby London Marriott Hotel Kensington. The hotel is ideally located near London's best-known landmarks so that you can make the most of your tennis-themed trip. Even better – the hotel's Cast Iron Bar and Grill is housed in a stunning seven-storey atrium.
Get your groove on at Notting Hill Carnival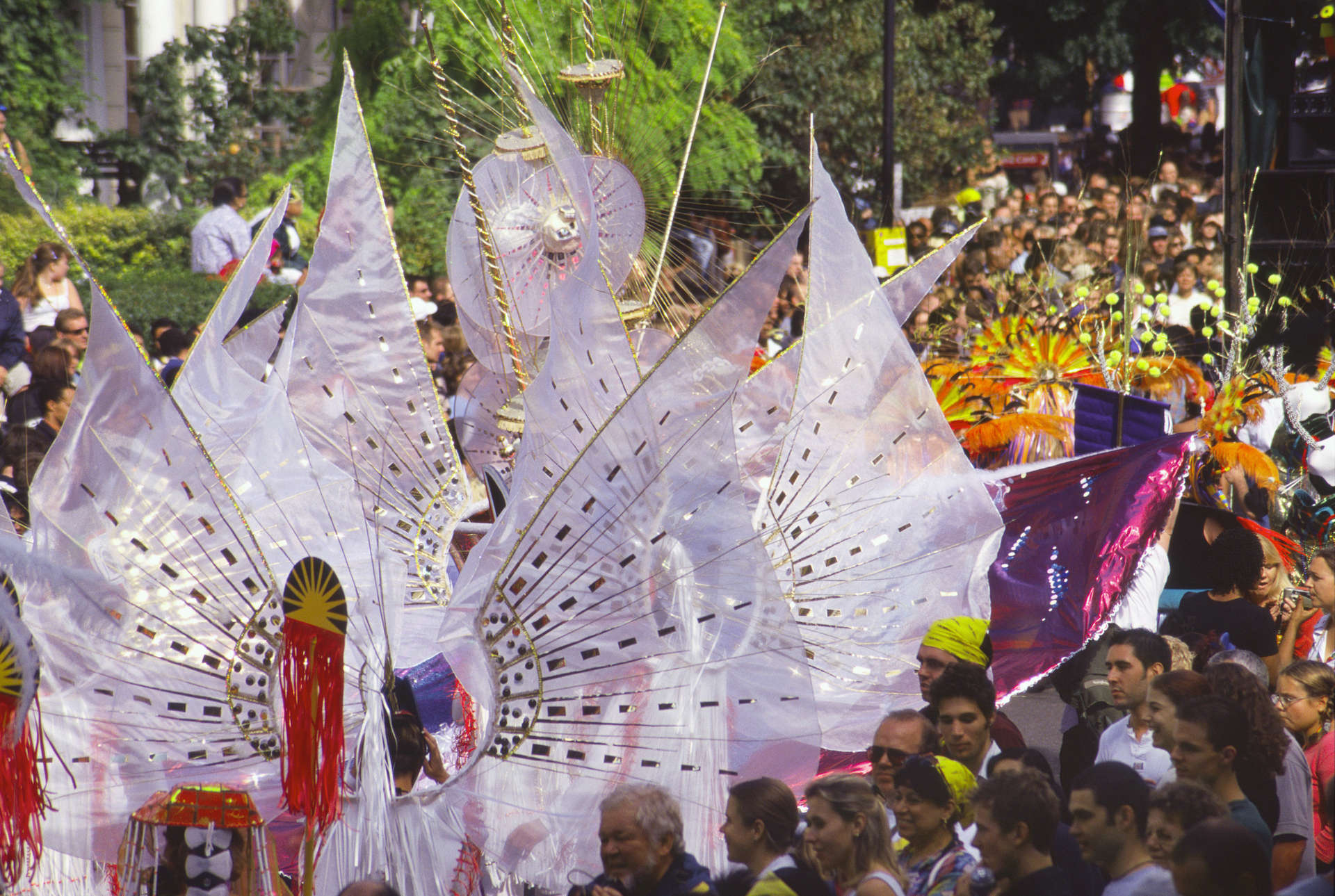 The two-day extravaganza that is Notting Hill Carnival is one of London's biggest summer events (Photo: Getty Images)
Get ready to feel the rhythm of the city as London's summer festivals kick into high gear. One event that's sure to get your feet moving is the Notting Hill Carnival (27th/28th August), a vibrant two-day extravaganza of Caribbean culture with pulsating reggae beats, mouth-watering street food, and colourful costumes.
With it being one of the world's biggest street parties, you'll find yourself follow the various sound systems across West London and dancing to the beats of the hottest DJs. Once the itchy feet have tired, you can have your face painted or get a henna tattoo! One cannot help but be captivated by the carnival's spirit of inclusivity, bringing together people from diverse backgrounds to revel in unity and diversity. Don't miss out on the spectacle of this unforgettable event.
E

njoy a drink and some scenic bliss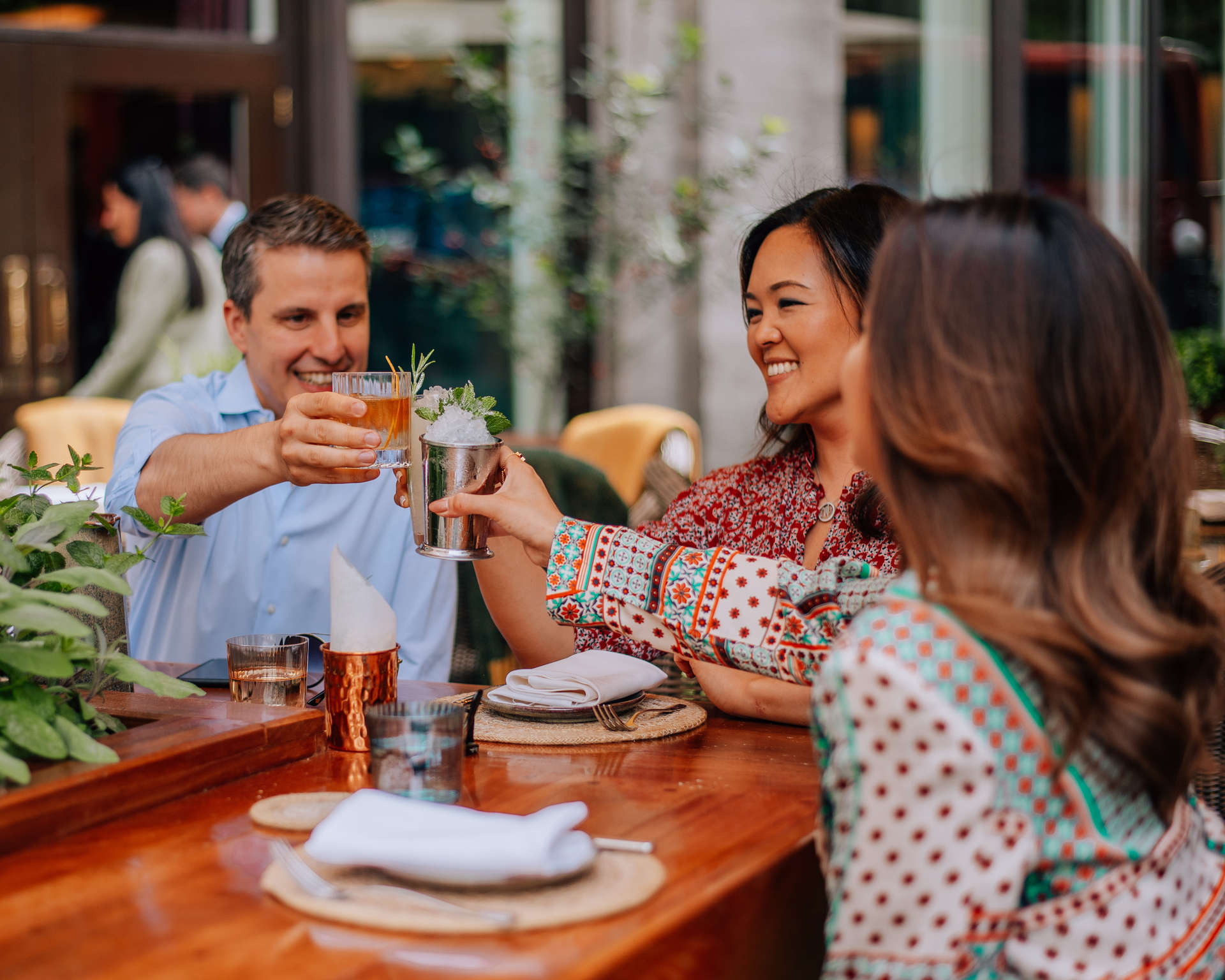 Nothing beats the warmth of summer than the clink of glasses and the joy of good company (Photo: Marriott International)
Sipping on a glass of champagne or perhaps a cocktail while taking in the stunning vistas of London is the epitome of refined luxury. The UK capital offers a myriad of options to enjoy a glass of bubbly while admiring the breathtaking views the city has to offer.
For a truly exclusive experience, book into The London EDITION, where you can indulge in a perfectly chilled glass of champagne on the hotel's private terrace. Alternatively, London Marriott Canary Wharf offers panoramic views of the Thames, making it the perfect spot to enjoy a glass of your favourite bubbly.
Other Marriott hotels, such as The Sheraton Grand London Park Lane, JW Marriott Grosvenor House London, Aloft London Excel, London Marriott Hotel Marble Arch, St. Pancras Renaissance Hotel and Great Northern Hotel - a Tribute Portfolio boast delightful terraces as well. Enjoying a cocktail is a sensory experience, so let the summer breeze caress your skin and unwind after a day of urban exploration. 
Make a splash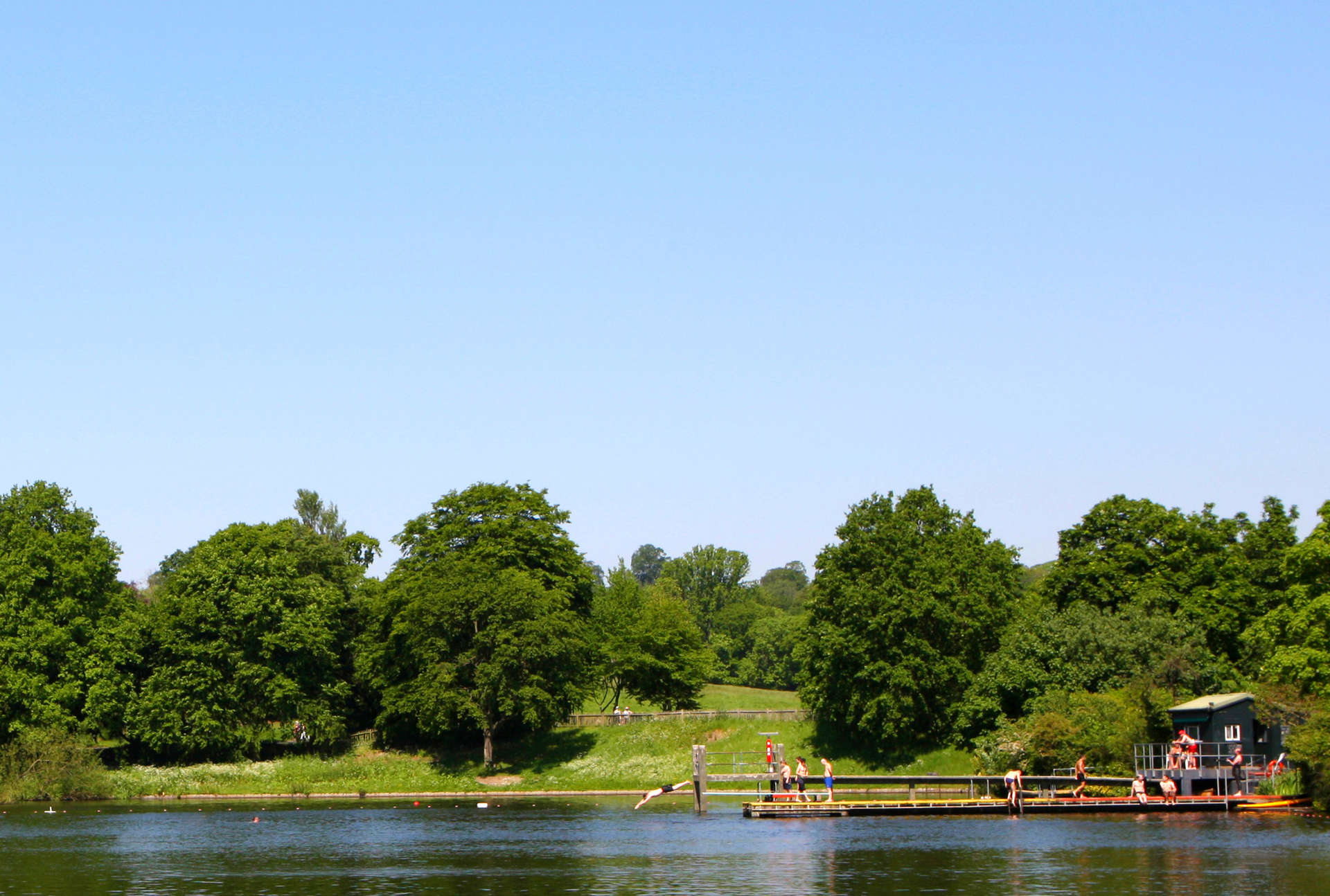 As the mercury rises, join Londoners in taking a refreshing, joyous dip (Photo: Getty Images)
When the temperatures rise, there's nothing quite like a refreshing dip in an outdoor pool. London has a range of swimming options, from the luxurious Lido in Brockwell Park with its stunning Art Deco architecture, to the beautiful ponds in Hampstead Heath surrounded by lush greenery.  If you're feeling Olympic, don't miss the opportunity to swim in the same pool as some of the world's top athletes at the London Aquatics Centre. And if swimming is your vibe, then why not stay at the Moxy London Stratford? The lovely hotel is only a short walk away from the London Aquatic Centre.
Gain new perspectives with the Elizabeth Line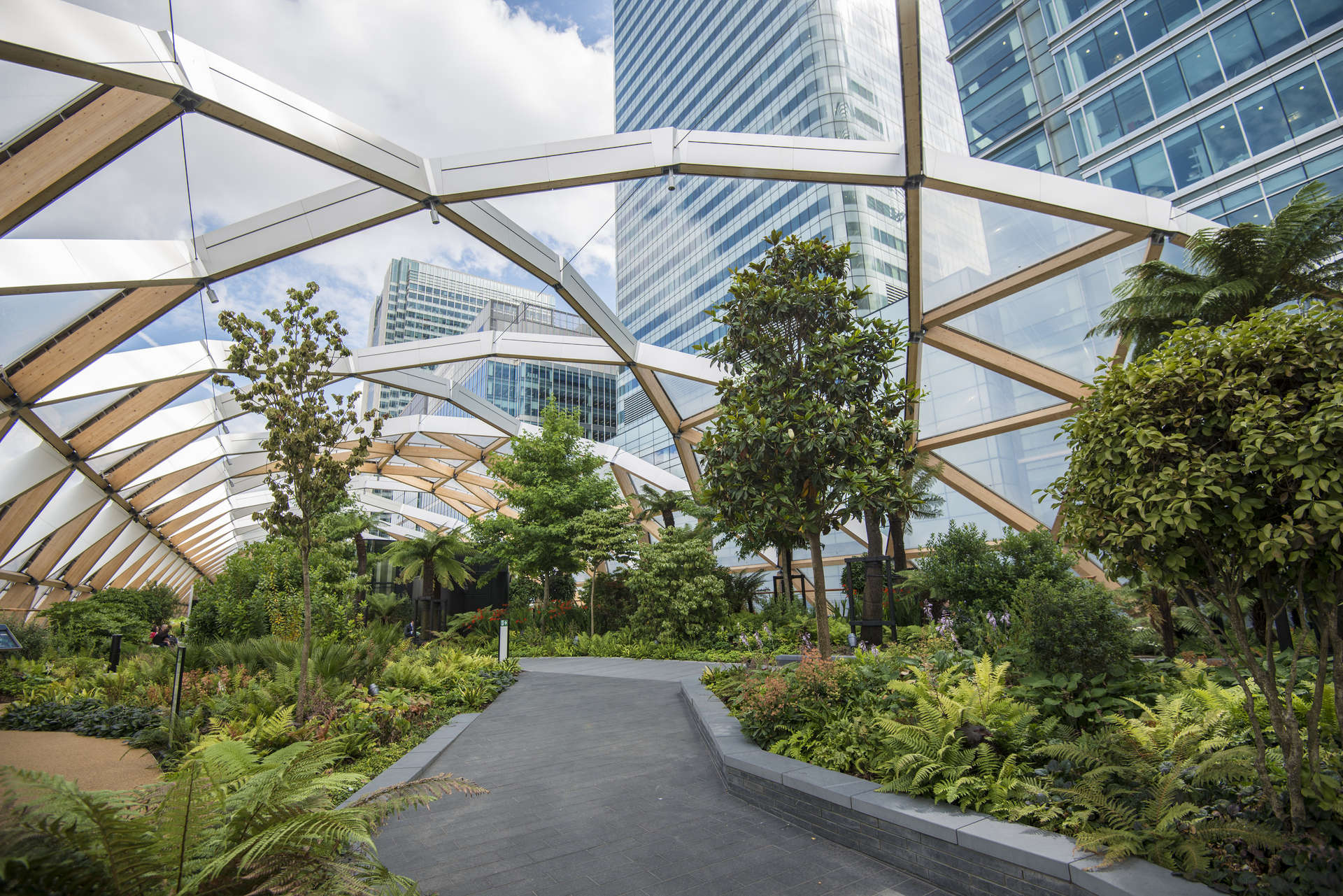 The Elizabeth Line opens up a whole new dimension of London exploration (Photo: Getty Images)
The Elizabeth Line is one of the most exciting additions to London's transport network, and it's also a fantastic way to see the city. This state-of-the-art train line is more than just a way to get around - it's a journey through some of the most iconic landmarks in the city. Stay at the Aloft London Excel or the London Marriott Hotel Canary Wharf and hop aboard the Elizabeth Line to experience the city in a whole new way, from the maritime heritage of Thames-side Woolwich to the leafy green delights of Abbey Wood.
The Elizabeth Line is also a great way to explore the city's vibrant culinary scene through the London Taste Collective, which offers a range of food experiences, from cheese tasting to chocolate-making workshops. Book a session with them and discover new flavours and textures in some of the city's best restaurants and cafes.
Published: April 05, 2023
Article Tags: London , United Kingdom