With a growing demand for "unusual stays," there's been a spike in cool, quirky accommodations around the globe. Whether you dream of capturing that perfect sunset from your exclusive Santorini cave suite, or fancy a few frissons as you stay in a former prison, here are eight one-of-a-kind getaways that are (almost) as unique as you are.
Surround Yourself in Architectural Genius in Basque Country
Framed by Elciego's medieval walls and minutes away from legendary Rioja vineyards, Hotel Marqués de Riscal, a Luxury Collection Hotel was designed by architectural genius Frank Gehry, who — according to legend — agreed to design the property after falling in love with the owner's wine.
There's every reason to be grateful: From a wine cellar filled with a priceless collection of bottles to the Michelin-starred Restaurante Marqués de Riscal and sumptuous wine-based treatments in the Vinothérapie SPA Caudalie Marqués de Riscal, this hotel is truly unforgettable.
Get Musical in Song-Loving Salzburg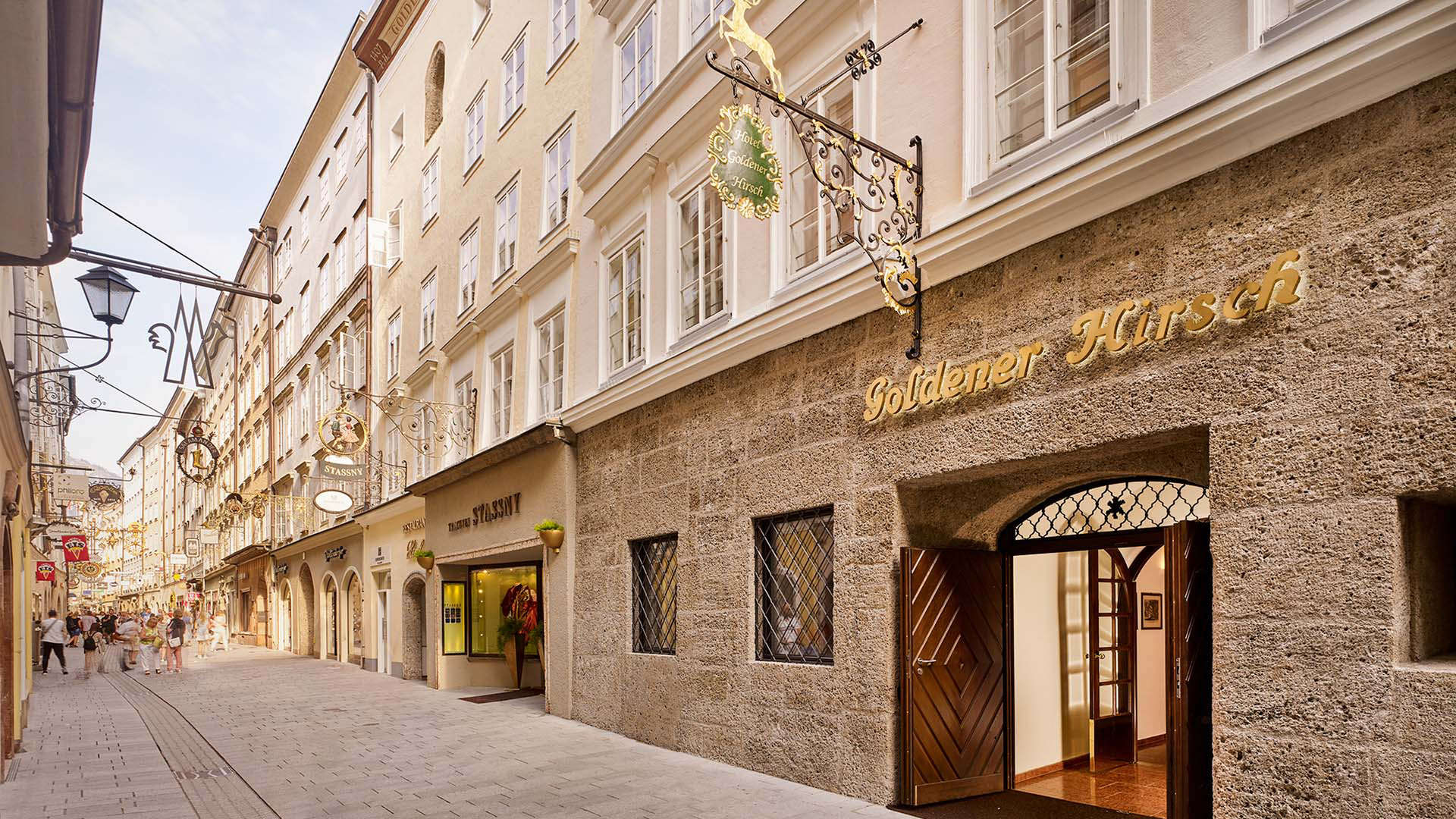 Sing your way through Salzburg. (Photo: Marriott International)
Fans of "The Sound of Music" will adore the Hotel Goldener Hirsch, a Luxury Collection Hotel, Salzburg, Salzburg whose walls dotted with hunting trophies, wooden-beamed ceilings and hand-painted antique beds could have fallen out of a scene from the movie.
With its history stretching back to 1407 and a gourmet restaurant — including centuries-old Herzl and its dirndl-wearing waitstaff — this hotel in the buzzing center of Salzburg will give you plenty to sing about.
Live like a Miller near Oia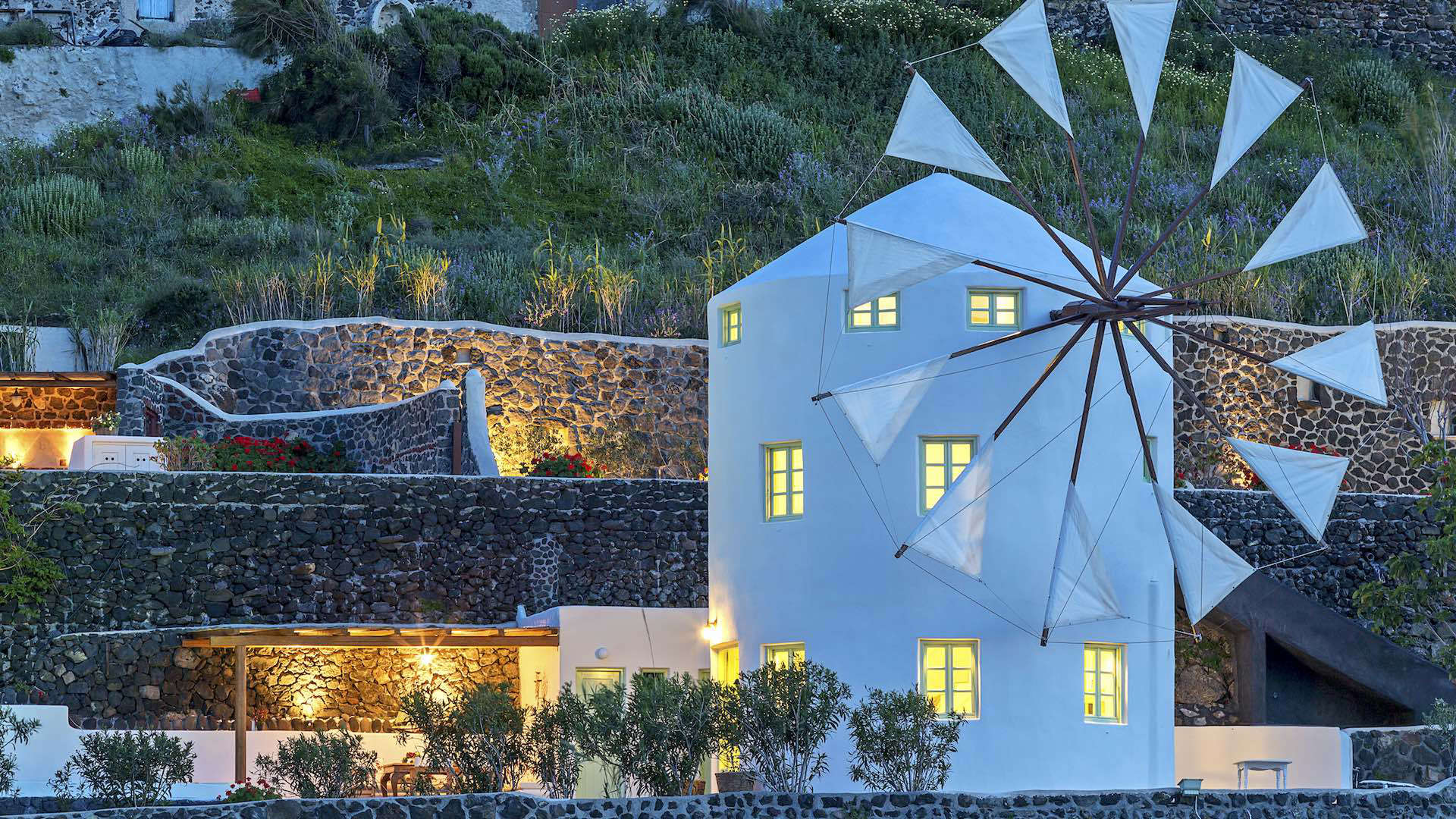 Make a windmill your vacation home. (Photo: Marriott International)
Imagine a serene windmill hideaway in Santorini with a private pool that perfectly mirrors the spinning sails that once turned grindstones to make flour for the village bakery: This is Villa Matrice.
With its spacious living areas, this mill house hiding behind high stone walls near the clifftop town of Oia is far from cramped, but when you need space to meditate, there are spectacular views of the surrounding Cyclades Islands from your first-floor bedroom.
Be a Chatelaine in Beautiful Burgundy
Find your bliss in France. (Photo: Marriott International)
Fans of life's finer things will adore Château de la Resle, a Member of Design Hotels, a chic 19th-century manor house whose sober white-shuttered facade, reflected in the heated infinity pool, hides a restaurant serving organic goodies and six inimitable rooms and suites decorated with quirky contemporary art.
Whether you play pétanque on the carefully maintained property, luxuriate in the elegant spa or set out on one of the chateau's electric bikes to explore your surroundings, this dazzling property is sure to delight.
Claim Your Cell in Lively London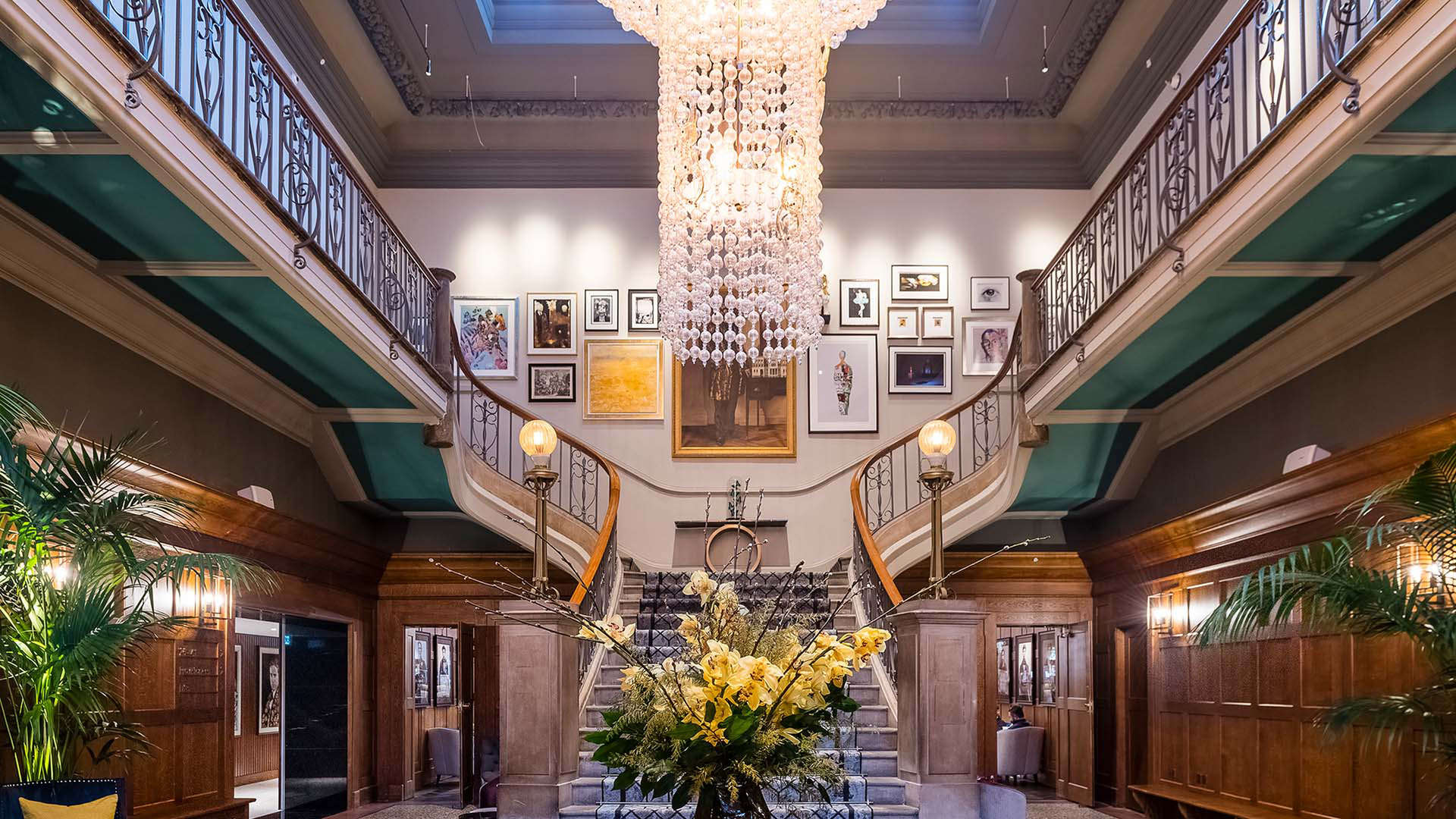 Jailbirds only, please. (Photo: Marriott International)
Ever dreamed of starring in your own thriller? Set in a 20th-century magistrate's court, The Dixon, Tower Bridge, Autograph Collection is bedecked with crystal chandeliers decorated with handcuff motifs, walls embedded with prison-cell keys and a lobby and bar decorated with mugshots.
But don't expect lock-up style accommodations here: 193 rooms and suites have plump beds and sleek marble bathrooms, while gourmet bites at Bauhaus-inspired restaurant Provisioners are guaranteed to please even the fussiest convicts.
Go Car Crazy in Wheel-Loving Wolfsburg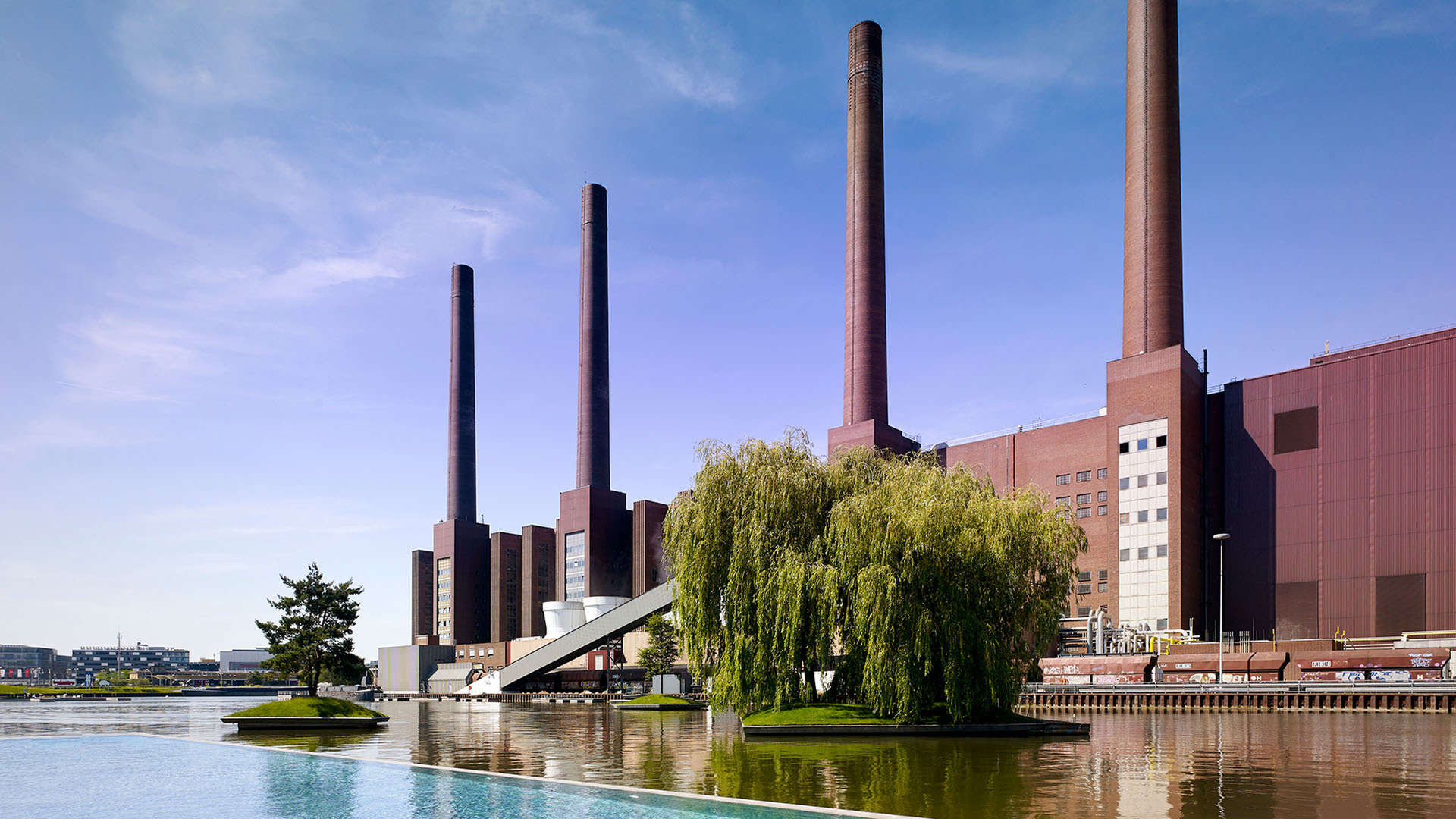 Plan your stay in the heart of an autopark. (Photo: Marriott International)
Overlooking the city where Volkswagen's iconic vehicles have been made since the 1930s, the spacious rooms and suites at The Ritz-Carlton, Wolfsburg have stellar views of the 28-hectare Autostadt park.
Although non-wheeled enticements include a pool floating in the harbor basin and a Michelin-starred restaurant (oft-ranked among the finest in Germany), this high-tech hotel's setting in an interactive automobile theme park — where you can see, and even test-drive, some of Volkswagen's classic vehicles — is a major draw.
Cuddle Up in a Cave in Santorini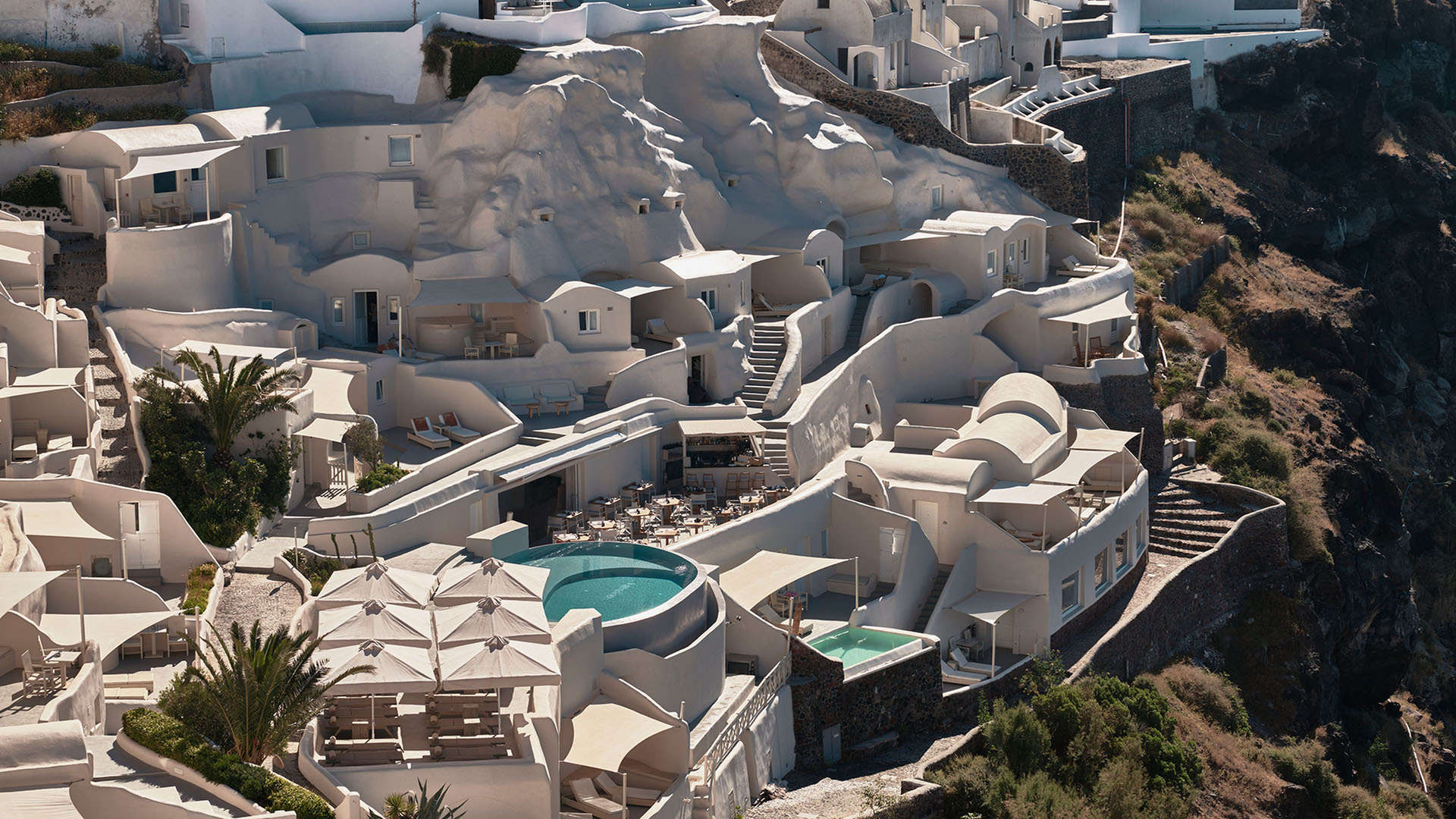 You'll feel the mystique. (Photo: Marriott International)
Romantics seeking something utterly different are sure to be wooed by Mystique, a Luxury Collection Hotel, Santorini, a sophisticated, adults-only Luxury Collection property carved into the cliffs of the world's most celebrated volcanic island.
Apart from amorous dinners in the century-old grotto wine cellar and sumptuous treatments in the womb-like spa, there are spacious cave-style suites with villas with private pools perfect for taking a dip as you sip cocktails and revel in those sultry Santorini sunsets.
Enjoy the Shire Lifestyle in Sussex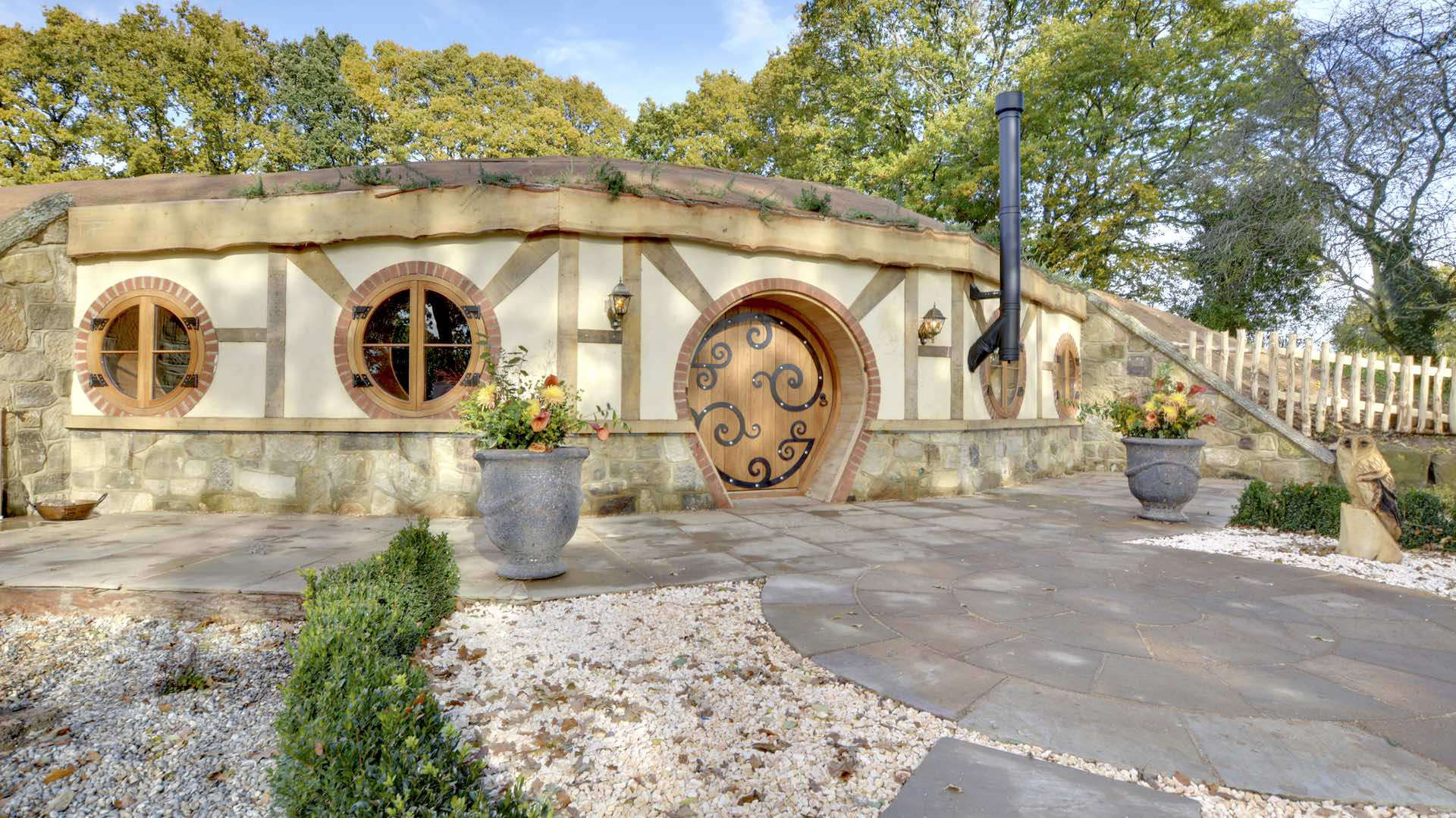 Make like Frodo in a Hobbit House. (Photo: Marriott International)
"Lord of the Rings" fans can live like Bilbo in this one-of-a-kind hobbit hangout with curved walls, windows and doors in the lush Sussex countryside, just a Gollum-hop away from the golden sands of Camber Sands beach.
Be as bold as Frodo and set out in a kayak to explore the river, which winds past your doorstep, or enjoy a more laid-back Shire-type vibe as you admire the world from your alfresco hot tub.
Published: July 25, 2022