If warm weather, waterfront views and outdoor recreation are what you seek, get creative your vacation to a coast. Switch up your version of a beach escape with a visit one of these eight incredible lakes — with calm waters and fewer crowds, these vacation spots pack more of a punch than their quiet profile would suggest.
Lake Geneva, Switzerland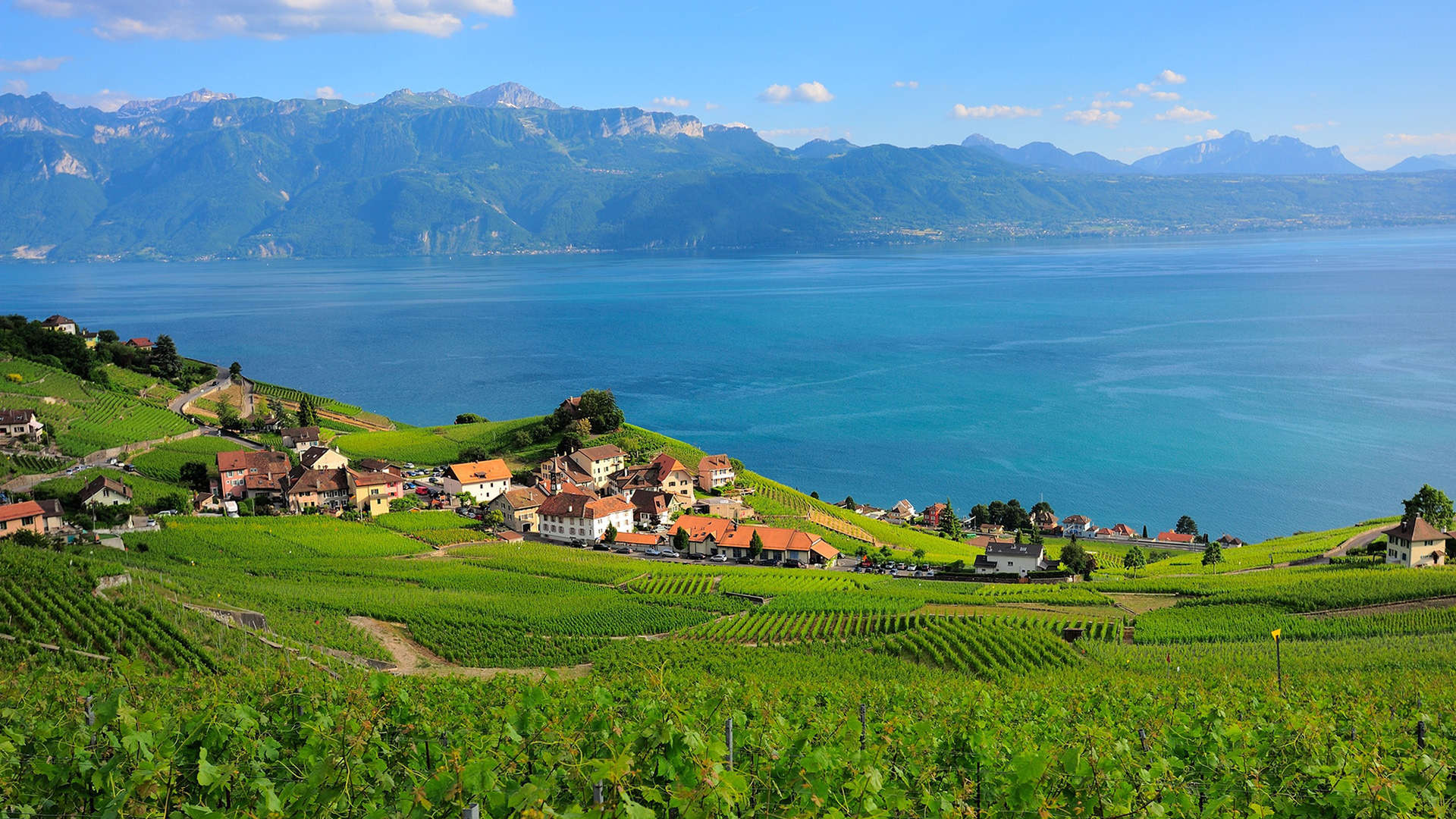 There's something magical about Lake Geneva. (Photo: Getty Images)
Despite its proximity to the Alps, the weather in Lake Geneva is surprisingly moderate, and swimming is an extremely popular activity during the summer. For proof, look no further than the hundred or so public beaches ringing the lake, such as Geneve Plage (which also boasts swimming pools and slides) or family-friendly Baby Plage.
But if you'd prefer to stay dry, take a pleasure cruise on a charming paddle steamer. These elegant Belle Époque boats have been crisscrossing the lake for more than 100 years, and just like the lakeside Grand Hotel Suisse Majestic, Autograph Collection in Montreux, represent of the era's opulence and optimism.
If dining well with a water view is a priority, plan a meal at Fiskebar in The Ritz-Carlton Hotel de la Paix, the first restaurant in Geneva to serve Nordic-fusion cuisine. Savor Scandinavian-inspired dishes like pickled, salted and smoked raw fish, or confit beef cheek with a sparkling lake vista beyond the window.
After dinner, sip a signature cocktail at FRED by Fiskebar; the menu's eight imaginative cocktails combine artistry with narratives inspired by Norsk lore and Scandi heritage.
Lake Malawi: Tanzania, Malawi and Mozambique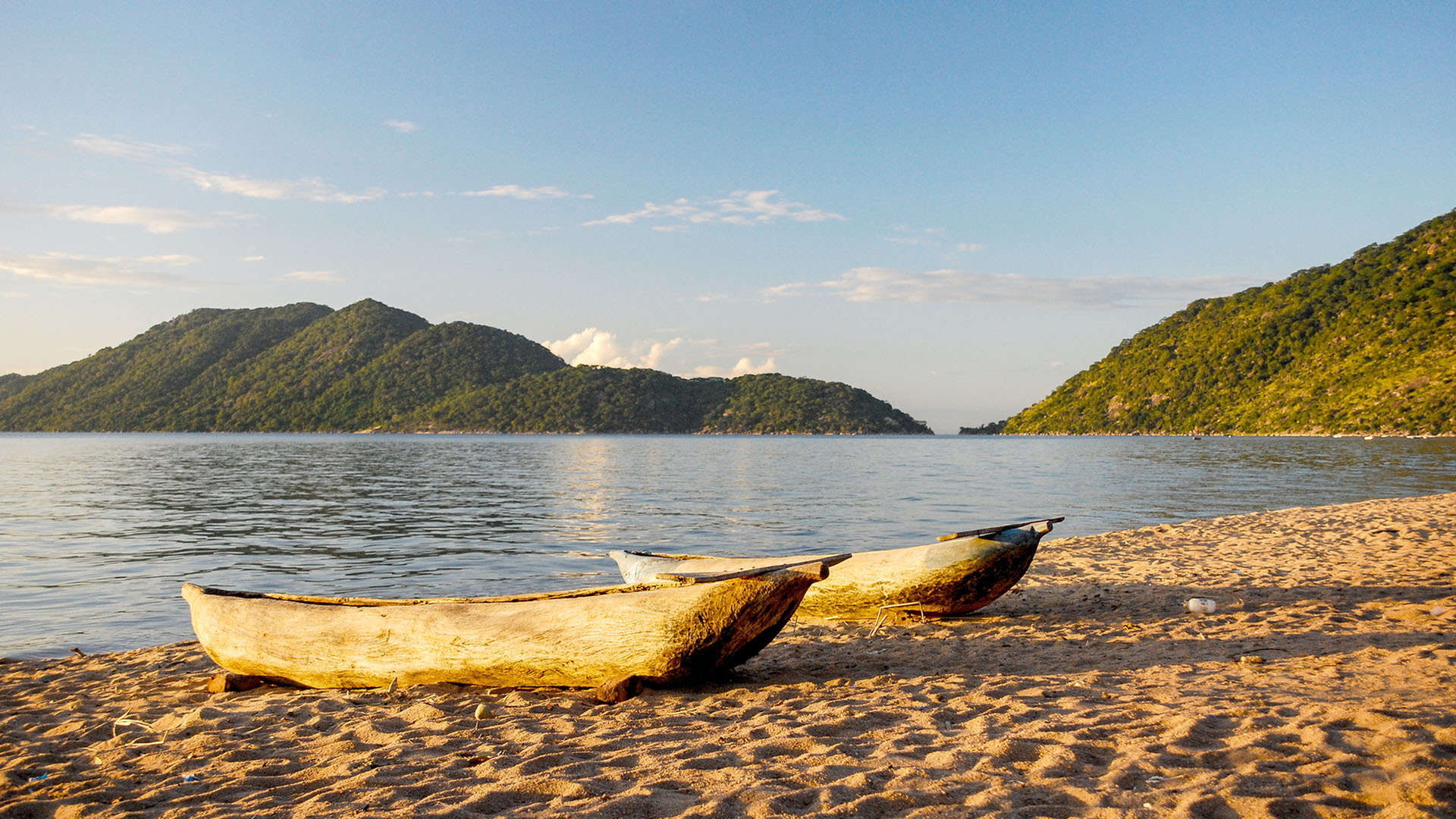 Explore the world around Lake Malawi. (Photo: Getty Images)
Part of the Great Rift Valley, Lake Malawi is one of the world's oldest and deepest lakes, plunging well below sea level at points.
While this calm, clear and warm body of water offers an abundance of water sports and activities, from kayaking to sailing, your best bet is to head underwater: The lake is home to some 850 species of colorful cichlids and mesmerizing rock formations.
Even the most basic snorkeling gear yields good results, particularly at the Lake Malawi National Park, a UNESCO World Heritage Site, but there are also a number of dive schools along the lakeshore.
Lake Bled, Slovenia
Lake Bled's blue-green waters are effortlessly charming: The compact lake is surrounded by dramatic mountain peaks, with Slovenia's oldest castle perched above its shore and the country's only natural island — punctuated by a church's picturesque bell tower — at its center.
Thermal springs warm the lake's crystalline water to swimmable temperatures between June and August, while it's also popular to pick up paddles and explore by rowboat or stand-up paddleboard (SUP). Prefer to stay dry? The lake's 3.7-mile (6-kilometer) shoreline makes for a lovely stroll.
For a meditative experience, board a pletna, a traditional flat-bottomed boat reminiscent of a Venetian gondola, to visit the island. If an adrenaline rush is what you're after, sign up for canyoning or rafting in one of the nearby rivers.
Lake Como, Italy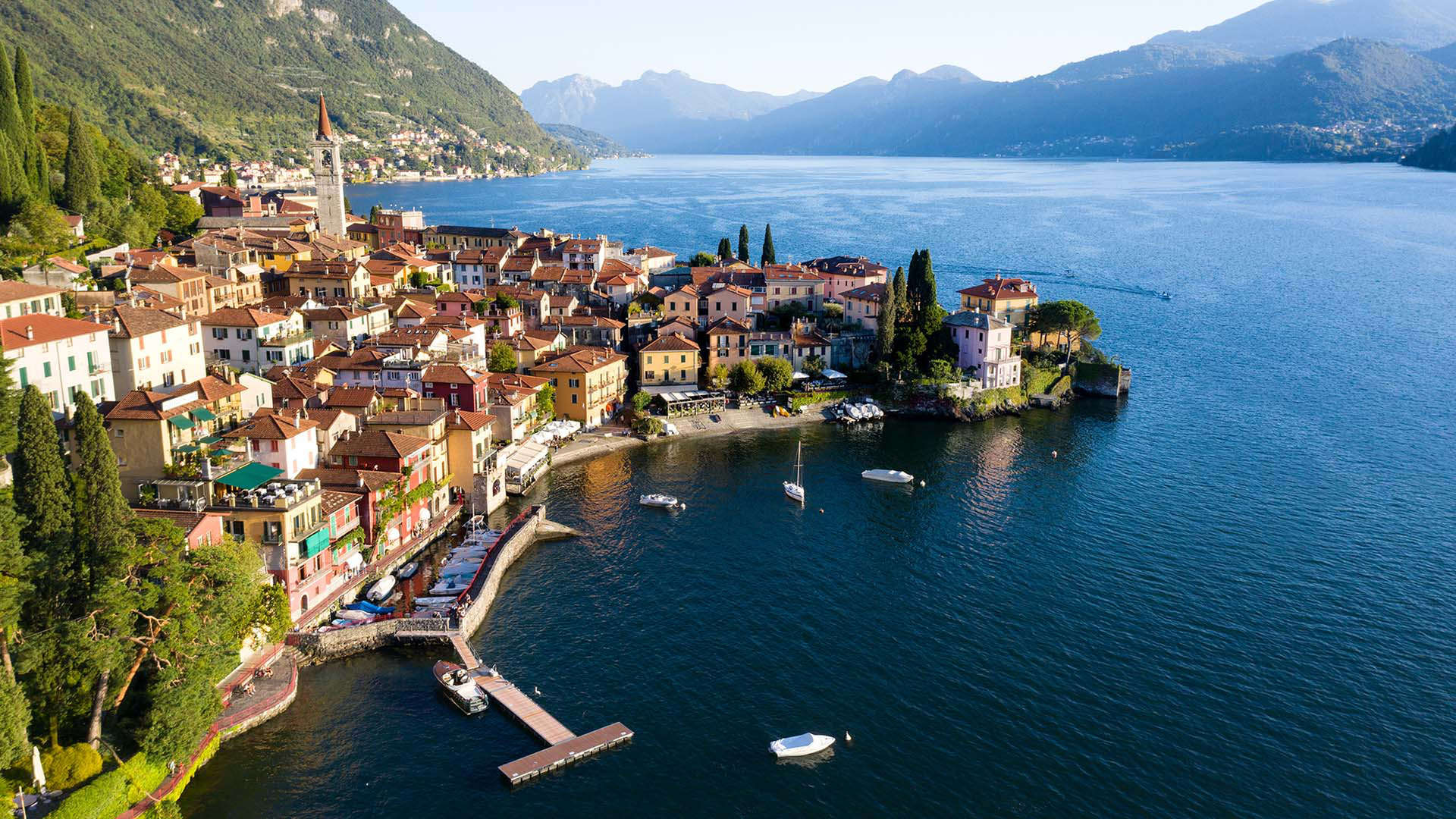 Enjoy lake views from Varenna. (Photo: Getty Images)
Lake Como's pristine natural beauty and mountain-lined shores have attracted visitors for centuries, yet this Northern Italian lake still retains an air of exclusivity, in part because of the luxurious villas and charming lakeside villages dotting its coast.
Como may be the lake's best-known town; however, it's worth exploring the scenic villages, like Bellagio, better known as "the pearl of Lake Como." Stroll the town's waterfront promenade toward Villa Melzi and its manicured gardens. Later, meander along Bellagio's stone lanes and stairways. Then cool off with a gelato at one of the town's many cafés.
Of course, the best way to really enjoy Lake Como is to actually get on Lake Como — and the best way to appreciate the jaw-dropping villas lining the lake, as well as the steep mountains that serve as their backdrop, is by private boat — or if a rental is beyond your budget, by local ferry.
For more-active travelers, windsurfing and kitesurfing are popular on the northern part of the lake where the wind always seems to blow.
Loch Ness, Scotland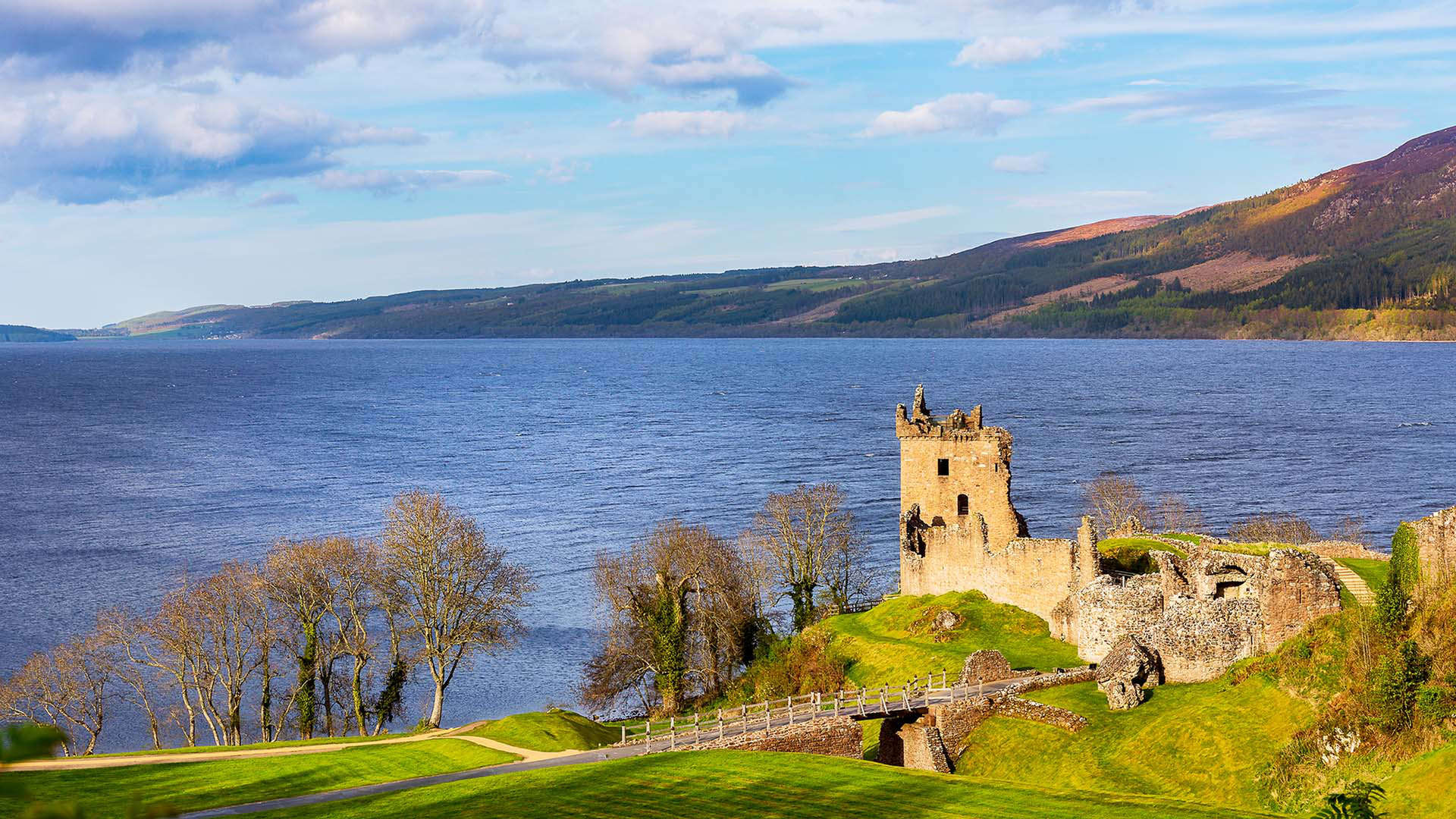 Legends about around Loch Ness. (Photo: Getty Images)
At 23 miles long, a mere mile and a half wide, and deeper than the North Sea, Loch Ness has long held allure for travelers. Of course, everyone knows the myth about "Nessie," the purported Loch Ness monster; and yes, the centuries-old legend certainly draws visitors to this chilly, narrow loch wedged between Inverness and Fort Augustus.
But even more rewarding than monster-spotting is soaking up the natural beauty and romance of the Scottish Highlands that surround the lake on a boat tour: The crumbling Urquhart Castle, set against undulating green hills, makes for a striking sight.
Don't forget to bring binoculars. While you likely won't spy Nessie, wildlife abounds here, and it's possible to spot golden eagles, pine martens and even otters during the boat ride.
The magnificent scenery can also be enjoyed while walking or cycling the Loch Ness 360° Trail, which loops around the entire circumference of Loch Ness.
Lake Victoria: Uganda, Tanzania and Kenya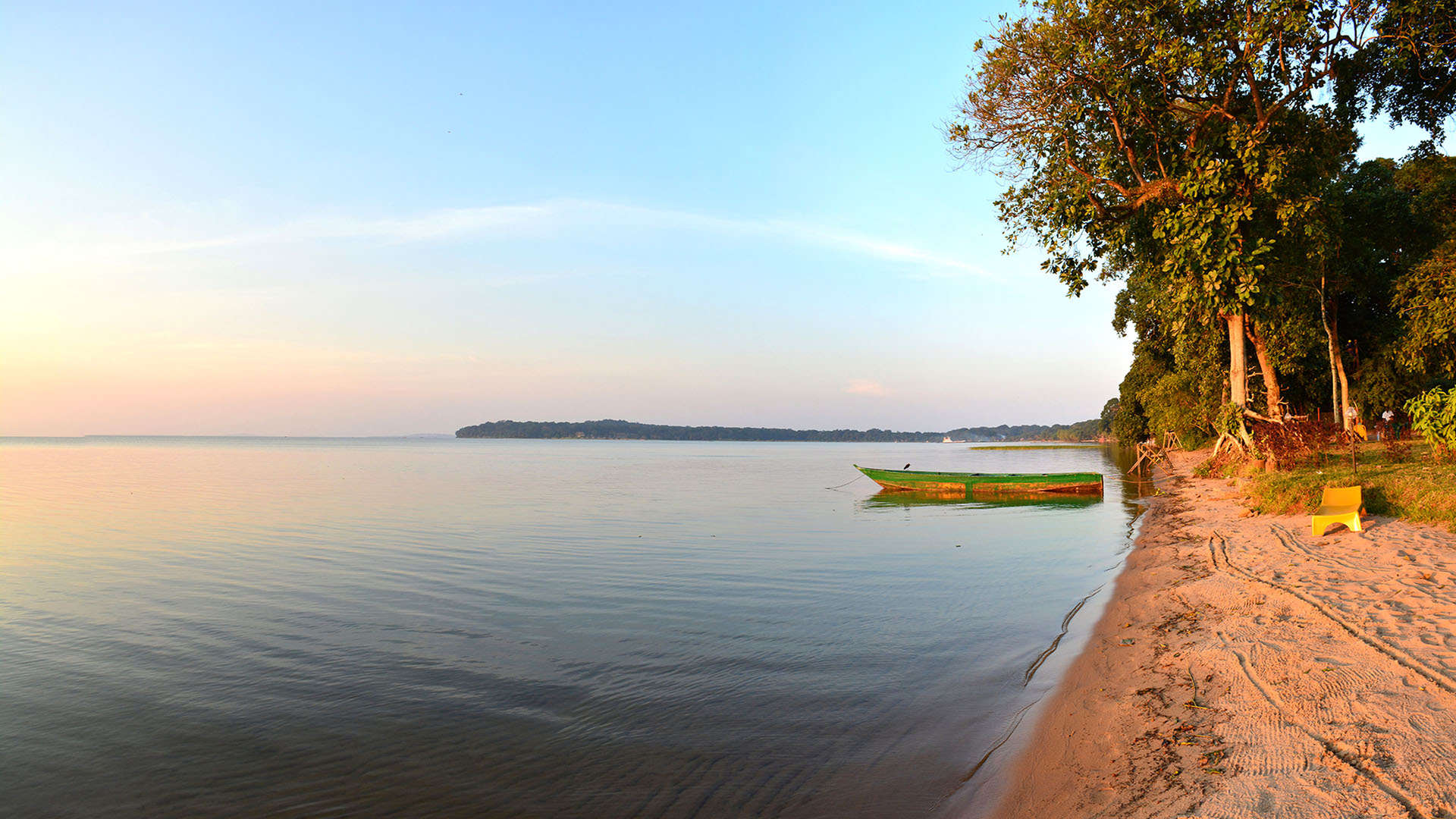 See the splendor of Lake Victoria. (Photo: Getty Images)
Lake Victoria may be grand — it's the largest lake in Africa and the second-largest freshwater lake in the world — but the pleasures it offers are simple: It's a place to relax and unwind.
Tucked between Tanzania, Uganda and Kenya, the lake sprawls an astonishing 26,600 square feet (68,000 square kilometers), and within its confines lie two major sights: Rubondo Island National Park, which is the largest island park in Africa, and the Ssese Islands archipelago.
Explore them on a boat tour, and keep an eye out for fishing villages of the Luo tribe marking the shore.
After a day spent fishing (more than 200 species call the lake home) or birding along the shoreline, which is home to a number of rare species, continue to luxuriate in the slow life at a dreamy lodge on one of the lake's islands or at Protea Hotel Entebbe, an elegant lakeside resort outside Kampala.
Tuz Golu, Türkiye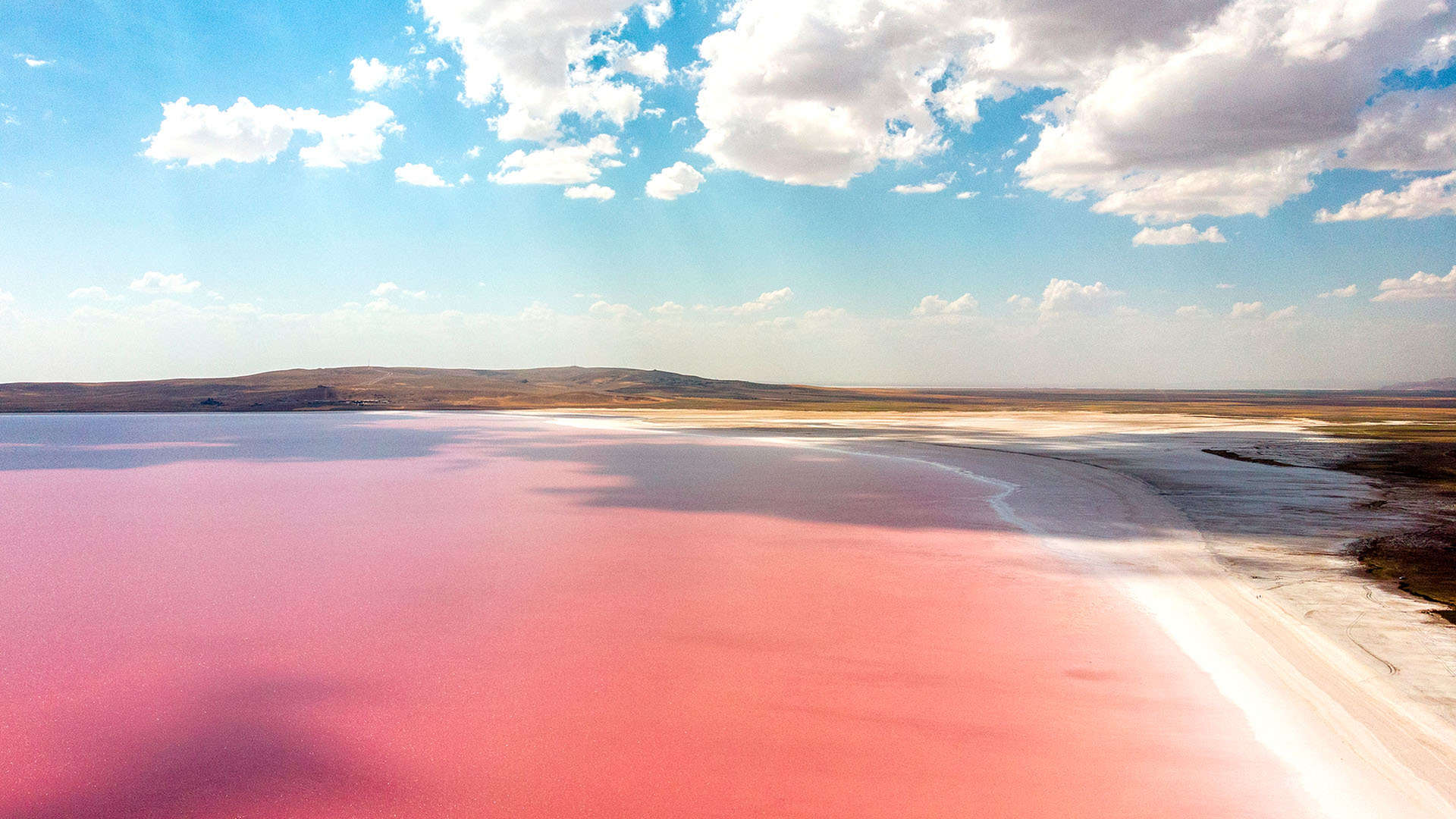 Discover the famed "red" lake. (Photo: Getty Images)
An enormous salt lake, Tuz Golu in central Türkiye looks otherworldly — literally. In the spring, the shallow water has traditionally turned pink, deepening to a Mars-like red as rainfall decreases (and salinity subsequently increases) in May, June and July.
The algae behind this color change feed colonies of flamingos, and in the winter, the lake is one of the major wintering habitats for migratory birds, making it ideal for birding.
The lake can be reached via day trip from Cappadocia, where you'll also find Göreme National Park, a mesmerizing landscape of prehistoric rock formations, inhabited as early as the fourth century, with 10th- through 13th-century towns and churches carved into its caves.
Lake Päijänne, Finland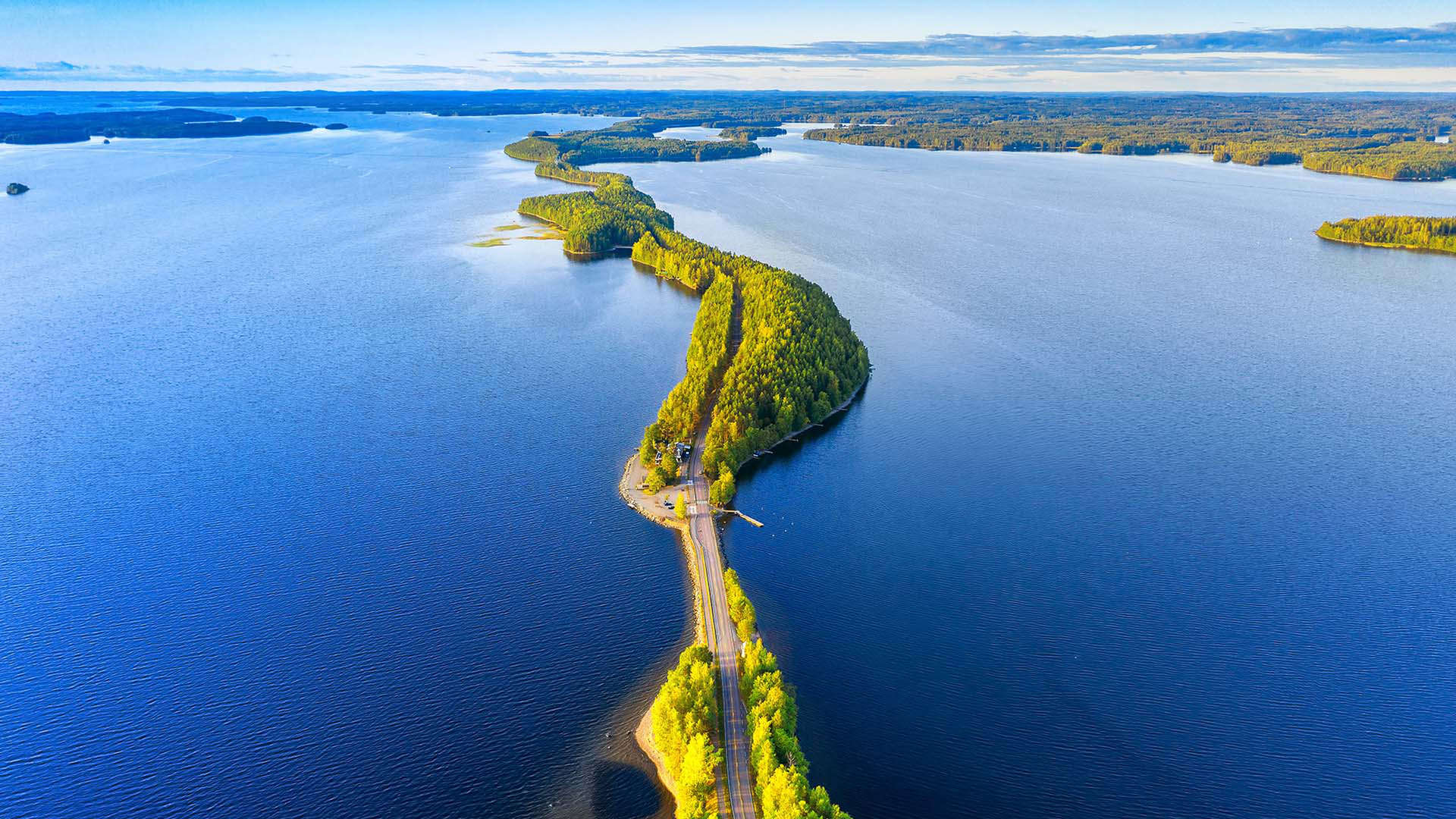 Finland's land of lakes will astonish you. (Photo: Getty Images)
An important source of clean water in Finland, Lake Paijanne is famous for its eskers, glacial landforms shaped in the last ice age. These long, narrow and sandy islands, replete with isolated lagoons, are ideal spots for placid beach days. Päijänne lies within the Finnish Lakeland, a labyrinthine landscape of lakes, islands, rivers and canals. Stand-up paddleboarding and boating (via sailboat, motorboat and canoe) are popular summer activities, while in the winter, tour operators offer ice fishing and even snowmobiling on the frozen lake.Plan a visit to Päijänne National Park, in the southern part of the lake, which is composed of more than 50 tiny islands, including the must-visit esker, Kelvenne. Here, you'll be able to walk the circumference of the island along a 5.5-mile (9-kilometer) hiking trail.
Published: September 09, 2022
Last Updated: November 09, 2022
Article Tags: Finland , Italy , Kenya , Malawi , Mozambique , Scotland , Slovenia , Switzerland , Tanzania , Türkiye , Uganda