London is one of the world's most nature-packed major cities. With more than 3,000 parks (including many Royal Parks, comprising lands originally owned by the monarchy), eight million trees, 14,000 species of wildlife and much more besides, it's an urban jungle where green rather than gray dominates.
Indeed, Londoners love the outdoors, and happily, visitors can also enjoy this natural bounty. London's public natural spaces are varied and delightful, from the banks of the Thames to the majesty of the Royal Parks.
Here's where to breathe deeply in Western Europe's biggest city.
The Regents Park
The most elegant of London's central parks is also among the most welcoming to all visitors, whether you choose to walk among The Regent's Park's elegant flowerbeds in the Avenue Gardens, admire thousands of roses in Queen Mary's Gardens, hire a rowing boat on the boating lake or wander up Primrose Hill for views of the London skyline.
Regent's is also a haven for wildlife, with nearly 100 species of wild birds, a plethora of hedgehogs and plenty of bees calling the park home.
Beehives, managed by Urban Bees, are situated in four different spots and house more than 40 colonies of bees that forage among the diverse trees and plants that make up much of this 410-acre oasis. A few of the hives are sponsored by The Westin London City, which collects their honey annually so it can be enjoyed by visitors to the hotel.
Of course, bees are not the only impressive small inhabitants: The park also boasts a large wetland area and is home to a breeding population of hedgehogs.
London Wetlands Centre
Formed from four disused Victorian reservoirs tucked into a West London bend of the River Thames, the London Wetlands Centre is home to dozens of birds that cannot be found anywhere else in the capital city.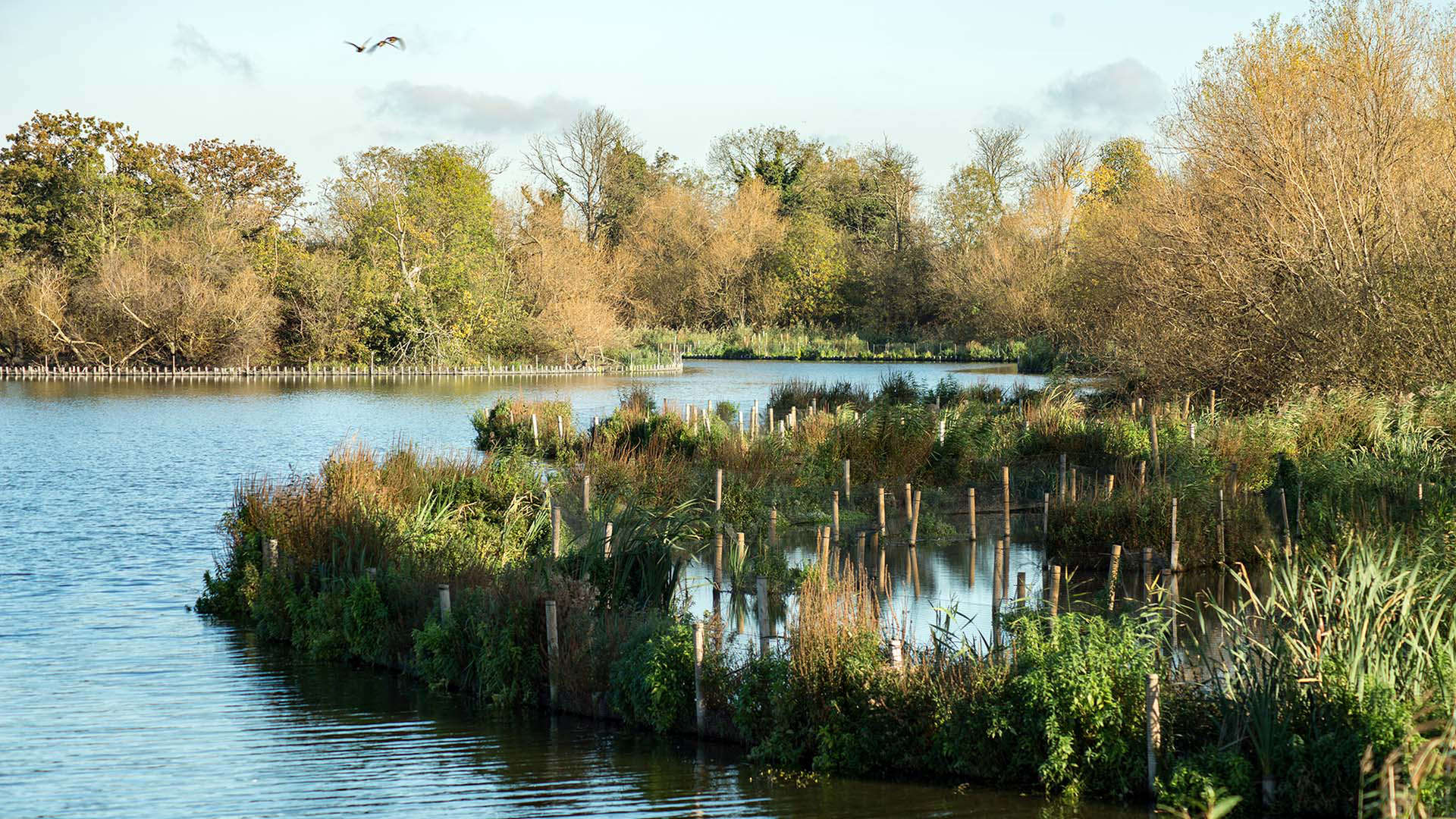 Look for wildlife in the Wetlands Centre. (Photo: Getty Images)
It's a haven for animals both native and nonnative, from Asian short-clawed otters to Hawaiian geese. There are six "hides," perfect places from which visitors can watch the wildlife or take pictures. One, called the Peacock Tower, is three stories tall and has an elevator.
Indeed, the whole site is accessible; it's the perfect place for animal lovers of all types or even those just looking for a relaxing stroll.
Kew Gardens
Founded in 1840, Kew Gardens hosts more than 50,000 living plants on a UNESCO World Heritage Site.
Visitors can take a journey across the living world, from the 18-meter-high (59-foot) treetop walkway through the canopy of a woodland glade to the Princess of Wales Conservatory where orchids, water lilies, cacti and more are housed.
In the southeast corner of the gardens, there's a Giant Pagoda, erected in 1762; meanwhile, kids can enjoy a children's garden designed around the elements that plants need to live: earth, air, sun and water.
Richmond Park
London's largest Royal Park is a great place to lose yourself amid a space abounding in history, architecture and wildlife.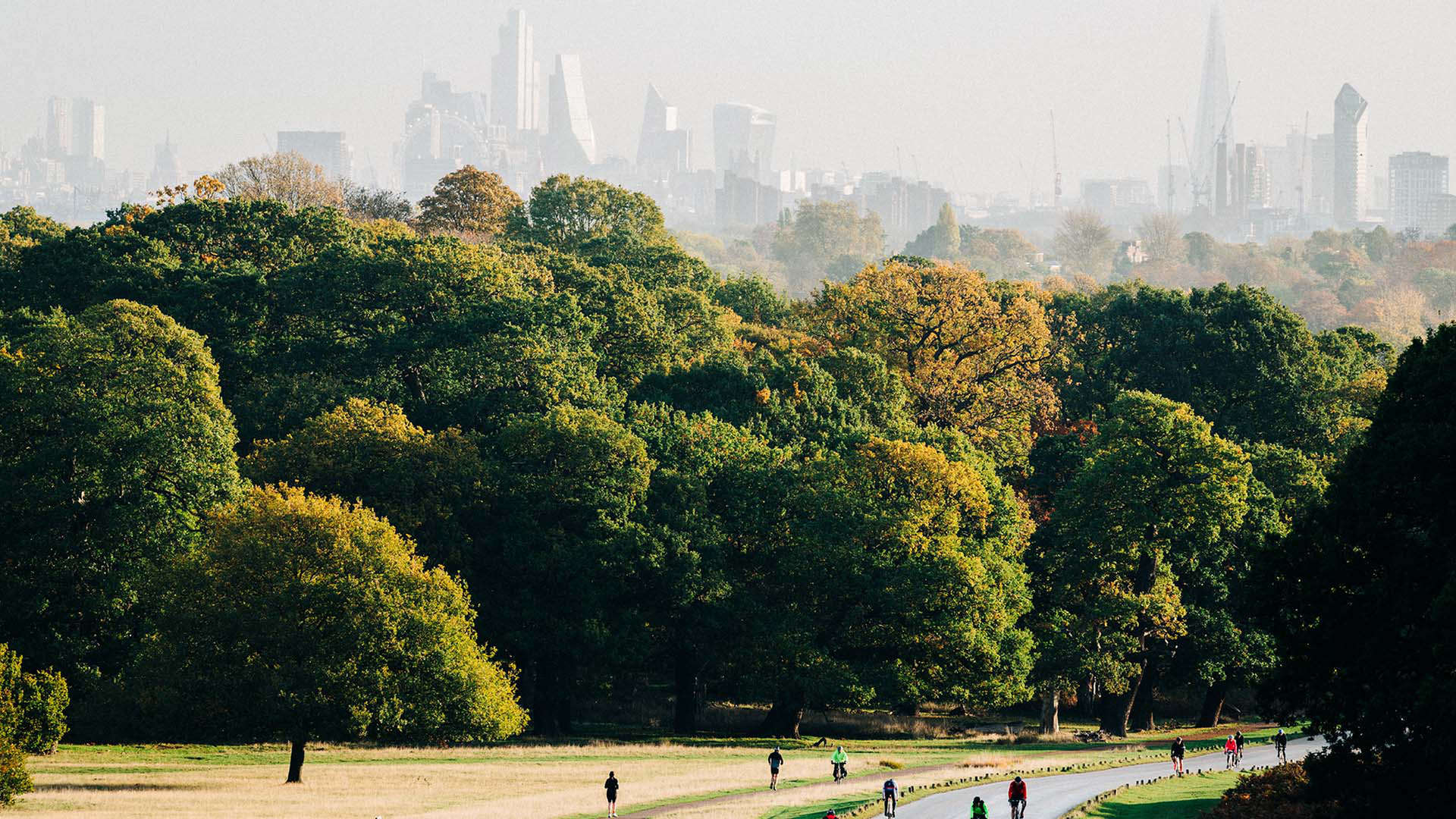 Green space awaits in Richmond Park. (Photo: Getty Images)
Located in the southwest of London, Richmond Park covers 2,360 acres and is home to both deer and deadwood beetle fauna, plus a neolithic burial barrow, a bench tribute to a pop singer, a historic lodge and the delightful Isabella Plantation.
This 40-acre woodland garden is a magnificent riot of color during spring and early summer thanks to its azaleas, rhododendrons and camellias.
Along the Thames
Not so long ago the Thames was one of the world's great industrial rivers, with cranes and warehouses crowding its banks on both sides, from the city center eastward. It was often inaccessible to walkers, too, but all that has changed.
The modern Thames offers a huge variety of different experiences, from the wilder eastern fringes to the manicured banks of West London via the South Bank, one of the city's most popular tourist haunts.
In fact, the opening of The Westin London City marked the completion of the Thames pathway, connecting the Thames Embankment to the Tower of London, providing a direct link between the city and river.
There's so much to see, from football (soccer) clubs — Craven Cottage, home to Fulham, the city's oldest professional club, is on the river — to ornamental parks like Battersea and some of the city's most historic pubs, such as The Mayflower in Rotherhithe.
Greenwich Park
London boasts any number of magnificent views across the city, from the distant sight of St. Paul's Cathedral in Richmond Park to that of the city and Westminster from Parliament Hill.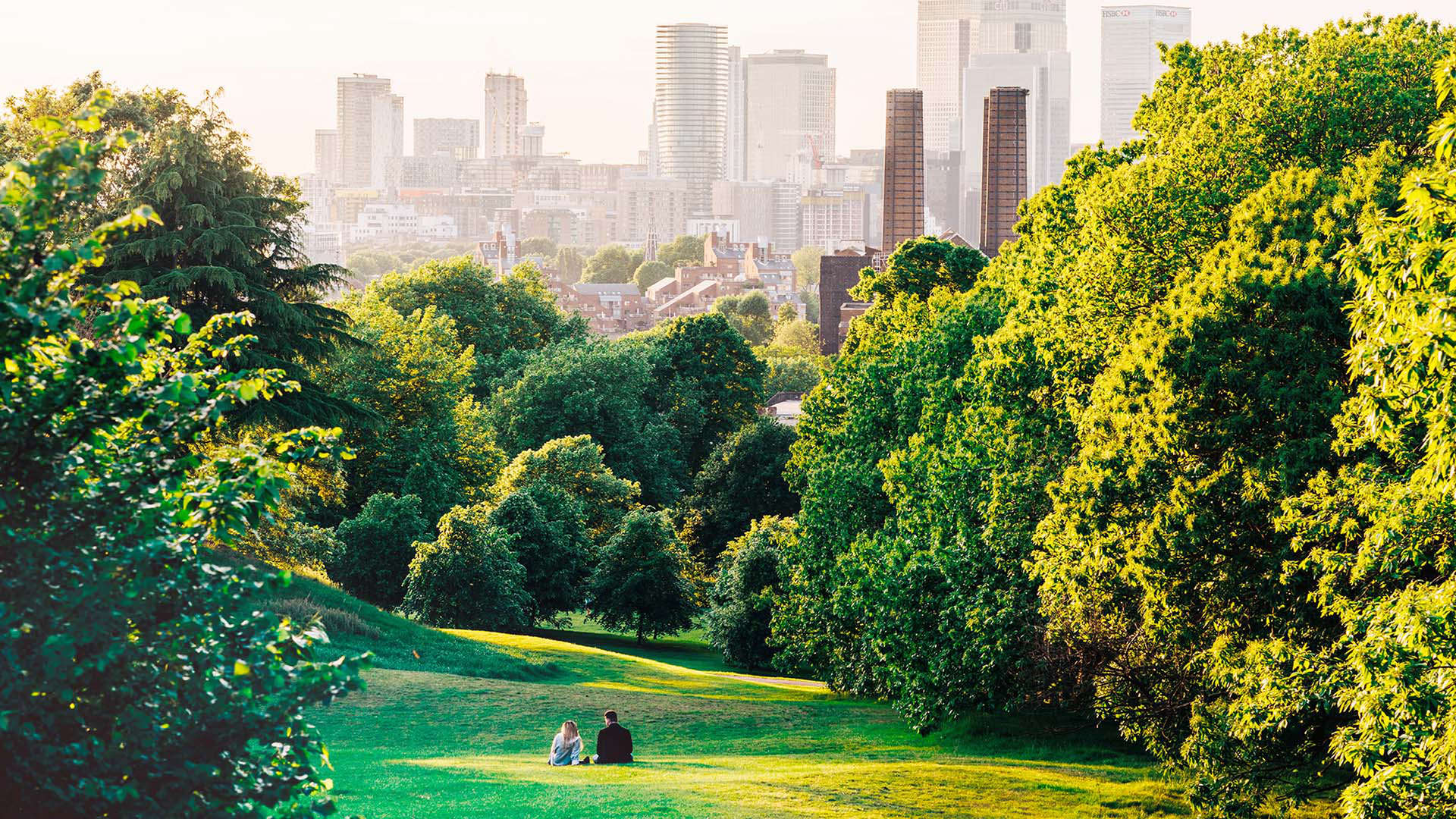 Escape the city in Greenwich Park. (Photo: Getty Images)
Perhaps the most impressive, though, is found in Greenwich Park, from where you can look back across the Royal Naval College toward Canary Wharf's skyscrapers — witnessing history and modern commerce in one breathtaking view.
Not only that, you can also visit the Royal Observatory, through which the prime meridian passes, and find out more about the history of astronomy and navigation. After that, visit the planetarium next door for a truly jaw-dropping evocation of the natural world.
Epping Forest
Much of what is now London was once forested; Epping Forest is a reminder of that pre-modern era. Stretching for 12 miles from Forest Gate in the south to Epping in the north, the forest is slim — 2.5 miles wide at most — but absolutely packed with historic, bucolic character.
Queen Victoria dedicated it "to the use and enjoyment of my people for all time" in 1882, and it's now home to the varied pursuits enjoyed by modern East Londoners: cycling, dog walking, fishing, horse riding and more. Due to its age, it also has a huge variety of different animals, from deer to 10 species of bat.

Published: April 29, 2022
Last Updated: October 04, 2022
Article Tags: London , Parks , United Kingdom