Shopping isn't just a necessity in Qatar — it's part of the national psyche. You see, this enterprising Gulf country was a trading hub long before it unearthed its oil riches. For centuries, merchants would sail its coast to trade goods from all over the Middle East. Old habits die hard, especially now that it's one of the world's wealthiest nations.
Though most of Qatar's traditional markets have been replaced by glitzy malls and designer boutiques, its favorite goods are unchanged: pearls, gold, spices, dates and perfumes — they should all be on your shopping list. Discover where to buy them, plus learn which local labels and global brands to look out for.
Souq Waqif
Best for: Haggling for heritage treasures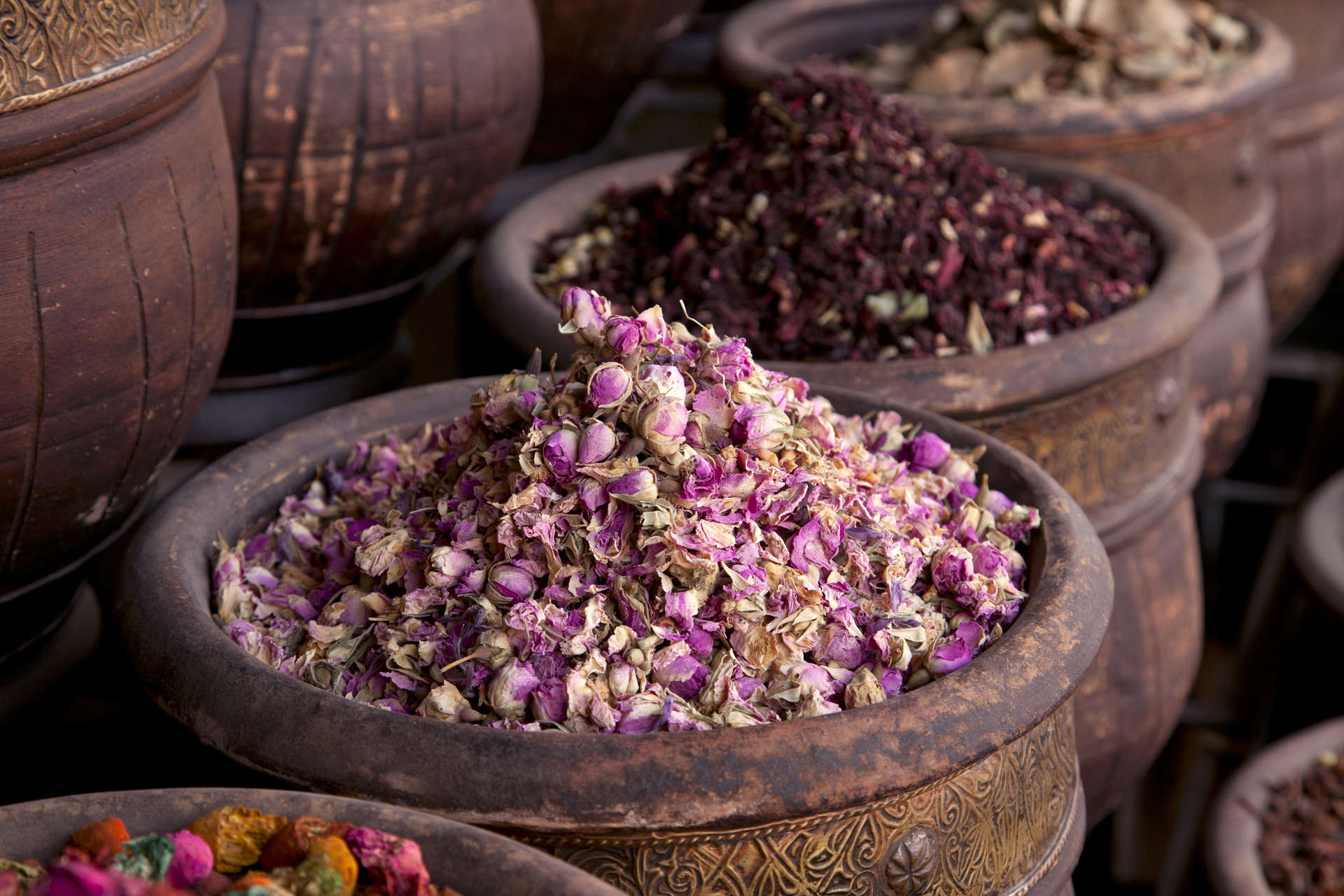 Savor the spices. (Photo: Getty Images)
Follow your nose to Souq Waqif, where scents of Middle Eastern spices, frankincense and Arabic coffee dance on the breeze — just as they have for centuries.
Like most of Qatar's shopping areas, this traditional-style marketplace is liveliest at night. So tuck into a street food supper of cinnamon-spiced chicken machboos and syrup-soaked luqaimat dumplings (sold in the courtyard next to the Saieco Perfumes shop) before hitting its warren of stalls. Here you can haggle for Qatari-grown dates, oud perfume, silver trinkets, embroidered dresses and much more.
Until the early 19th century, Qatar was the world's foremost pearl-diving nation, and Souq Waqif is still full of exquisite jewellery. To buy pearls from a real living legend, head to Pahlwan Saad Ismail Al Jassim: The Old Pearl Diver, whose owner is one of the last remaining pearl divers.
Bargain for treasures in Souq Waqif. (Photo: Getty Images)
Haggling is expected throughout Souq Waqif, so never accept the first price you're quoted. With a smile, suggest a sum that's slightly less than what you're willing to pay and see what the vendor's counteroffer is. If you can't agree, simply thank them and walk away: This can be a great bargaining tactic in itself. If it doesn't work, look elsewhere — or return for another try. Keep it light and respectful: Humor and friendliness are essential.
Villaggio Mall
Best for: Sheer wow-factor and international brands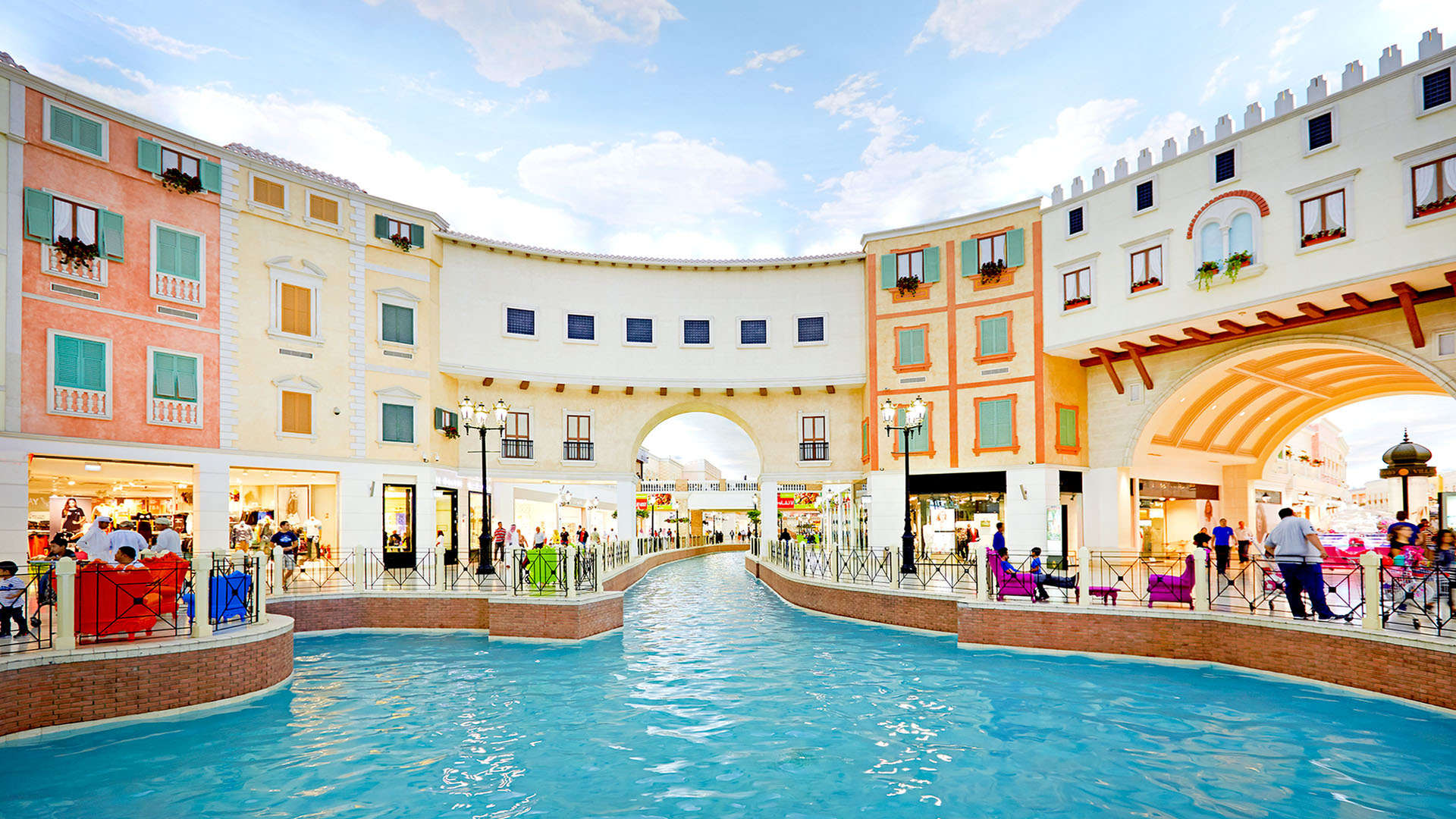 The setting is as lovely as the shops at Villaggio. (Photo: Getty Images)
Arriving at Villaggio Mall is like stepping onto an Italian film set. Inspired by the canals and architecture of Venice, its shops — set in pastel coloured "townhouses" — are surrounded by shallow waterways and ornate bridges beneath a painted sky.
The mall is entirely indoors, and those surreal canals are crisscrossed by gondolas, which carry shoppers (and their bags) from one end of the mall to the other. You'll find everything from H&M and Zara to Jo Malone and Tommy Hilfiger here, but Villaggio's real draw is its scenery: You won't believe your eyes.
Place Vendôme Mall
Best for: Browsing unique flagship boutiques
So powerful is the Middle East's shopping appetite that most global brands tweak their collections to suit local tastes — so you can snap up pieces that are completely unique. See for yourself at Place Vendôme Mall in Lusail, where the likes of Dior, Bulgari, Jimmy Choo and Gucci have opened flagship stores alongside a three-story Sephora offering local and international brands.
This lavish, Paris-inspired landmark is also home to Le Royal Méridien Doha, where you'll find marble-clad suites and apartments, plus fine-dining by Michelin-starred chef David Myers. With the boutiques on its doorstep, and a full-service spa for soothing those mall-weary legs, it's the ultimate spot for serious shoppers.
Katara Cultural Village
Best for: Snapping up local art, food and fashion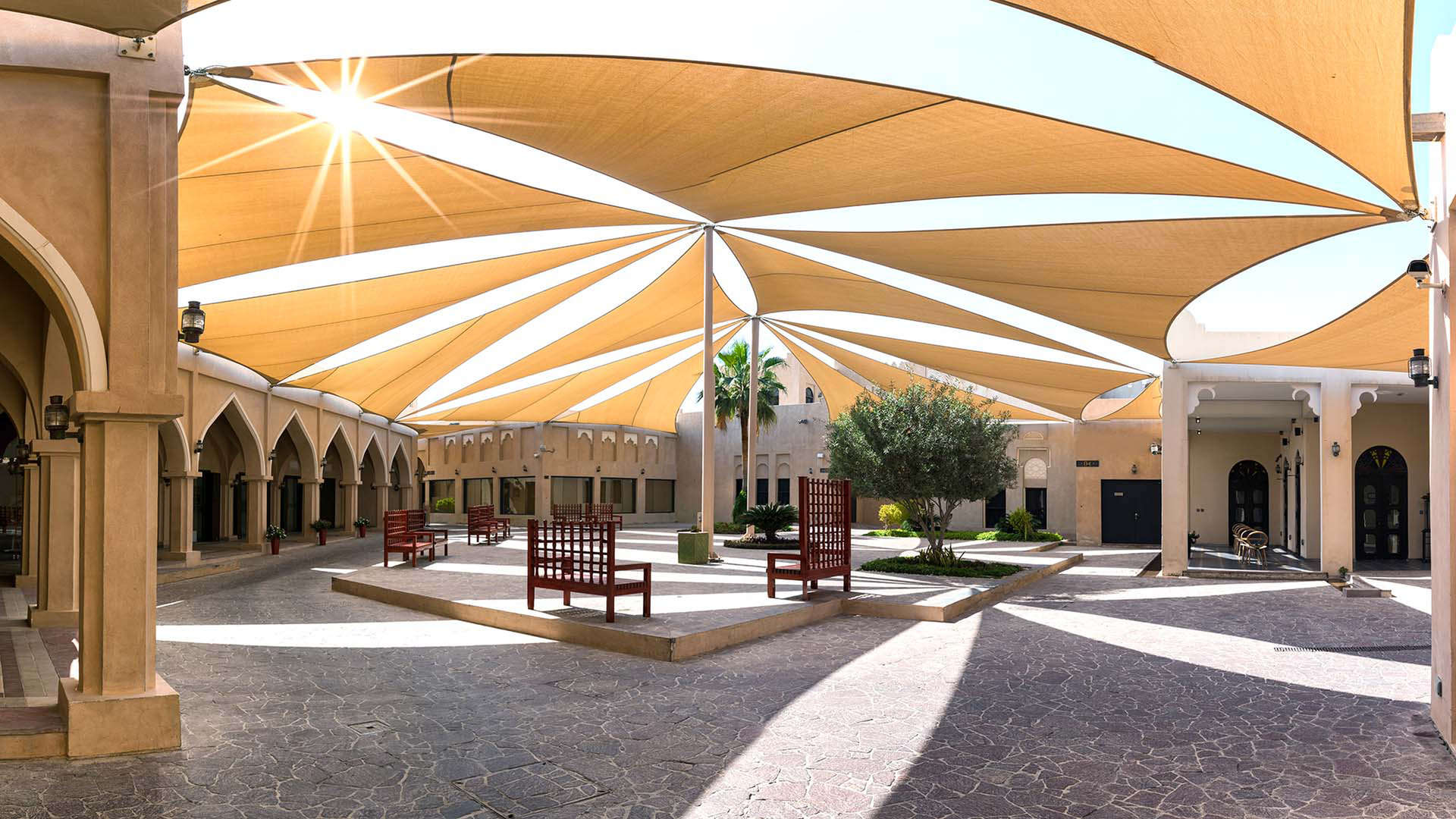 Stroll through Katara Cultural Village. (Photo: Getty Images)
After dark, Katara Cultural Village's souk-style streets are filled with craft stalls and independent boutiques selling everything from pashminas and perfume to chocolates and Arabic coffee. Love art? Dip into its galleries to browse locally made originals and prints.
And there's a surprise, too: Katara is also home to Galeries Lafayette Doha, an outpost of the famous French department store. Amid the glittering Murano-glass sculptures and neoclassical architecture sit more than 400 high-end brands: from Acne Studios to Zimmermann, plus Qatari labels such as Nouf Jewellery and 1309Studios. For more home-grown pieces, seek out Yasmin Mansour, Tiiya, Hissa Haddad and jewellery by Ghada Albuainain.
The Pearl-Qatar
Best for: Gawking at supercars, diamonds and couture
Marsa Arabia marina, filled with gleaming yachts, sets the tone for the five-star shopping experience in its mall — just one of the many designer shopping centres on The Pearl-Qatar. This island is one of Doha's most affluent districts, where Hermès, Versace and Elie Saab boutiques rub shoulders with Ferrari and Rolls Royce showrooms. Enjoy fine dining at The St. Regis Marsa Arabia Island, The Pearl Qatar in the heart of Porto Arabia. It boasts six high-end restaurants to satisfy even the most discerning palates including Anatolian, Mediterranean-style seafood, Lebanese, and Nikkei cuisine.
Published: February 21, 2023
Article Tags: Doha , Qatar