Everyone needs to escape the noise and hassle of the big city once in a while. A weekend away can clear frazzled minds, create wonderful memories and bring families together — and it's all much easier than you might imagine. Here's our roundup of the best short-break destinations, taking in everything from foodie capitals to archaeological wonders.
Istanbul to Izmir
Distance: 1 hour 10 minutes by plane
Thanks to its marvellous waterfront promenade (Kordon), lively bazaar, superb museums and a diverse local cuisine that reflects the city's rich history, Izmir might justifiably be called the hidden gem of the eastern Mediterranean. This designation might also have something to do with the locals' laid-back approach to life, but there's plenty here to excite and delight visitors.
London to Oxford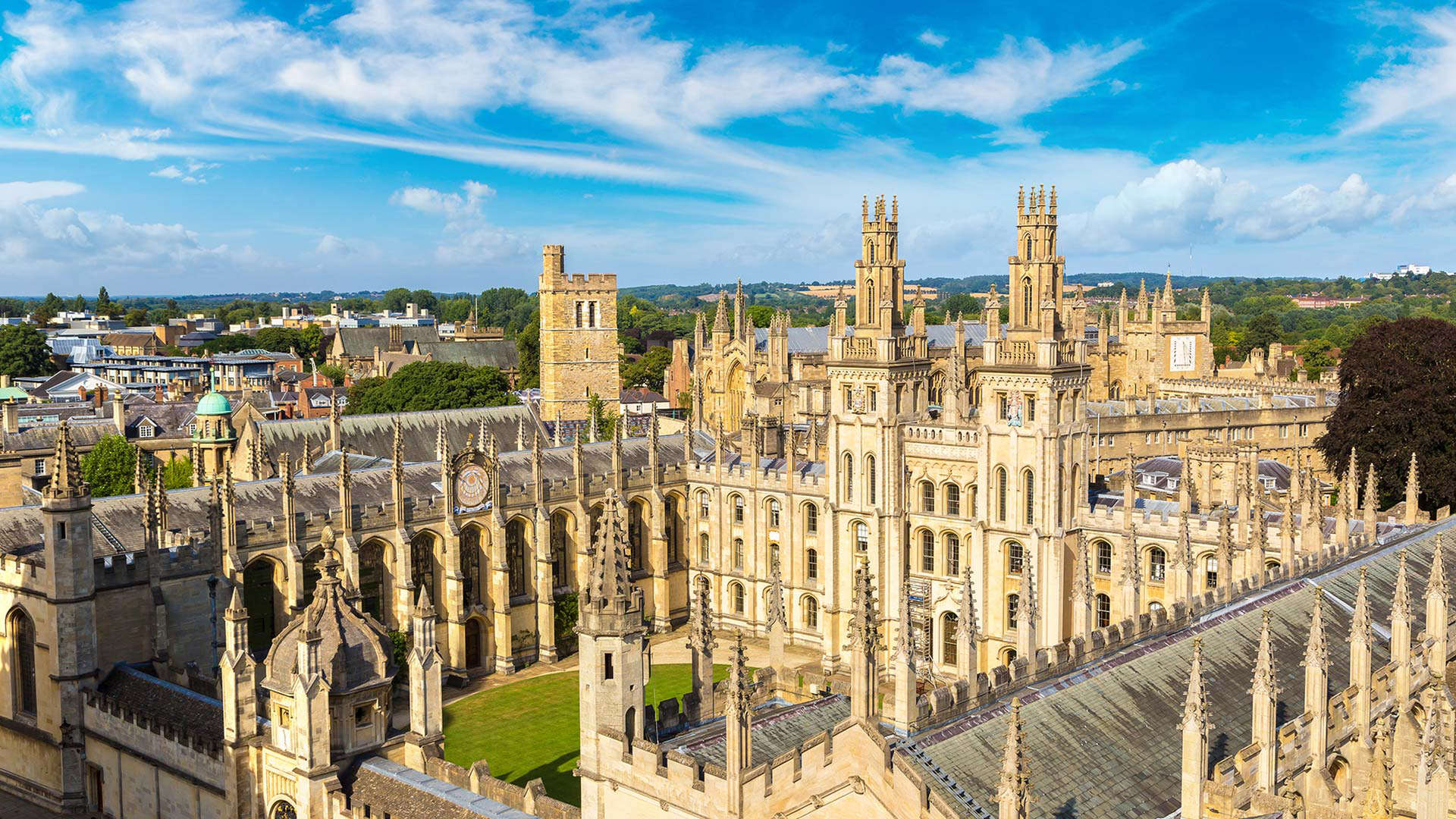 Feel like a scholar in Oxford. (Photo: Shutterstock)
Distance: 45 minutes by train, from London Paddington
Getting into Oxford University might be tough, but getting there from London is very straightforward and 100 percent worthwhile. The "City of Dreaming Spires" offers some of the world's most fascinating museums, the chance to take a punt (flat-bottomed boat) on the River Isis, and the majesty of the Bodleian Library, which doubled as Hogwarts Library in the "Harry Potter" films, among other time-honoured delights.
Cape Town to Cape Winelands
Distance: 1 hour 10 minutes by car
At the heart of South Africa's wine country (and an easy drive from Cape Town) the Cape Winelands District — home to towns like Stellenbosch and Franschhoek — is a natural destination for devotees of the vine. Add magnificent views, outdoor pursuits and some of the country's best food to the mix, and it's clear that there's plenty in the area to keep you happily occupied before you even begin to explore the region's iconic wine estates, such as La Motte or Mullineux & Leeu Family Wines.
Paris to Bordeaux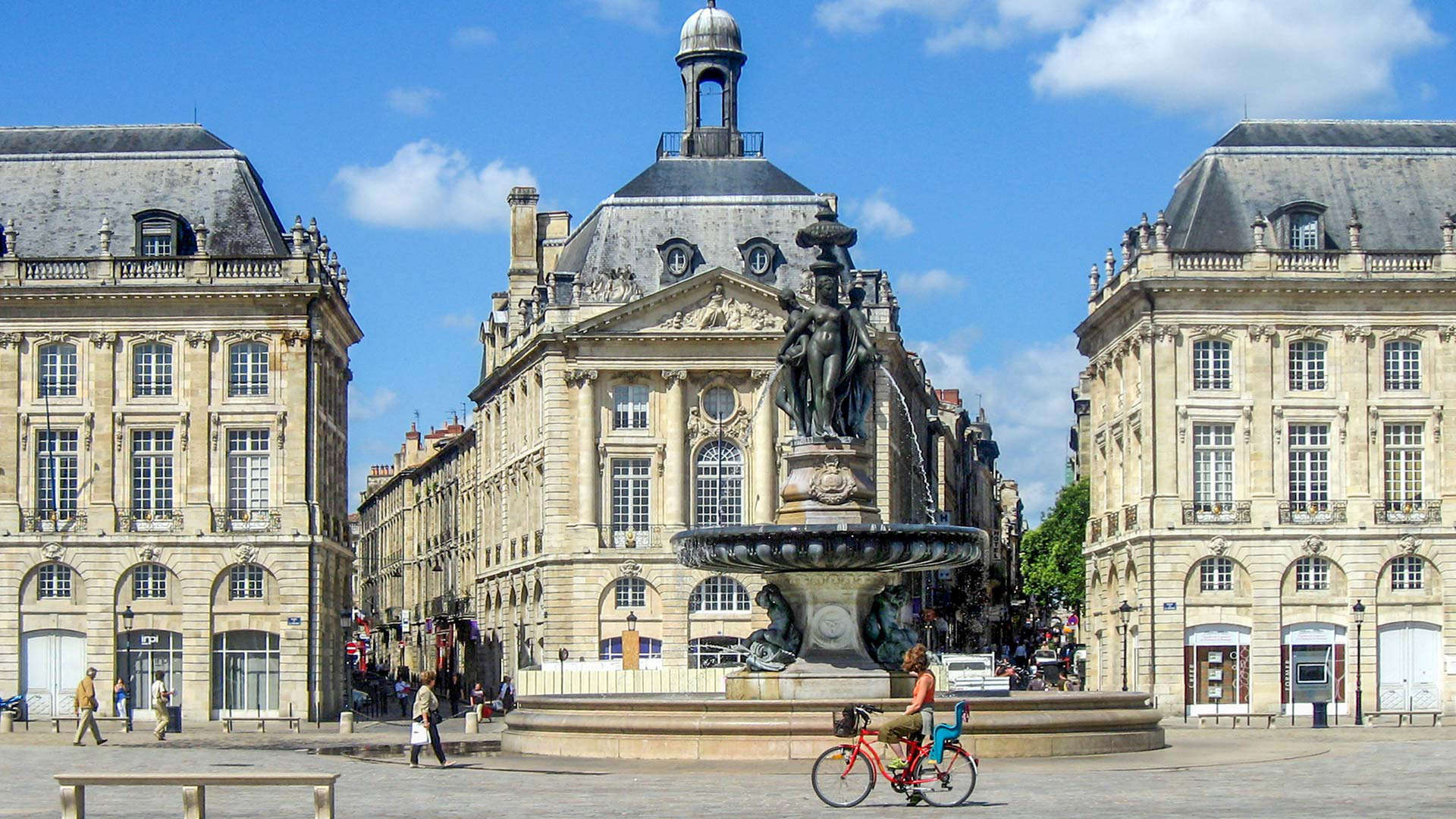 Escape the big city for Bordeaux. (Photo: Getty Images)
Distance: 2 hours 15 minutes by high-speed train, from Paris Montparnasse
You might expect Bordeaux to be paradise for wine-lovers (and it is), but it's worth visiting on a jaunt from Paris for other reasons, too. The beautifully restored city centre makes it one of the best French cities for a walk, a new generation of bistros means the food is as good as the wine, and kids will love splashing in the Miroir d'Eau, a huge shallow pool located on the Place de la Bourse by the River Garonne. Wine lovers should plan a stop at La Cité du Vin (City of Wine), a mix of museum and world's fair, featuring over 800 different bottles of wine from 70 countries. Admission includes access to tastings, shuttles that offer tours of local vineyards, screenings, lectures and workshops.
Dubai to Ras Al Khaimah
Distance: 1 hour 25 minutes by car
Nestled between the mountains and the azure sea northeast of Dubai, the northernmost emirate, Ras Al Khaimah, is a relaxed and child-friendly escape. The UAE's highest peak, Jebel Jais, is within easy driving distance, there are beaches on which to unwind and air-conditioned shopping malls galore, and the nearby desert awaits those who fancy a camel ride or four-wheel-drive safari.
Rome to Florence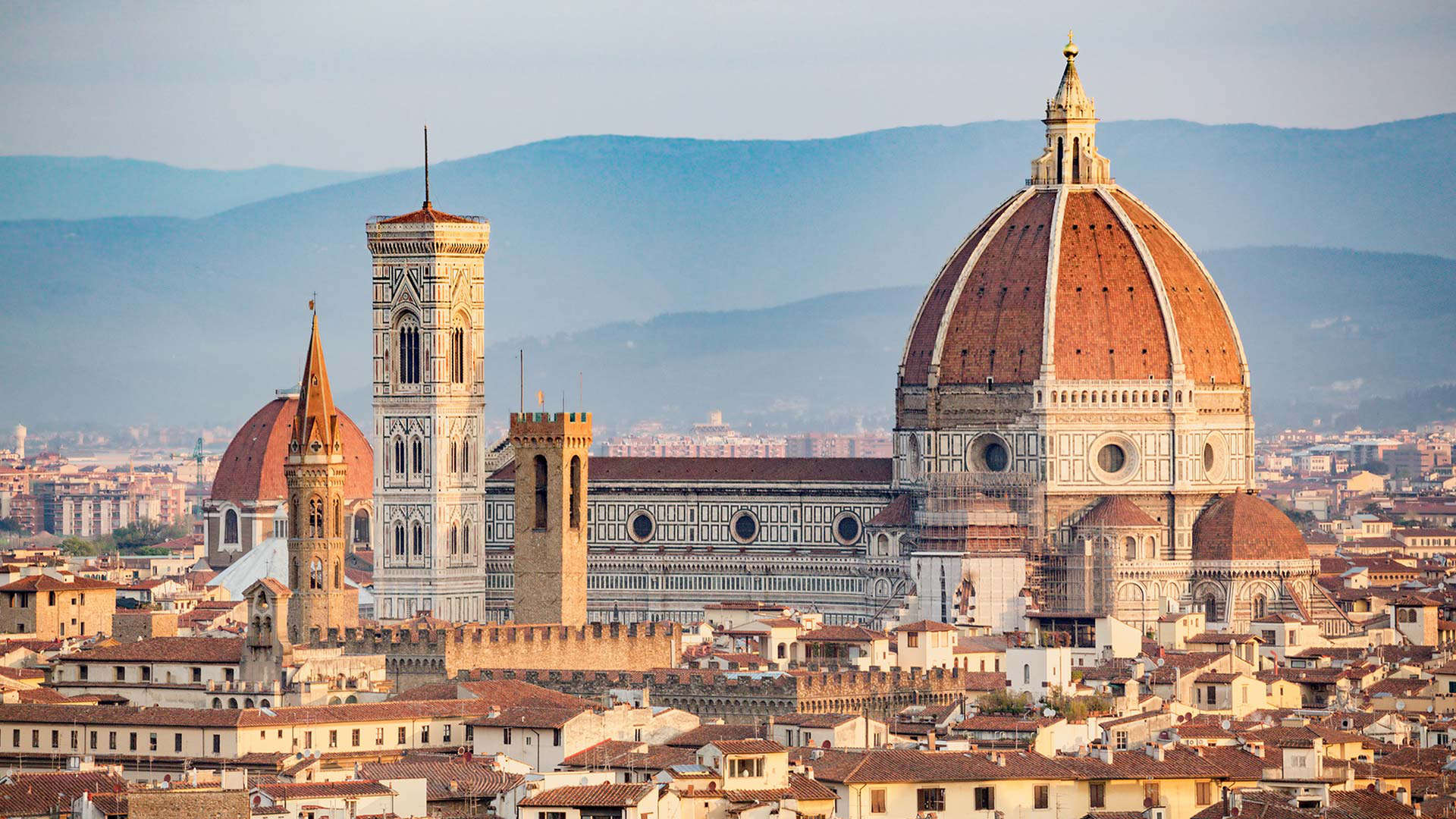 Find a bit of respite in Florence. (Photo: Shutterstock)
Distance: 1 hour 35 minutes by train
There are very few cities that can match Romefor food, culture and architectural wonder, but Florenceis among them. From world-famous attractions like the Duomo cathedral and the Uffizi museums to traditional, family-friendly restaurants and local food favoriteslike bistecca alla Fiorentina (a huge steak), Florence shines. Don't forget to shopat a market or two: From leather to fresh veggies, you'll find only the finest in Florence.
Madrid to Valencia
Distance: 1 hour 50 minutes by train
Famous for being the epicentre of paella, Spain's iconic dish, Valencia is a city that knows how to live: witness Las Fallas, an annual festival that takes in fireworks, music and huge, inventive papier-mache structures that must be seen to be believed. With a linear park at its heart, Roman and Arabic architecture, and the City of Arts and Sciences cultural complex, there's plenty here for the whole family to enjoy.
Berlin to Hamburg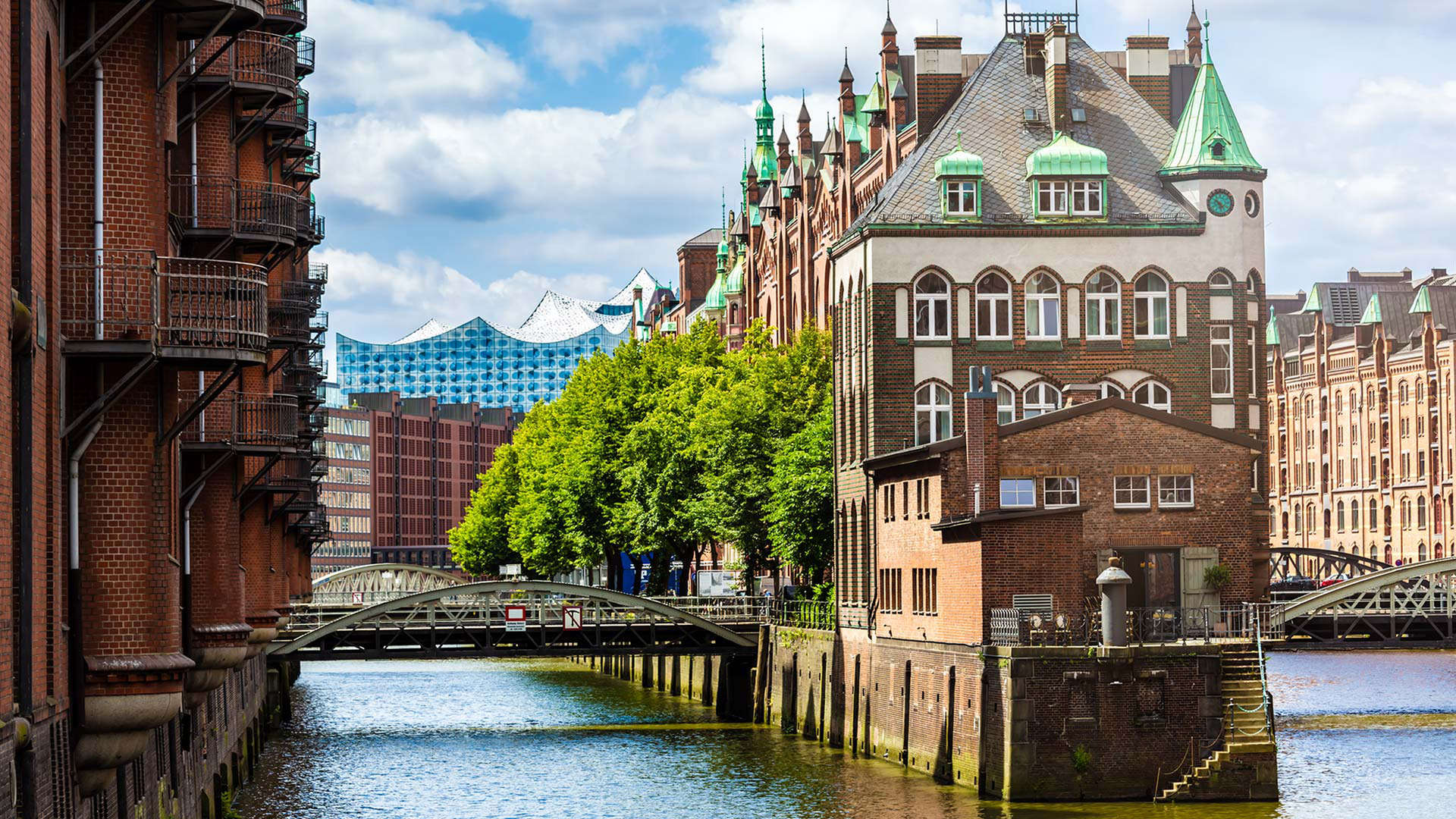 Stroll along waterways in Hamburg. (Photo: Getty Images)
Distance: 2 hours 25 minutes by train
As one of Europe's great port cities — and an easy trip from Berlin, Hamburg has always been open to travellers, from the ships that built the wealth of the Hanseatic League to the Beatles. That inheritance still defines the city: Expect multicultural cuisine, a rich and varied music scene, and experimental art and architecture such as the Elbphilharmonie, the city's remarkable new concert hall. All this and hugely lively nightlife, too.
Athens to Costa Navarino
Distance: 3 hours by car
For luxury amid astounding natural beauty, you won't do much better than Costa Navarino. With its golden beaches, verdant hills — replete with olive groves and vineyards — and diversity of relaxing options, from golf courses to spas, this is somewhere to genuinely put the pressures of city life behind you.
Amman to Petra
Distance: 3 hours by car
Petra is among the world's most breathtaking archaeological sites, with rock-cut structures that date back to at least the second century B.C. Once the capital of the Nabataean Kingdom and later annexed to the Roman Empire, its deep canyons and ancient buildings make it an unforgettable delight for history lovers of all ages — one that is best savoured over a long weekend.
Published: July 25, 2022
Article Tags: Athens , Berlin , Bordeaux , Cape Town , Costa Navarino , Dubai , Florence , France , Germany , Greece , Hamburg , Istanbul , Italy , Izmir , London , Madrid , Oxford , Paris , Ras Al Khaimah , Rome , South Africa , Spain , Turkey , United Arab Emirates , United Kingdom , Valencia