Taking place during the European spring, Eid is a great time to discover cities across the continent. From Paris to Munich, parks and squares will be bursting with greenery and flowers, and the cities' street life will be in similarly full bloom. Whether you're celebrating Eid or simply taking some time to explore a new destination at this special time of year, here are five incredible European cities to visit.
Immerse yourself in cultural experiences in Paris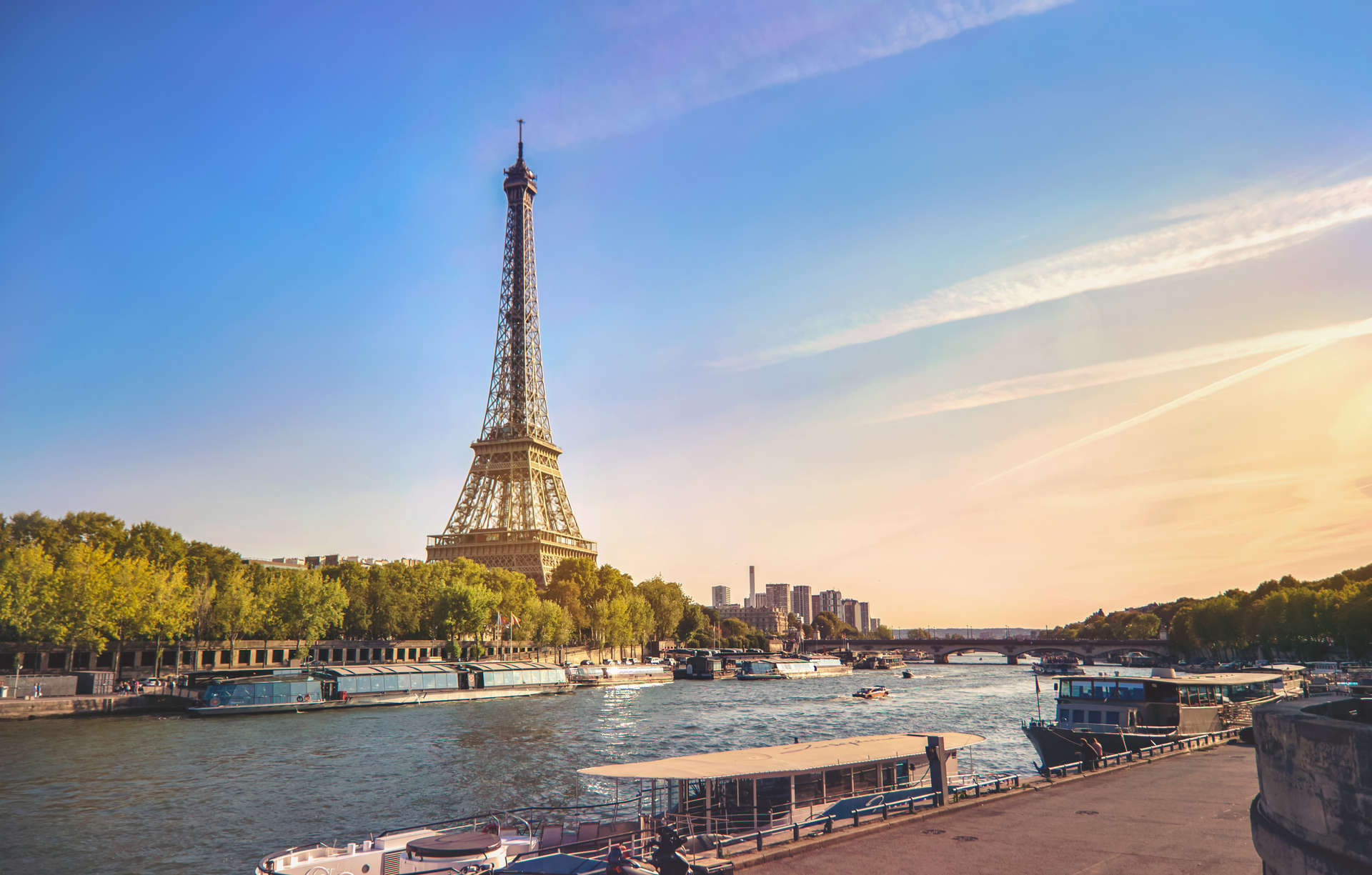 With the air warming and the city's trees full of green leaves, springtime is a beautiful moment to visit the French capital Paris (Photo: Getty Images)
Paris has long been regarded as a destination that's perfect for celebrations. Families and couples traditionally enjoy quality time together when marking Eid, so try taking the city of lights as the backdrop to your festivities. With food so central to Eid, this city's unparalleled wealth of cafés and restaurants alone makes it a great choice.
Lying at the heart of the city, Paris Marriott Opera Ambassador Hotel sits near all the main attractions, not least the renowned Opera Garnier. Strolling over from the hotel to take in a performance at the iconic venue will give you memories to cherish together.
If hidden gems are more your thing, seek out the Musée Rodin. With views of the stunning garden, it feels like an oasis in the city. The garden also has beautiful flowers and countless sculptures, including Rodin's most celebrated work The Thinker.
Furnished with homely comfort and offering a spectacular view of the Paris skyline, Prince de Galles, a Luxury Collection Hotel, Paris offers a perfect place to unwind and relax in a beautifully designed space. The hotel has a partnership with Lalique, which will provide you with an unforgettable shopping experience.
Lying at the Golden Triangle's heart, meanwhile, Paris Marriott Champs Elysees Hotel is another beautiful hotel to consider, with impressive interiors including a stunning glass dome that overlooks the lobby.
Appreciate Austria's beautiful capital Vienna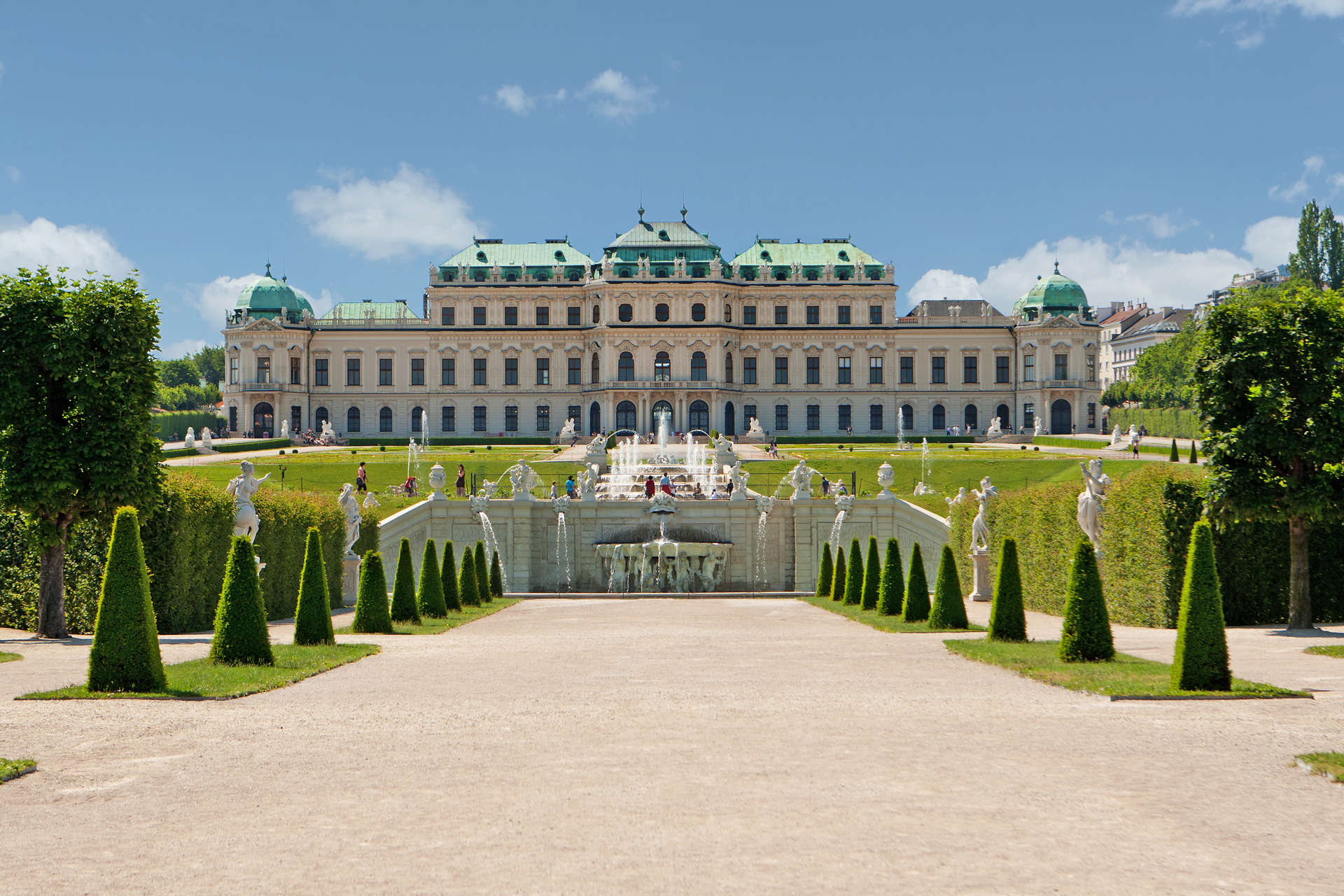 The verdant grounds of the Baroque Belvedere Palace are one of Vienna's prime attractions when visiting the city for an Eid break (Photo: Getty Images)
Vienna is a wonderful Eid destination for families and couples, with the city's famous Belvedere Palace ideal for exploring together for your celebrations.
Right in heart of the city lies another unmissable Viennese attraction: the Vienna State Opera. From neighbouring The Hotel Bristol Vienna, A Luxury Collection Hotel, you can stroll over and listen to the best classical music the world has to offer. With Beethoven and Mozart calling the 'City of Music' their home, it's a quintessentially 'Vienna' thing to do while visiting.
There are several treats to take advantage of at the exquisite Courtyard Vienna Prater/Messe this spring. The hotel's Franz&Flora Wien – Restaurant/Bar delivers exquisite cuisine, such as Flora's salad dreams with pear and pomegranate, or vegan burger with portobello mushrooms and kale, that will provide you with one of the best Eid meals imaginable. More celebrated cuisine is served at the sumptuously decorated Cafe Imperial Wien at Hotel Imperial, a Luxury Collection Hotel, Vienna, the perfect setting for families and couples to spend quality time together. If you looking for Vienna's prestigious shopping site, Kohlmarkt is the place to go. It runs from Michaelerplatz to Graben and is known as Vienna's luxury mile owing to the abundance of jewellery stores and global fashion brands.
To feel part of Vienna's aristocratic heritage, book into the luxurious The Ritz-Carlton, Vienna, which occupies a cluster of 19th-century palaces. With its cutting-edge amenities, farm-to-table cuisine, and spa treatments made with organic ingredients, it's a wonderful choice for your Vienna experience.
Rejuvenate mind and body in Geneva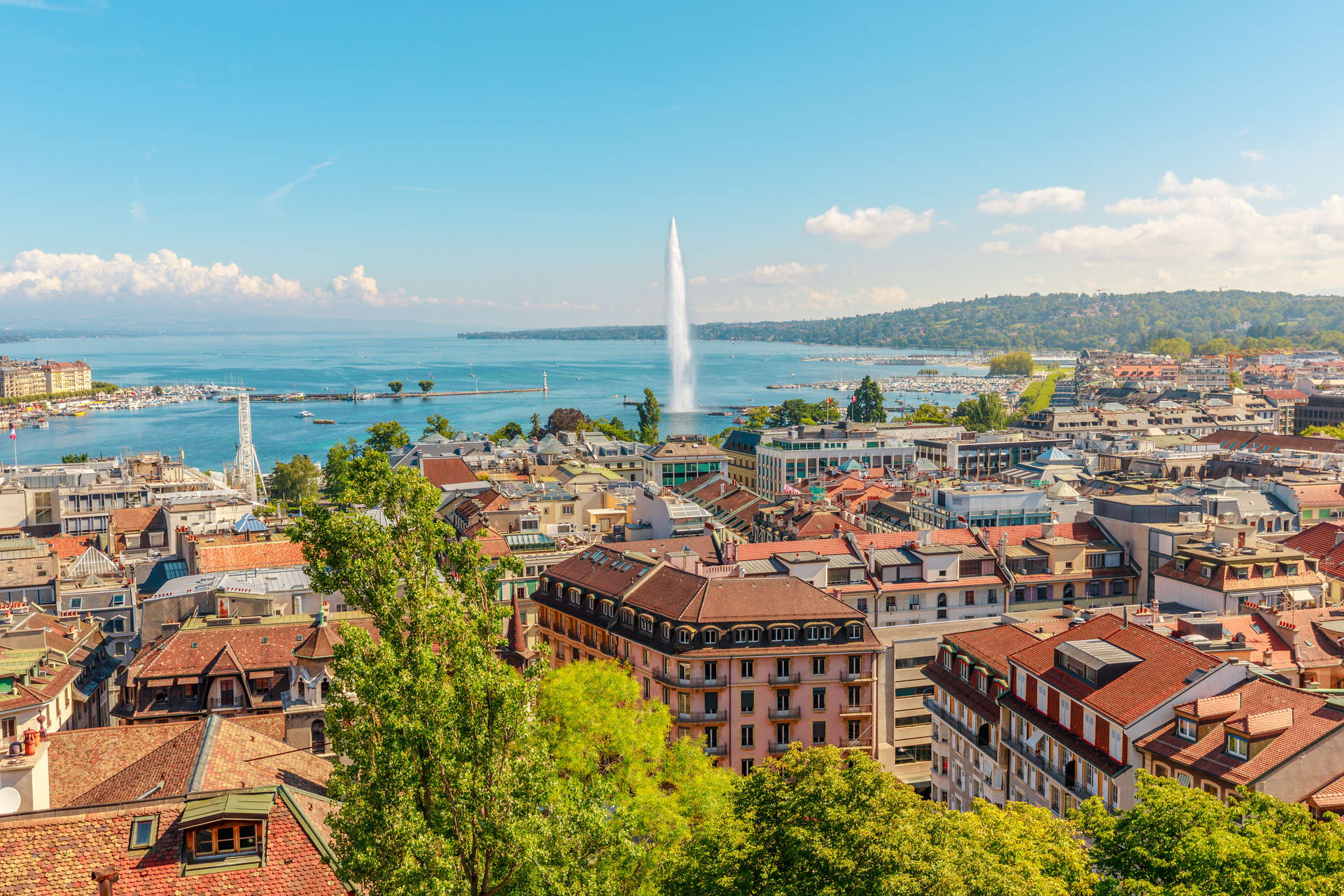 Geneva's iconic Jet d'Eau fountain is an especially pleasant spot as the temperature begins to rise for springtime (Photo: Getty Images)
Surrounded by majestic mountain scenery, Geneva embodies the beauty of Switzerland – there are surely few more beautiful city backdrops to celebrate Eid than the Alps and Jura mountains.
Undoubtedly befitting the magnificence of the city's natural setting is The Ritz-Carlton Hotel de la Paix, Geneva. This hotel's elegance is astonishing, with Italianate architecture and exceptional views of Lake Geneva and Mont Blanc. For a unique experience, try the hotel's 'Dans le Noir' dining in complete darkness.
Another sensational hotel to stay in during your visit is Geneva Marriott Hotel. It makes a perfect base, with striking interior decor inspired by the city's aeronautical and automotive industrial heritage. The hotel also pays homage to its exquisite natural setting by showcasing environmentally integrated technology throughout – the water that cools the property, for instance, is collected from a natural source underneath the hotel and then returned, unpolluted, to the ground.
On the subject of water, one of Geneva's most famous features is rightly the Jet d'Eau fountain. Make time, though, for the Pointe de la Jonction, a verdant spot where the Rhône and Arve rivers meet. It's a serene corner of Geneva to spend time with your loved ones. If it's upscale retail therapy you're in the mood for, the parallel streets of Rue du Rhone and Rue du Marche form Geneva's most famous shopping strip, stretching from the banking district to Eaux Vives. 
Discover Zurich's old town secrets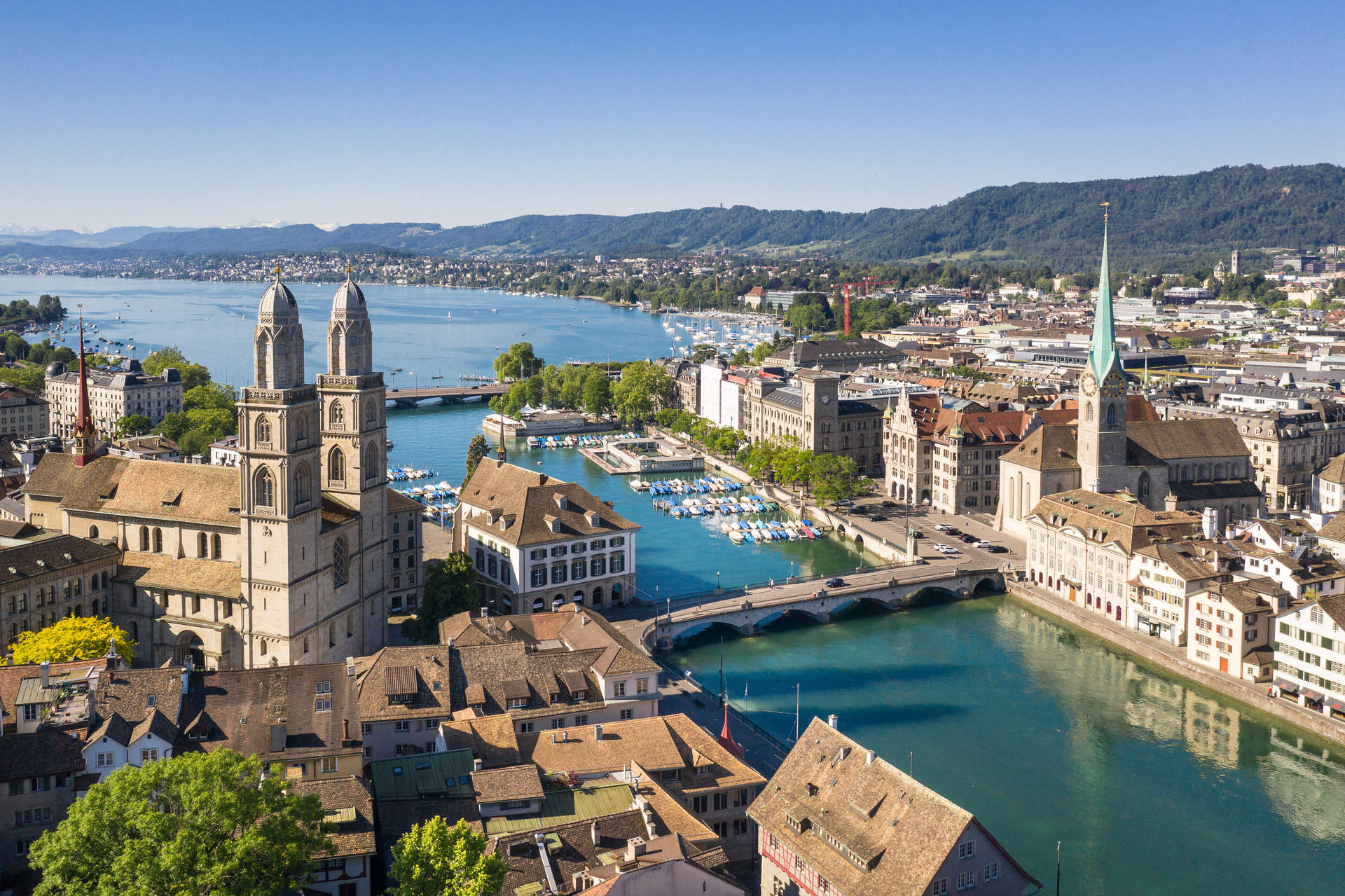 When travelling to Zurich at Eid, be sure to linger in the city's atmospheric old town quarter (Photo: Getty Images)
Whether you're exploring the old town, taking the tram across the river, or having a coffee with a side of Swiss chocolate in one of the city's many lovely cafés, spending your Eid break in Zurich is bound to be extra special.  
Talking of chocolates, visiting Zurich must involve a trip to the Chocolate Museum. This exquisitely designed museum includes many fascinating and educational exhibits on the history of chocolate and Switzerland's special legacy in this delicious tradition.
With its beautiful views, elegant decor and central location, the Zurich Marriott Hotel invites you to discover Switzerland in style. Staying here means you can enjoy the riverfront at your leisure, since it enjoys a prime spot along the banks of the Limmat River, as well as providing access to all the well-known attractions.
Kameha Grand Zurich, Autograph Collection is another excellent choice, with a breathtaking interior of Swiss-inspired design elements. Indulge yourself by heading to the Kameha Spa, where you can unwind and recharge. Book the King Kameha Suite to really elevate your experience.
Alternatively, opt for Renaissance Zurich Tower Hotel. If you want to take your celebrations to a new level, you could take over the hotel's 15th-floor "Upperdeck", one of Zurich's highest and most exclusive event locations, overlooking the city skyline.
If that fires your appetite for further viewpoints, no trip to Zurich is complete without a stop at Uetliberg, the highest point in the city with views of Zurich Lake and the distant Alps that will leave you speechless.
If you're keen to mark Eid with a gift, head over to Bahnhoffstrasse, renowned as one of the world's most luxurious shopping areas. Some of the planet's most famous fashion houses have stores here, perfect for finding a memento for your trip.
Visit Munich and experience its distinct vibe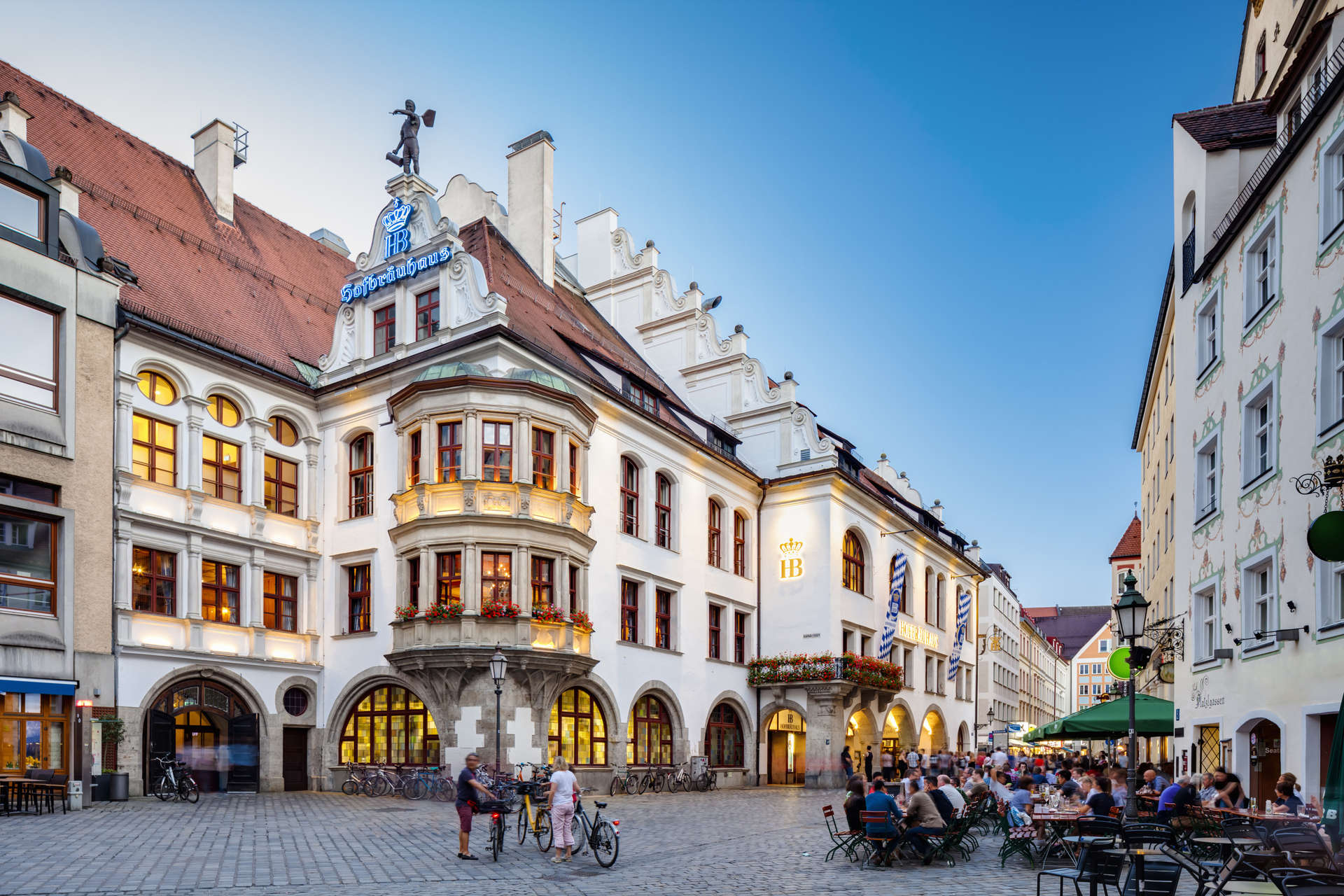 Munich's pavement terraces hum with chatter as the sun begins to shine and the days to lengthen with the coming of spring (Photo: Getty Images)
Munich's mixture of culture, art, and history makes it an exciting place for an Eid break. There are many special things to see during your visit, from the Marienplatz, the heart of Munich, to more off-the-beaten-track attraction such as the Bavaria Filmstadt. Taking a guided tour of this vast film studio will create a great memory together. One of Munich's most beautiful outdoor spaces – and one that will be looking especially impressive around Eid – is The English Garden, the largest inner-city park in the world. The English Garden lies just around the corner from The Westin Grand Munich, a plush spa hotel that makes the perfect base for your Munich explorations.
Whether to mark Eid with a gift, or simply to treat yourself, go no further than Maximilianstrasse, the most acclaimed shopping spot in Munich.
Convenient central accommodation options include the Courtyard Munich City Center, a modern, family-friendly hotel, and the stylishly designed Four Points by Sheraton Munich Arabellapark. Rooms and suites here afford park views over the English Garden. Watching the sun set over the Bavarian metropolis is a beautiful way to create special Munich memories
Published: March 03, 2023
Last Updated: April 18, 2023
Article Tags: Geneva , Munich , Vienna , Zurich