Immersion in nature is renowned for its transformative power to create a sense of wellbeing. So with a stay at the JW Marriott Mauritius Resort, with its impressive backdrop of Le Morne Brabant mountain, adorned by lush, wild vegetation on a peninsula encircled by Indian Ocean coral reefs and white sand beaches, you're already halfway to restorative bliss. Once you factor in delicious food, spa treatments, tranquil rooms and wondrous stargazing, this is surely one of the world's most idyllic spots to revitalise mind, body and spirit. 
Day 1: T
he wonder

of a sunset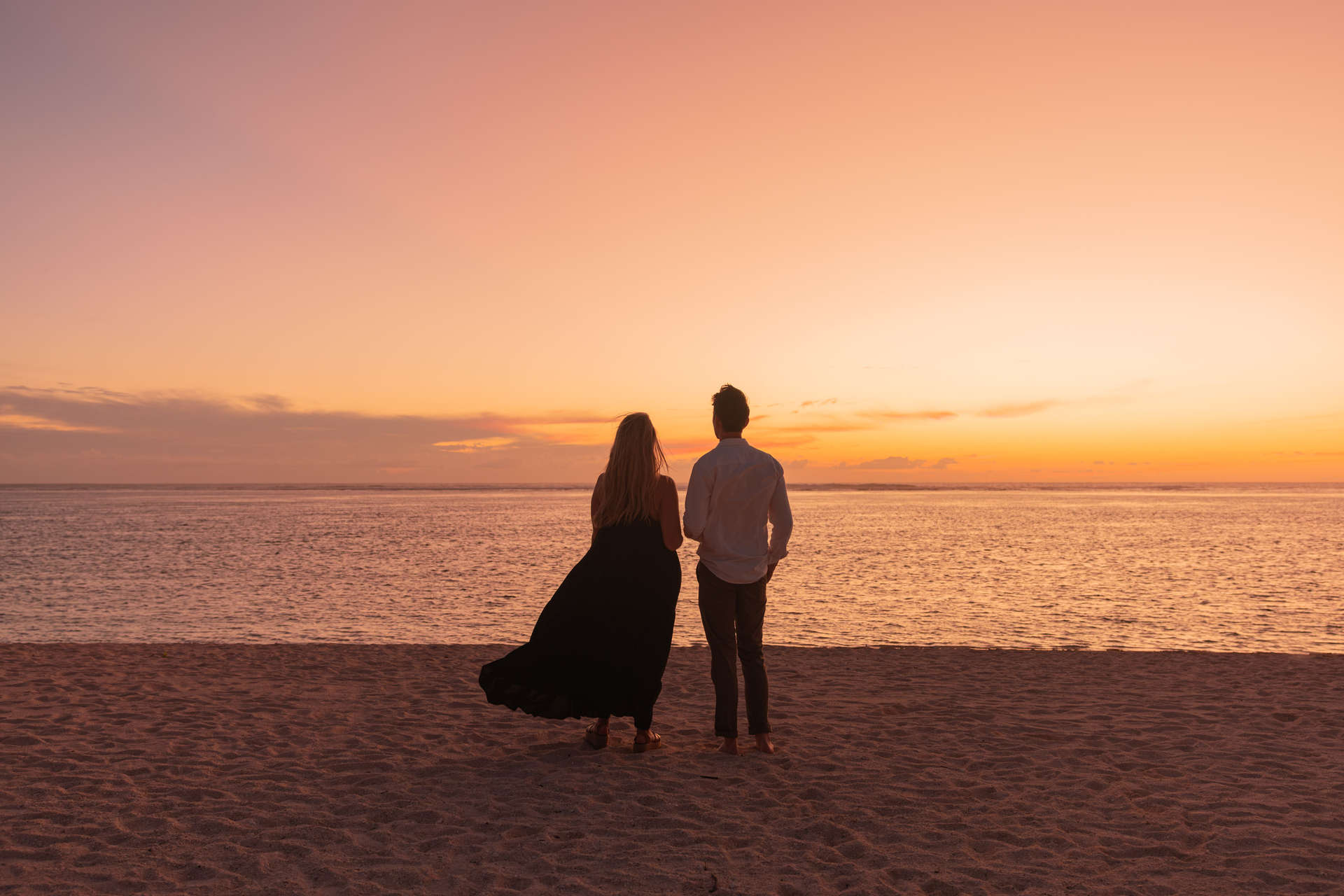 As the day draws to an end, head barefoot to Mauritius' white sandy beaches to experience the wonder of the island's awe-inspiring sunset (Photo: Marriott International)
There's no need to plan ahead, as the legendary Mauritius sunset can be counted on to grace this most westerly point of the island. Kick off your shoes and spend day one by the waterside to reset your internal clock. Opt to stay in one of the beach access suites for lagoon-side proximity.
Let your toes luxuriate in the white sands or release any stress with a few laps in one of the two swimming pools, indulging perhaps in an ocean kitesurfing lesson. With the sunset beckoning at the day's end, head to the beachside The Boathouse Bar & Grill to sip on the flavours of the island with a sundowner, and yield to the colours of the sky as the horizon becomes your only focus. As the changing canvas envelopes you, feel the breeze on your skin and enjoy the purifying ocean air.
Day 2: The wonder of a new culinary adventure
  
Sample the island's rich flavours at Atsuko, a fine dining experience where delicious Japanese-inspired food is married to delight and entertainment (Photo: Marriott International)
With a name that's synonymous with serenity and kindness, the welcoming atmosphere of the fine dining experience at Atsuko provides the perfect environment to sample Japanese-inspired cuisine, including fresh, local sushi and sashimi. The interactive teppanyaki dining experience creates delight and entertainment too, as the restaurant's chefs prepare a meal before your eyes.
Watch flashing fire and dexterous flourishes as chefs chop, flip and griddle everything from beef to vegetables on a smoking hot plate, and savour the aromas that accompany their virtuosity. We eat with all our senses, and this is a truly multi-sensory experience.
JW Marriott Mauritius Resort is perfectly placed to sample the flavours of the island's rich history, from Indian and Asian to French-inspired dishes. Delicious cuisine in all five of the resort's superb restaurants will help to nourish and replenish both mind and body.
Day 3 : The wonder of the night sky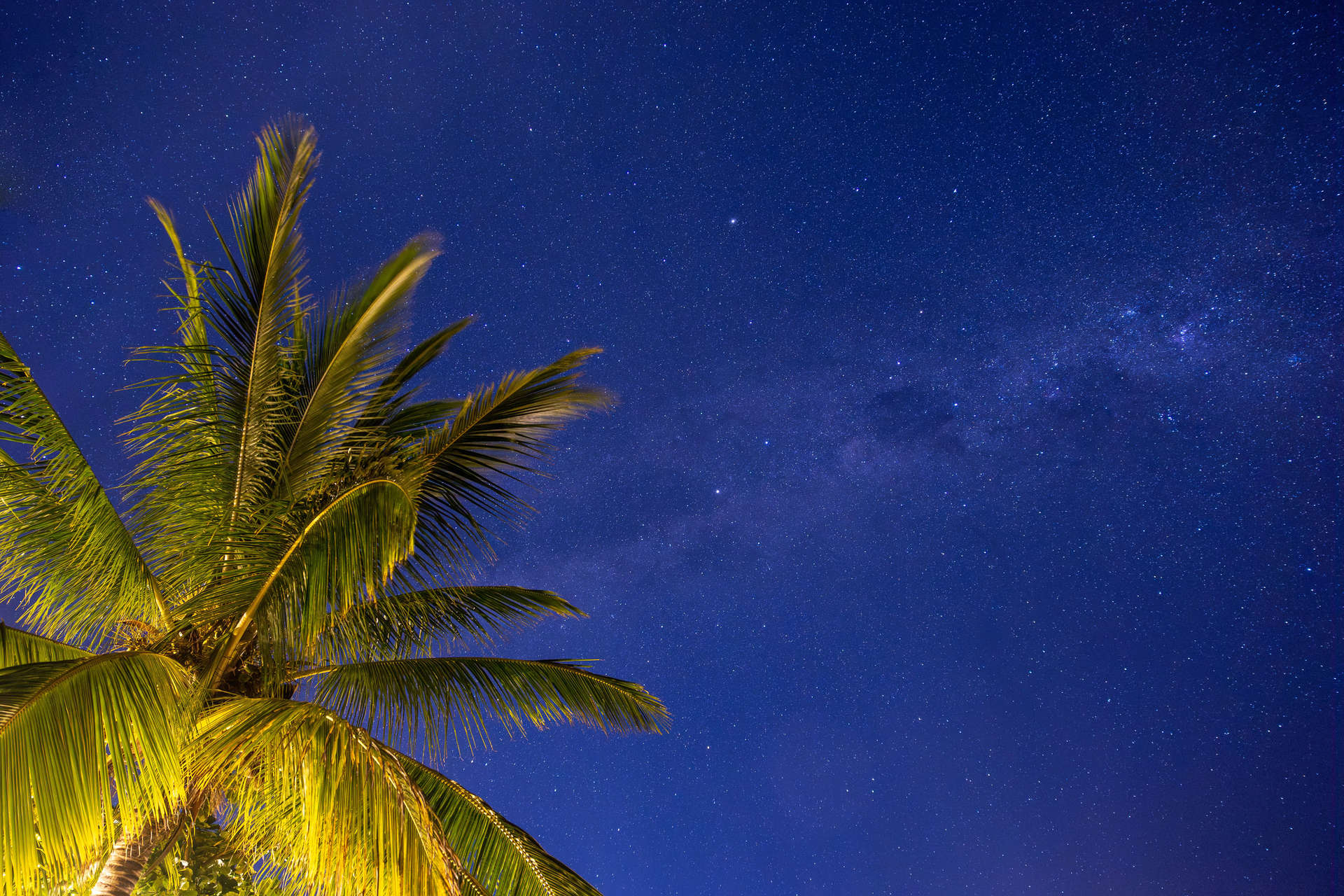 The Mauritian night sky is the perfect place for stargazing on a guided night-sky tour or with a telescope in the comfort of your guests suite (Photo: Marriott International)
With the idyllic seclusion of an island setting, Mauritius is an ideal spot for stargazing. Embark on a celestial journey with your feet planted firmly in the sand on a beach-based guided night-sky tour. Or take advantage of a telescope in a stargazing-equipped suite – it'll seem as though you're a million light years away from the everyday world, and everyone else in it.
From constellations to the Milky Way, the Mauritian night sky will astound and reward you – so much so, you'll probably want to spend all night contemplating the canopy of stars. But with so much else to do, and sleep beckoning, sink into your pillows at JW Marriott Mauritius Resort for a revitalising night's rest. Gazing at the darkness and avoiding artificial light is the perfect way to reset your circadian rhythms. 
Day 4: The wonder of serene spaces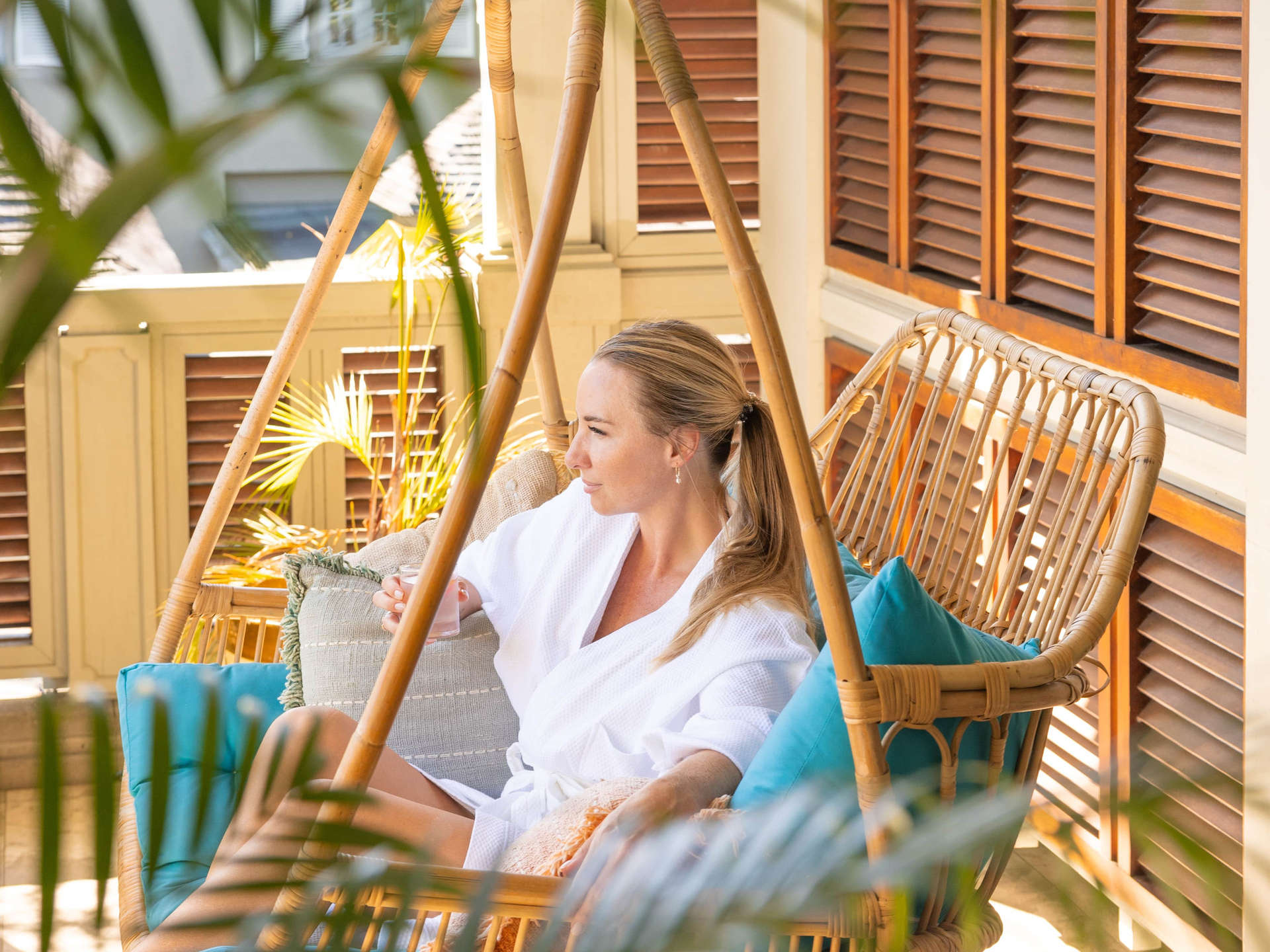 Uplift your mind and body in the serenity of the Pure Spa, where you can indulge in a range of truly revitalising treatments (Photo: Marriott International)
After days experiencing the great outdoors, now might be a good time to head inside, and avail yourself of the Pure Spa, where you'll find another level of release. If you're already feeling relaxed, here you can uplift body and soul in a serene setting that takes a holistic approach to wellbeing. With twelve treatment rooms, a sauna, steam room, jacuzzi and a relaxation terrace shaded by palms, this little oasis is the panacea for all of life's stresses and strains.
It can be quite difficult to quiet our minds, even when on holiday, but in the hands of a professional masseur or submerged in the warm water of a whirlpool, you'll soon forget you even have a smartphone, never mind wanting to check it for messages. In-suite services can be booked too, and there's everything from body wraps and facials to makeup and manicures on offer.
 Day 5: The wonder of the cultural landscape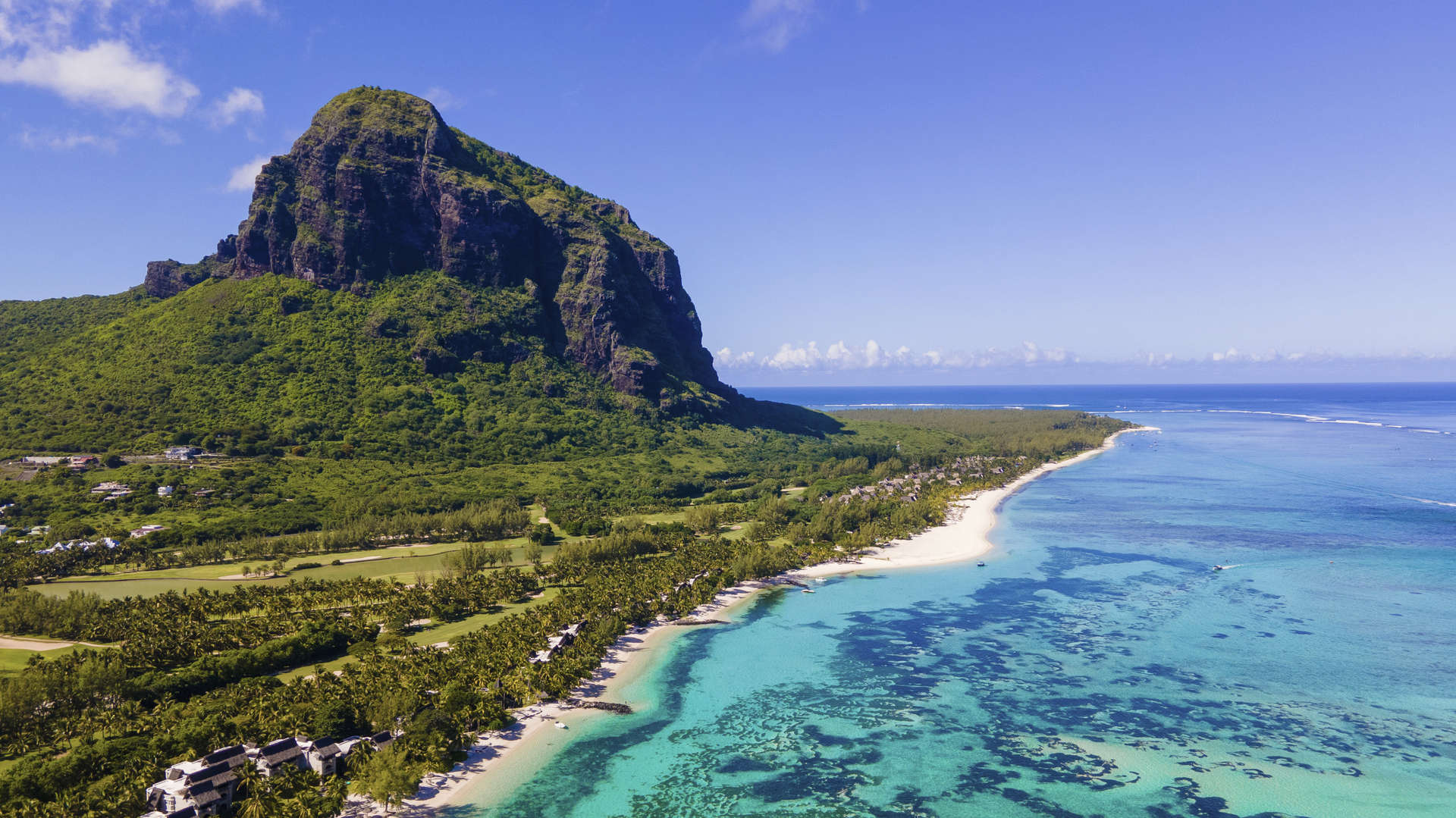 Embark upon an invigorating hike to the summit of La Morne Brabant, where you will be rewarded with awe-inspiring panoramic views of the island in all its verdant glory (Photo: Getty Images)
When in Mauritius, you cannot miss the basalt formation that rises up as the focal point to all activities – this is the UNESCO World Heritage site, Le Morne Brabant mountain, and it has been calling to you.
Now is the time to respond to that call and embrace some invigoration. At 556 metres above sea level, reaching Le Morne Brabant's summit means a climb of about three or four hours, the views from the top rewarding every stride you take to reach them. Nowhere else will give you such a vista of the island's expansive mountainside and the fringing azure ocean below. With caves and foliage that once sheltered marooned and escaped slaves, the Le Morne Cultural Landscape is a testament to resilience and survival, and an opportunity perhaps to reflect, with gratitude, on our own freedom and happiness.  
 Day 6: The wonder of nature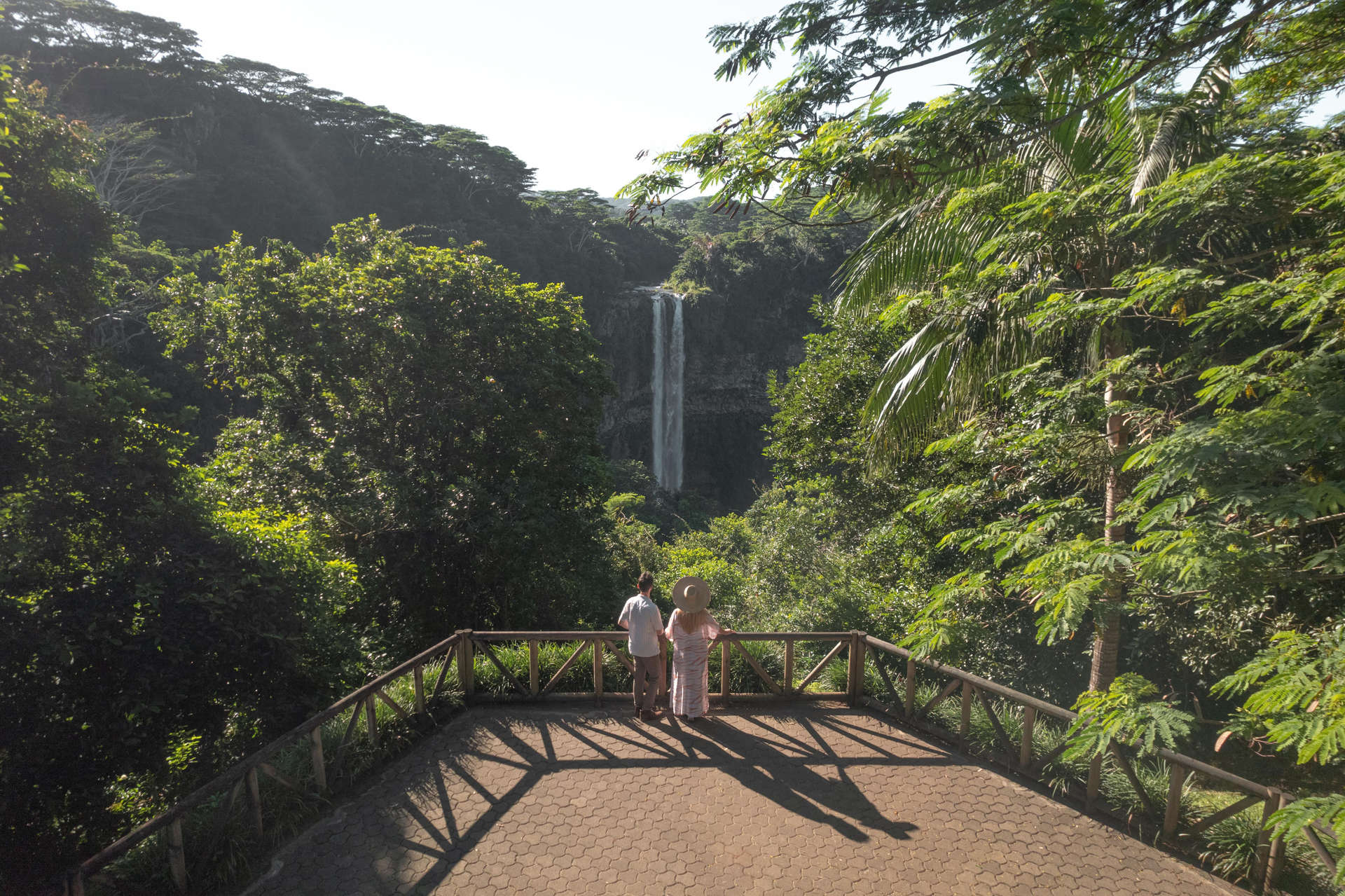 Experience the stimulating rush of being close to the cascading water of the Chamarel Waterfall, a stunning spot that is sure to awaken the senses (Photo: Marriott International)
Water is all around you at the JW Marriott Mauritius Resort, from the ocean and lagoon to the swimming pools and whirlpool. But heading out on an excursion to the Chamarel Waterfall will give you the stimulating rush of being next to a naturally cascading body of water. What's more, it's a stunning spot to be fully present in nature, and one of the most spectacular excursions anywhere on the island.
At about 100m high, this powerful, single-drop waterfall sits in a dramatic setting of lava-formed, basalt cliffs that rise above a tropical forest. Revel in the spray of the falls, or go with the flow, taking an invigorating dip in the oval pool that sits calmly at its base. It's an impressive landscape formed millions of years ago, so take time to contemplate it, letting the dynamic sounds of rushing water and the ancient geology elevate and energise you.  
 Day 7: The wonder of local culture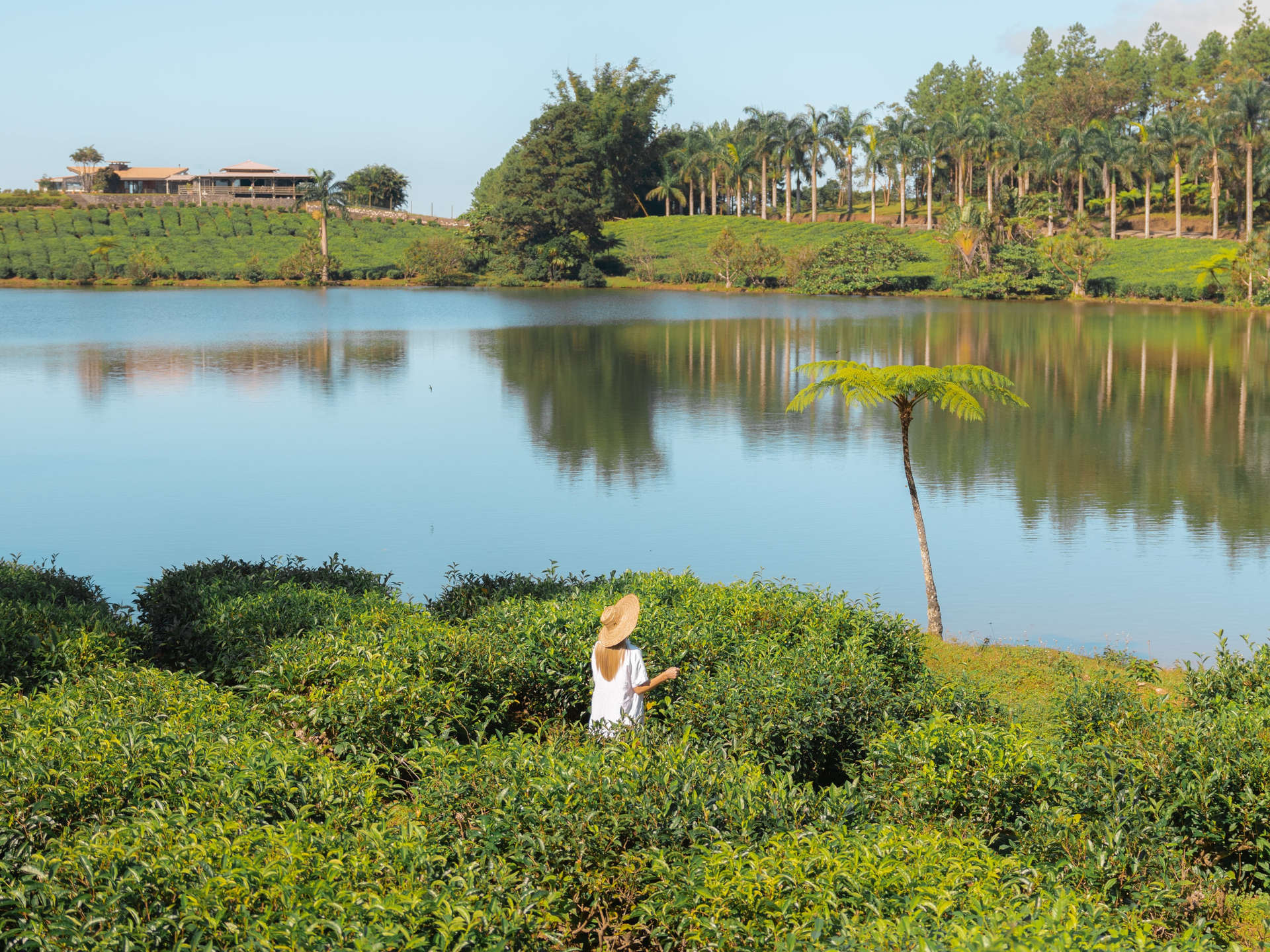 Visit the beautiful setting of Bois Chéri's tea factory, where you can tour the tea fields and sample the delicious local varieties (Photo: Marriott International)
The largest producer of tea in Mauritius, Bois Chéri invites you to discover how tea is an essential part of Mauritian culture. Take a tour and taste the varieties, some of them inspired by local flavours such as vanilla, coconut and mint. Learn about the history of this important plant in a gorgeously verdant and idyllic setting.
There are few things more curative that being surrounded by abundant greenery, so come early if it's crop harvesting time, and see the tea picking first hand. It's a paradise even if you're not a tea lover, but for connoisseurs this is the perfect opportunity to test your palate and take home some of the finest teas Mauritius has to offer. As you drink it all in and meditate on how rejuvenated you feel, now might be a moment to let your mind drift away to ponder on your next perfect Indian Ocean summer retreat.
Published: July 10, 2023
Article Tags: Mauritius