Cast adrift in the Atlantic, encircled by sandy beaches and warmed by near-constant sunshine, Tenerife is a paradise. Since the island offers a subtropical escape all year round, 'now' is always a good time to fly south to the sun. There isn't a month in the year when the Canary Island's average high temperature doesn't hit at least 20 degrees, and rain here is rare, so whenever you visit, you can expect balmy blue skies. All the better for hitting the beach! Here are nine more reasons to get that trip to Tenerife booked.
You can climb (or ride a cable car) to the top of an epic volcano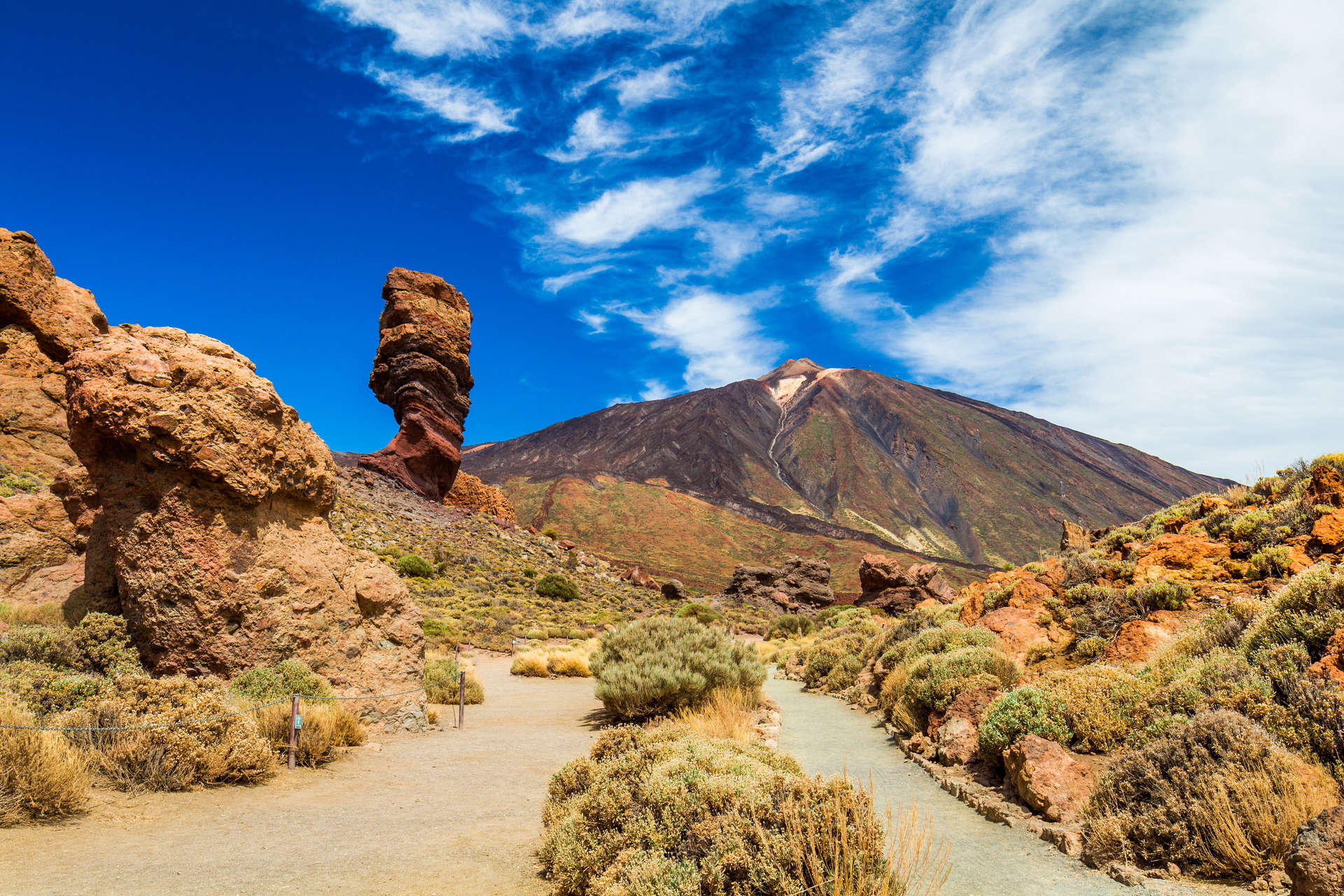 You can climb Mount Teide in around five hours, or take a cable car to the top in under ten minutes (Photo: Getty Images)
Imagine a volcano and you're probably picturing the silhouette of Mount Teide, a soaring triangle of lava at the very heart of Tenerife. At 3718 metres high, this is Spain's most sky-scraping point – not to mention the world's third-tallest volcano – and you can climb it in around five hours from the trailhead at Montaña Blanca. If that sounds a little arduous, there's also a cable car, which takes less than eight minutes to ascend to a panoramic perch above the Atlantic. Either way, make sure you're up here for sunset, when the sky turns to candyfloss and Teide casts a dramatic cone-shaped shadow.
You can experience some of the world's best whale-watching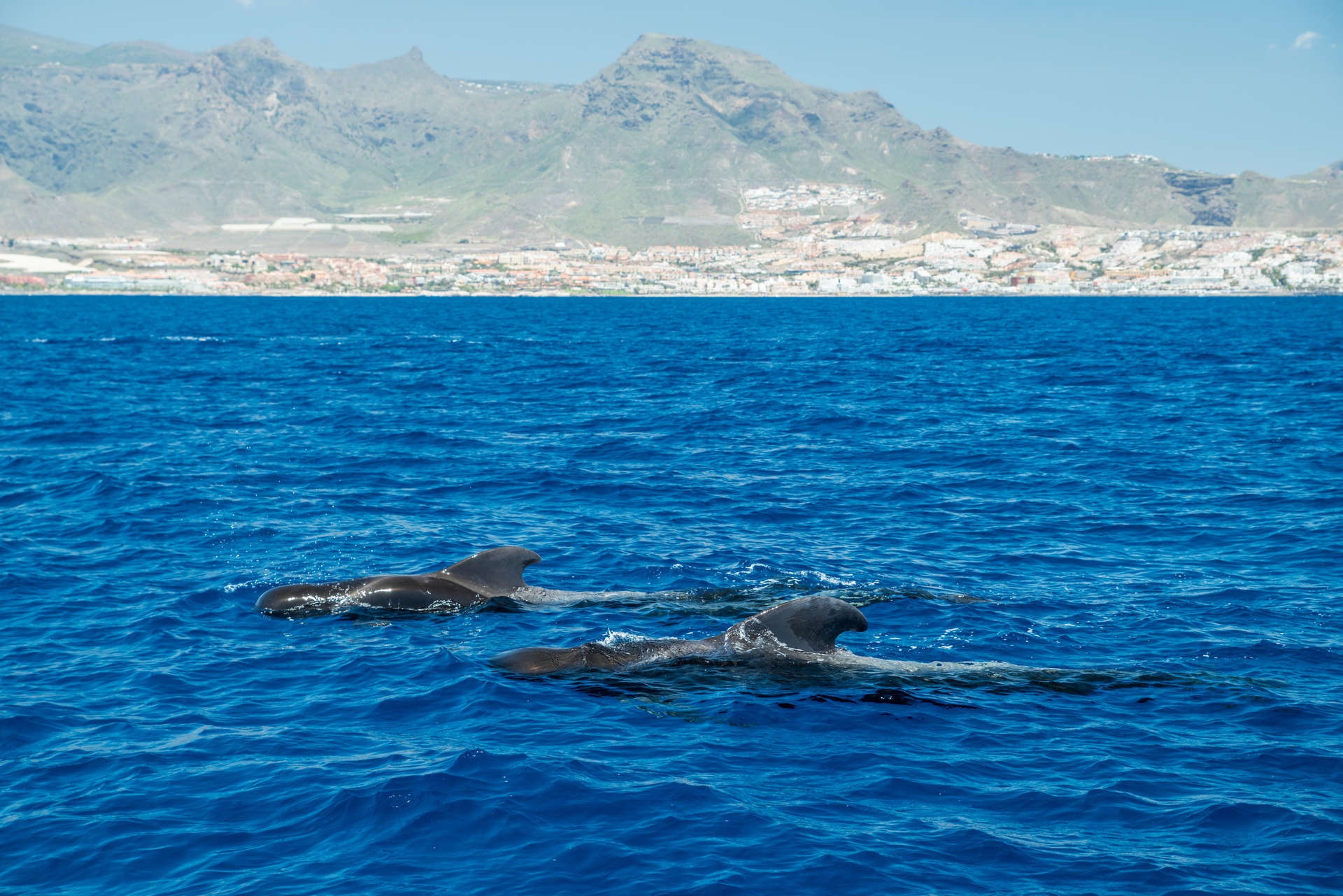 Pilot whales and bottlenose dolphins are frequent visitors to the channel between Tenerife and La Gomera (Photo: Getty Images)
The channel between southern Tenerife and the neighbouring island of La Gomera is one of the best places in the world to spot pilot whales and bottlenose dolphins. That's because these warm, rich waters are home to a significant resident population of both species and sightings are so frequent that most boat operators offer a guarantee: see nothing on your trip and they'll take you out again on the house. 
You can enjoy superb hiking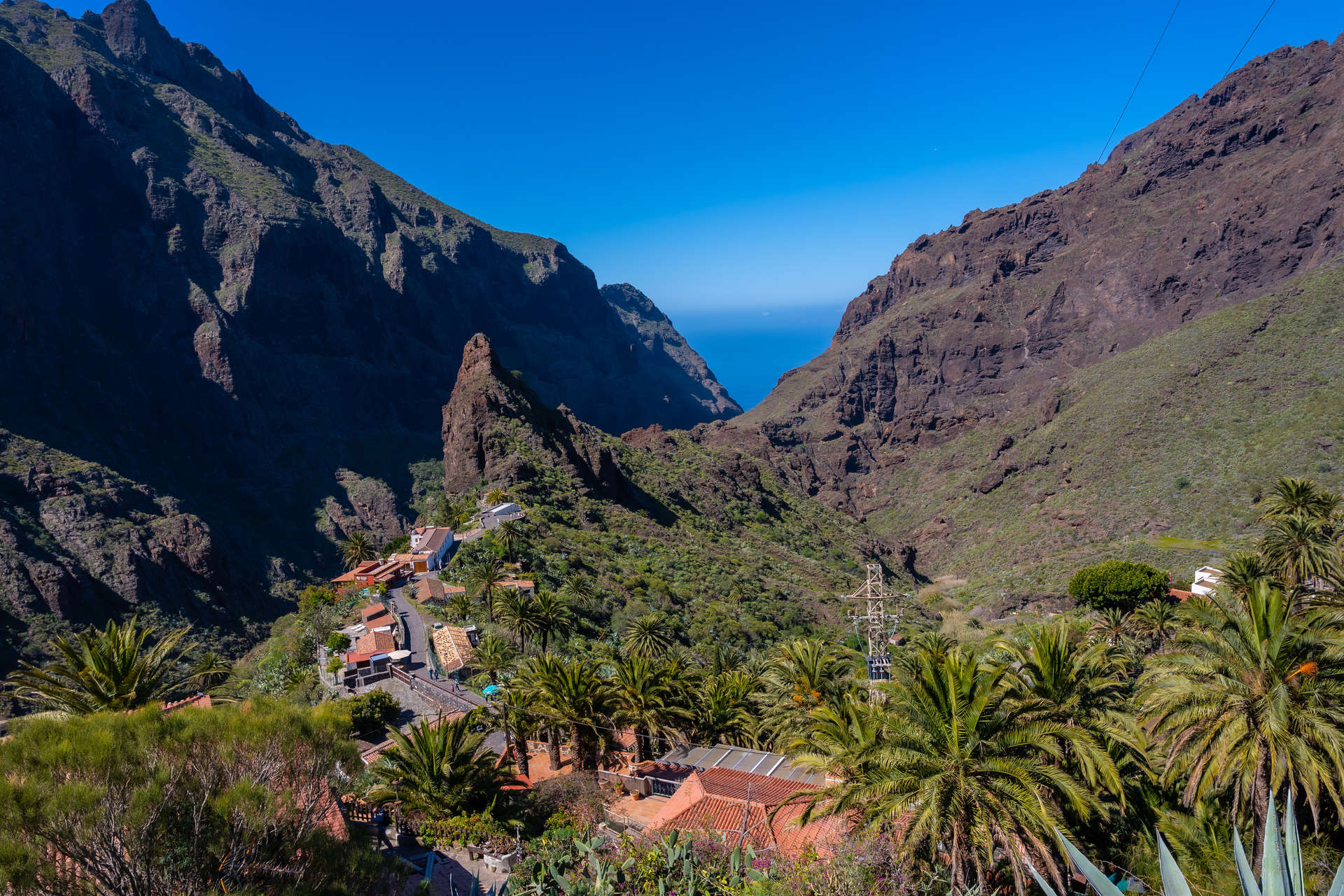 The landscape of the rugged Masca Gorge feels a world away from the wave-lapped shoreline of the island (Photo: Getty Images)
Few destinations can rival Tenerife when it comes to hiking. Almost half the island is protected as either national park or nature reserve, and criss-crossing these unspoiled areas are walking trails aplenty. One of the best spots to lace up your boots is Masca Gorge, where a challenging but highly rewarding trail leads down five kilometres to the sea. From here you can board a water taxi to Los Gigantes, or hike back up (allow three hours down and four hours up). Alternatively, head to La Caldera near Aguamansa and follow shaded, winding trails through storybook rainforest, or head to Los Roques for a loop around the captivating rock formations and volcanic badlands of Teide national park.
You can sample delicious new wines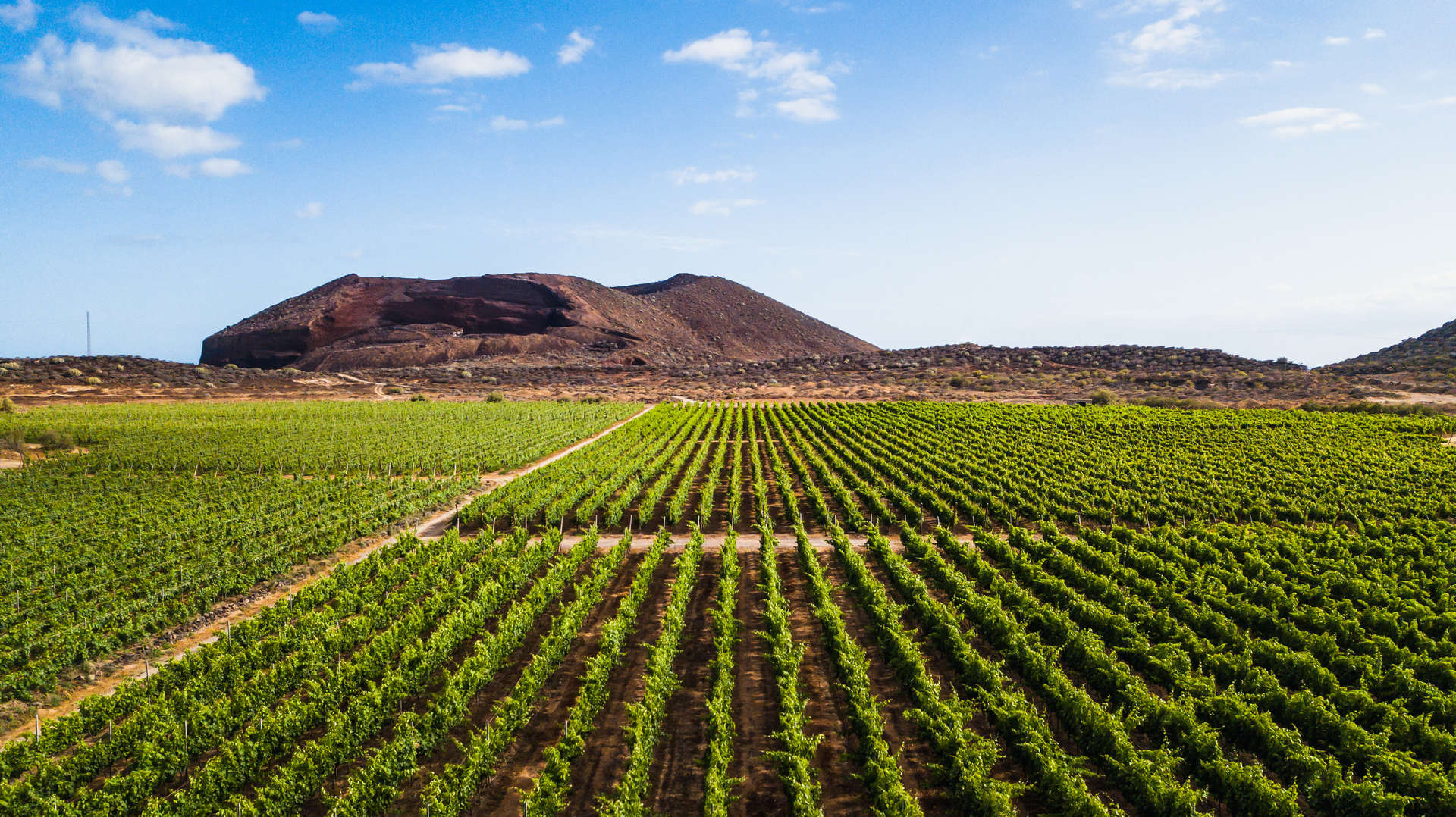 When visiting Tenerife, be sure to get in on a secret: the fabulous local wine (Photo: Getty Images)
The small amount of wine made on Tenerife generally stays on Tenerife, enjoyed by the locals. You'll find numerous unusual grape varieties (listán blanco, listán negro, vijariego negro) and a mosaic of apellations, thanks to the island's many microclimates, so the best way to approach a tasting is to bring an open mind and see what you enjoy. Visit Bodegas Monje in the north for one of Tenerife's best selections and a vineyard tour.
You can walk on dark-sand beaches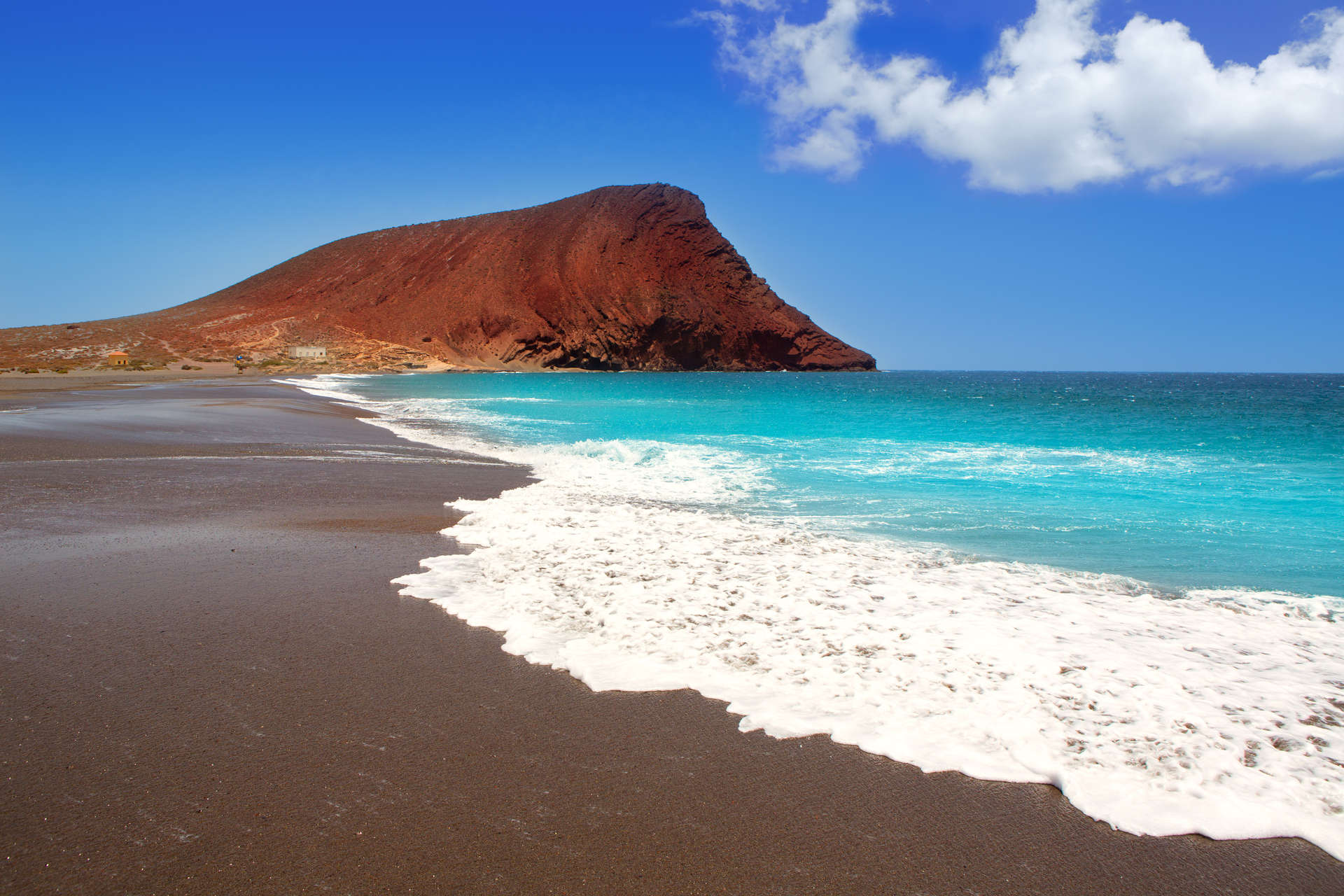 The warm-hued Playa de la Tejita is one of the finest examples of Tenerife's famous black-sand beaches (Photo: Getty Images)
The turquoise water of Tenerife contrasts beautifully with its famous black-sand beaches. Lay your beach towel down at pretty Playa El Bollullo in the Orotava Valley, which you can reach on foot through waving banana trees, or head to Playa de la Tejita for sands of darkest gold and dependably constant waves that are ideal for surfing. 
If you're a stickler for golden sands, try Playa de las Teresitas in the north or Playa Abama in the south, both of which feature imported Saharan sand. 
You can enjoy truly gastronomic dining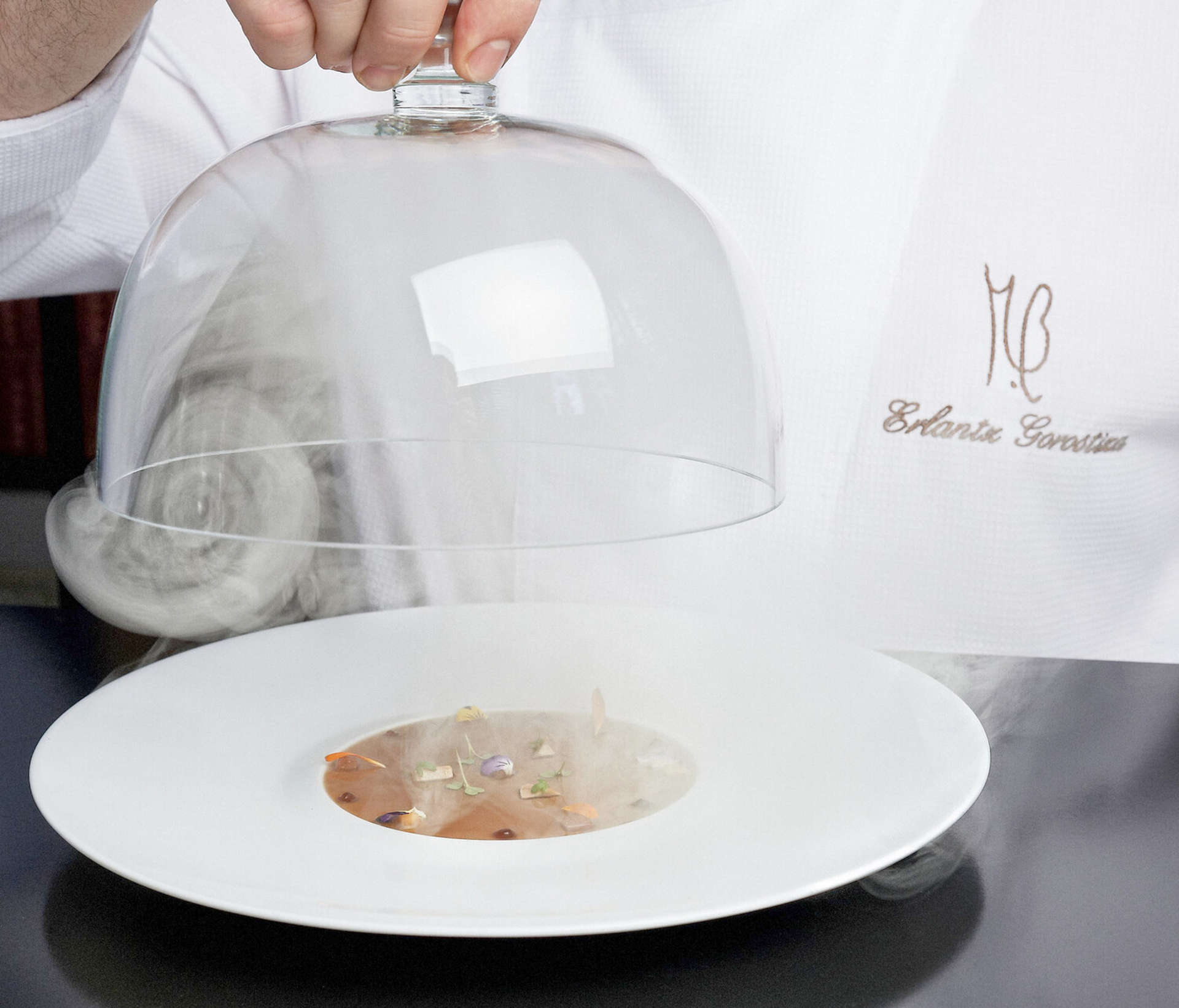 Tenerife

is now a truly gastronomic destination, with the likes of Kabuki at The Ritz-Carlton, Abama leading the way (Photo: Marriott Hotels International)

Tenerife has moved steadily towards the gastronomic in recent years and the island now hosts four Michelin-starred restaurants. The Ritz-Carlton, Abama is home to two of them, making it an unmissable destination for foodies. Book a table at Japanese restaurant Kabuki for sensational sashimi and sushi with a touch of Mediterranean flavour, and don't miss the glorious two-Michelin-star M.B.. The Basque-inspired menu includes seasonal touches according to the local produce available. 
Your children can have the best time with fun activities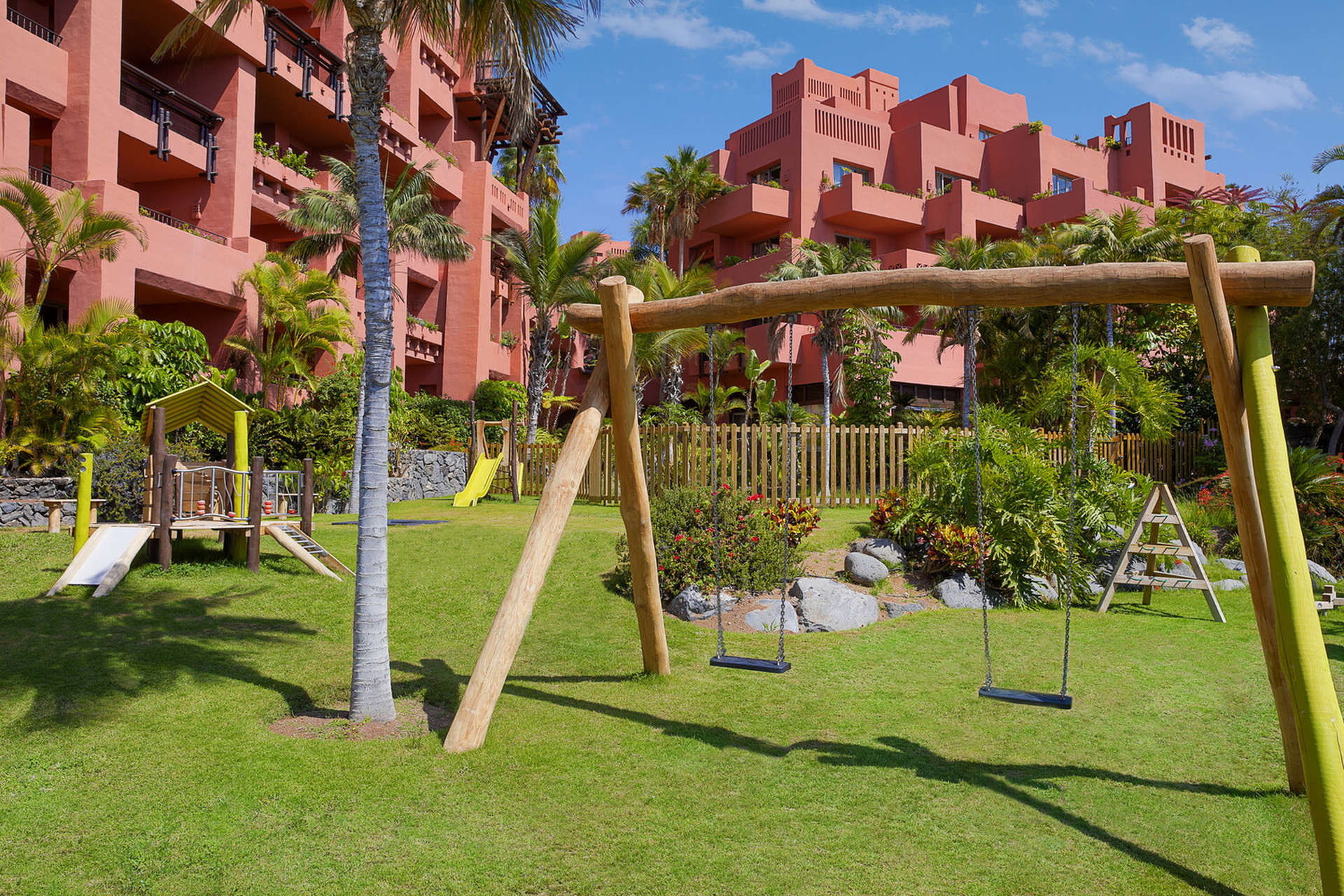 The Ritz-Carlton Abama has a fantastic range of facilities and activities for children to spark their imagination (Photo: Marriott Hotels International)
Bringing the family? Tenerife has loads of child-friendly activities. You'll find one of Europe's best zoos at Loro Parque, where you can see some 400 different species of birds and animals including penguins, gorillas and red pandas, as well as ride the Orca Train and explore the inside of a tree at the Kinderlandia playground. There's also the excellent Siam Park waterpark with its slides and splash pools, plus rope climbing and ziplining at Forestal Park. The Ritz-Carlton, Abama, meanwhile, offers the largest Ritz Kids in Europe, which sparks children's imagination with activities and experiences rooted in and inspired by the island's culture and landscape.
You can gaze at the stars through perfectly clear skies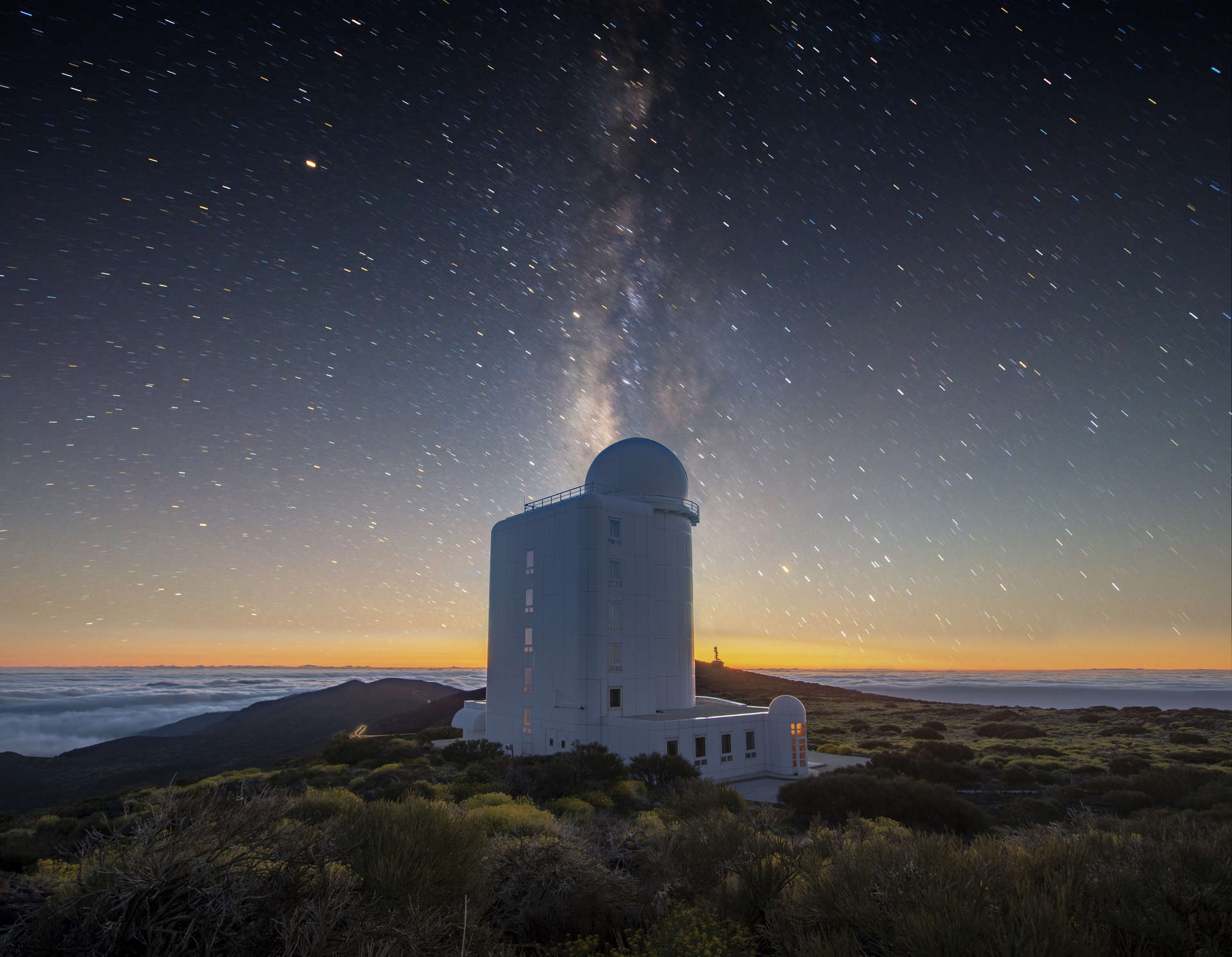 Nightfall in Tenerife brings wining, dining – and world-beating stargazing (Photo: Getty Images)
A lack of light pollution and those constant clear skies make Tenerife one of the world's stargazing hotspots and it's easy to find a dark spot to simply look up and let your eyes drink it all in. Untrained eyes may miss the highlights though, so book a stargazing tour at Teide Observatory to have the constellations pointed out to you and to enjoy a near-perfect view of the Milky Way. 
You can stay in a timeless island retreat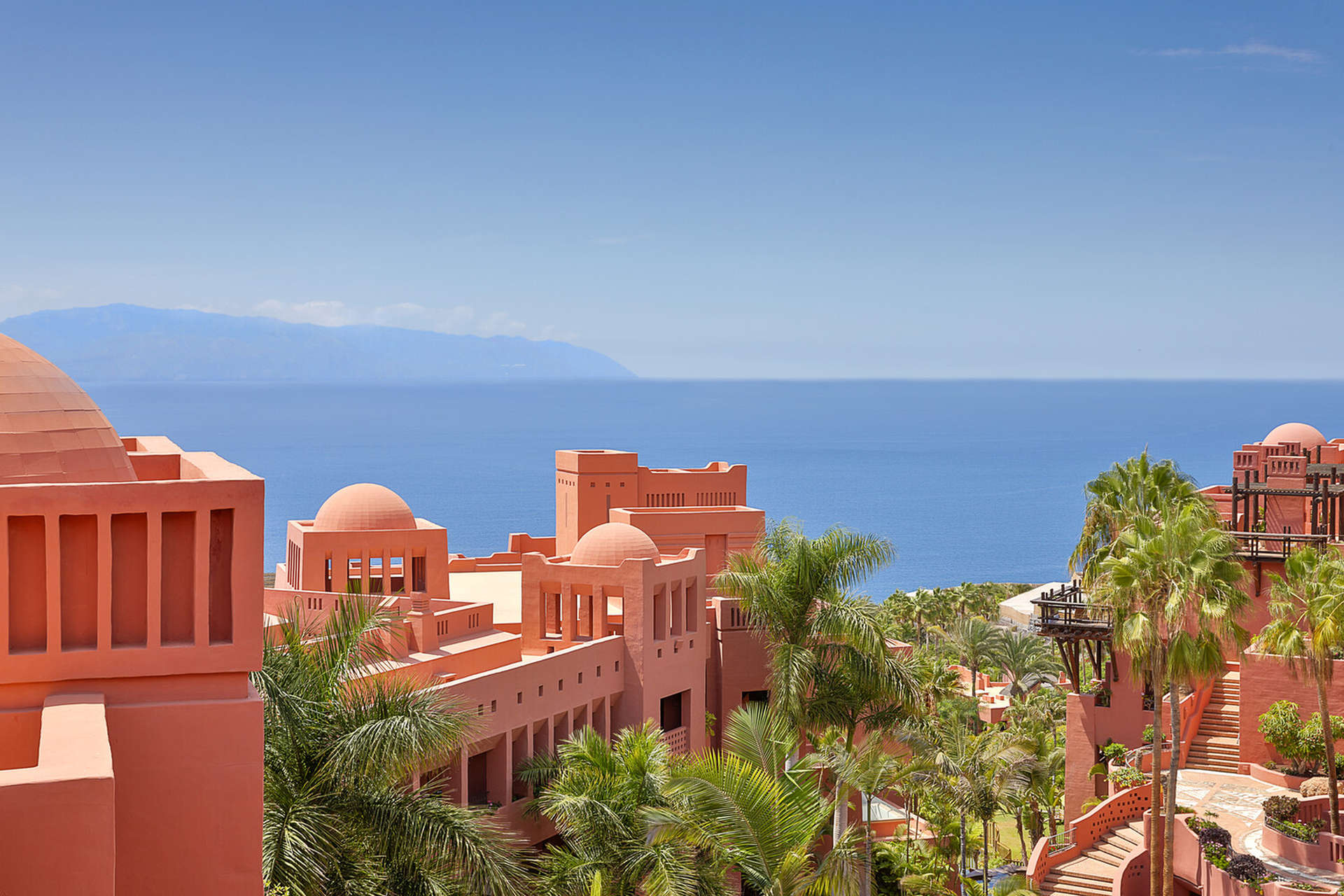 With its sea views, exclusive beach and fabulous s

pa, the sumptuous The Ritz-Carlton, Abama is a true destination within a destination (Photo: Marriott Hotels International)

One of the best places to stay on Tenerife is the The Ritz-Carlton, Abama, a gloriously sumptuous retreat on the island's southern coast and a real destination within a destination. The super-spacious bedrooms have huge balconies with panoramic sea views, while the exclusive area of golden sandy beach is one of the island's best sunset spots. The two Michelin-starred restaurants make eating in a delight, while the Dry Martini lobby bar serves the most enticing cocktails in the Canaries, from master mixologist Javier de las Muelas. There's also a spa with hydrotherapy rituals inspired by Roman bathing, 12 treatment rooms and the brilliant Ritz Kids club.
Published: November 16, 2022
Article Tags: Canary Islands , Tenerife , Spain