France's riches are amazing, starting with Paris, a city of effortless style and world-beating gastronomy. Add wine capital Bordeaux and the laid-back southern stars of Toulouse, Marseille, Nice and Montpellier and you've got a superstar destination. While the Alps and Pyrenees attract winter-sports fans, these mountains are also ideal for summertime outdoor adventures. And then there's France's coastline, which winds along the Mediterranean, the Atlantic and the English Channel and offers some of the world's most beautiful beaches.
The best places to visit in France
Paris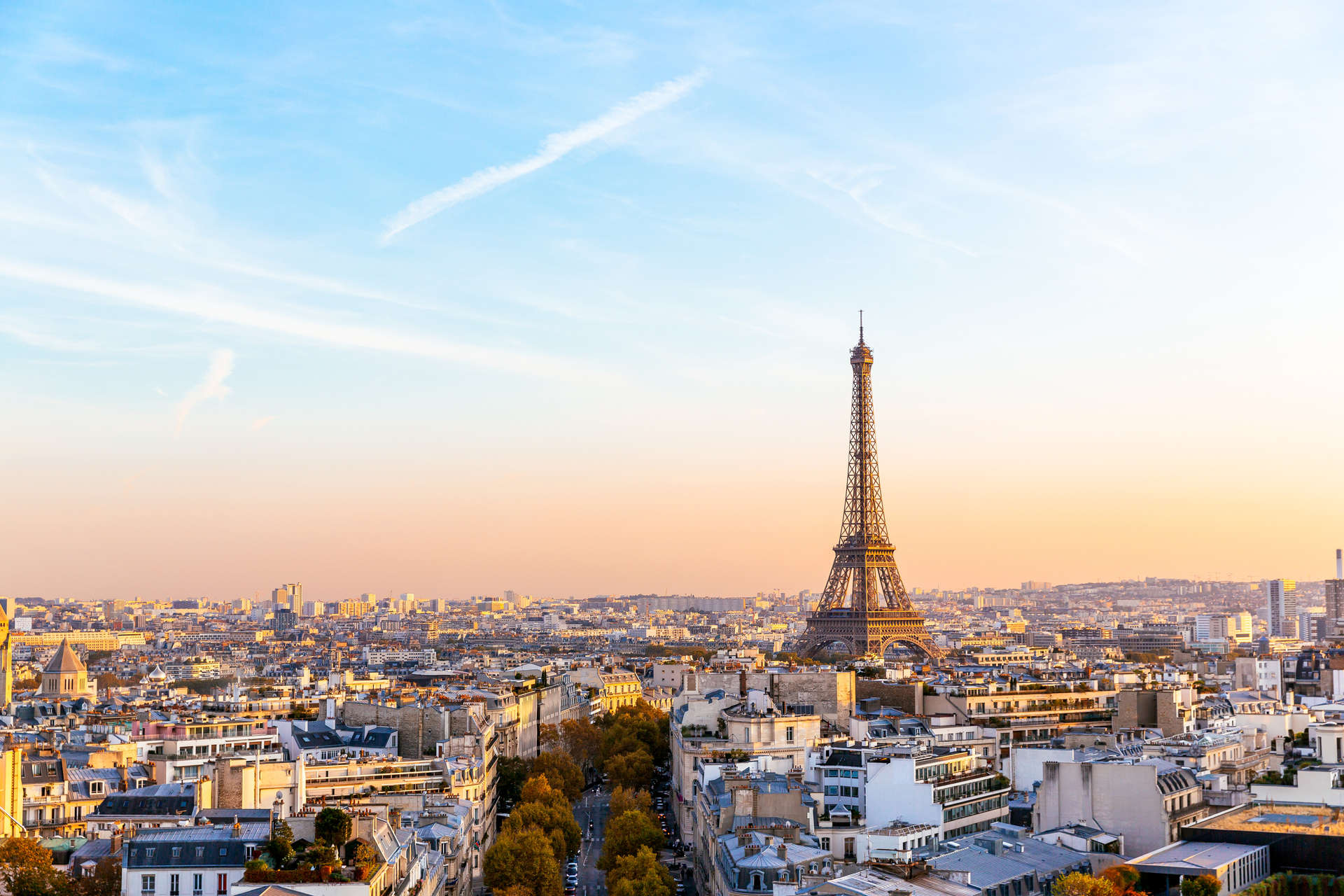 Dusk in Paris is one of the world's most evocative sights
Cool, classy Paris is France's beating heart, its elegant streets packed with world-class museums – Louvre, Musée d'Orsay, Centre Pompidou – and an unbeatable café culture. Combine riverside walks along the Seine with picnics in Parc des Buttes-Chaumont or Luxembourg Gardens. With so many places to visit, base yourself in the Renaissance Paris Republique Hotel – with its stylish bar and spa – and have the funky streets of Marais, Montmartre and Canal St-Martin on your doorstep.
Bordeaux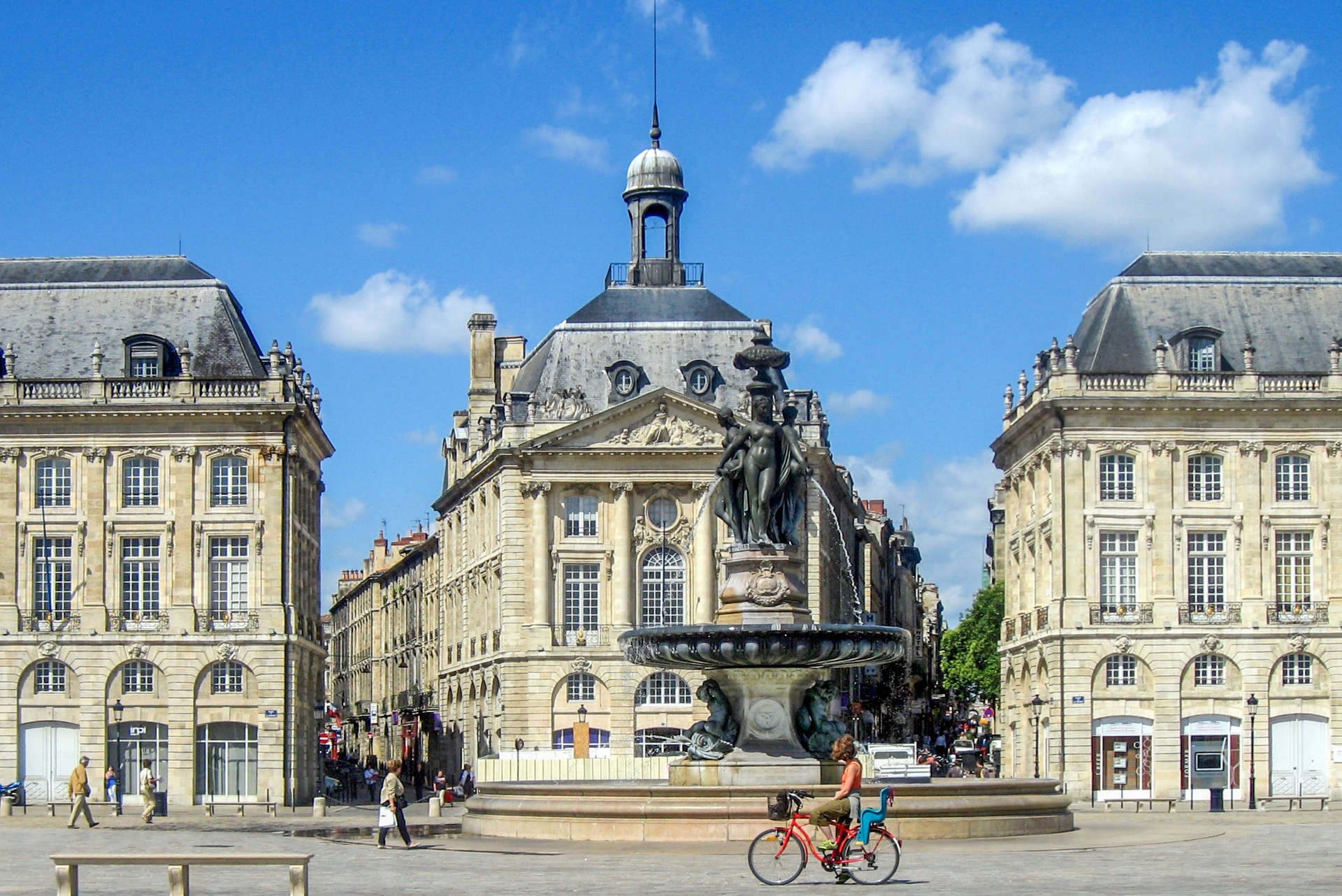 Bordeaux is known as the city of wine
Wine flows through the veins of Bordeaux, the centre of France's wine universe. See for yourself at Cité du Vin, the striking wine museum that's one of Bordeaux's most interesting places to visit. Red wine infuses one of the city's most famed dishes, a hefty entrecôte steak in a rich bordelaise sauce. This handsome city straddling the River Garonne combines stately 18th-century architecture with a youthful air in the café-filled "golden triangle" of Place du Parlement, Place Camille Jullian and Place St-Pierre. Enjoy superb views from the rooftop of Renaissance Bordeaux Hotel, one of the best places to stay near Cité du Vin.
Provence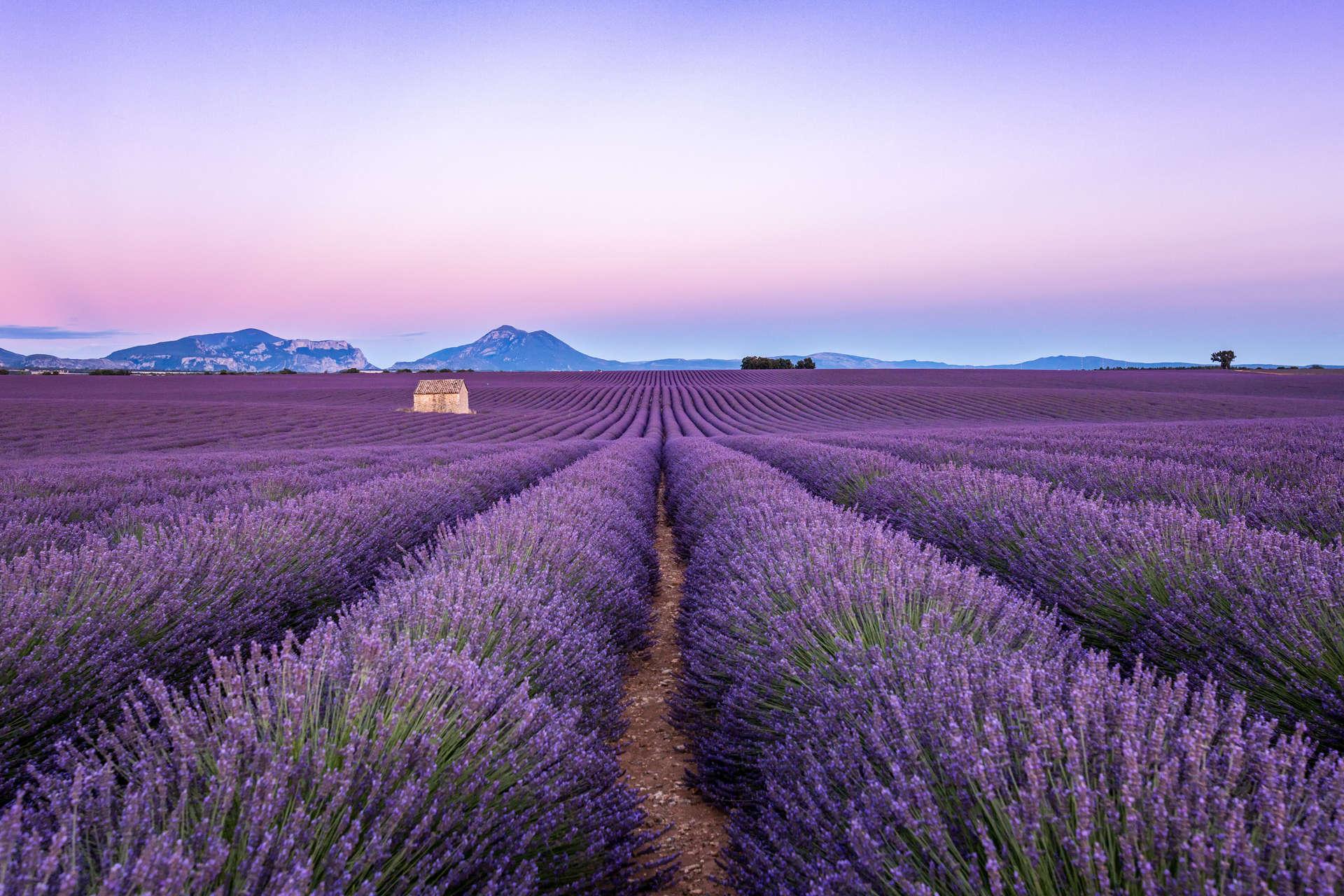 The lavender fields of Provence give off a beautifully heady aroma
Provence's sun-drenched landscapes of lavender fields, vineyards, olive groves and forested hills are irresistible on their own. Add the cultural hotspots of Avignon, Arles and Aix-en-Provence – plus the Mediterranean melting pot of Marseille and the Luberon's Medieval hilltop villages – and you have one of France's most appealing places to visit. Follow in Cézanne's footsteps when you stay at the Renaissance Aix-en-Provence Hotel near the artist's family home at Bastide du Jas de Bouffan.
Nice and the Côte d'Azur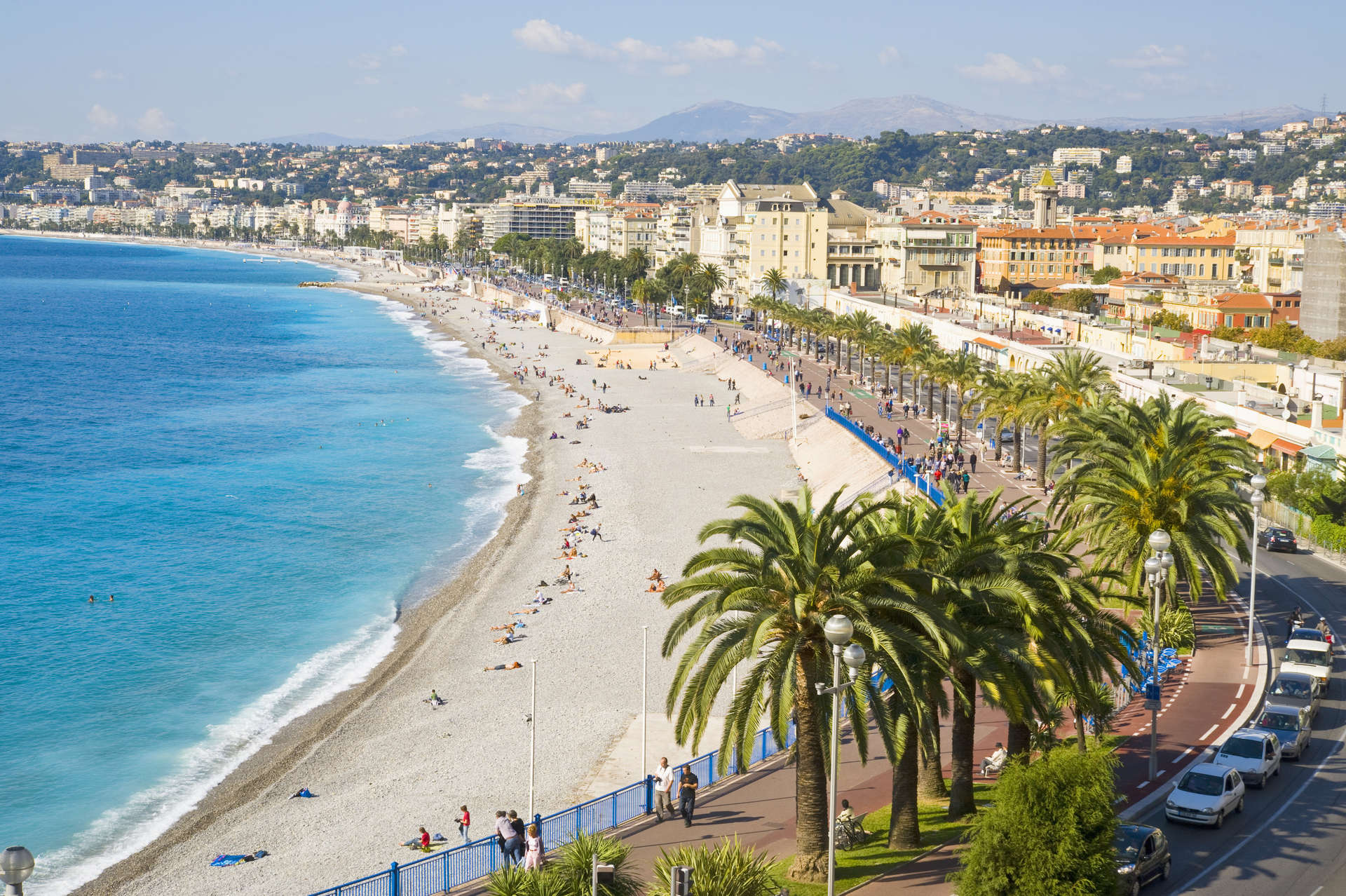 Elegant Nice is one of the gems of the French Riviera
Nice solves the problem of where to go in France if you want a beach vibe to go with your city break. Stroll along the Promenade des Anglais and take your pick from the beach clubs lining the Bay of Angels. Veer into the jumble of narrow lanes of Vieux Nice where you'll find the daily food market in Cours Saleya. Le Méridien Nice's prime spot on the Promenade des Anglais – and its smart rooftop pool – make it one of the best places to stay in Nice. From here it's easy to visit the Côte d'Azur's glittering coastal villages of Villefranche-sur-Mer and Èze, or head into the hills to Grasse and arty St-Paul-de-Vence. Don't miss a stop in glitzy Cannes, too, where you can indulge in cocktails at the Le Panorama Rooftop in the JW Marriott Cannes.
Languedoc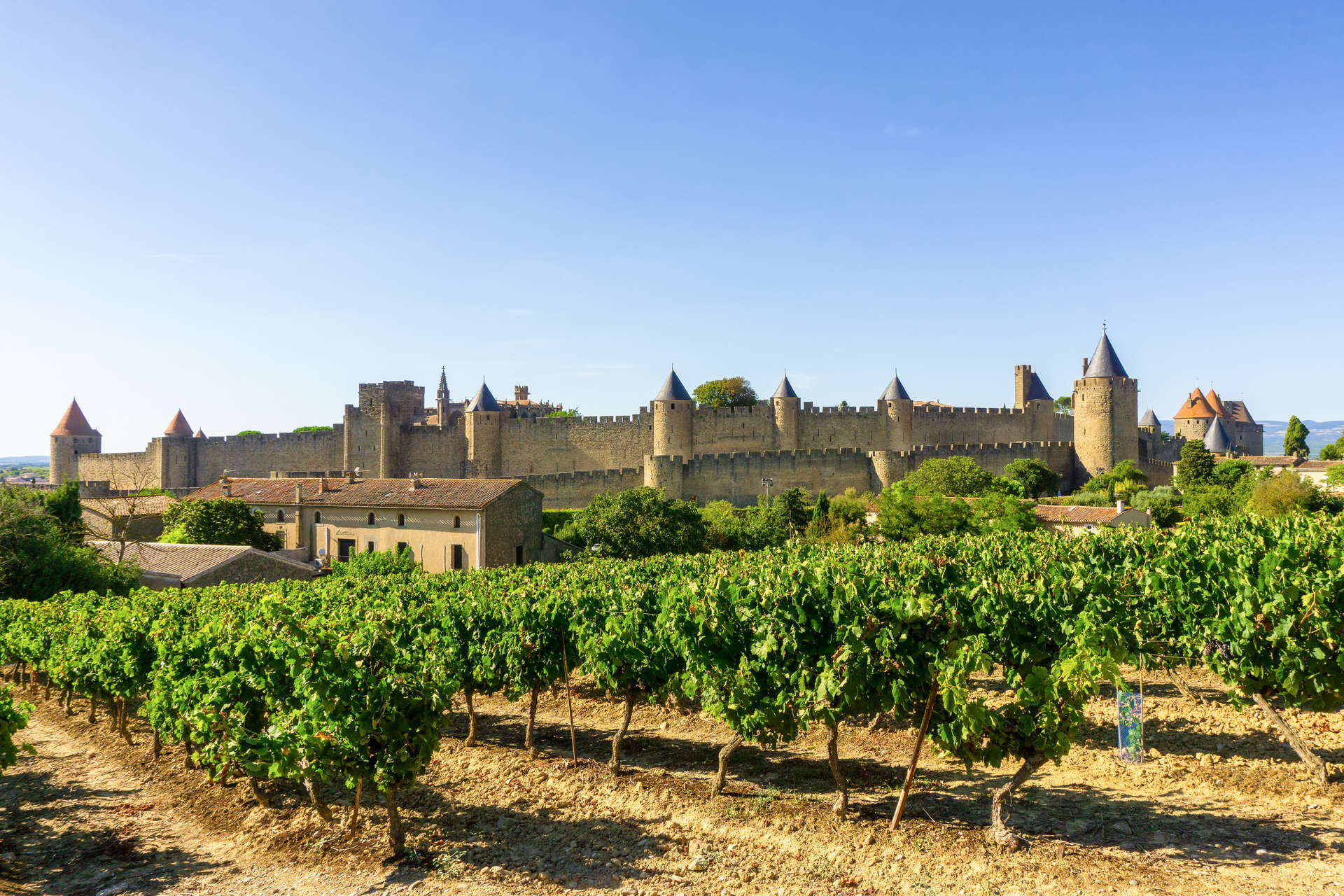 La Cité is Carcassonne's iconic medieval citadel
Languedoc is home to the dynamic city of Montpellier, long stretches of sandy Mediterranean beaches, ancient Roman sites in Nîmes and Narbonne and the fairytale town of Carcassonne. The list of places to visit goes on: the medieval market towns of Uzès and Pézenas, the lively port of Sète, the Cévennes mountains and marshes of the Petite Camargue will all impress. Courtyard Montpellier puts you within easy reach of Montpellier's covered food markets, especially Halles Castellane and its huge selection of local produce, seafood and Languedoc wines.
The French Alps
France's mountain playground offers year-round pleasures – whether for skiers or outdoorsy types once the snow melts. Annecy's waterways and shimmering lake make this Alpine town one of France's most exquisite places to visit, and resorts such as Chamonix, Megève and Morzine keep their ski lifts running all year for hikers and bikers to explore the mountains.
What to eat and drink in France
Cheese
No one does fromage quite like the French. Follow the cheese route through the Alps for great places to eat and feast on a fabulous fondue made of beaufort and comté at Le Flocon in La Rosière. For a mouthwatering introduction, browse the dozens of cheeses at La Fromagerie in Rue Cler in Paris, or La Prairie in Arras. The cheese platters at La Cloche à Fromage in Strasbourg are huge – fitting for a place with the largest glass-and-marble cheese dome in France (hence the restaurant's name).
Wine
The world's second-largest producer, France does wine really well. Start in Bordeaux and try the vast selection on offer at Aux Quatre Coins du Vin, before heading east to the velvety pinot noir reds and crisp chardonnays of Burgundy. Then head into the heat of Provence and Languedoc with a rosé winery tour.
Cassoulet
This rich stew of duck, haricot beans and pork sausage is one of the unmissable dishes to try in southwest France. Carcassonne and Toulouse are two of the best places – along with the serene nearby town of Castelnaudary where the dish originated. Tuck into a large portion at Le Louchebem, upstairs at Toulouse's Victor Hugo food market.
Crêpes and galettes
These French pancakes come in sweet (crêpes) and savoury (galettes) versions, making them a perfect lunch. Start with a buckwheat galette filled with ham and cheese and topped with an egg, then follow with a crêpe oozing with chocolate. Brittany is the home of these moreish pancakes, so try them in Le Comptoir Breizh Café in St-Malo.
Oysters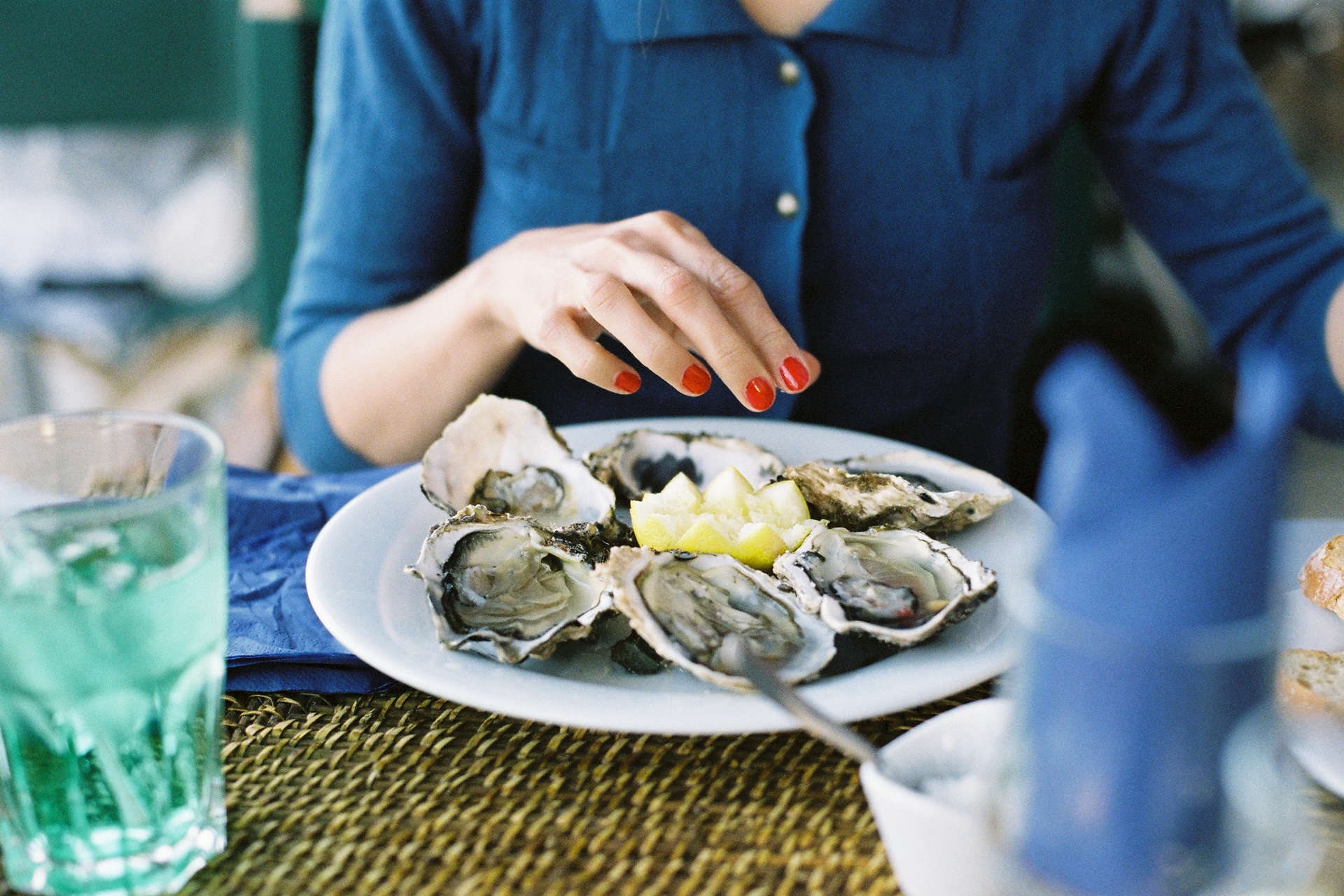 Oysters are a refined treat
The Bay of Arcachon near Bordeaux produces sixty percent of France's oysters, with dozens of oyster shacks lining the Cap Ferret peninsula. In the rich waters of Languedoc's Étang de Thau, order a seafood platter at Les Demoiselles Dupuy by the lagoon.
Bread and pastries
France has the highest of standards when it comes to baked treats
France is the place to be if you love sweets – all those colourful macarons, creamy éclairs, delicately crafted pastries and buttery croissants. And nobody makes a baguette quite like the French. Even the smallest towns will have an excellent boulangerie or pâtisserie for you to shop in.
Top things to do in France
One of France's unmissable sights is the beautiful abbey of Mont St-Michel, which rises from a tidal island in the bay between Brittany and Normandy. Carry on eastwards along the Normandy coast for more marvels including Étretat's chalk arches and cliffs. Rent a bike for a leisurely journey past the opulent chateaux and rolling vineyards of the Loire Valley.
Nicknamed France's Grand Canyon, the dramatic Gorges du Verdon offers endless possibilities for fun things to do in Provence. The village of Castellane is a good starting point for hikes and a place to rent mountain bikes to explore these spectacular gorges.
For something a bit gentler, rent a kayak and drift along the Dordogne past the medieval riverside villages of Beynac and La Roque-Gageac. If you want a jaw-dropping view, one of the best things to do is hike, cycle or canoe under the Pont du Gard, an extraordinary three-level Roman aqueduct near Nîmes.
For decades, royalty flocked to Biarritz on France's Atlantic coast – now it's the boho-chic home of European surfing. Join the surfers on Grande Plage or the Côte des Basques before checking out the lively bars on Rue Gambetta and around the fantastic food market.
Art enthusiasts who want to see some Riviera glamour will love Musée Picasso in Antibes. Set in the medieval Chateau Grimaldi – Picasso's former home – the art collection is as captivating as the mesmerising sea view. Those with champagne tastes can indulge them in the venerable cellars of the Champagne region, including Moët & Chandon and Veuve Clicquot.
One of the most interesting things to do in Paris happens to be free: the fascinating Musée Carnavalet, which tells the history of the French capital in scintillating style. To enjoy views of the city, walk to the top of the Arc de Triomphe, go up the elevator to the roof of Montparnasse Tower or choose from three viewing platforms of the Eiffel Tower.
Hidden gems in France
Collioure is a gorgeous little town with a pretty bay
Just before you hit France's border with Spain, you reach the heavily indented Côte Vermeille and a trio of pretty pastel-coloured coastal villages – Collioure, Port-Vendres and Banyuls-sur-Mer – all with a distinctive Catalan flavour. See what inspired Matisse to move to Collioure, and, as an alternative thing to do, make a tour of the wineries that cling to the surrounding Roussillon hills.
In Provence, between Marseille and Cassis, an exhilarating experience awaits on a boat tour of the Calanques. These fjord-like inlets slice into steep limestone cliffs, making them a great place for swimming and kayaking.
The Ardèche gorges just north of Provence have some of France's most breathtaking scenery. Swim or canoe under Pont d'Arc, a limestone arch that spans the River Ardèche, and take in the views from the Belvédère de Pont d'Arc above. Carry on further north to one of France's emptiest yet most beautiful regions, the Auvergne, where you can hike and cycle through the volcanic landscapes of the Parc des Volcans.
Thrill-seekers in search of unique things to do can head to France's Atlantic coast and the Dune du Pilat. Here, on the highest sand dune in Europe, you can float on a paraglider over this astonishing landscape, preferably just as the sun begins to set.
Go deeper
Even if your French is minimal, try to make an effort with basic greetings and you'll be warmly welcomed. Saying "Bonjour" when entering a shop or café and leaving with "au revoir" is usually appreciated.
French opening hours can sometimes be mind boggling. Lunch breaks for many businesses can last from noon to 2pm or 3pm, but most restaurants won't serve food beyond 2pm so make sure you get in early. Note that many museums are closed on Tuesdays, and some on Mondays.
Published: July 25, 2022