With historical sites scattered across the land, Greece effortlessly lives up to its reputation as the cradle of Western civilisation. It's also a country of stunning scenic beauty and, thanks to its welcoming people, a charming holiday destination. Come for island-hopping, watersports and sunbathing in the summer, skiing in the winter at one of the country's 25 ski centres, and touring the classical sites throughout the year
The best places to visit in Greece
Athens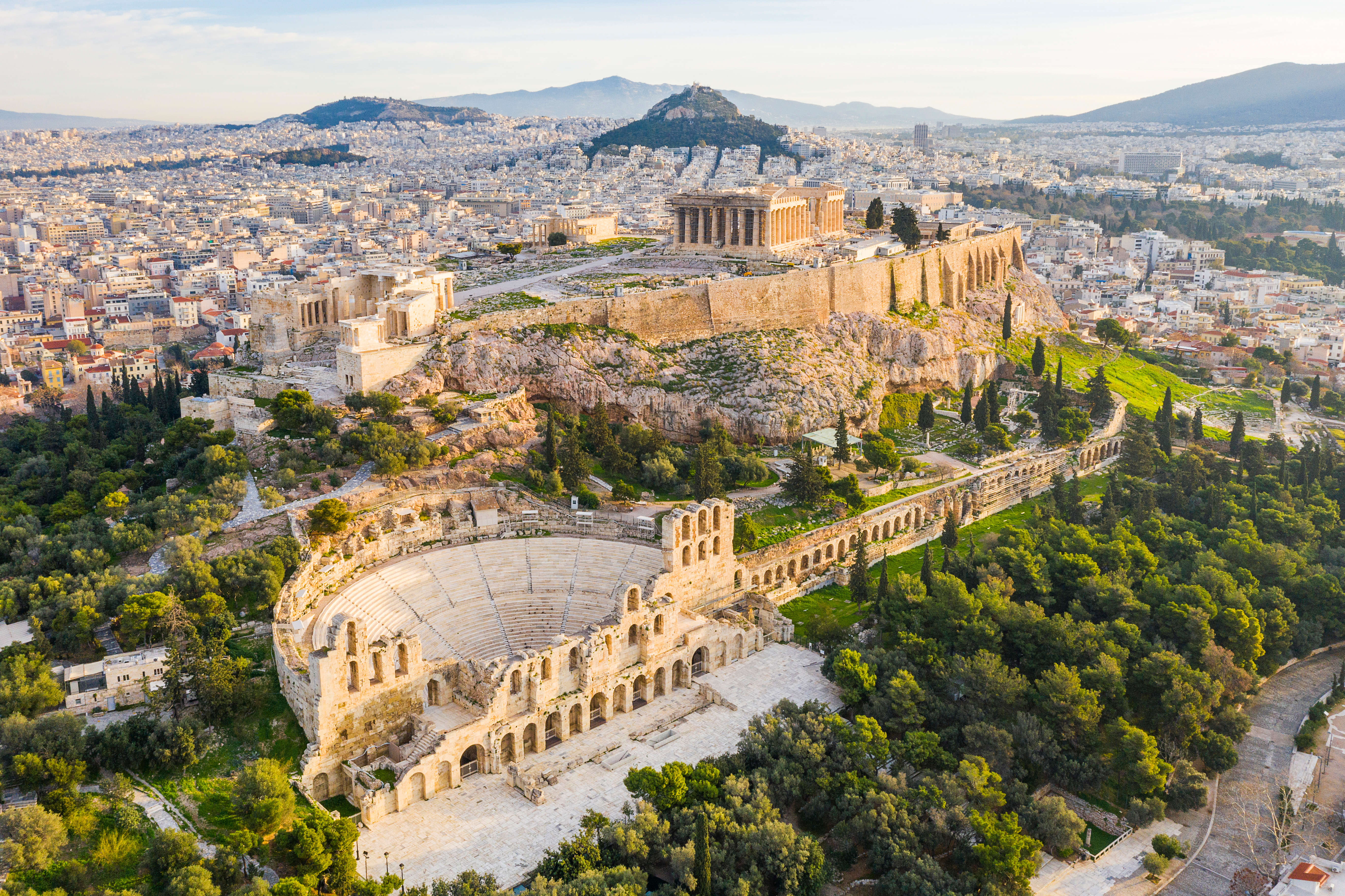 Athens is a vibrant modern European capital
One of the oldest cities in the world, Athens is also a vibrant modern European capital, dramatically bordered by mountains and sea. The city centre is dominated by the imposing Acropolis, itself surrounded by a host of classical sites and museums. Beneath the ancient rock you can meander through the adjacent areas of Plaka and Monastiraki, home to the famous flea market. Tucked in the narrow streets on the slopes above is one of the area's most authentic restaurants, Scholarhio. Right opposite the Greek Parliament on central Syntagma Square, the luxurious Hotel Grand Bretagne, a Luxury Collection Hotel, Athens offers panoramic views of the city. An alternative arrival point in Greece is the lively second city of Thessaloniki, capital of the Macedonia region
The Peloponnese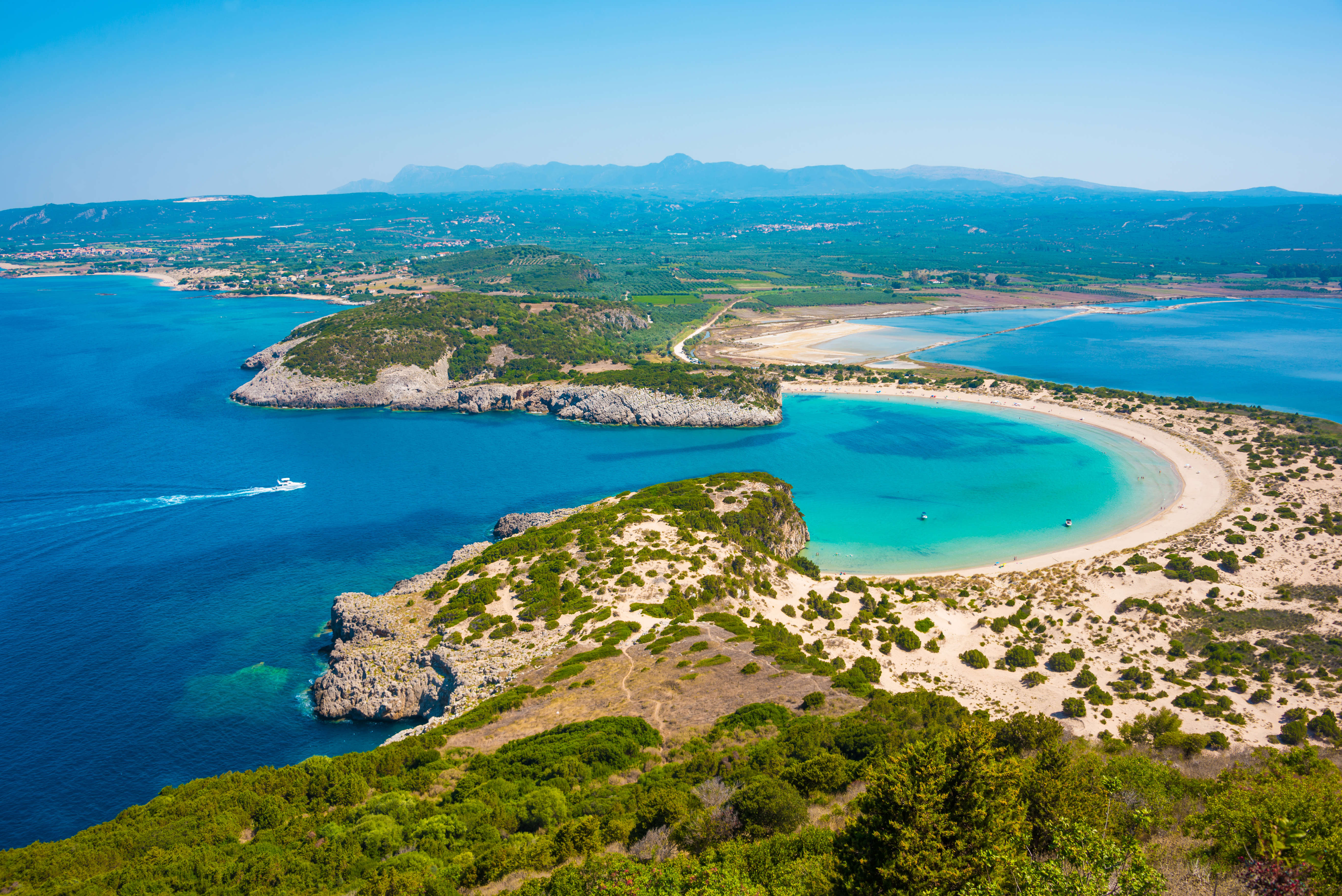 The Peloponnese encompasses wonderful ancient sites, the beautiful Arcadian mountains and miles of largely deserted beaches
Separated from the rest of the mainland by the remarkable engineering feat of the Corinth Canal, the Peloponnese encompasses wonderful ancient sites, the beautiful Arcadian mountains and miles of largely deserted beaches. Archaeological highlights include Mycenae, the ancient theatre of Epidaurus, where you can still see live performances in summer, and most famous of all Olympia, which spawned the Olympic Games. The abandoned medieval Byzantine town of Mystras is another unmissable spot. All these places to visit are accessible from The Westin Resort, Costa Navarino, which enjoys a peaceful location on the sandy southwest coast.
The Greek Islands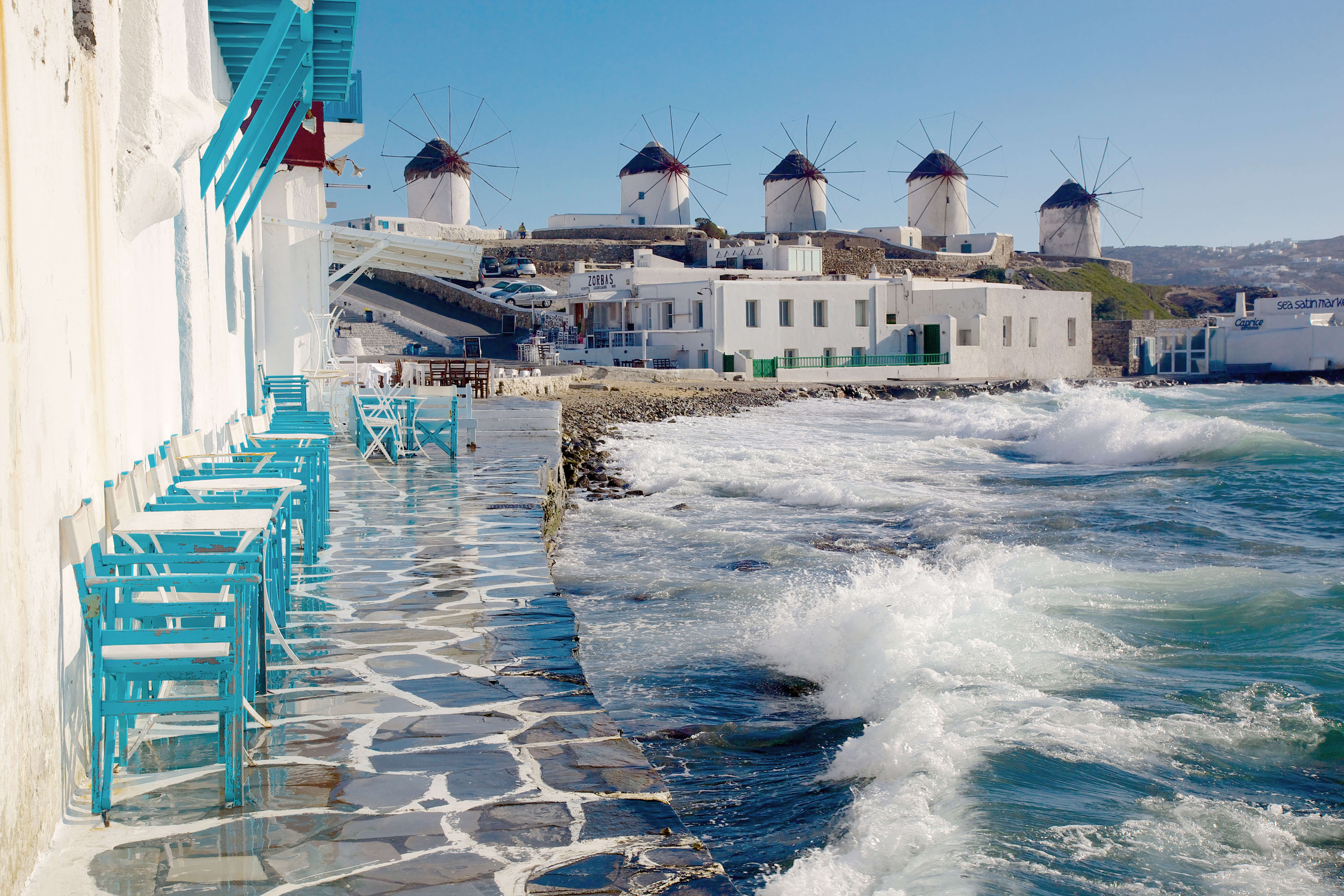 Beautiful Mykonos is also a nightlife hub
With over two hundred inhabited islands, choosing where to go first can be a challenge – but what a pleasant one. A great place to start is the Cyclades, famous for picturesque whitewashed houses and churches with blue domes. Most enthralling is volcano-created Santorini, where you can stay in relaxed luxury at Mystique, a Luxury Collection Hotel, Santorini. A few island hops to the north, Mykonos is a nightlife hub and jumping off point for the ancient sanctuary at Delos. With its own private beach (the only one on Mykonos), Santa Marina, a Luxury Collection Resort, Mykonos is easily the best place to stay while here. In diagonally opposite corners of Greece but with equally attractive capital towns, Corfu is the jewel of the Ionian Sea and home to the quirky Neo-classical Achillion palace. When visiting Corfu, the beachfront Domes Miramare, a Luxury Collection Resort offers an enchanting escape. Meanwhile Rhodes is the largest Dodecanese island and boasts the ancient acropolis of Lindos. Stay in style at the Sheraton Rhodes Resort, set amid lush gardens and with its own private beach.
Crete
So large that it is more like a mini country than an island, Crete offers an exciting mixture of appealing towns like Chania and Rethymno, the towering Lefka Ori mountains and well-preserved ancient palaces such as Knossos (of Minotaur fame) and Festos. There are superb beaches all around the coastline, from Elafonisi to Elounda, where you can be pampered at Domes of Elounda, Autograph Collection, one of the very best places to stay on the island, with its own private beach.
What to eat and drink in Greece
Mezedes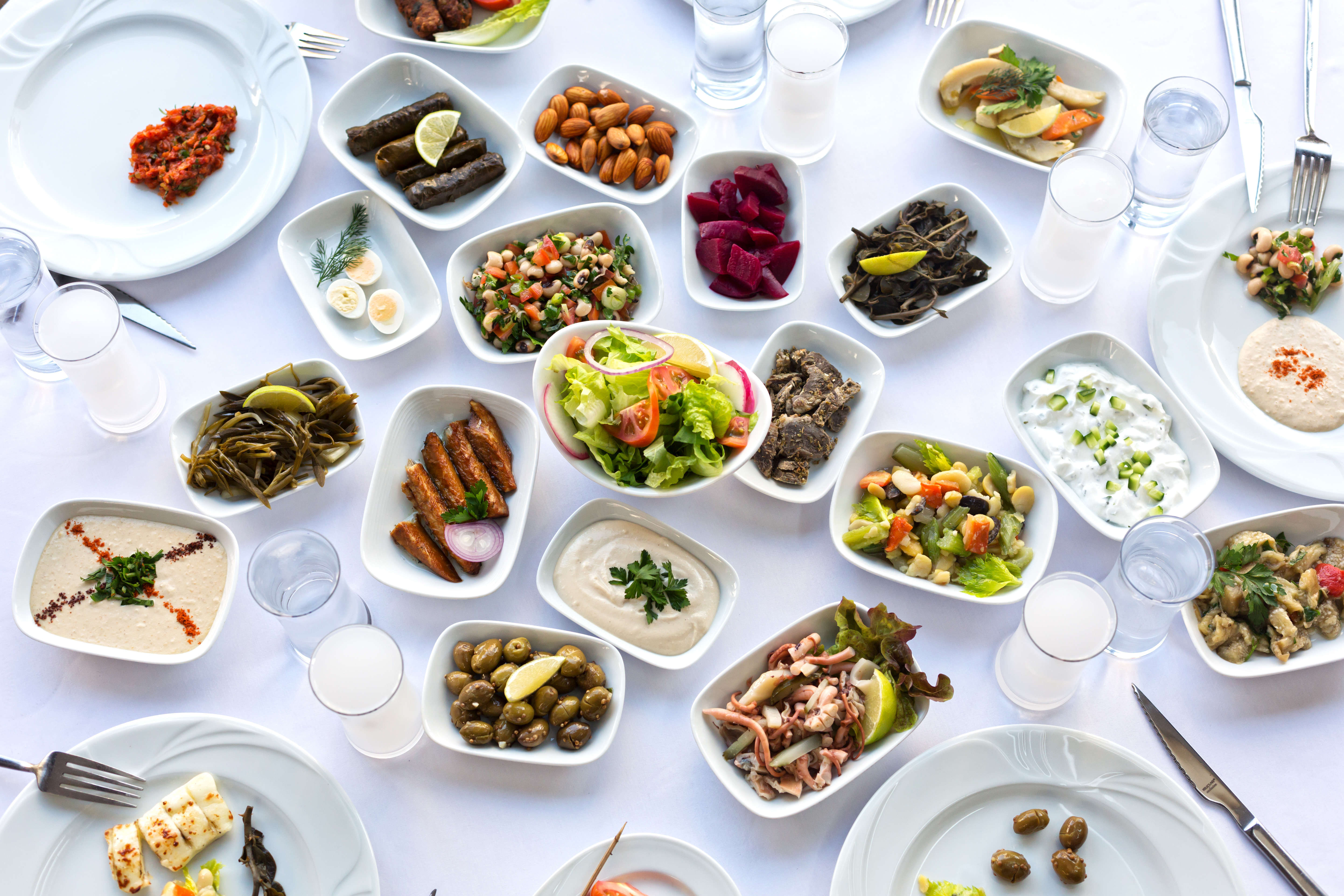 Mezedes are far more than just starters
Mezedes are far more than just starters and you can quite easily sate your appetite on a selection of these delicious small plates alone. Dishes to try include garlic-heavy tzatziki and taramasalata, made from fish roe, through various vegetable and cheese dishes to keftedakia (tiny meatballs) and octopus, either grilled or marinated. There are lots of great places to eat mezedes; one of the best is the taverna O Pinaleon, in the hip Exarchia area of Athens.
Moussaka
Greek cuisine is largely meat-based, especially when it comes to the heartier main courses, although fresh fish is very popular, especially in coastal areas. Despite the ubiquitous presence of pork souvlaki, usually wrapped in pitta bread, and various beef and lamb favourites, the most famous dish of all is moussaka: layers of aubergine, minced meat and potato, cooked in a tomato sauce and topped with béchamel.
Olive oil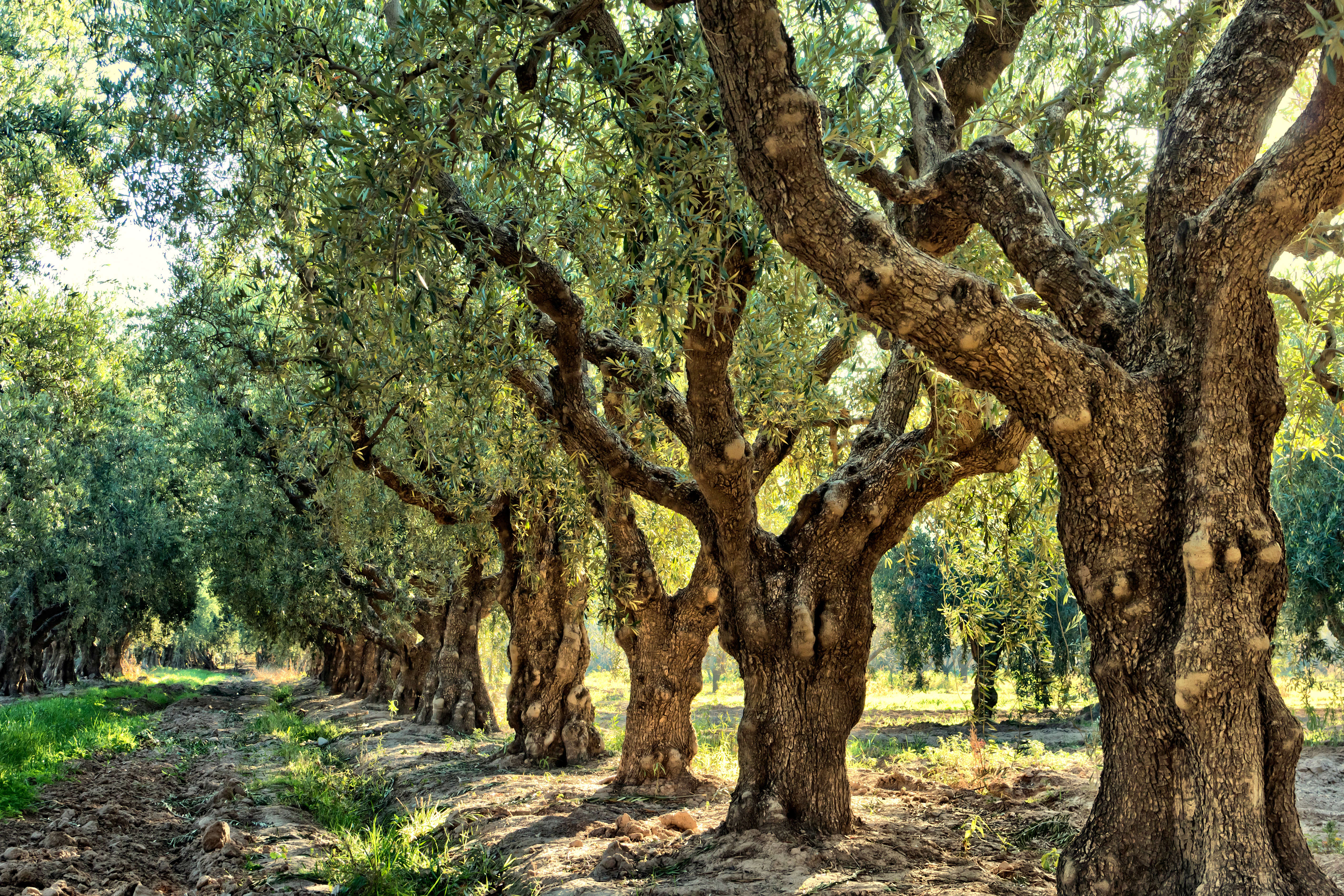 No Greek meal is complete without plenty of fresh olive oil
Greece is occasionally referred to as 'the Big Olive', which is hardly surprising given the ubiquity of olive trees and the products made from them. No Greek meal is complete without plenty of fresh olive oil, which features on everything from Greek salad (garnished with whole olives, of course) to marinated octopus – not to mention the fact that everything is cooked in it.
Barrelled wine
Greeks were drinking wine before the ancient temples were built and there is a healthy tradition of wine-making to this day. Although some bottled varieties have been gaining international awards, most Greeks still wash down their meal with local barrelled wine. Invariably organic, it comes in white, red and occasionally rosé
Tsipouro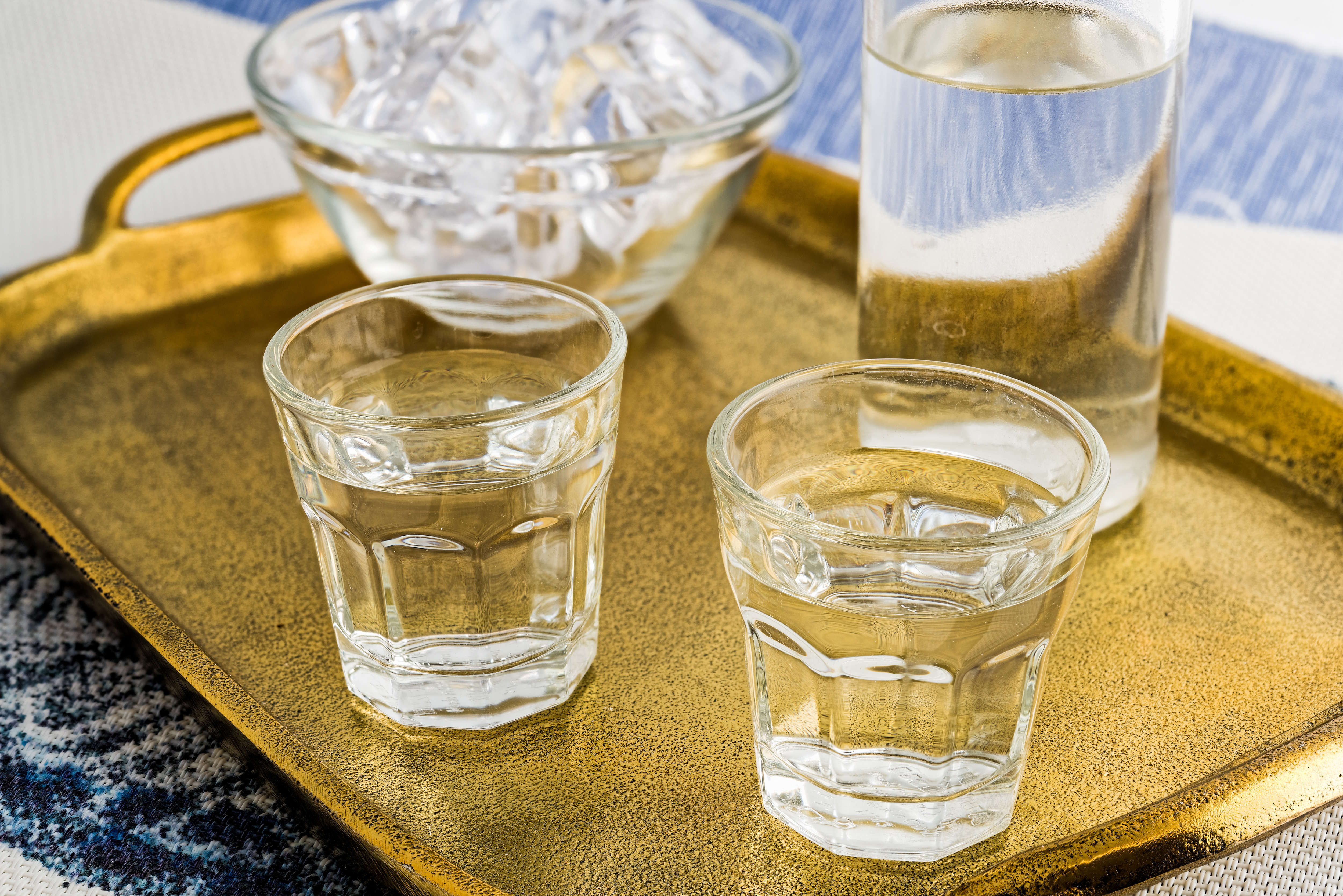 Tsipouro is distilled from the residue of the grapes after wine has been made
You can't return from Greece without having visited a tsipouradika, where the food is usually mezedes-style and the main tipple is tsipouro, hence the name. This fiery clear spirit is distilled from the residue of the grapes after wine has been made. Occasionally flavoured with aniseed-tasting ouzo, tsipouro more commonly comes in its pure form
Top things to do in Greece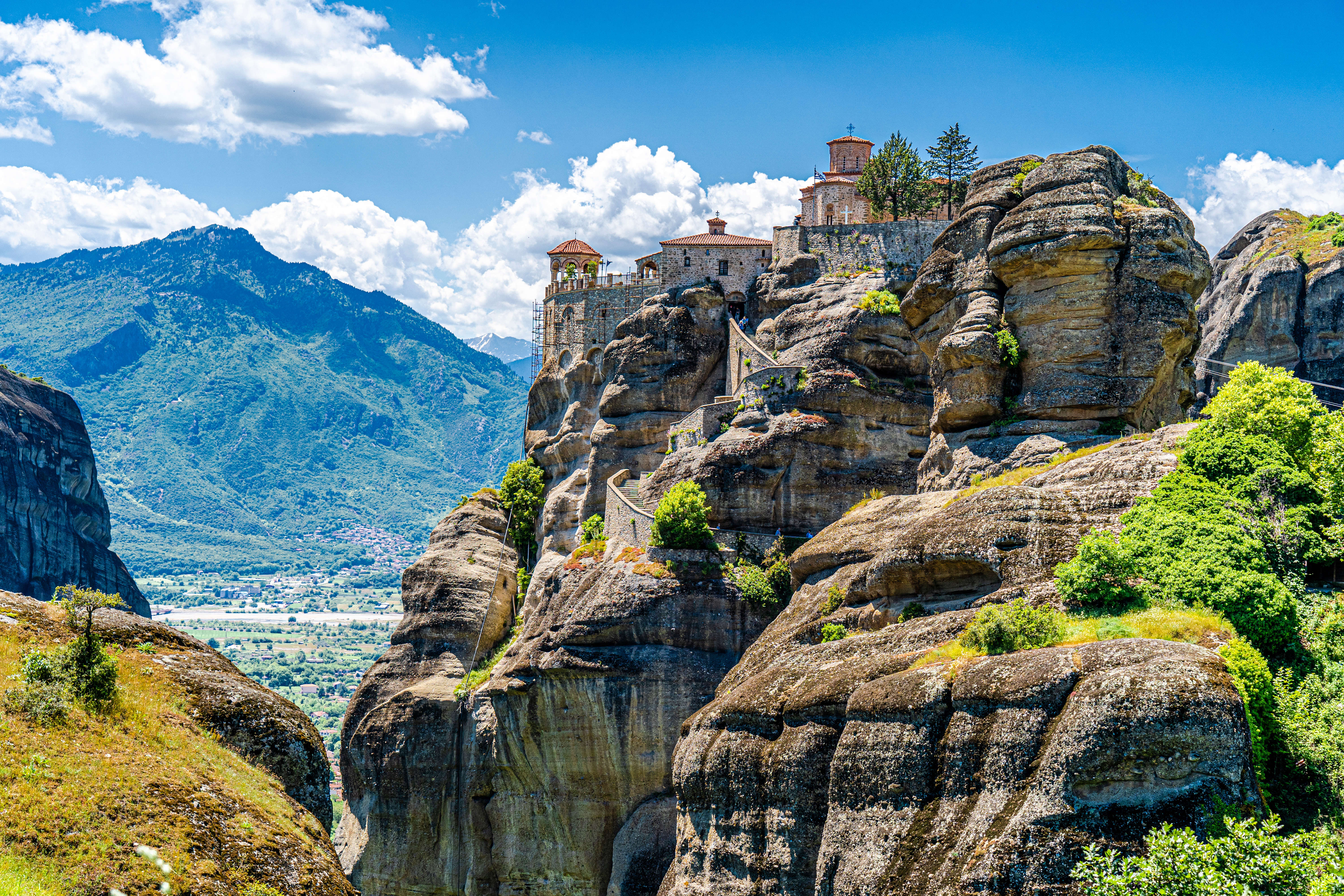 One of Greece's dramatically located Meteora monasteries
With so many islands and beaches, undoubtedly some of the most fun things to do in Greece revolve around the sea. From sunbathing and a gentle swim to more energetic activities such as windsurfing, parasailing and jet skiing, there are countless ways to get wet when you visit Greece. There are also a number of family-oriented waterparks, packed with all sorts of slides and rides.
Among the best things to do in the cooler months is hiking through some of the country's stunning mountain scenery. Two of the best options are the unmissable Samaria Gorge on Crete, which descends steeply 18km to the Mediterranean, and the island-long Corfu Trail, to tackle which you can base yourself at Domes of Corfu, Autograph Collection. Another great region for walking is the Zagori, home to the beautiful Vikos Gorge, in northwest Greece and easily reachable from Corfu.
One of the most interesting things to do is to visit some of Greece's dramatically located monasteries, especially the incredible half dozen collectively known as Meteora in the heart of the northern mainland. These holy havens of the Orthodox Church hang precariously on the edge of a series of rocky pinnacles that rise from the plain of Thessaly.
Hidden gems in Greece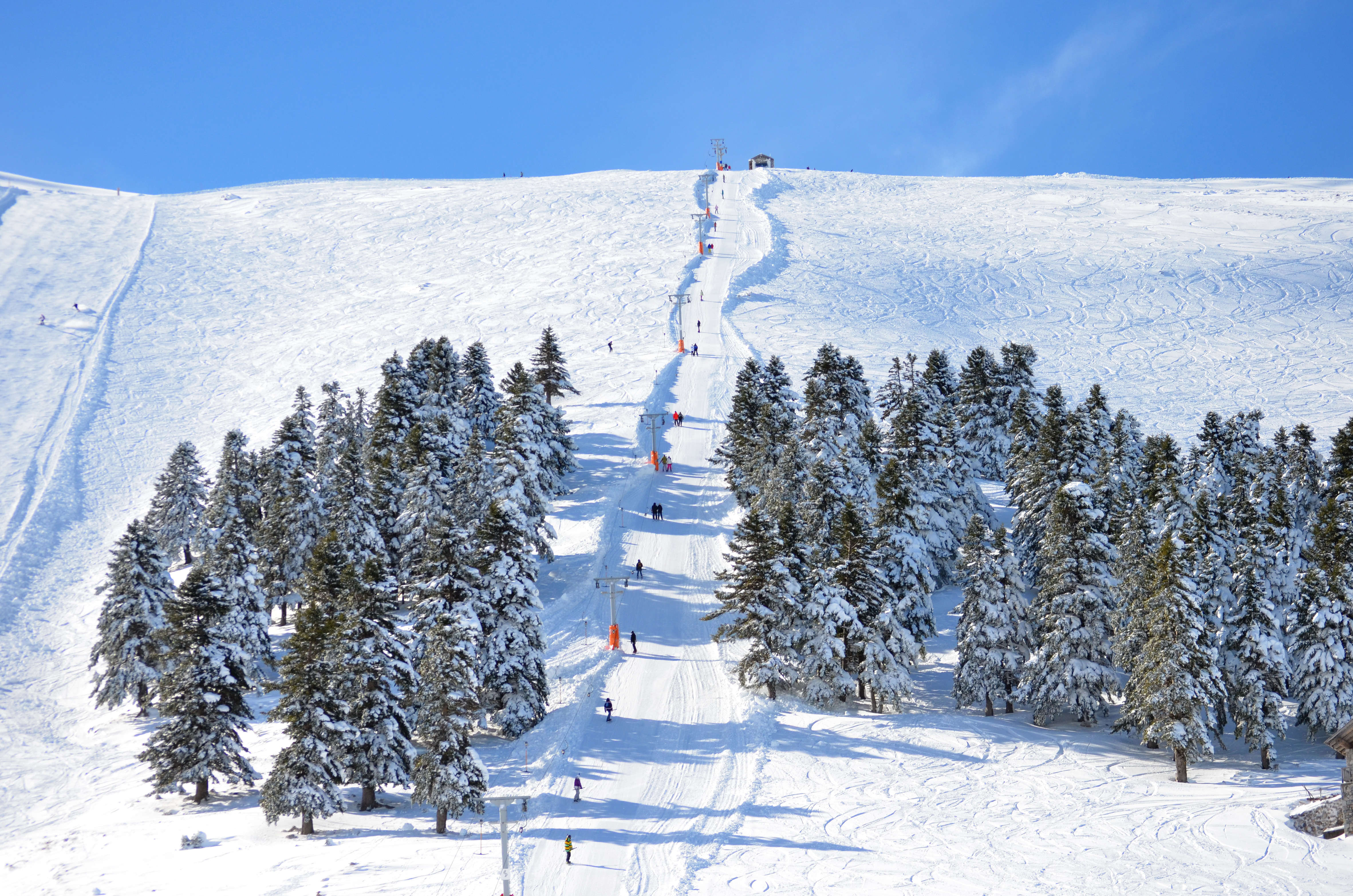 Greece has no less than twenty-five ski centres
It may come as a surprise that Greece has no less than twenty-five ski centres, making skiing one of the country's alternative things to do (for winter visitors). The largest centre is on Mount Parnassos, only three hours from Athens, near the delightful village of Arahova. The season is a relatively short one, as there is often not enough snow until around Christmas, and lasts until late March or early April. The runs are surprisingly good, though, and one of the most unique things to do is ski in the morning and then go down for a refreshing dip in the sea at Itea in the afternoon
Go deeper
Modern Greek is directly descended but somewhat simplified from the ancient language. The Hellenic alphabet actually only has 24 letters, which are phonetically pronounced. Although English is widely spoken, the locals will love it if you greet them with a kaliméra (good morning) or thank them by saying efharistó.
Disclaimer: As always, check for travel restrictions and closures before planning your trip.
---