https://www.emea.marriott.com/en/destinations/poland/krakowOne of Europe's fastest-changing countries, Poland offers a mixture of tradition and modernity – it's a country where hilltop castles harbour high-tech museums, and cherished folklore meets contemporary design.
Dynamic capital Warsaw brims with history, culture and gastronomic treats, but don't forget regional cities like buzzing Wrocław and Katowice, a hidden gem ripe for discovery. Then there's Poland's natural beauty, from the dense forests of the eastern borderlands - one of the few surviving homes to the European bison - to the snow-capped mountains of the south.
The best places to visit in Poland
Warsaw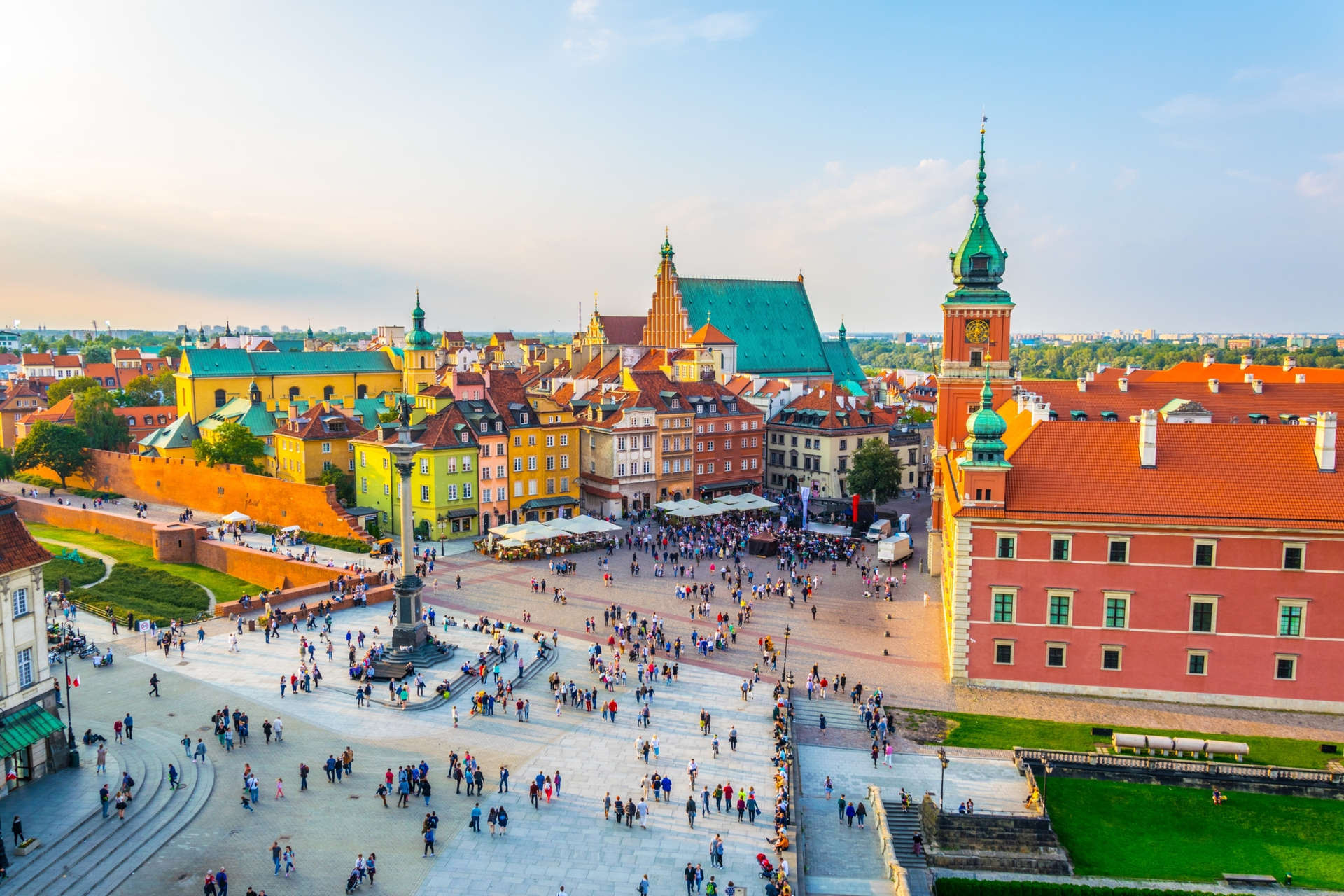 Warsaw (Photo: Getty Images)
Vast, sprawling, endlessly fascinating Warsaw is the economic and cultural powerhouse of the nation and has the history, culture and nightlife to match. Each of its neighbourhoods has a distinct architectural character, from the medieval charm of the Old Town to the Stalinist Baroque of the MDM district and the leafy Art Deco of Saska Kępa. It's also a dynamic modern city offering some unique places to visit, ranging from the interactive displays of the Copernicus Science Centre to the audiovisual innovation of the Chopin Museum and the amazing rooftop gardens of the University Library.
In summer the Wisła is taken over by outdoor café-bars that also organize concerts, film shows and theatre. For elegant charm and impeccable service, few places can match the Hotel Bristol, a Luxury Collection Hotel, Warsaw, right in the heart of historic Warsaw. For a taste of contemporary Warsaw, the Warsaw Marriott Hotel boasts state-of-the-art amenities and dramatic city views, while the Sheraton Grand Warsaw offers crisp modern design within walking distance of the central sights. With its attention to detail, meanwhile, the stylish and soothing Courtyard Warsaw Airport offers far more than convenience.
Kraków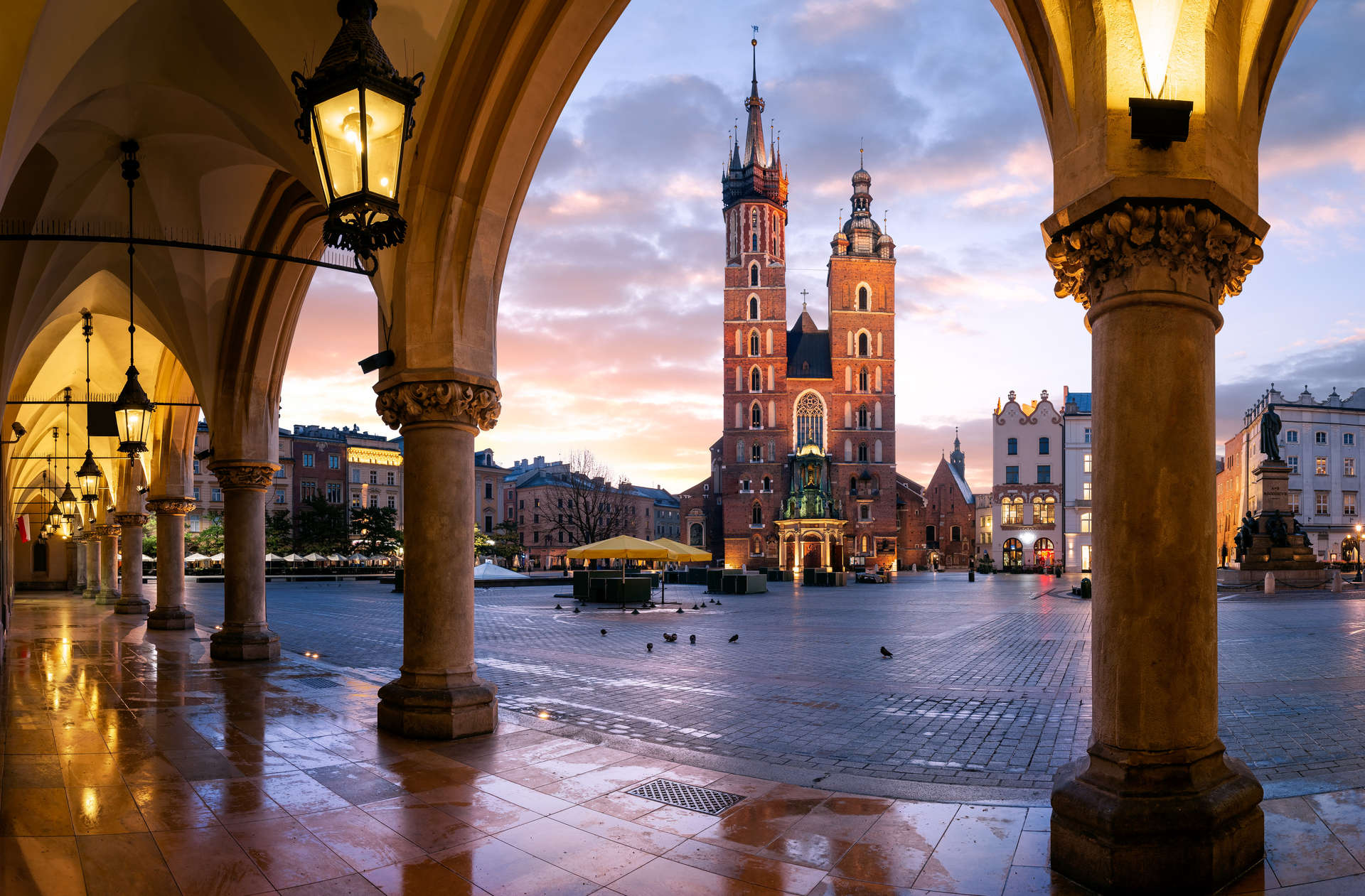 Kraków (Photo: Getty Images)
Former capital of Poland, Kraków has all the attributes you would expect from a royal city, with a palace atop a fortified hill and museums packed with centuries of art. The city's famously large Rynek or main square is a constantly buzzing theatre of urban life, filled with strollers and shoppers and edged by café terraces. As you might expect from the seat of one of Europe's oldest universities, Kraków is a city of coffee bars, cake shops, second-hand bookstores, and a famously bohemian nightlife that may well keep you out until breakfast time. Late-night restaurants and candle-lit bars line the streets of Kazimierz, the former Jewish quarter which also boasts boutique fashion outlets and characterful crafts. Among the best places to stay is the plush Sheraton Grand Kraków, which enjoys a superb location overlooking the River Wisła.
Gdańsk and the Tri-City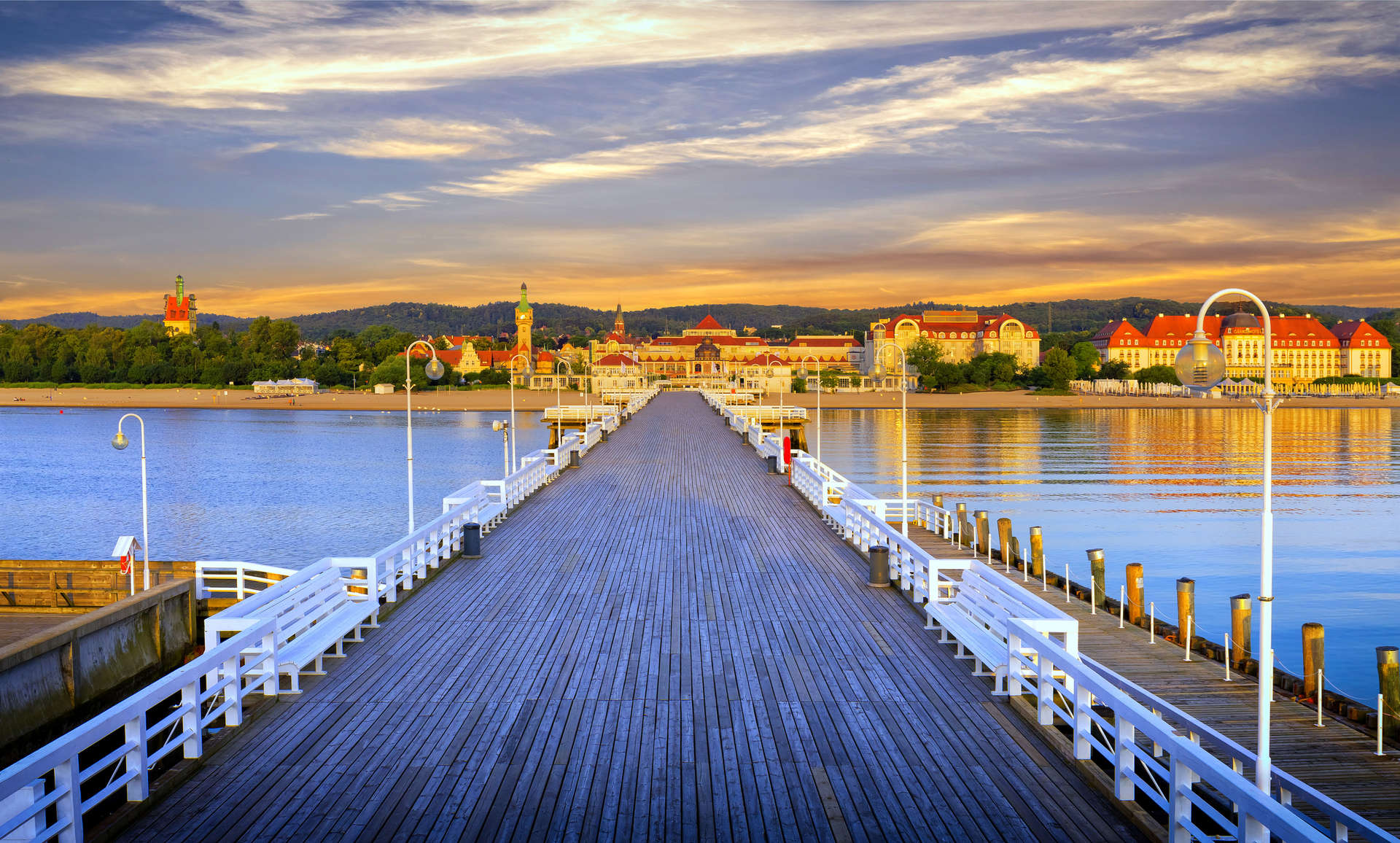 Sopot (Photo: Getty Images)
Framed by the silhouettes of its port-side cranes, Gdańsk is the most evocative of Polish cities, full of Gothic church spires, red-brick warehouses and cobbled canal-side walks. It also includes some of the country's most inspirational places to visit, with the Museum of the Second World War's compelling narrative of heroism and resistance, and the European Solidarity Centre's moving account of the non-violent revolutions that brought communist rule to an end. Gdańsk stands at the centre of the so-called Tri-City, an urban area that also includes Sopot, a vibrant seaside resort famed for its luxuriant silver-sand beach, and Gdynia, a garden city chock full of Art-Deco architecture. The beachfront Sopot Marriott Resort and Spa, complete with rooftop pool, provides the perfect base for further exploration.
Wrocław
With its large student population and 24/7 nightlife, Wrocław is one of Central Europe's buzziest cities. It's also very handsome, with Gothic buildings galore adorning its lively central square. With a leafy cathedral quarter and a succession of scenic riverside walks, Wrocław is the perfect place for a romantic stroll. It's also a glorious spot for a beer, with a brewing tradition that goes back to the middle ages and a plethora of modern-day craft pubs. Making the perfect base for exploration is AC Hotel Wroclaw, offering smart modern rooms in a centrally located 19th-century building.
What to eat and drink in Poland
Pierogi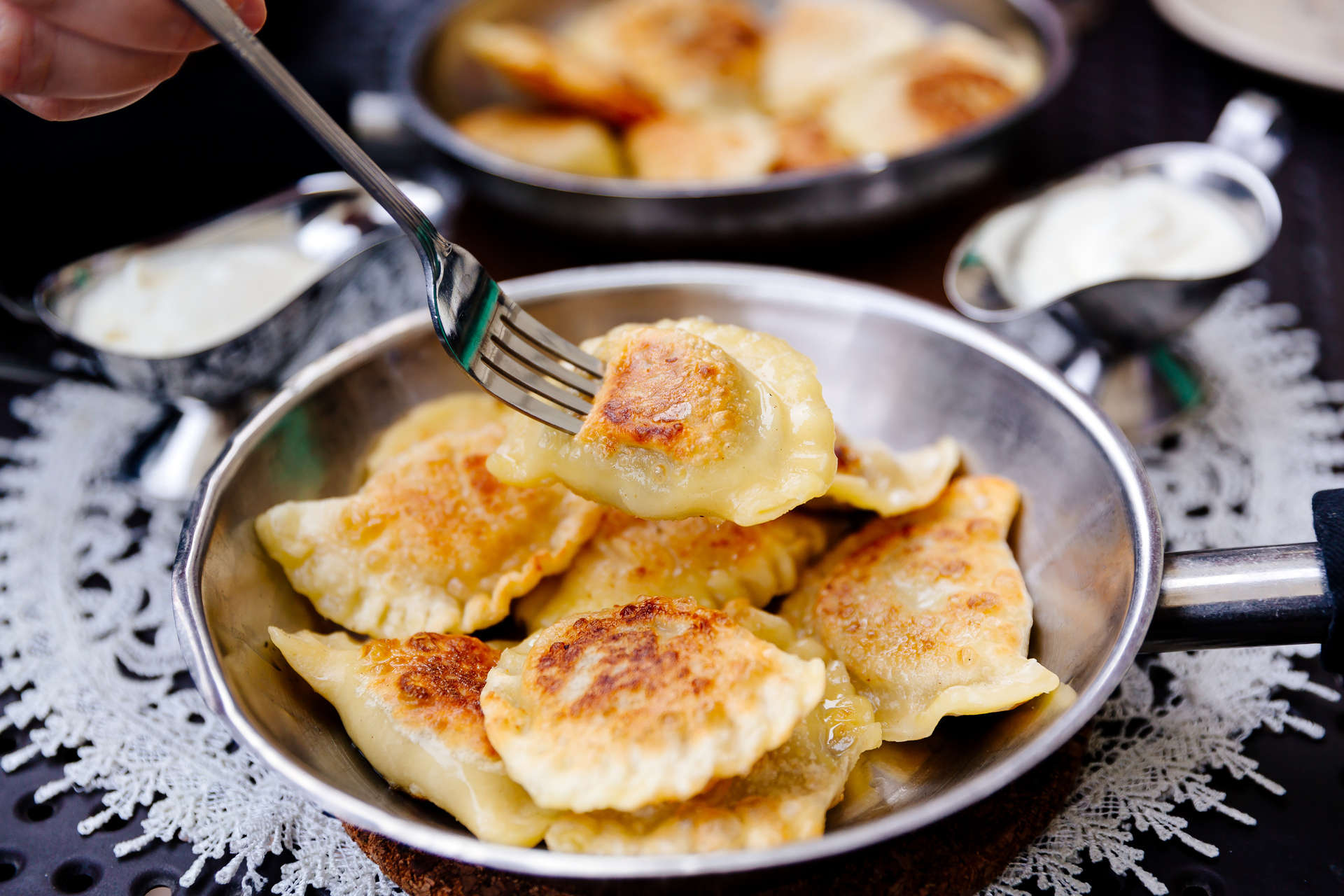 Pierogi (Photo: Getty Images)
An archetypal Polish staple sold everywhere from order-at-the-counter snack-bars to top-class restaurants, pierogi are succulent pockets of dough stuffed with a variety of fillings. Dishes to try include the potato-and-cheese variety known as pierogi ruskie, although there is no limit to the number of pierogi permutations available.
Cold borscht soup
It's the humble beetroot that is the king of the Polish table, served shredded in salads, baked as a side dish, or boiled up to create the ruby-red soup known as borscht. Summertime variation on the beetroot theme is cold borscht soup or chłodnik, a chilled borscht mixed with sour cream to produce a refreshing pink lunchtime pick-me-up.
Vodka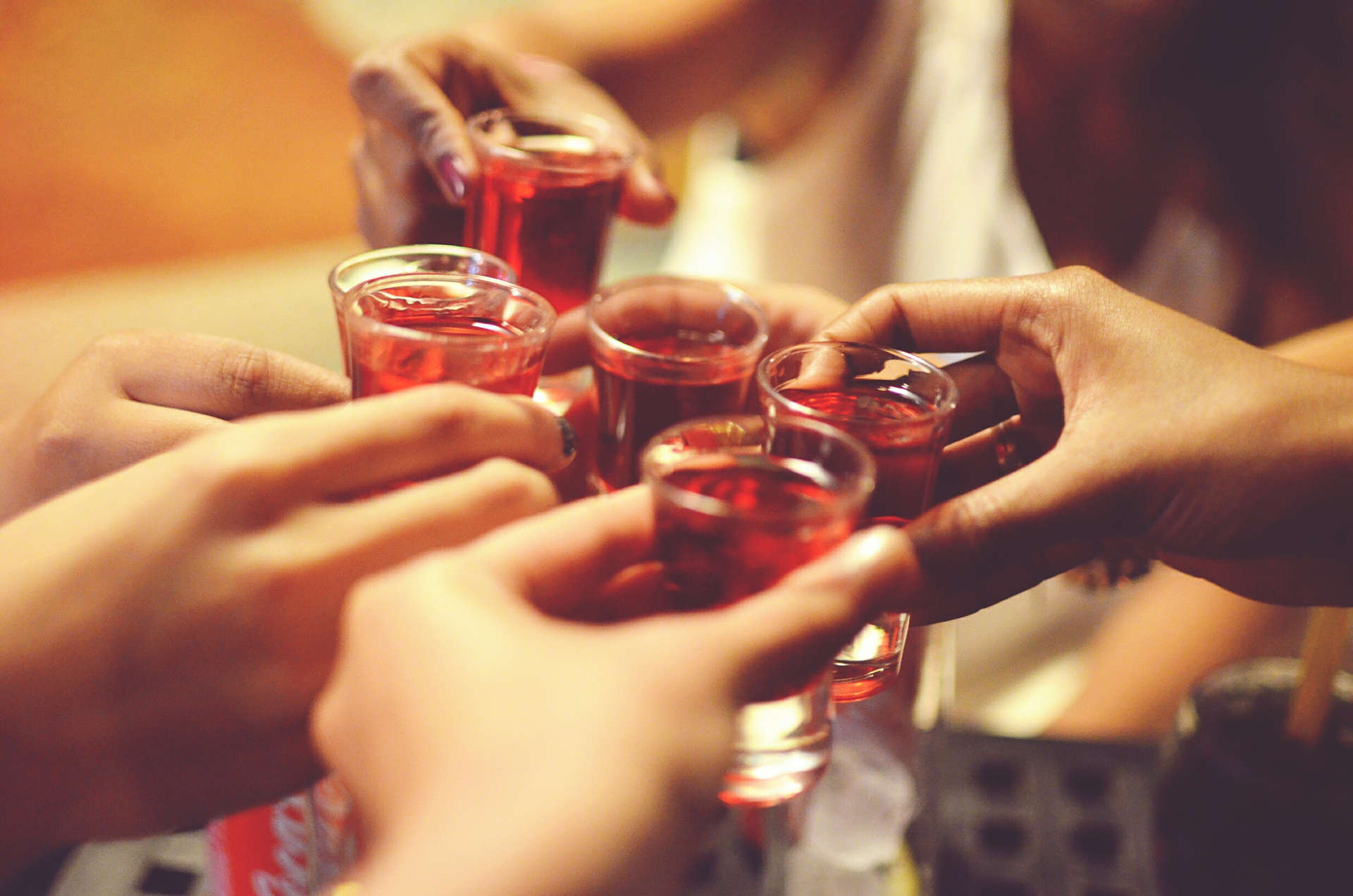 Vodka (Photo: Getty Images)
Poland is famous for its vodka, the tangy grain-based spirit that is usually drunk neat and in one go. Speciality vodkas to be tried at least once include Żubrówka, flavoured with bison grass, and the cherry-based Wiśniówka. Head for the Warsaw Marriott's top-floor Panorama Sky Bar to sample the best brands and savour a unique skyline view.
Polish cakes
Poland has a seriously sweet tooth, its patisseries piled high with tarts, cakes and cream buns. Favourites include divine szarlotka apple crumble, and succulent sernik cheesecake. Warsaw's Krakowskie Przedmieście is celebrated for its cafés, each with its own history and charm. The elegant Café Bristol, in the Hotel Bristol, is home of the exquisite Tort Bristol.
Top things to do in Poland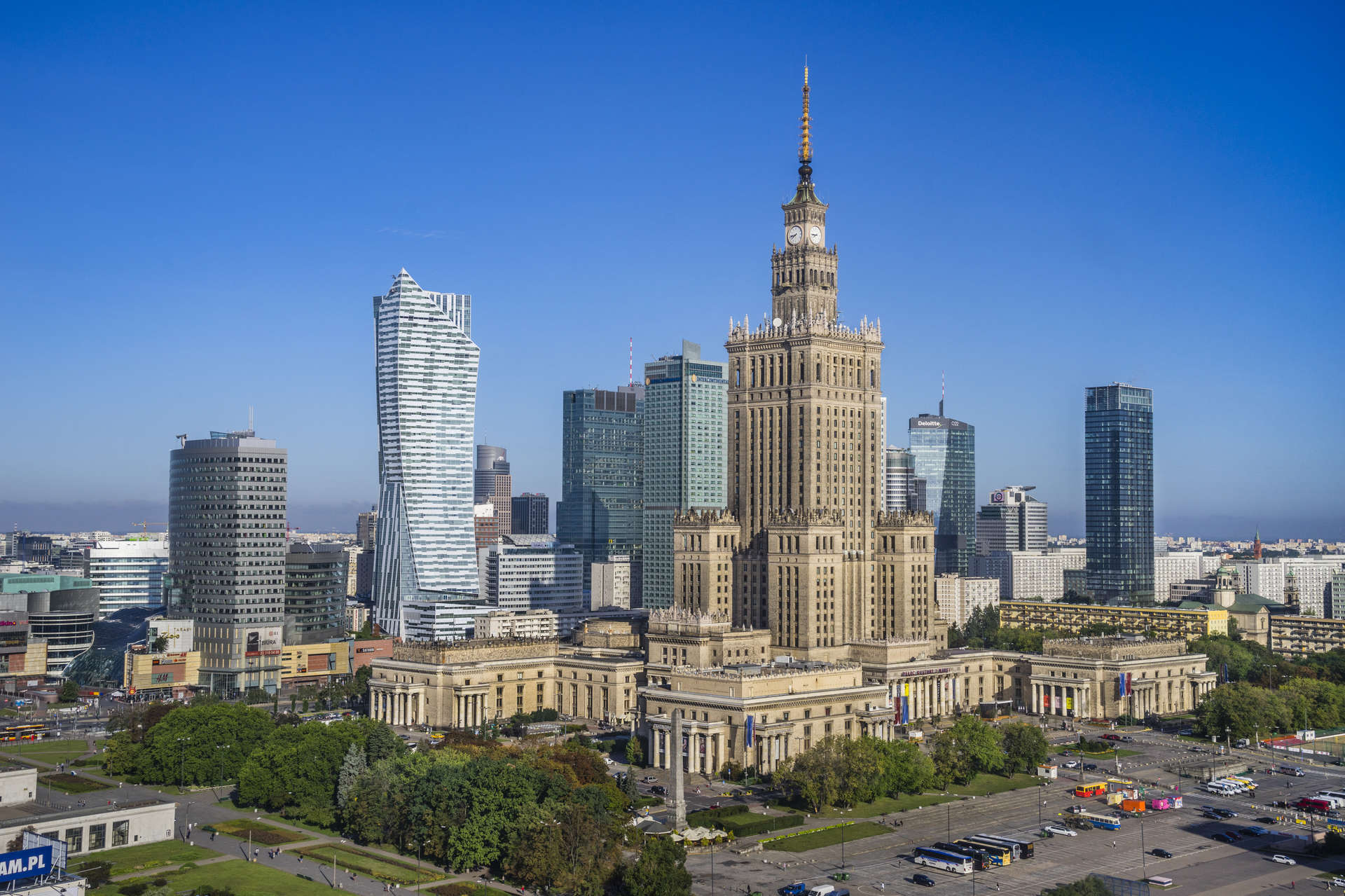 Warsaw's Palace of Culture of Sciences (Photo: Getty Images)
Up until the 16th century, Poland's kings ruled from Wawel, the unmissable cliff-top fortress that seems to hover above central Kraków. The Royal Castle still offers an evocative taste of regal lifestyles, its rooms decked out in medieval murals, Renaissance tapestries and Baroque wall-coverings.
Ringed by the granite teeth of the Tatra mountains, the highland resort of Zakopane, two hours' drive south of Kraków, is the gateway to the most compelling hiking routes in the country. Interesting things to do include taking the cable car to the summit of 1987m Kasprowy Wierch, or trekking through the wildflower-filled valley of Dolina Chochołowska.
For more encounters with nature head for the Białowieża National Park, northeast of Warsaw, one of Europe's last remaining areas of virgin forest and one of the few surviving homes to the European bison. Fun things to do include taking a tour in a horse-drawn cart or following the hiking trails into this tranquil emerald world. And if you don't come across any bison in the wild, you can always visit some of their number in a specially stockaded reserve.
Built in 1953 as a "fraternal gift" to Poland from the USSR, Warsaw's Soviet-style Palace of Culture of Sciences remains among the tallest buildings in the Polish capital. Take the lift to the thirtieth floor observation deck for heart-stopping views of a changing city, with the more recent crop of post-communist skyscrapers marching away to the east.
Hidden gems in Poland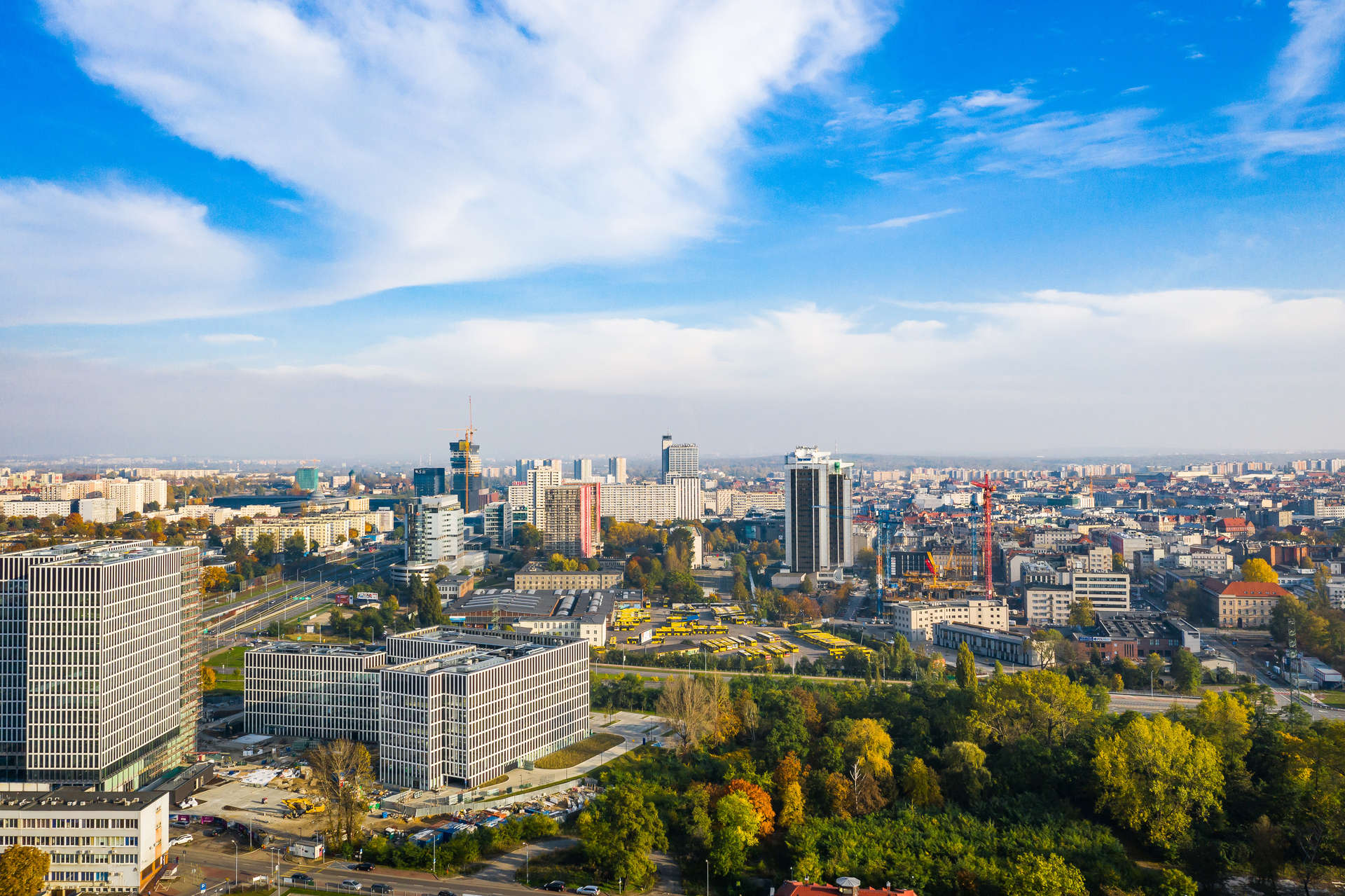 Katowice (Photo: Getty Images)
A post-industrial city absolutely packed with alternative things to do, Katowice is Poland's surprise package. The city's rich coal-mining and steel-hammering heritage is on show at the state-of-the-art Museum of Silesia, located underground on the site of a former pit.
Fans of socialist-era architecture will find plenty to marvel at in the otherworldly Spodek ("flying-saucer") sports hall or the mammoth-sized Superjednostka apartment block. Craft beers and vodka shots are the order of the day along Mariacka, Katowice's famously sprightly nightlife stripAsk for one of the upper-storey rooms at the Courtyard Katowice City Center for great views of the Katowice skyline.
Another of the unique things to do in the Katowice region is to catch a local train to Gliwice, site of the mesmerising 118m-high Gliwice Radio Mast, built in 1934 and the tallest wooden structure in the word.
Go deeper
It's the everyday courtesies that keep Polish society running smoothly, and the effort in learning one or two polite phrases will pay huge dividends. Remember to say a cheery Dzień Dobry! (Good day!) whenever entering a hotel lobby, shop or café, and follow it up with a Do widzenja! (Goodbye!) when you leave.
Published: July 26, 2022
Last Updated: March 07, 2023
Article Tags: Gdańsk , Poland , Kraków , Warsaw