With its mountains, rolling hills and lush valleys, Rwanda – the "Land of a Thousand Hills" – is one of the most scenically stunning countries in East Africa. Kigali has a temperate climate and can be visited year-round, while the best time for gorilla-tracking in the bamboo forests of the Virunga Mountains is the dry season, which runs from June to September.
The best places to visit in Rwanda
Kigali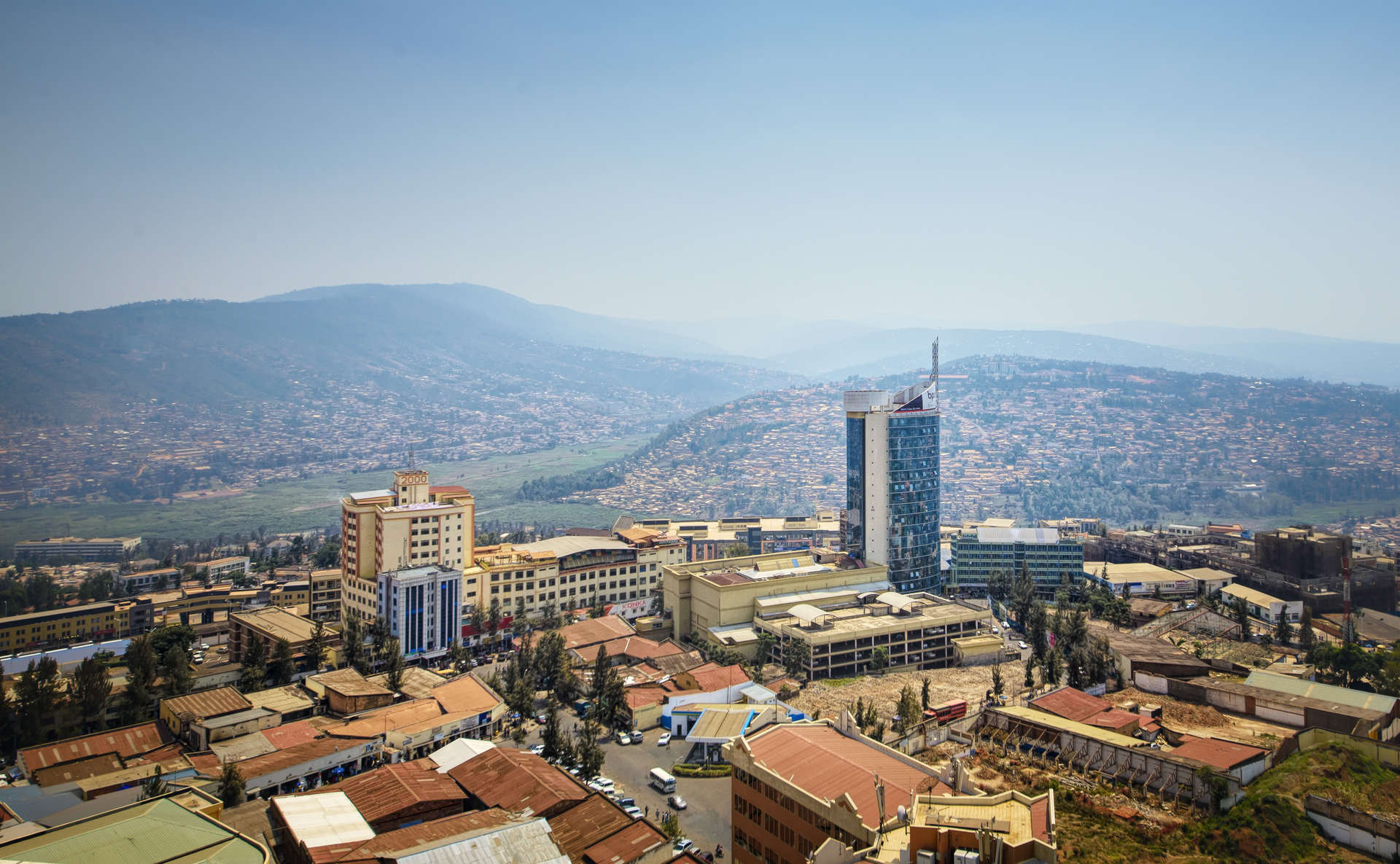 Known as "The Green City", Kigali tumbles across a series of verdant hills (Photo: Getty Images)
Tumbling across verdant hills, charming Kigali – known as "The Green City" – is the environmentally friendly capital of Rwanda. Head to the vibrant Kimironko Market, where stalls heave with meat, fish and all sorts of fruit, from mangoes to melons. Most interesting are the stalls selling kitenge fabric; you can have it turned into an outfit while you wait by the seamstresses working nearby. There is also an impressive art scene in Kigali, with Inema Arts Center, a creative hub for Rwandan artists, and the Rwanda Art Museum both worth a visit.
Book into the comfortable Kigali Marriott Hotel, conveniently located in the central Nyarugenge District. It's one of the best places to stay in the city, with several quality restaurants – choose Cucina for modern Italian or atrium-style Soko, famous for its Sunday brunch – and a relaxing outdoor pool; all rooms enjoy wide-reaching panoramic views of the financial district through floor-to-ceiling windows. The nearby Four Points by Sheraton Kigali is a great option if you're visiting Kigali with children, owing to its spacious two-bedroom family suites.
Volcanoes National Park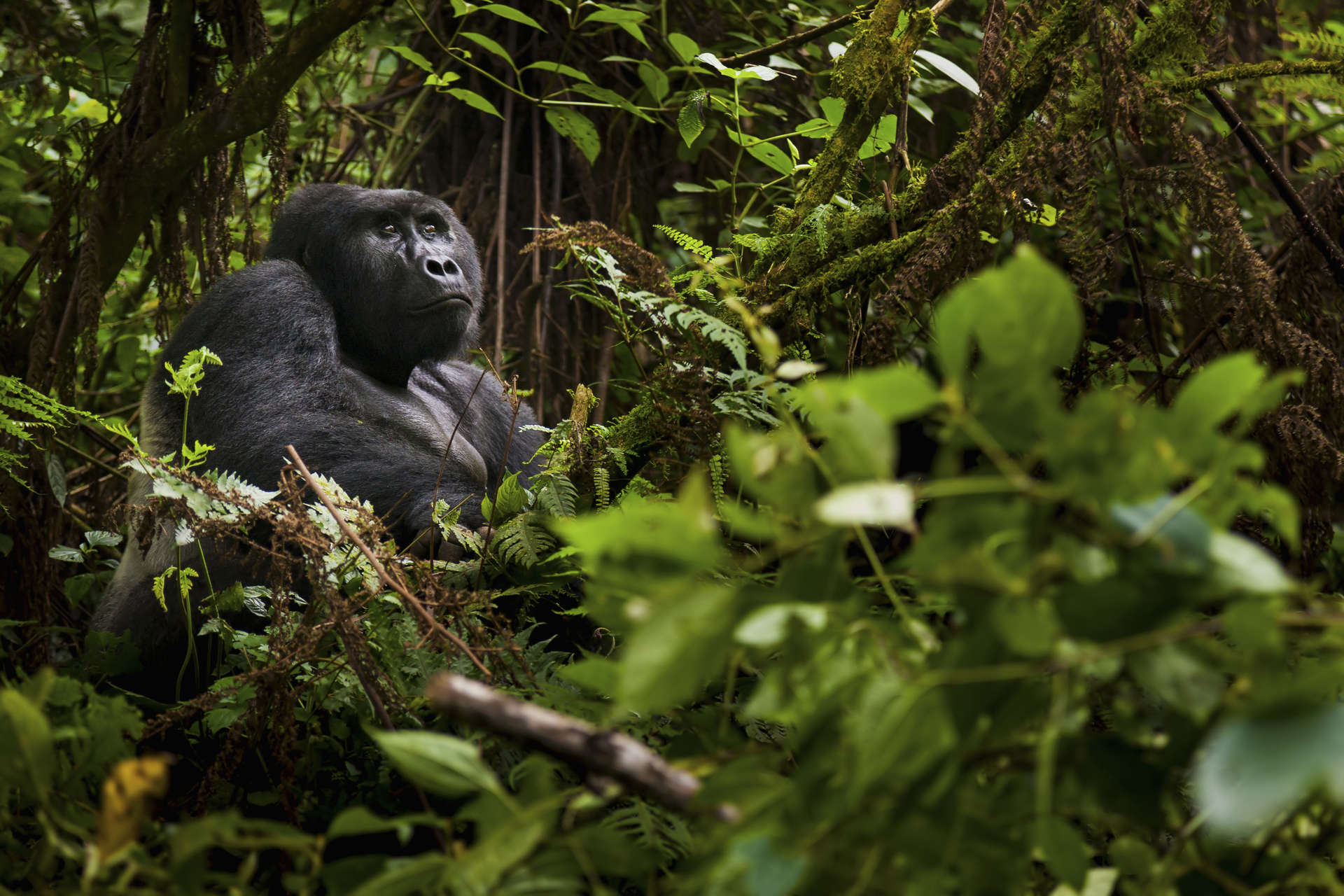 Volcanoes National Park is home to nearly half of the world's remaining mountain gorillas (Photo: Getty Images)
Spreading across the north of Rwanda, up against the border with Uganda, the Virunga Massif is one of the most famous places to visit in the country. Especially for one fabulous reason: mountain gorillas. Tracking these beautiful creatures through the thick rainforest of Volcanoes National Park has made Rwanda a bucket-list destination. The park is home to nearly half of the world's remaining mountain gorillas, along with golden monkeys and over 200 species of birds. Come in early summer for the start of the dry season and the best conditions for gorilla-watching.
Lake Kivu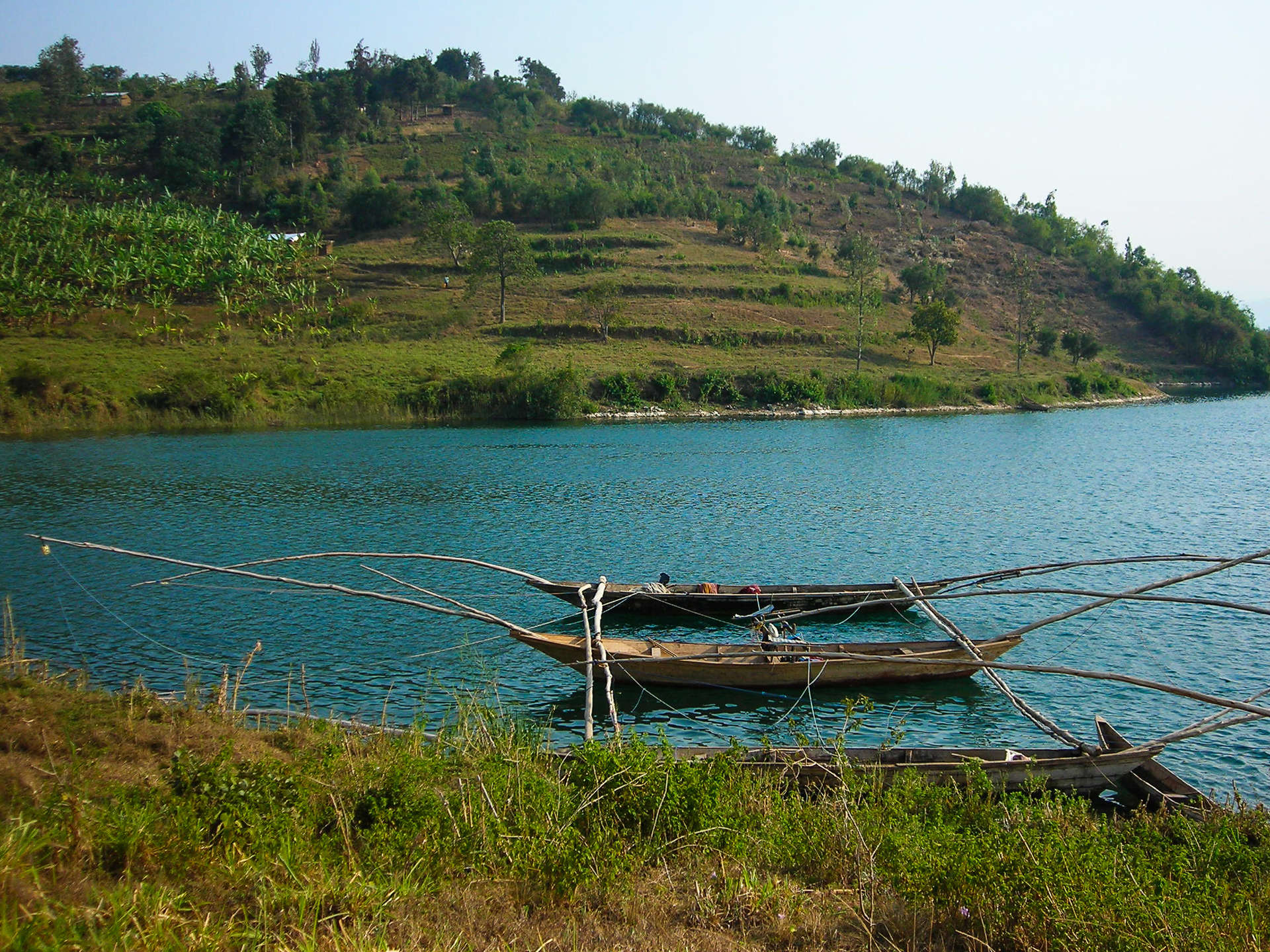 Rwanda may not have a coastline, but Lake Kivu's emerald waters are perfect for those seeking a refreshing dip (Photo: Getty Images)
In landlocked Rwanda, Lake Kivu is where to go if you want to lounge on sandy shores and swim in emerald waters. Just an hour or so from Volcanoes National Park, it's a popular destination for travellers looking to wind down for a couple of days after trekking through the jungle. The main towns of Rubavu and Karongi serve as bases for boat rides, windsurfing and fishing for Nile tilapia.
What to eat and drink in Rwanda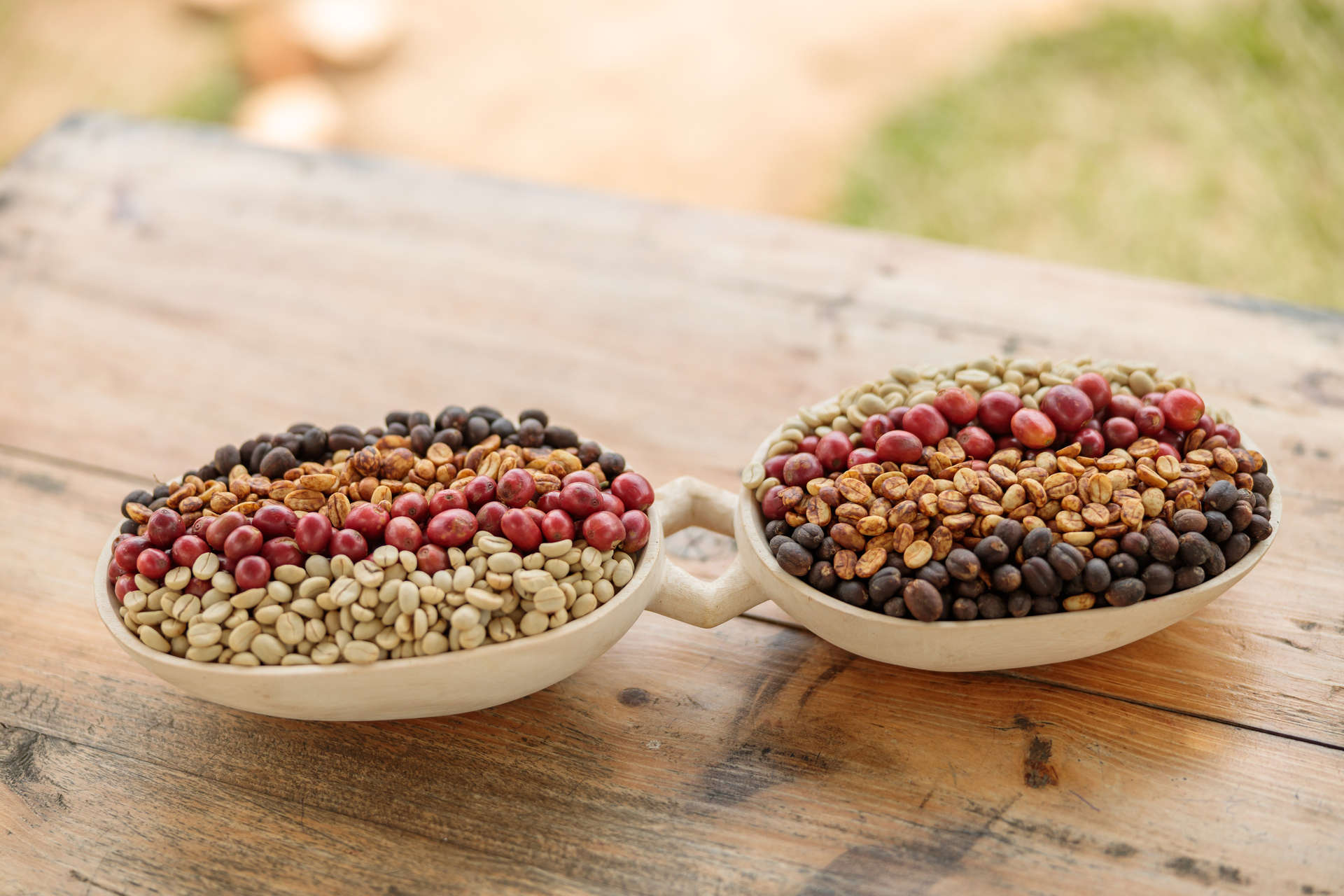 Bright and fruity Rwandan coffee is one of the country's most delicious products (Photo: Getty Images)
Coffee
Rwanda's rich volcanic soil and abundant rainfall means the bright, fruity coffee produced on its high-altitude plantations is a rival for much more famous coffee-producing regions. Look out for Bourbon, Catuai and Caturra, all different varieties of Arabica beans.
Isombe
One of the best dishes to try in Rwanda, this creamy concoction is made from boiled cassava leaves that are pounded into a kind of paste and then mixed with onions, aubergines and green peppers, and topped with ground peanuts.
Brochettes
Considered to be the country's national dish, brochettes are usually made from goat meat, which is marinaded in spices, skewered on a kebab and then grilled over a charcoal stove at roadside stalls. Try them at the Sarabi Pool Bar with a side of ibirayi (Rwandan French fries).
Igisafuria
Everything in this dish – chicken, vegetables, plantains and spices – is all cooked together in a single stew: igisafuria means "pot" in the local Kinyarwanda language. There are plenty of great places to eat in Kigali that serve igisafuria; just be aware that if, hot peppers have been added, they can give the dish a real kick.
Ikivuguto
You'll see milk bars throughout Kigali serving nothing but the fermented milk beverage called ikivuguto. At its thickest resembling a kind of yoghurt, the addictively sour ikivuguto is an incredibly popular drink among Rwandans. Pastries, eggs and nuts are often eaten with ikivuguto, as savoury sides.
Top things to do in Rwanda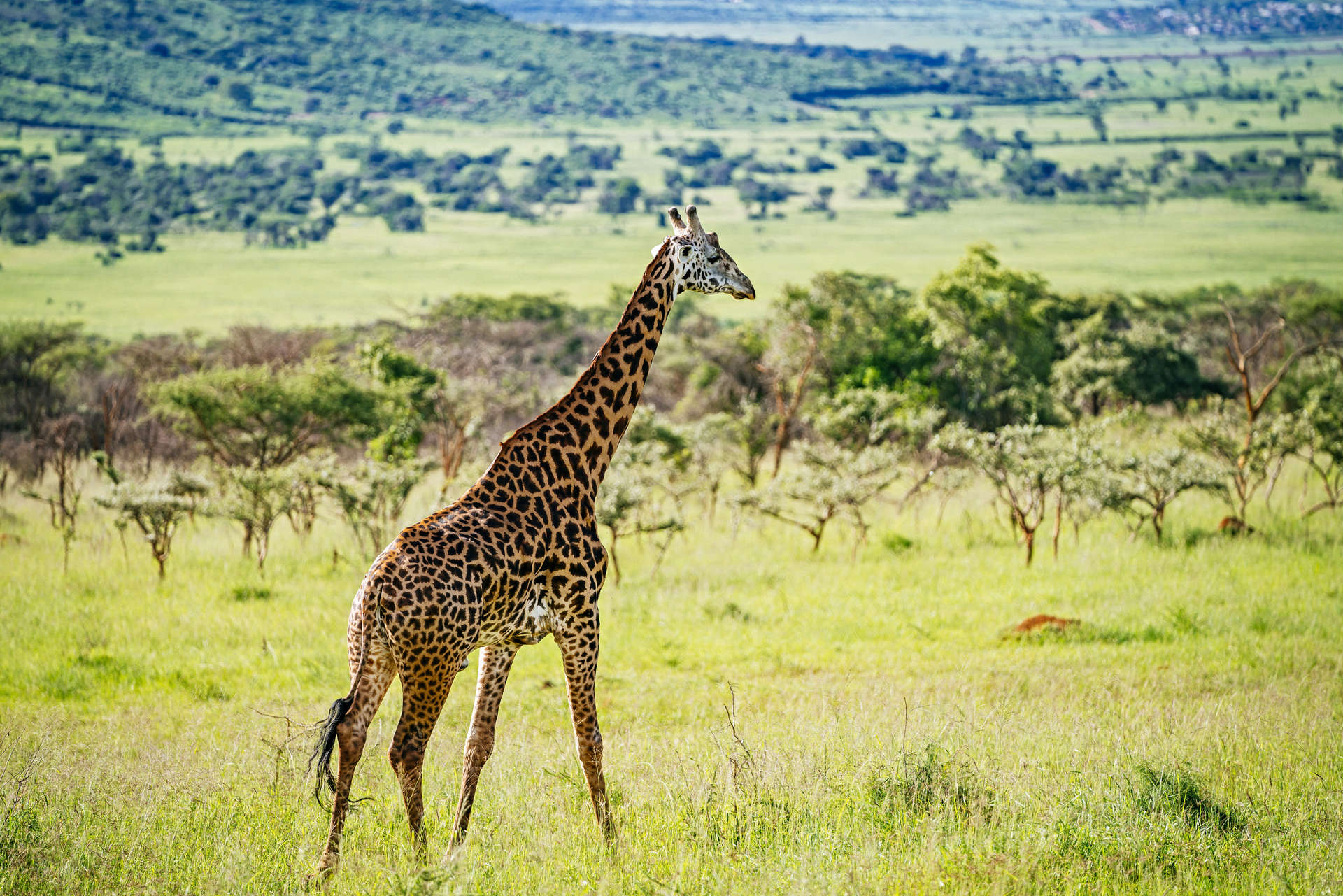 Visit Akagera National Park's wetlands and savannah to view wildlife including leopard, giraffe, zebra and antelope (Photo: Getty Images)
Akagera National Park
Rwanda might be famous first and foremost for its gorillas, but Akagera National Park, on the border with Tanzania, is just as unmissable. With the relocation of lions and rhinos from South Africa over the last decade or so, it has become the only place in the country where you can spot the "Big Five" (lions and rhinos, plus elephants, leopards and Cape buffalo). The park's wetlands and expansive savannah are also the habitat of leopard, giraffe, zebra and numerous species of antelope, which can be viewed on morning and afternoon game drives. One of the best things to do in Akagera, though, is to take a boat trip on Lake Ihema, with its pods of hippos and abundant birdlife.
Nyungwe National Park
The largest forest in Rwanda, Nyungwe National Park lies southwest of Kigali in the southwest of the country, bordering Burundi. The biodiversity here is incredible, including over 300 species of birds and a quarter of all of Africa's primates species – keep an eye out for chimpanzees, colobus monkeys and grey-cheeked mangabey. Rising nearly 165 feet above the ground, the canopy walk at Nyungwe is easily one of the most fun things to do in Rwanda.
Hidden gems in Rwanda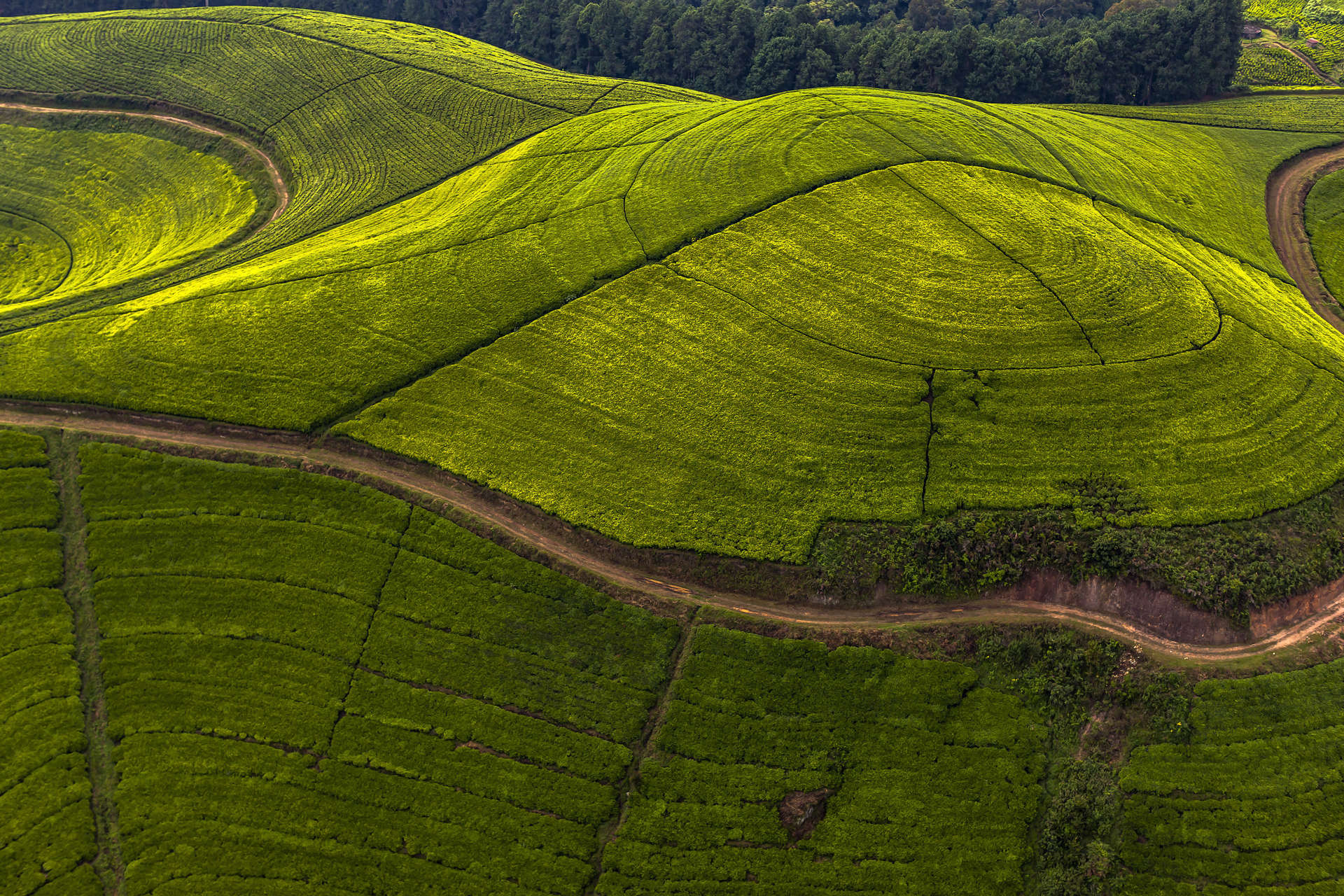 Rwanda produces fantastic tea and the country's landscape is jewelled with rows of shiny green plantations (Photo: Getty Images)
Tea might not be the first thing you think of when it comes to Rwanda, but, after coffee, it is the country's biggest export. Visiting the estates at Gisovu or Gisakura is one of the best alternative things to do, where rows of shiny green plantations are specked by the figures of workers plucking tea from the bushes.
Running along the divide that separates the Nile and Congo rivers, the aptly named Congo-Nile Trail is one of the most unique things to do in Rwanda. Stretching for just over 140 miles between the towns of Rubavu and Rusizi, the route winds along the shores of Lake Kivu and can be done as a multi-day hike or 'bikepacking' trail.
Go deeper
Kinyarwanda is the local language. Learning a few simple words and phrases will go a long way. For starters, "Muraho" means "hello" and "murabeho" means "goodbye". There are various ways to say "How are you?", including "Amakuru yawe?", which literally means "Your news?". Another handy phrase for socialising is "Kubuzima bwacu!" or "Cheers!", used when raising a toast.
Published: March 24, 2023
Article Tags: Rwanda