The Czech Republic is a microcosm of everything that's great about continental Europe, with historic cities, impressive fortresses and Renaissance towns folded between rolling green hills. Prague is the star attraction, a dazzling combination of architectural beauty and urban buzz, although handsome Brno and beer-brewing Plzeň both offer plenty of fascination.
The best places to visit in the Czech Republic
Prague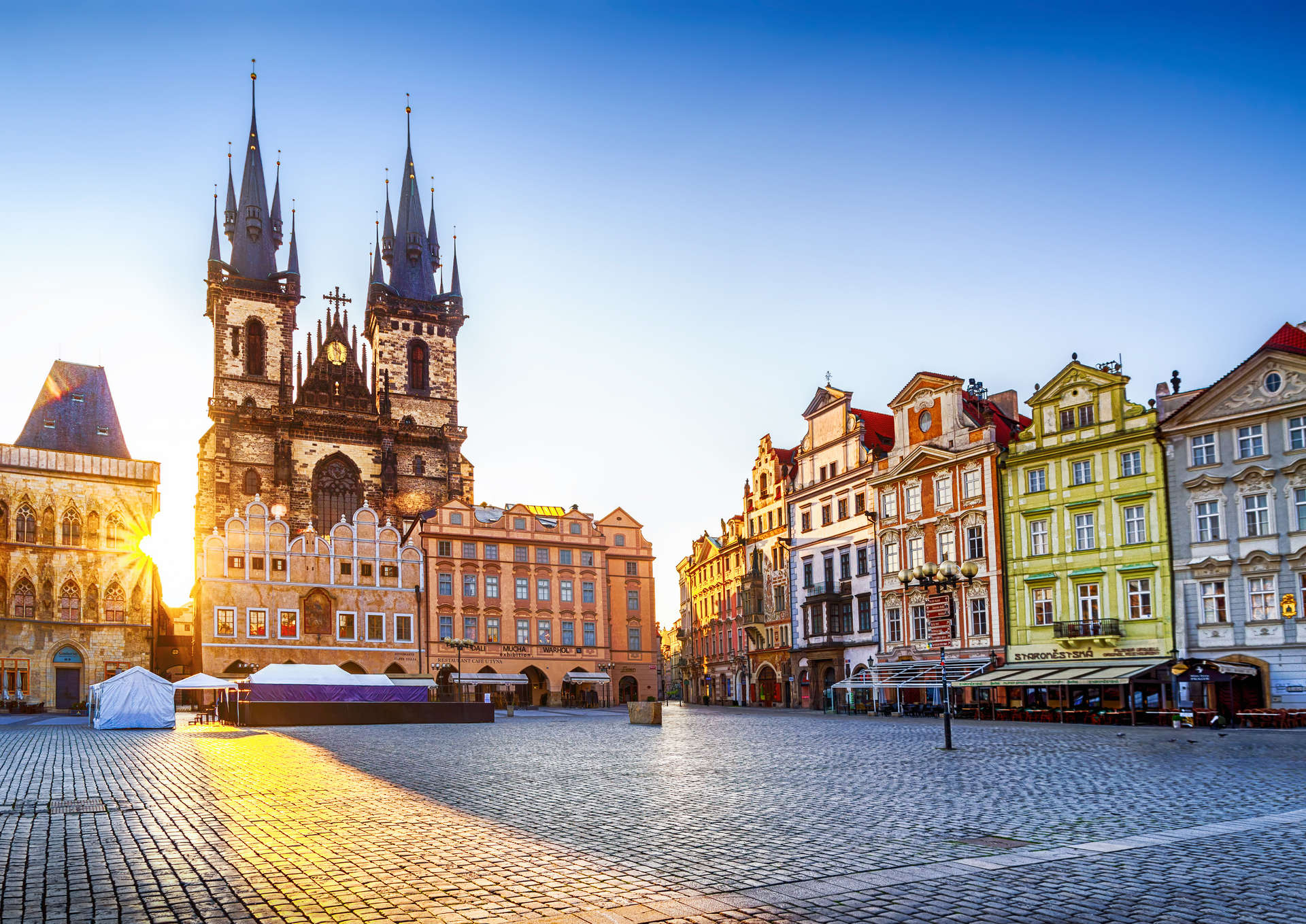 Prague's Old Town Square is a source of constant fascination (Photo: Getty Images)
Few European capitals can boast the sheer magic of Prague, its Gothic towers and spires sharing the skyline with baroque domes and Art-Nouveau delights. It is a paradise for urban explorers, each of its neighbourhoods offering a different take on a tangled history. Edged by Baroque and medieval buildings, the Old Town Square is a source of constant fascination, while the nearby Jewish quarter points to Prague's distinct melding of cultures. Traditional pubs, with their wooden fittings and aromas of fresh beer, still survive even in the most modern-feeling parts of town.
There are lots of unique places to stay, not least Augustine, a Luxury Collection Hotel, a stunningly converted monastery that offers comfortable modern amenities including a delightful spa. Steps away from the Old Town Square, Prague Marriott Hotel boasts smart, streamlined design and attention-to-detail service. The boldly contemporary Courtyard Prague City, meanwhile, is in the near-centre suburb of Žižkov, famed for its atmospheric street-corner pubs.
Brno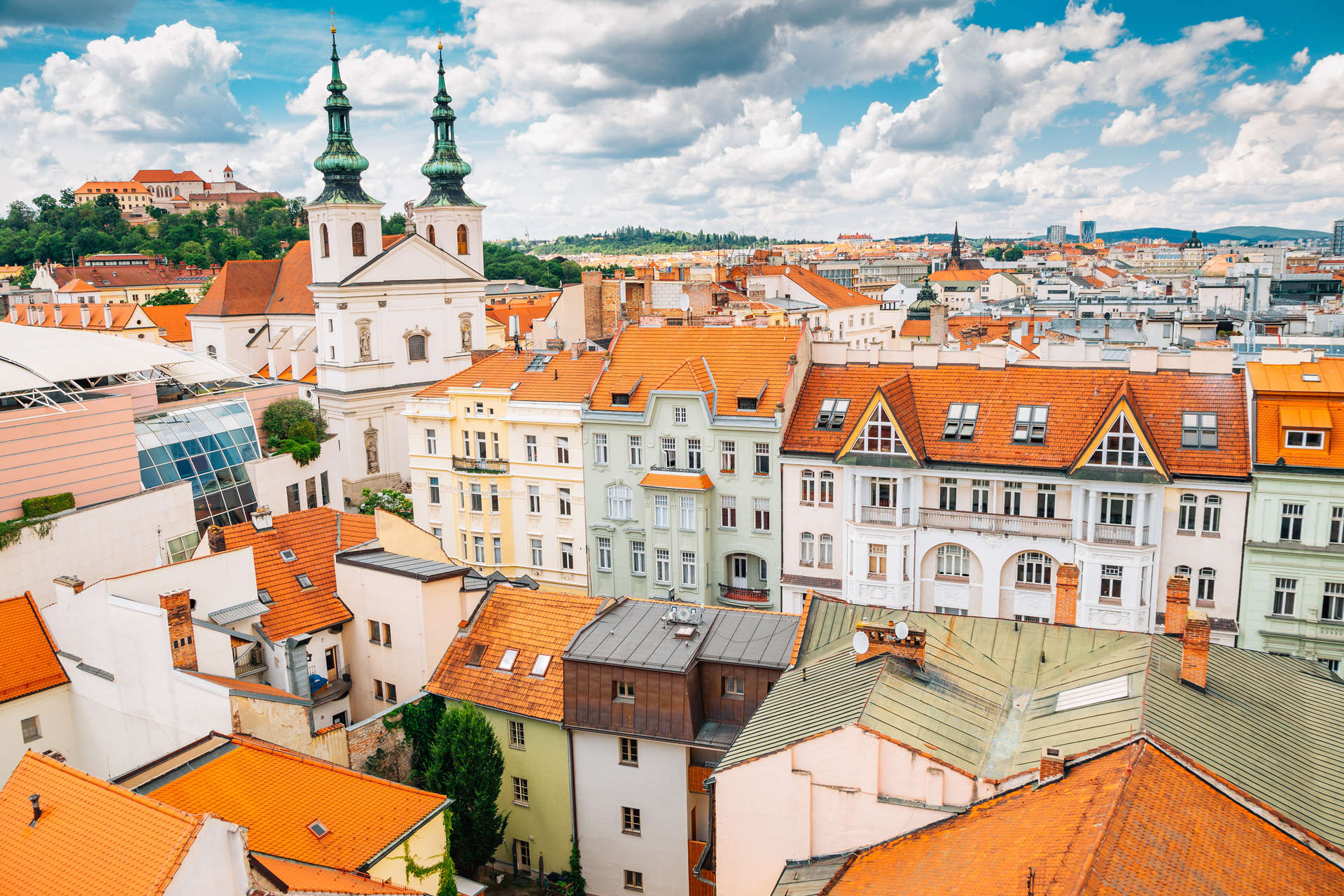 Brno is a great place to feel the rhythms of Czech life  (Photo: Getty Images)
An elegant city grouped around parks and squares, Brno is a great place to feel the rhythms of Czech life, visiting the city-centre market, browsing in bookshops, or relaxing in its many cafes. One of the unique things to do here is an exploration of the tunnels beneath Špilberk Fortress, while Brno is also home to an inspirational collection of modernist architecture, most famously Mies van der Rohe's Villa Tugendhat, a coolly angular example of the functionalist style. Stunning design is also a prime feature of the Courtyard Brno hotel, set soothingly beside recently landscaped ponds.
Plzeň
The main economic and cultural powerhouse west of Prague, bustling Plzeň is a city built on beer. It was here that the pale lager known as pilsner was invented, something you can learn all about by taking a tour of the Pilsner Urquell brewery. Filled with handsome nineteenth-century architecture, the city is also home to one of Europe's grandest synagogues, with its unforgettable twin domes. Plzeň's vibrant social life revolves around a famously huge main square: the beautifully designed Courtyard Pilsen hotel lies just around the corner.
What to eat and drink in the Czech Republic
Meat and dumplings (knedlíky)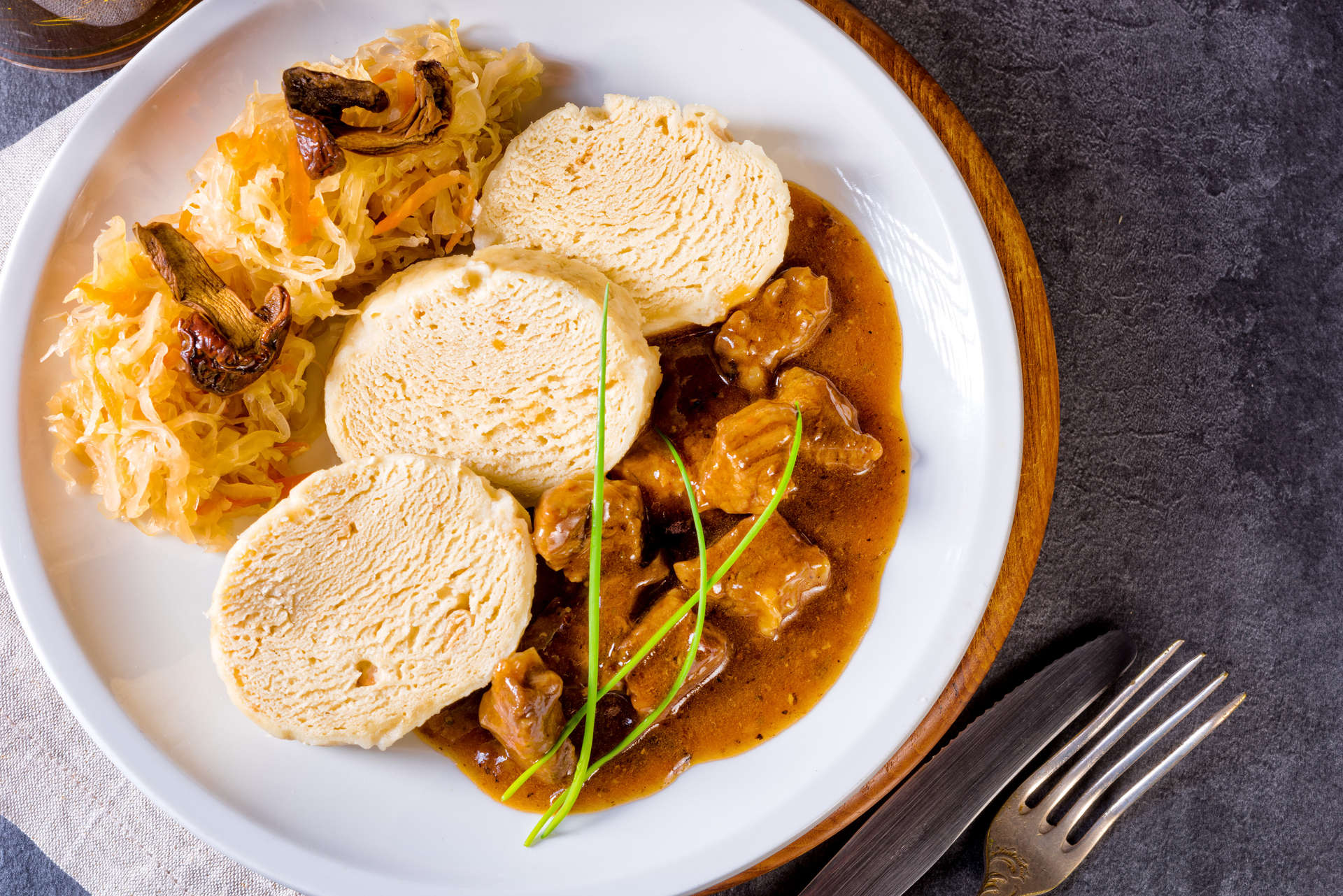 In the Czech Republic, dumplings dominate restaurant menus (Photo: Getty Images)
Czech cuisine is hearty, with roast meats served with traditional Czech dumplings dominating menus everywhere from upscale restaurants to simple inns. Dumplings (knedlíky) are big and are served sliced like bread, ready to soak up the gravy. Classic dishes include moravský vrabec (roast pork with dumplings and sauerkraut) and svičková na smetaně (sirloin of beef marinated in cream and berries). Great places to eat local food include the Augustine Restaurant in Prague, which specialises in Czech cuisine with a creative twist.
Beer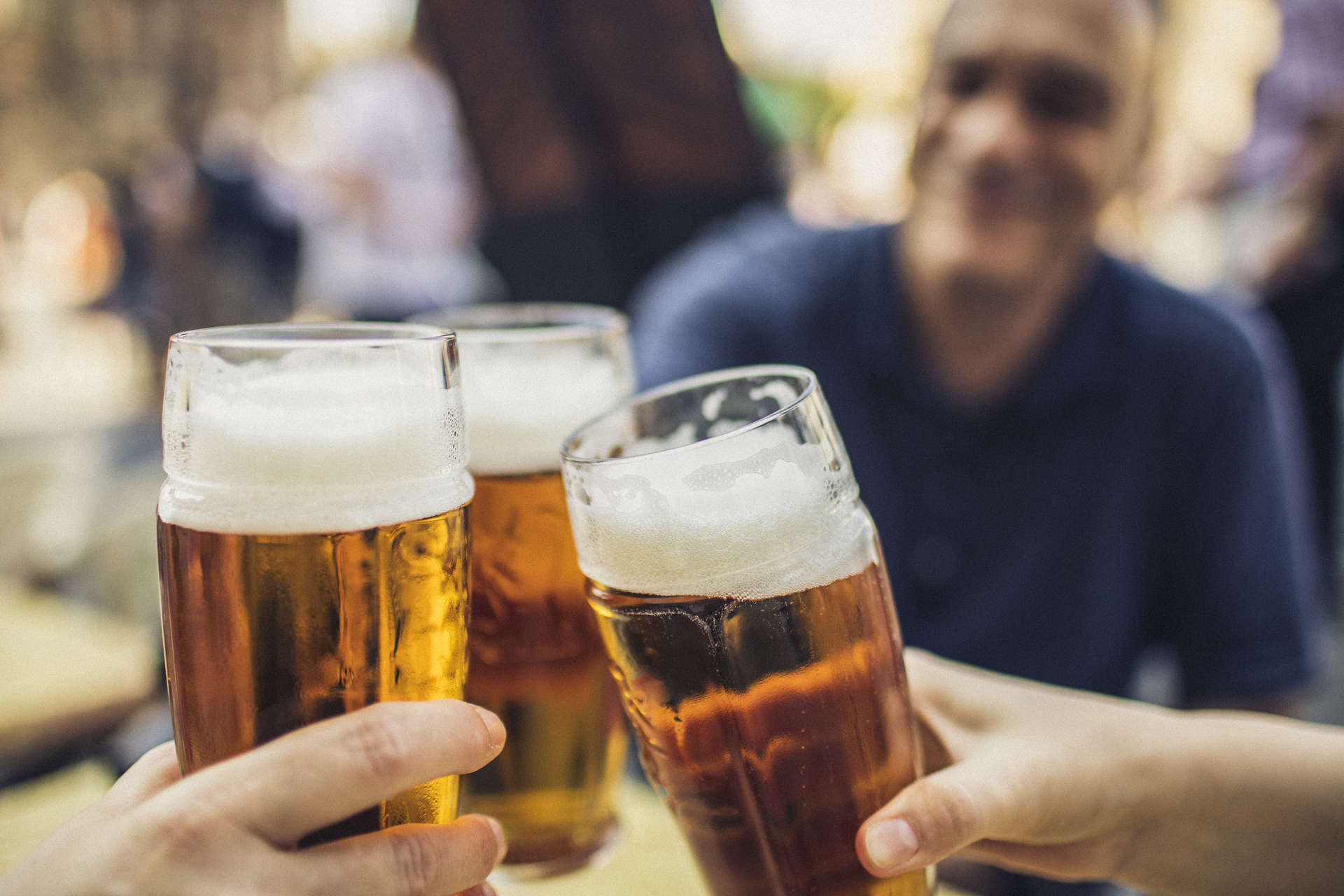 This is the country where lager and pilsner were invented  (Photo: Getty Images)
Few things are as central to Czech life as beer. It is, after all, the country where lager and pilsner were invented, and where a host of small-town breweries continue to turn out flavoursome brews of their own. Spend an evening sampling various beers at independent brewery pubs like Pivovarský dům in Prague or Pegas in Brno.
Becherovka
When checking out the Czech drinking scene, be sure to try Becherovka. Made from a recipe so secret that only a handful of key employees are allowed to see it, Becherovka is a uniquely fragrant digestif rich in herbs and spices. Developed in the spa town of Karlovy Vary to serve as a pick-me-up for health-cure visitors, it is still regarded as medicinal when taken in moderation.
Smažený sýr
Made from wedges of yellow cheese fried in breadcrumbs, this ubiquitous street-food snack goes down particularly well with beer. A childhood and student staple that many Czechs feel deeply nostalgic about, it's also a good option for vegetarians.
Top things to do in the Czech Republic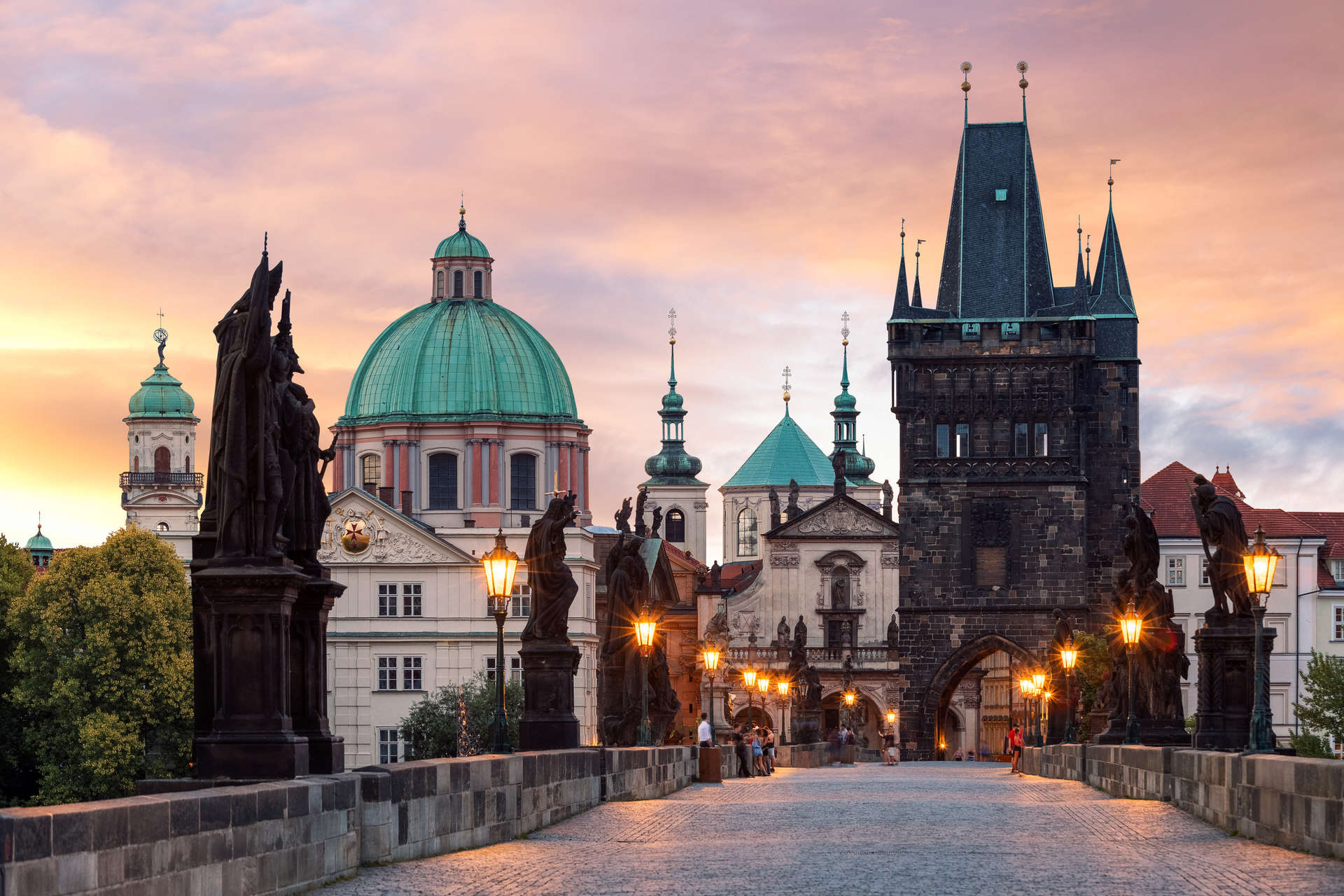 Take a stroll across the Charles Bridge in Prague (Photo: Getty Images)
One of the best things to do upon arrival in Prague is to take a stroll across the Charles Bridge, the graceful 16-arch structure that links both banks of the Vltava River. With the silhouetted forms of Prague Castle and St Vitus' Cathedral hovering above its western end, the bridge provides a ravishing introduction to the city's charms.
Given Prague's rich art heritage, gallery surfing counts among the most interesting things to do in the city. Few collections are as riveting as the Alfons Mucha Museum, dedicated to the artist whose Art Nouveau paintings and posters have become a Czech visual trademark.
An unmissable day trip from Plzeň or Prague, Český Krumlov is a really delightful small town, with its pastel-coloured houses wrapped around a bend in the Vltava river. The town was used as a retreat by Austrian artist Egon Schiele, whose expressive portraits can be seen in the Egon Schiele Art Centrum.
Fun things to do in the Brno region include hiking in the Moravian Karst, a pine-carpeted limestone wilderness that offers some of the most exhilarating natural scenery in the country. A visit to the Punkva Cave involves a boat trip on an underground river and a glimpse of the awesome Macocha Abyss, a 120-metre-deep gorge formed by a collapsing cavern roof.
Hidden gems in the Czech Republic
Prague has a rich heritage of fantastical fiction, something of which Franz Kafka was a master. Head to the Franz Kafka Museum for an engrossing introduction to the city's most famous writer, before seeking out sculptor David Černý's extraordinary rotating head of Kafka on Charvátová street.
Go deeper
Beer drinking is a key cultural feature of the Czech Republic and knowing how to say Cheers! (Na zdraví!) will get you a long way. Often, servers in Czech pubs will automatically bring a second beer to your table before you've finished the first one. If you don't fancy another, simply extend your hand in a 'No thanks' gesture.
Published: July 26, 2022
Last Updated: March 31, 2023
Article Tags: Czech Republic