Out-of-this-world landscapes, breathtaking natural landmarks, daredevil peaks, fairy-tale giants and incredible concerts of flora and fauna: There is so much beauty to discover across the world in real time.
These nine national parks in Europe and Africa, covering millions of acres, will satisfy any traveler's wanderlust for adventure.
Göreme National Park, Türkiye
There is nothing quite like Cappadocia's Göreme National Park, Türkiye's mesmerizing landscape of prehistoric rock formations where 10th- and 11th-century towns and churches were carved into its caves.
Today, it is a UNESCO World Heritage Site and one of Türkiye's most photographed panoramas. It's especially striking when viewed from a hot air balloon, and it is also a hiker's paradise.
Triglav National Park, Slovenia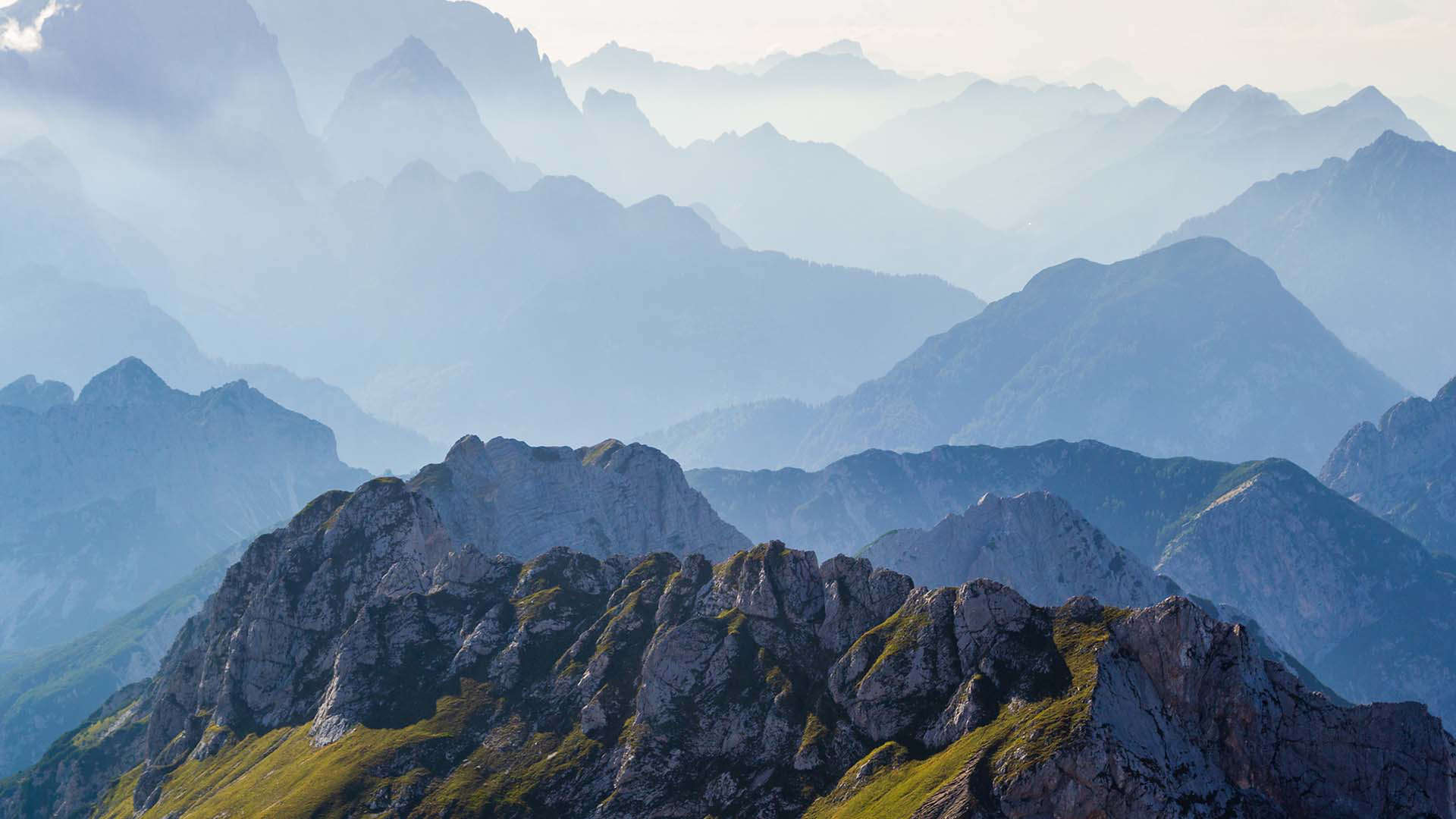 There's no shortage of dramatic peaks in Triglav. (Photo: Getty Images)
Giants and dragons, devils and gods: Triglav, Slovenia's largest national park, is a legendary land of lore and myth and best known for its ethereal waterfalls scattered throughout the 340-square-mile park.
Situated in northwestern Slovenia, bordering Austria and Italy, Triglav is part of the Julian Alps. The highest peak, Mount Triglav, soars to nearly 9,400 feet. Visitors can explore enchanting green valleys and quiet forests and hike up to Mount Triglav's majestic peak.
Serengeti National Park, Tanzania
Each year there is an incredible choreography of animals in Tanzania. More than 3 million wildebeest, zebra and gazelle migrate clockwise across the beautiful and massive plains of the Serengeti in the great wildebeest migration.
Serengeti National Park is an incredible landscape and one of the world's most celebrated wilderness areas for its endless scenery, natural beauty and wildlife sanctuaries.
Wadi Rum, Jordan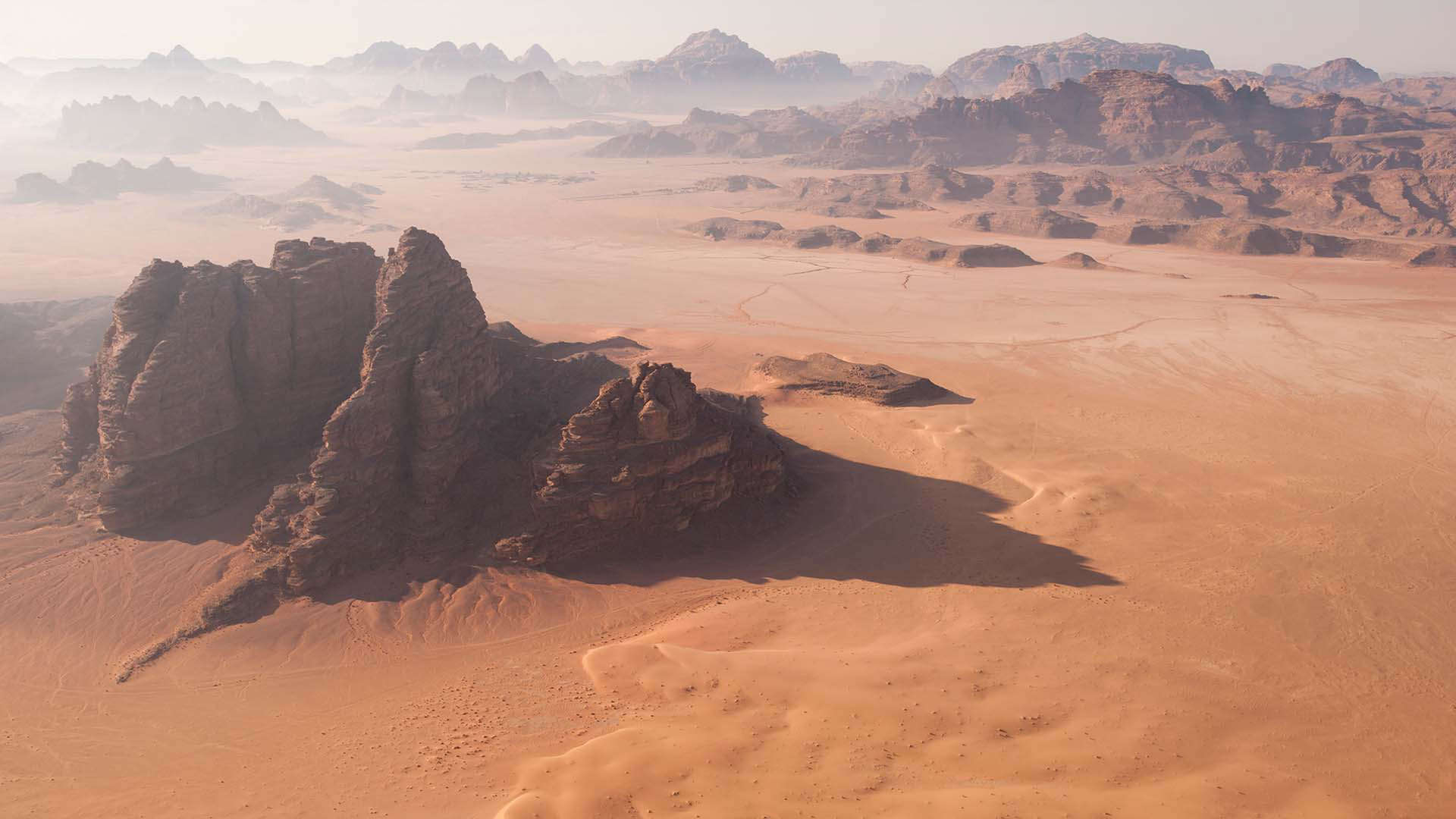 Witness the drama of a desert backdrop. (Photo: Getty Images)
Wadi Rum is unmistakable and unforgettable. Jordan's Valley of the Moon is a fairy tale of sandstone and granite. Its gorgeous landscape was immortalized in 1962's "Lawrence of Arabia" and was the intergalactic landing site in 2021's "Dune." It can also be seen in "The Martian" (2015) and "Rogue One: A Star Wars Story" (2016).
A UNESCO World Heritage Site, this beautiful wadi of gorges, cliffs, caverns and natural arches is the largest of its kind in Jordan and the kind of place to lose yourself in meditation.
Gran Paradiso, Italy
Italy lays claim to ample great escapes worth bragging about, but none more so than Gran Paradiso National Park; tucked into the Graian Alps, it's the oldest park in the country.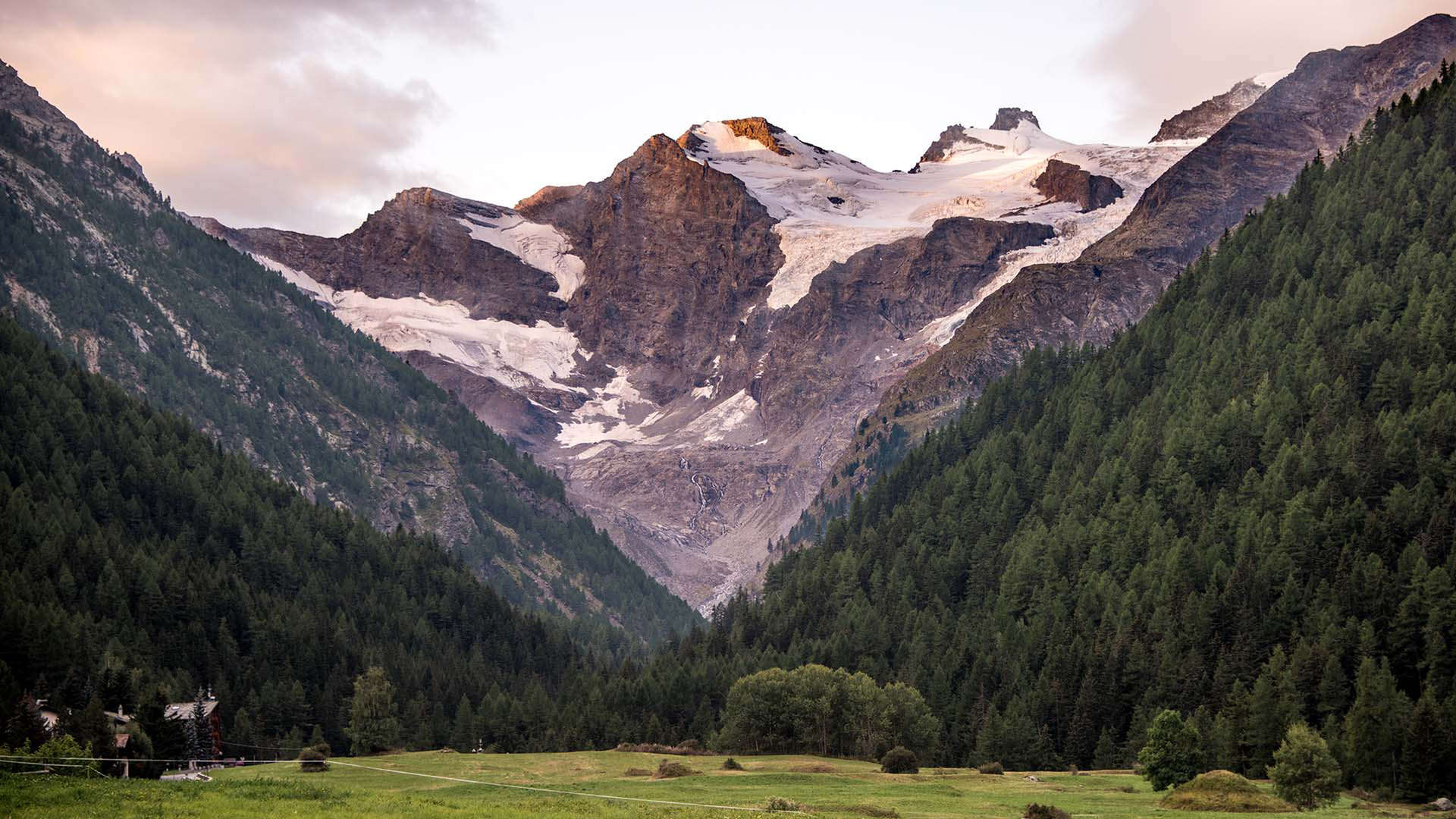 Gran Paradiso is bellissima! (Photo: Getty Images)
The former stomping grounds of the Savoia family in the northwestern regions of Piemonte and Valle d'Aosta, Gran Paradiso sits three hours outside of Milan. Its landscape of peaks and valleys is a protected-species environment where the Alpine ibex, once thought to be extinct, roams free.
In fact, conservation continues to this day in preserving the park's wildlife, which includes 168 species of fauna and 1,124 species of flora. Numbers matter: The Gran Paradiso's 275 square miles boast the 4,061-meter Gran Paradiso mountain, 530 miles of trails, 59 glaciers and 183 lakes.
Hwange National Park, Zimbabwe
Hwange National Park is considered the bucket-list safari destination for its dreamy setting — a vast 5,657 square miles of savanna grasslands and woodlands — and its biodiversity. It's thought to have the widest variety of mammals and birds in the world.
Located in Zimbabwe's northwest, between Bulawayo and Victoria Falls, Hwange is the country's largest national park and the world's most important great elephant sanctuary.
Cairngorms National Park, Scotland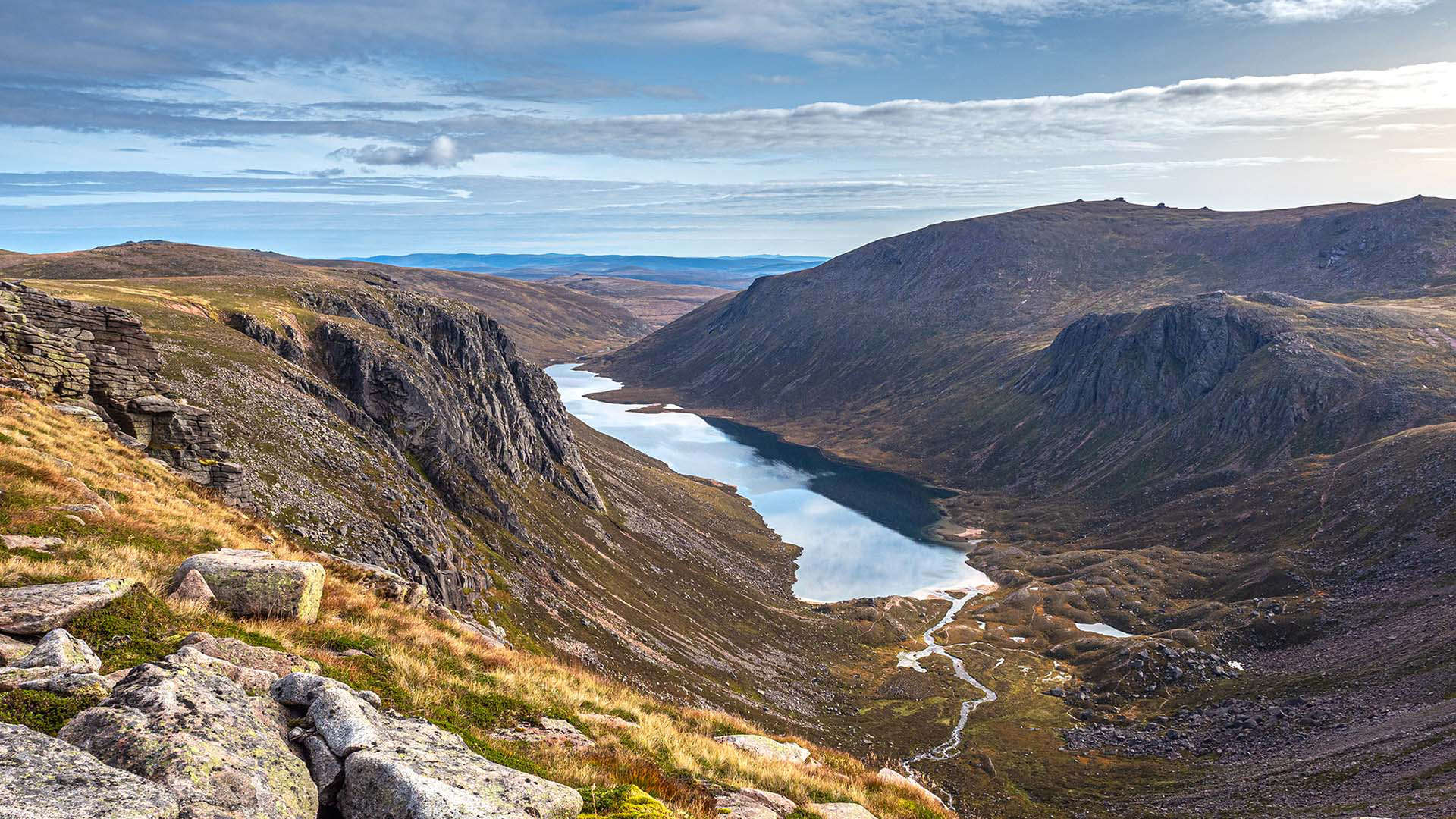 Scotland's Cairngorms National Park should be on your must-see list. (Photo: Getty Images)
Welcome to the United Kingdom's largest natural park. Stretching across 1,748 square miles of Scotland's verdant northern countryside, Cairngorms National Park is a world of worlds.
The beautiful and ecologically diverse expanse hides mountains (some of the U.K.'s highest peaks, including Ben Macdui and Braeriach, are found here) and forests, rivers and lochs. Visitors will even stumble upon villages, such as Dalwhinnie and Grantown on Spey, as well as distilleries, like the much-lauded Glenlivet Distillery.
Ras Mohamed Nature Reserve, Egypt
Desert, land and sea make up Ras Mohamed, Egypt's first national park. The diverse, 185-square-mile area near resort harbor Sharm el-Sheik is best for underwater exploration as the reserve's coastline is considered the Red Sea's most beautiful.
This is the destination for divers and snorkelers — not just for the pristine water, but also to get a glimpse of the world's most spectacular coral reef ecosystems.
Timanfaya National Park; Canary Islands, Spain
Otherworldly is the best way to describe Timanfaya National Park on the island of Lanzarote in the Canary Islands.
The 20-square-mile natural park is a landscape of Mars-like rock and land formations resulting from lava trails and volcanic eruptions. It is the perfect escape for mountain exploration, nature walks, hikes and even cycling.
The spectacular orange-and-black panorama remains unaltered by human hands and is part of the UNESCO World Network of Biosphere Reserves.
Published: April 29, 2022
Last Updated: November 09, 2022
Article Tags: Egypt , Italy , Jordan , National Parks , Parks , Scotland , Slovenia , Spain , Tanzania , Türkiye , Zimbabwe