Nature takes centre stage in Switzerland in summer – whether you're hiking through wildflower meadows to the tinkle of cowbells, stand-up paddleboarding across a startlingly blue lake, or letting a cable car wing you up to one sky-high Alpine peak after the next. Switzerland's size means you can see a lot in one trip – you might even experience more than one Swiss city. From Zurich and Geneva to Bern and Lucerne, they come with a generous spritz of outdoor adventure, from open-air festivals to lakeshore restaurants twinkling with Michelin stars.
Wildlife and wild festivals: hitting Switzerland's summer heights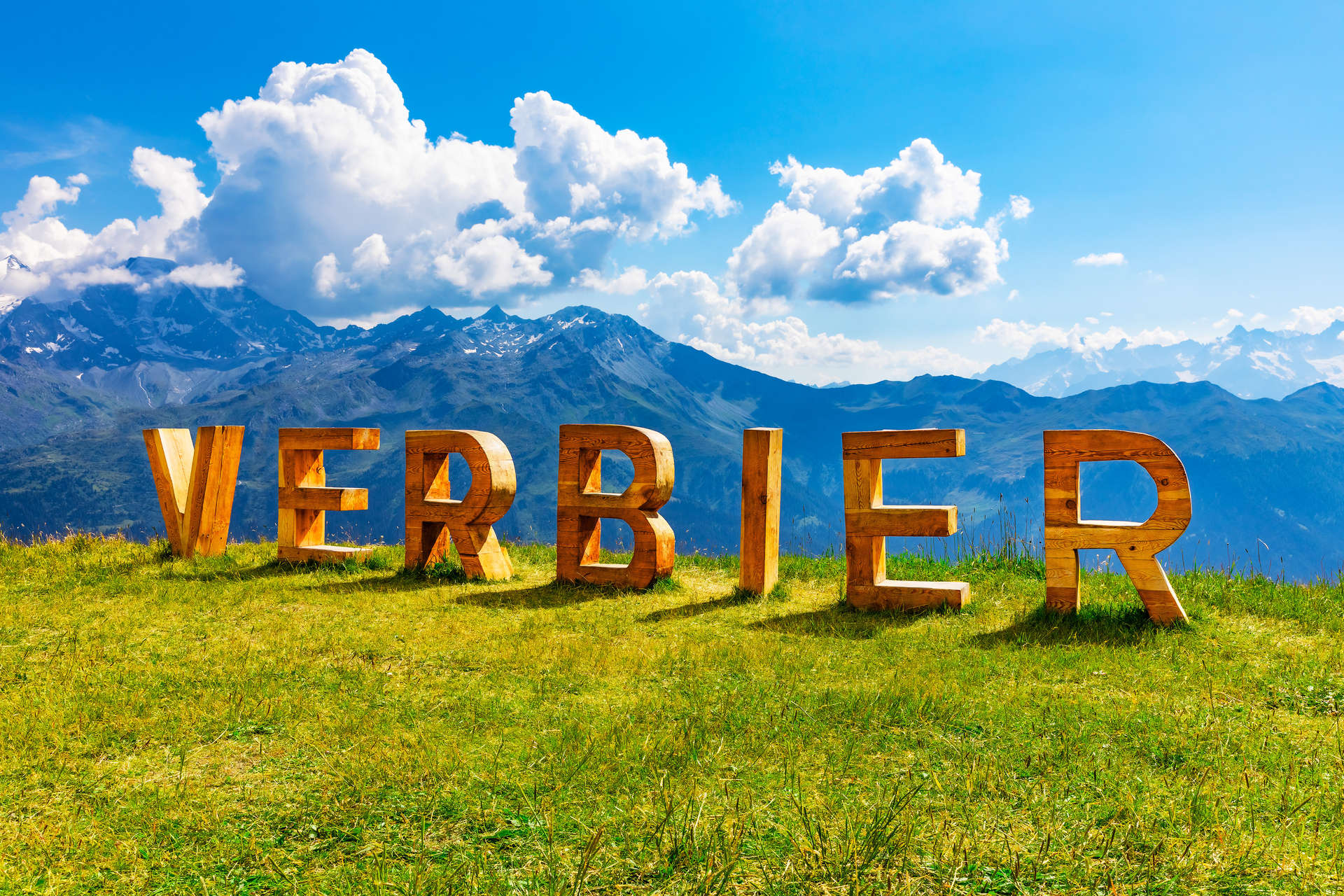 You'll enjoy one breathtaking view after another when visiting Verbier in summer (Photo: Getty Images)
When the snow melts, the Swiss Alps combine beauty with easy accessibility, offering mile after spirit-lifting mile of waymarked trails past jewel-coloured lakes, through larch forests and up to summits grazing the 3000m mark, where you're at one with eagles and ibex. There's nearly always a handy mountain hut en route, where you can rest over a sharing platter of farm-fresh cheese and air-dried ham. 
Switzerland's greatest peaks ripple across the Valais region in the country's southwest. Here you'll find the chic resort of Verbier, which hits the high notes at July's Verbier Festival. Take a pre-dawn cable car up to the 3328m-high Mont Fort glacier for sunrise yoga or breakfast, just as the first golden rays creep over the Alps. Or dust off hiking boots for 500km of trails twisting into the peaks, such as the challenging 14.5km Chamois Trail, ripe with wildlife encounters. To ramp up the adventure further still, head up to Les Ruinettes for paragliding and downhill thrills in Verbier's world-class bike park.
Perched at 1531m, W Verbier captures a stylishly contemporary Alpine mood, with a peak-gazing spa, a lounge serving hand-crafted cocktails and a tapas bar headed up by Michelin-starred chef Sergi Arola.
If you like that, you'll love this
A ravishing road trip leads east through Valais to Zermatt, where the country's highest peaks punch above the Swiss-Italian border, the 4478m fang of Matterhorn among them. Here you can hike, climb, bike and summer ski on the Klein Matterhorn glacier. And as of summer 2023, the Matterhorn Alpine Crossing cable car whisks you right the way over to Cervinia in Italy.
New experiences and Old Masters: enjoying summer in the city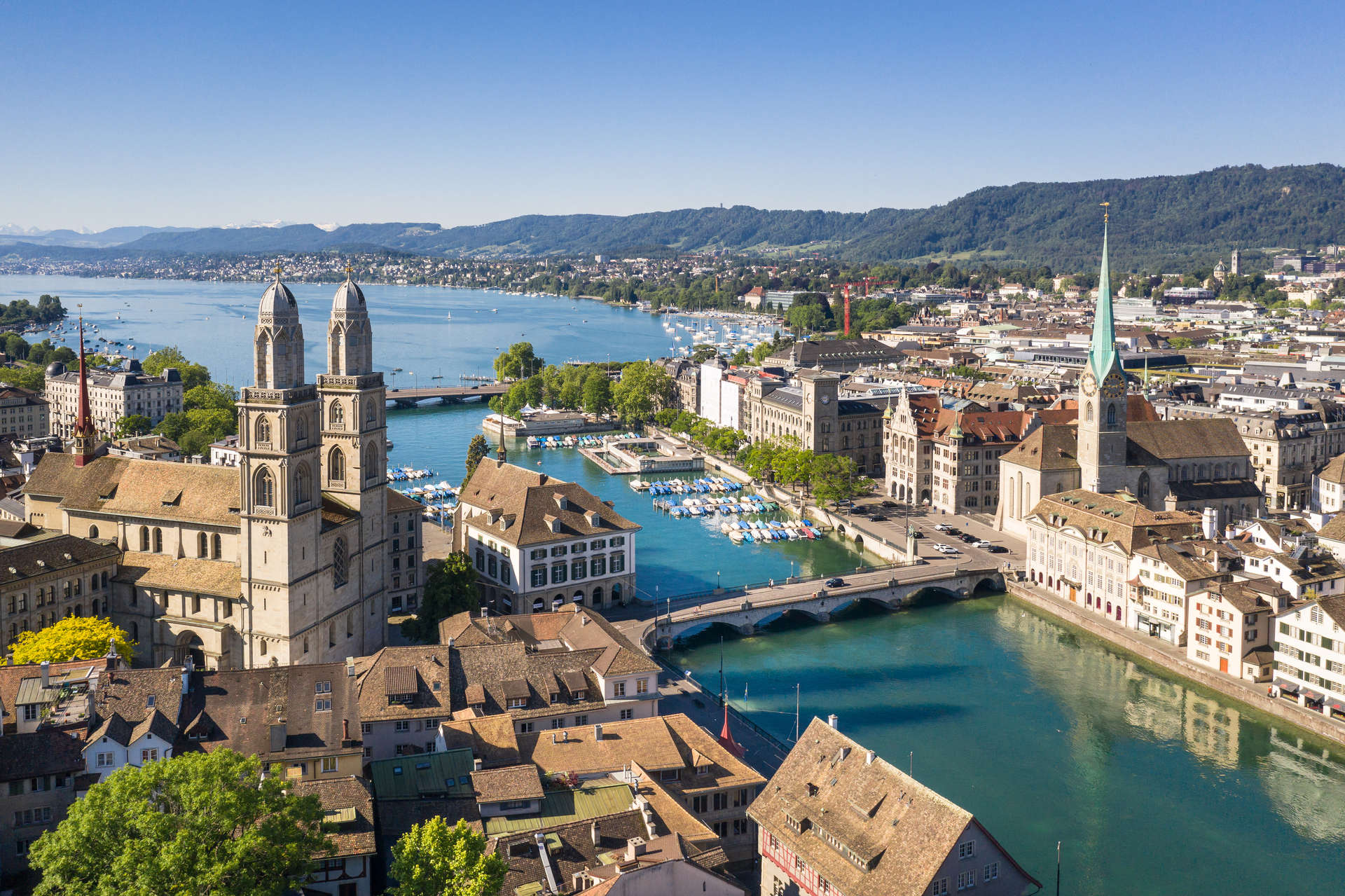 Come summertime, Switzerland's biggest city Zurich is in particularly high spirits – on both sides of the Limmat river (Photo: Getty Images)
Culture in Switzerland peaks in summer, too, with festivals bringing a real buzz to the cities. In the country's northeast, Zurich is in particularly high spirits, with a first-class line-up of open-air concerts, performances, fireworks and wild parties like the Street Parade and Pride. 
But come any time and you'll find Zurich pulsing with creative energy, with a raft of high-calibre museums like the Kunsthaus, with its Old Master and Monet paintings, and factories reborn as avant-garde cultural centres in Zurich-West. For some al fresco art, make for lakefront Zürichhorn's Chinese Garden to picnic under the cherry trees while admiring Le Corbusier's boldly colourful pavilion and Jean Tinguely's astonishing kinetic sculpture, Heureka.
When the sun's out, everyone flocks to the vivid blue expanse of Lake Zurich to sail, stand-up paddleboard or take casual dips at a badi (lakefront pool). By night, many badis become chilled bars for drinks and dancing to mellow DJ beats.
An intimate base for a summer stay is Neues Schloss Privat Hotel, Autograph Collection, with its hint of Art Deco style, an enticing lake-view terrace and an ingredient-led Mediterranean restaurant.
If you like that, you'll love this
An hour's journey west, Basel is one of Switzerland's cultural powerhouses, with some forty museums, including the phenomenal fine arts Kunstmuseum, the Renzo Piano-designed Fondation Beyeler and the Frank Gehry-designed Vitra Design Museum. In June, the city makes serious creative waves at Art Basel. Break up museum visits by taking a gentle swim down the River Rhine with an inflatable Wickelfisch (a fish-shaped waterproof bag) on your back, pausing at a riverside bar, or buvette, for drinks.
Beyond rösti and raclette: savouring gourmet Switzerland
The vineyards of Lavaux enjoy a gorgeous situation, with views of Lake Geneva never far from sight (Photo: Getty Images)
Cheese and chocolate are just for starters. Up and down Switzerland, restaurants and cafes are putting creative riffs on lovingly sourced farm-to-fork ingredients that sing boldly of the seasons. Spilling over into France, Lake Geneva is where the country really dips its toes into gourmet waters. Here there's abundant produce on the doorstep, vines producing outstanding small-batch wines, and al fresco fine dining with the first summer rays. Some of the world's most inventive chefs unleash their culinary fantasies here, often with a pinch of French finesse.
This region glitters with more Michelin stars than anywhere in Switzerland. A gourmet spin of the lake reveals showstoppers like two-starred Anne-Sophie Pic in Lausanne, for accomplished cooking with a lightly foraged touch and uplifting lake views, and one-starred Denis Martin near Montreux, where the molecular wizard presents wondrously playful 14-course tasting menus. In Crissier, chef Franck Giovannini elevates regional produce into art with a meticulous eye for detail at three-starred Restaurant de l'Hôtel de Ville.
Geneva delivers perfection on a plate, too, with its own little galaxy of Michelin-starred restaurants. An opulent 19th-century palais with a whisper of 21st-century simplicity, The Ritz-Carlton, Hotel de la Paix Geneva is home to Dans Le Noir, where visually impaired waters bring imaginative surprise menus to the table in total darkness. On the Avenue des Alpes in Montreux, belle-époque Grand Hotel Suisse Majestic, Autograph Collection offers sleekly designed rooms and a terrace with ravishing lake and Alp views for an expertly mixed cocktail.
If you like that, you'll love this
Offering lake and Alp panoramas, the steeply terraced, Unesco World Heritage vineyards of Lavaux are heavenly in summer. Combine the experience with the 11km trail that runs from St-Saphorin to Lutry, twisting through the vines as it goes. Pause at cellars for dégustations (tastings) of flinty Chasselas white wines and stop at a rustic auberge for seasonally presented dishes featuring perche (perch) fresh from the lake.
A waterside adventure: romance by Lake Lucerne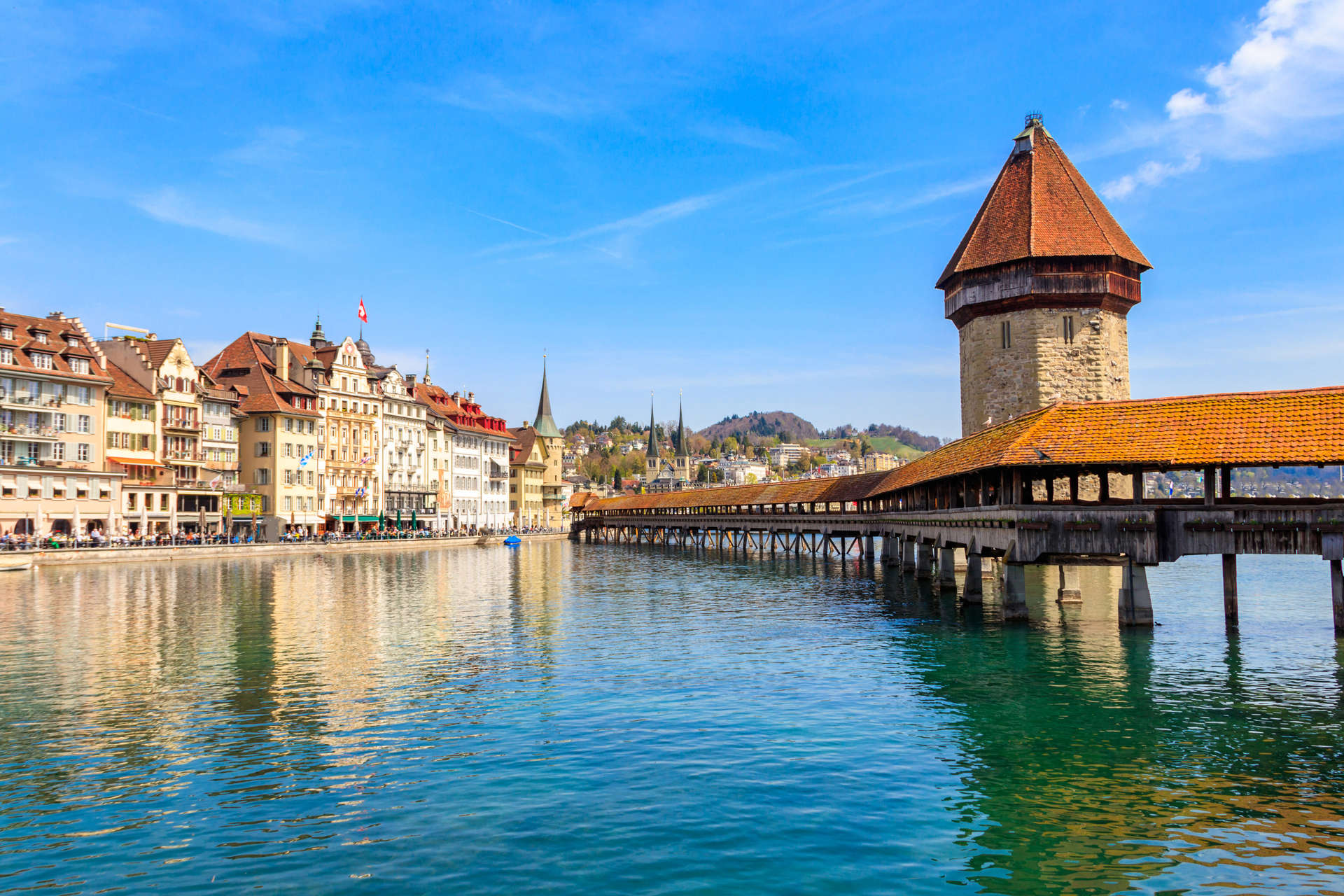 The Kapellbrücke or Chapel Bridge is an especially picturesque spot in pretty Lucerne (Photo: Getty Images)
Lounging on the shores of its namesake lake, Lucerne has real sparkle in summer. The city's café terraces hum with life, the sunsets recall watercolour paintings and there's August's unmissable Lucerne Festival to enjoy, which sees internationally lauded orchestras perform at the Jean Nouvel-designed KKL arts centre.
The romance of Lucerne wowed Queen Victoria, Wagner and Goethe in the 19th century. You'll feel it still today, whether you're sauntering past belle époque hotels on the flowery lakefront promenade or feeling the pulse of the past in the Old Town, where the medieval Kapellbrücke bridge leaps across the Reuss River.
Across the way from Sammlung Rosengart, with its private Picasso collection, Renaissance Lucerne Hotel subtly brings together the period flair of a century-old palais with understated modern interiors. The Mexican cantina, meanwhile, rustles up excellent margaritas. On the other side of Vögeligärtli Park, the architecturally striking Hotel Lucerne, Autograph Collection bears the hallmark of French starchitect Jean Nouvel, whose film projections lend an artistic touch to rooms and suites.
If you like that, you'll love this
One look at Lucerne's backdrop and you'll be eager to venture further. For on-high views, ride up to 1797m Mont Rigi, which Turner painted in 1842, or take the world's steepest cog-wheel railway up to 2132m-high Mont Pilatus for high-level hiking, mountain biking and paragliding. For more romance, board a paddle steamer to cruise the glassy green waters of fjord-like Lake Uri, swirling in William Tell legend.
Published: June 02, 2023
Last Updated: June 20, 2023
Article Tags: Switzerland