May is a gorgeous time for holidays, whether you're sunbathing and sightseeing in Croatia, partying in Monaco, or seeking adventure and culture in Egypt. In many countries, May also brings the colour, tradition and revelry of traditional celebrations and national days – so what better excuse for a city trip? And if you're craving a beach break, the likes of Abu Dhabi, Saudi Arabia and Dubai have fail-safe sunshine galore.
Seek the sun in Barcelona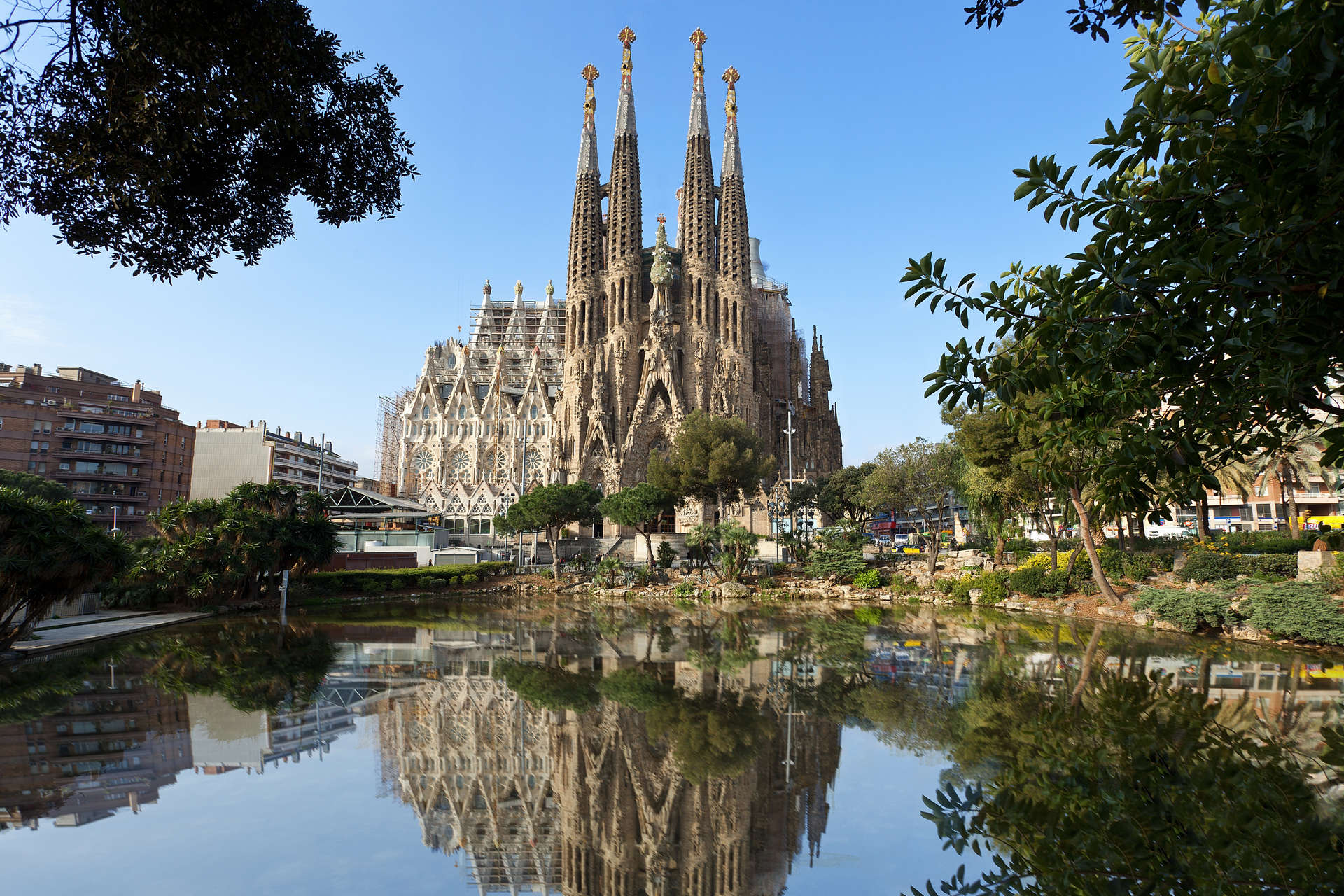 The Sagrada Família, Barcelona (Photo: Getty Images)
Beach break or city trip? In Barcelona, you can have both. The weather in May is warm enough for sunbathing and swimming, whether in your hotel pool or on the city's long beaches, with highs of around 23ºC. And yet, it's not too hot to tour Barcelona's sights: whether the whimsical spires of the Sagrada Família (which look especially beautiful against May's blue skies), the fantastic Picasso Museum, or the bustling La Boqueria – which is one of the finest food markets in Spain. At the end of a long day's exploring, head up to Park Güell to catch sunset over the city.
Discover Norway's famous fjords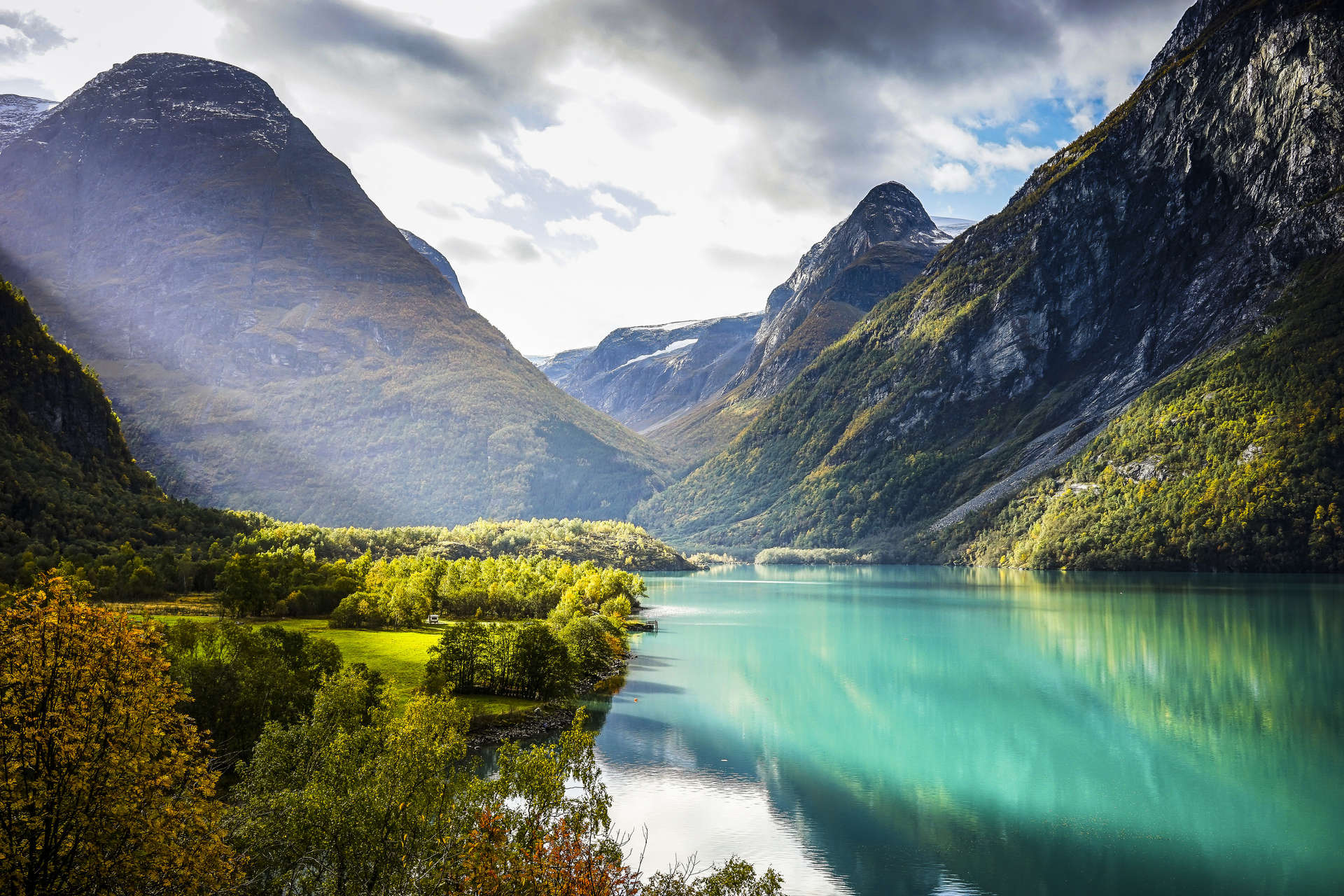 Norway (Photo: Getty Images)
Surrounded by mountains, fjords and wildlife-rich coastline, Bergen is the gateway to Norway's natural wonders – and it's irresistible to adventure lovers. You can hike, kayak and cycle right from the city centre, or venture further afield to brave the 'via ferrata' trails, white-water rafting, and the famous Trolltunga rocks. Stay at the Moxy Bergen to have the city on your doorstep, as well as views of the fjords from its rooms, bar and co-working space. With its award-winning sustainability ethos, the hotel benefits the local environment too.
Enjoy the show in Vienna
Vienna is especially beautiful in May, with its spring flowers and lighter days, making this an ideal month to enjoy the city's highlights. Vienna always puts on an incredible show, whether that's the famous Lipizzaner horse displays at the Spanish Riding School, the lavish gilded interiors of Schönbrunn Palace, or a soul-stirring performance at the Vienna State Opera. This month, there are also two free events to enjoy: Genuss Festival, which brings food stalls and wine tasting to Stadtpark city park; and the Festival of Joy (which always takes place on 8 May), an open-air concert by the Vienna Symphony to celebrate the Allies' victory in the Second World War.
Bag a beach break in the United Arab Emirates
This month, the average temperature in Dubai and Abu Dhabi is 31ºC, with 100% chance of sunshine: ideal for hitting the infinity pools and white-sand beaches, and sipping cocktails in rooftop bars. Take your pick from hotels with Burj Khalifa views, on the world-famous Palm, or overlooking Abu Dhabi's iconic skyline. Alternatively, Fujairah's wild coastline promises pristine sands and amazing scuba diving – with the nation's top dive school based at Le Méridien Al Aqah Beach Resort.
Catch the Monaco Grand Prix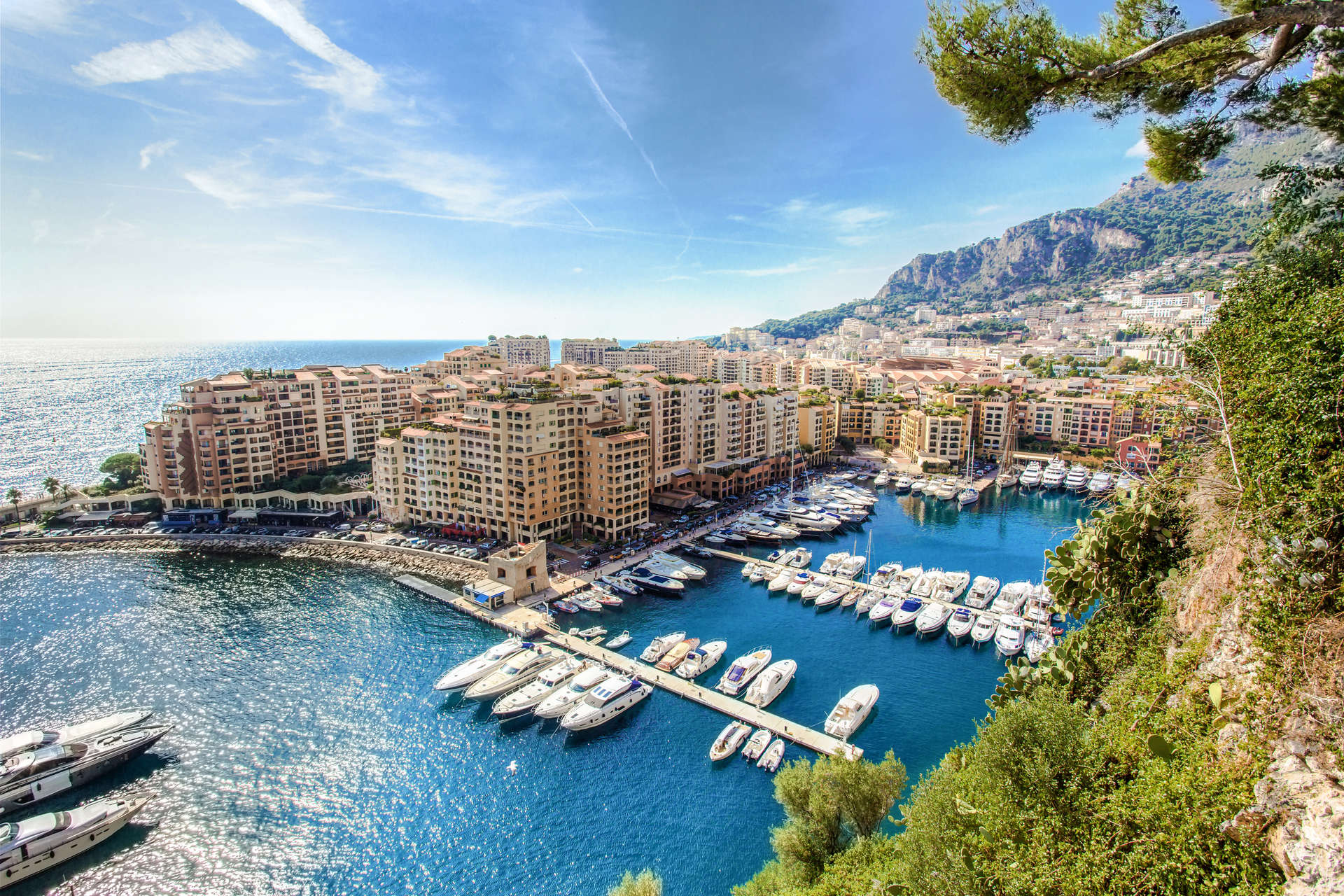 Monaco (Photo: Getty Images)
Monaco is never short of fast cars, but May brings Formula One's Grand Prix to this luxury-loving principality. Weaving through its narrow streets and along the glittering harbour and waterfront, the circuit is regarded as one of the F1's toughest – and Monaco always celebrates the occasion in style. Even if the racing doesn't win you over, the glamorous parties and Champagne receptions certainly will, and maybe you'll pay a visit to the famous Casino de Monte-Carlo. Monaco's beachfront is also hotting up around now, with its fine weather and enviably elegant crowd: Le Méridien Beach Plaza sits right on the sand, and has a huge swimming pool too. Head to Muse restaurant for exquisite cocktails and decadent Bay-view suppers.
See Split at its best
May is an exciting time to experience Split's pretty beaches and UNESCO-listed Old Town: on 7 May, the city celebrates the Feast of St Domnius, its patron saint's day. It's a jubilant affair, with street parades, a rowing contest, free lunch in the fish market, and live music and fireworks on the waterfront. Even if you miss the festival, you're in for a treat, with Croatia's coast enjoying warm weather (highs of 23ºC) at this time of year.
Dive into the Red Sea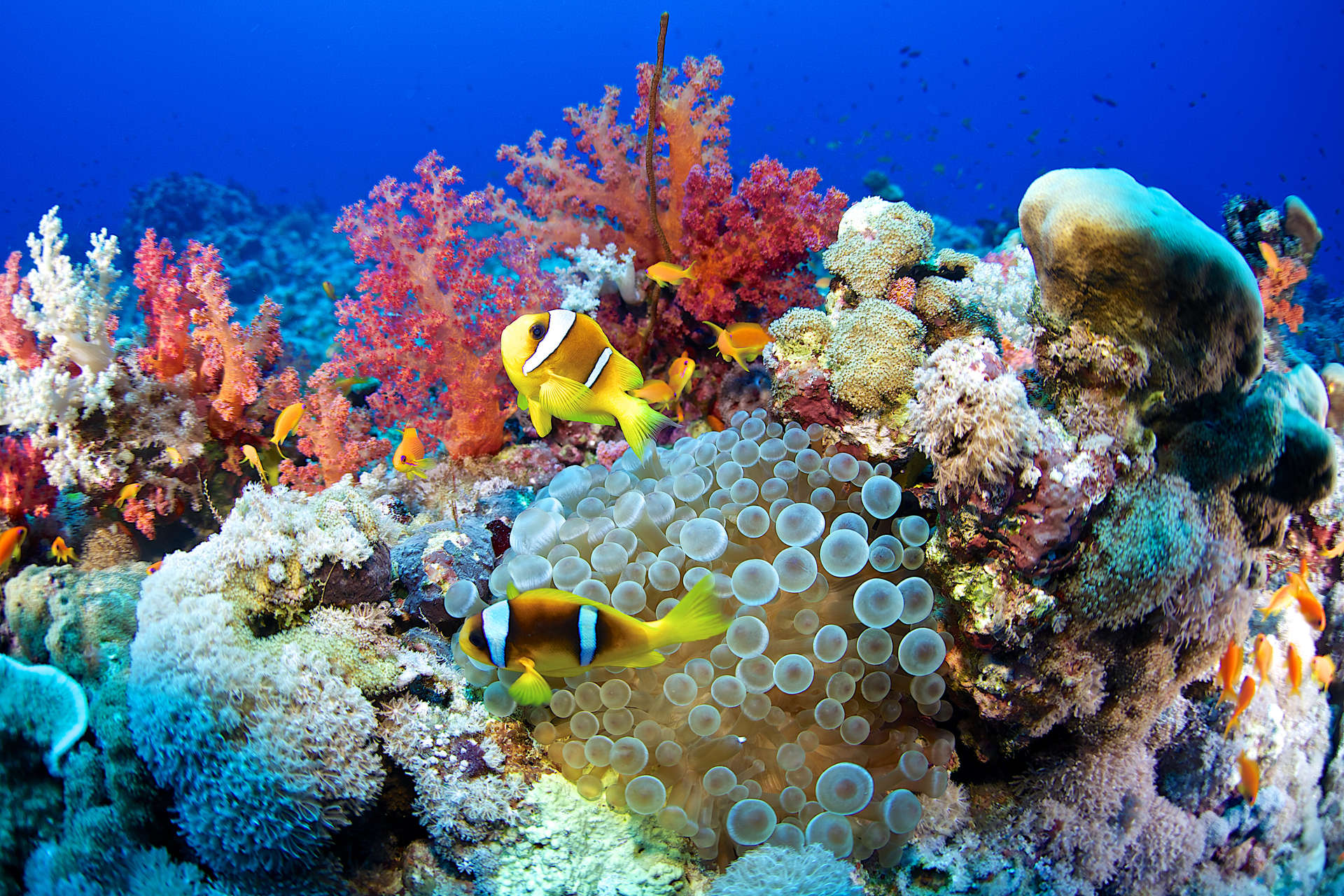 Marine life in the Red Sea (Photo: Getty Images)
Where to go in May for spectacular diving? It's prime time for scuba in Egypt, where the Red Sea boasts vibrant coral, eerie shipwrecks and an abundance of colourful marine life. May is also an excellent moment to try diving with sharks: hammerheads and threshers congregate on the reefs, while sightings of whale sharks are most consistent at this time of year. The underwater visibility is also great right now, and the sea conditions are calm. On the jetty at Hurghada Marriott Beach Resort, you'll find the excellent AQUARIUS dive centre, whose PADI-certified pros host dive trips and courses for all abilities.
Hit the coast in Saudi Arabia
From the holy sites and opulent architecture of Mecca and Medina, to the contemporary skyscraping cityscape of capital Riyadh, Saudi Arabia is rich in both beauty and culture. The weather is hotting up in May, so head to the Red Sea city of Jeddah for a cool coastal breeze: the Sheraton Jeddah Hotel overlooks the waterfront, and is just a few minutes' drive from the 18-hole Royal Greens Golf and Country Club. Jeddah is a real artistic hub, with museums and galleries galore. Hafez, with its dynamic contemporary exhibitions, showcases all of the region's big names, while Nesma champions up-and-coming female artists.
Published: July 26, 2022
Last Updated: April 24, 2023