Welcome to Doha, the cosmopolitan capital city of Qatar. With a mix of traditional Qatari cuisine and influences from the surrounding regions, Doha's culinary landscape is a melting pot of tastes that will satisfy even the most discerning palate.
Craving some dosa? Doha's got the goods. In the mood for a wood-fired pizza? No problem. From fine dining Qatari food to Michelin-starred establishments and fast-casual favourites, dining out in Doha isn't just a pastime — it's one of the best things to do in this constantly evolving city. Here are eight of the best restaurants to book on your next visit.
NAR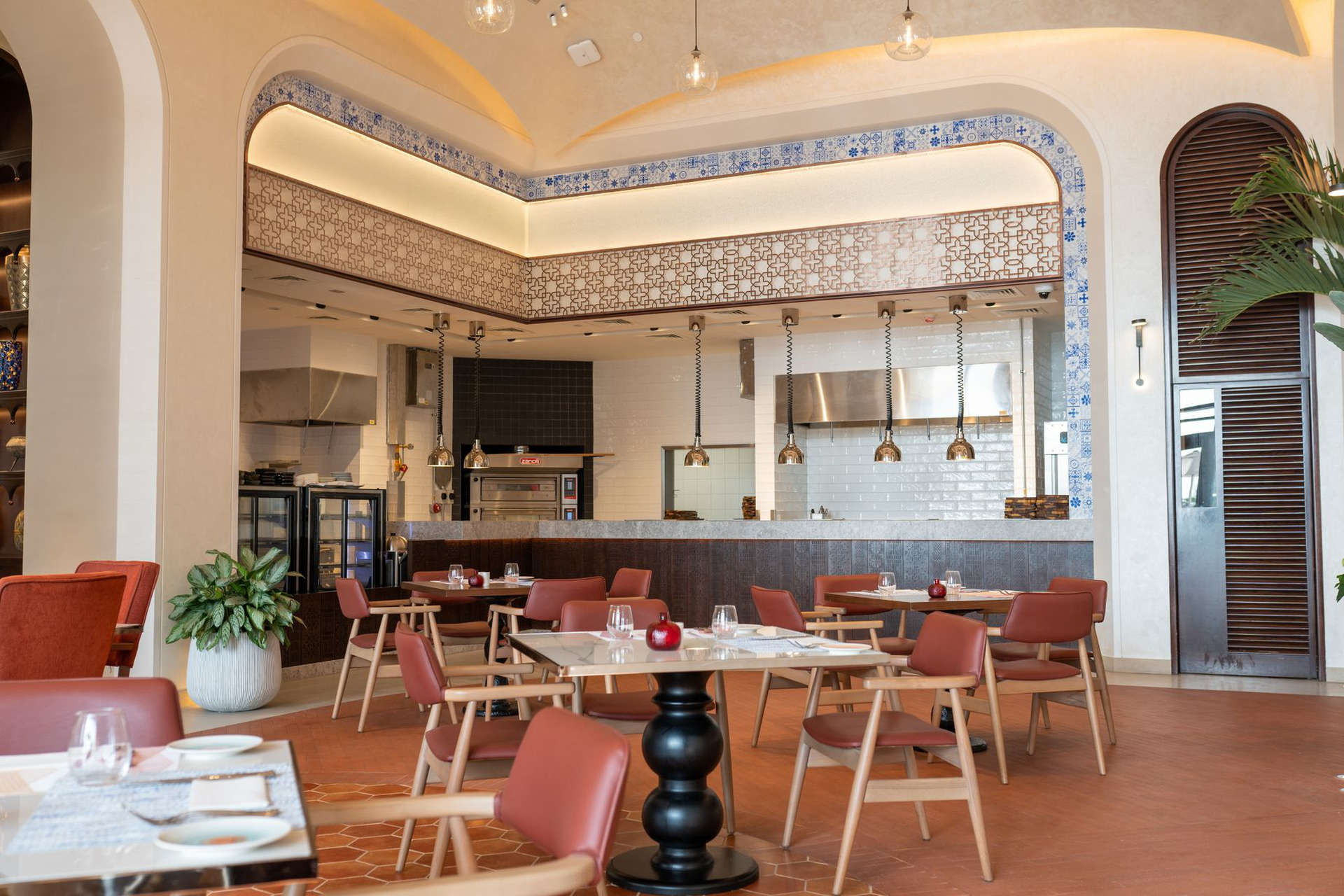 Anatolian cuisine in a casual-chic setting (Photo: Marriott International)
The menu at NAR Restaurant is a testament to the rich culinary heritage of Türkiye, featuring a diverse range of dishes that seamlessly blend traditional flavours with modern techniques. Each dish is carefully crafted to delight the senses and leave a lasting impression.
Connoisseurs will be particularly impressed with the succulent pita bread with meat and the freshly squeezed Nar juice. This refreshing drink is best enjoyed on the outdoor terrace overlooking the pool and Doha's skyline.
Caza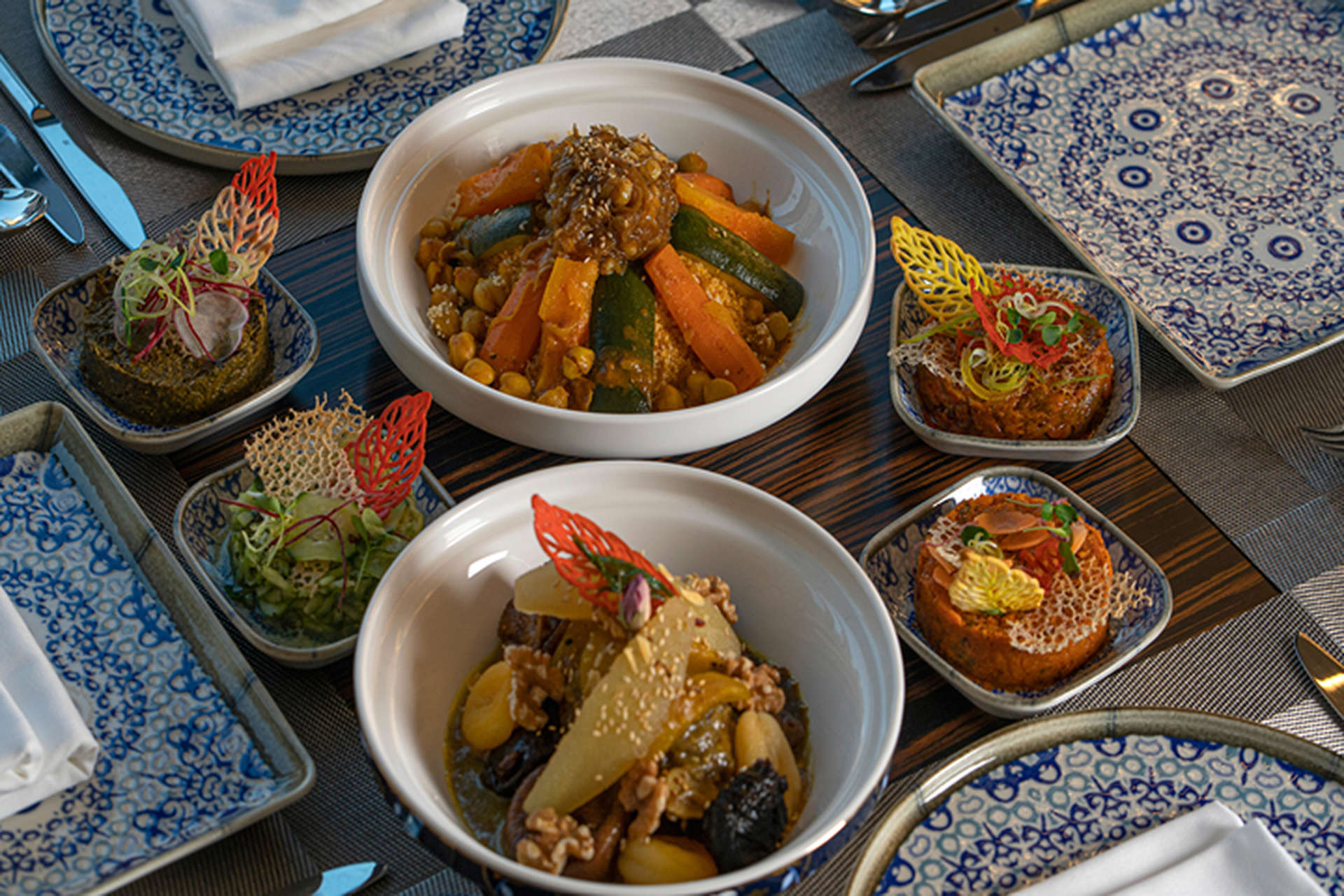 Experience traditional Moroccan favourites and a ceremonious tea service at Caza. (Photo: Marriott International)
Caza at Le Méridien City Center Doha offers traditional Moroccan cuisine in a modern setting. Each dish showcases the rich heritage of Moroccan food. Think delicious tagine and couscous dishes and an authentic Moroccan tea service.
Highlights include the deep fried filo pastries with an assortment of fillings like minced lamb, seafood, and Moroccan spices. Indulge in the finest comfort foods Morocco has to offer, made with fresh, seasonal ingredients.
COYA
Step foot inside this ornate restaurant and you're transported straight to Peru. A much-loved spot for Doha's locals and visitors, COYA serves classic Peruvian dishes executed with Chinese, Spanish and Japanese influences.
The restaurant's flavours are as bold as its design, with wild patterns and bright pops of color adorning this vivid W Doha restaurant.
At COYA, you'll never go wrong with an order of guacamole, made at your table, and a round of pisco sours from its dedicated pisco bar. And before you ask for the bill, be sure to try at least one of the fresh fish ceviches.
Deli Kitchen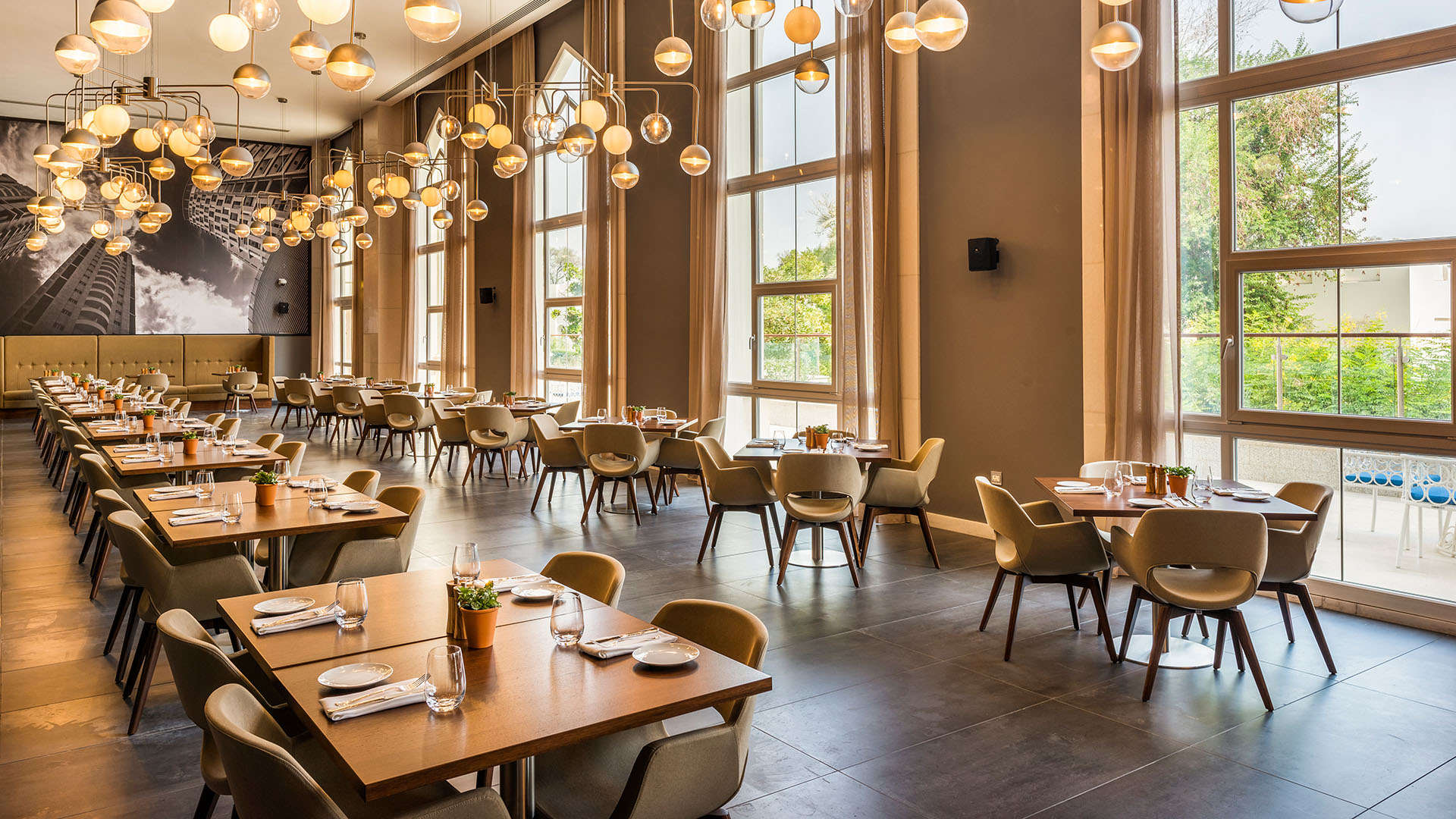 Deli Kitchen serves up eclectic meals. (Photo: Marriott International)
Ideal for families, Deli Kitchen's eclectic menu varies enough to excite even the pickiest eater. This restaurant, at Al Messila, a Luxury Collection Resort & Spa, Doha, helmed by Michelin-starred chef Pino Lavarra, is a BL&D restaurant, meaning it's open for breakfast, lunch and dinner.
Breakfast is a buffet of Arabic mezze, plus freshly baked pastries and egg options galore. Don't miss their Yum Cha brunch, available on Saturdays, which includes dim sum and other Asian favourites. Lunch and dinner are from the menu, including teriyaki salmon, short rib taco bao, butter chicken and a chocolate dome cake dessert. See? It's a crowd-pleaser.
Jamavar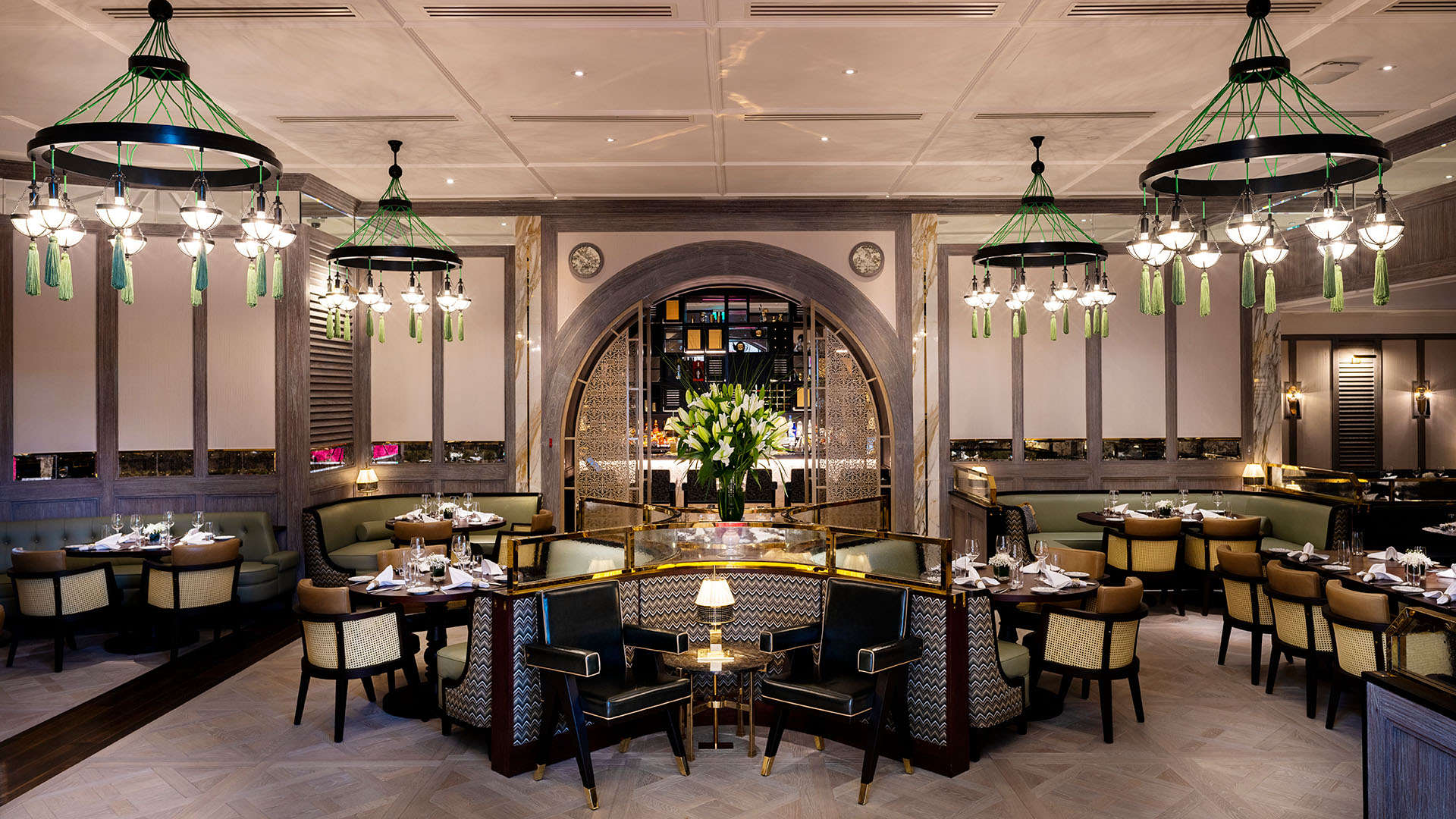 The scene is perfectly set at Jamavar. (Photo: Marriott International)
When it comes to Indian food in Qatar, it's hard to beat this fine dining option inside the Sheraton Grand Doha Resort & Convention Hotel. In the sleek and sophisticated space, Chef Debdash Balaga showcases the best of Indian cuisine, from spicy chicken tikka with curry leaves to tender gosht nalli nihari, a slow-simmered stew.
The service at Jamavar is as excellent as its curries. Don't skip out on the Indian-themed cocktails, either — they're made with botanicals and fragrant spices and designed to pair perfectly with dishes that pack a flavourful punch.
Parisa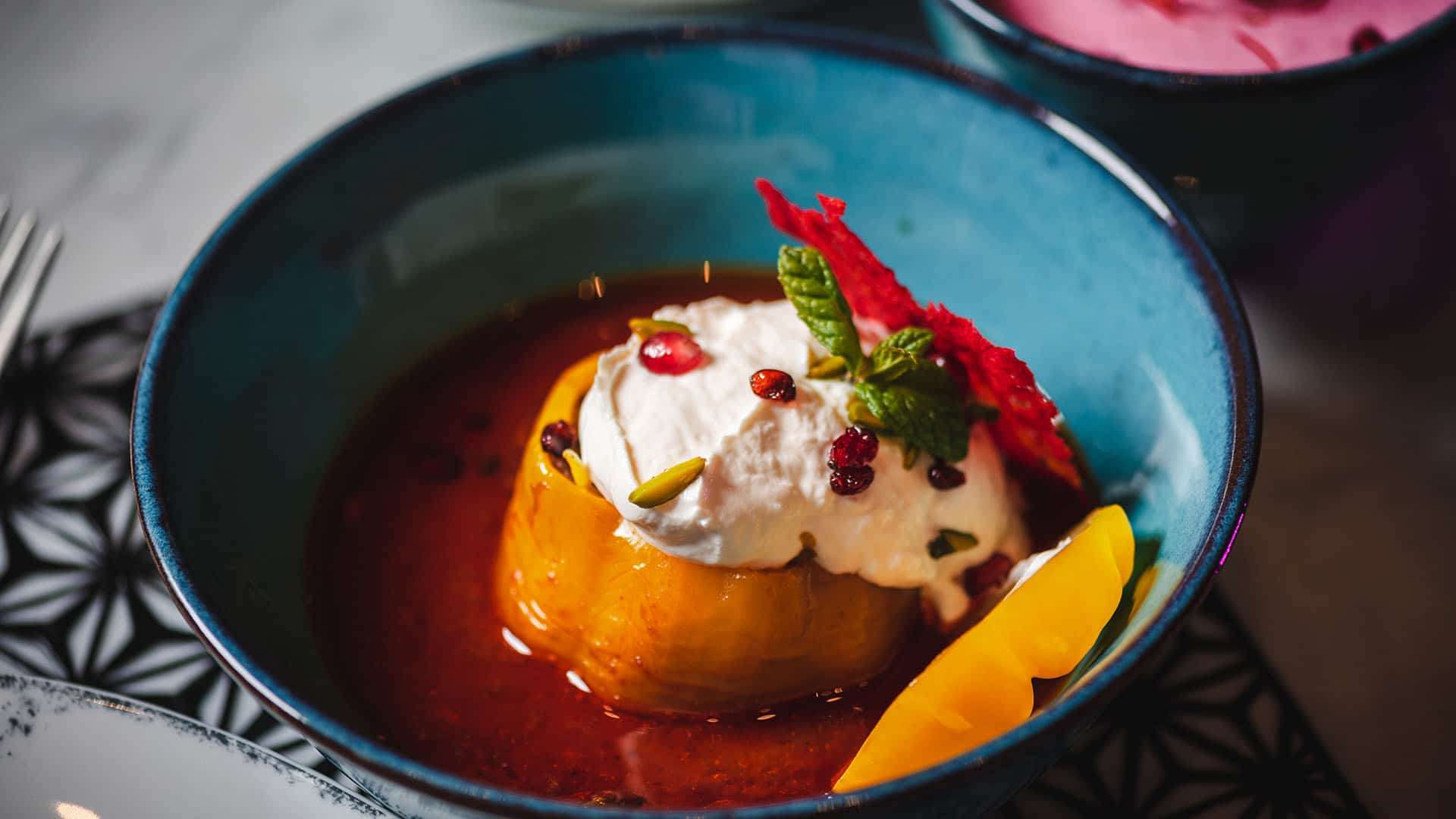 Enjoy extraordinary food at Parisa. (Photo: Marriott International)
This Persian culinary palace is one of the most popular restaurants in the city. Diners can choose between three locations, The Ritz-Carlton Sharq Village, Doha; Souq Waqif; or Al Messila, a Luxury Collection Resort & Spa, Doha.
Parisa's Souq Waqif location is arguably the most striking, with thousands of mosaic tiles and hand-painted murals, still, The Ritz-Carlton Sharq Village's outpost features an outside terrace with dreamy sea vistas, while the Al Messila spot charms with rich Persian decor.
Whichever you choose, you'll be delighted to dine on flavourful Persian dishes with a twist, like pomegranate meatballs or slow-cooked lamb shank with dill rice, and cap off the meal with a refreshing vermicelli sorbet with rose water and saffron ice cream.
ADRIFT ANDA by David Myers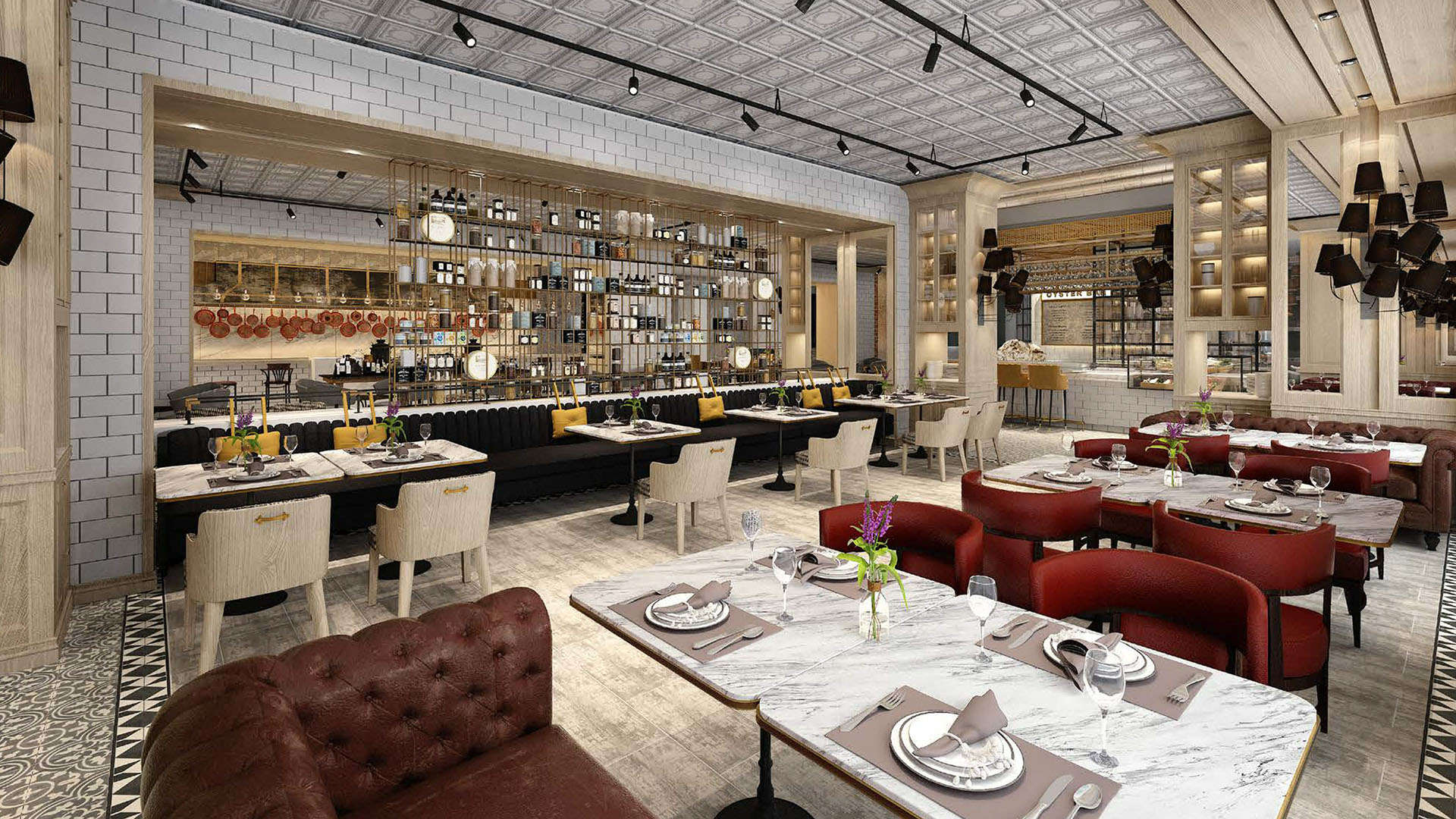 Savour dinner at ADRIFT ANDA. (Photo: Marriott International)
To the delight of pizza lovers in Doha, they can experience a culinary tour of Italy when they tuck into the pizzaiolos at ADRIFT ANDA inside Le Royal Méridien Doha, watching pros sling artisanal pies cooked in a piping-hot wood-fired oven.
Charcoal-grilled meats, al dente pastas and regional classics are also on offer inside this contemporary trattoria.
B-Lounge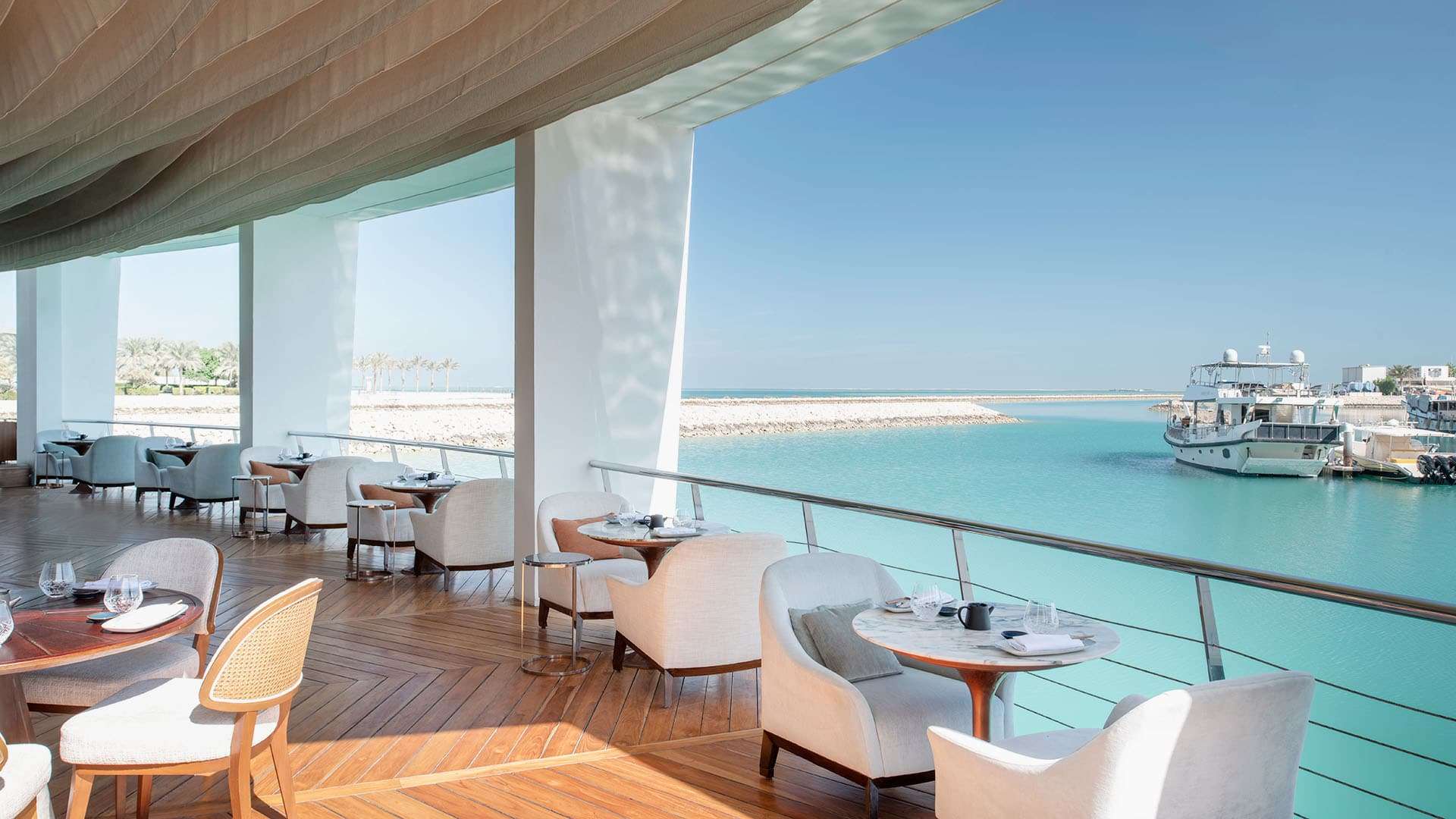 Sit for a meal at B Lounge. (Photo: Marriott International)
Come for the marina views, stay for the martinis. B-lounge at The Ritz-Carlton, Doha has one of the most creative cocktail menus in the city.
Drinks are divine, like the Maha Bodhi, which includes pandan vodka with sake, passionfruit and blueberries, while Pink in the City has rose sous vide vodka mixed with rose wine, strawberries, green tea and Thai Basil.
The food menu includes a killer tuna tartare and a huge selection of sushi rolls, sashimi and robata grilled skewers.
Check out More Cravings by Marriott Bonvoy™, Marriott International's one-stop destination to discover a world of culinary inspiration and rich rewards. For more information, check out More Cravings on Instagram or visit www.morecravings.com.
Published: March 08, 2023
Article Tags: Doha , Qatar