Bruges, Antwerp and Ghent are the most celebrated of Belgium's medieval cities, but take time to savour the cosmopolitan charms of Brussels and the deep forested valleys of the Ardennes. Belgium is an all-year destination: in the depths of winter, a dusting of frost makes Bruges especially beautiful and in summer what could be better than sipping a Rodenbach beer – one of Belgium's countless delicious brews – overlooking the golden sands of Ostend.
The best places to visit in Belgium
Brussels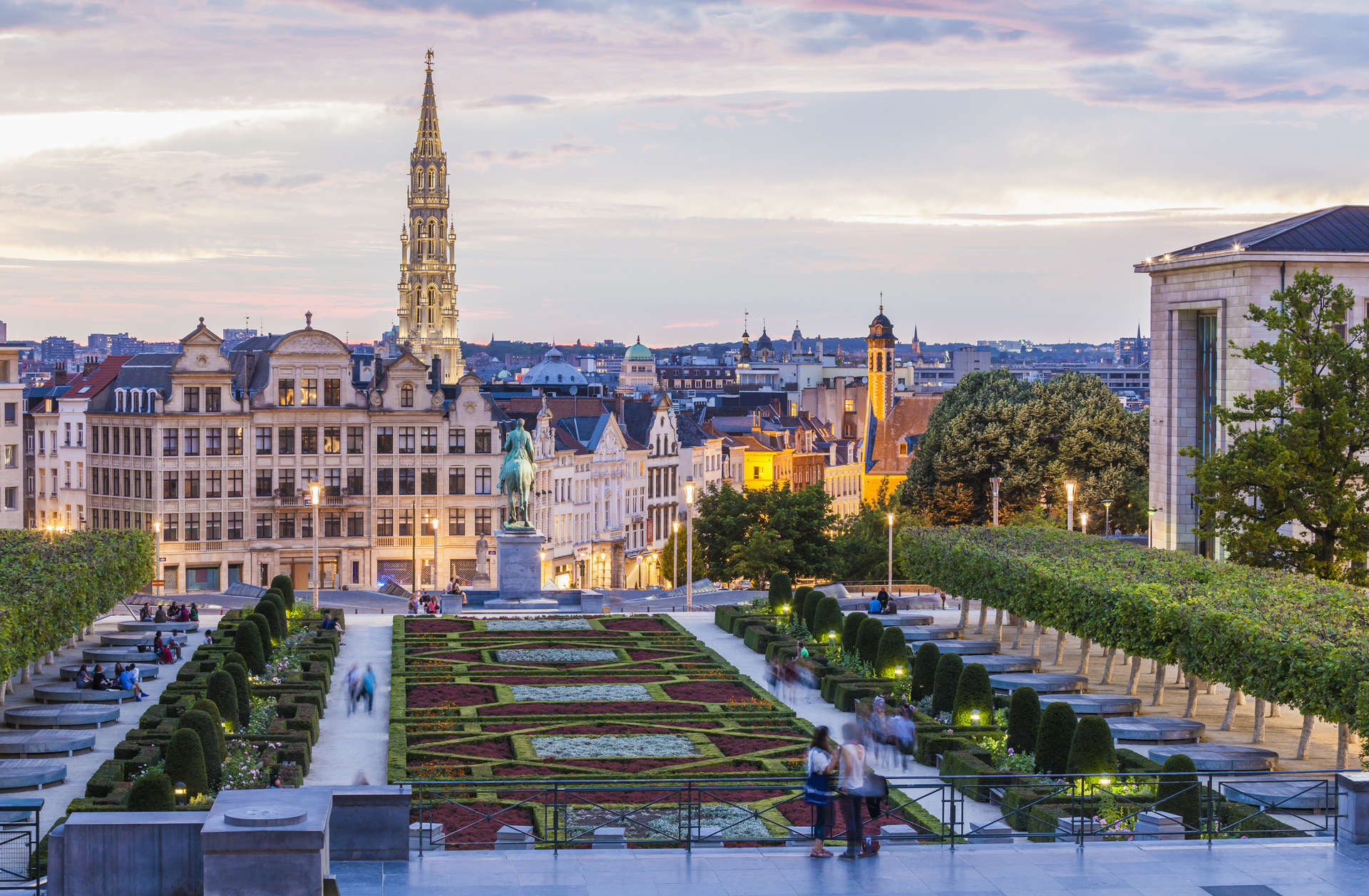 Brussels is full of charms (Photo: Getty Images)
At the heart of Brussels, Belgium's capital city, set among a cobweb of narrow lanes and cobbled streets, is the spectacularly beautiful main square, the Grand-Place. Beyond, the city's charms soon reveal themselves, not least a bustling café and restaurant scene that spills out from the many ancient gabled mansions and exquisite examples of Art Nouveau architecture, many featuring splendid stained-glass windows. A wealth of sprawling open-air markets, offering everything from organic produce to second-hand clothes, further enlivens things - Sunday's Gare du Midi market is the biggest and the best - and the city also boasts an array of specialist shops, with chocolatiers one of Brussels' great pleasures: Pierre Marcolini's chocolates are simply mouthwatering.
Brussels also possesses a string of outstanding art galleries, including the Musées Royaux des Beaux Arts, which has one of the world's best collections of medieval art, and the Musée Magritte, devoted to that most inventive of artists, René Magritte. Two of the best places to stay, both of which put you right in the centre of the city, are the splendid Brussels Marriott Hotel Grand-Place, which occupies an elegant nineteenth-century building, and The Dominican, Brussels, a gorgeous boutique hotel with an especially lively bar. For something a little further out, head for the EU Quarter where the slick and modern Renaissance Brussels Hotel awaits with its luxurious swimming pool as does the sleek Aloft Brussels Schuman.
Ghent
Charming Ghent is a vital, vibrant city, where an exquisite collection of old stone buildings shadow a network of canals. Where to go is never a problem - it is a lovely place to explore simply by wandering around - but do drop by the cathedral, whose prize exhibit is a remarkable medieval painting, the Adoration of the Mystic Lamb by Jan van Eyck. In the evening, settle down at the Ghent Marriott Hotel, whose well-appointed rooms shelter behind an ancient facade, or opt for the smart Residence Inn Ghent.
Bruges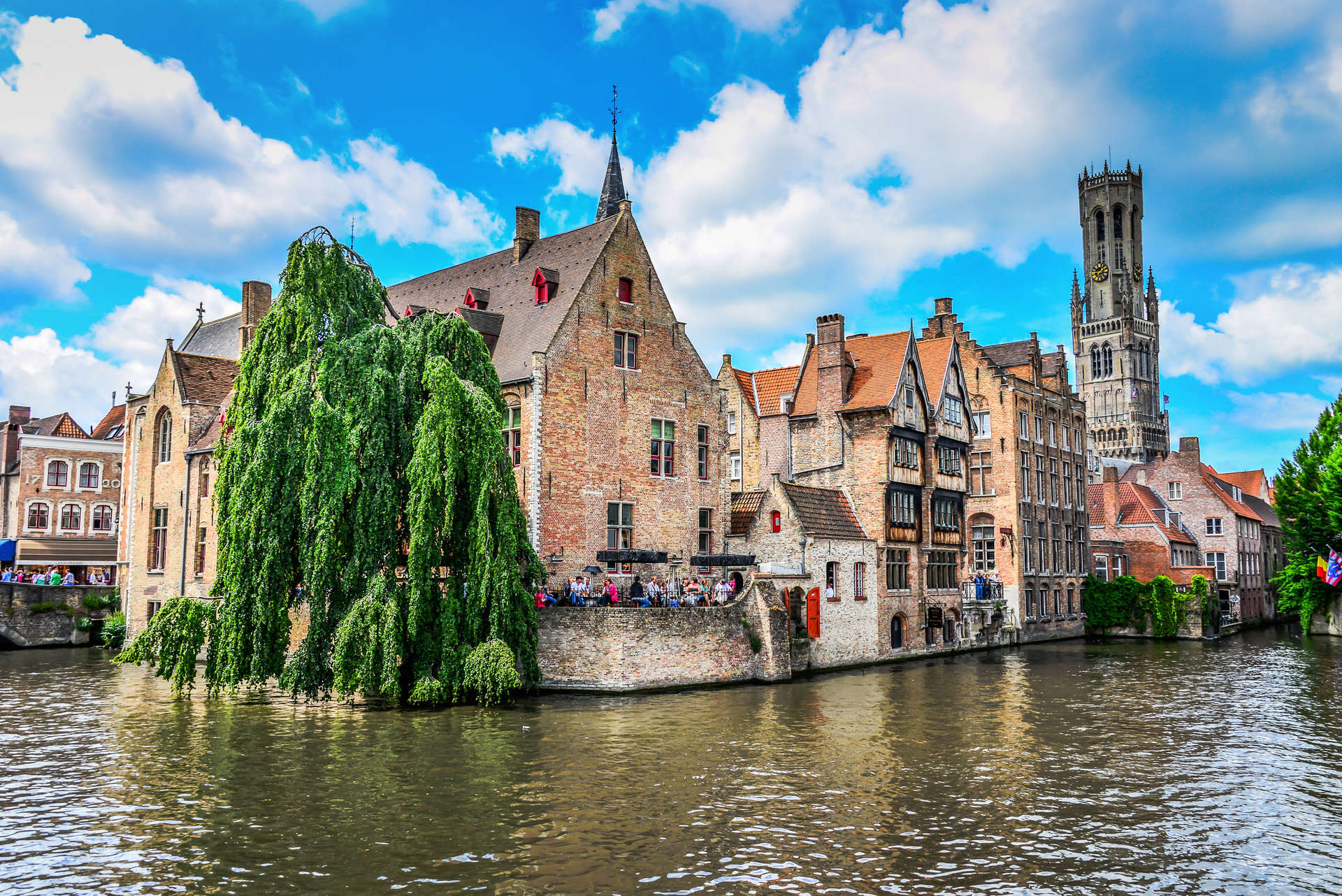 Bruges is an extraordinarily picturesque little city (Photo: Getty Images)
Bruges, a short train ride from Ghent, is the most popular tourist destination in Belgium, an extraordinarily picturesque little city whose medieval architecture has survived in remarkably good condition. Boat trips round the city's canals are the most popular way of exploring the place, but key places to visit include the remarkable Belfort (belfry), the most imposing of the fine old buildings that flank the two main squares – the Markt and the Burg. Spare time also for the Groeninge Museum with its world-ranking collection of medieval Flemish painters.
Antwerp
The enthralling city of Antwerp, tucked up against the River Scheldt, has a magnificent medieval centre fanning out from a spectacular cathedral, whose graceful spire soars high into the sky. Yet, these historical delights are just the beginning: Antwerp is a major modern metropolis with an animated cultural life, a booming fashion industry, led by a cluster of high-end designers, and an extraordinarily vibrant bar scene, ranging from the super-cool Den Hopsack to the knowingly kitsch Het Elfde Gebod. Among the best hotels in the city is the Sapphire House Antwerp, which puts you in the heart of the city in some style, with suites that are the epitome of comfort.
What to eat and drink in Belgium
Stoemp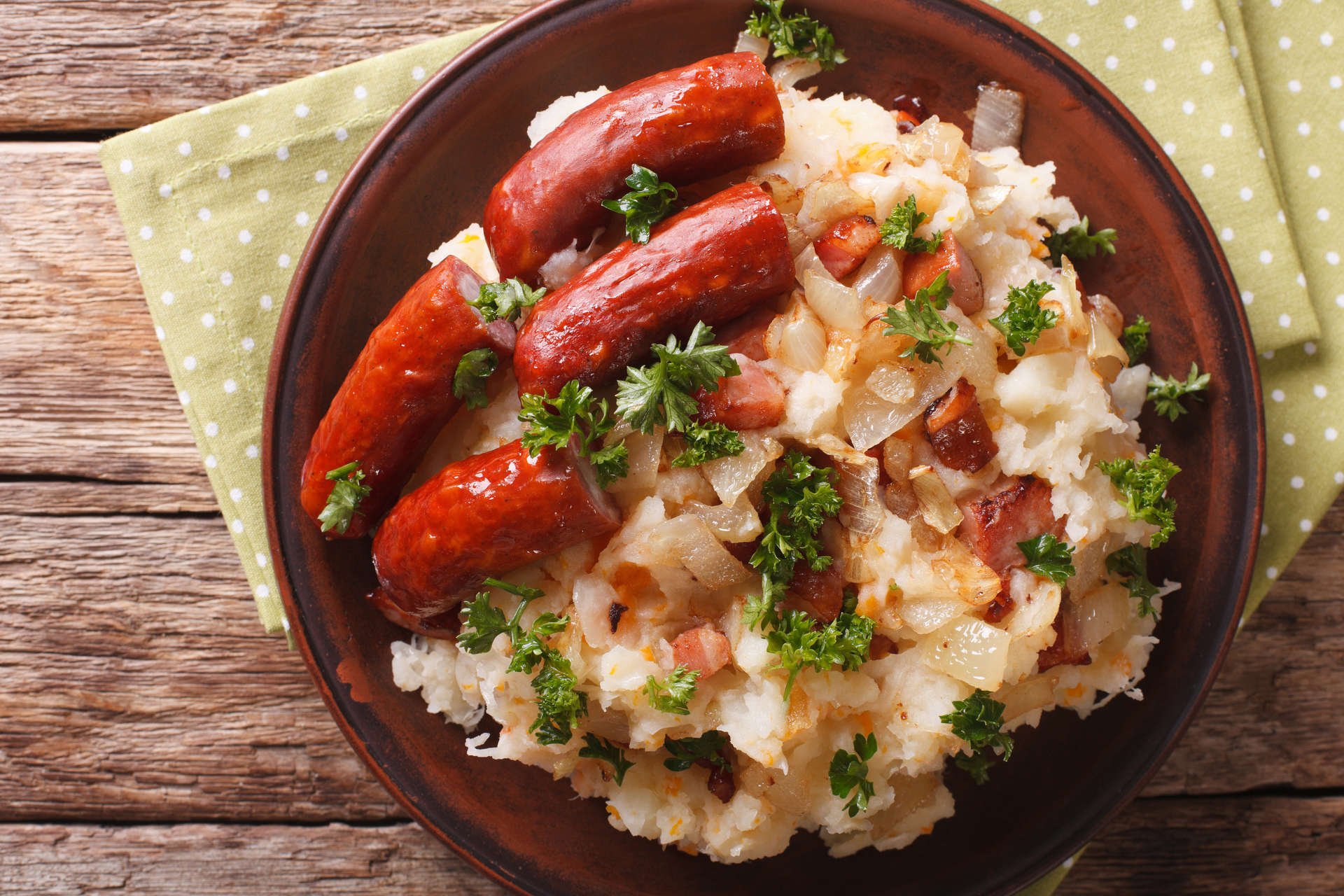 Stoemp is real Belgian comfort food (Photo: Getty Images)
When in Flanders, stoemp is one of the best dishes to try. It's real comfort food, featuring pureed or mashed potatoes with other root vegetables. Modern supplements - which make it more flavoursome - include shallots, cream and bacon. It is especially tasty in Ghent at the smart Domestica restaurant.
Konijn met pruinen (rabbit with prunes)
There are lots of great places to eat this Belgian favourite, in which (wild) rabbits are slowly oven-cooked with prunes, but one good recommendation is the Bistro Den Amand, a cosy, family-run spot in Bruges.
Carbonnade à la flamande
Long a favourite dish in French-speaking Belgium - and in Flanders as stoverij - this delicious, heart-warming beef and onion stew takes on its full and satisfying flavour from the addition of beer, thyme, juniper berries and mustard. It's simply mouthwatering.
Moules-frites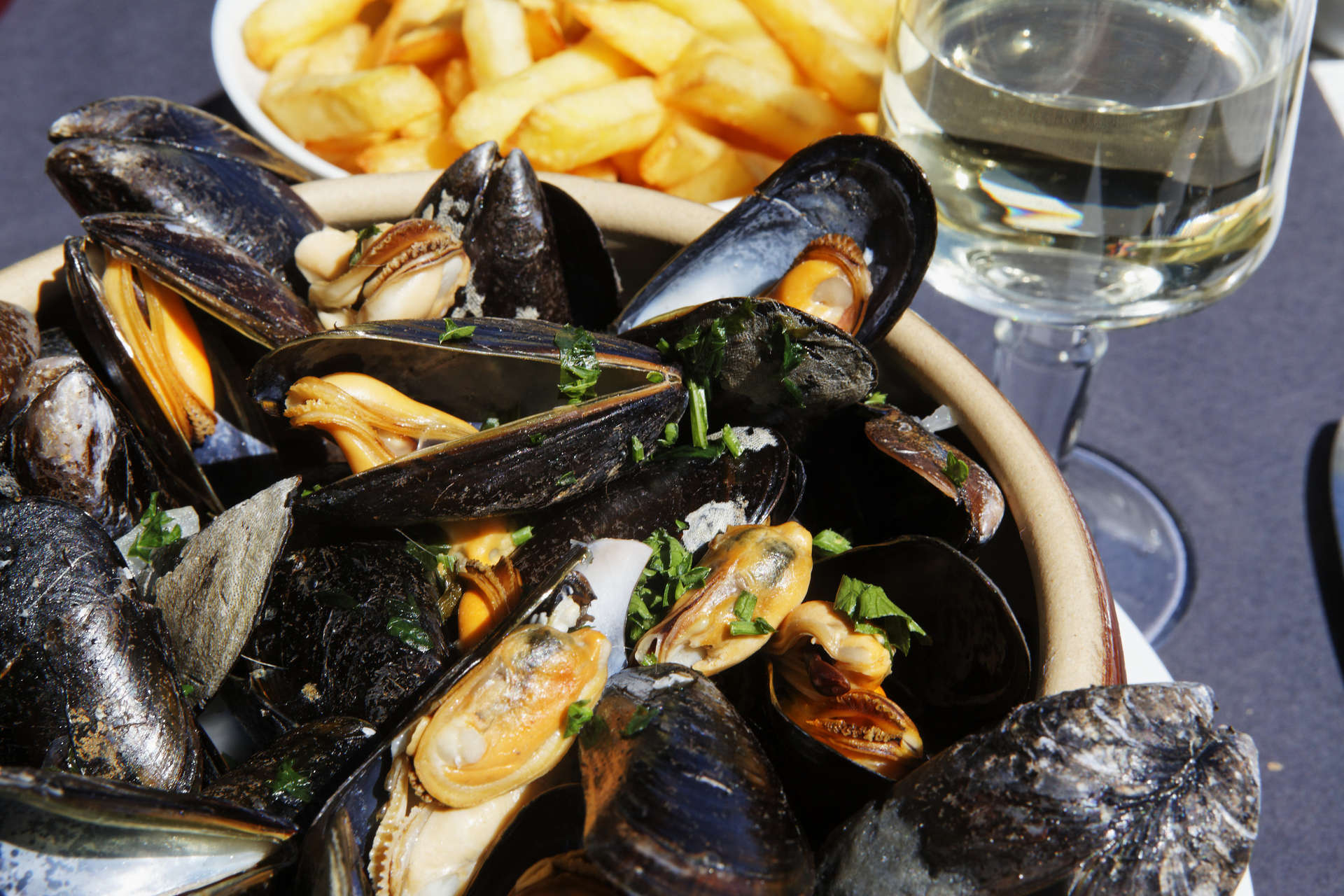 The quintessential Belgian dish is moules-frites (Photo: Getty Images)
The quintessential Belgian dish is moules-frites - a bowl of succulent mussels in a wine-laced sauce, served with a pile of fries. You won't go far in Belgium without seeing this dish advertised, but Brussels' Chez Léon restaurant has carved out a reputation as the mussel master.
Beer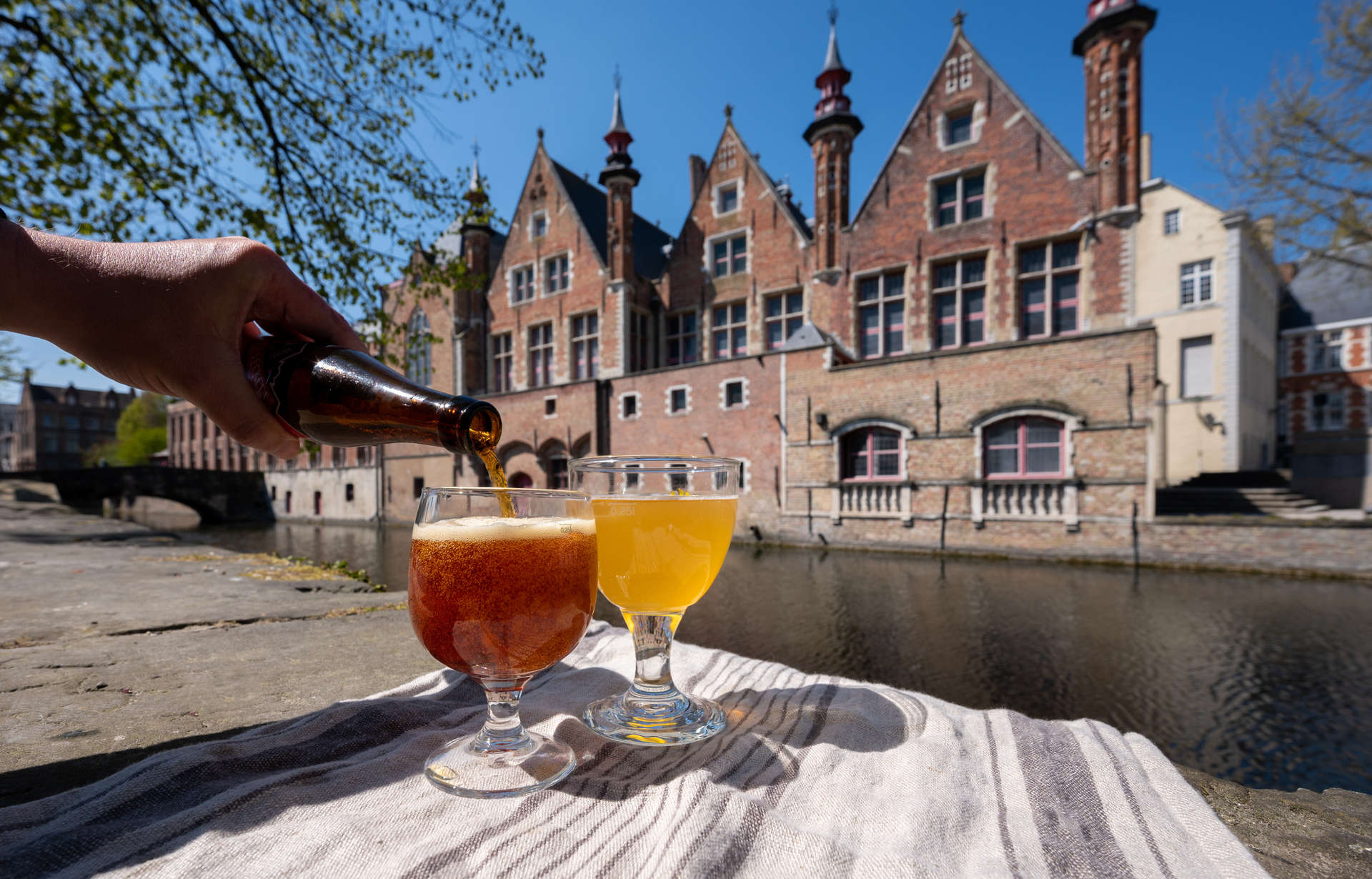 Belgium is one of the best countries in the world for beer (Photo: Getty Images)
Belgium is one of the best countries in the world for beer with scores of breweries producing an amazing variety of brews. There are wheat beers and fruit beers, dark abbey beers and light, lager beers. Every reputable bar has a beer menu – some have a choice that runs into hundreds – but three great places to drink are De Garre, an ancient bar in Bruges; Ghent's capacious Dulle Griet, and, in Brussels, the remarkable Á L'imaige de Nostre-Dame, a short stroll from the Grand-Place.
Top things to do in Belgium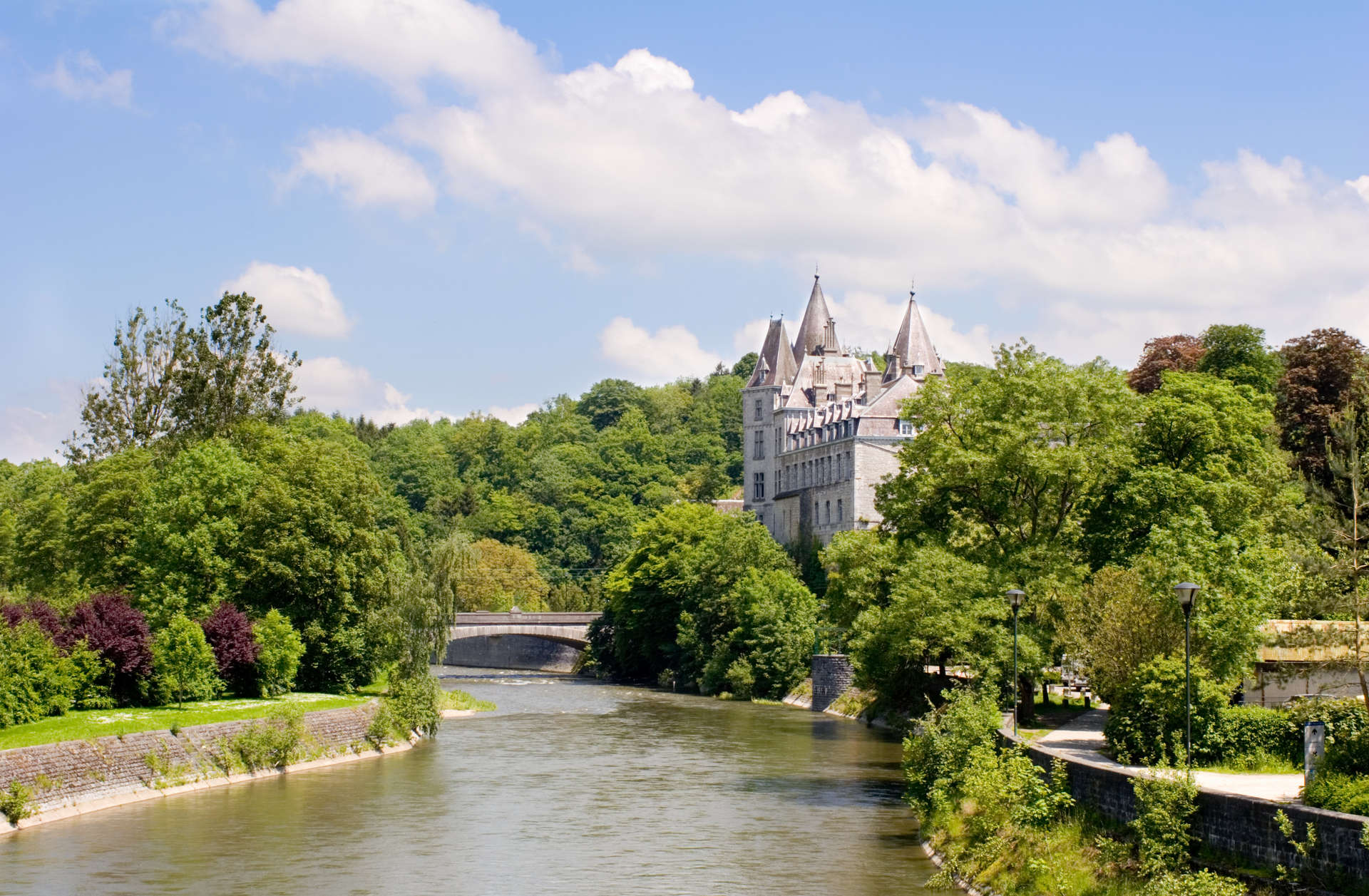 Durbuy is an exceptional pearl of the Ardennes. (Photo: Getty Images)
In Bruges, Ghent and Antwerp, Belgium boasts a trio of wonderful historic cities. Each is graced by a multitude of handsome medieval buildings and the first two are latticed with charming canals. These are three of the country's unmissable destinations, but Belgium's interesting things to do don't end there. Of course, there's Brussels, the capital, with a superb range of museums, but there are also pretty little seaside resorts, like De Haan, where you can wander the network of paths criss-crossing the nearby sand dunes, and lovely market towns such as Oudenaarde, famous for its tapestry museum.
In the south of the country, the population thins out as you approach the Ardennes, a great tract of forested wilderness, ranging from the windswept heathland of the Hautes Fagnes to the deep and beautiful wooded canyons between Dinant and Bouillon. The best things to do here are all outside – you can canoe down several of the river valleys or, as another fun thing to do, you can visit one of the many cave systems like the Grottes de Han in Han-sur–Lesse. The brave and the bold can also explore some of the lesser-known cave systems under their own steam or go rock climbing.
Hidden gems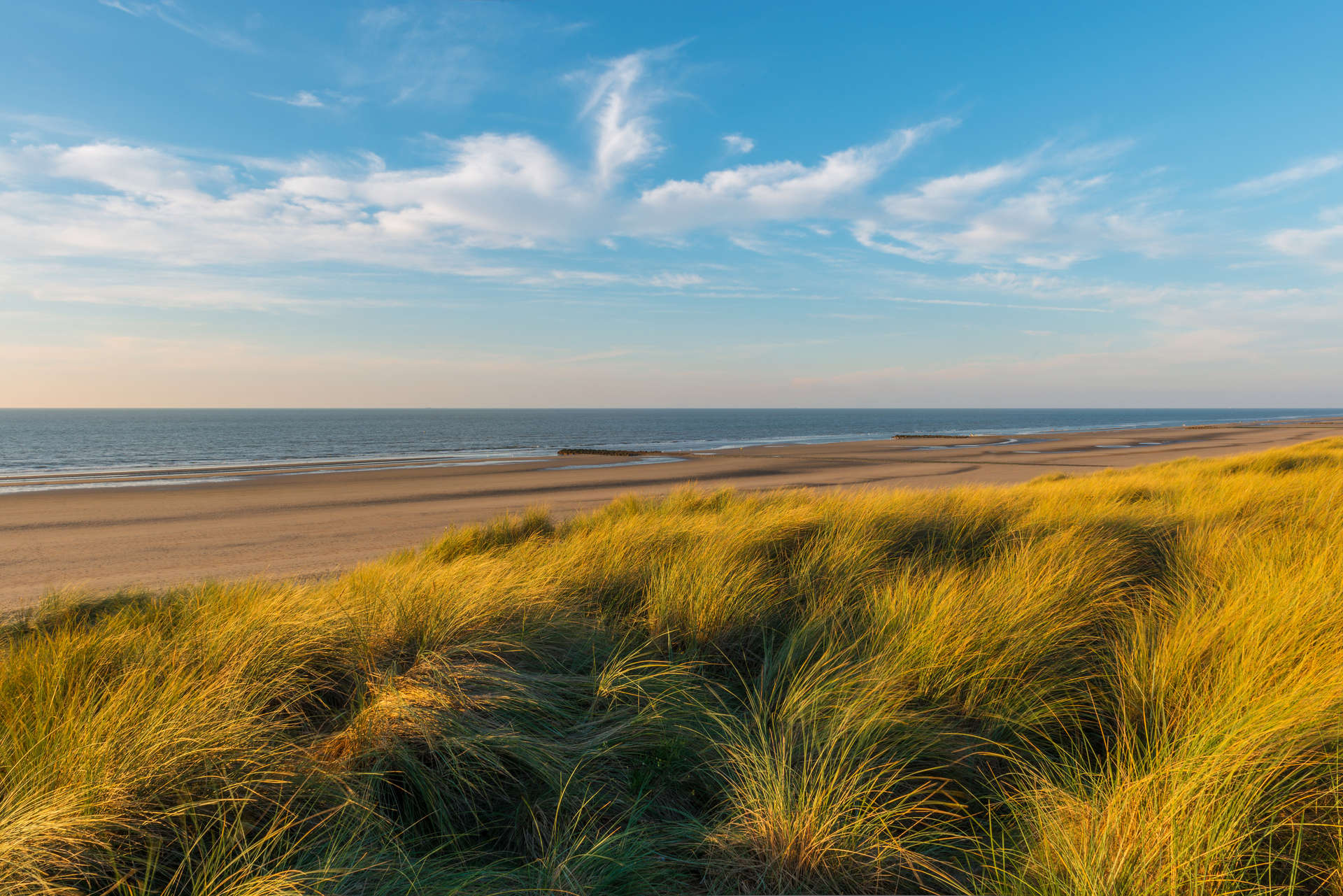 Belgium's North Sea Coast is unmissable (Photo: Getty Images)
Belgium's excellent rail network puts the long sandy beaches and seaside resorts of its 70km-long North Sea Coast within easy reach. It's here, especially when the sun is out, that you will find lots of alternative things to do, from watching a giant sandcastle-building competition at Knokke-Heist to exploring the crumbling fortifications of Hitler's Atlantic Wall near Ostend. Bell ringing is a Belgian speciality and, as a unique thing to do, you can keep your eyes and ears open for a carillon concert in Bruges.
Go deeper
Language matters. In the north of Belgium, in Flanders, the Flemings speak Dutch, whereas in the south, in Wallonia, the Walloons speak French. Brussels, meanwhile, is bilingual and, owing to the EU Parliament, English is widely spoken. Note that all train stations in Brussels are signed in both languages – for example 'Bruxelles-Midi' and 'Brussel-Zuid.
Published: February 10, 2023
Last Updated: February 28, 2023
Article Tags: Antwerp , Belgium , Bruges , Brussels , Ghent