The United Kingdom gives you four countries in one trip – but that's just the start when it comes to the UK's diversity. Accents change from town to town, high streets feature an entire world of cuisines, and the nation's proud commitment to pop culture never stops evolving.
London is a kaleidoscope of UK urban life in one metropolis, but fiercely independent cultural flames blaze in towns and cities nationwide. Other aspects of UK life hardly change, from the sculptural, sweeping landscapes of its national parks to traditions whose origins are lost in the mists of time.
The best places to visit in the UK
London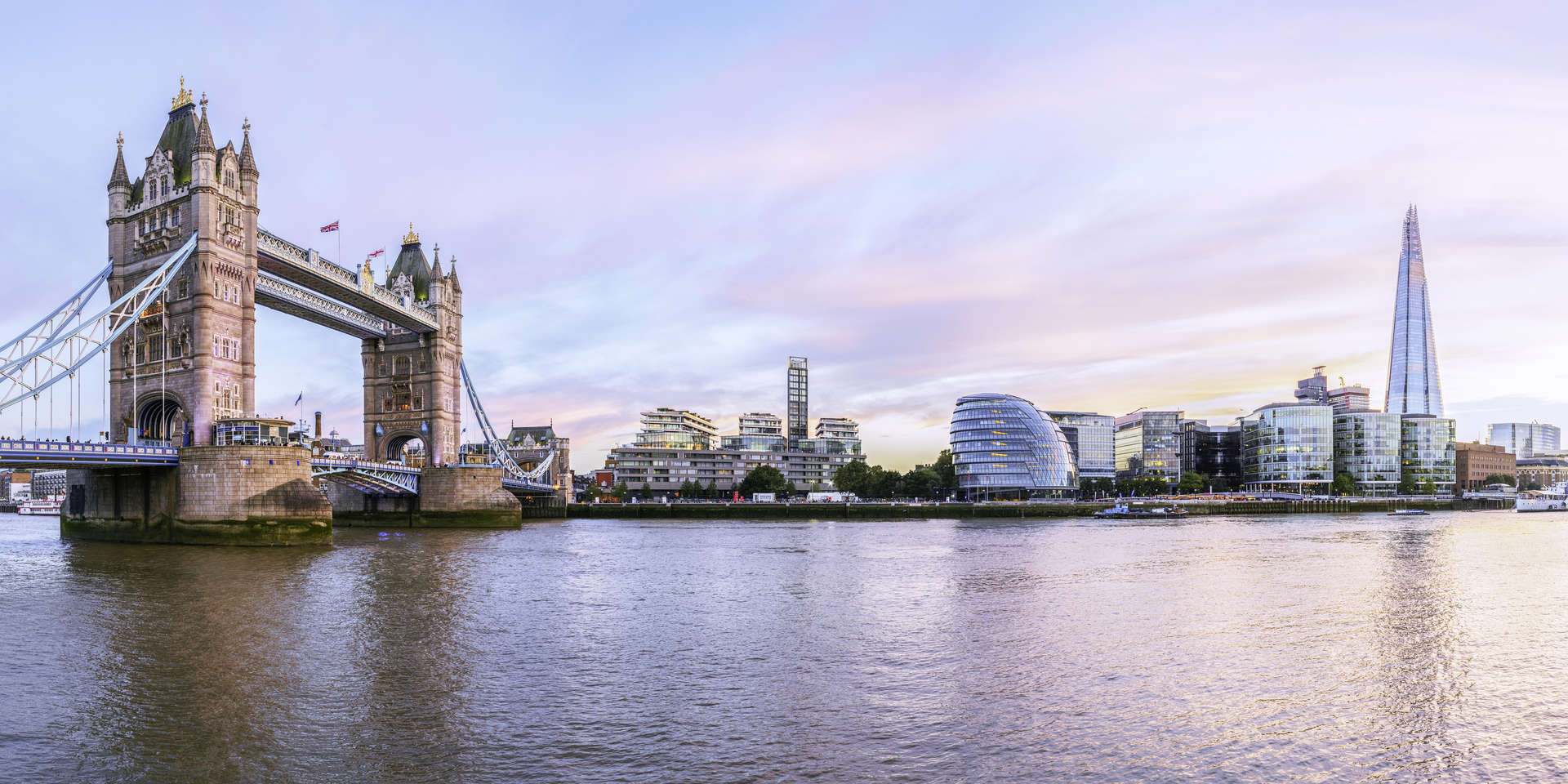 Tower Bridge (Photo: Getty Images)
Humans put down roots on the banks of the River Thames millennia ago and the English capital still exerts a magnetic pull on people to this day. There are irresistible reasons to be in town 24/7, but don't spend too much time down in the darkness of the London Underground: this is a city of conjoined villages, which richly rewards a pedestrian-paced exploration. There are so many places to visit but if you only have time for three classic tourist sites, make them the British Museum, Shakespeare's Globe and either of the Tate Galleries (Bankside Hotel, Autograph Collection is a mere 5 minutes' wander from Tate Modern).
The Gower Peninsula
The Gower condenses an explosion of natural drama into one little south Wales outcrop: heartbreakingly pretty bays, headlands, heaths and soaring cliffs, plus the ruins of castles that speak of a time when life here was far less tranquil. Wales' second city Swansea – birthplace of poet Dylan Thomas – makes the obvious base. The Delta Hotels by Marriott Swansea overlooks the city's marina. Mumbles, with its picturesque pier, is a lovely spot to visit.
The Lake District
The Lake District is one of the UK's most beautiful regions (Photo: Getty Images)
The great lung of the Lake District straddles the coast between England's northwestern towns and cities and the Scottish border. Come and soak up the views and breathe in the air that inspired writers such as William Wordsworth, Beatrix Potter and John Ruskin (you can visit their homes, too). There are sixteen of the eponymous lakes to take your pick of, plus a veritable chocolate box of stone-built villages and England's highest peaks – all within an area just thirty miles across.
Oxford and Cambridge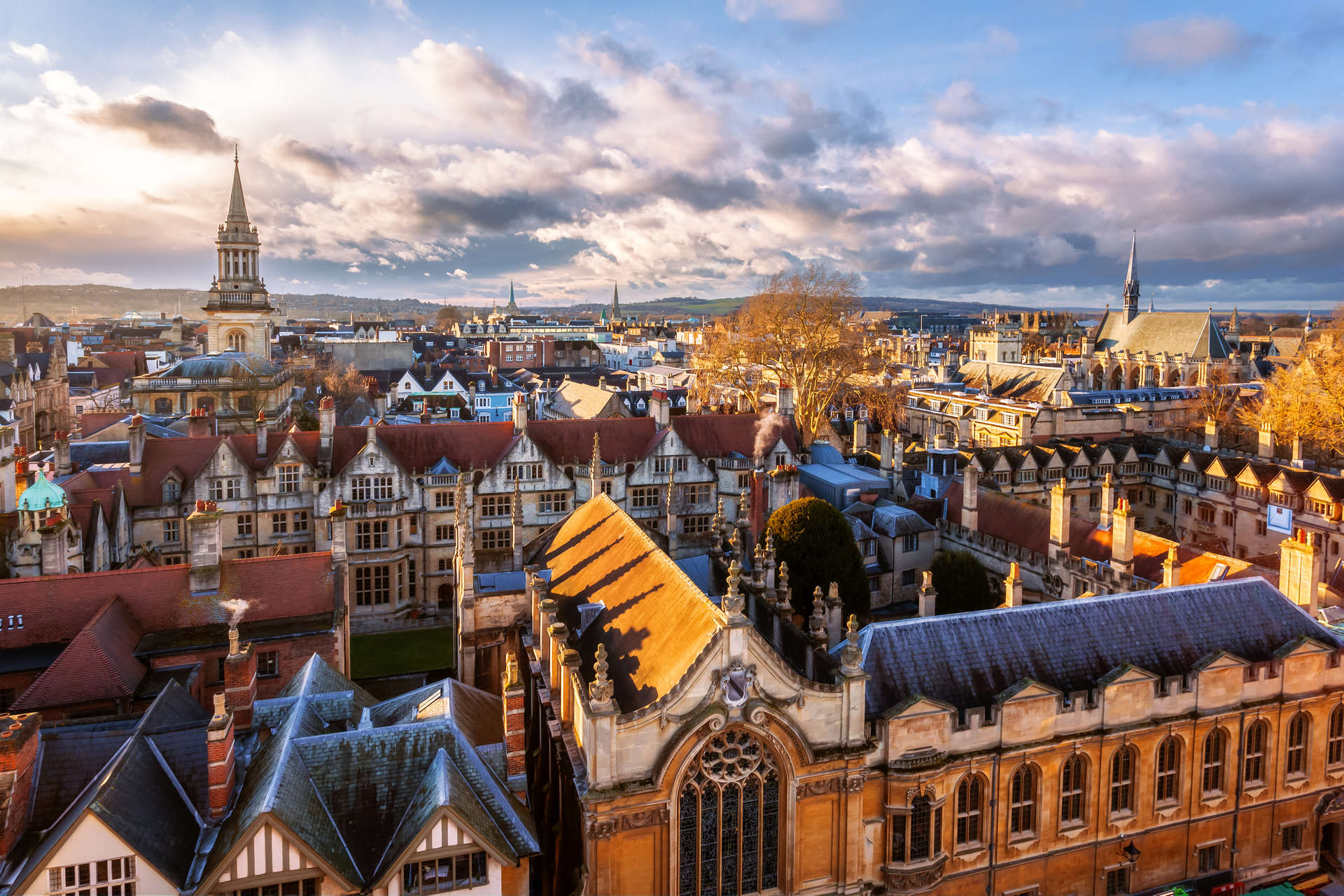 The Oxford cityscape (Photo: Getty Images)
Whether it's evening sunlight bathing a college-hugging Cambridge lane or the full rooftop panorama of what poet Matthew Arnold called Oxford's "dreaming spires", these university cities serve up one gorgeously out-of-time moment after another. In Cambridge, simply gawp at the compact centre's display of extraordinary architecture, from Medieval to postmodern. And when you reach Oxford? Do the same, actually (especially with the Courtyard Oxford City Centre right there in the thick of the sightseeing action). You may not be able to get an Oxbridge degree on a short trip but there's lots of learning to be had in the cities' fabulous museums.
Liverpool and Manchester
Although they'd never admit it, these neighbouring northern rivals have much in common. In Liverpool, it's all about tracing the legacy of the city's one-time preeminence as a port of international importance. The economy has moved on, but the remarkable architectural buildings from that era are still firmly in place, from the waterfront Three Graces to the elegant Georgian Quarter. Echoes of Manchester's industrial history might flow along the city's canals but today it's culture that Manchester does most self-assuredly, with the Northern Quarter its creative epicentre. Both cities have a wealth of interesting places to stay. Try Delta Hotels by Marriott Liverpool City Centre, seconds away from William Brown Street, one of the finest collections of Neoclassical architecture anywhere. In Manchester, AC Hotel Manchester Salford Quays enjoys a dramatic location beside the former Manchester Docks.
Scotland's Highlands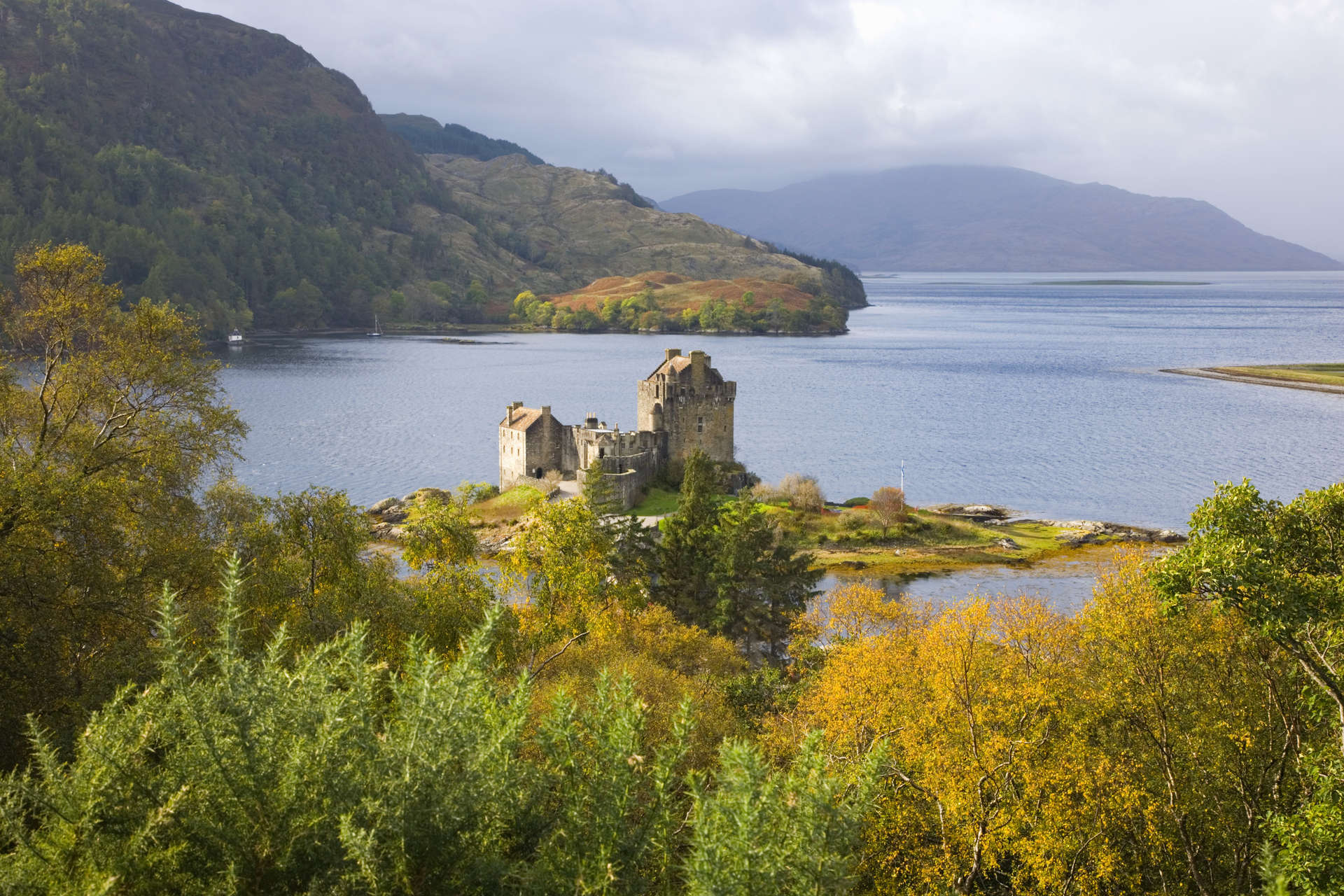 The Scottish highlands (Photo: Getty Images)
If you're not sure where to go in Scotland, head to the Highlands. Mountains, glens, peat bogs, rivers, lochs and old crofting villages: this region has it all. That the Highlands cover around two-thirds of Scotland yet include just one city (Inverness) says much about how bracingly remote being up here feels. Obviously if it's Scotland's urban culture you're most interested in, then Glasgow and Edinburgh are must-visits. Don't miss the Glasgow Marriott Hotel, which has a fantastic spa.
Belfast
Northern Ireland's capital is regenerating around flagship venue Titanic Belfast. Sited in the otherwise quasi-ghost-town docklands where the eponymous 'unsinkable' ship was built, the popular museum tells the vessel's tragic story from conception to doom. Just over the River Lagan from Titanic Belfast, AC Hotel Belfast lies a leisurely 5- to 10-minute meander from the street-art-splashed Cathedral Quarter, Belfast's creative hub.
Bournemouth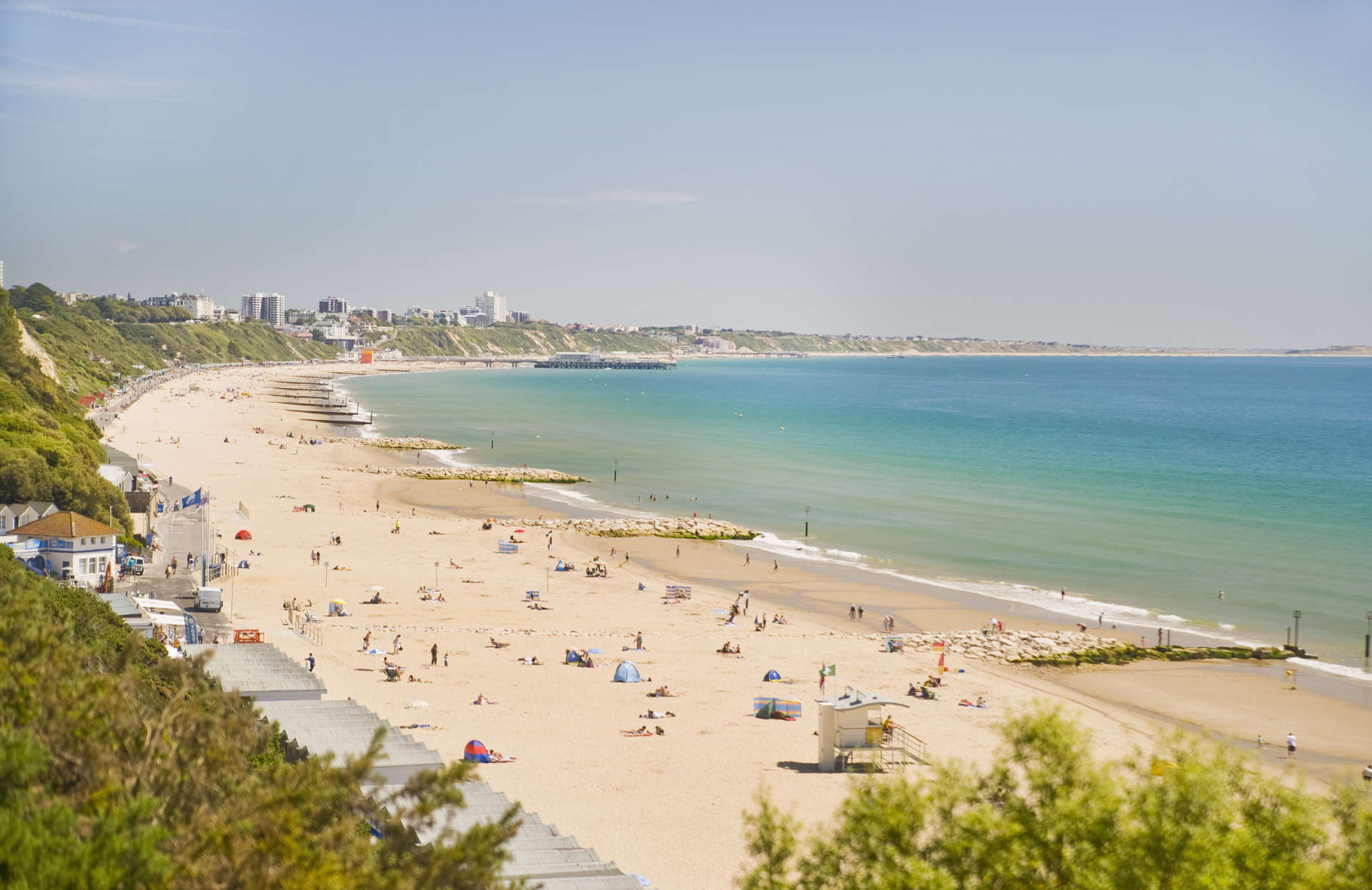 Bournemouth Beach is at its best in summer (Photo: Getty Images)
Bournemouth started out as a lone summerhouse, built by local aristocrat Lewis Tregonwell on a stretch of sandy south-coast beach back in 1810. The summerhouse is gone but the beach is not, and it is still the town's principal draw, with Bournemouth Highcliff Marriott Hotel affording jaw-dropping sea views. Away from the shore, the Russell-Cotes Art Gallery and Museum's collection of Victoriana is well worth a few hours' browsing.
Cardiff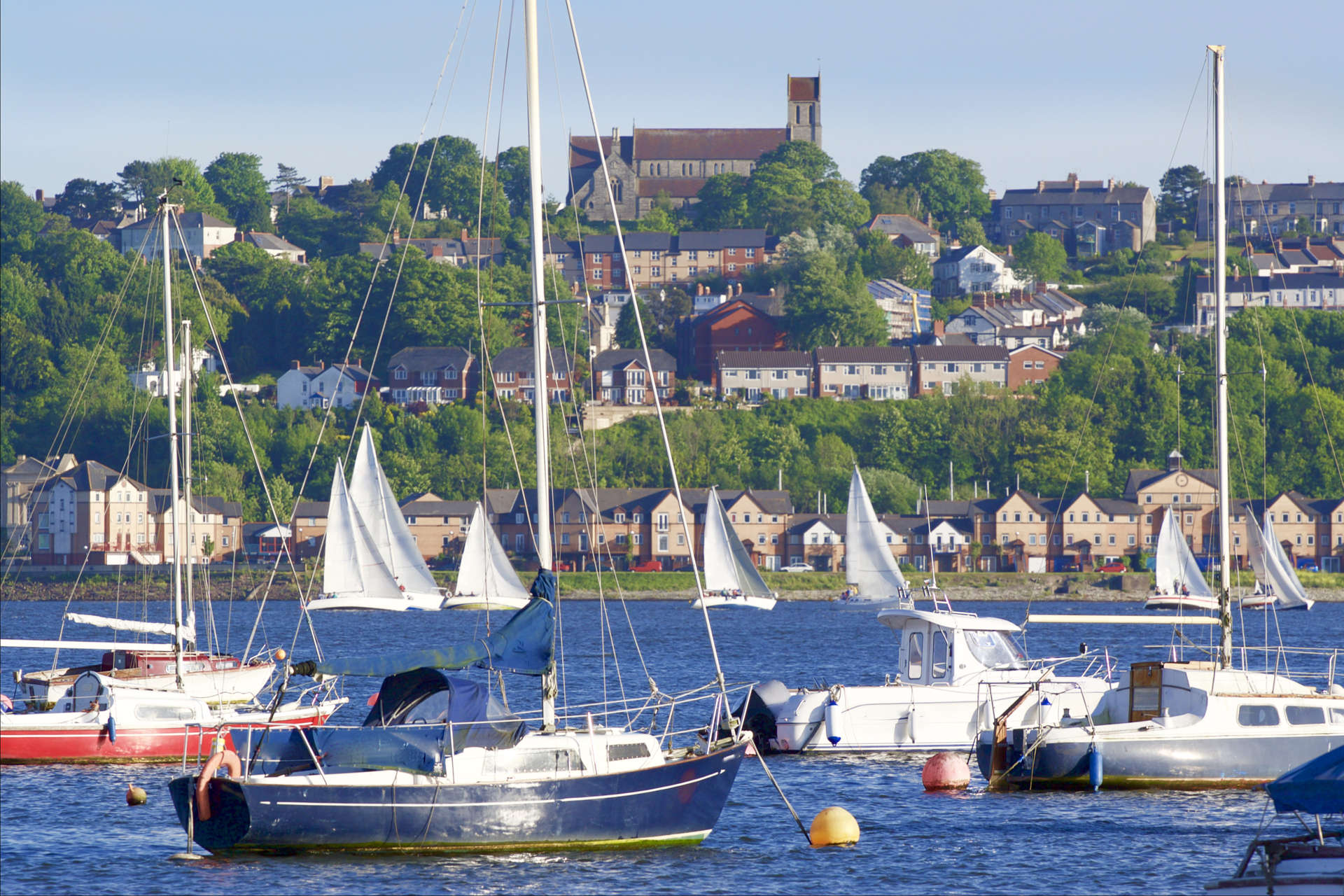 Cardiff Bay is an impressive waterfront complex (Photo: Getty Images)
Cardiff's status as the Welsh capital shines through in the form of impressive contemporary edifices like the Welsh National Assembly, Millennium Centre and the superb Principality Stadium, where the Welsh rugby team struts its formidable stuff. Yet Cardiff's charm plays out at a smaller scale, too – more town than city – with the delightful River Taff dancing through the centre and a wealth of enchanting Edwardian and Victorian shopping arcades to explore. The central Cardiff Marriott Hotel makes an unbeatable base for your visit.
Edinburgh
Edinburgh is abundant in every way imaginable, from history and culture to sheer good looks. The Scottish capital drapes itself gracefully across nine extinct volcanoes, including the evocatively named Athur's Seat, which rises up from stunning Holyrood Park. The Glasshouse, Autograph Collection is a short walk from all the city's must-sees, including the Royal Mile, Edinburgh Castle and Princes Street.
What to eat and drink in the UK
Fish and chips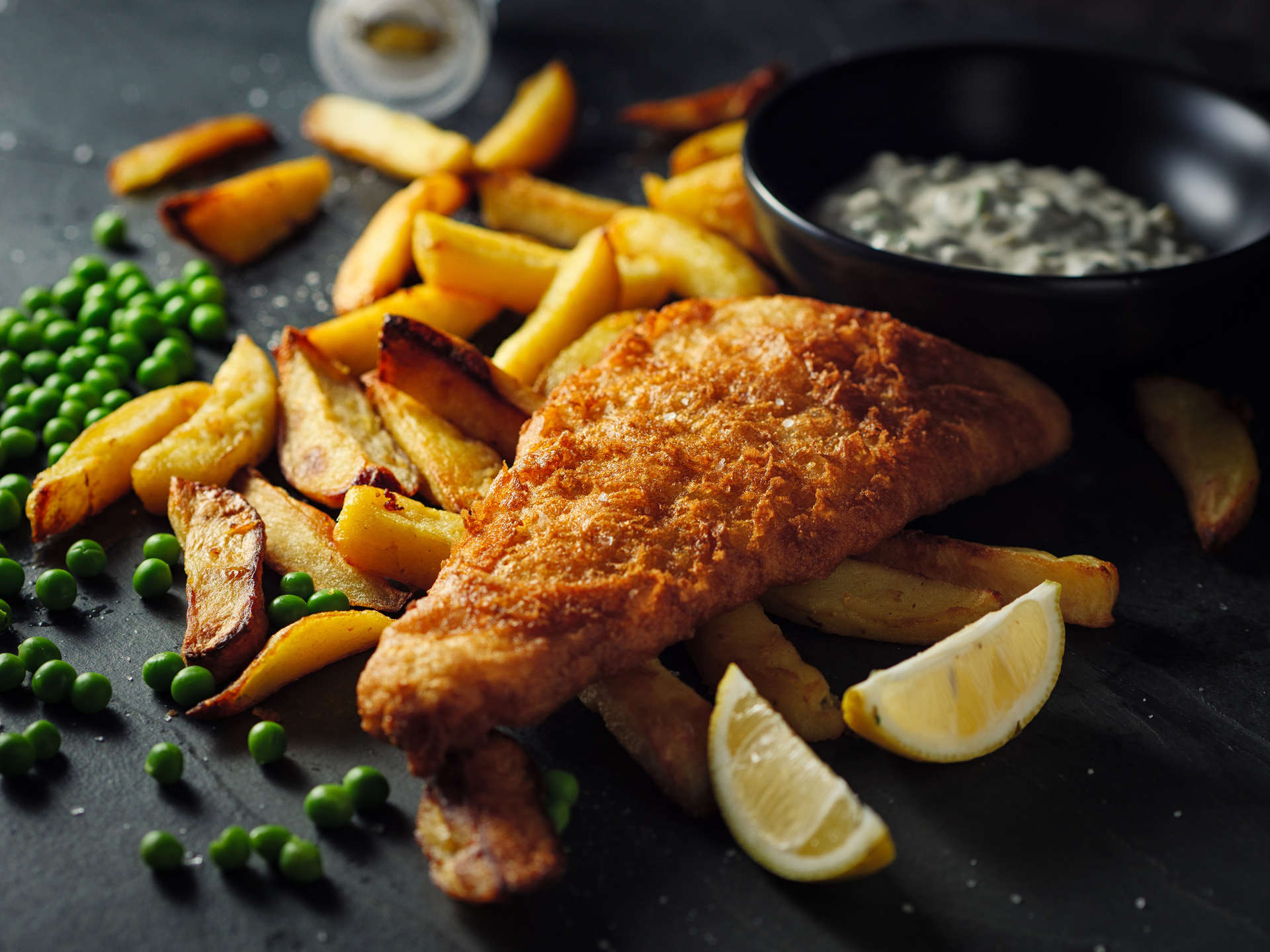 Fish and chips is a firm favourite amongst Brits (Photo: Getty Images)
That fish and chips are delicious, the UK is in agreement. What fiercely splits opinion is where does it best (there are slight regional variations on the basic idea: battered, deep-fried cod or haddock served with a pile of chips). All we'll say is that the incumbent champion fish and chip shop, according to an annual national poll, is The Cod's Scallops in Wollaton, Nottingham.
Fry-ups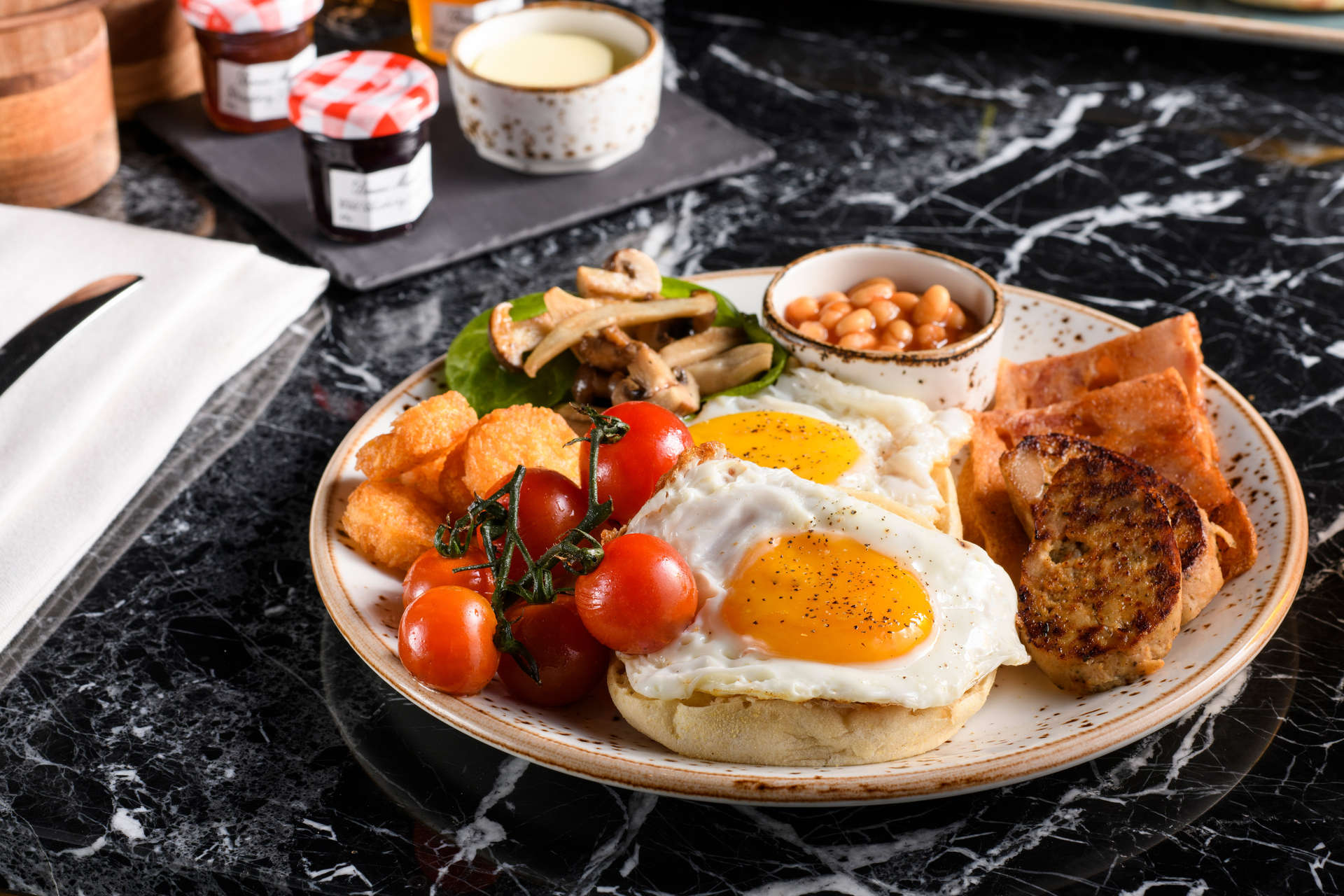 A Full English breakfast will set you up for a day's sightseeing (Photo: Getty Images)
There are 'greasy spoons' – cafés that specialise in a particularly stodgy incarnation of budget-friendly British food – all over the UK, but London's Cockney 'caffs' (often founded by Cockney-Italian families) are the best. Try E Pellicci, opened in 1900, with its decor from a distant London era: all Formica tabletops, wood panelling and Art Deco flourishes.
Pasties
Of all the UK's (many) traditional savoury pastries, the Cornish pasty is the standout (honourable mention for the Midlands' pork pies). Traditionally a filling of meat, swede, onion and potato is encased in pastry with a crust that (it's said) mucky-handed tin miners would use as a sort of handle then discard. Lavenders in Penzance are true pasty masters, but the ones from West Cornwall Pasty Company stands at train stations across the UK are decent enough if you have a pasty craving outside of Cornwall.
Cream teas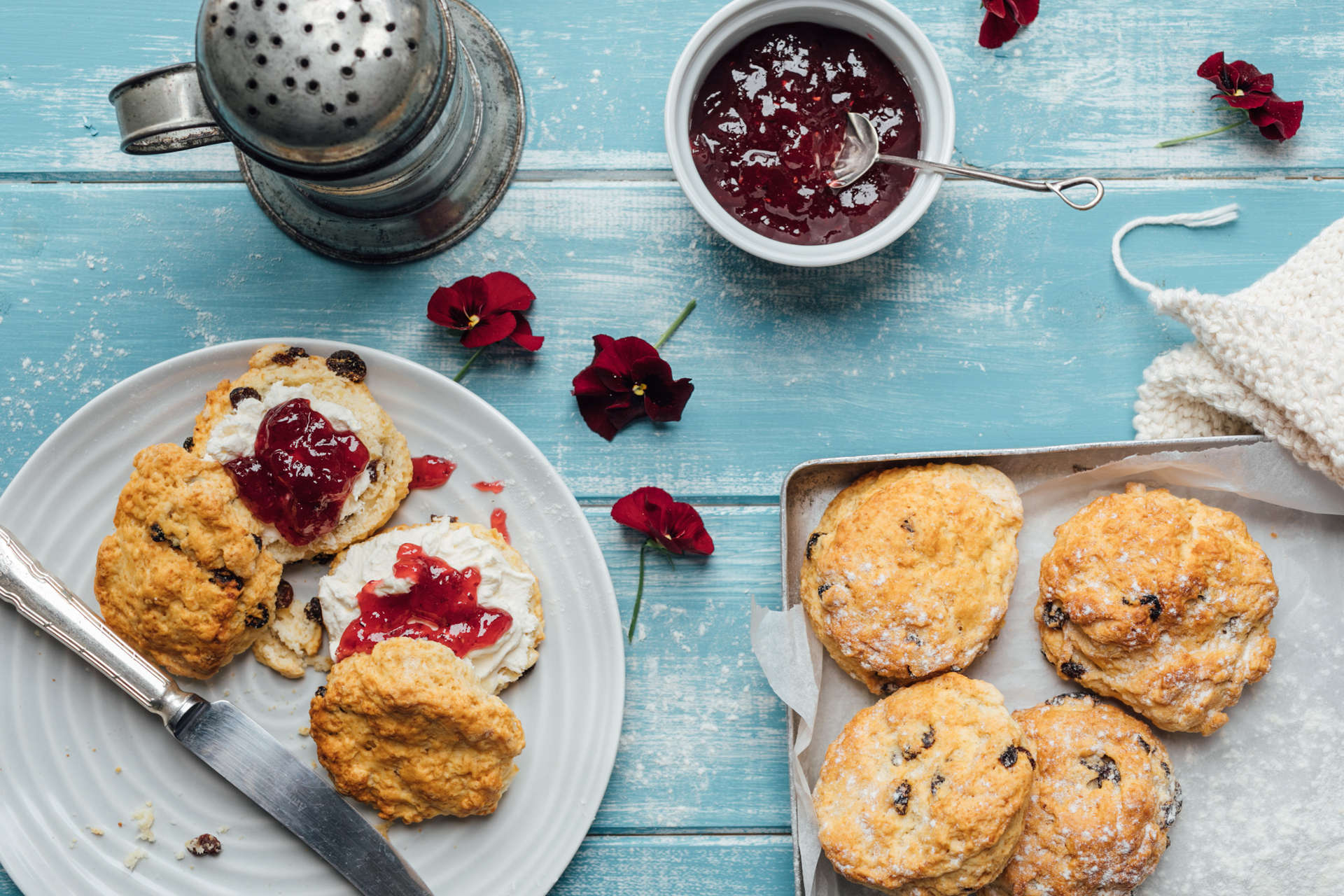 Cream tea is a local delicacy in Devon (Photo: Getty Images)
Head to neighbouring Devon for dessert: a 'cream tea' of scones, jam and the all-important clotted cream. The last of these is supposedly only made in Devon, Cornwall and (wait for it) Lebanon and is the most delicious dairy product imaginable. Make your merry way to Dartmoor's Badgers Holt Tearooms for an energising post-walk snack.
Curry
The UK has a centuries-old passion for Indian food, dating back to the days of the East India Company, a trading organisation of enormous – and enormously controversial – power. Most of what's called 'curry' in the UK, sauce- and spice-heavy dishes operating on a sliding scale of creaminess and hotness, would be unrecognisable to most people from the Indian subcontinent. But it is delicious, filling and a contemporary UK tradition. Try Edinburgh's Kalpna (vegetarian) or The Chilli Pickle in Brighton.
Top things to do in the UK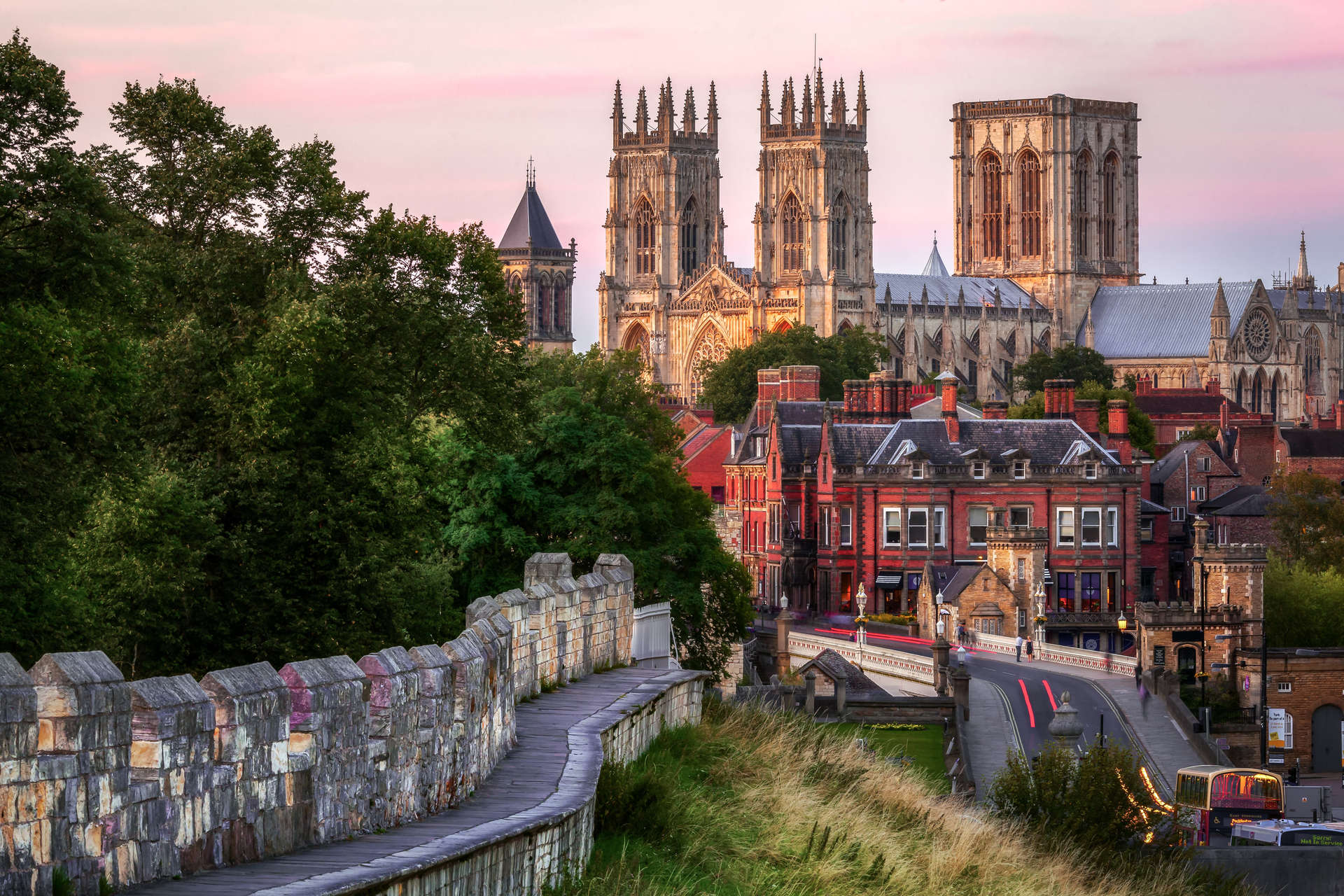 York Minster is a magnificent sight (Photo: Getty Images)
The British weather is notorious but the Isle of Skye says, 'Bring it on!'. There are lots of interesting things to do on this gnarled, sleet-lashed chunk of rock in Scotland's Inner Hebrides, but nothing beats hiring a car and just exploring.
In Glasgow, Scottish stone was tamed in inimitable fashion by architect Charles Rennie Mackintosh; his unique style of Art Deco defines the city and leaves an everlasting impression on visitors. A variety of Mackintosh walking tours are available.
In the vast county of Yorkshire, one of the best things to do for hikers is tackling a chunk of the 109-mile Cleveland Way walking route. York shows that it's not just the south that has cities with the time-travel factor – see in particular The Shambles, an unmissable lane of 15th-century buildings.
For many, a trip to the UK won't be complete without visiting the monarchy. Don't miss Henry VIII's grand, Thames-side Hampton Court Palace. Lose yourself in its history, and then – literally – in its yew hedge maze.
Seaside escapes are a beloved UK tradition. There are so many options, from Whitby and Blackpool to Margate and Cromer, but for its mix of the classic and contemporary it has to be Brighton. One of its many fun things to do is a shopping spree in the Lanes. Strike out east or west along the coast from Brighton for further delights, from the maritime heritage of Portsmouth to historic Hastings.
Cornish pasties, meanwhile, are far from the only reason to visit the one corner of England that the Romans dared not venture into. Cornwall still feels like a world apart; visit off season to best enjoy its secluded magic in tucked-away spots like St Just-in-Roseland Church.
Hidden gems in the UK
In London, the gems are so numerous they can be hidden in plain sight. A great example of alternative things to do in the capital is Postman's Park, a 10- to 15-minute walk west of Threadneedles, Autograph Collection. Here in the churchyard of St Botolph, Aldersgate, artist George Frederick Watts funded the 1900 installation of a memorial to ordinary people who had died saving others. Each tear-jerking story is conveyed in a few words on small, decorated tiles.
Portmeirion in north Wales is another individual passion project. Here in Tremadog Bay in the 1920s, architect Clough Williams-Ellis created a joyous Italianate stage set of a village. You feel you're wandering through a vintage postcard.
North Yorkshire's Whitby tumbles down to the harbour from where whaling boats (and Captain James Cook) once set sail. The town's influence on Bram Stoker as he wrote Dracula here is apparent if you know the story. Take a tour if you don't. Whitby's fish and chips, meanwhile, are simply moreish.
Orford Ness is another atmospheric coastal spot. An East Anglian National Trust property, shingle spit Orford Ness has a mysterious past as a top secret military base. If the odd concrete installations from that time aren't eerie enough, ask about the legend of the Wild Man of Orford. If you're after unique things to do in the UK, look no further.
Go deeper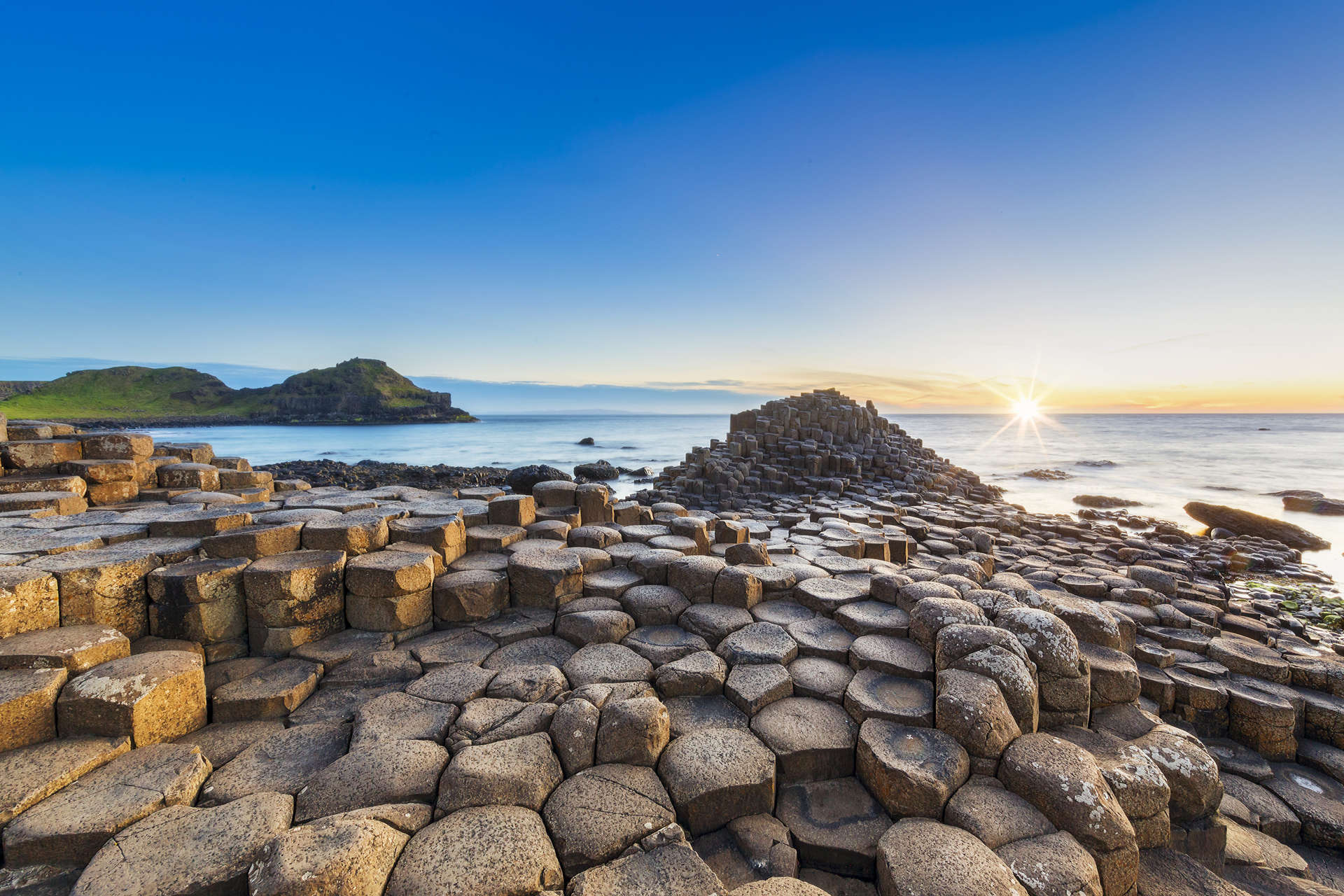 The Giant's Causeway is one of Northern Ireland's must-visit attractions (Photo: Getty Images)
The Isle of Skye might be the furthest from London of all our must-sees, but take the Caledonian Sleeper train and your journey will be as memorable as the destination. Sipping whisky in the dining car before bedtime, gazing out at urban England, then waking up to expanses of heather can't be beat.
From Belfast, the drive north around the coast is a delight. The Giant's Causeway is the obvious destination but it's worth pushing on for a stroll along Portstewart Strand.
On the subject of transport, don't dismiss punting in Oxford and Cambridge as touristy. The students do it, after all, and there's always someone in the party who's happy to do the punting while everyone else in the flat-bottomed boat sips a drink.
Published: July 26, 2022
Last Updated: March 07, 2023
Article Tags: Belfast , Bournemouth , Cambridge , Cardiff , Edinburgh , Liverpool , London , Manchester , Oxford , United Kingdom