As people plot their return to travel, they're choosing to plan big. Unforgettable, once-in-a-lifetime vacations, taking in the world's most iconic sites and experiences, are more popular than ever.
Get travel inspo from these eight trips that take in the highlights of Europe, the Middle East or Africa — the vacation GOATs (Greatest of All Travel), you could say.
Explore Italy's Finest: Rome, Florence and Venice
Italy is full of treasures — historic, cultural and culinary — but Rome, Florence and Venice stand head and shoulders above the rest. Start in Rome where you can marvel at some of the ancient world's greatest structures, from the perfectly preserved Pantheon to the awesome Colosseum, before enjoying superb pasta. Florence offers Renaissance-era jewels like the Santa Maria del Fiore cathedral, and a cuisine characterized by beautiful ingredients and simple but delicious preparations. And, finally, head to Venice, which is unique, a city not by the sea but of the sea, with canal views and seafood to match. Thanks to Italy's extensive rail network, it's easy for anyone to do it all in one trip, too. Although be warned — once you're finished, you'll be desperate to come back for more.
Navigate the Storied Silk Road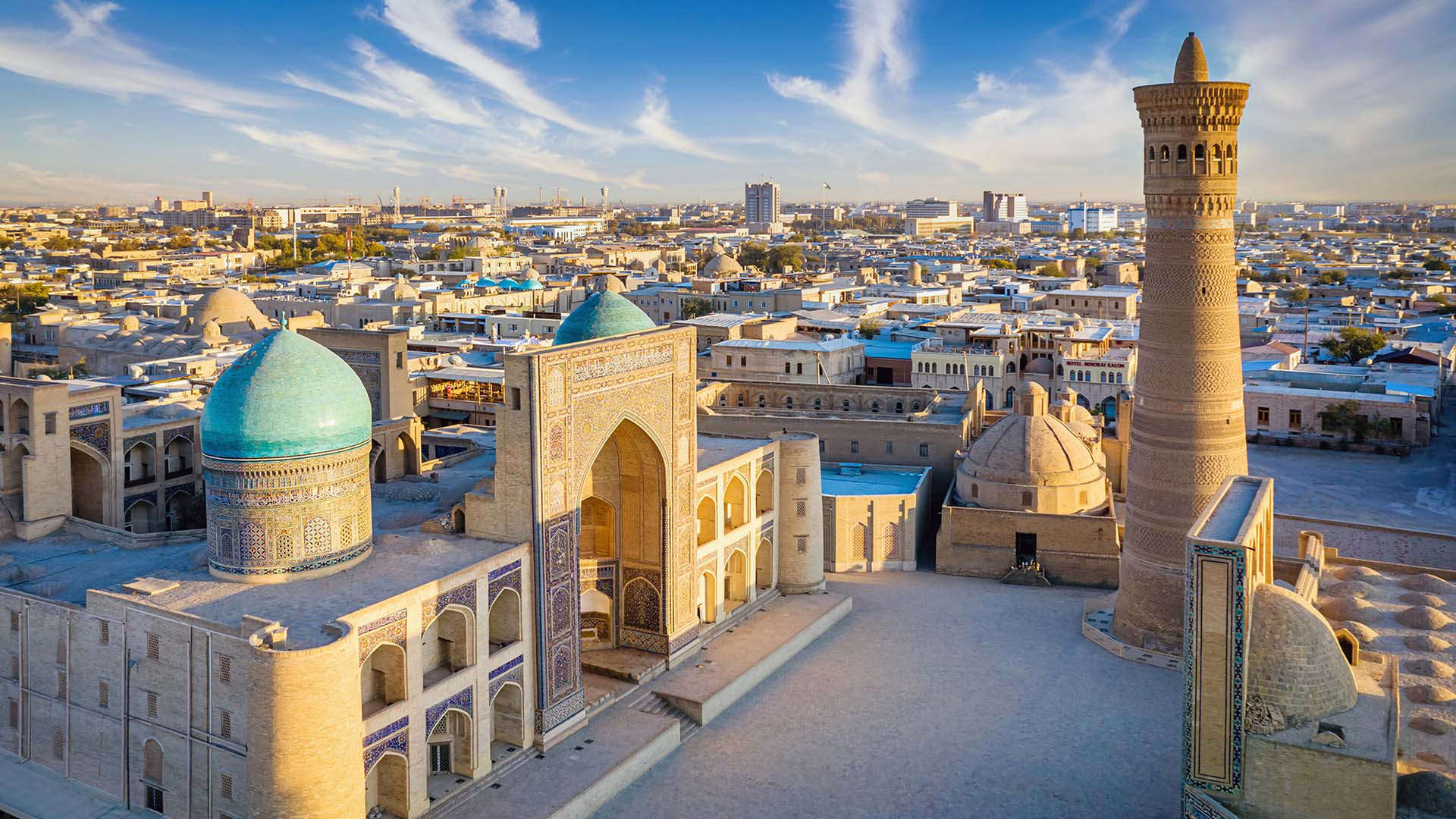 Discover the rich culture of Uzbekistan. (Photo: Getty Images)
Where do you start with the Silk Road? At its western end, somewhere on the Mediterranean, perhaps? Or at any number of destinations along the route, like Istanbul or Ankara in Türkiye, Lebanon or Uzbekistan.
Wherever you begin, you'll savor an experience that takes in huge cultural variety, remarkable landscapes and more than a thousand years of history. In its 4,000-mile span can be found the Karakoram Mountains, the Caspian Sea and alpine landscapes, plus a story of huge cultural exchange as well as trade.
Experience Wonders of the Ancient World in Egypt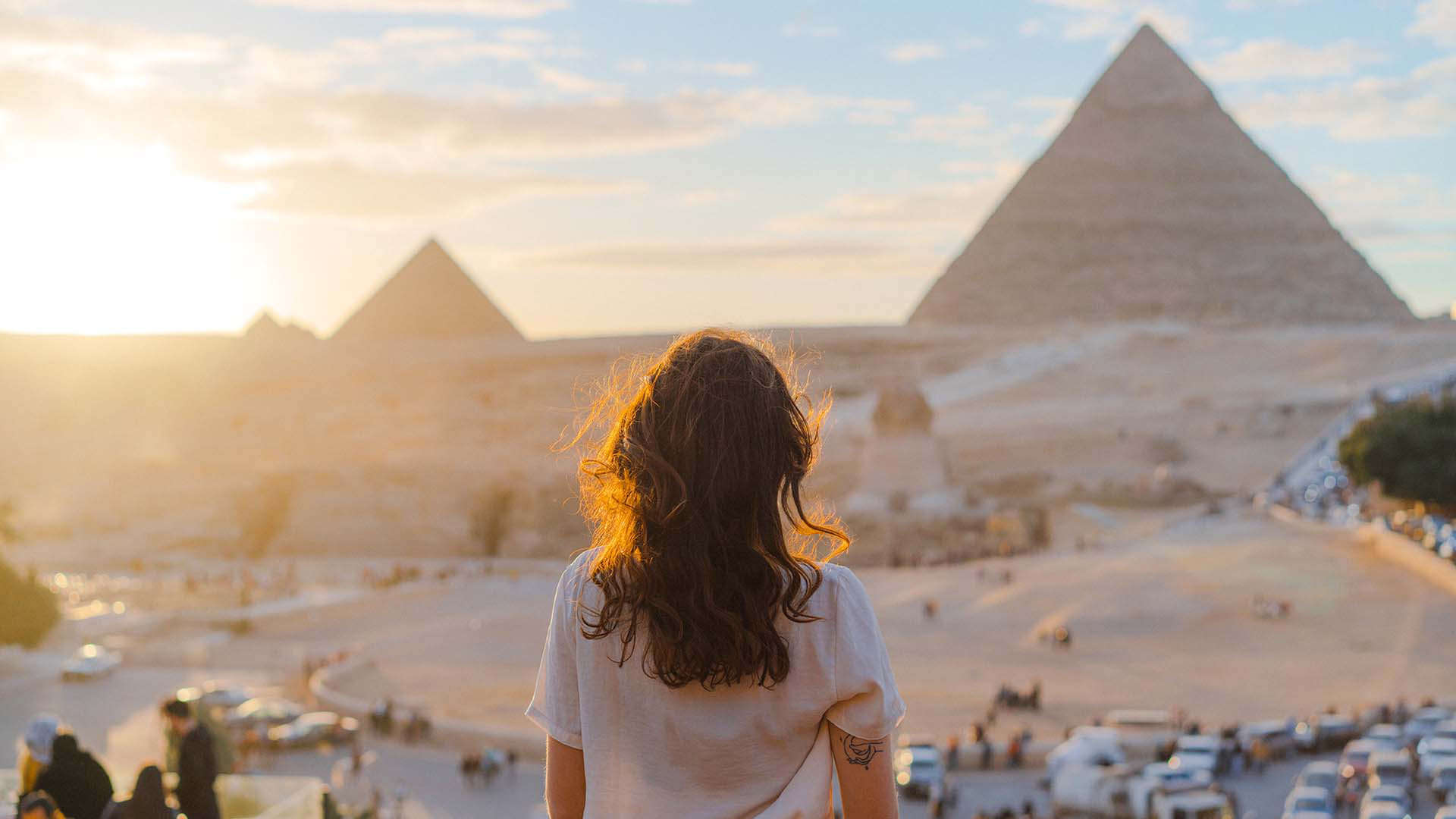 Let the ancient world dazzle you in Cairo. (Photo: Getty Images)
The languid, 4,130-mile Nile offers plenty of thrills and intrigue, from the hippos that can still be found in its southern reaches to Cairo, the buzzing capital of modern Egypt — all of which can be enjoyed on a river cruise.
Its most jaw-dropping delights, though, are the remnants of Ancient Egypt: the Great Pyramid of Giza, which stands almost 450 feet tall; the nearby Sphinx, with its human head, lion's body and a nose that went missing at some point in the past 4,500 years; and Luxor, "the world's greatest open-air museum," where the tomb of Tutankhamen is one of many remarkable structures and artifacts.
See Epic Wildlife on Safari in South Africa
There is much delight to be found in South Africa's cities, starting in Cape Town, with its irresistible natural setting, superb restaurants and perfect climate. But it's the wildlife here that really takes the breath away.
After seeing the city, a safari is a must-do, and might include not only the Big Five (lions, leopards, buffalo, elephants and rhinos), but also a cornucopia of remarkable smaller creatures, from the elephant shrew, which can move at 20 mph, to the springbok, the national animal of South Africa.
And then there's the South Atlantic and Indian Oceans, home to dolphins, sharks and whales. This is a beast of a trip.
Take Nature to the Next Level in Tanzania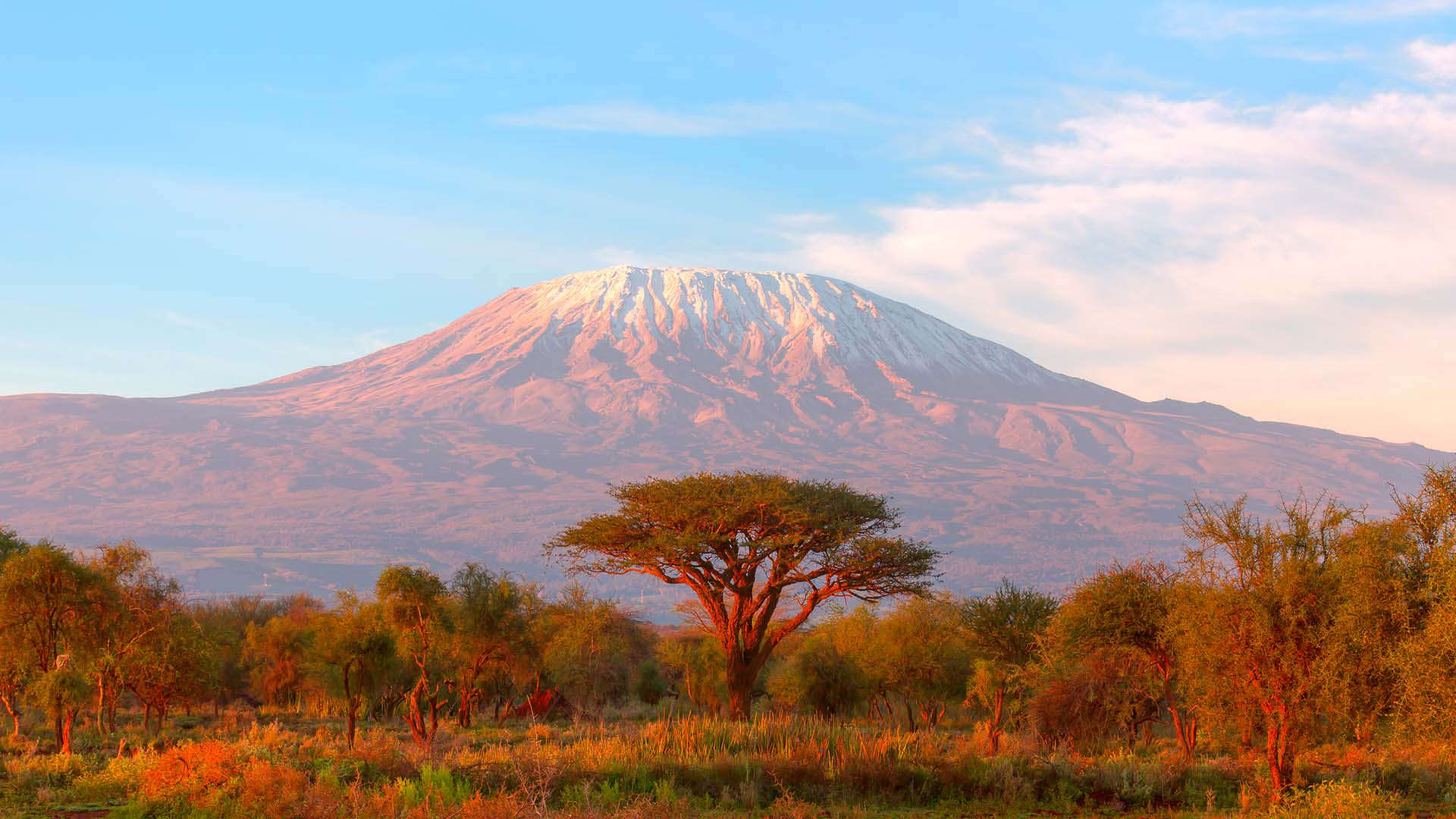 Make the trek to Mount Kilimanjaro. (Photo: Getty Images)
There's so much to see in Tanzania — starting with a visit to Mount Kilimanjaro, Africa's highest mountain, which rises almost 19,341 feet above sea level.
For water and wildlife viewing, lake Victoria, nearly half of which lies within the country, can't be beat. It's the world's largest tropical lake, home to hippos, crocodiles, turtles and more. And don't miss the 6,000-square-mile Serengeti, which is roamed by elephants, black rhinos and the largest lion population in Africa.
Or head to the white-sand beaches of Zanzibar to search for life under the sea. With some of the most diverse reefs in the world, the Zanzibar Archipelago is a scuba diver's paradise.
This is the trip that should make it onto every traveler's bucket list, a place of extraordinary natural treasures that have to be seen to be believed.
Find Your Joie de Vivre in France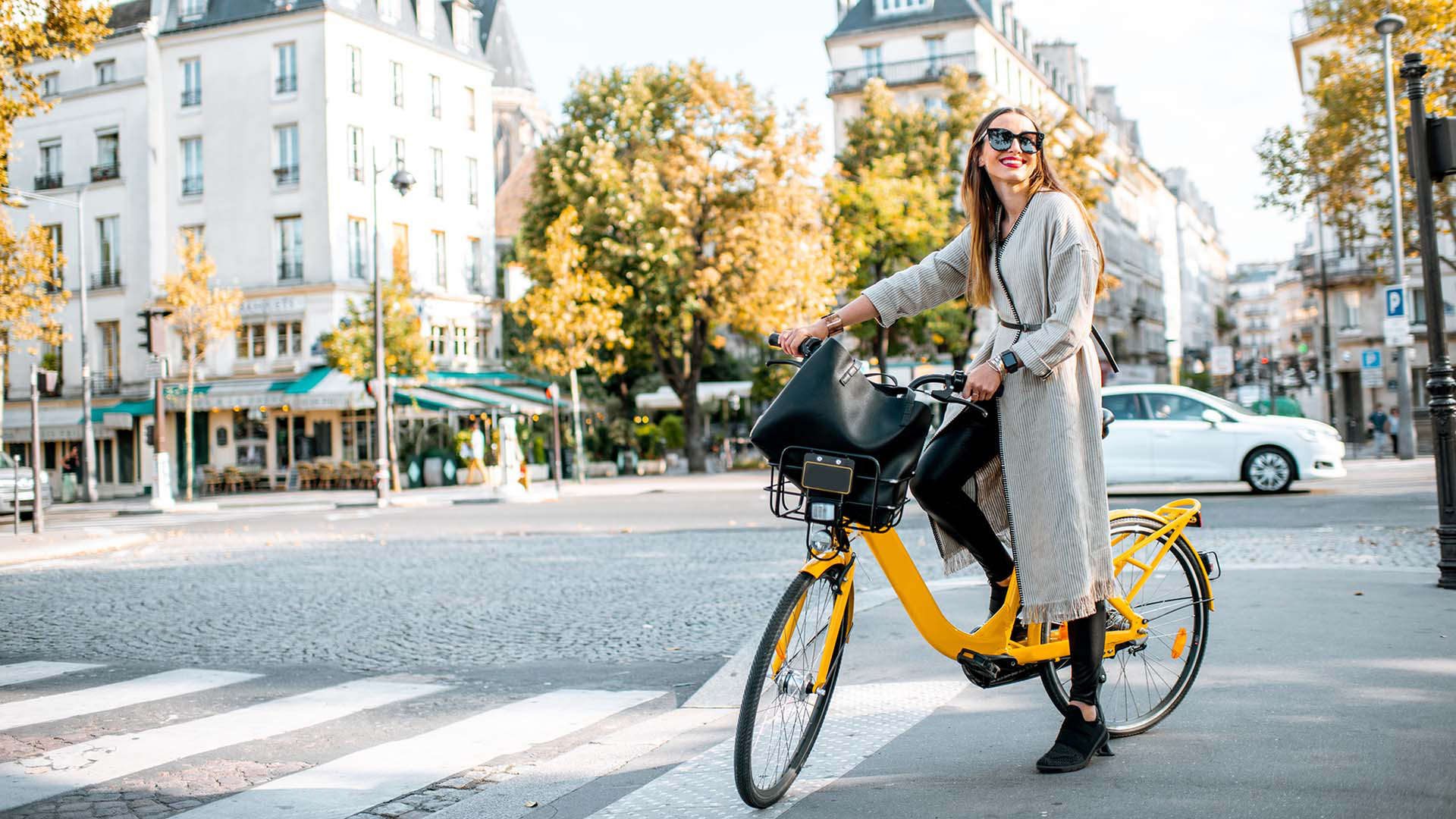 Explore Paris on two wheels. (Photo: Getty Images)
Begin your journey to France with a trip to see the City of Light. Recent years have seen Paris emerge more vibrant and livable than ever, a city where bicycles increasingly dominate the streets and where Parisians have again embraced a spirit of joie de vivre. Arguably, there's never been a better time to visit the city.
Versailles, meanwhile, is as elegantly excessive as ever. Come for the Hall of Mirrors, but don't miss the Gallery of Coaches, where the Ancien Régime's passion for opulence and excess is preserved in jaw-dropping detail.
Explore Remarkable Ruins and Historic Sites in Greece
For the visitor, Greece is the land of plenty. There are, of course, numerous archeological sites and monuments to visit, some dating back more than 4,000 years, like the red ruins of Knossos Palace. Or travelers can immerse themselves in the richly varied landscape, from the rugged mountains of the north to the longest coastline in the Mediterranean and a family of islands so charming you won't want to leave.
Then there's the wine, perhaps Europe's most unique, characterized by native grapes with the same diversity that makes Greece's landscape so jaw-dropping. This is a place that excites all of the senses.
Marvel at the Remarkable Treasures of Jordan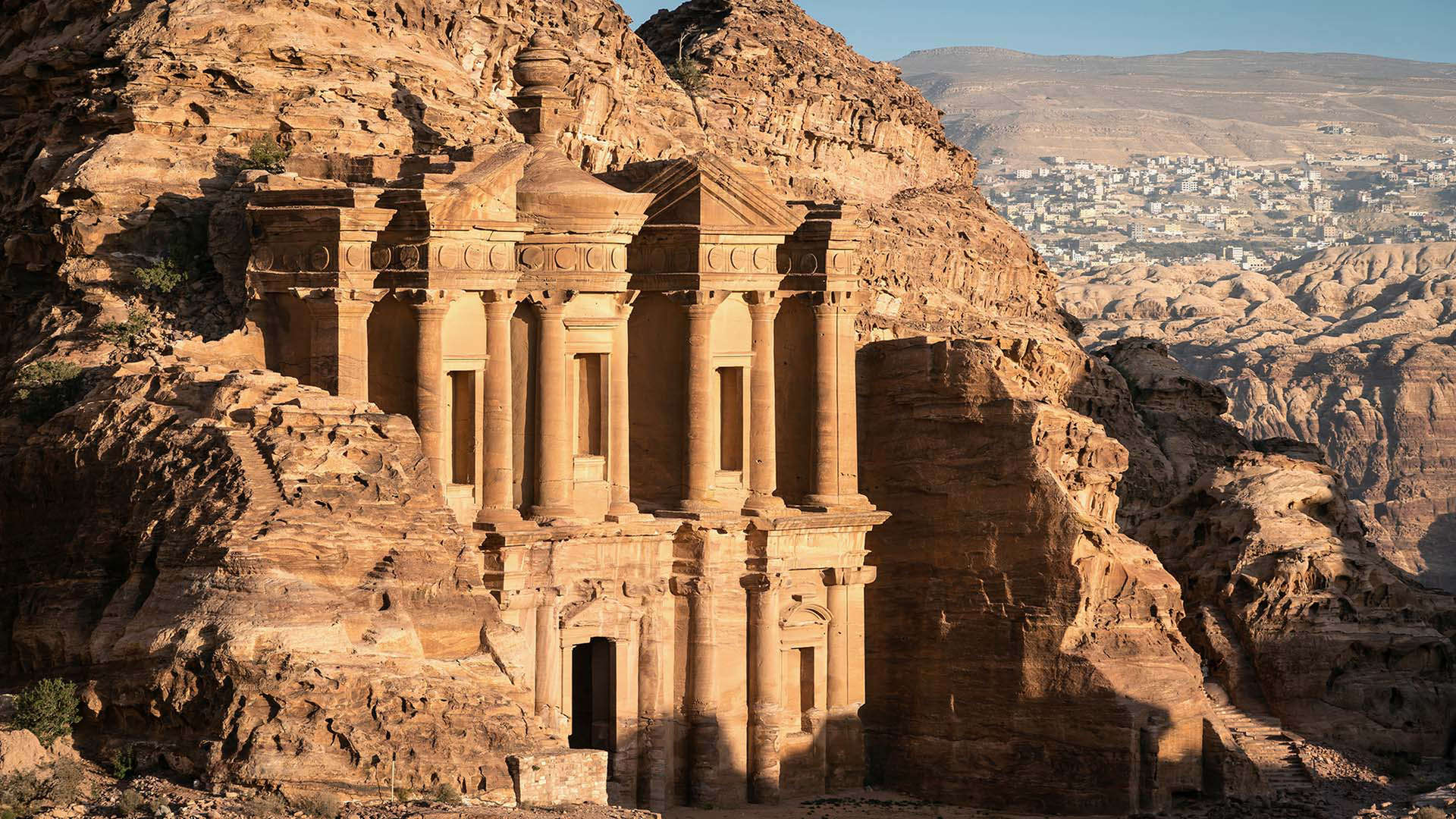 See the "lost city" of Petra. (Photo: Getty Images)
Few historic treasures can compete with the marvels of Petra, a 2,000-year-old city half-built and half-carved into red sandstone valley walls some three hours south of Amman. A visit to these ruins should be your first stop on your exploration of Jordan.Petra is preserved in remarkable detail, having been largely forgotten until the early 19th century. A trading city, it was a meeting place for Eastern and Western cultures, a combination reflected in its Hellenistic architecture — most notably Al-Khazneh, the city's treasury.Marvelous as Petra is, though, it's not Jordan's only delight: Its many other highlights also include Wadi Rum, the Dead Sea, the salt-rich natural marvel that straddles the border with Israel to the west, and Amman, the capital, with its numerous ancient ruins.
Published: September 09, 2022
Last Updated: November 09, 2022
Article Tags: Cairo , Cape Town , Egypt , Florence , France , Greece , Italy , Jordan , Paris , Rome , South Africa , Tanzania , Uzbekistan , Venice